Gray kitchen cabinets have been surging in popularity over the last several years. While white and wood stained cabinets still top the list, many people are starting to choose gray as their kitchen cabinet color of choice. The main draw is the neutrality of the hue, as well as the ability to select from the many subtle shades available to create the perfect kitchen scheme.
A Neutral Canvas
As far as functionality in kitchen cabinetry, many people group gray with white. Both colors deliver the significant benefit of neutrality and can create an excellent foundation to design the kitchen that you have in mind. However, gray has an advantage. It remains neutral throughout the spectrum of grays but offers more creativity in your design or update than white does. Lighter grays exude an entirely different mood than darker ones. This flexibility of shade choices can give the kitchen designer nearly unlimited options. Many appliances will pair perfectly with gray, as will bright colors that you may want to bring in to liven up the room.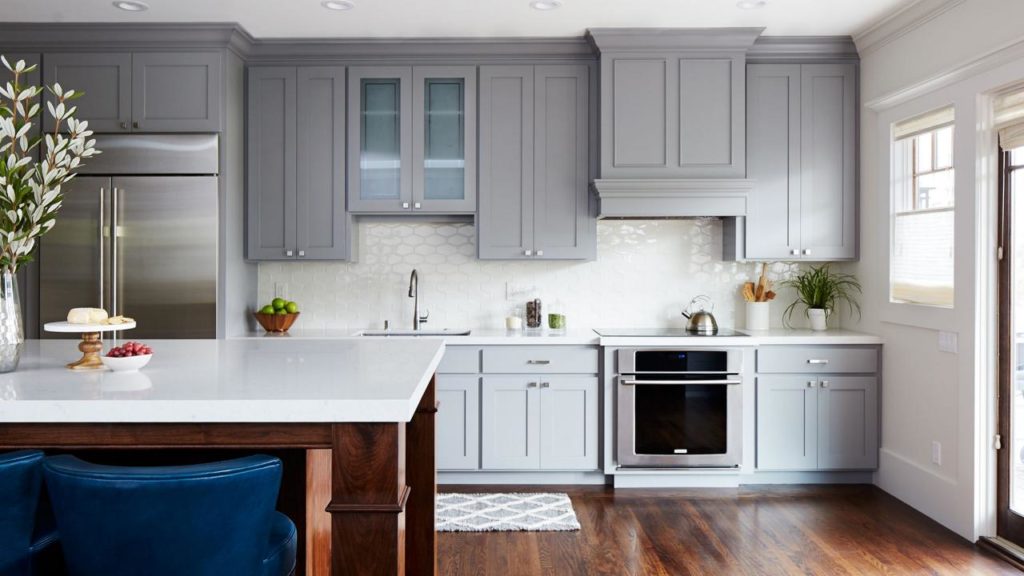 source: hgtv.com
The versatility of gray kitchen cabinets will also fit with any style of kitchen. Whether you are targeting a beach look, a country-style kitchen, or an ultra-modern space, gray will work. Much of it comes down to which accents and components that you add to complement the cabinets. Marble countertops, bright furniture, white walls, and different uses of wood and flooring can all transform your vision into the kitchen of your dreams: thanks to the canvas of gray cabinets.
If you are going for a warm look, lighter gray kitchen cabinets can deliver. Darker shades, meanwhile, can provide a sleek calmness to the kitchen. The benefit of using these colors for your kitchen cabinets is that you can mix and match, as well. For example, if your higher cabinets are a light gray, you could contrast with dark gray lower cabinets or black countertops. Additionally, you can enhance this combination with bright colors; you can tailor your design any way you like.
Other Benefits of Gray Kitchen Cabinets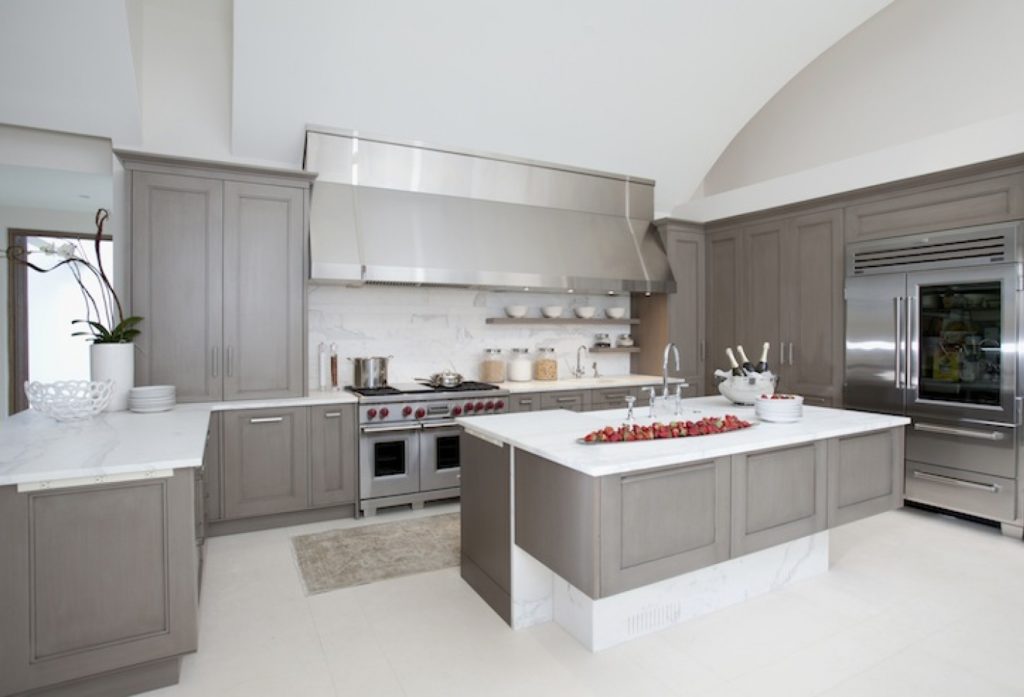 source: theericksonsmusic.com
Besides the flexibility of using various shades of gray cabinets to customize your kitchen, there are other advantages to this choice.
Compared with white cabinets, gray ones will not expose dirt, smudges, or stains. These blemishes, along with small cracks and dings, show up immediately with white cabinetry. Gray does a much better job of cloaking imperfections on the cabinetry.
Another advantage of gray cabinets is their timelessness. They have been popular through several trends in kitchen design over the years, and have persisted. Many different types of countertops and flooring can coordinate with gray kitchen cabinets. No longer will you have to struggle to pair your desired counters or floor with a limited selection of cabinet colors.
Conclusion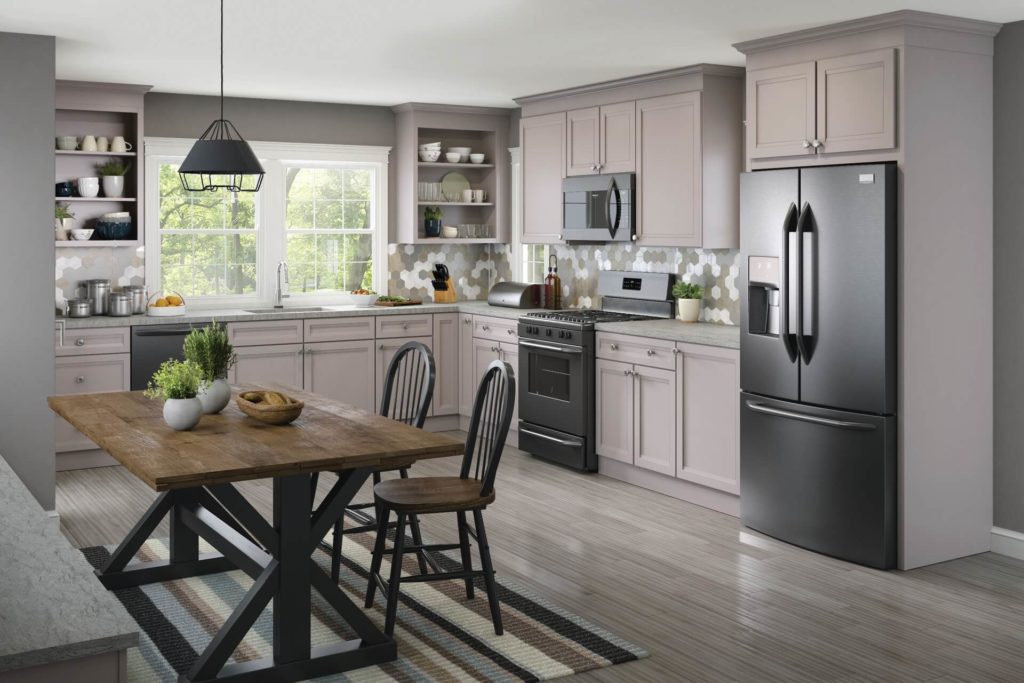 source: bigcommerce.com
Gray cabinets are an excellent choice for your kitchen. They supply a neutral basis for your space and allow you to create the kitchen of which you have always dreamed. Versatile, and consisting of many shades to deliver the perfect mood, gray kitchen cabinets are guaranteed to please at The Architecture Designs.