Someone considers interior fashion an exciting game, while someone is afraid of trends because of their transience and tends to choose neutral options so that the interior remains relevant for decades. Is it possible to create a living space outside the categories of fashion and time, and is neutrality really the only answer to this question? 
Excellent naturalness
source: pinterest.com
Any kitchen and bath remodeling contractor will confit that materials created by nature are a guarantee that the interior will stand the test of time. The unique natural pattern and warm texture of wood, the streaks on natural stone, the noble sheen of copper and brass, the charm of man-made earthenware and ceramics are the enduring favorites of designers of all time.
Natural materials age beautifully. Even having overcome a long and challenging life path, such furniture and finishes are more likely to fall into the category of "antiques" than "old stuff".
Of course, the world of natural materials also has its hits. Green marble may be on the hot-trend list for a couple of years. Still, its popularity does not make white marble a phenomenon of the last century. Simply put: noble natural finishes are always trendy.
Complex personality
An interior designed within the strict framework of a specific direction will go out of fashion much faster than a space that combines elements of different styles. These elements must not be a random collection of items but a design concept that reflects your personality. At the same time, choosing something neutral and discreet is optional. Choose what you like.
Styles go, personality remains. This does not mean pure styles are a sure loser in the fight for relevance. Any stylized interior can be made more unique. The same loft will not seem obsolete if you change the notorious lamps and abandon the characteristic decor.
Favorite shades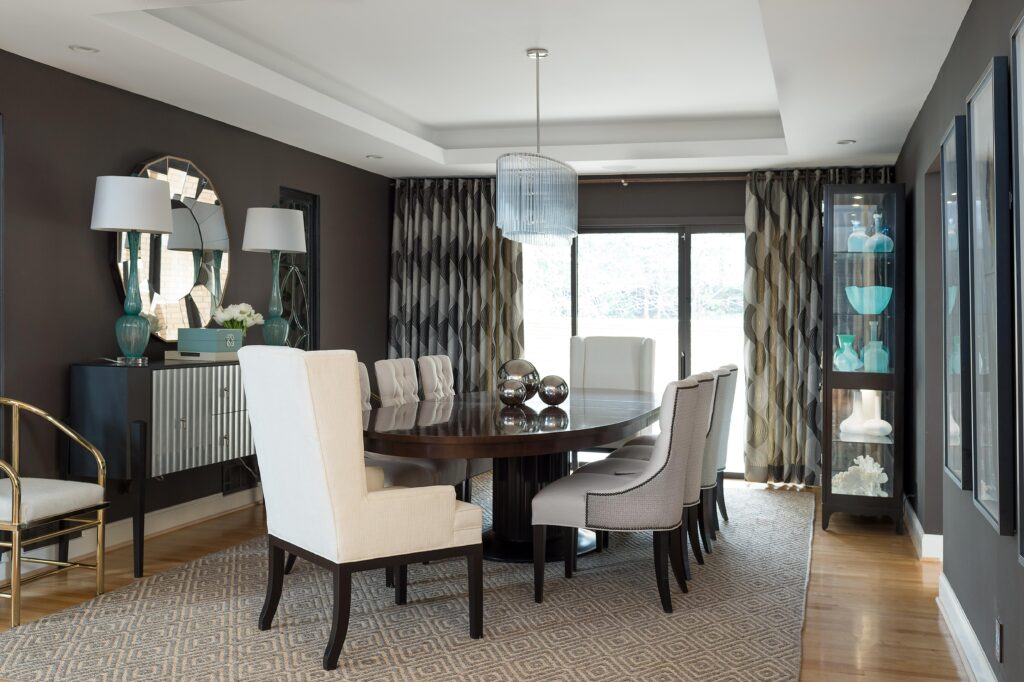 source: pinterest.com
Missing the color scheme is often the most feared, so interiors in neutral beige, gray, and white are so in demand. Yes, such a color scheme can be called a win-win, but this does not mean that a bright or complex shade will lose its relevance after a couple of seasons.
The Pantone Color Institute and leading paint brands choose their color favorites yearly, but that doesn't make all other shades illegal. Because green is the season's hit, terracotta does not get worse.
Color is not about fashion but about love. If you like a shade, then it will not become obsolete, and is this concept generally applicable to color? Choose interior shades, trusting your own tastes more than trends. The main thing: remember compatibility.
New characters
Replace an object that takes up a lot of visual space in the room. If time and enthusiasm allow, hire a home improvement company in Bucks County to repaint the walls, not necessarily all – just one accent is enough.
Work with textiles if you want to avoid painting or gluing anything. Curtains, a bedspread, or a carpet will suit the role of new heroes. Textile elements make it possible to experiment with rich contrasting colors, feeling like an artist Gauguin. And if the experiment fails, they are easy to replace with neutral win-win options.
A good option for a dull interior will be new furniture upholstery. It is enough to reupholster a chair or sofa, and the situation will no longer be the same. You can experiment not only with color but also with a pattern. If you are ready for experiences, try to play on stylistic contrasts by choosing upholstery of classic forms for the furniture with accentuated modernity.
Immortal art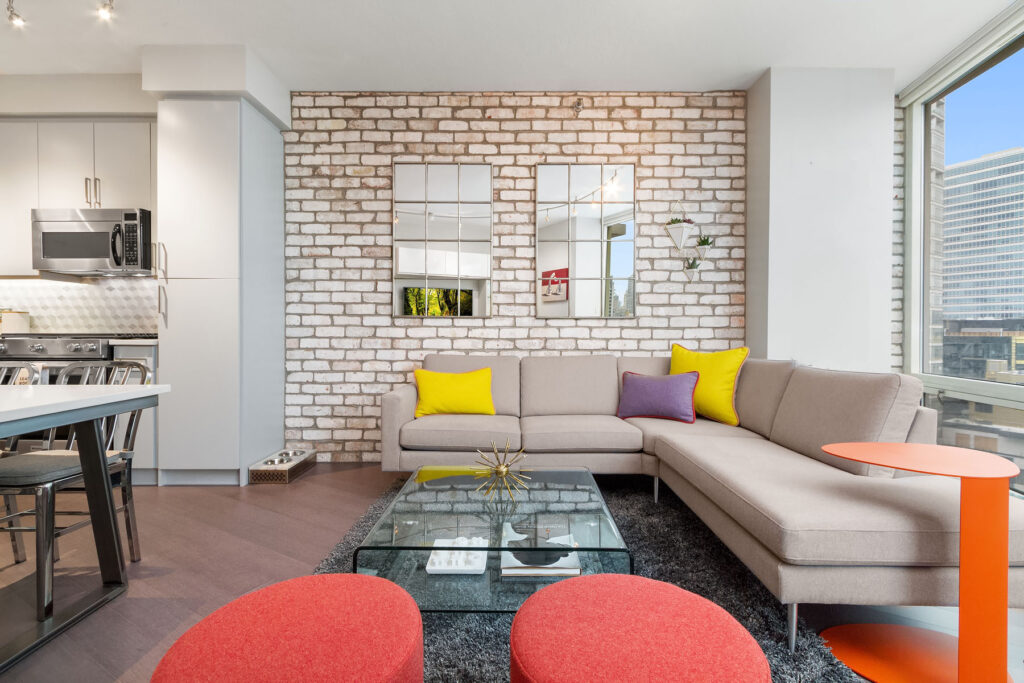 source: pinterest.com
Art is forever. The fact that paintings created in another century still look relevant in modern interiors is a confirmation of this. The popular image of monstera leaves on textiles, and posters may go out of fashion, but the author's art object will not.
And we are talking not only about reproductions of world masterpieces or academic paintings. Artworks, sculptures, and other manifestations of the talent of contemporary artists (including avant-garde and unknown ones) are also the right step towards the individualization of space and its independence from changing fashion. A live picture is always better than a poster from the mass market.
If it seems that you do not understand anything about art, choose an art object according to the principle: I am ready to look at this for years.
Priority functionality
For the interior to maintain the fight with time, the function of the object, and not its form, should come first. The furniture will always look relevant if it is functional, comfortable, and concise. These qualities are inherent in the masterpieces of world industrial design, which look like they were designed yesterday. However, some went into production more than a hundred years ago.
Fashionable furniture forms, for example, the currently relevant half-moon sofas, will go out and come back into fashion. Universal furniture objects are not subject to changing trends.
In a different light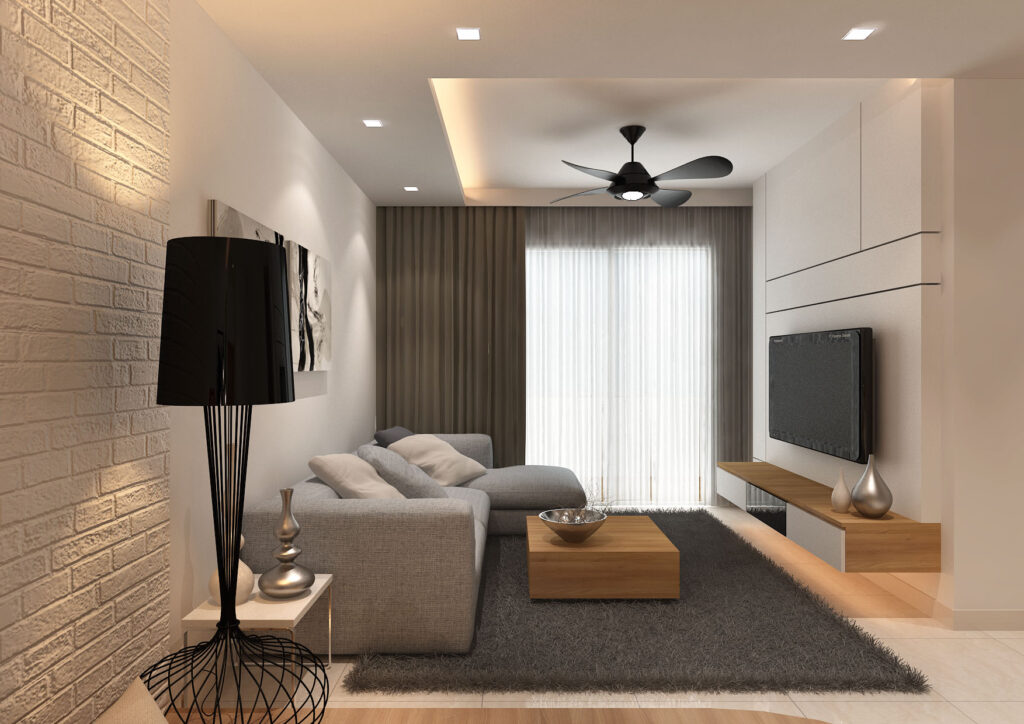 source: pinterest.com
By the lamps, it is easiest to determine in what year the interior was decorated if the choice was made in favor of trendy models.
Think loft-style plumbing fixtures or trendy metal polygons. Once edgy, today, they are classified as obsolete. They can be exchanged for more versatile models that are timeless. But be bold in fashionable options. There is a good chance that trendy lamps will go out of fashion again in five years, but they will instantly make the interior look more relevant. And after five years, the trick can be repeated.
Final thought
Every home has its own history and character. They can be displayed with items that reflect the owner's inner world or personality: memorabilia of yesteryear, souvenirs from travels, vintage photographs in stylish frames, handmade accessories, and things that reflect a hobby or profession. So that your space does not become a museum, always remember the measure: three to five personal items in the interior will be enough.
Fashion is a game that we like for the opportunity to change and try new things. Even with your favorite interior, you can get tired over time. But this does not mean that love has passed and it's time to plan repairs. Just as a cup of coffee improves your mood in the morning, decorative innovations will help cheer up a tired interior.