You could be so eager to move into the college dorm that you don't consider how simple and basic it's likely to appear, and believe us, they all do. Don't even get us started on the restricted square footage, which you, by the way, share with another person.
Regardless of the cramped quarters and austere look, this is about to be the backstory to your whole college experience-we're not going to let you go four years with a boring dorm room. With a little imagination, you can turn your allotted living area into a beautiful home-no matter how restricted your lighting is, how cold your brick walls appear, or how monotonous your furniture appears, we have suggestions for bringing your plain dorm to life. Here are 15 of the best dorm room ideas to turn your blank dorm room design canvas into a real masterpiece.
Indoor Plants: Green Buddy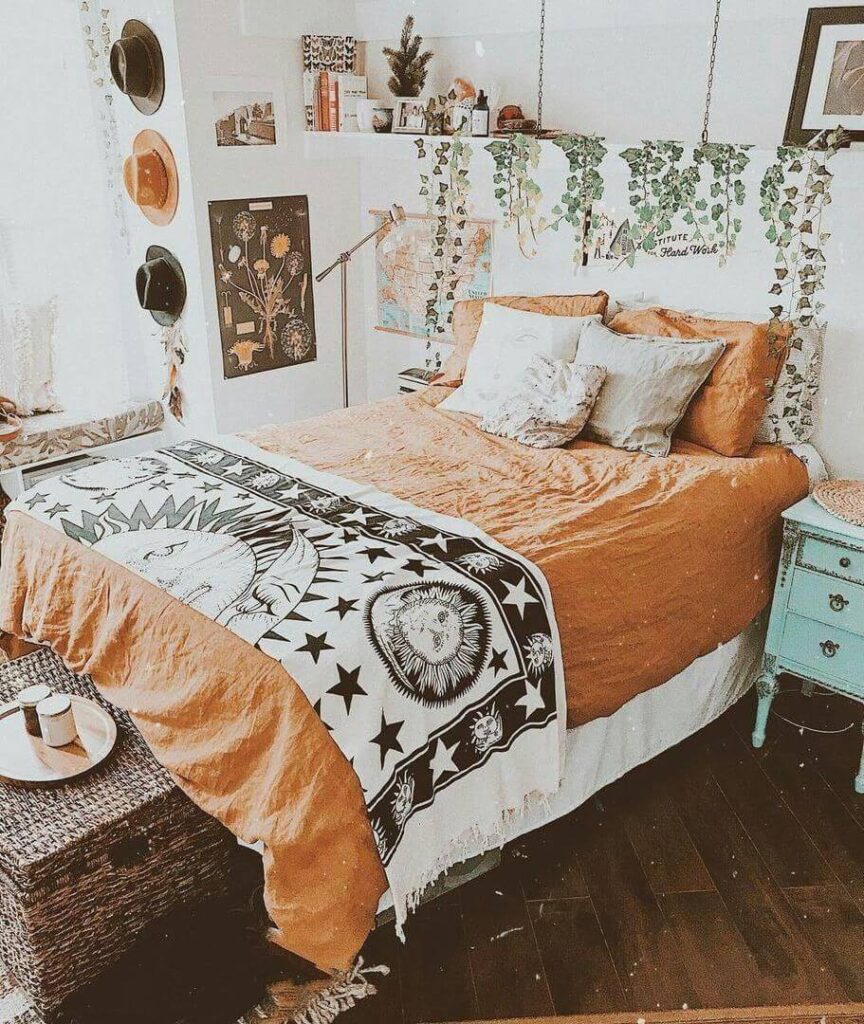 source: pinterest.com
Including plants on the list of dorm room ideas will make the area seem more cozy and pleasant. Dorm rooms are typically dull, and for those who are always lively and eager, living things can bring some life into dull quarters.
Plants are low-maintenance green buddies that take little space and give color to the entire area, giving it a bohemian air. Many indoor plants, such as snake plants, dracaena, and numerous other species, require little care and may thrive with little light. Because a student's life is hectic and full of deadlines, choosing low-maintenance yet attractive plant species will quickly brighten up a dorm room.
Buy Huge Mirror
source: society19.com
With limited space, installing a full-length mirror on the rear wall of your dorm room is a sensible method to minimize visits to the common hall to check your look. It will also make your room appear larger since the shiny surfaces fool the eyes into believing that the area extends longer.
Memories Wall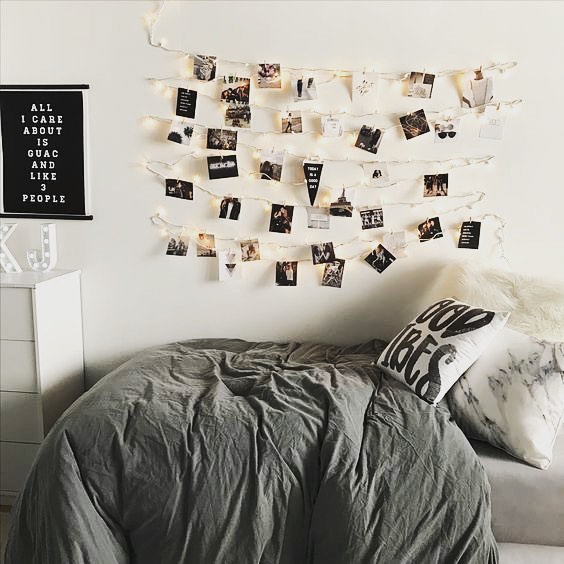 source: extraspace.com
Starting college is thrilling, but it also means starting over in a new setting without your family and friends. In this scenario, putting up a photo wall not only adds a beautiful aspect to your room. But also makes it seem homier and brings you closer to your friends and family. This photo wall will grow as you collect more memories in college.
Add Twinkling Fairy lights
Twinkling fairy lights can give a space a really warm and whimsical feel. These lights will create a starry appearance on the walls, ceiling, and drapes. There are countless ways to use fairy lights to express your creativity and make the area feel more personalized to your preferences. As a result, they should be on your list of dorm room design decor!
Employ Power Strip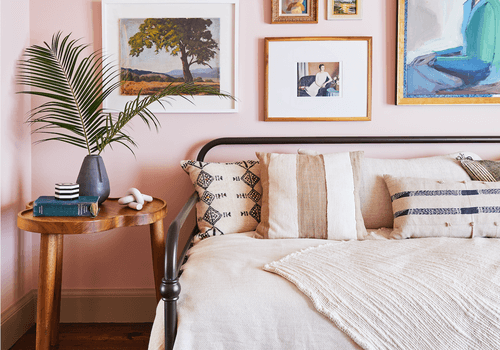 source: mydomaine.com
Along with a lack of space, another concern with dorm rooms is a lack of power outlets. For your convenience, you should arrange ahead of time with power strips or extension cables. You may choose interesting, funky extension chord styles that don't detract from the overall look of your space. This can be one of the essential college dorm ideas that will come in handy during your years. 
Single Frame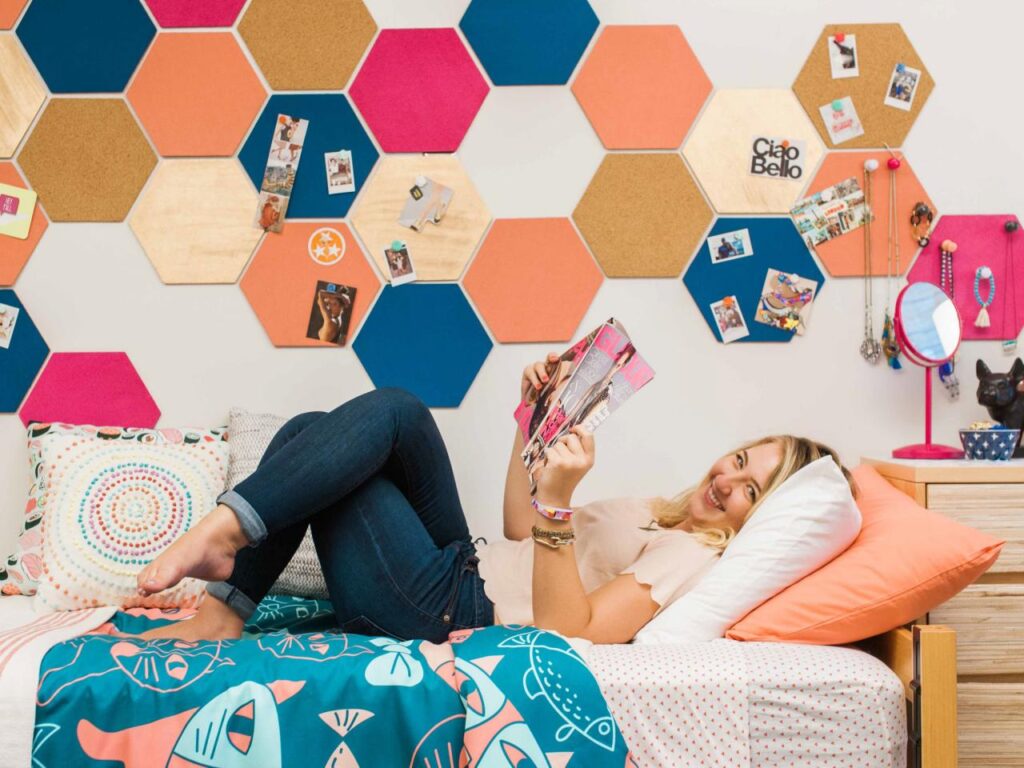 source: hgtv.com
You may fill an entire wall with magazine clippings and inspiring phrases hence, simplicity is key. A single large piece of framed art adorns your walls without becoming overpowering. If you do this, your room will appear classy and not boring.
Bring Textures
You'd be remiss if you didn't decorate your room the same way you would your clothes for a night out. Texture, such as a faux fur throw blanket, ornate cushions, and a tufted headboard, can dramatically enhance your area.
Go for Chic Rug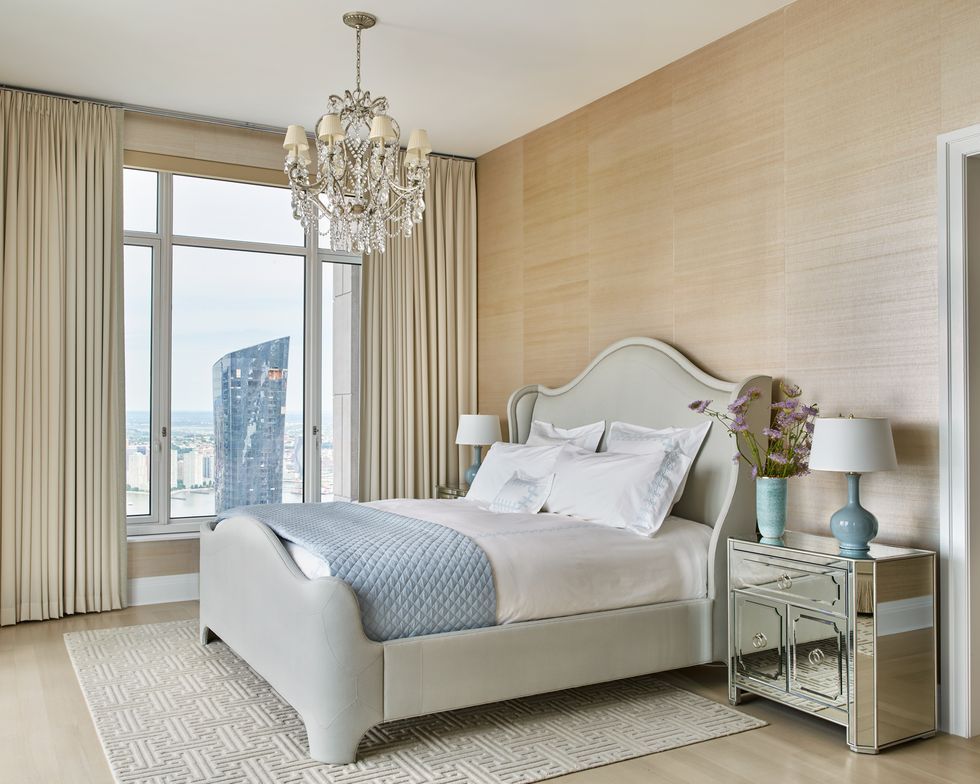 source: hearstapps.com
Dorm room floors are built of hard and durable material to withstand heavy use, so adding a rug of your choosing is a great dorm room design to make the floor more appealing and comfortable. It may also be used to cover up any damage on the floor. It also provides a splash of color to the space.
Study Space
Your dorm room ideas will maximize space and make optimal use of it. Pushing the study desks to one side frees up space for other stuff and defines your personal study area. Study tables on one side of a shared space might help with group work and discussions. Adding cushions to the study chair might change it from the unpleasant dorm seats.
Dorm Decor Stuff
source: mymove.com
Dorm rooms have very little place for extra furniture, but you may put your own personal touch to the walls. By incorporating unique wall decorations, you should experiment with numerous dorm design ideas. Wall art and posters from your favorite artists make a huge statement and add added comfort to the entire area. Walls may be a manifestation of your personality; whether it's your favorite album or artist, or your favorite book covers or posters, they can assist to add a fun element to your rooms.
Welcome Sunshine
Because it is proven that gloomy and dark rooms can harm your mental health. It is best to let as much natural light as possible into your dormitory during the day. To keep you happy and focused in your dorm room, you must have good lighting. 
If your dorm room design is not oriented in the direction of natural sunshine. It is preferable to choose light bulbs that seem natural rather than those that emit conventional artificial light. Lighting designs are one of the most fundamental dorm room ideas that may quickly bring life to your areas.