The place to find an online Architecture Jobs
There is a huge demand for the architecture job in the market. The trick is to grab the best architecture job by knowing the right place or site to visit. To narrow down your search, there are some places related with the architecture jobs and internships.
1.AIA Career Center
In AIA architecture career center you can browse for online architecture jobs. There you will get hundreds of options. You can also upload your resume and subscribe to email notifications.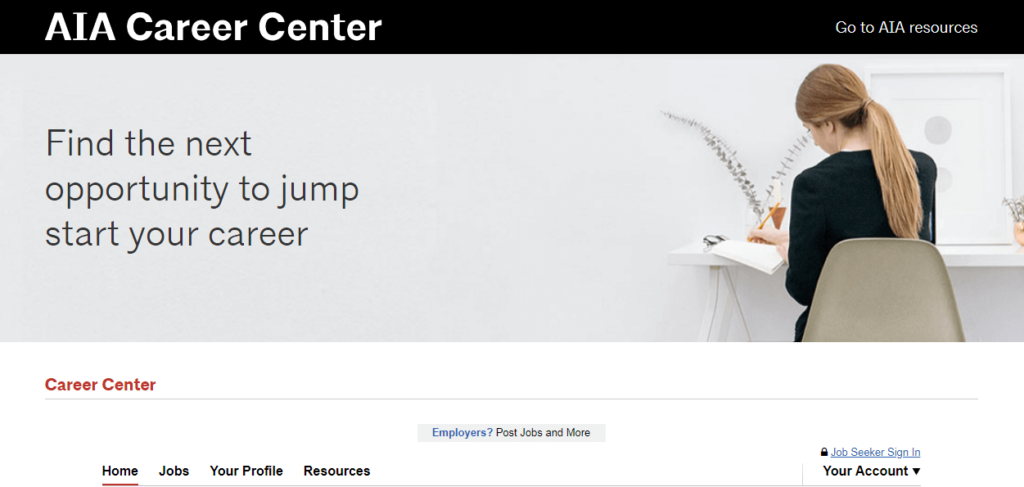 Source: careercenter.aia.org
2.Archinect
Archinect is a platform for employment for the individual who is planning for an architecture career. In Archinect there is something for everyone. The job seeker can directly upload the curriculum vitae in the registration portal.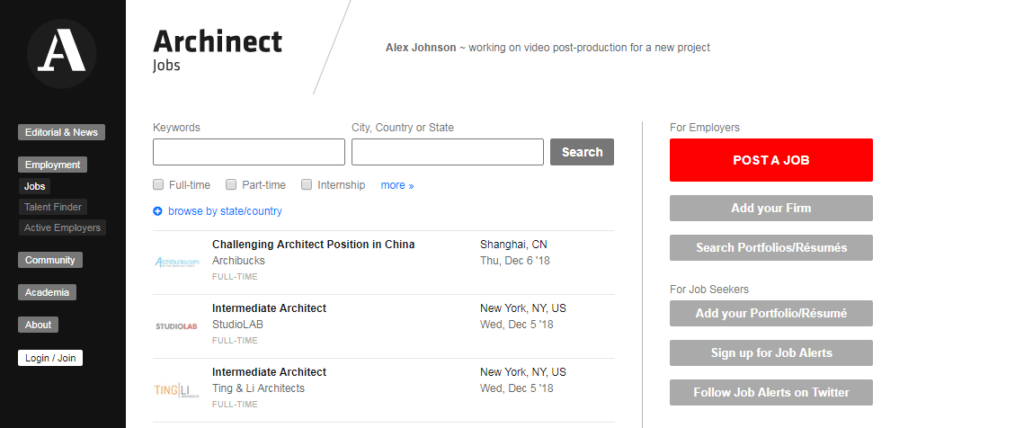 Source: archinect.com
3.Wayup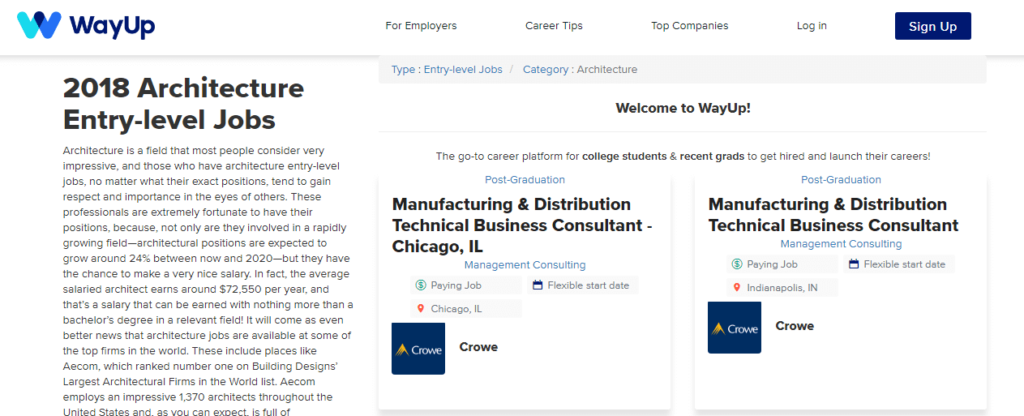 Source: wayup.com
4.Coroflot
Coroflot helps in linking with the professionals' designer of the leading companies in architecture, 3D modeling etc. They set personal interviews for the candidates.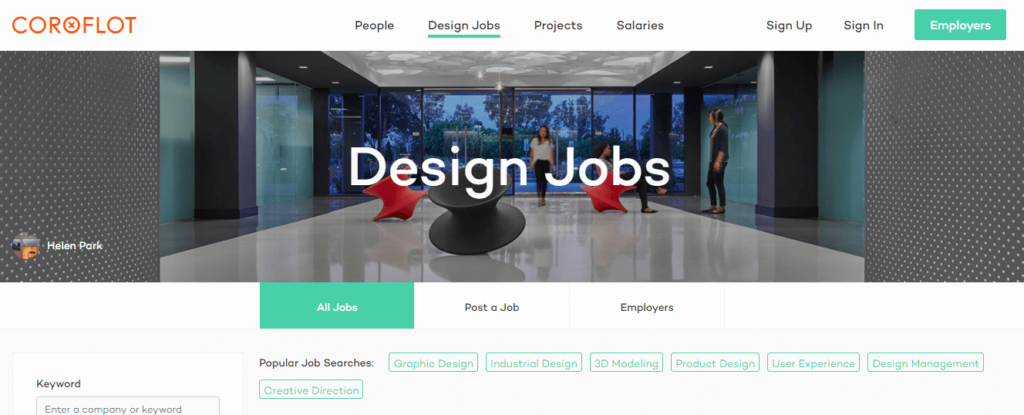 Source: coroflot.com
5.Arkitectum
Any individual looking for an internship and wanting to build a career in Architecture then this is the right place for him. The facility of quirky icons helps users to quickly identify opportunities before the deadline. There is a message board where interns can consult with the adviser.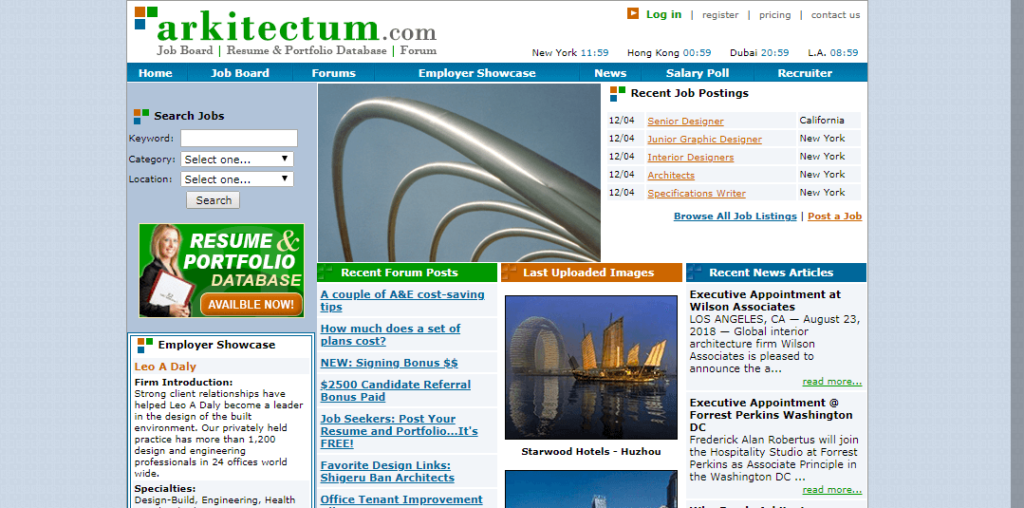 Source: arkitectum.com
6.AIAS Careers Center

Source: aias.org
7.The HOK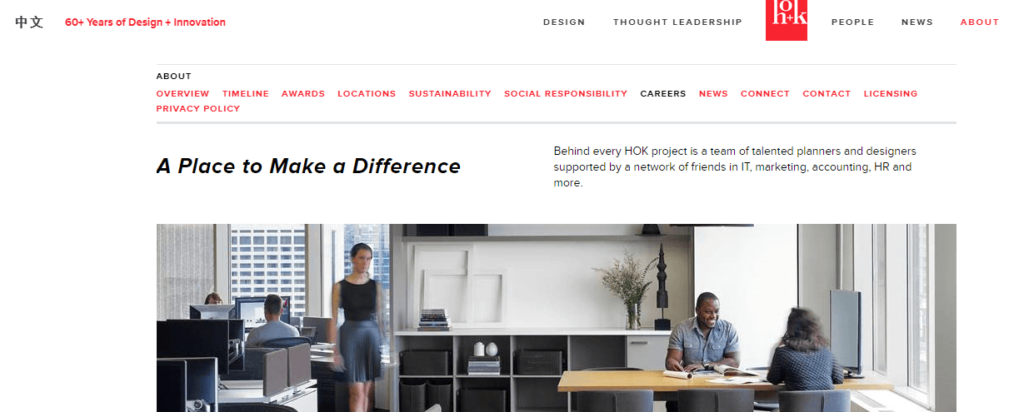 Source: hok.com
8.AIA Job Board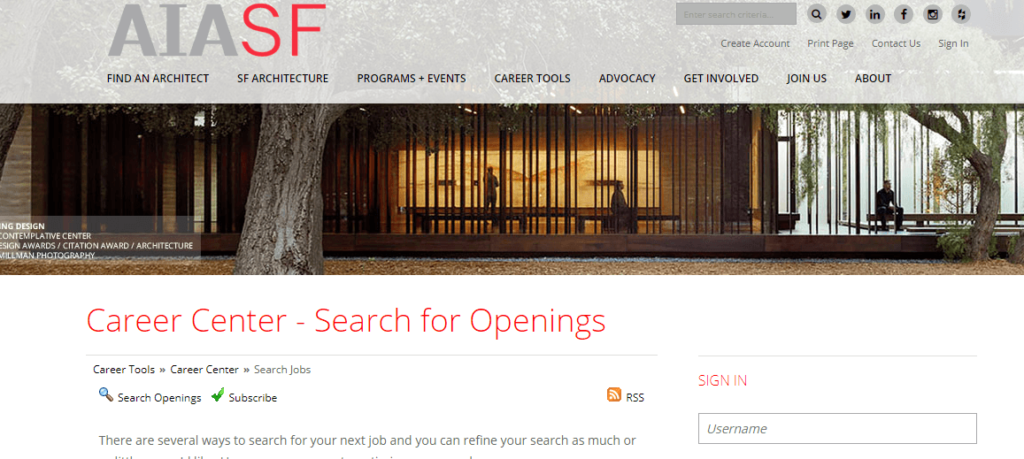 Source: aiasf.org
9.Indeed

Source: indeed.co.in
See Crosstown High School – Architect By ANF Architects
10.Monster

Source: monsterindia.com
11.Glassdoor

Source: glassdoor.co.in
12.Careerbuilder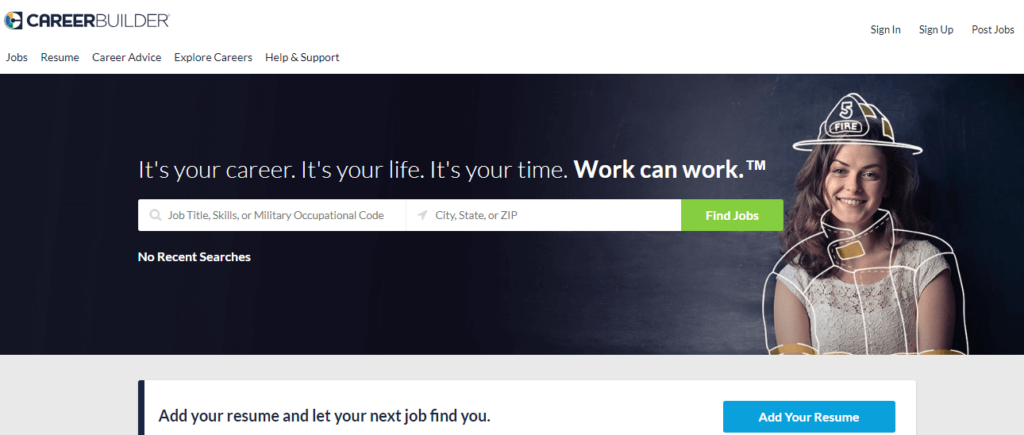 Source: careerbuilder.com
Architizer was launched in 2009 as an employment opportunities portal. Today more than 54,000 people showcase their work on the Architizer professional site. This is one of the most popular sites on the web for an architecture job. There is a list including design competitions and professional courses. If anyone is interested in this course, it can be directly applied to.