When it comes to home design and decor, side tables are generally an afterthought. After all, most homeowners believe that they are there to fulfil a useful purpose. However, bedside tables can be a stylish addition to your room, raising the style factor several notches. So why not give them the respect they deserve? A side table adds storage space while also having the potential to become a creative decorative element.
The types of side table for home is infinite, from diverse styles to wooden stools, sculptural tables, or those with extra seats for a visitor who interrupted your lunch party. Whether you like a basic, minimalist style or a large table with drawers, we have everything that you are looking for!
Side Table Designs and Ideas
Entryway Side Table For Home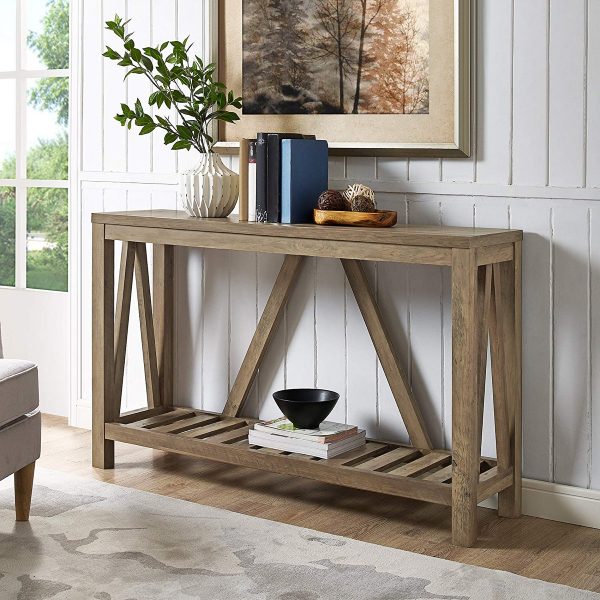 source: home-designing.com
For thousands of years, an entrance side table has received hundreds of visitors and residents, fulfilling a variety of functions. Entrance tables provide visitors with a "first impression" of your residence. While some people consider an entry side table for home to be merely ornamental, others choose to use it for practical purposes. An entry side table can be used as a platform to store keys and mail holders, and those who like to utilise it for decor can add a flower vase or a lovely candle arrangement. An entrance side table will make a great first impression, despite your flair.
Don't Leave Your Couch Alone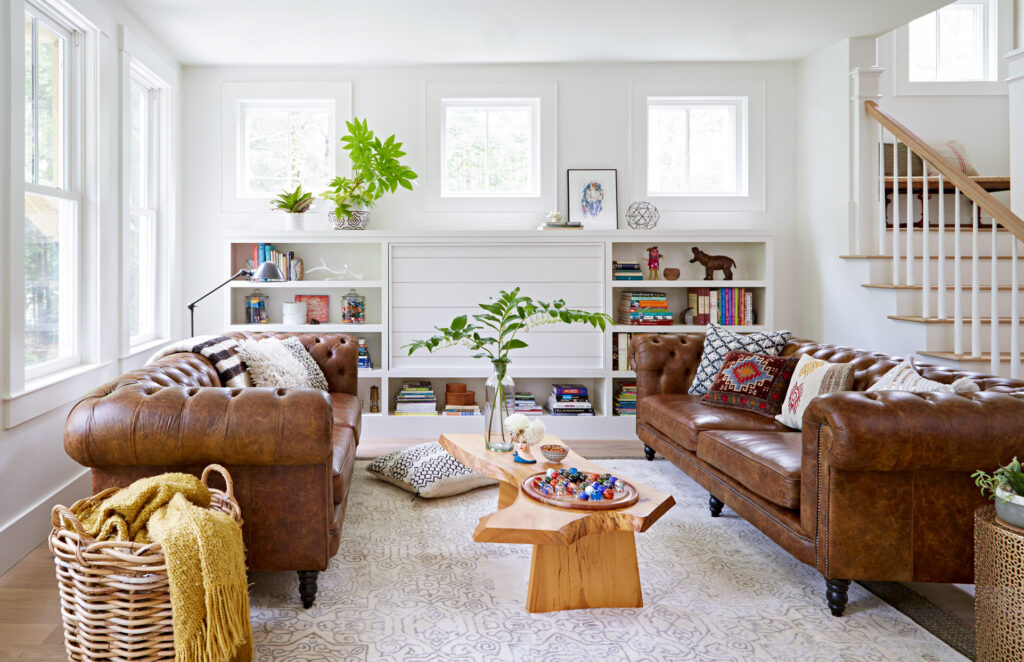 source: pinterest.com
So you've got your couch in the living room, but what's next? A small side table is the next most important piece of furniture in your living area. Side tables in living rooms provide elegance while also serving as a place to exhibit lamps or potted plants. They help to balance the arrangement and can also be used to keep beverages and snacks while welcoming guests.
Side Table Design For Dining Space
A dining room side table is like a quiet support system, another must have. If you want to keep things organised and clutter-free. Ample storage space is essential for every dining room's shape and function. Keeping this in mind, choose a large side table with both extra surface space for serving and drawers for plates and cutlery. To fully improve the utilization of your dining room, invest in a multi-functional side table that optimizes available space.
Bathroom Side Table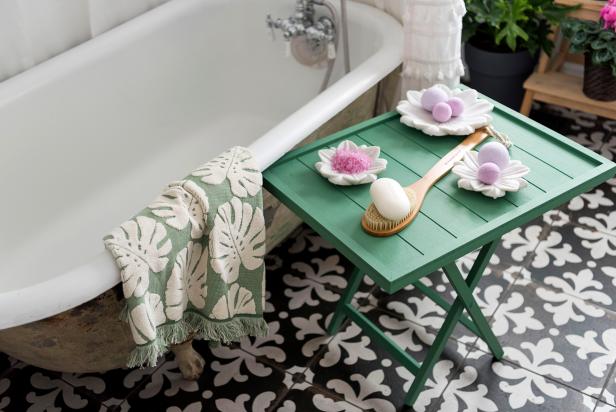 source: hgtv.com
In terms of both beauty and practicality, modern bathrooms have gone a long way. Today's bathrooms serve as a tranquil home hideaway with spa-style opulence. With the popularity of freestanding bathtubs, a side table is a great addition that will change the ambiance of the bathroom. A side table in your bathroom or next to the bathtub will serve magazines, shampoo, and towels within easy reach while you relax in the tub. If you've already decided on a theme for your bathroom, choose one that complements and emphasises it tastefully.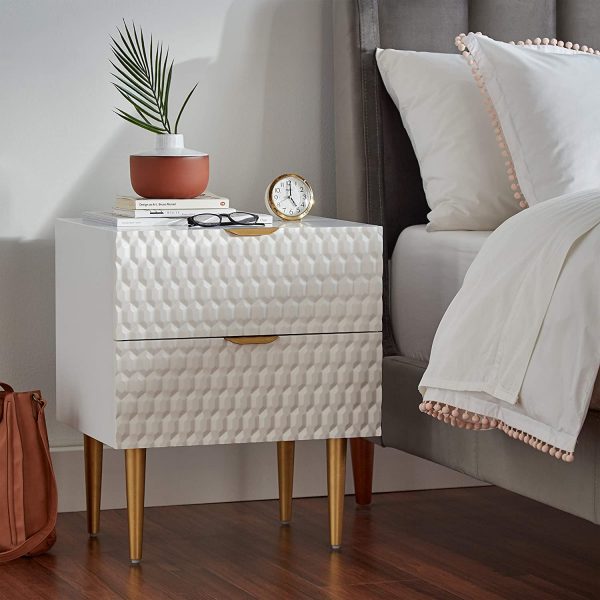 source: home-designing.com
Bedside tables round out the appearance of your bedroom. A side table with elegant, sleek, and contrasting designs can fit into the decor of the place it is used in. Furthermore, it has the potential to improve the purpose and beauty of the room. Your bedside table also acts as a platform for storing books, alarm clocks, and other electronics. 
Small Side Table In Classic Black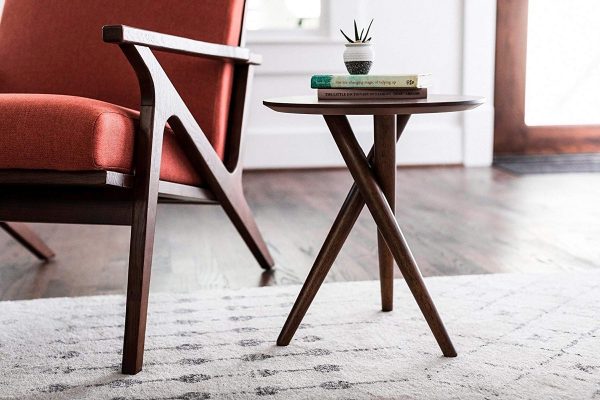 source: home-designing.com
This one is for those of you who love less. To make your bedroom appear modern and useful, you don't need a beautiful or expensive side table. A basic small side table can easily accomplish the task. This black side table is both basic and elegant, with a blend of glass and metal. It's one of the finest options for all you minimalists since it's the right blend of sophistication and cost!
Small Side Table In Pure White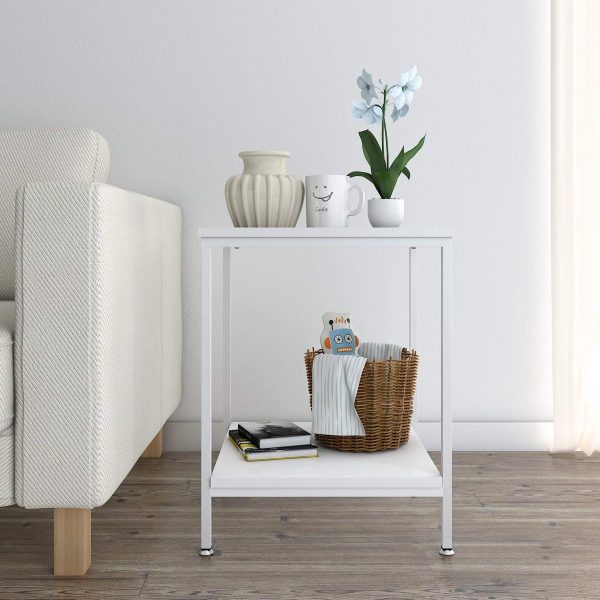 source: home-designing.com
A white side table symbolizes elegance, simplicity, and cleanliness. This side table design and ideas is basic, yet it is not conventional. It's a flexible, neutral item that adds a lot of value. It is tucked away in the corner yet serves a purpose. This small side table finds the right mix between design and function, with two spacious drawers and a streamlined appearance. It nicely matches the all-white colour palette of this living area.
Side Table With Drawer
source: home-designing.com
Aside from the odd accent chair that often included part of your living room design, a side table requires special consideration. Side tables, like carpets and rugs, are not often the focal centre of an interior design, but they do help to bind a space together. If a side table has storage, it can be quite useful. You can now store all of your unwanted magazines, spare remote batteries, chargers, novels, and so on. If you use it to showcase an antique vase, photo frames, a table lamp, or indoor plants, it is a fantastic way to add extra styling elements to your living space.
We hope you like our selection of side table design ideas. There are several ways in which a side table can add style and usefulness to any area.