More and more people are choosing to live in the mountains and in unique homes. There are many benefits to living amongst the mountains, and this article will explain some of those to you, and explain why more people are making this choice. Continue reading to get started.
You Can Breathe Fresh Air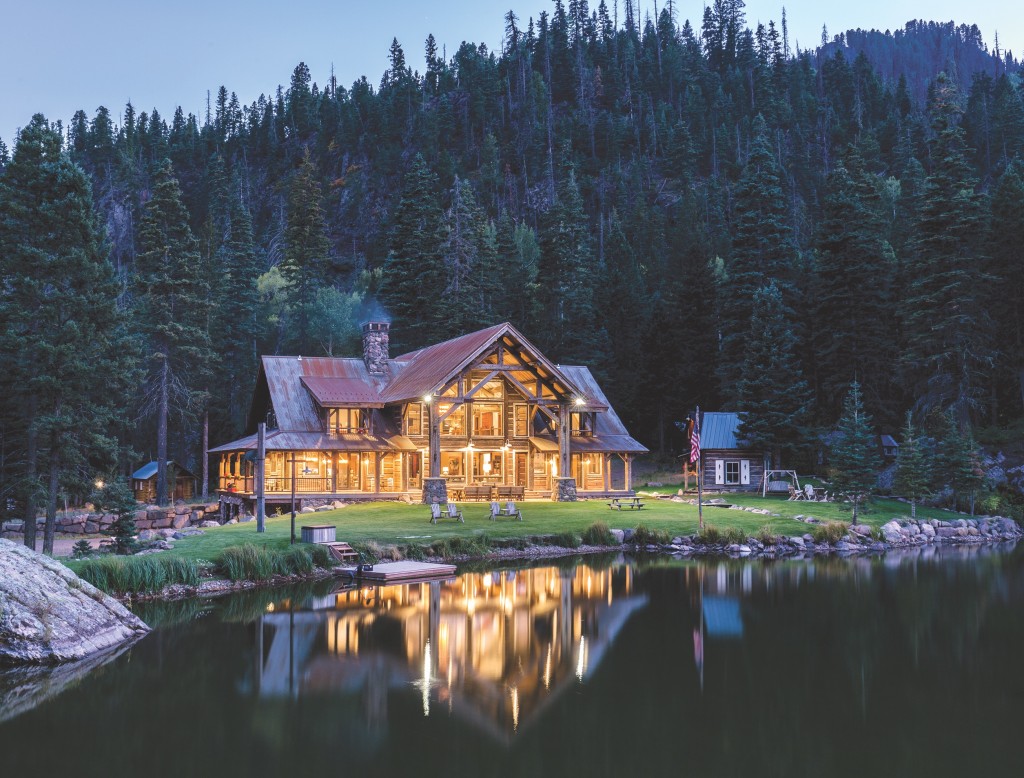 source: mountainliving.com
One of the primary reasons people often move to the mountains is that it gives them the chance to breathe fresh air. In fact, you will be able to live far away from any pollution, including light pollution from major cities. You can breathe without worrying about toxic gasses, and your lungs will benefit.
This can help you if you have respiratory diseases, such as asthma, or anything else like that. If you don't have any respiratory diseases, then living out in the mountains can help you from developing any of these issues. 
You can experience fresh air from the comforts of your own home or from a daily walk. You can feel the difference in the crispy air, and you will notice a difference straight away. You may notice a difference in the feeling of air from the bottom of the mountain to the top.
It's Healthier For You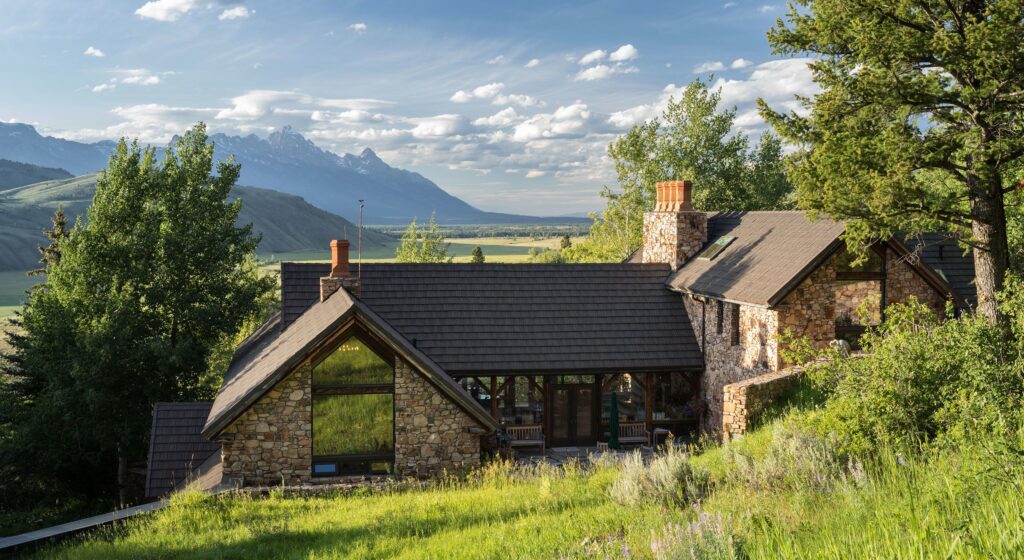 source: pinterest.com
Not only will you get to breathe fresh air, you will also be able to boost your health in several key ways. For example, moving to the mountains means decreasing your heart disease risk. In fact, studies show that high altitude reduces your risk of heart disease as it improves the health of your heart and helps keep your arteries flowing in a positive way. This helps blood and oxygen flow around your cardiac muscles.
Living in the mountains also means having more opportunities to engage in outdoor activities and adventures. In these mountain communities, there will be plenty of opportunities to enjoy physical activities, such as skiing, hiking, climbing and biking. These will be activities that you can engage in on your own, or you can join in with a group to help encourage you and motivate you to push on.
There will also be less intense physical activities that you can engage in that are still adventurous but aren't as intense. For example, you could go fishing or swimming, or enjoy a social gathering at a local festival. Either way, you can engage in physical activities that boost your health. By simply being in the mountains, you will be able to boost your health.
There Are Unique Homes Available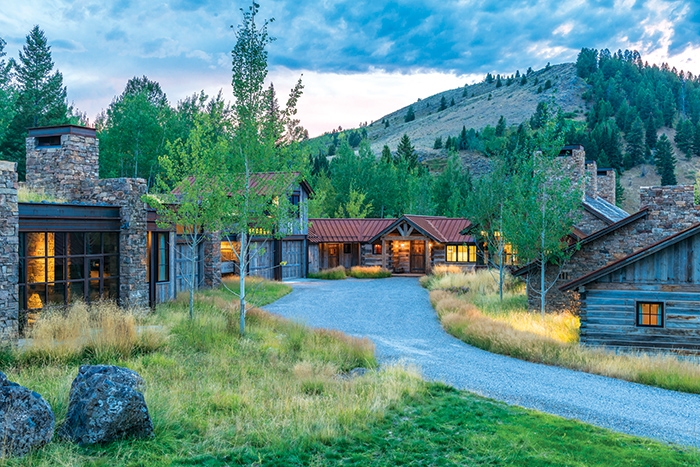 source: mountainliving.com
One thing that will be easy to notice with mountain living is how different the homes are compared to city living. In cities, especially in apartment buildings, you may find that you are limited on available space, and there will be lots of people in close proximity to you. Not to mention that you will have so many people around you.
With mountain homes, you will find that you have more space around you, as well as fewer people around you. The architecture of these homes themselves is also something you have to witness to believe. Every building here will have unique architecture, and each has something different to offer an individual.
You can find unique mountain-based homes nestled into the Yampa Valley, located in the city of Steamboat Springs. You can view these unique homes by viewing Steamboat Springs real estate agents Cheryl Foote Team. Cheryl and her team have a range of viewings available, including down in Fish Creek, West Steamboat and the Elk River Area. 
A Real Sense Of Community Living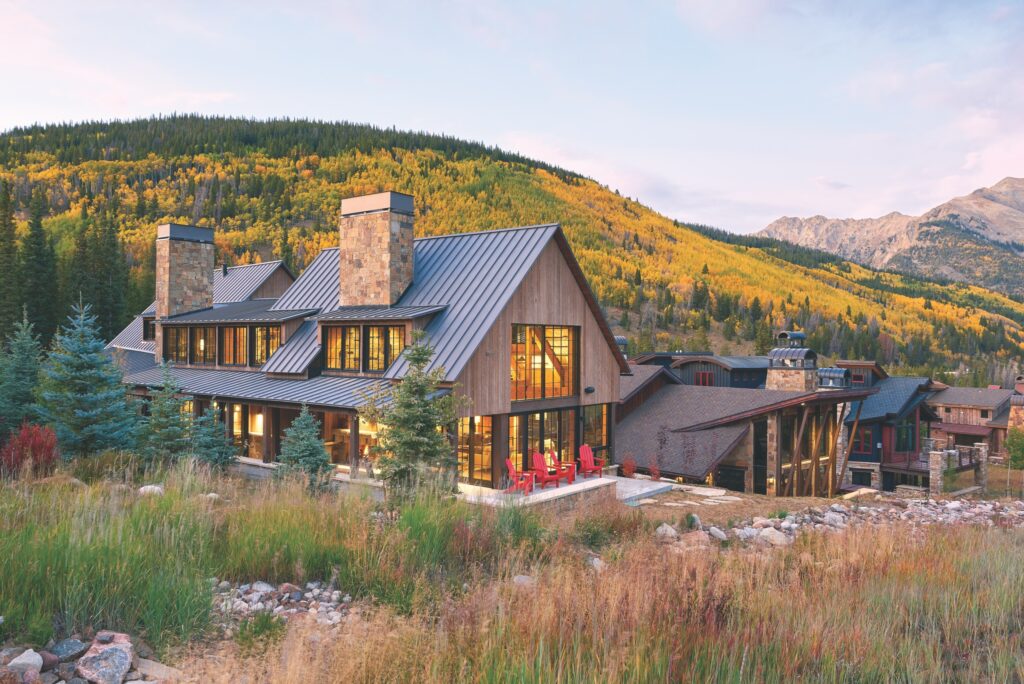 source: mountainliving.com
As we touched upon earlier, you can find more space for yourself compared to city living. With that said, it's not a complete feeling of isolation that you will be subjugated to. In fact, you can actually enjoy a proper community feeling. Oftentimes, those who live in mountain areas will keep to themselves on their property before going to social gatherings. Communal living redefines togetherness, which is all about community spirit. 
Everyone in these communities works together and looks out for each other, and you can feel like you're part of something bigger. If you go for viewing at some mountain homes, you should consider staying over at a hotel, or somewhere close. This will be a great way for you to understand what the community is like. 
Overall, this can all contribute to you feeling more at peace. Consider where people traditionally go on vacation. Usually, holidaymakers look to travel to nature locations, such as mountains, so that they can escape stressful urban areas. 
As you can probably imagine, this means that living in the mountains means it can help to do wonders for your mental and emotional health. Consider the views that you will be able to enjoy and who you can enjoy it with. There will be naturally stunning landscapes and picturesque views from the comforts of your home, or on your local walk. This will all help reduce your stress levels and fight against any feelings of anxiety.