Utah is famous for its high quality of life, attractive landscape, and low crime rate. Living in Utah is relatively cheap compared to the neighboring Colorado state, yet it offers the same exposure to the favorable climate and an impressive mountainous landscape. So, your desire to settle down in Utah's nature and design of life is understood.
However, there are various factors to contemplate before relocating to the beehive state, ranging from the culture and taxation laws to the blooming real estate industry and the competitive job market. Thankfully, the moving process won't be as physically demanding through the services of companies such as  The Big Boy Movers as they can help you relocate to Utah at an affordable price and with ease. 
That said, here are the seven things you need to know before settling in Utah:
The Job Market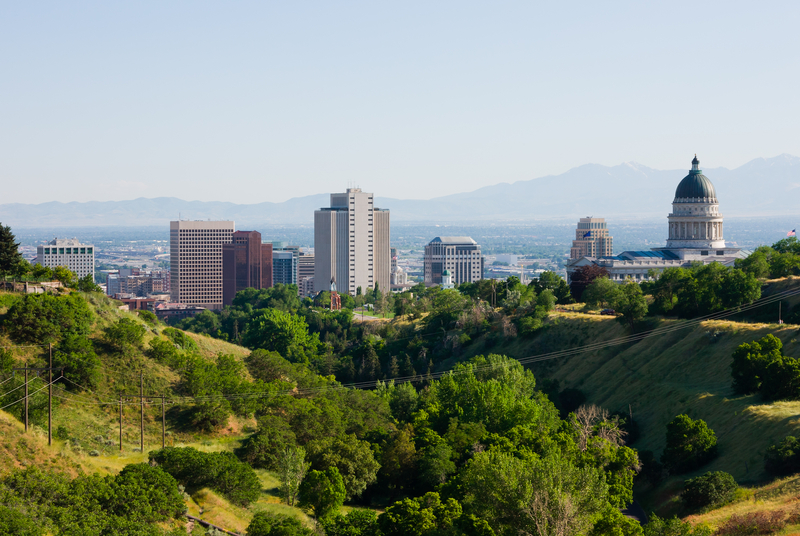 source: pinterest.com
One important thing you need to know about Utah is its diversified job market. And, if you're relocating to the state in search of job opportunities, then you've made the right choice. Whether you've recently graduated from college or are a seasoned executive, you'll likely get a job to suit your needs.
The average household income in Utah is USD$ 52,094, with an unemployment rate of 4.7%. It's experienced steady employment growth in government healthcare, technology, and retail. Delta Airlines, the University of Utah, Intermountain Healthcare, and Salt Lake County are among the state's top employers.
Silicon Slopes is one of the major landmarks in Utah, a home to several technology firms. It's known for software technology, outdoor recreation, life science, financial services, energy, and aerospace. Recently, Forbes magazine named Salt Lake City the number one American city destined to become tomorrow's tech Mecca.
Real Estate Prices
Utah is one of the states with the lowest average home prices in the United States of America. Moreover, the recent real estate boom and bust experienced in nearby cities, such as Las Vegas, haven't affected these prices.
The most affordable places to live in Utah include North and South Ogden, Sunset, Roosevelt, Smithfield, Hyrum, Price, and Roy areas. On the other hand, the most expensive places are Salt Lake City, Park City, St George, Fruit heights, and Lindon.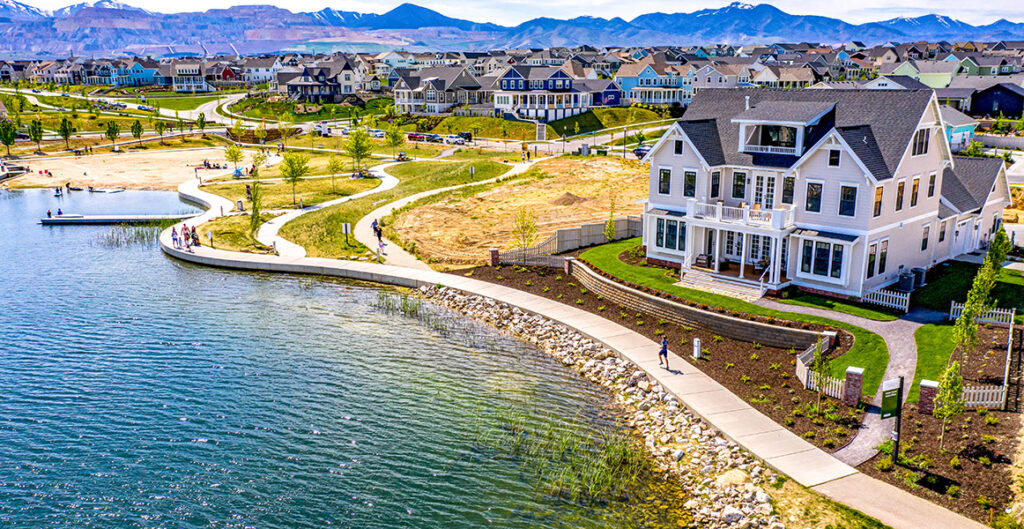 source: pinterest.com
On average, renting an apartment in Utah's metropolitan areas costs between USD$ 623 for a studio to USD$ 1,416 for a four-bedroom house. And, before you rent one, take time to evaluate the services offered, deposit requirements, amenities, and the property's proximity to your place of work. Doing this will allow you to live in a house that suits your taste and which is close to work, hence, less traffic congestion and more time to enjoy the beautiful environment Utah offers.
The supply and demand for houses in Utah are still high, making them relatively cheap. For example, new homes are added every two months to Utah's multiple listing systems (MLS). Moreover, the state also has an approximate duration for homestay of 40 days. Fortunately, the past two years have experienced consistent development of several home communities, generating more housing options for single people, couples, and families.
Healthcare
One of the most important factors to consider before relocating to a new place is the accessibility to quality health. In an effort to enhance its healthcare system, the state came up with several programs that'd improve its economy and help its citizens. Such programs include reducing health disparities and enhancing health equity for all. Utah's hospitals, such as Utah Valley Hospital, Intermountain Medical Center, University Of Utah Hospital, and St George Regional Hospital, are renowned for their quality services. 
Education
source: pinterest.com
When relocating, you must also take into account your children's schools. In 2021 and 2022, Utah was number 13 in providing quality education overall in the United States. Furthermore, the Wallethub ranks Utah at 20 out of 50 states for providing quality education in public schools.
Generally, most schools in Utah have excellent facilities and an outstanding education system that can allow you to grow your dream career. There are several colleges and universities to go to, including Weber State University, Utah Valley University, and Brigham Young University. 
In addition, the state has several public and private elementary, secondary, and high schools where you can enroll your children. These educational institutions offer competitive academic and sports programs, and have a relatively high national graduation rate.
Vacation Destination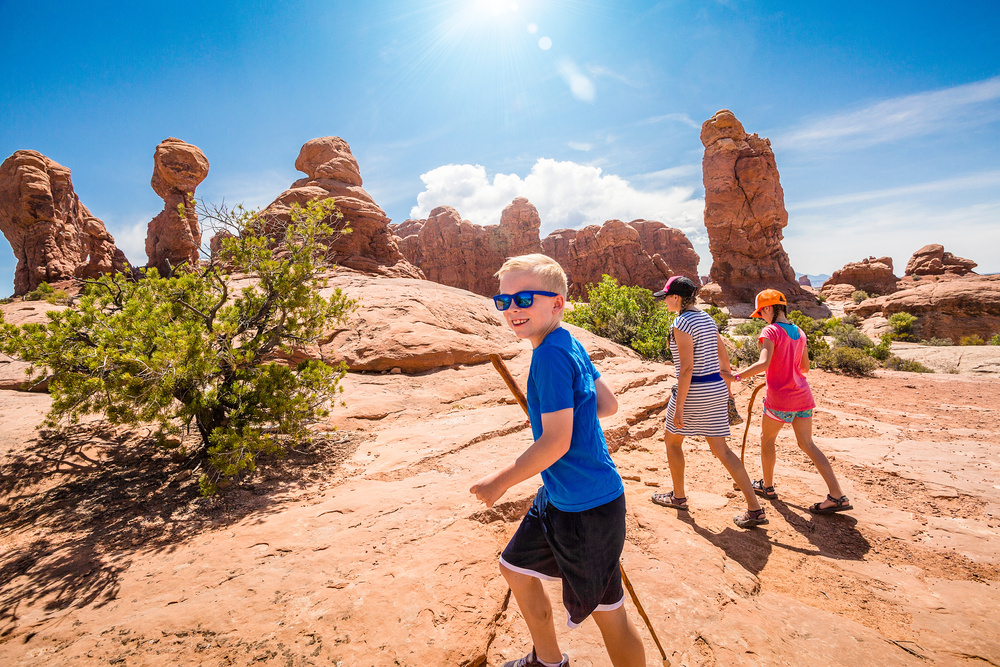 source: pinterest.com
Sometimes, you may want to escape the hustle and bustle of city life. In Utah, getting a break from the urban jungle is as simple as a 30-minute drive. For instance, the Little Cottonwood Canyon, located a few miles from Salt Lake City, provides an immediate switch to vacation mode. It has several camping grounds and nature trails for recreation and family bonding. But, if you're a fan of bright neon lights and such, then Las Vegas is just a five-hour drive or a 45-minute flight.
Moreover, Utah is known for the Mighty Five national parks. These include:
Zion National Park

Capitol Reef National Park

Bryce Canyon National Park

Arches National Park

Canyonlands National Park
The parks are home to some of the best landscapes in the world, featuring hoodoos, pinnacles, spires, rocks, and a vast collection of beautiful scenes.
Tax Rates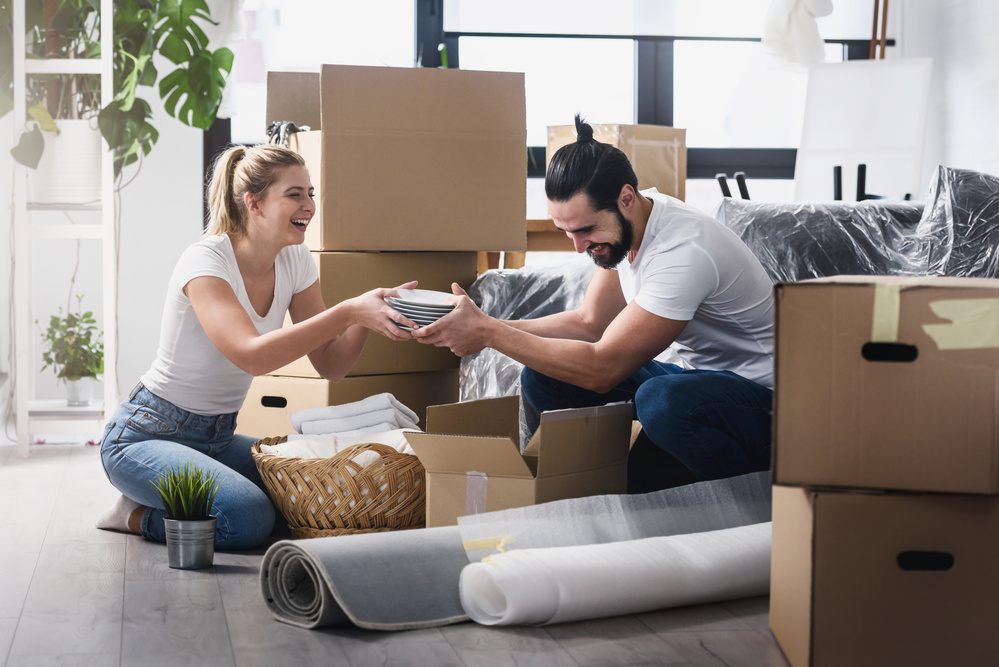 source: pinterest.com
Utah citizens only pay income tax on money made within the state. If you live in Utah, you'll neither pay tax on income earned in other states, nor pay estate or capital gains tax. Citizens are also exempted from paying taxes on gas. Moreover, companies in Utah pay a flat tax rate of 4.85% and a low property tax. Generally, Utah has the lowest tax rates in the US, so many people are seeking to relocate there.
Weather
Due to its beautiful mountain climate, Salt Lake City has regularly topped the list of best cities for outdoor activities. The weather is mild throughout the year, with winters between the 20s and 40s. The rains are short, but there's a significant amount of snow, making it a favorite destination for ski sports. As a result, many ski resorts such as Powder Mountain, Snowbasin, Snowbird, Park City Mountain Resort, and Brighton Resort have been made to attract ski lovers.
Conclusion
Utah has beautiful landscapes, sound tax systems, affordable home prices, and various employment opportunities. Moving to this great state can be overwhelming, especially considering the multiple amenities you could enjoy as a resident. However, it requires adequate planning, exhaustive research, and an element of hope for a bright future. 
It's necessary to decide whether to buy or rent a home when relocating. You should carefully evaluate the options and choose one that works best for you. Using the vast wealth of information from online sites and communities can help you make an informed decision.