With the revival of an antique-themed 1870s-styled home, a homeowner like yourself has plenty of options when it comes to choosing your home design. Since you have control over every aspect and process, you can choose any design without much consideration. To help you with your architectural journey, here The Architecture Designs explore some styles you can go for. 
Craftsman Style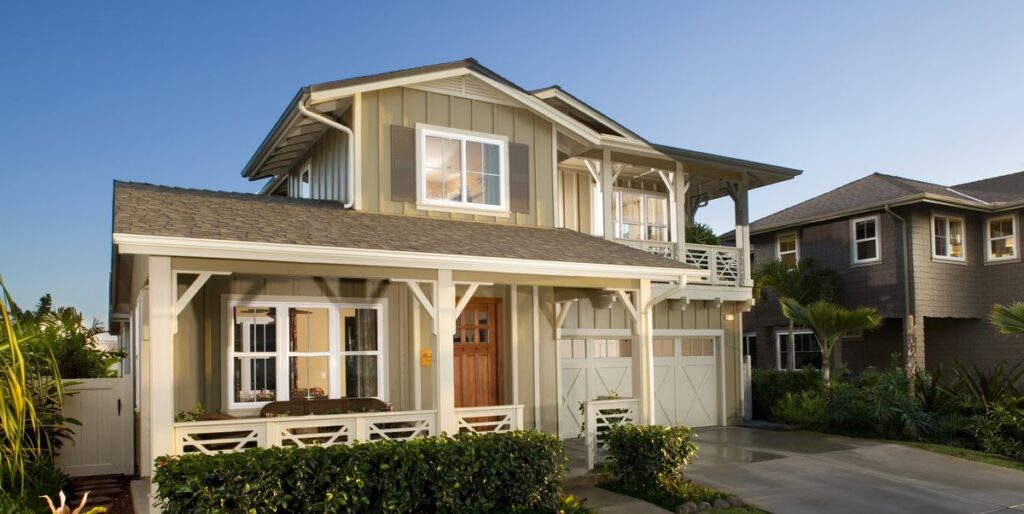 source: hearstapps.com
If you're looking for a house made of natural materials fit to perfection and symmetry, a Craftsman-inspired home will do the trick! Here, you'll notice that woodwork is the theme, which will add a warm, homey feel to your house. 
Additionally, this style has a low-pitched roof, which means your roof will have a lower slope than others. Your house can  have wide front porches, completely installed with sturdy wooden columns for support. You can  build in your furniture to make your home more cohesive – this can be with your shelves, bookcases, or cabinets.
Although wooden Craftsman homes are traditional, you can  do it with wood, stone, or brick. If you're confused on what you want, you can try out this interior design style quiz. By doing so, you get a grasp of the style you may want. You can  get a hold of the exact color schemes that fit your style as well.
Mediterranean Revival Style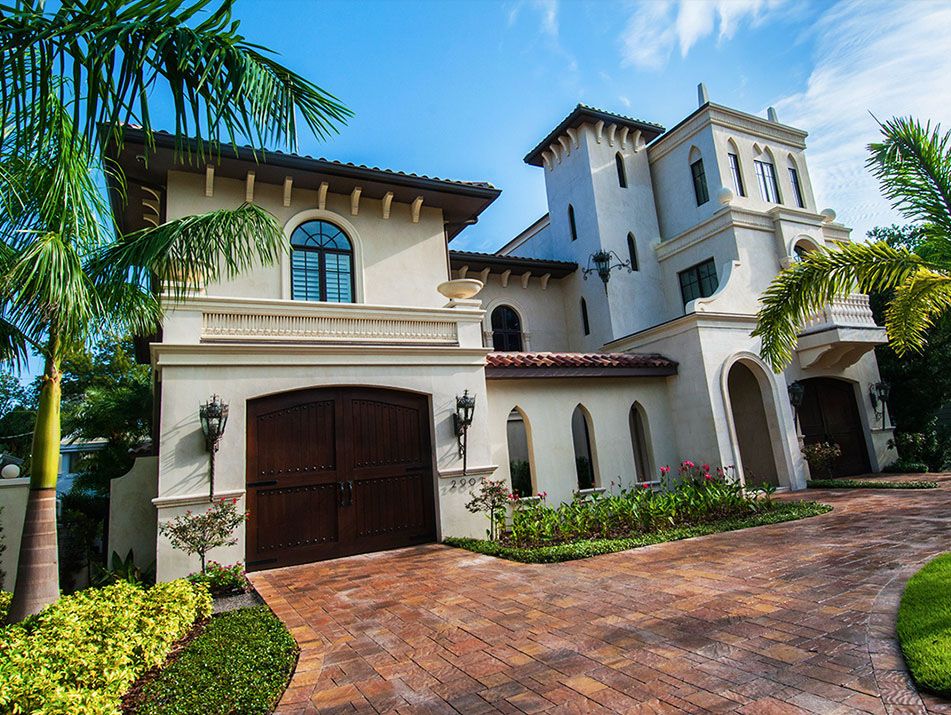 source: pinterest.com
Suppose you want to draw inspiration from other cultures. In that case, you can  try a Mediterranean Revival style that displays details from the Italian Renaissance period or  of the Spanish Revival. You can  go for this style if you're a fan of geometric elements and decorative ornaments.
Like Craftsman houses, Mediterranean Revival houses also have low-pitched roofs. However, its defining features are its red-tiled roofs, wrought-iron balconies or windows, and the traditional stucco exteriors. These builds gained popularity in the 1930s and 1940s due to its availability.
To give your home a great touch of green, you can  add in a central courtyard garden. By doing so, you get a good contrast of colors in your home, a little time outdoors, and you give your plants plenty of room to breathe. 
Victorian Style
source: mymove.com
If you were a fan of aesthetics during the Industrial period, you'd want to style your home with a Victorian genre. You'd notice a steep roof installed with grand towers with this style. You can  have large porches decorated with bright colors and decorative railings. If you want over-the-top aesthetics to fit your personality, a Victorian-styled home is perfect for you!
Additionally, since this house focuses more on aesthetics, you can  have a complex floor plan. By doing so, you get a series of irregular room shapes that are open for your creativity and plenty of styling opportunities. You can add in dining areas and bay windows – all to fit your home's unique shape.
If you want a bit of inspiration for your Victorian home, you can  compare that to a castle or church during the Middle ages. Here, pointed arches, windows, and  cylindrical turrets are found. You can  try a sub-style of the Victorian style, including a Romanesque and Gothic Revival style.
Modern Style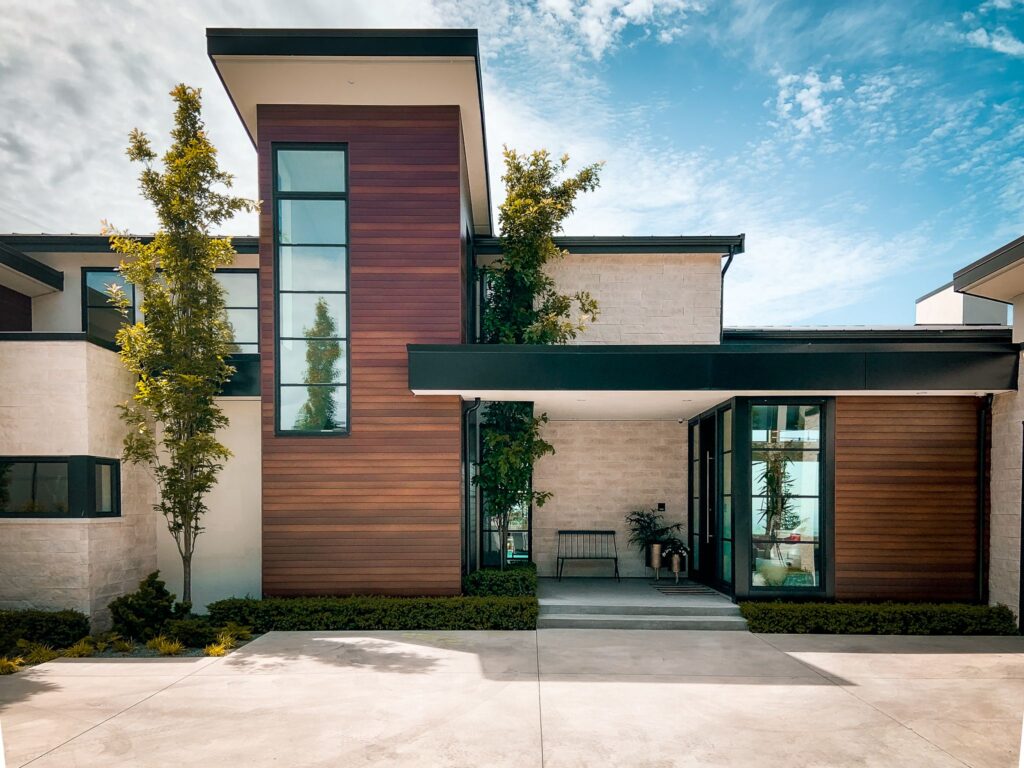 source: mydomaine.com
The difference between other styles and a modern-styled home is its lack in its historical features. You won't find arches, ornate columns, decorative railings, over-the-top ornaments, or intentional asymmetry here. In a modern home, you'd commonly find homes that indulge in clean cuts and geometric shapes – making your home look sleek and graceful.
Additionally, modern homes lack partitions, making them more extensive due to their open floor plan. Sustainability and functionality also come into play – as natural light is prioritized and eco-friendly materials are used as building materials.Overall, if you're looking for a home that boasts daring terraces, clean lines, and an efficient plan, a modern-styled home is for you!
Although modern home designs often lack partitions, don't let that be a let down. This feature is actually a strong point when it comes to modern designs. Since there aren't as many partitions, the homeowner has a lot of say on how much space a room can have. They can even decide on the number of rooms they want.
Transitional Style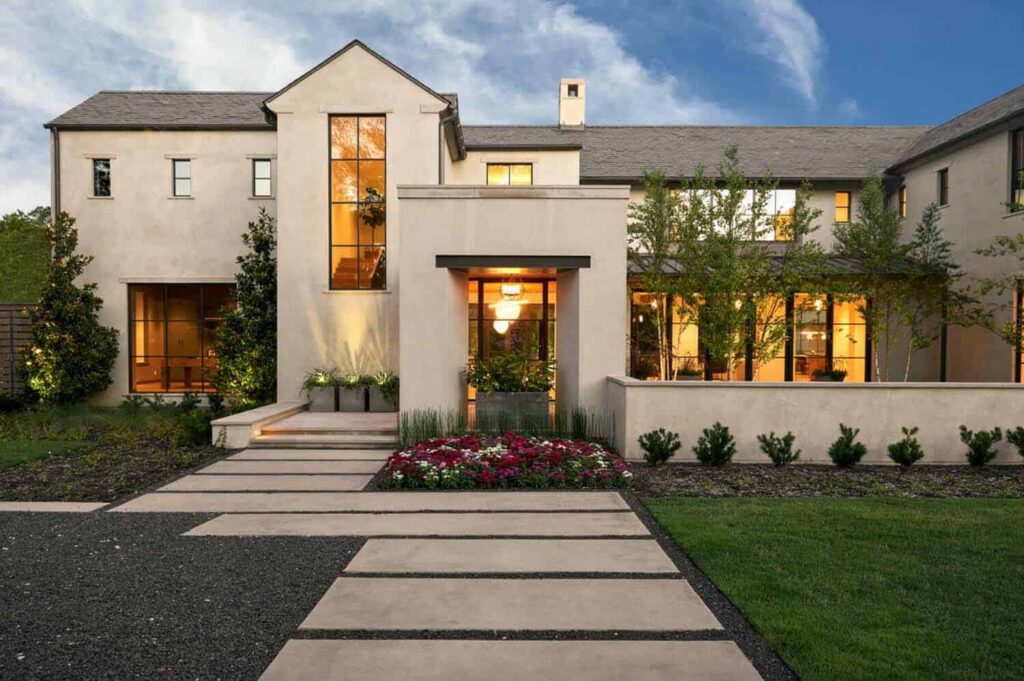 source: onekindesign.com
If you don't want to be caged by one architectural style, you can  go for a transitional style. Here, you can take different elements from different types and create a home that fuses these. You can try having Industrial materials like steel from a modern home and pair it with extravagant decor from a Victorian style. Overall, with all the architectural styles, your options are unlimited! 
Moreover, you can  emphasize your neutral aesthetic using neutral color schemes. Since different style elements can be overwhelming and too much, having a neutral color palette will ease the feeling of these elements. If you want, you can  add impactful art pieces in every room to give a large conversation starter in your living space.
Takeaway
When you build your custom house, you also give yourself complete flexibility over your architectural style. Here, it would be best to get inspired by looking at examples and researching. Ultimately, regardless of the architectural style you choose, your custom home should dictate what you think looks best and showcase your personality to your neighborhood.