Are you considering a long-distance move this year? If so, you're likely wondering how to make the process as smooth and stress-free as possible. While there's no foolproof way to eliminate all the challenges of moving, there are some things you can do to make the experience less chaotic. 
Here The Architecture Designs explore several tips to help make the process a lot easier.
Ship Your Car 
source: neighbor.com
Out of all your belongings, your car may arguably be the most valuable, so you'll want this to be one of the first—if not the first—things you take care of. Driving your car across the country is not only exhausting but also places unnecessary wear and tear on your vehicle, so your best option is to ship it.
If you're planning to move long distance with your car, now is the time to start researching options for how you'll ship it. Multiple car shipping companies offer services designed for vehicles, so it's essential to do your research ahead of time to know what your options are and how much each will cost. 
Make a Moving Inventory
While it sounds tedious, taking an inventory of all your belongings is one way to reduce the risk of damage or loss during a long-distance move. You can create a moving list using a spreadsheet program. Then, you can document every item you own and its condition (i.e., whether it's new, used, restored, etc.). 
Avoid using generic descriptions like "truck" or "box." Instead, make a note of the specific items in each box (i.e., bookshelf, lampshade). In addition, you should photograph your belongings and their condition before loading them onto the moving truck. 
Set a Suitable Timeline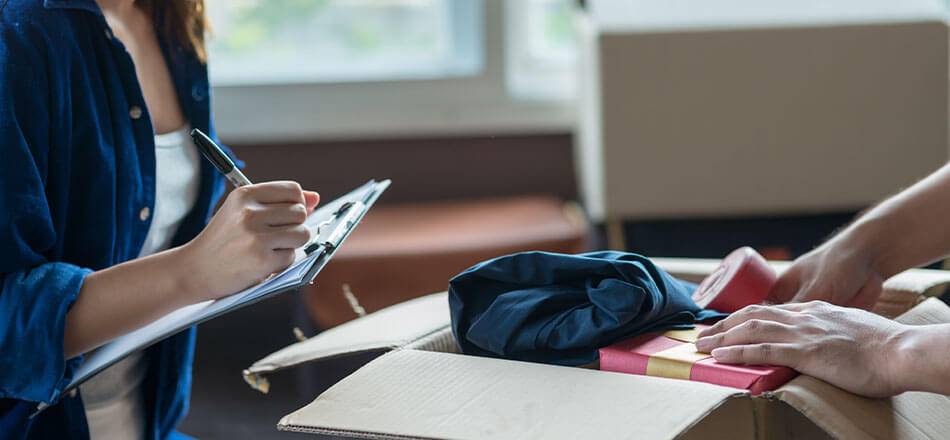 source: wardnorthamerican.com
Moving can be overwhelming, so it's important to start taking action as early as possible. If you wait until the last minute to book your moving truck, for example, you'll likely have difficulty finding an available vehicle. Additionally, if you wait until the week before your move to pack up all your belongings, you'll put yourself under unnecessary stress at a time when you're already facing many challenges. 
Avoid this problem by booking your moving truck as soon as you know you need one, and then give yourself ample time to pack up everything else.
Pack Your Boxes Properly 
Part of the reason it's so easy to lose track of small items like books or kitchen utensils is that they are often packed haphazardly into boxes. This makes them hard to locate and sometimes leaves them forgotten about altogether. 
To free up some space and avoid losing important items, you can use compression bags. These reusable bags help compress clothing into small cubes that take up less space in your boxes. Pillows and other soft materials like towels and bedding can also use them.
Get Rid of Unwanted Items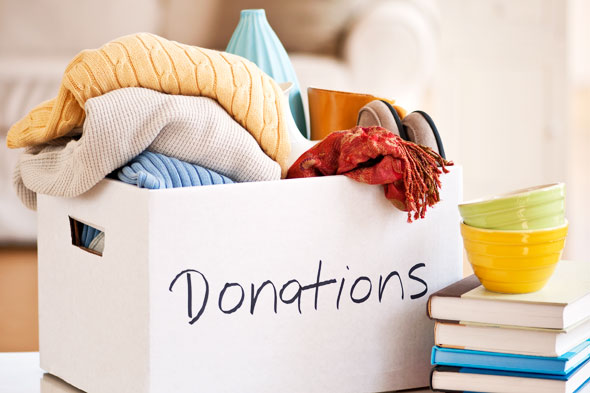 source: cnwintech.com
Some items you pack up to take with you may end up being useless at your new home, so it's important to get rid of them before the move. Doing something as simple as removing the batteries from remote controls and other battery-operated devices can reduce the weight of your boxes by a significant amount. 
If you have trouble parting with certain items, consider donating them to your favorite charity or having a yard sale.
Hire a Moving Company
Moving is exhausting, and if you're trying to do everything by yourself, it can feel daunting. Almost everyone could benefit from having a little help when moving long distances. 
Hiring professional movers can be an excellent way to cut down on the time and effort it takes to get everything moved safely. Not only will this lighten your load so that you don't have to stack all the heavy boxes yourself, but it will also save you a ton of time so you can focus on other aspects of your long-distance move. 
If you decide to hire moving help, research various companies to find one with affordable rates and quality service. These professionals understand how to pack furniture and other heavy objects, which can help prevent damage during transit.
Prepare for the Long-Distance Drive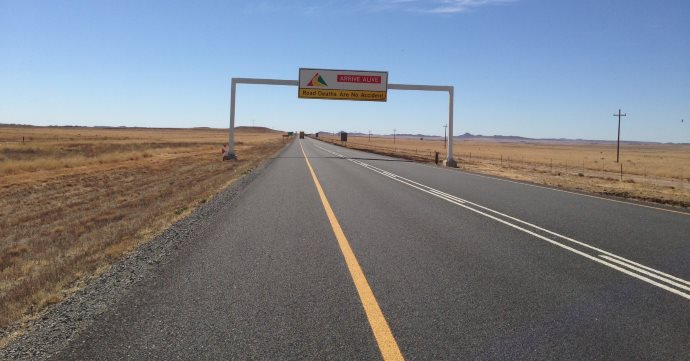 source: arrivealive.co.za
The first time you move long distance can be a little scary. Cross country moves require careful planning and preparation to ensure a smooth transition to your new home. Even if the thought of three days on the road strikes fear into your heart, though, it's important to realize that with proper preparation and some helpful tips, your drive should go as smoothly as possible. 
For instance, before leaving on your cross-country adventure, it's a good idea to pack a first-aid kit. Bottled water and snacks also help ensure that everyone is comfortable during the trip. 
Long Distance Moves Need Not Be Hard
Moving is complicated, but with this simple checklist, you'll be able to get your move done in no time. Remember that the most important thing is taking it one step at a time. With these easy steps on how to make long-distance moves easier, you can make and execute a moving plan with a minimum of stress.