Carpet cleaning work can be a tedious task for many people, especially for busy moms who need to take care of their husbands, children, and at the same time, making sure that the house is spotlessly cleaned and well-maintained.
So here The Architecture Designs explore, a professional Bend, Oregon cleaning company that has been in the business for over a decade to come and give us some of the top carpet cleaning tips that you can easily apply at your house.
1. Always Blot The Stains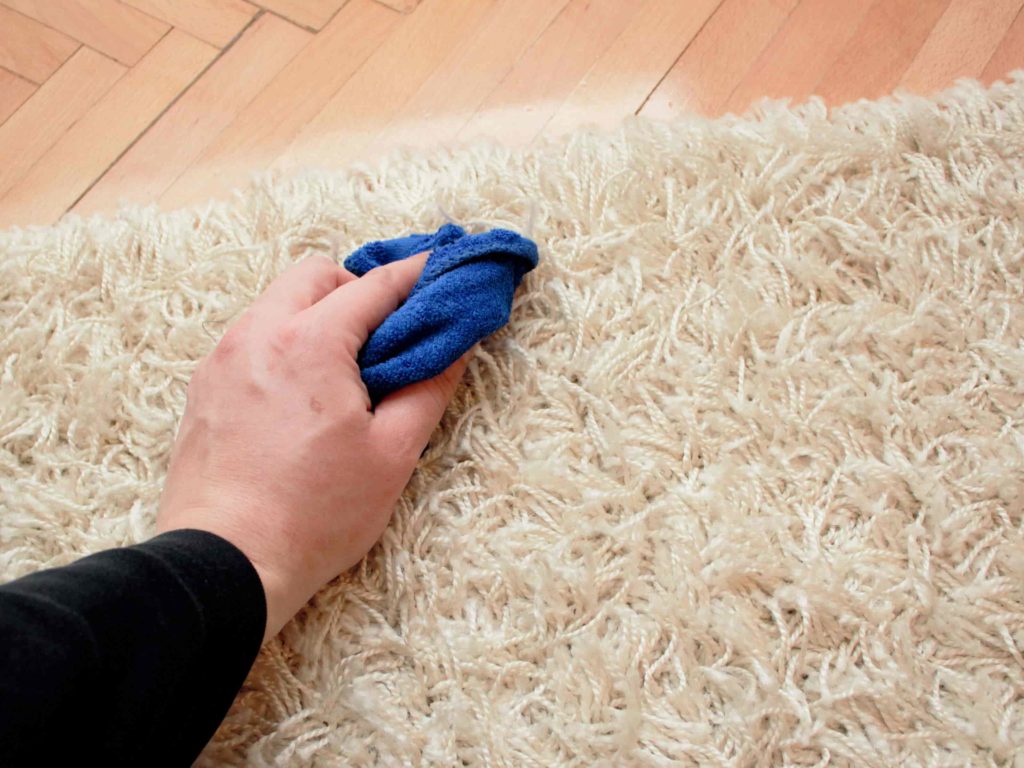 source: wikihow.com
What's your first instinct when something drops or spills on your carpet? To quickly rub the fabric right? Well, if you've been doing that, better stop it now because you're only making the matter worse.
By continuously rubbing and wiping the stains on your carpet, you're only making it more difficult to remove them by pushing these stains deeper into the carpet fabric and spreading them. A better option would be to gently blot or dab the stains using a clean cloth, paper, or towel.
Besides, if you really need to blot, make sure you blot the carpet inwards from outside the stain ensures the stain doesn't spread further.
2. Use Baking Soda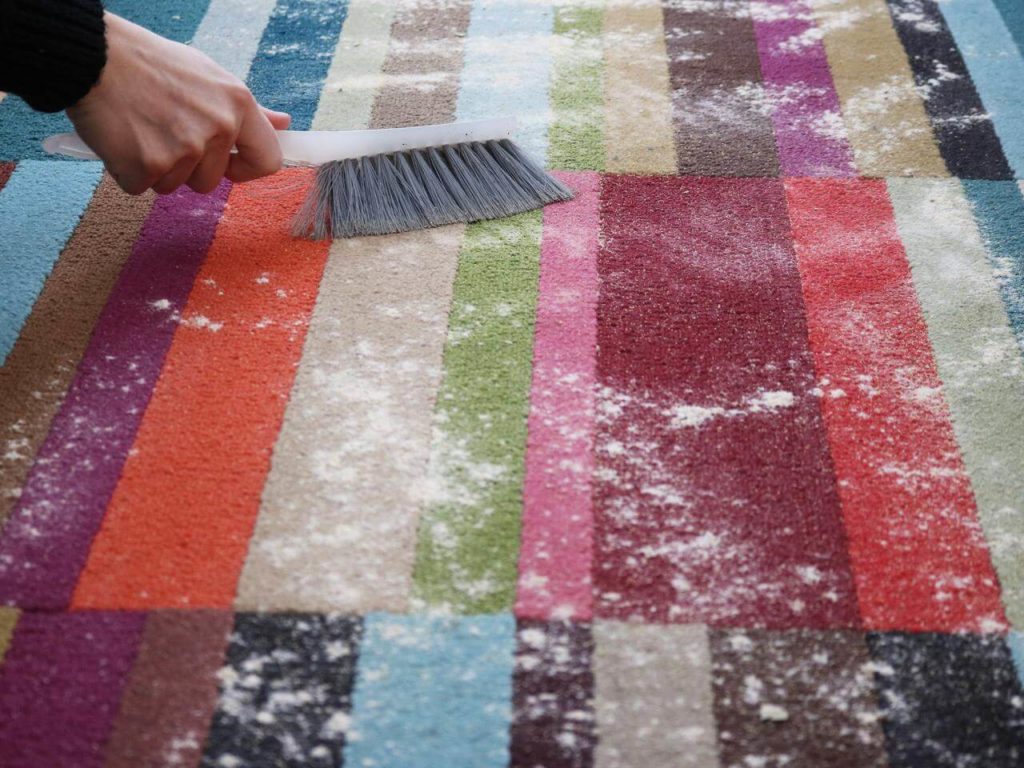 source: sndimg.com
"At our company, baking soda has been something which we always suggest to homeowners whenever they ask what's the best and safest way to clean carpets naturally", JKBendCarpet said. Baking soda has been known forever as one of the best natural cleaning agents for your house.
Not only is it safe to use but also very affordable. In order to clean your carpet using this ingredient, all you have to do is sprinkle the baking soda powder all over the carpet stains and let it does its wonder. You will see a dry crust formed that you can easily remove using a traditional vacuum cleaner and if there happens to be any light stain left, you can easily remove by dabbing the carpet with soft cloth and water.
Baking soda is super effective when it comes to removing oil and grease from the carpet, which otherwise would be so difficult to remove using hot water.
3. Use Hydrogen Peroxide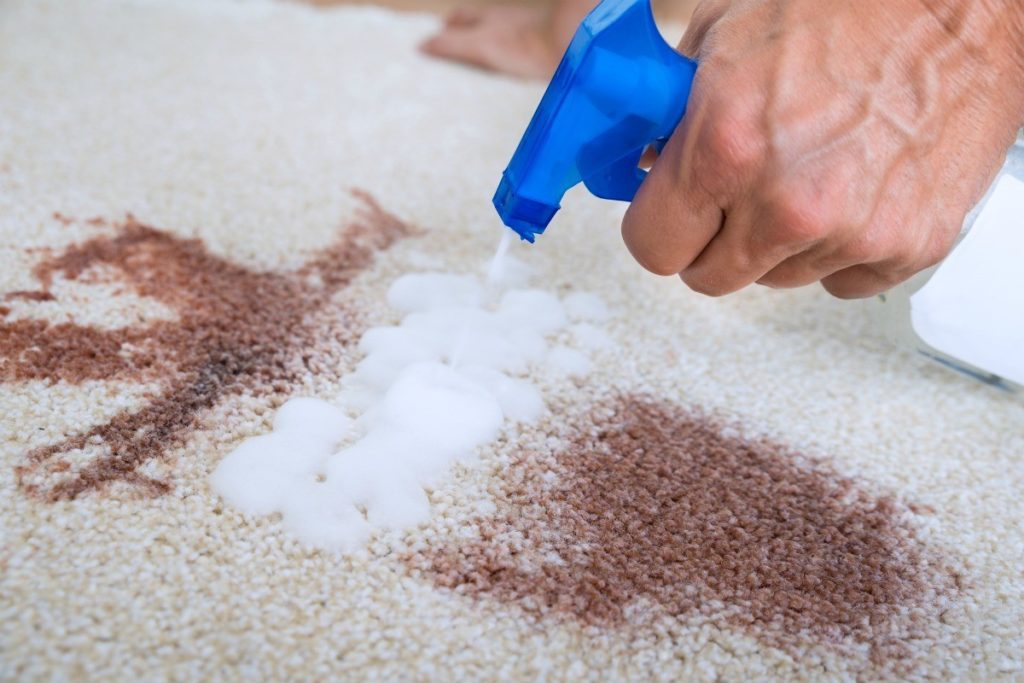 source: thriftyfun.com
The next carpet cleaning tip that you can easily use is to use hydrogen peroxide as a homemade cleaning agent. Just like baking soda, hydrogen peroxide is also one of the most effective cleaning chemicals that you can easily find in the market.
Hydrogen peroxide is super useful to help remove any tough stains that are colored in nature. This includes things such as bloodstains, nail polish, color paints, etc. Now, you might argue that since it's an acid, will this harm your carpet fabric?
The simple answer from the pro is no, although it might be possible to. Compared to other synthetic carpet cleaning chemicals, peroxide is considered to be very safe for almost all types of carpet material, except for the very fragile ones such as those made of Olefin, which you might need to be careful with by considering using a lower amount of the chemical while cleaning.
4. Use Lint Roller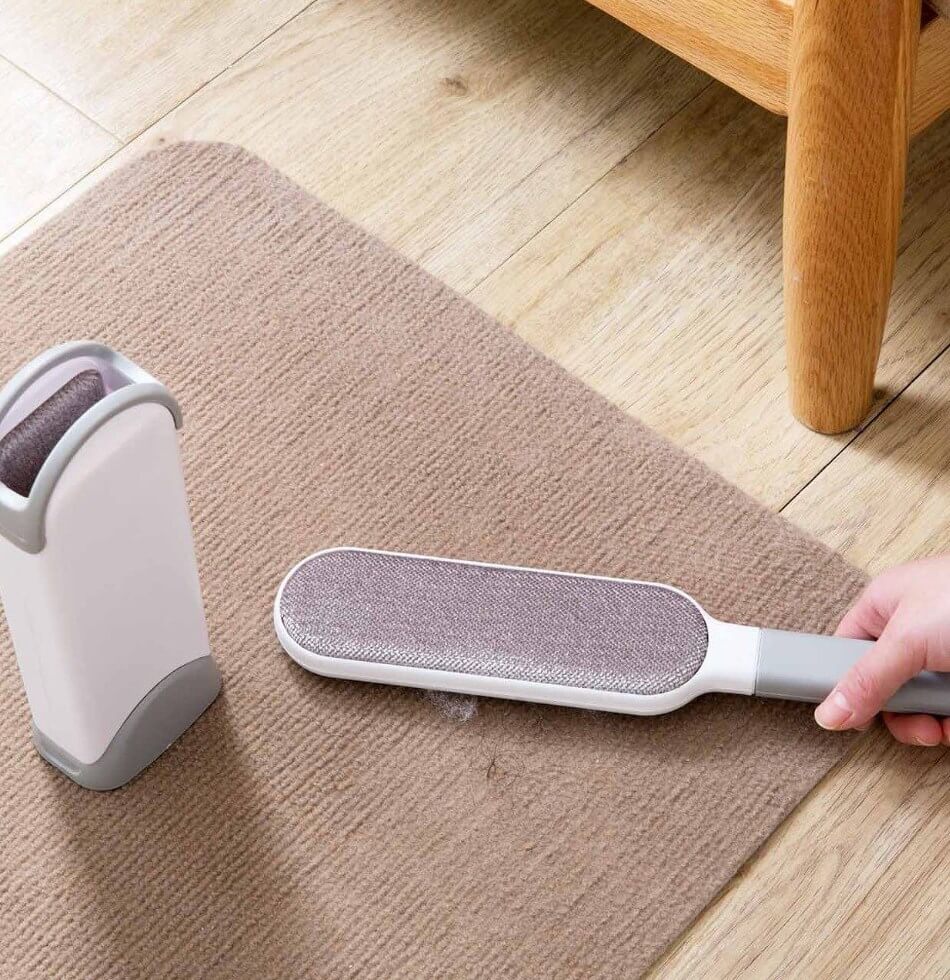 sites.google.com
If you've been struggling to remove crud or hairs from your carpets, then you batter try using a lint roller to get the job done. We've seen so many people trying to remove hairs such as pet hairs or dust from their carpets using vacuum cleaner but fail to complete the work.
This is especially true if you have long-hair carpets in your house. The solution is simple. Just get a lint roller for those areas that you need to get cleaned and apply some elbow grease until you collect all the particles. All it takes is just a few minutes of your time and a few dollars for a lint roller if you don't have one yet.
5. Remove Stains Using Iron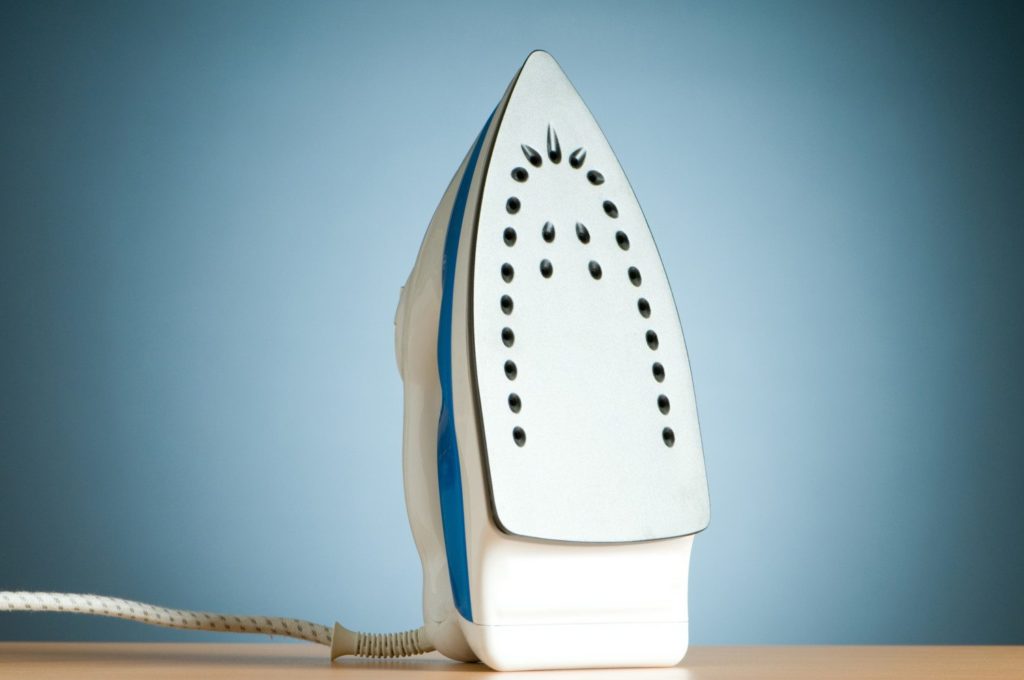 source: simplemost
Last but not least in this carpet cleaning tips article is to remove stains using the very own iron in your house that is used to iron your clothes. The solution for this last tip requires you to follow 3 simple steps:
Vacuum the stained area until all the big particles are removed. This step is important as it prepares you for removing the remain stubborn stains which otherwise would be difficult to be removed if the bigger particles block the carpet hair.
Apply a mixture of water and vinegar on the stained area, the ratio for this is 3:1. Let the mixture makes its way into the fabric. 5 minutes would be enough.
Place a towel or a cloth over the stained area and apply the heated iron. The heat and pressure will cause the stain to be transferred into the towel due to the help of the mixture of water and vinegar, which helps loosen up the stains.
And that are all the important tips that you need to know to easily help clean your carpets once and for all from our pro carpet cleaning company in Bend, Oregon. If you know other tricks that can help us regarding this, you can always let us know in the comment section.