If you're unfamiliar with the options on the market, the vast world of window coverings can be somewhat intimidating. Vertical blinds, roller blinds, plantation shutters or curtains… the possibilities are endless. But which style is best for your home? To assist you in making your decision, we've broken down the benefits of blinds, curtains, and shutters to your home.
Blinds
Blinds are a popular choice for a versatile window covering.  They are typically made from horizontal slats or vanes that can be adjusted to open or close by rotating or tilting them. Blinds can come in several designs including, Venetian, Roman, Vertical and Roller Blinds. No matter the option you can get custom blinds that fit seamlessly into your home.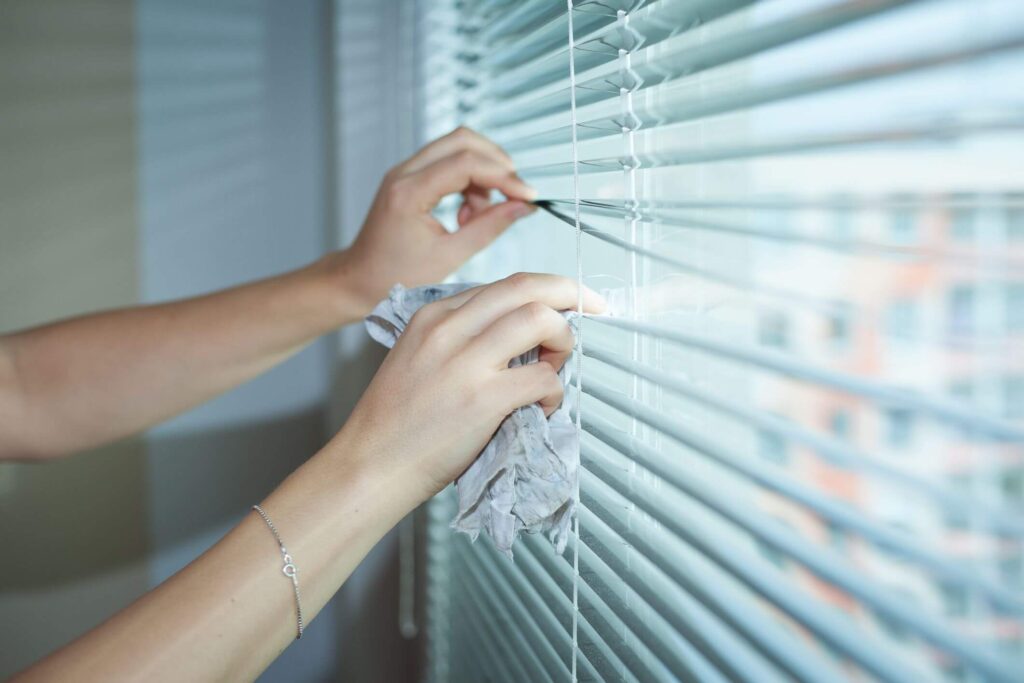 Source: goodhousekeeping.com
Blinds, as opposed to standard curtains, provide greater light, view, and privacy control. Blinds such as Venetians and verticals are particularly useful for their versatility and durability, making them perfect for high-traffic areas of the home such as the kitchen and living room. Roller blinds and double roller blinds provide a great degree of privacy in rooms such as the bedroom or nursery.
Blinds are also an excellent choice for rooms with large windows, as they provide an effective way to regulate heat and light, reducing energy costs and making the room more comfortable. In addition, blinds come in a variety of styles, colors, and materials, so you can choose the perfect option to complement your décor.
To add to the list of advantages, blinds are significantly easier to maintain than curtains. Instead of removing the complete window treatment, blinds can be cleaned while still in place by simply dusting the slats/panels and wiping them down with a moist cloth. Whether you choose fabric, vinyl, or blackout blinds, you will have a sense of elegance, privacy, and light control that will produce a sense of ambience in your home.
Curtains
If you want to create a comfortable and homey atmosphere, curtains are a basic solution. They bring softness to any environment while also giving functional benefits such as light filtering, glare reduction, and privacy protection, making them excellent for bedrooms, living rooms, and nurseries.
Curtains are a type of window treatment that consists of fabric panels that are hung from a rod or track and serve a variety of purposes, including providing privacy, blocking light, and adding decorative elements to a room. They are available in a range of styles, materials, and colors, making it easy to find a set that matches the aesthetic of a particular space.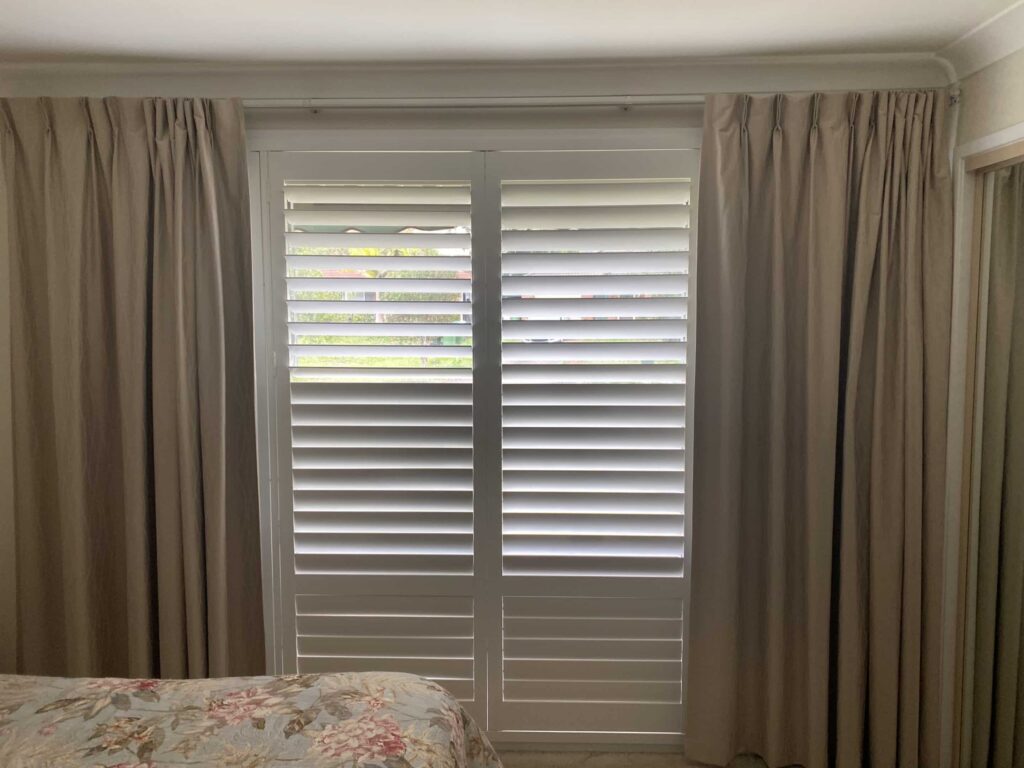 Source: bayblindsanddoors.com.au
Curtains are both decorative and functional, providing a variety of advantages for the interior design of your home. There are many gorgeous curtain alternatives to choose from, with a vast range of styles, fabrics, colours, and patterns available. Curtains can be hung to bring your interior design ideas to life, whether you want to add soft textures to an otherwise streamlined home or improve the classic feel of your cosy home. Although blinds and shutters are becoming more fashionable, curtains are ageless and work well regardless of your design preferences or interests.
In addition to their practical uses, curtains can also play a significant role in the overall design of a room. By choosing curtains in colors and patterns that complement other elements in the room, such as upholstery, rugs, and wall art, curtains can help to pull a room together and create a cohesive look.
Plantation Shutters
Shutters are a durable yet attractive type of window treatment that are both modern and stylish. This style continues to be popular because of its capacity to provide consistent light and sunshine in the household. To use interior shutters, just rotate the louvres to control how much light comes in and where it shines. These plantation shutters are more than just an aesthetic window cover, once they are installed they can be adjusted just to control light and fresh air to enhance your space. Additionally, they are quick and simple to clean, making them ideal for busy households and allergy sufferers. Plantation shutters are also beneficial for the environment, as they assist to reduce your electricity cost by regulating the temperature of the rooms in which they are put.
Plantation shutters are perfect if you're looking for a practical solution with a stylish appearance. They can even increase the value of your home due to their durability and long lasting properties.
If you're choosing between plantation shutters, blinds or curtains there are several options available that can be customised to meet your home's functional and aesthetic goals!