It is a lot easier to get out of the bed if there is a cozy place to have your breakfast and morning tea. Whether you add it in the spare space in the kitchen or a small set-up near the windows, breakfast nook is something that needs special attention and a beautiful set-up. To make your mornings more interesting, The Architecture Designs is here with some amazing breakfast nook interior design ideas.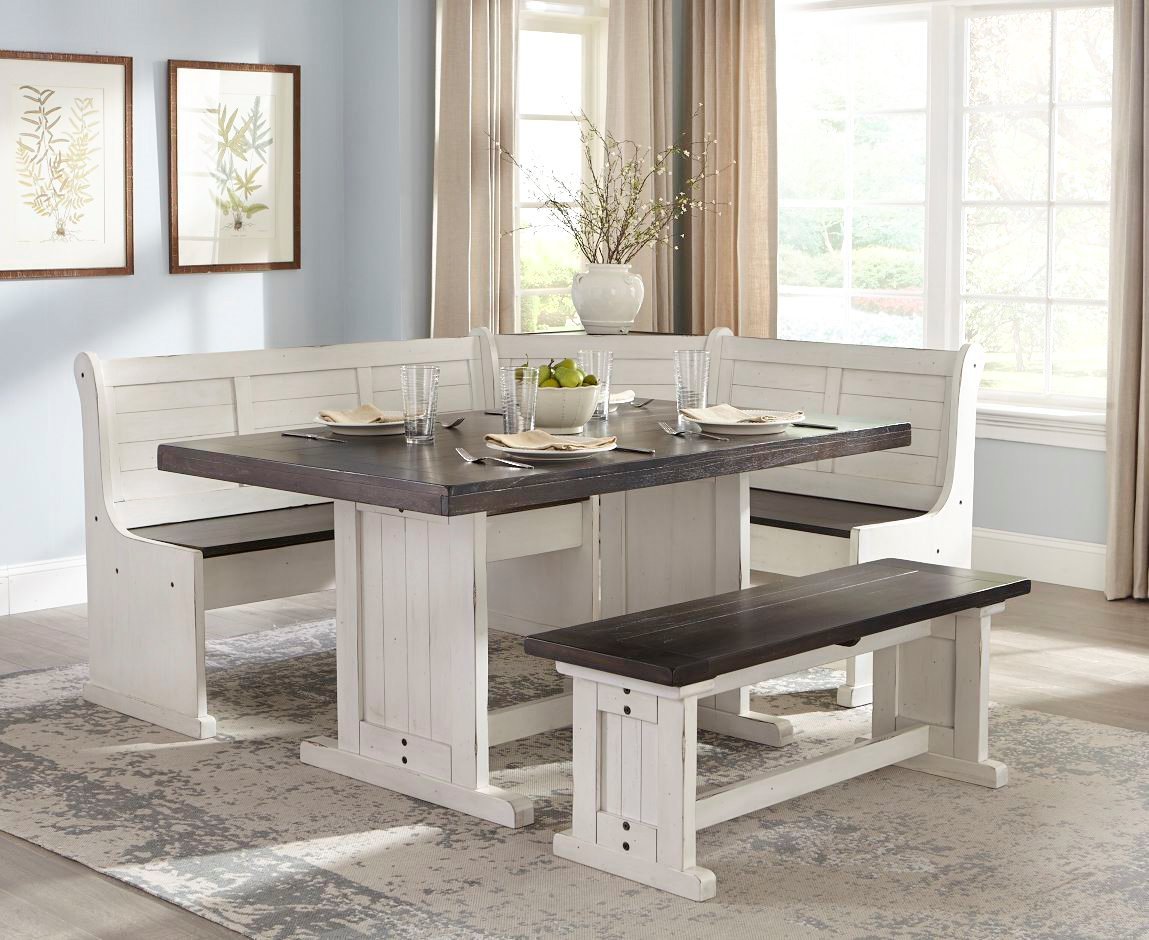 source: amazon.com
The simplest way is to go for a breakfast nook at the window-side. This will not only help to get lots of lights but this is also a beautiful place to drink a cup of coffee and will make it easier to start your day with clarity and calm. With this simple nook, you can bring beauty to your morning.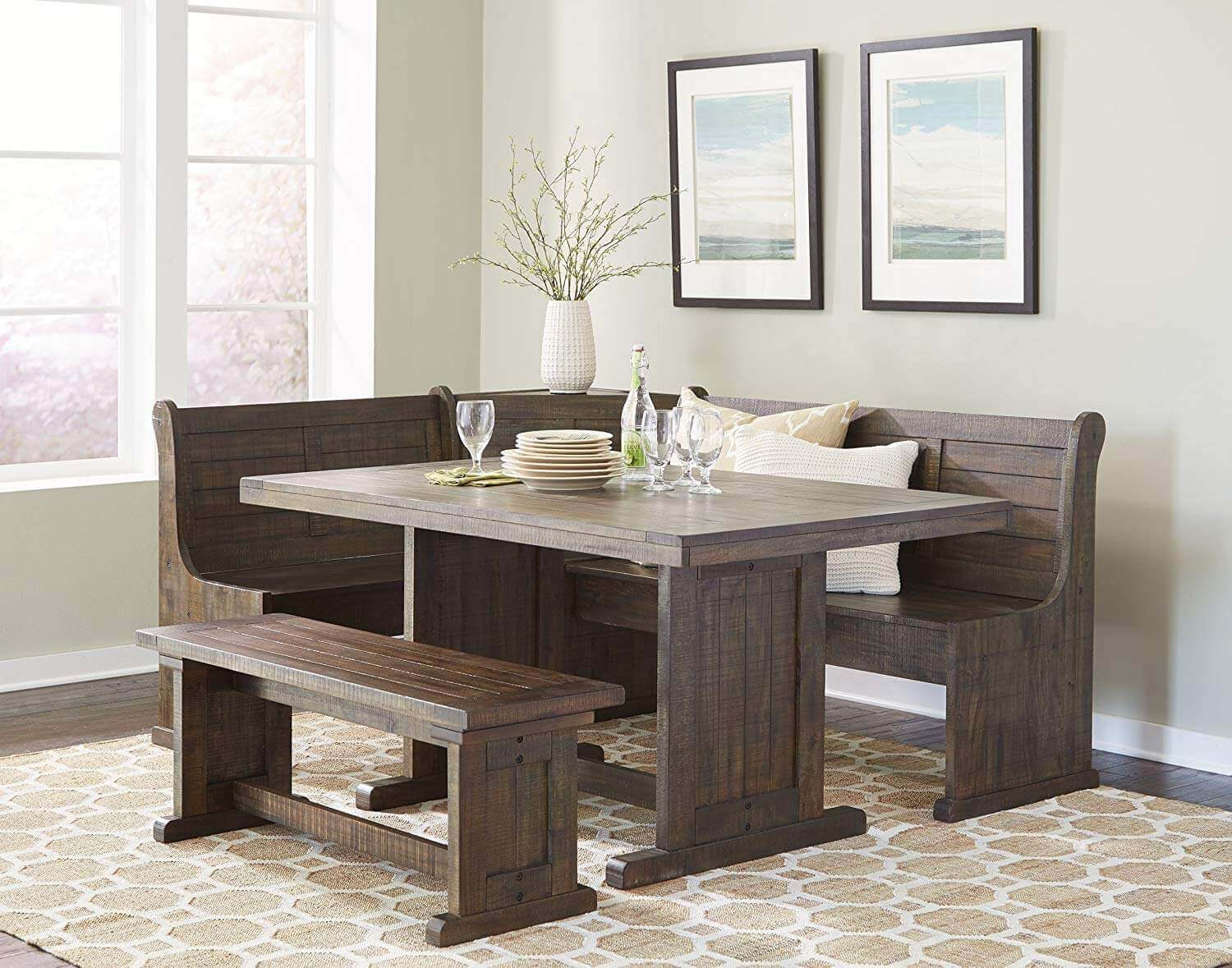 source: amazon.com
This breakfast nook can also be given a rustic effect matching the same with a white background. You can go for rustic or wooden nook with beautiful flowers complementing the look and make your morning more cheerful. Add some exotic cutlery and cushions to feel cozy in the morning and you are all set to make your day better.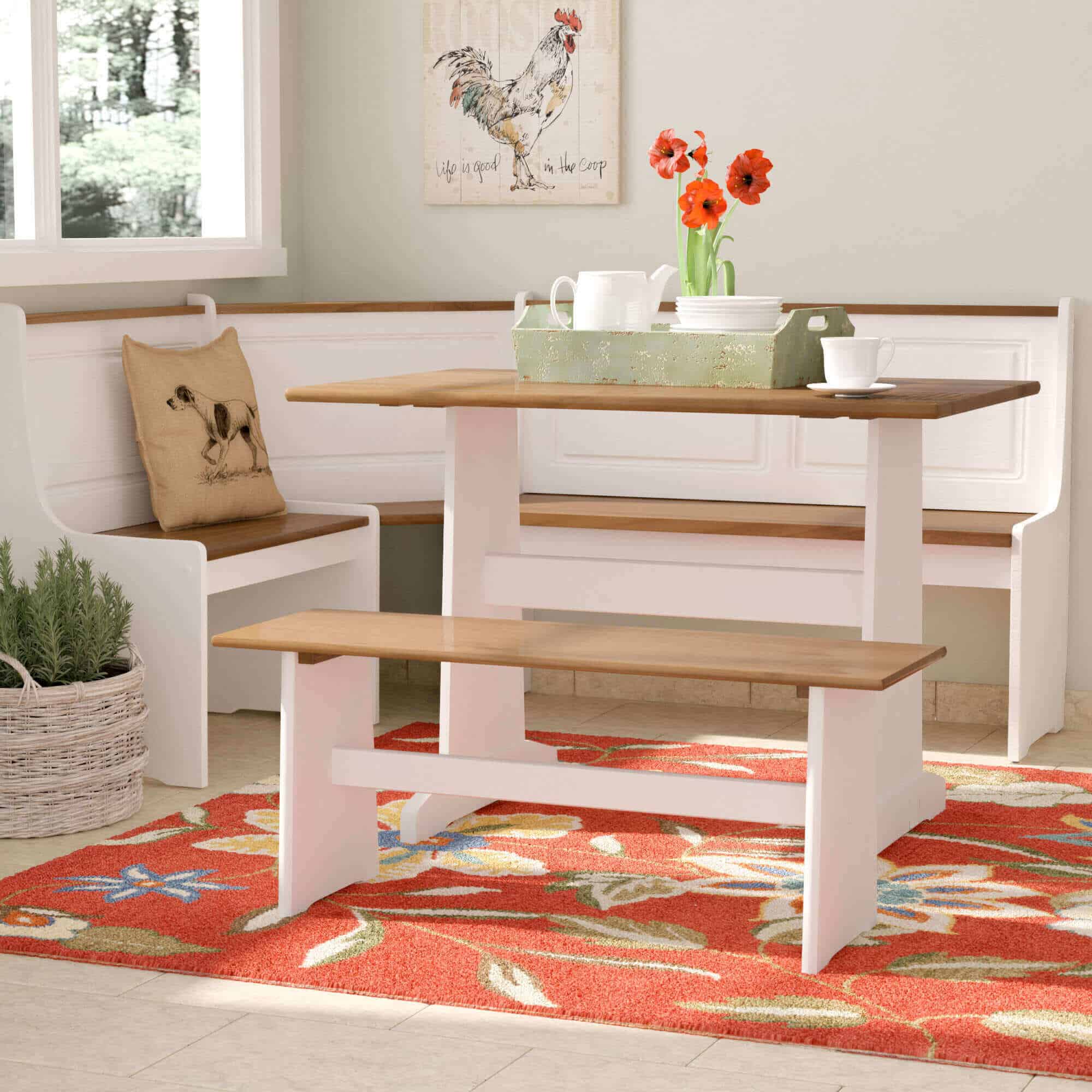 source: wayfair.com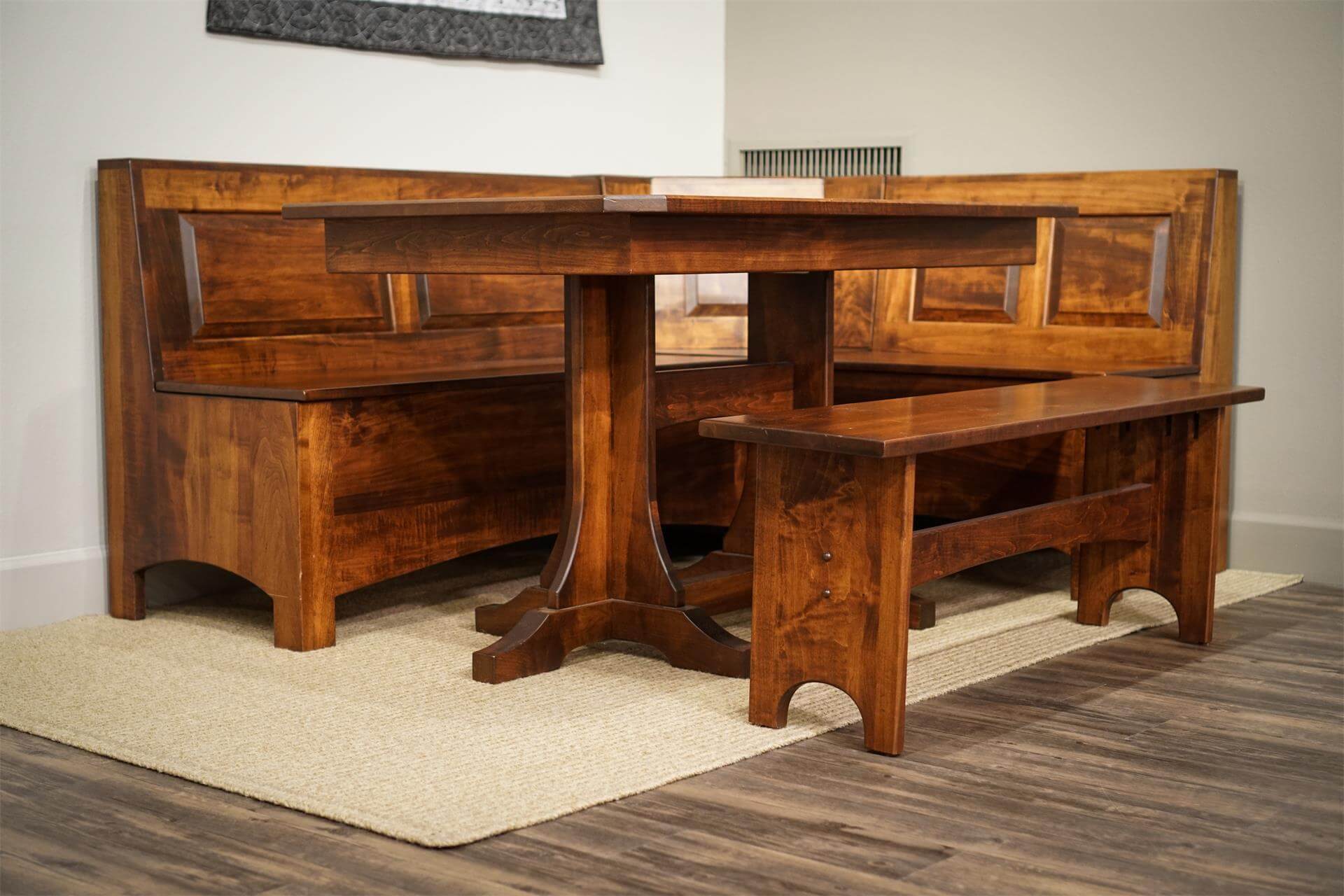 source: dutchcrafters.com
Going with a simple white nook will be the best thing to start the day for those who like it neat and subtle. Go for a beautiful and clean red floral carpet and match the same with red flowers on the nook. Make it shinier by adding simple white cups and accessories.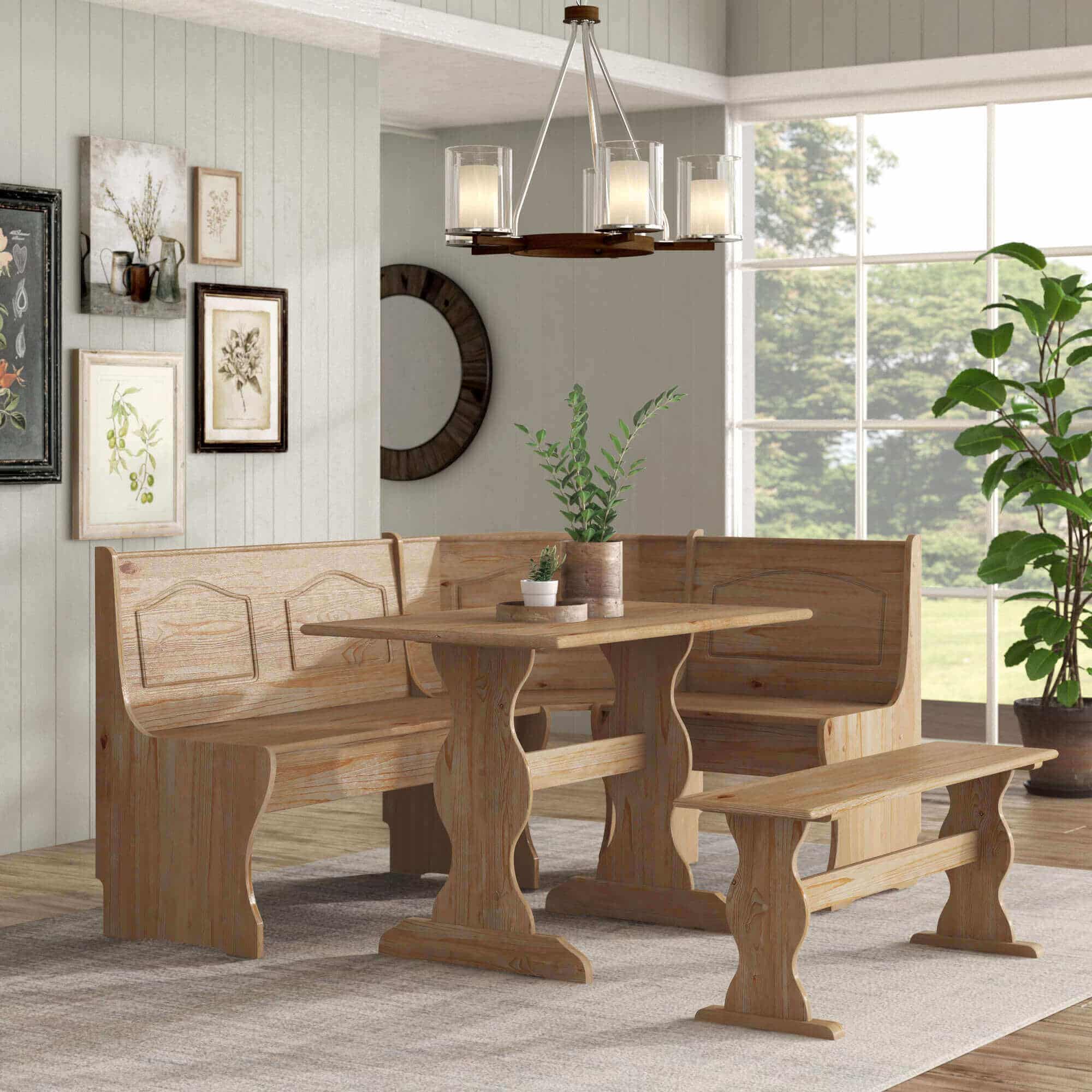 source: wayfair.com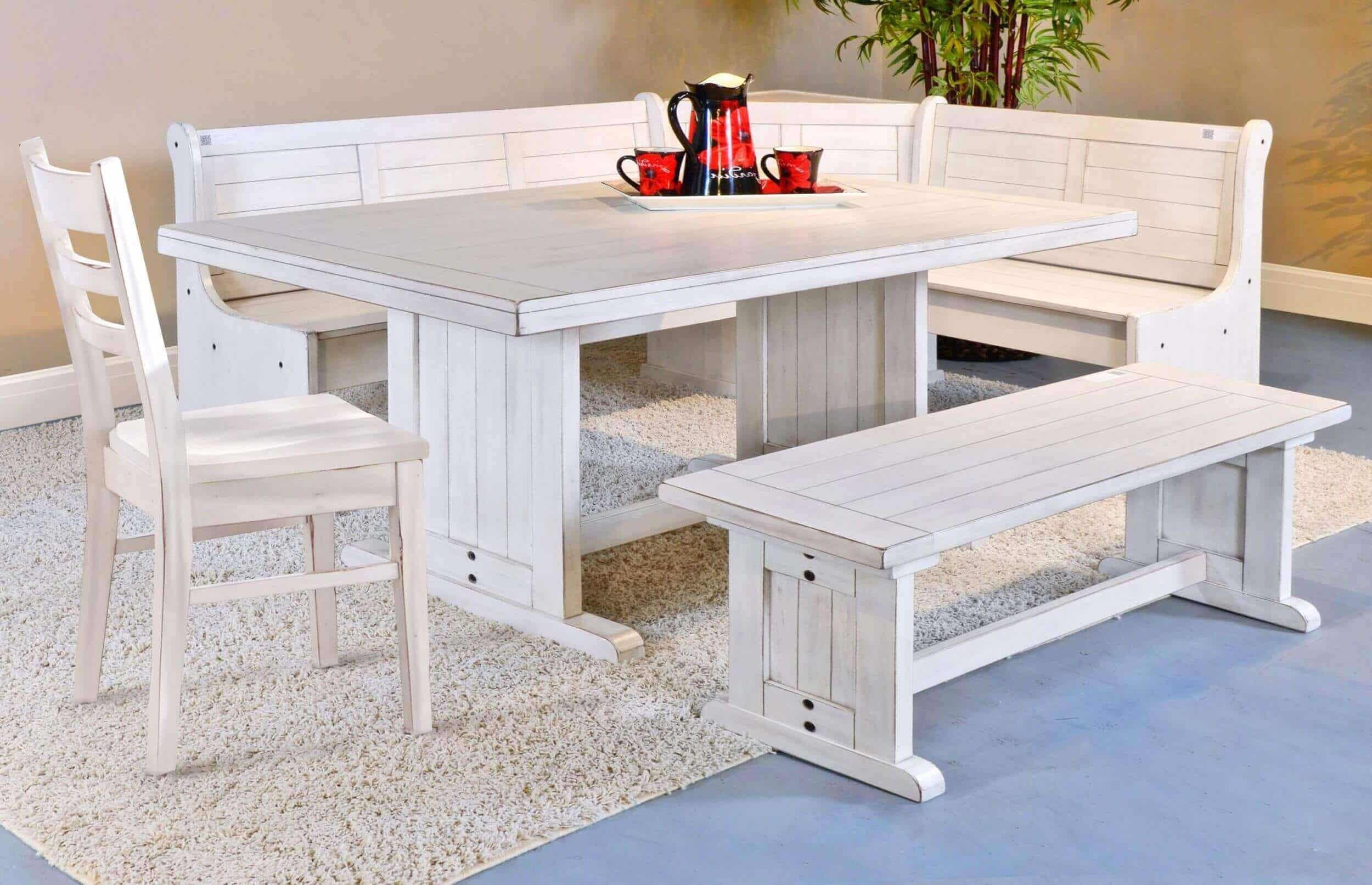 source: naders.com
Sometimes all you need is playing with details.  You may not have to go over the top with all bold colors and large nook when all it is needed is taking care of small details. Give a slight traditional touch to the nook by adding a traditional banquette with sunny yellow damask upholstery. Add a funky bench and some unexpected whimsy to the nook to give it an unexpected twist.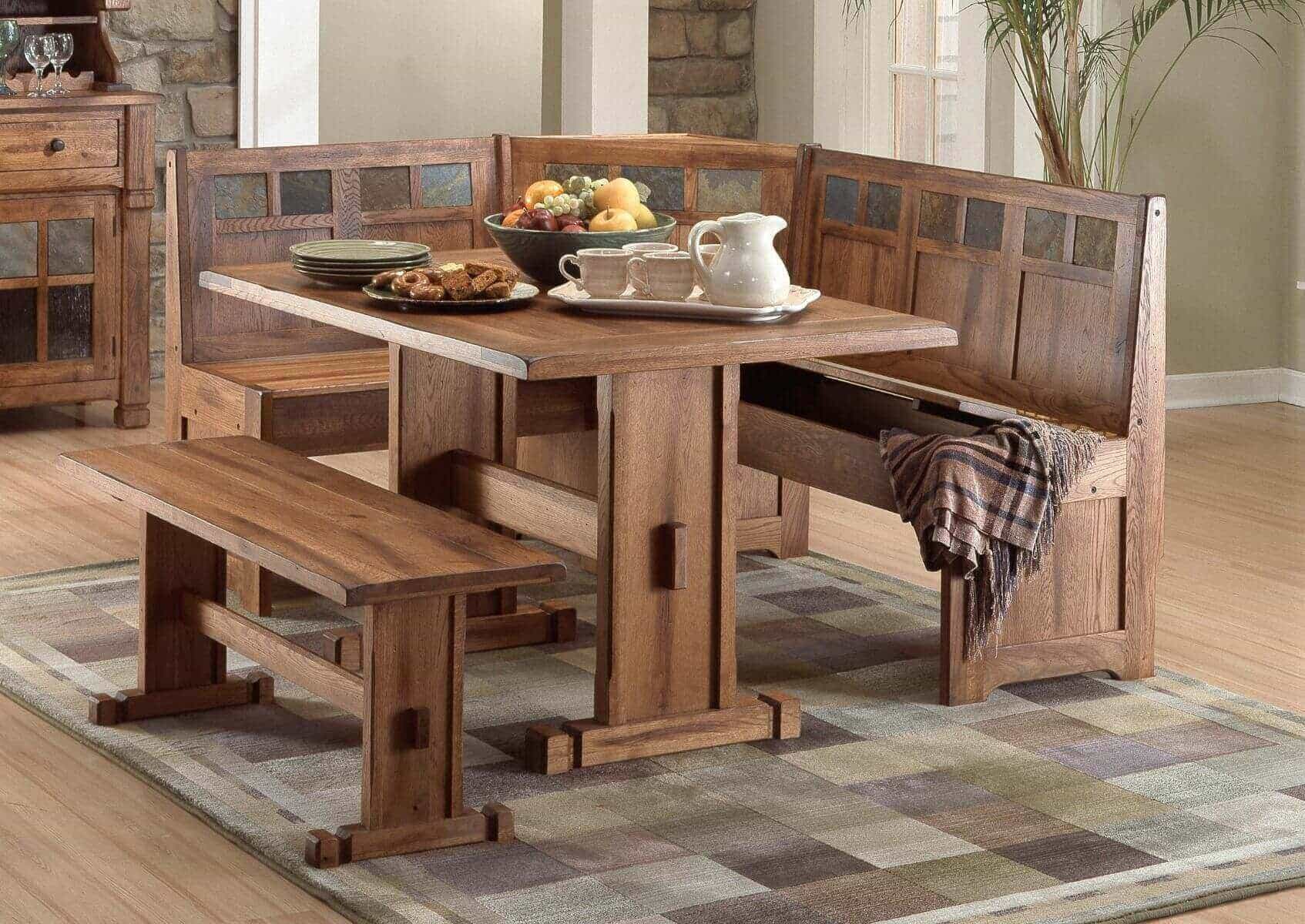 source: candcfurnishme.com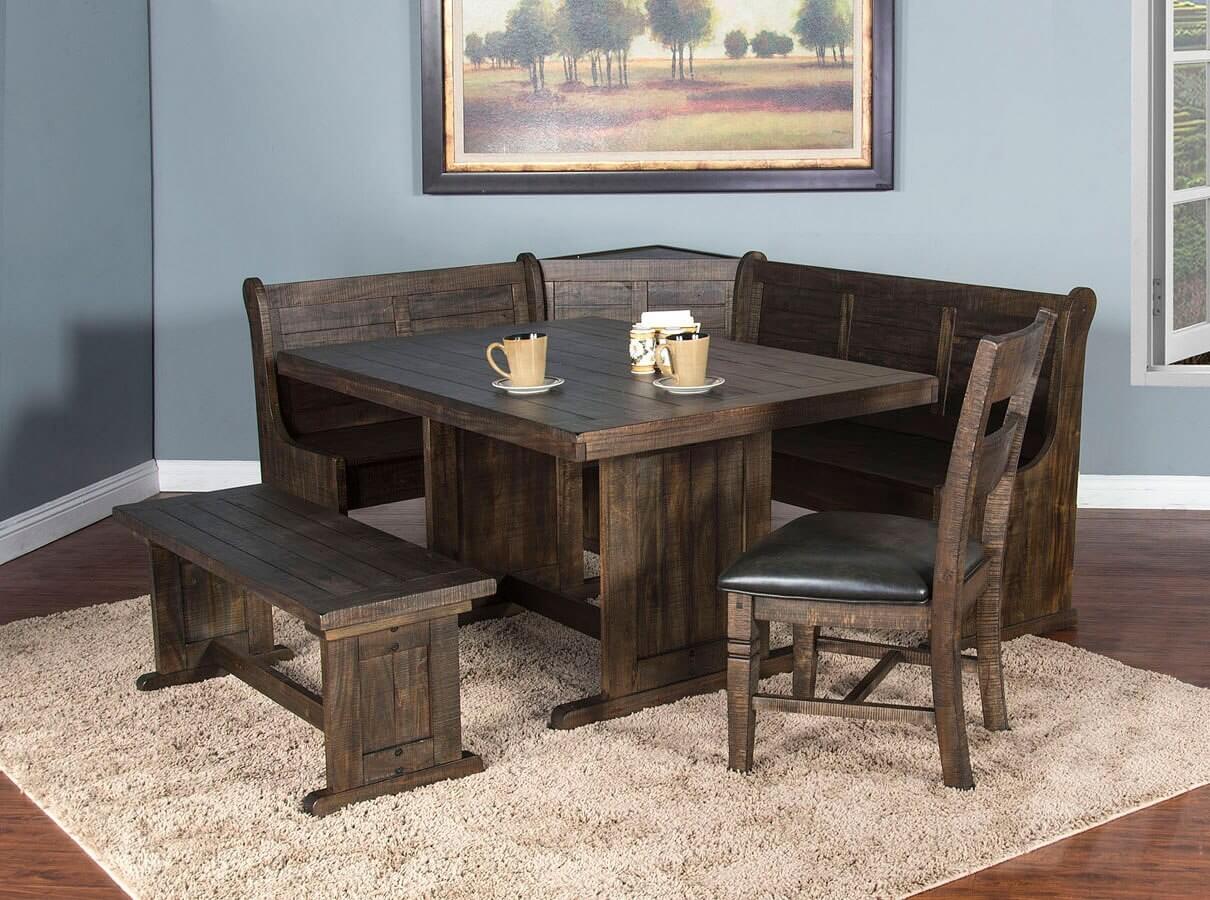 source: furniturecart.com
Nestle breakfast nook against a giant window as it has the capacity of making your morning sunny and merrier with the cozy bench with pretty design. Incorporate the nook with color complementing your interior and walls and add some fun to the nook by placing artistic cutlery.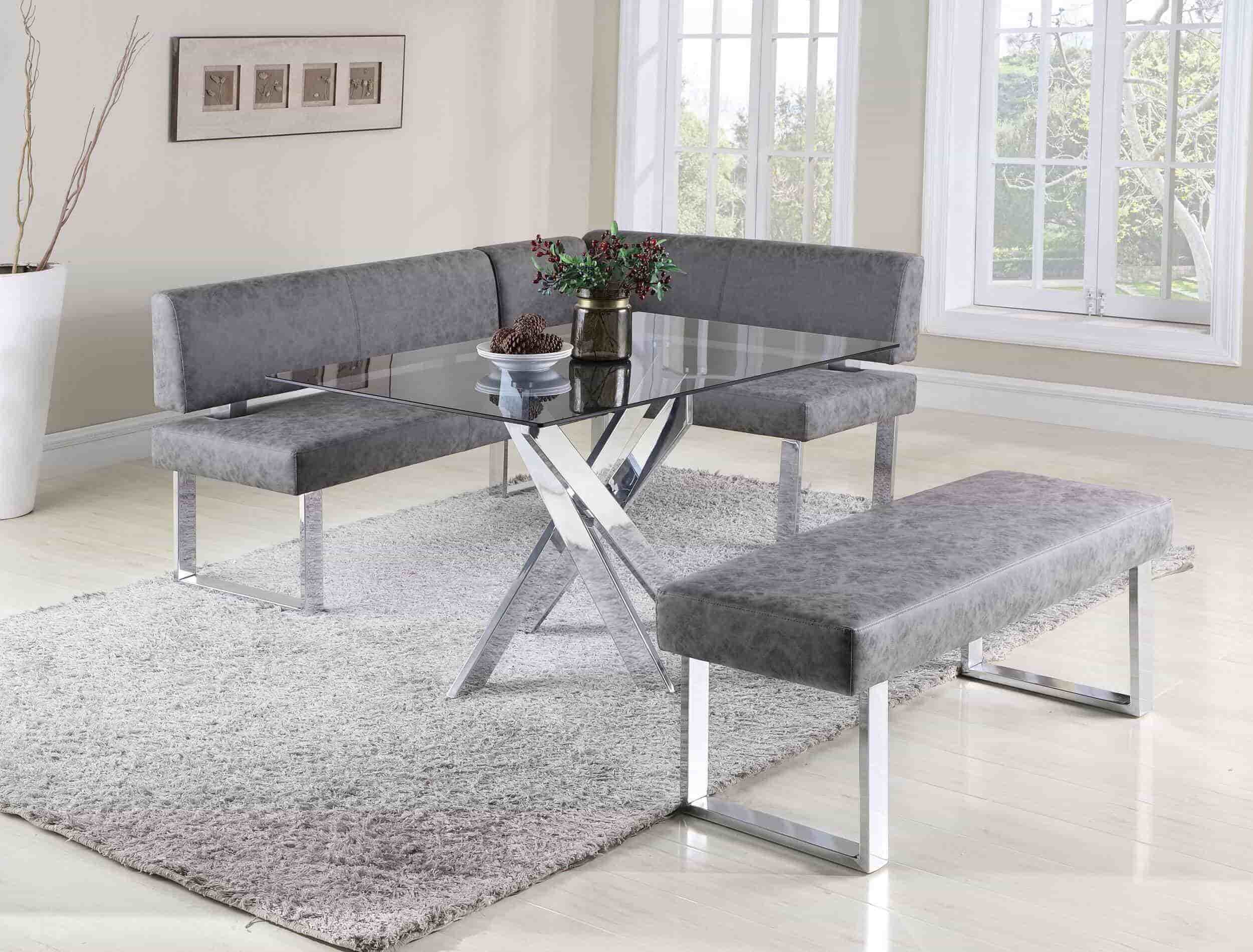 source: goedekers.com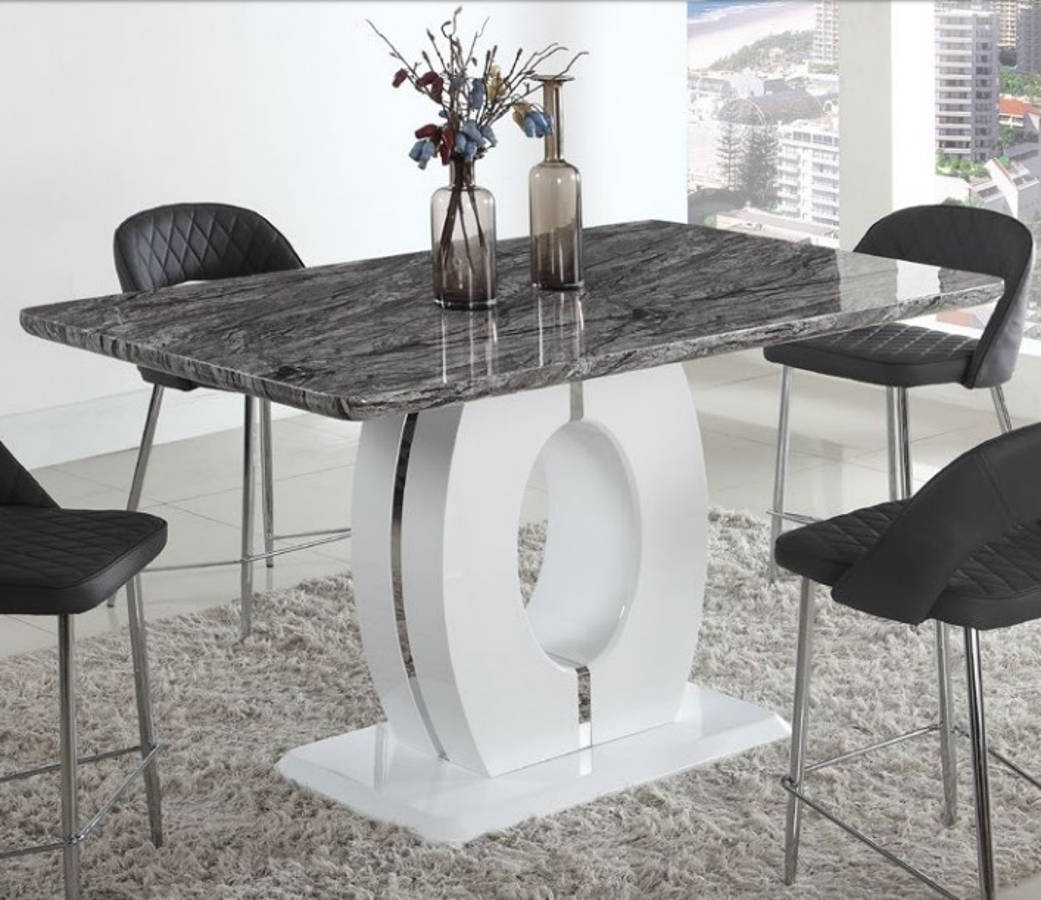 source: theclassyhome.com
Make your breakfast nook ultra-modern by having your interior all white and adding an off-white and grey carpet along with grey nook with some beautiful stainless steel or glasswork grey table with matching flowers. Add cushioned chairs or seating all around the table on the carpet and your ultra-modern, sleek and comfy breakfast nook is ready.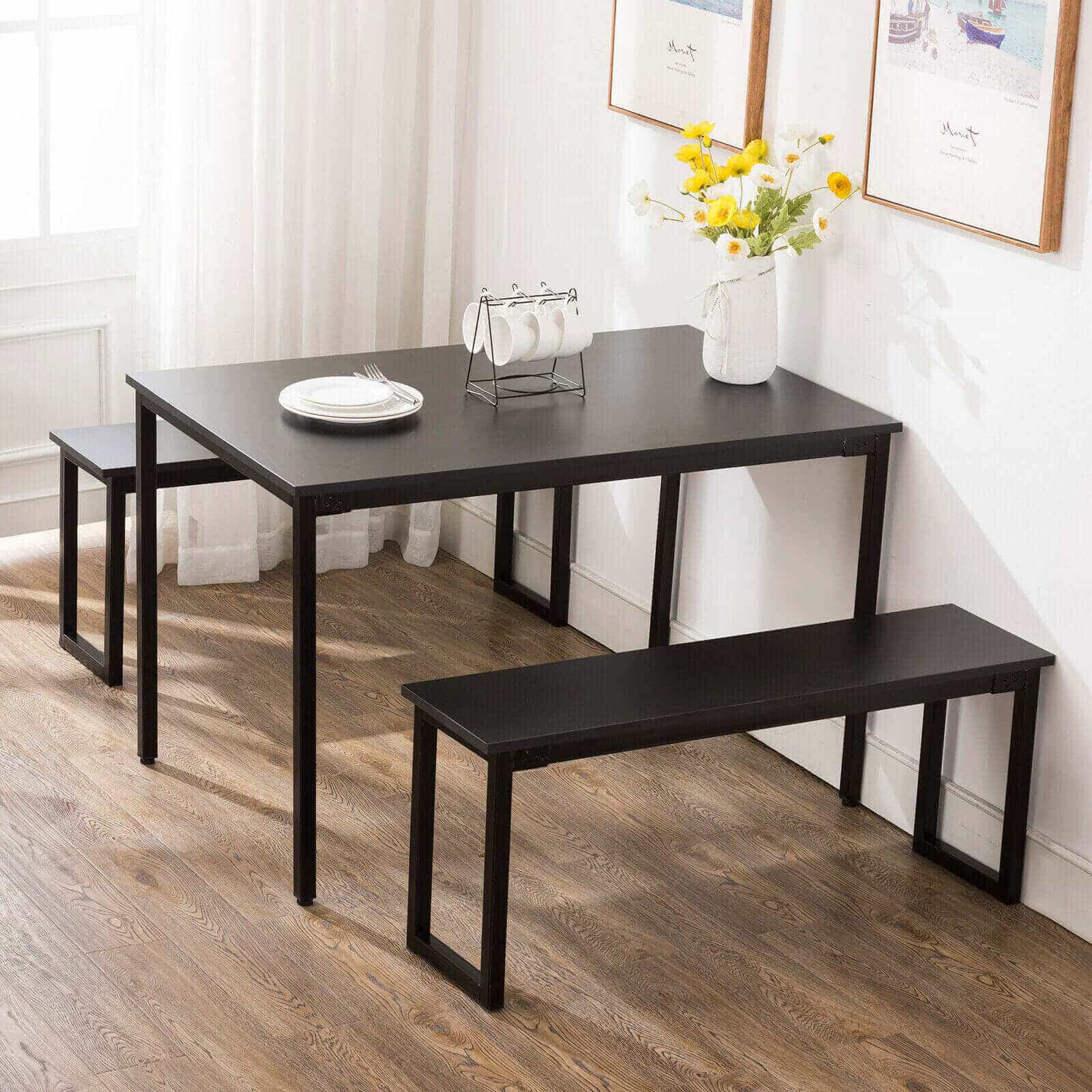 source: ebay.com
Incorporate whimsy to the breakfast nook by adding fun to the table by adding a pop of color to brighten up the place and make it more fun. Add upholstered chairs to space and make it more attractive. The place can be more decorative by adding moody and provocative photo frames and paintings with classic whimsical upholstery and modern walls.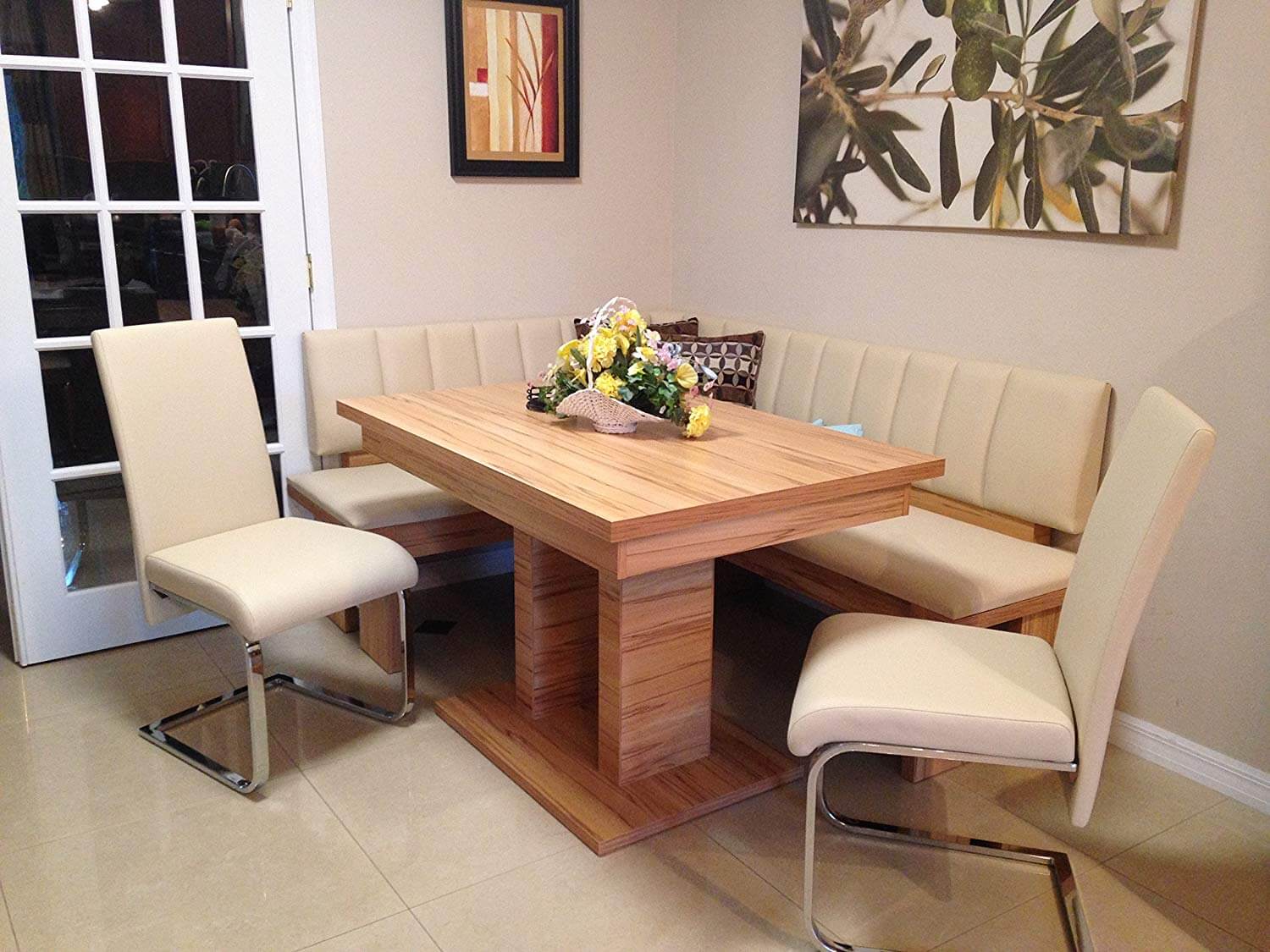 source: amazon.com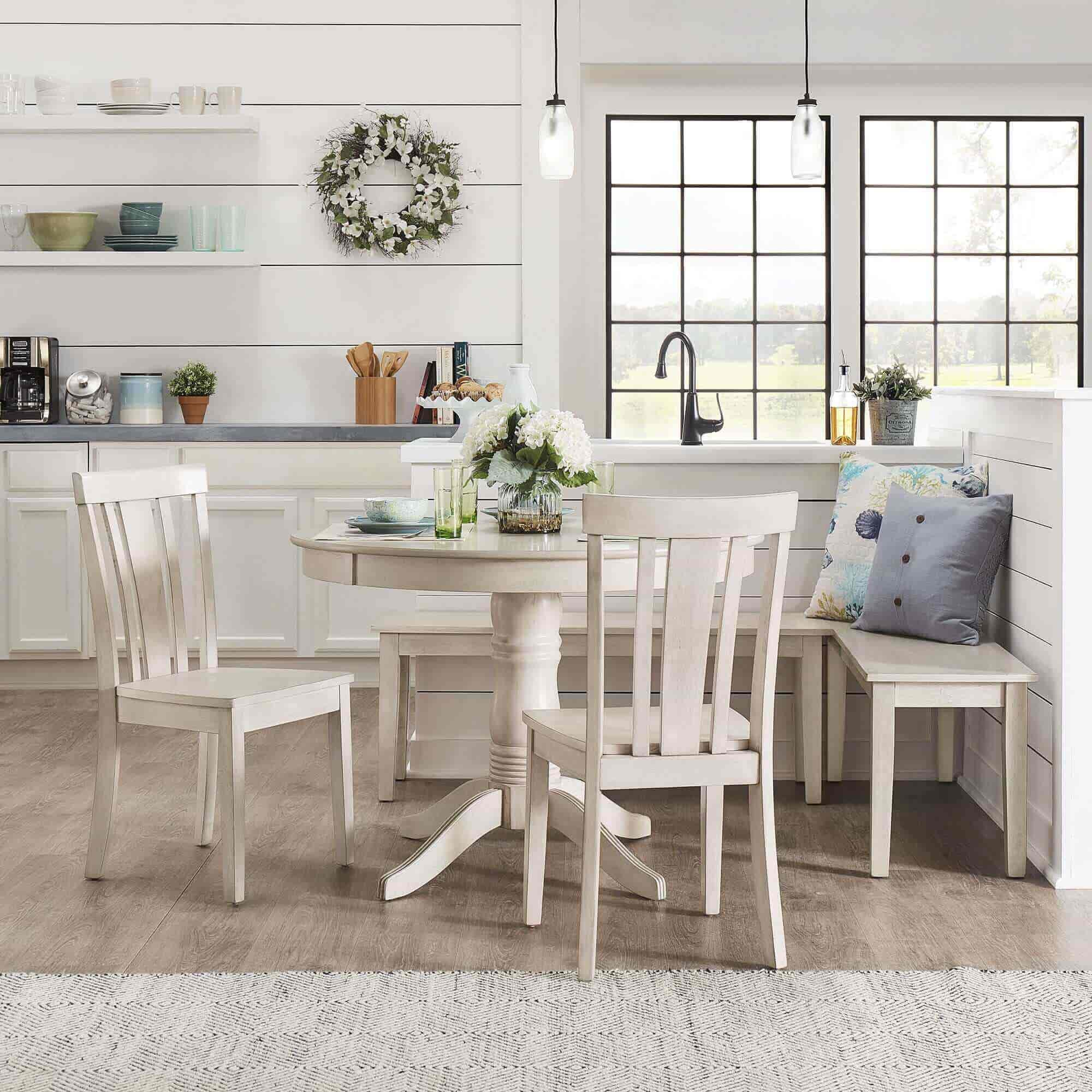 source: overstock.com
Make the breakfast nook compatible with all kinds of décor by making the place adaptable to all seasonal decor. If you love simplicity in the décor, go for all white monochromatic decor and add complementing white flowers to the table. Make it appropriate for all seasons as white can go for anything and can be matched with any color.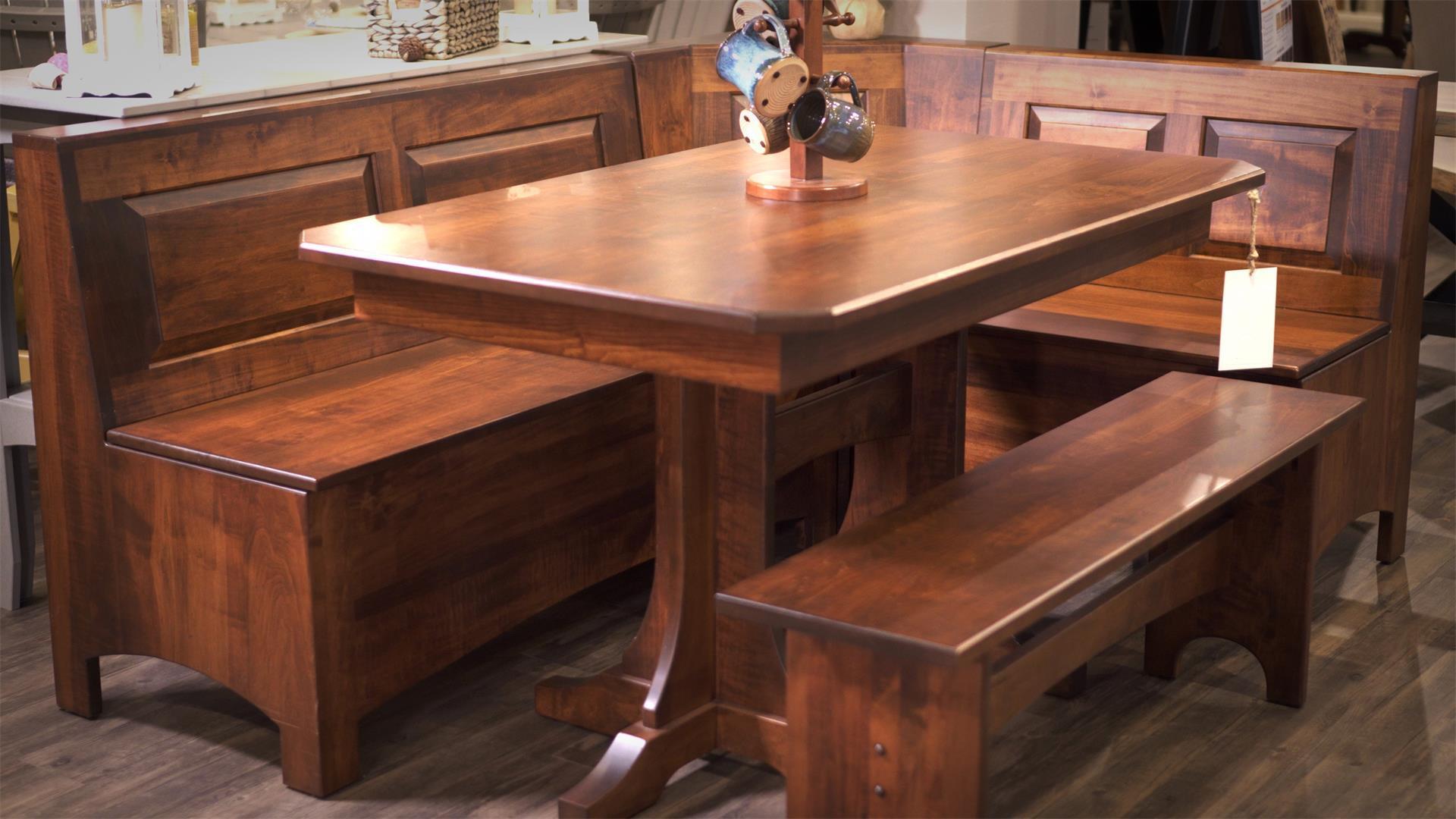 source: dutchcrafters.com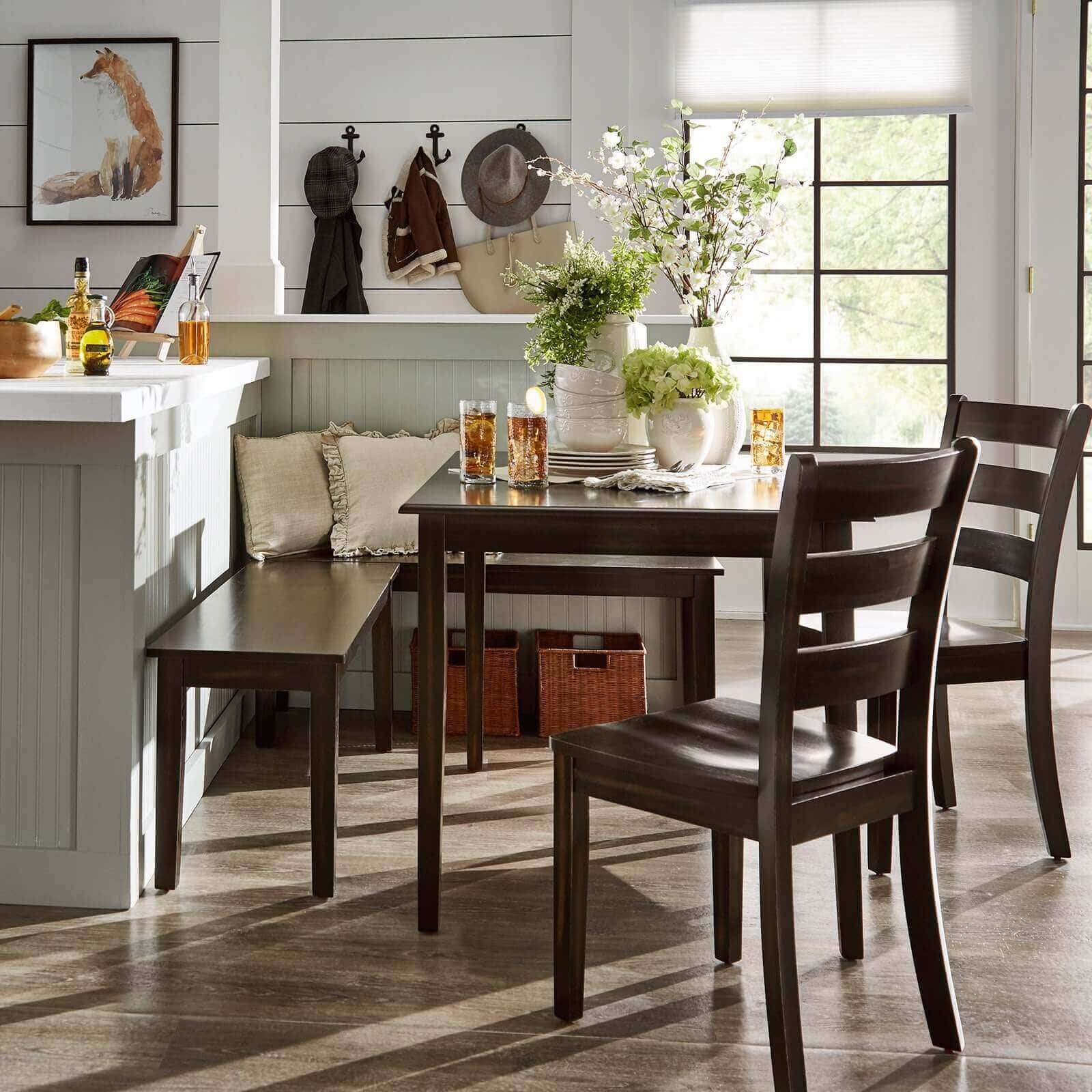 source: hayneedle.com
Go classic with all black and white nooks by matching it with pops of gold accents and a light wood pedestal table. Also, make the whole black and white decor with a sleek brass and leather apparatus and add chandelier to make the area perfect for positive vibes. Instead, you can also go for all white nooks for glamorous feel and cushy channeled sofa in addition to hardwood chairs and angular wooden chairs and take more ideas at theArchitecturedesign.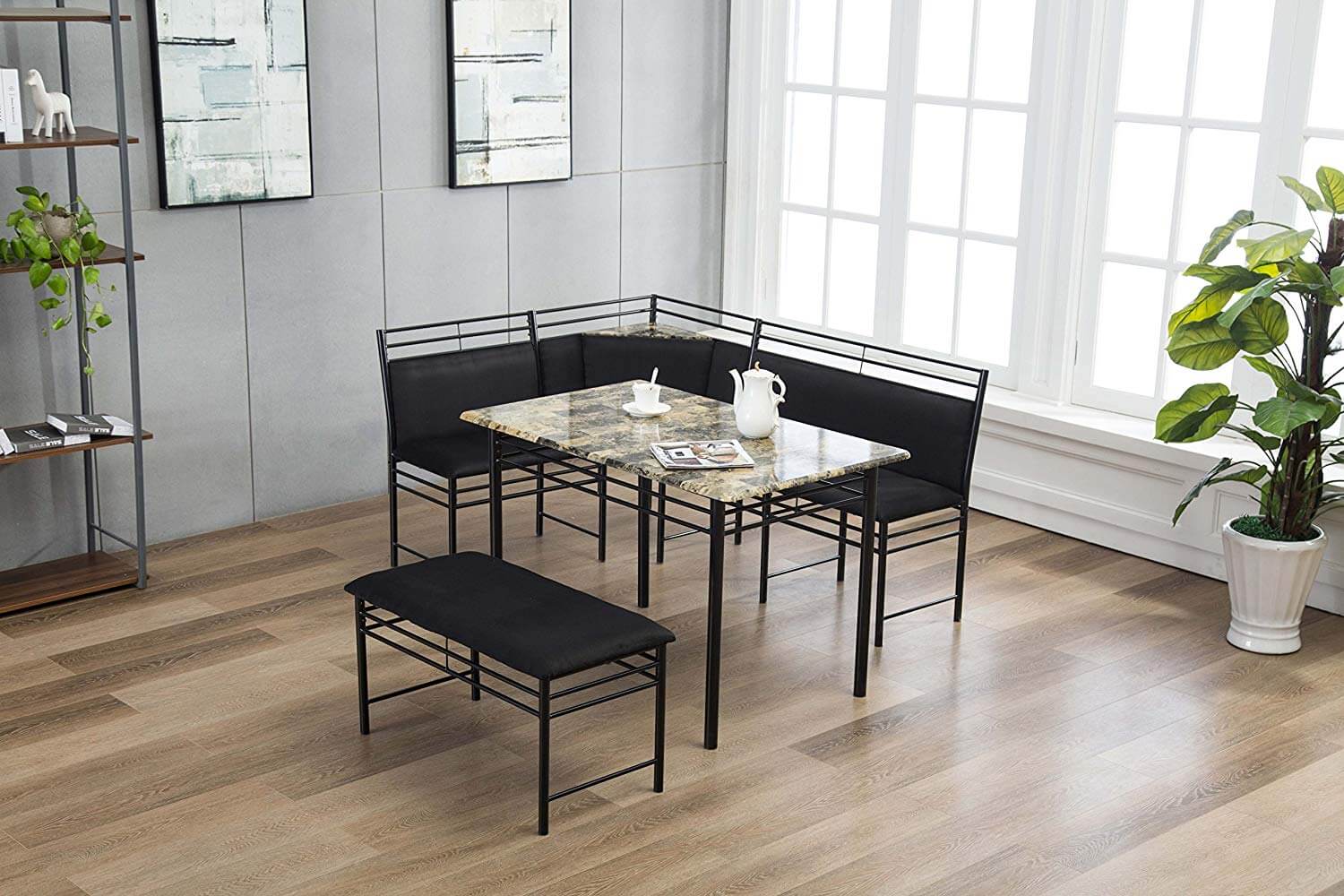 source: amazon.com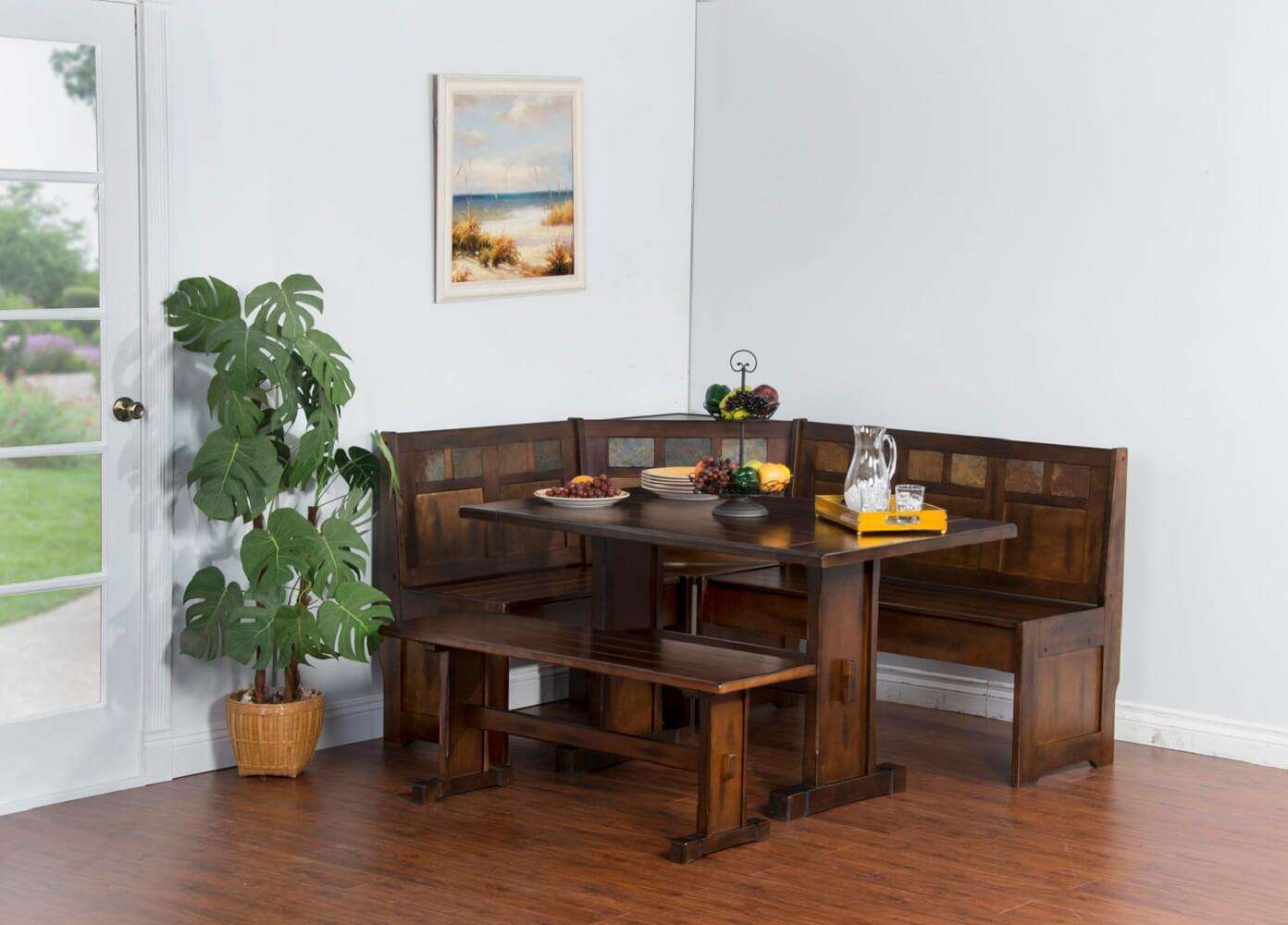 source: cubicles.com
Make your morning all cherish-able and cheerful by designing the nook with blue and white with splashes of red, pink and yellow or just go for white, yellow and green and make an energizing breakfast to give the perfect kick start to your day.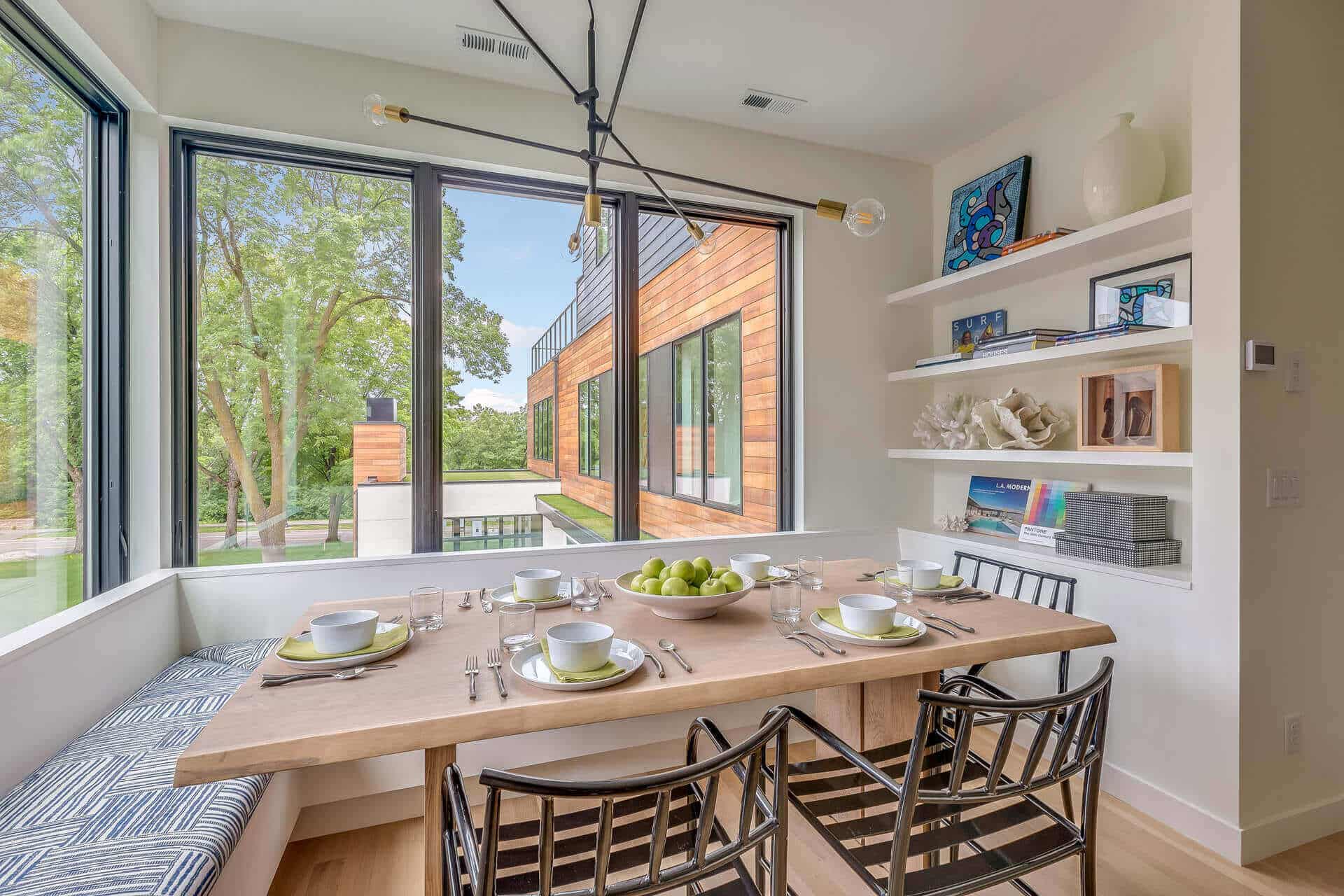 source: detailhomes.com
You may also like to know about  20+ Outdoor Dining Tables That Will Wow Your Dinner Guests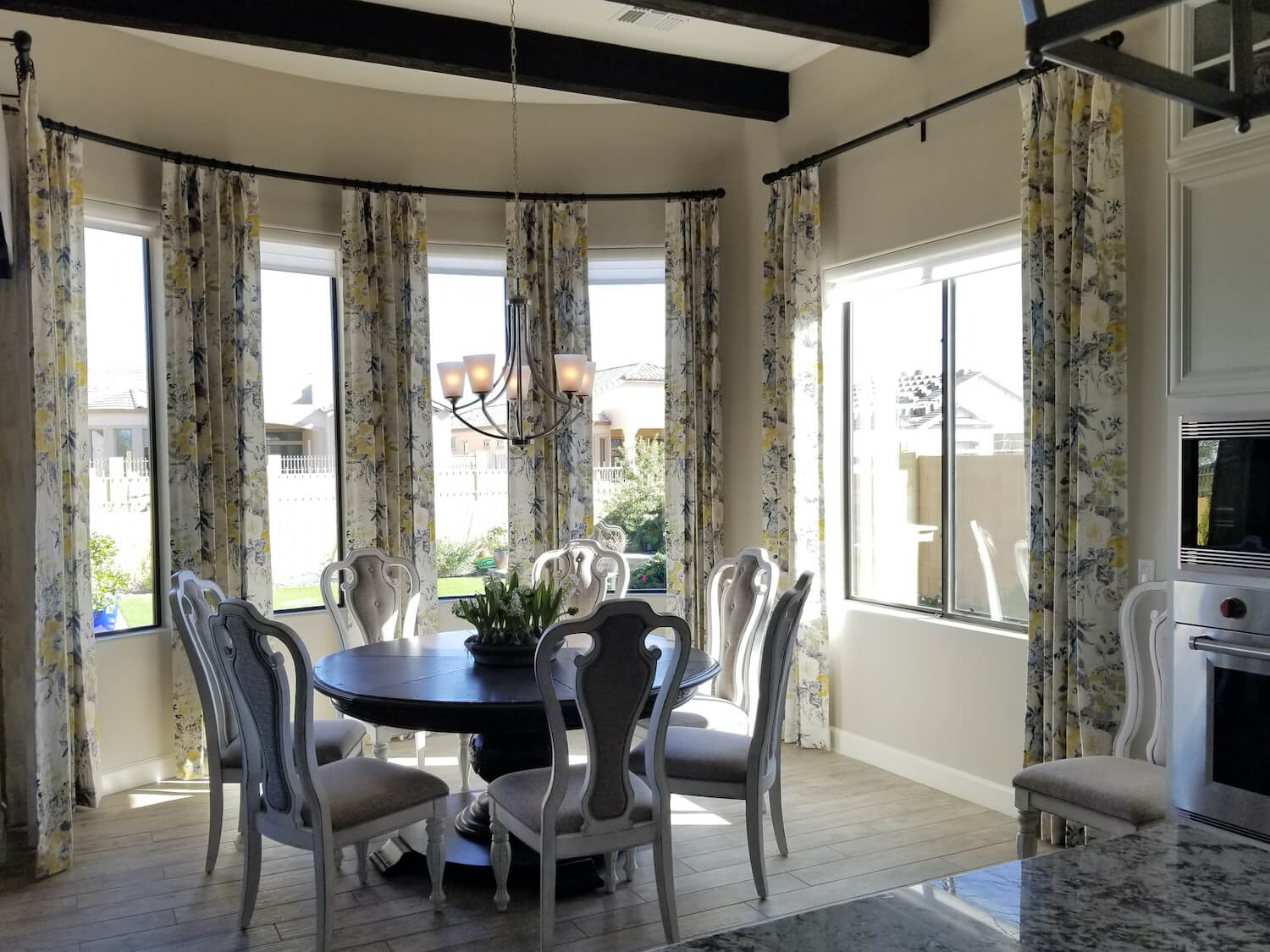 source: athenaswindows.com
Give a cottage look by providing circular and ample seating area and going classic to your breakfast nook by giving a golden and creamy glow to it with a huge circular center table and cushioned seating area aligned to a large bay window with an airy tulip table and enjoy your breakfast.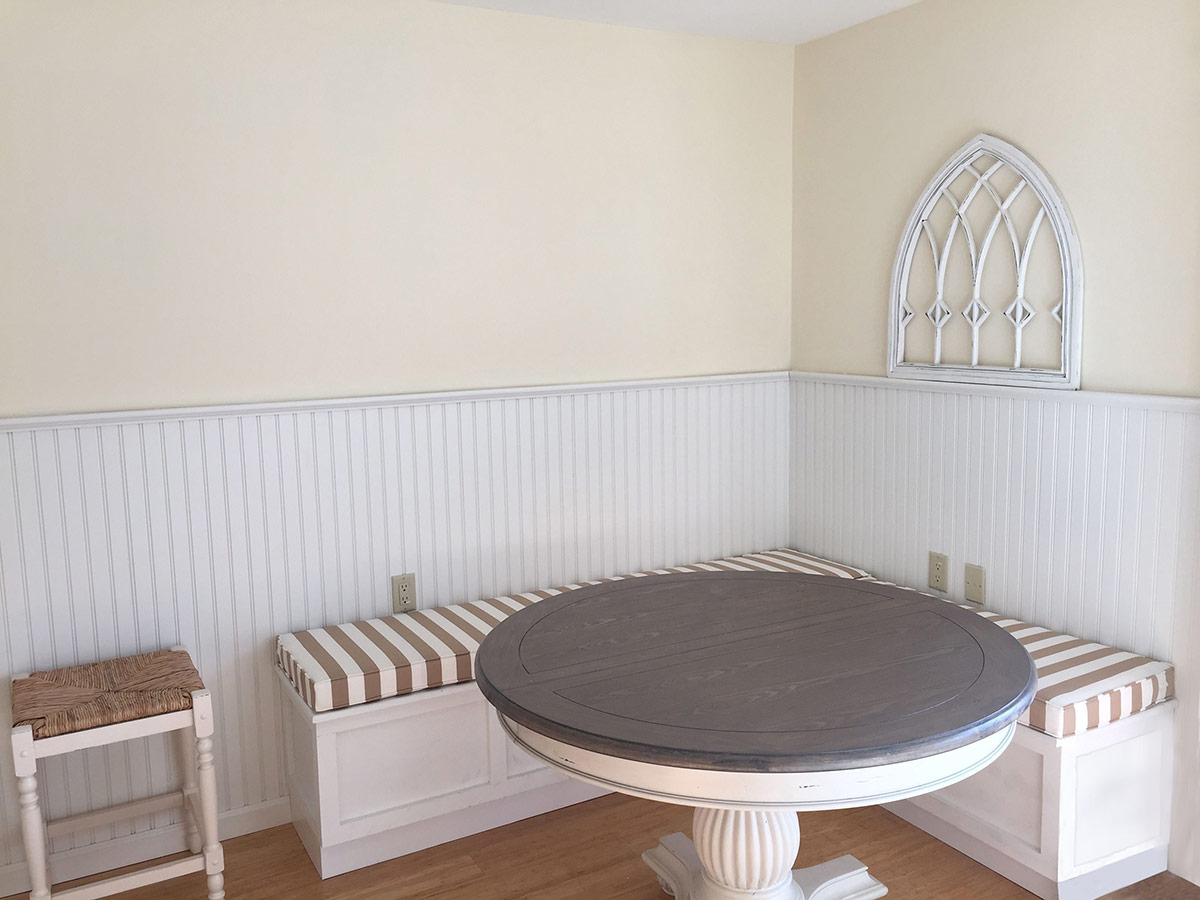 source: cushionsource.com