Cleaning the bathroom is an unpleasant task, but keeping the bathroom environment healthy is essential. Everyone wants to find the easiest ways to clean their bathroom. But the proper cleaning is only possible when you use the right cleaning products and techniques to clean your bathroom. 
Using an electric spin scrubber for bathroom cleaning saves not only your time but also provides perfect results. Keep reading my content to know the proper techniques to use the electric spin scrubber to clean the bathroom.
How to use electric spin scrubbers for cleaning the bathroom?
source: pinterest.com
Before learning how to use an electric spin scrubber, you need some necessary information about electric spin scrubber to make it perfect for use.
You will need a good quality, best electric spin scrubber, bathroom cleaner, all-purpose disinfect spray, and other safety products such as gloves, shoes, and products such as soft cloth or paper towel to dry the bathroom.
Assemble the electric spin scrubber
First of all, you will need to assemble the electric spin scrubber; when you open the electric spin scrubber packet, you will find an instructional booklet, main handle, extension handle, and scrubber head. Other products in the packet include the AC adapter for charging, and three brushes, flat brush, dome brush, and corner brush.
Attaching handles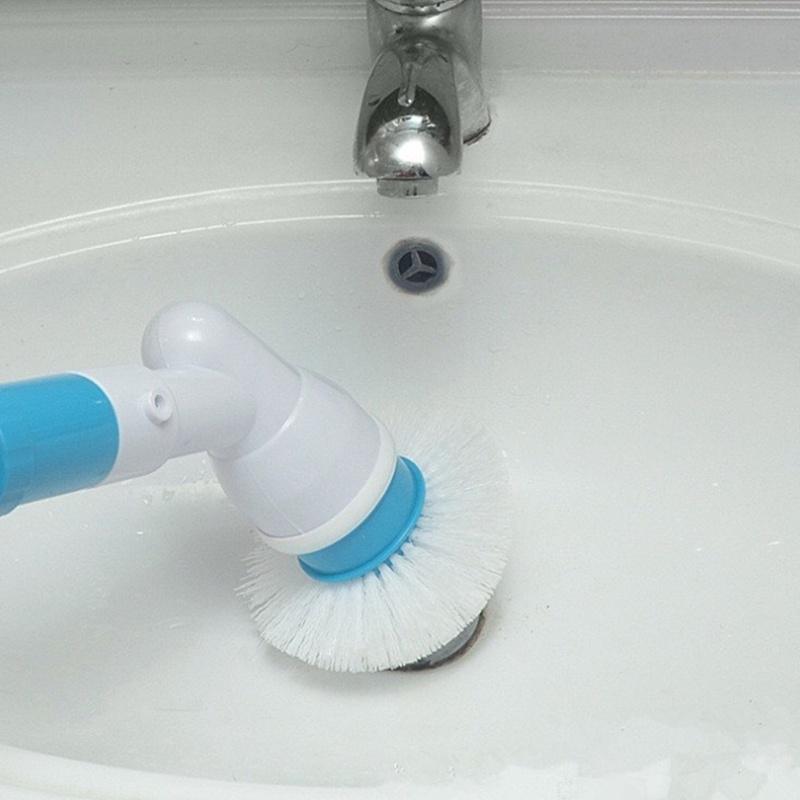 source: joomcdn.net
You will need to attach the scrubber handle with the main handle; you can connect them by attaching and clicking. If you need to use it for distance items, you can also add an extension handle between these two handles.
Select the brush
Next, you will need to select the brush to clean the corners, then choose a corner shape brush. For the larger flat surfaces, the flathead brush is used to clean. Dome brush is used for general cleaning purposes. So select the required brush according to your purpose of bathroom cleaning.
Attach the brushes
Attaching all the brushes with the head handle is the same; you need to attach them by pushing the brush back on the head handle attaching area; you will hear a click when it correctly attaches.
Cleaning process
source: gadgetreview.com
The cleaning process is more straightforward; once you have assembled your best electric spin scrubber, follow the simple steps below.
Step one
Your safety is first, so wear gloves and long shoes to protect your hands and feet. Working on a dry surface is not beneficial, so first, use warm water to wet the surface where cleaning is required.
Step two
After wetting the surfaces, pour the cleaning chemical such as vinegar or bathroom cleaning chemicals over the surface. Some people also use chemicals on the brush but applying over the surface is better than applying over the brush. Leave the surface for a couple of minutes, if applying vinegar, then leaves it for ten minutes, but if you have applied bathroom cleaner, 3 to 5 minutes are enough.
Step three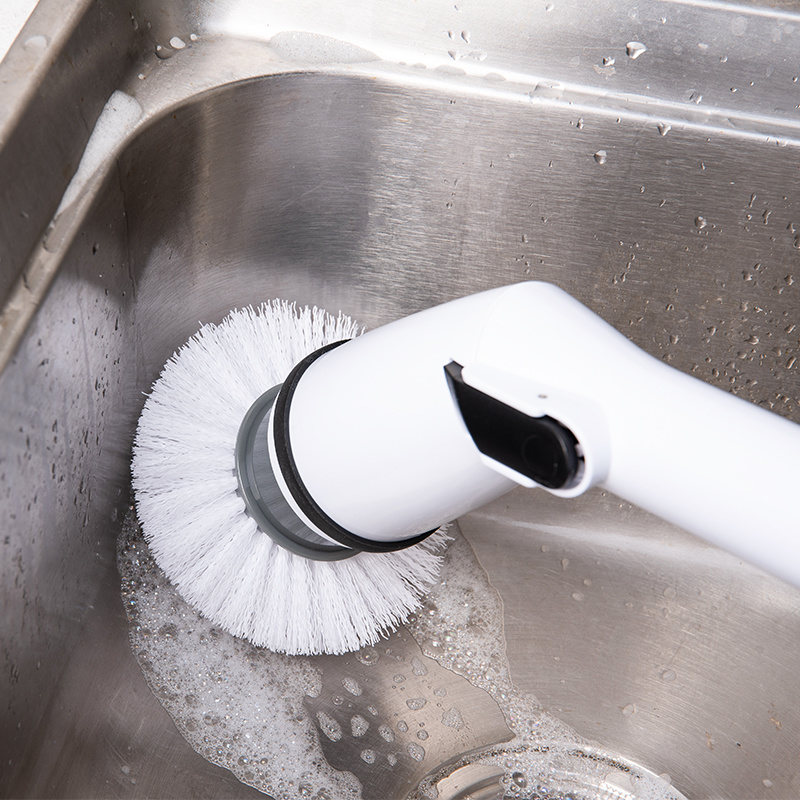 source: pinterest.com
Now gently push the switch button on the electric spin scrubber and move it over the surface. When moving, makes sure it is just touching the surface. Please do not push it hard over the surface. The electric spin scrubber has an excellent ability to apply force, so you need to move and nothing else. 
Step four
After that, throw warm water over the surface and check if stains remain. You can follow the process one more time, but you do not need to repeat it most of the time. After cleaning, take a paper towel or soft cloth and dry the surface.
Charging instructions for electric spin scrubber
It is essential to check the charging before setting out for your work, an electric spin scrubber needs to charge for 20 hours for the first time, and later it needs 12 to 14 hours for a full charge. You can quickly work continuously for one to 2 hours with a single charge.
Conclusion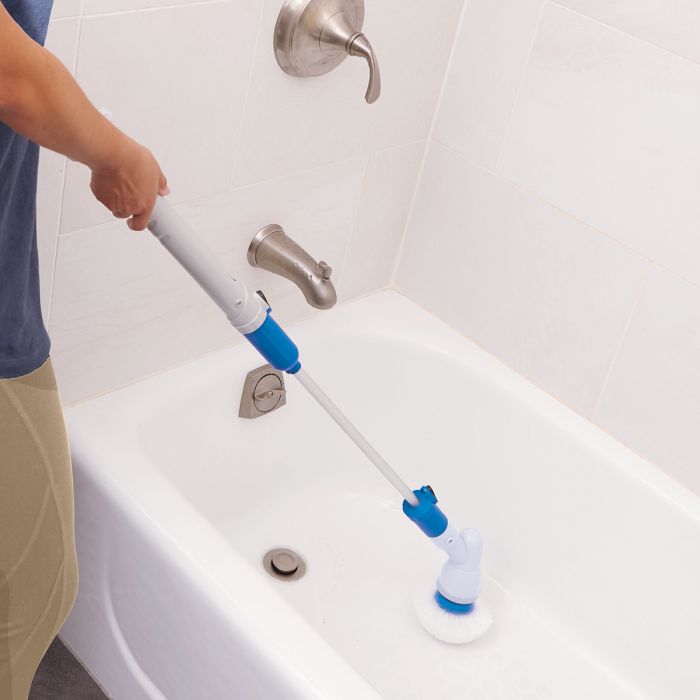 source: jmldirect.com
The bathroom could be more accessible if you do that with an electric spin scrubber. The modern electric spin scrubber is easy to use and very simple to assemble. You can remove any stains from your bathroom surfaces with an electric spin scrubber. Electric spin scrubbers come with multiple brush choices to ensure flexibility and use at any surface in the bathroom for perfect cleaning.