The bathroom is a comfortable haven that provides body cleansing and relaxation. It's also a place of privacy where one can just immerse in a soothing bath after a long day's work. But to make the bathroom a really functional and relaxing space, it must have basic fixtures such as showers, sinks, and tubs. 
Aside from bathroom fixtures, using glass shower doors can greatly improve its overall architectural beauty in so many ways. Below are some reasons why using a glass shower door in the bathroom is a good idea:
Attractive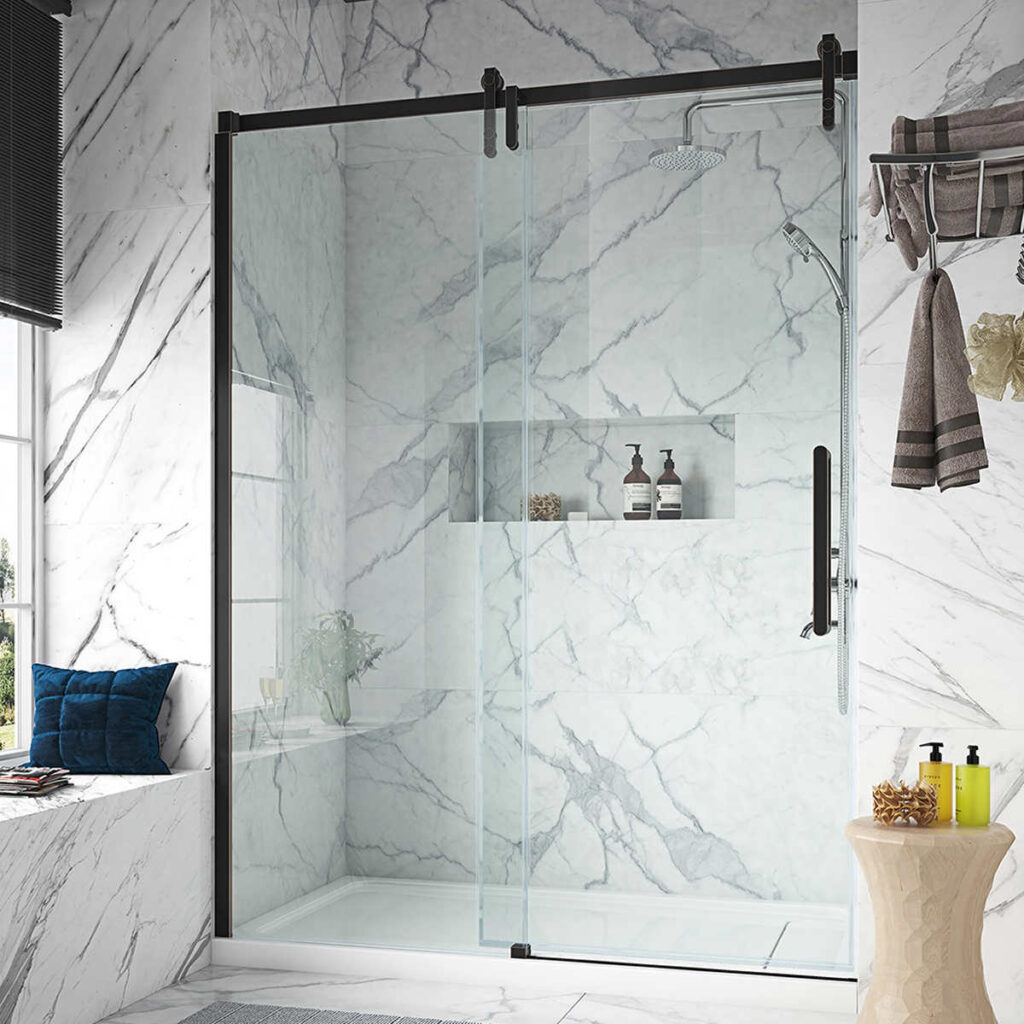 source: costco.com
So, are you aiming for a classic style or a modern design bathroom? Glass shower doors make it easy for you to create a bathroom space with immense beauty and versatility. Make your bathroom design vision a reality by installing glass shower doors. You can also choose from various styles such as:
Clear Glass Shower Doors 
If you have decorative tiles, a clear glass shower door is highly recommended. Because the glass is clear, anyone in the bathroom can see through to the wall. They can make a smaller bathroom look more spacious. 
Frosted And Opaque Show Doors
For a large bathroom, you can it make cozier by choosing a frosted or opaque shower door. It will make the room more inviting and appear smaller. Choose from shades of greens and blues with light to dark tints.
Tinted Glass Shower Doors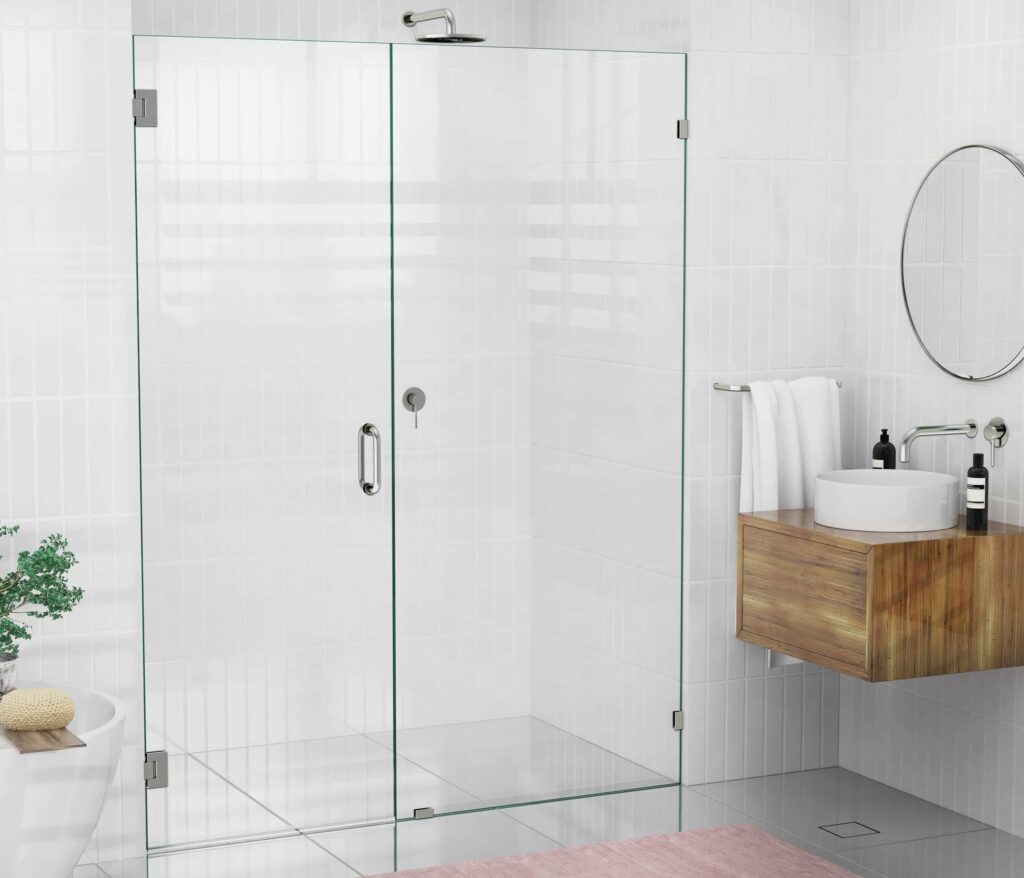 source: wayfair.com
Make your bathroom look unique and contemporary with a tinted glass shower door. This will offer you an extra layer of privacy, especially if the bathroom is meant to be shared with guests and family.
Versatile 
With the extensive glass door options available, you'll find something that can meet your desired design and budget. You always have a solution to any bathroom design challenge because glass shower doors come in different layouts, glass thicknesses, and adjustable sizes. 
Glass shower doors are aesthetically appealing with a vast array of designs such as the following:
Frameless
A thick glass plate is used to create frameless glass doors, hung into glass panels or frameless glass frames. For this one, you will usually see a large beam above the glass doors that supports the top pivots.
Semi-Frameless 
Semi-frameless enclosures are lighter on the pocket than frameless shower doors. They have less glass thickness with minimal metal framing to maintain the shower's structural integrity. A semi-frameless door has a more upscale and modern look compared to a framed glass shower door. Semi-frameless doors make a great compromise between framed and frameless glass doors.
Dual Bypass Doors
Dual bypass shower doors are also called sliding shower doors with two tempered glass panels, set in two aluminum tracks (top and bottom).
Framed Shower Doors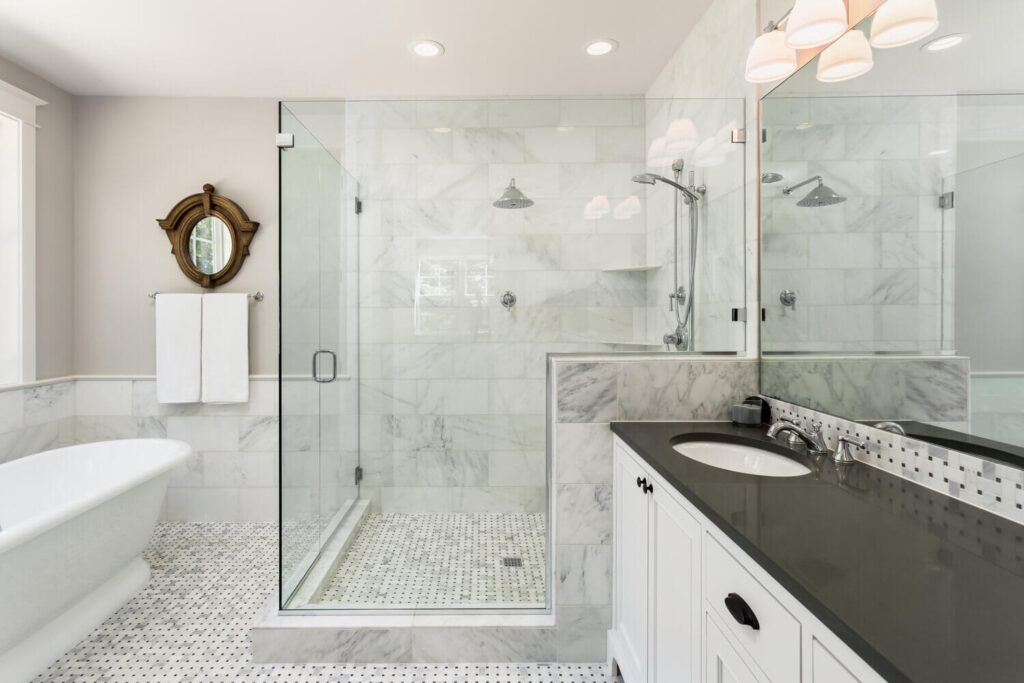 source: aaakartat.com
Framed shower enclosures are made up of glass surrounded by metal framing. This glass door design is perfect for budget-conscious homeowners who want to replace their shower curtains with glass.
Other Designs
Single sliding glass doors and pivot or hinged options are also available.
Save Space
You can save bathroom space in plenty of ways, and you can start by installing a pivot door. It has a one-side hinge, similar to how you open an ordinary door when you enter a room. However, this type of enclosure can consume valuable floor space. With bypass shower doors, you can save bathroom space since it eliminates door-swing space.
Make Your Bathroom More Functional 
Install frosted glass shower doors to increase your privacy while using the shower. If you have a large family, members need to use the bathroom quite often. When work and school schedules are too tight, family members can simultaneously use the bathroom while still maintaining some degree of privacy through a frosted glass shower enclosure. One can take a shower privately in the enclosure, while another can brush their teeth on the sink.
Easy To Clean 
source: thespruce.com
Most glass doors can be cleaned easily. You can simply wipe them down and go. Regularly wipe down and clean your shower door's glass surfaces to remove hard water and prevent it from drying and becoming stubborn stains. Drying shower doors after each use is highly advised. Use a squeegee or a lint-free towel to remove water streaks or residue.
Cost-Effective 
Glass shower doors have different styles and glass thickness sizes that can fit your budget. Also, you get to save more money in cleaning and maintenance in the long run. 
Conclusion 
There are many reasons to use glass shower doors in your bathroom. Choosing the right design can make your dream bathroom ambiance come true. Aside from its aesthetic appeal, a glass shower door saves you a great amount of floor space and maintenance woes.