After having a long hectic day at work, a nice little corner of your house will be the perfect solution for that day. Often, that little corner for the majority of people is their bathroom or washroom. But it doesn't mean that an old fashioned, unhygienic bathroom will attract you in anyways. So people do prefer having a fascinating bathroom where they can spend their 'me time' in there. A glass shower bathroom is one such dream of many people still now who are fascinated by any kind of glass showers. So if you are ready to upgrade your previous washroom with a modernized glass shower then The Architecture Designs project has come up with some bathroom interior décor ideas including glass showers ideas as well.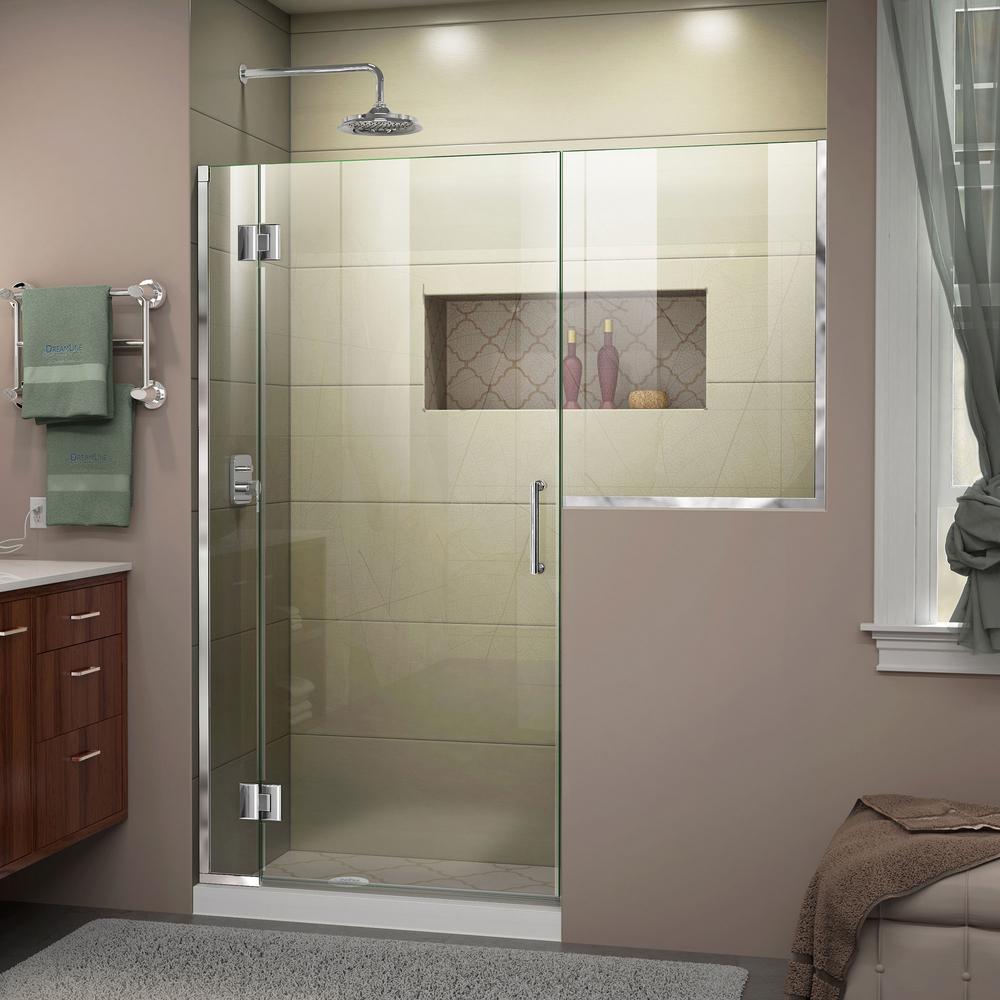 source: homedepot.com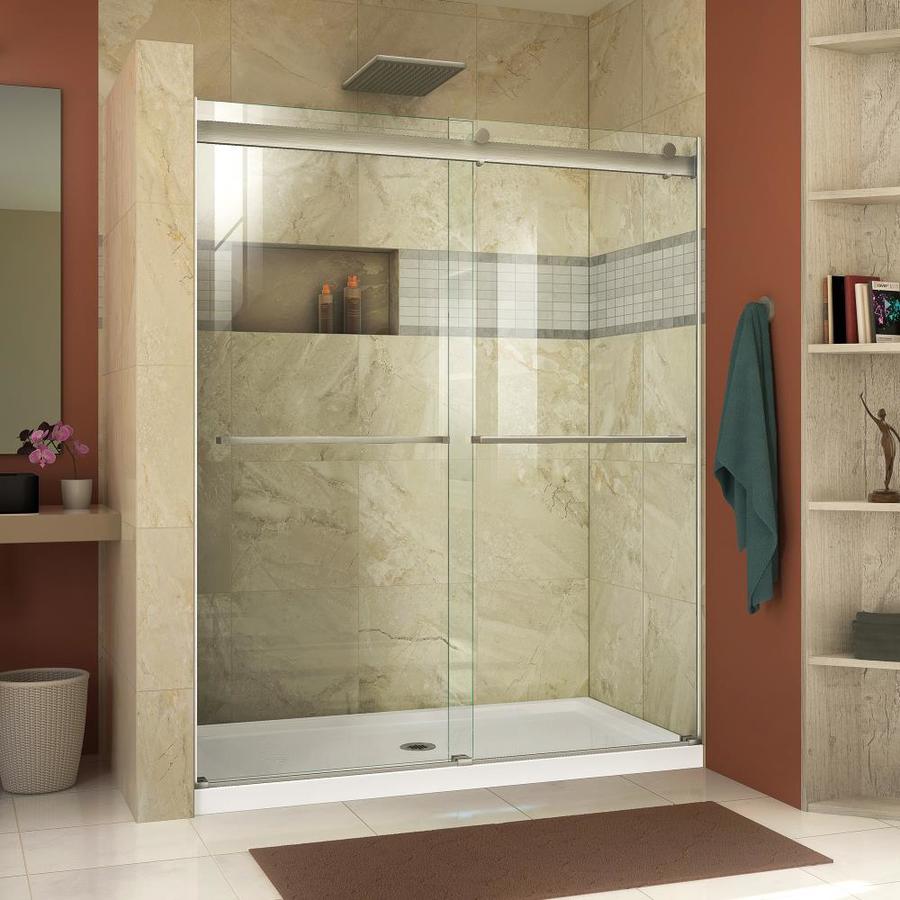 source: mobileimages.lowes.com
The first idea of a glass shower door design is a matte soft look glass shower. This bathroom is a combination of every essential thing you would require or want during the shower. A glass shower room is present which is the attraction of this entire idea. As per your liking keep a pair of the liquid diffuser so that you always feel a nice ambiance in your shower. Lavender diffuser is the most preferred one. You can try out different shades of any color you want for your bathroom's interior. The white and light lavender colored bathroom will complement the glass door shower.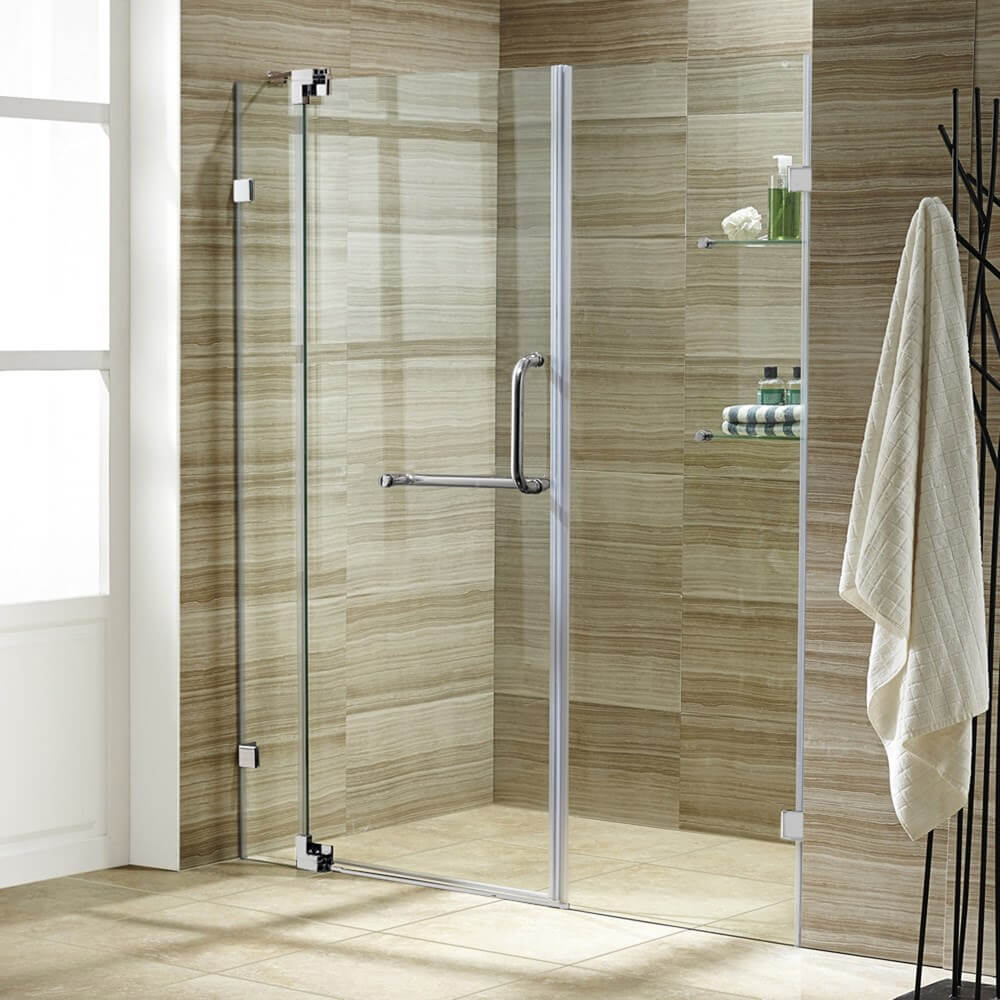 source: modernbathroom.com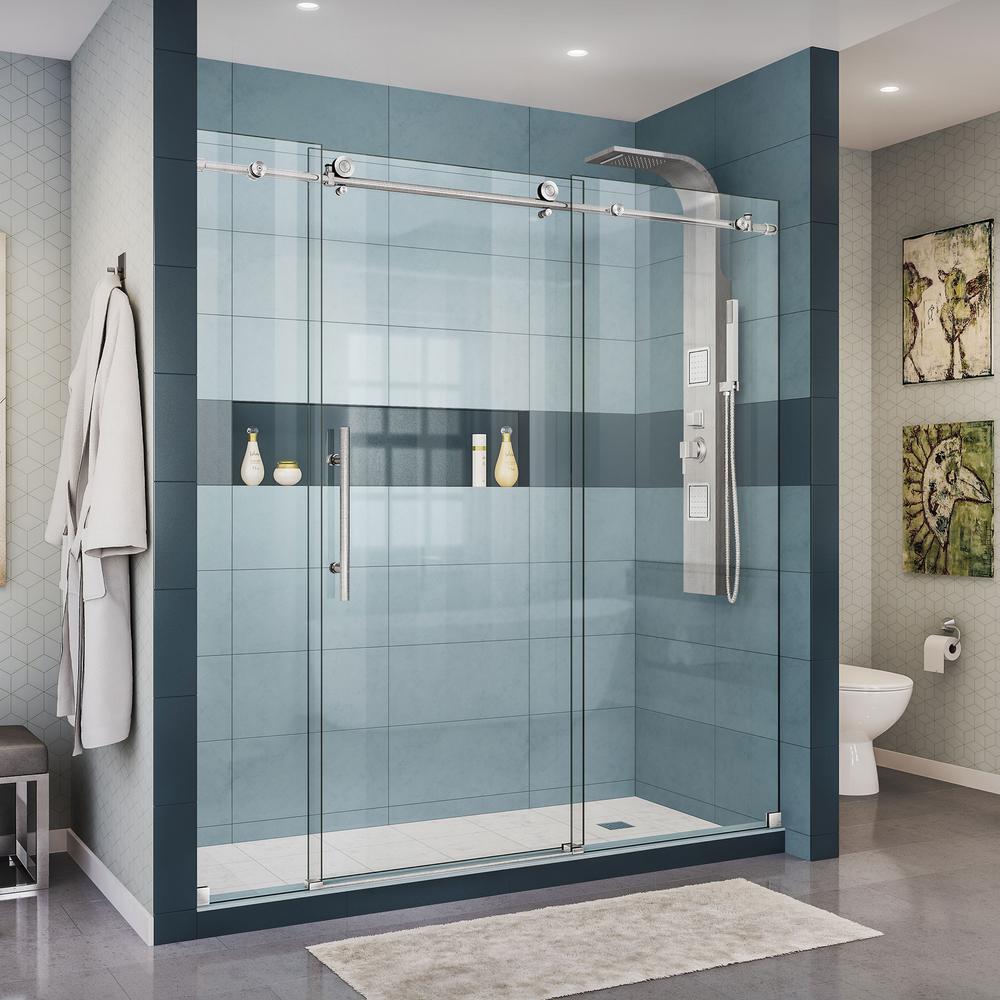 source: monseyglass.com
The next bathroom door design idea is the bathroom with textured and abstract tiles built-in all over the shower. A small shelf has been carved out from the wall only to help you keep the very essential things like shampoo, conditioner, and face washes. Just outside the glass shower, there are certain wall shelves where you can keep some things you like to have while you are in the bathroom. Like some books, or diffuser to lighten your mood, some showpieces which can motivate you in one or another way. Just when you come out of the glass shower, there is a towel ring just beside the door so that you can dry yourself up just after the shower.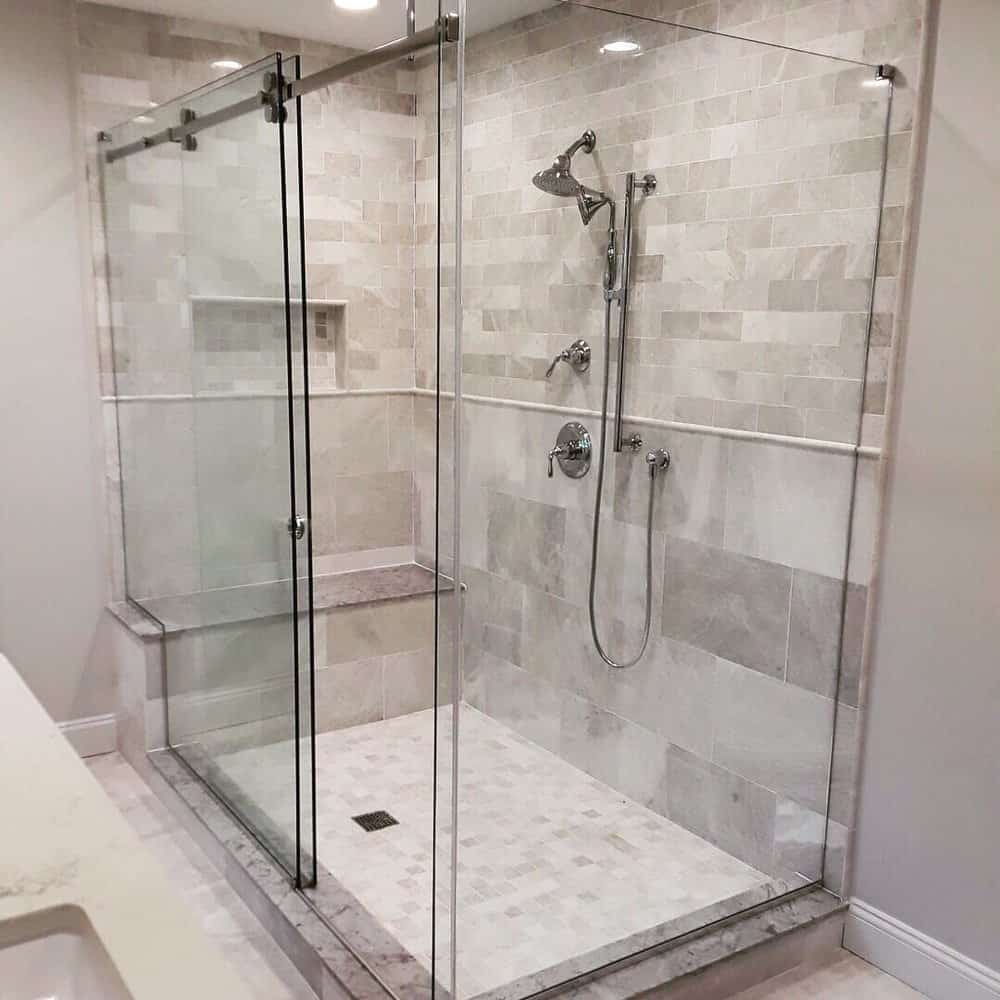 source: usglassshowerdoor.com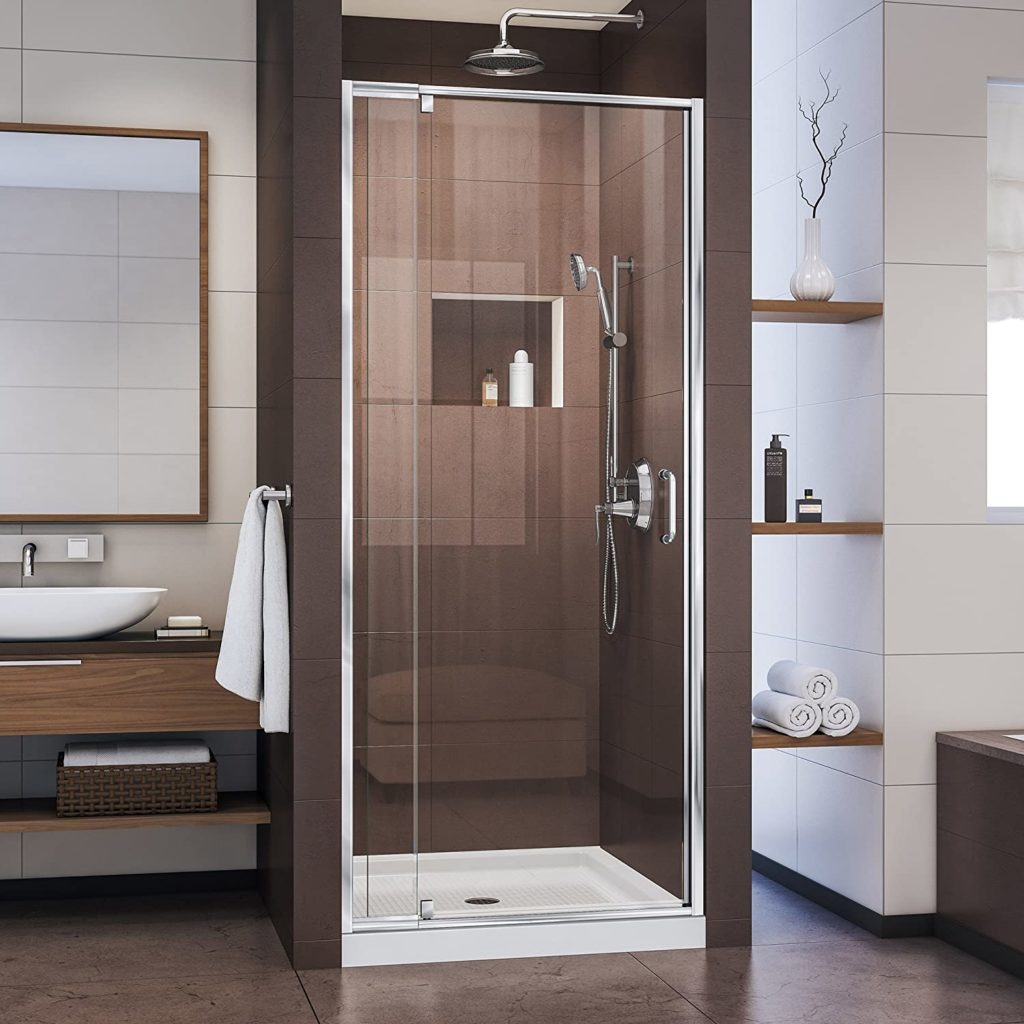 source: amazon.com
Among some of the new color shower, grey-blue is the current obsession and you can infuse any other complimentary colors with it. You can create some shades of grey-blue inside the glass shower to lighten up the room. Ask your interior designer to upgrade the bathroom with the most modernized shower equipment. Just beside the shower, there is a modernized commode. If you are an artist or if you are an art lover then you can put some small portrait over the walls to lift the whole bathroom.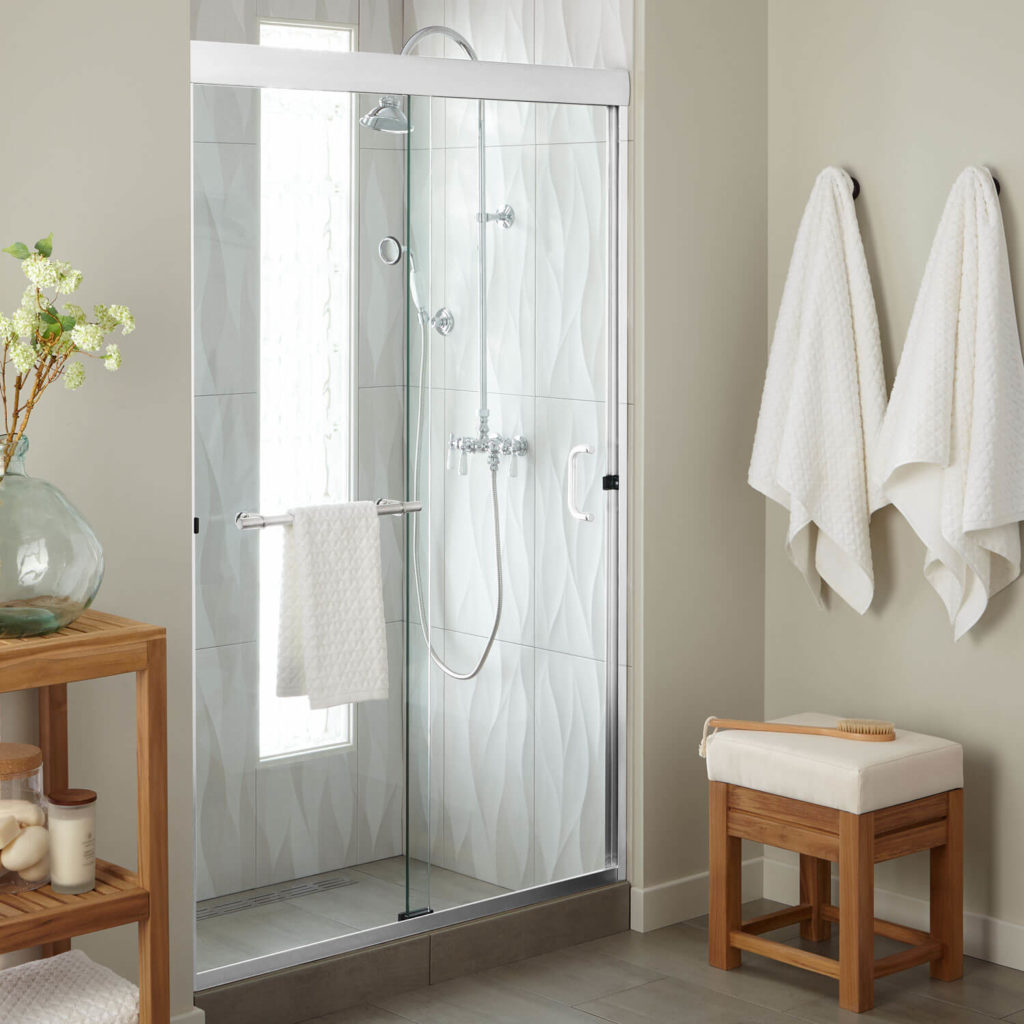 source: signaturehardware.com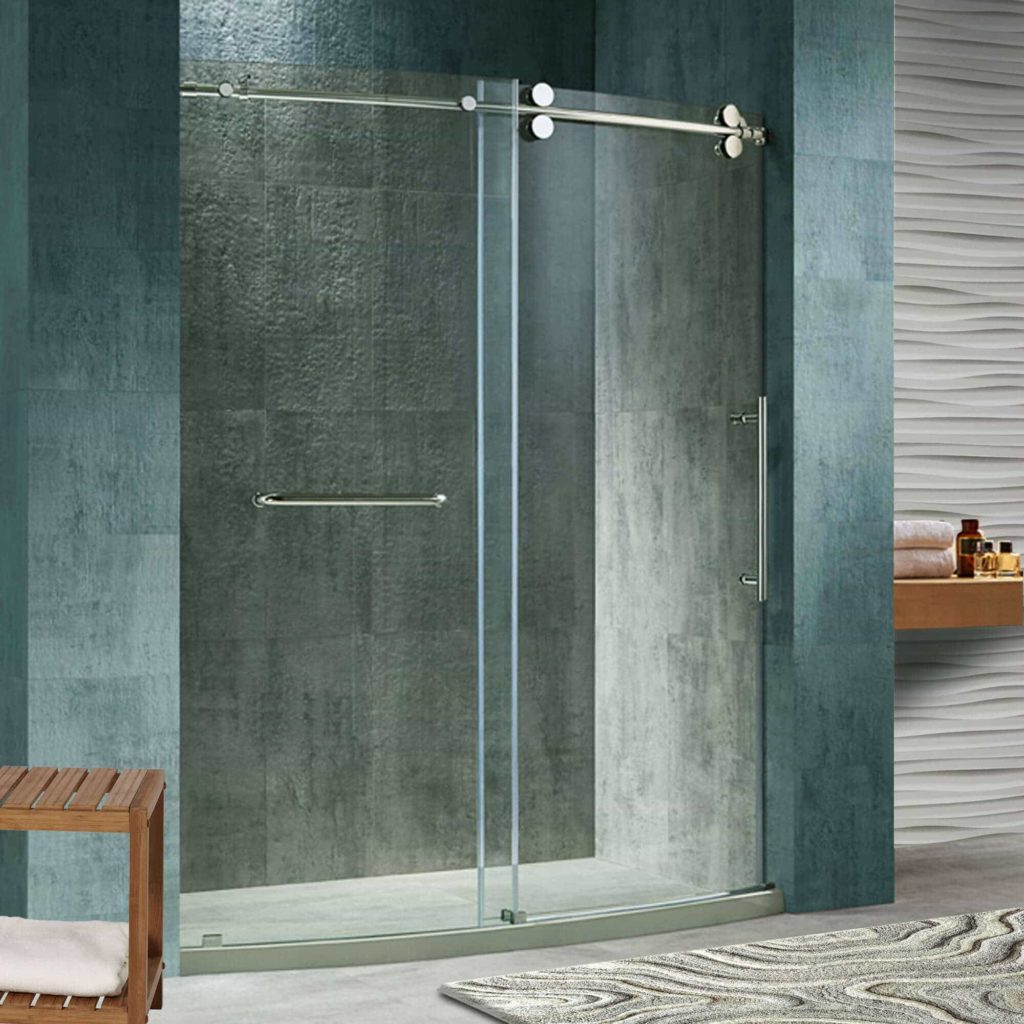 source: intlmarbleindustries.com
One of the most fascinating bathroom shower door décors is this one where you can find some pastel abstract tiles which makes the whole décor much more interesting and likable. There are some genres of people who love to spent some time alone at the shower, so there is a sitting slab made out of that same tiles. You can sit there, ponder about some experiences which you had on that day and plan for the next day because it is always said that you can have the nicest and brilliant ideas in your shower only. equipt the bathroom with all the modernized showers you can include in your shower.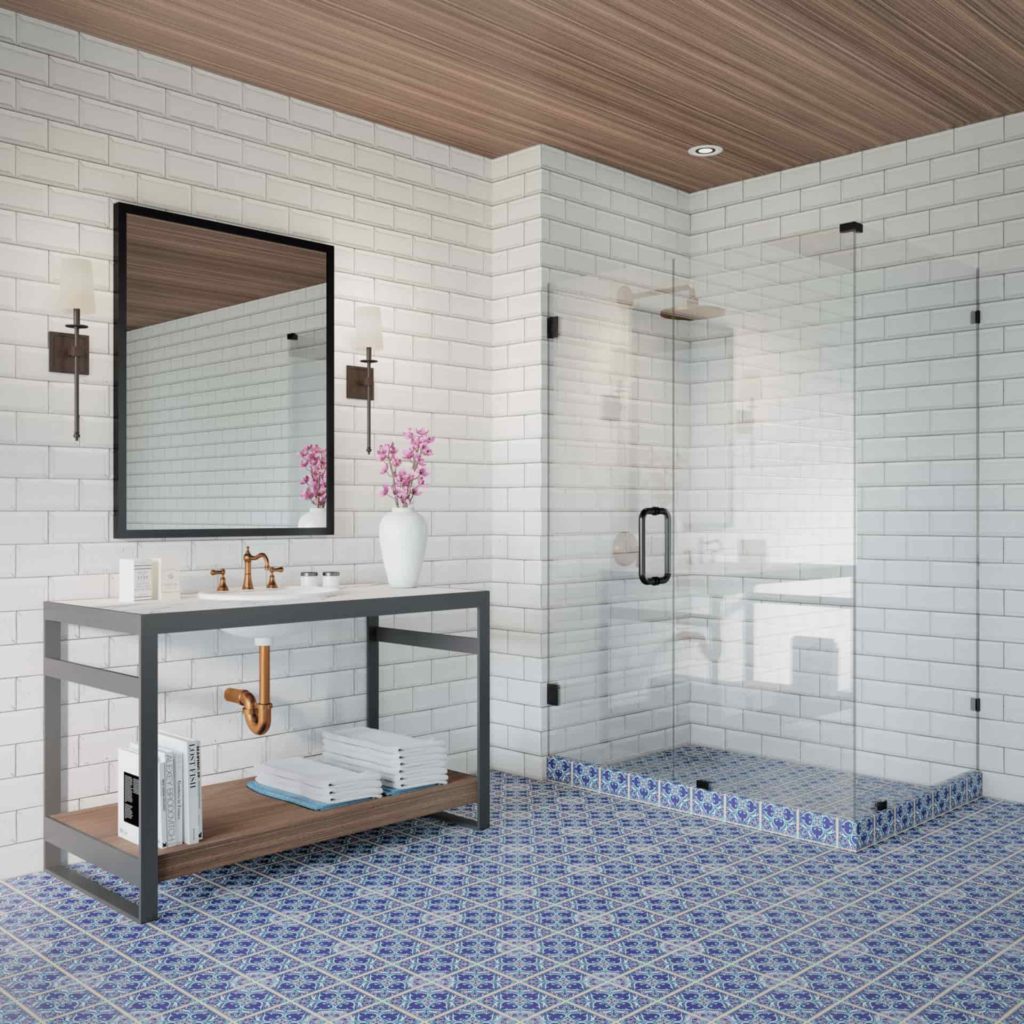 source: glassshowerdirect.com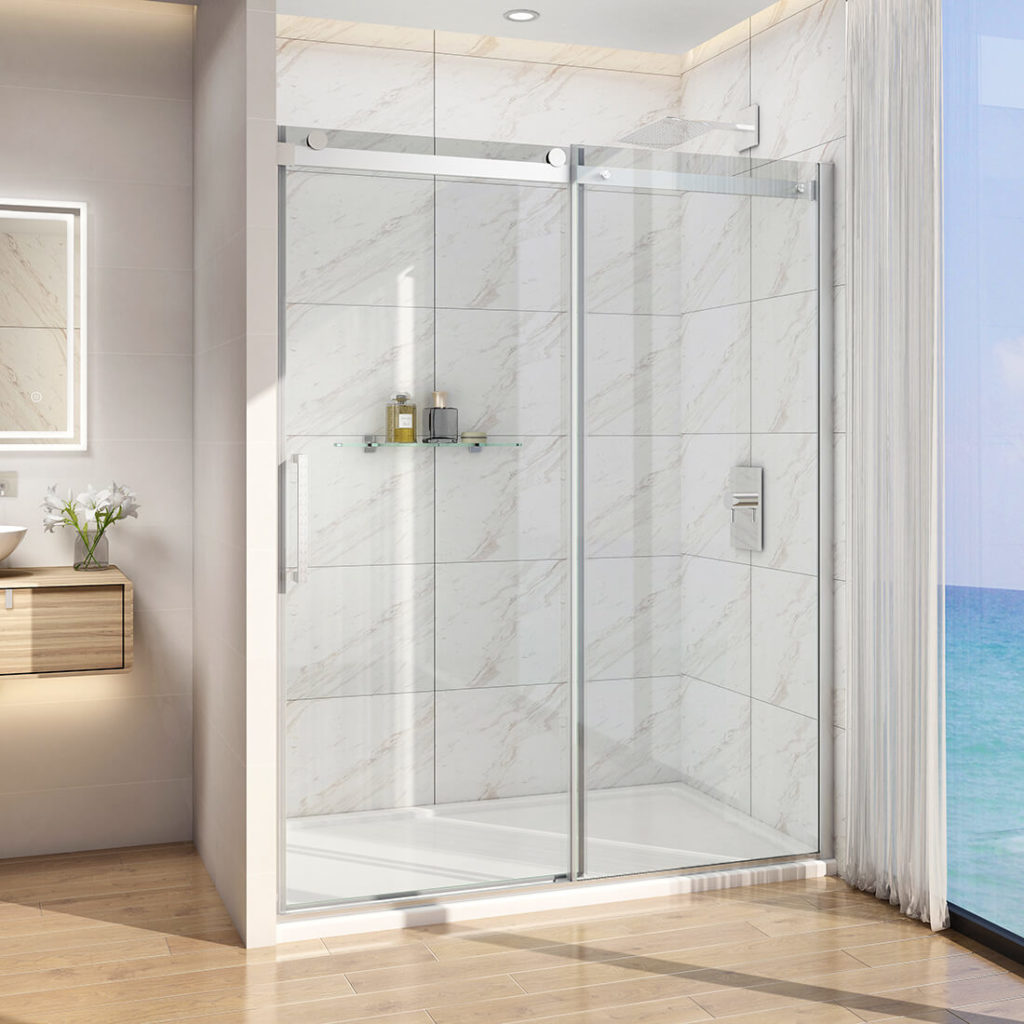 source: datacaciques.com
The next idea is the most classic one because the classic combination of brown and white is here. The whole glass shower is brown infused with some whites in the corners. Outside the glass shower, the whole bathroom is white and only the rack shelves are brown which proves to be the perfect combination for any bathroom interior. The wall tiles have wooden planks while the flooring has marble tiles in brown color only so that it can match up with the entire décor. A medium-sized wall mirror and just beneath it is a washbasin in white color only which matches up with the whole theme again.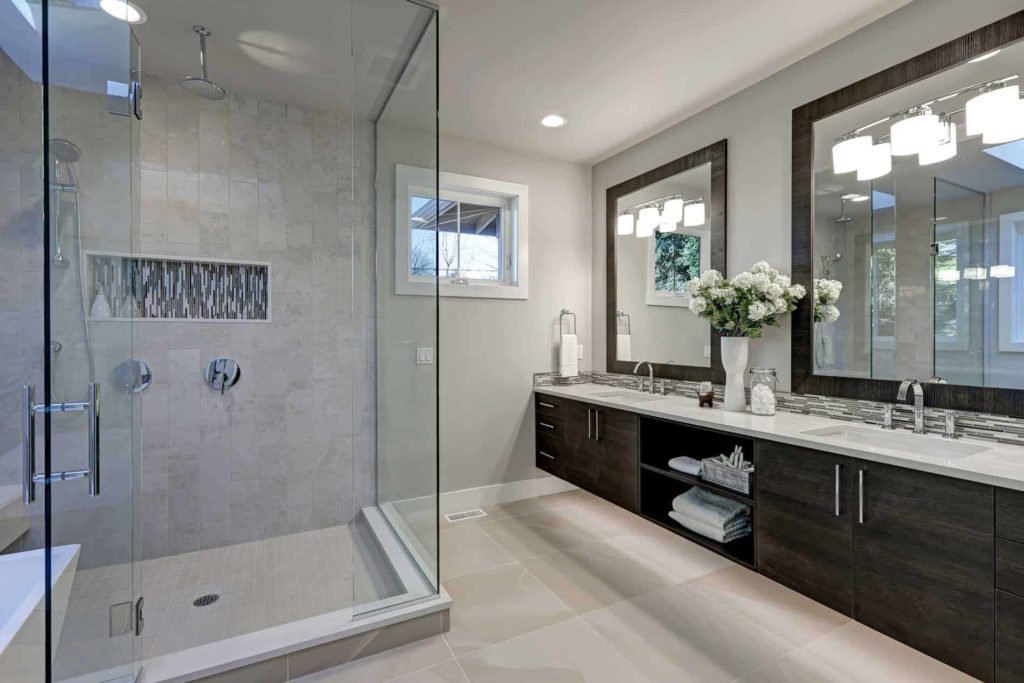 source: jonespg.com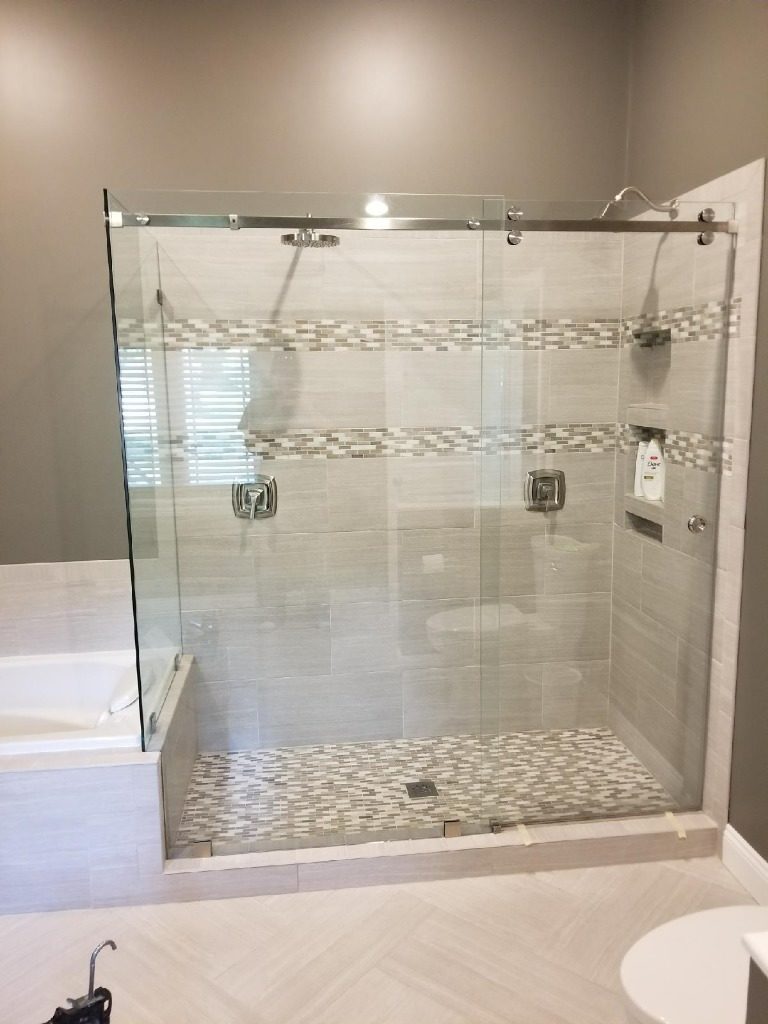 source: glglass.net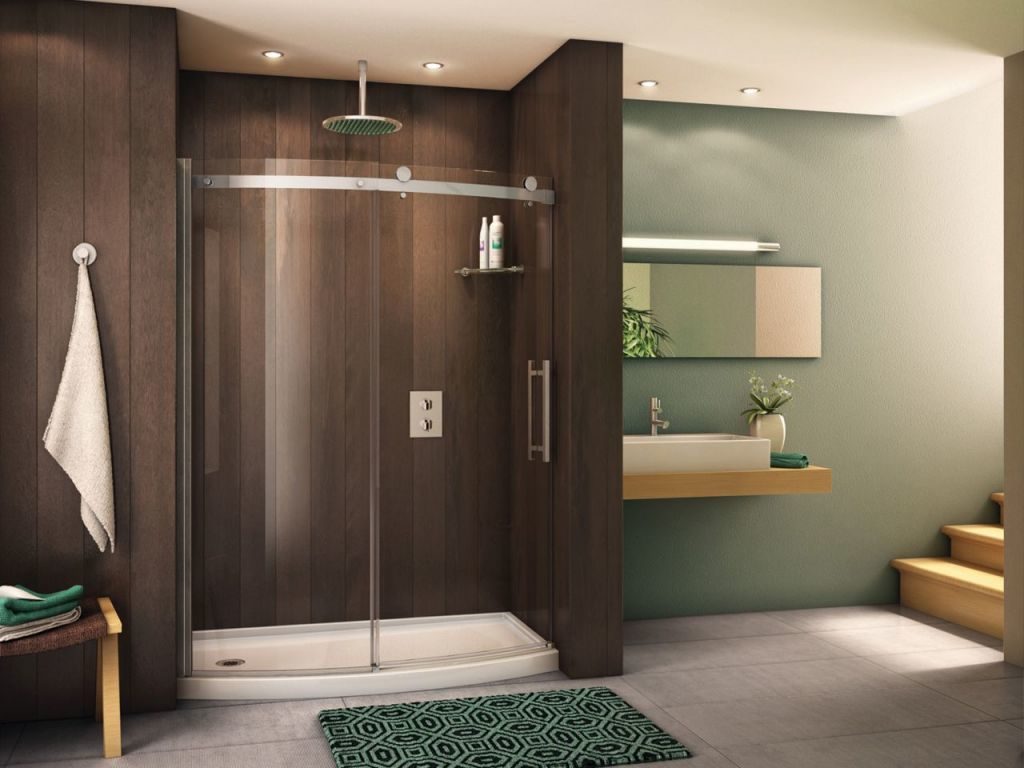 source: euroview.com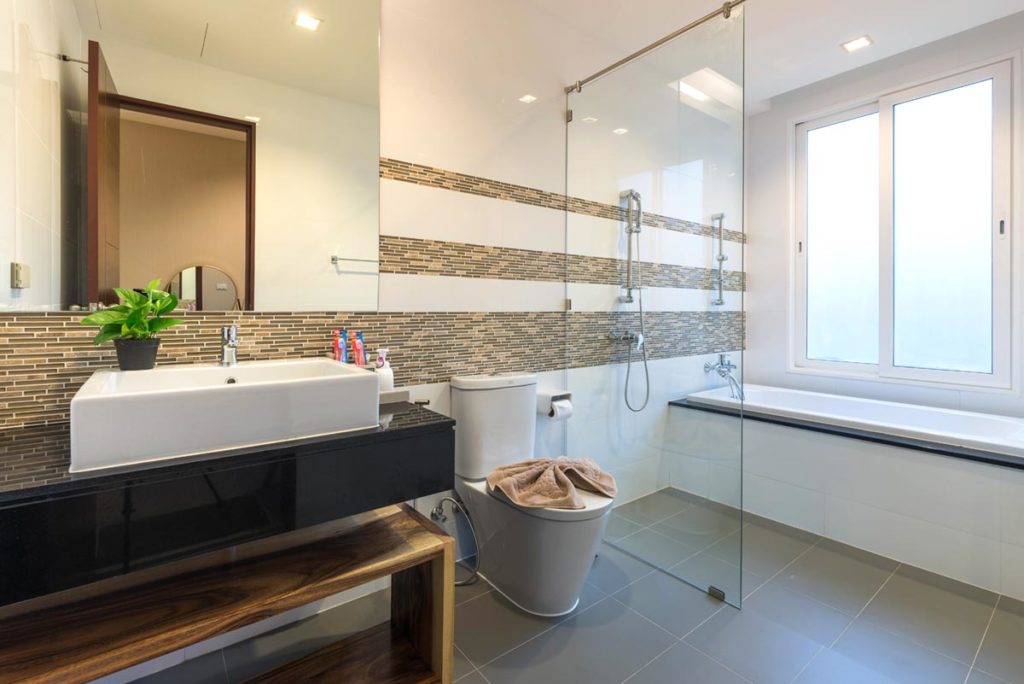 source: euroview.com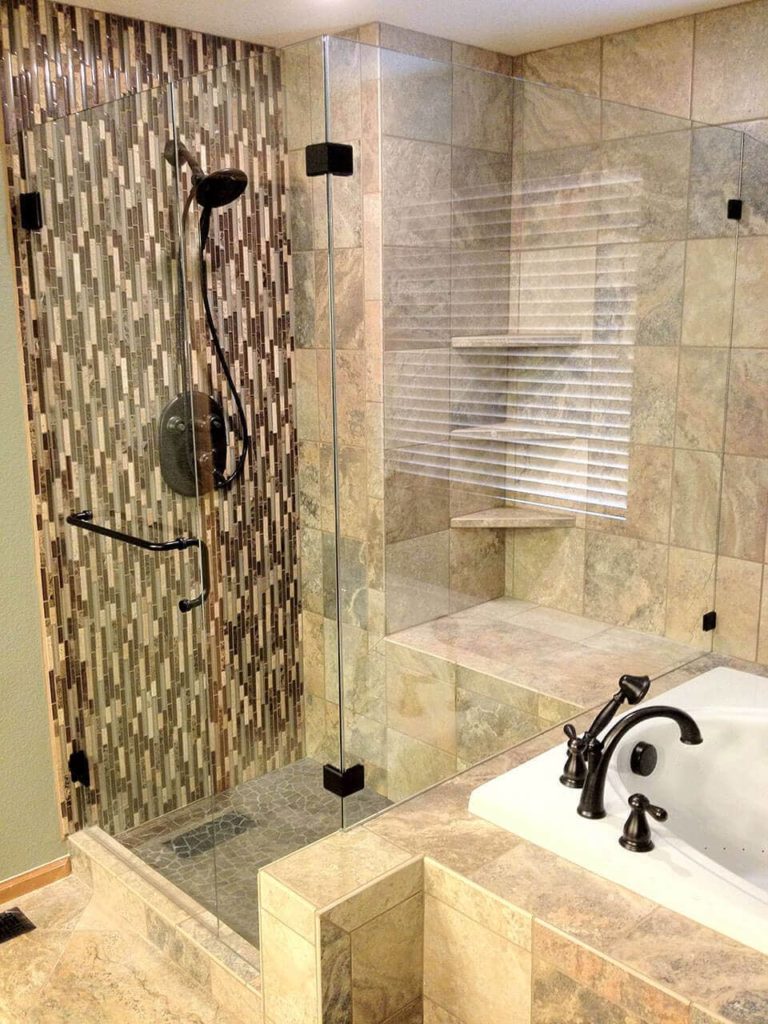 source: cityglasscompany.net