The kitchen is the most essential place in any household. So, we should take it seriously to make our Kitchen look decent and modular. And we all know, the use of cabinets adds to the beauty of our kitchen. There are different patterns of kitchen cabinets available in the market these days from different manufacturers. Some patterns of cabinets which can be used for making our kitchens look beautiful are discussed below:-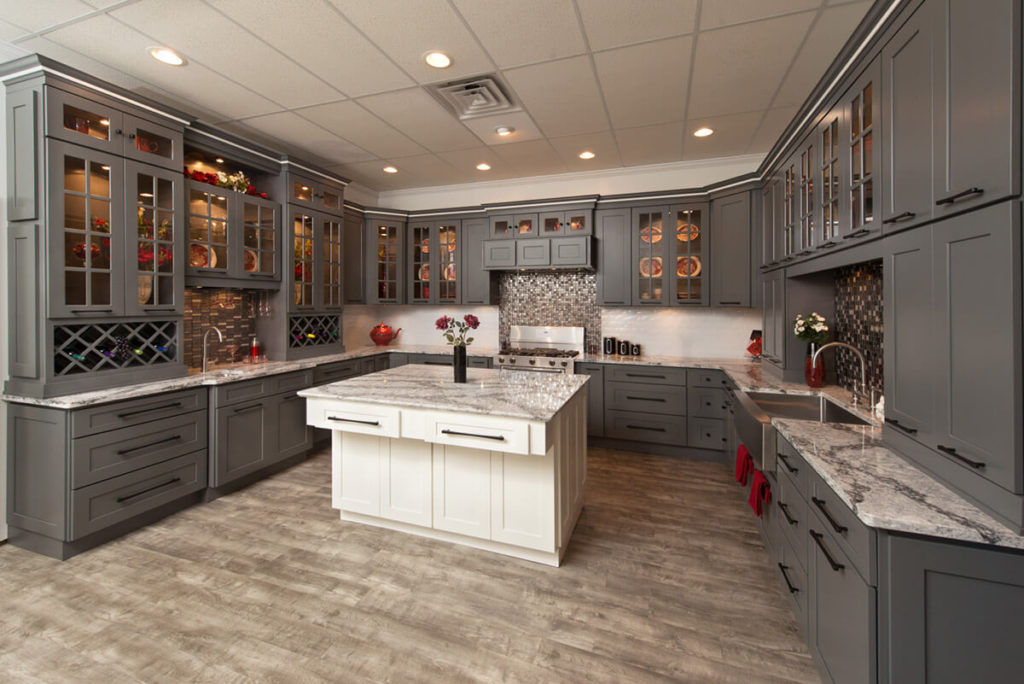 source: amazonaws.com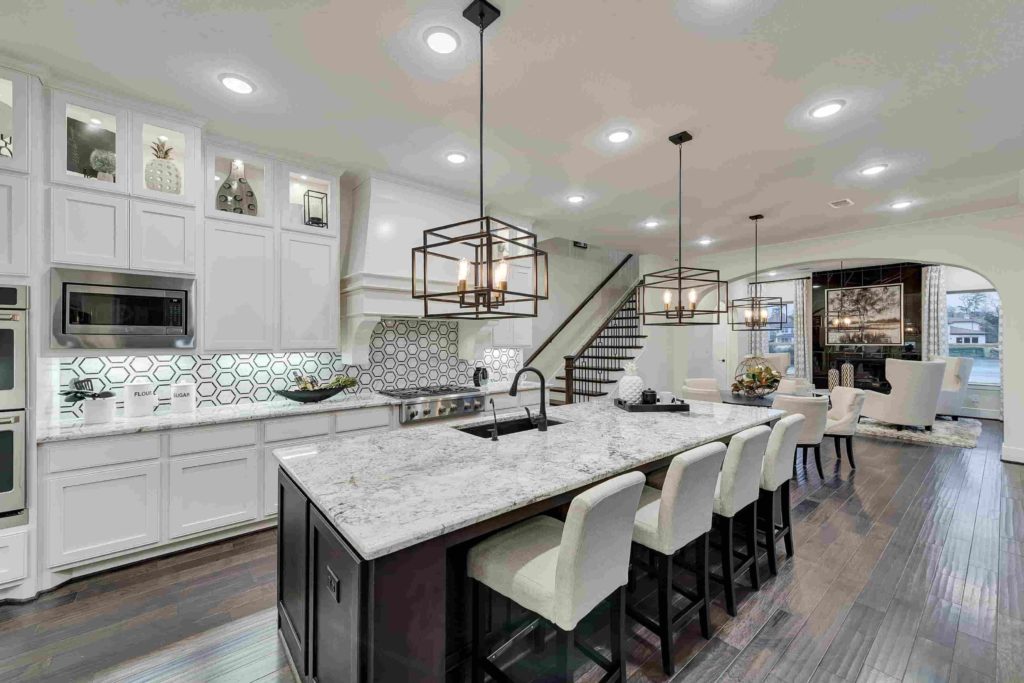 source: taylormorrison.com
The Cabinets can be installed above the Gas Stove in the wall with as many compartments in it as required. In the Cabinet itself, we can make a compartment for keeping microwave ovens or for juicers and we can leave some space for a chimney in between the cabinets. In Western countries, most of the Kitchens are spacious and the slab is constructed all around the kitchen and above which the cabinet is fixed on the wall which makes it look very beautiful. It can be wooden or of some fiber materials as well. Though the wooden cabinet looks more attractive as compared to the fiber one.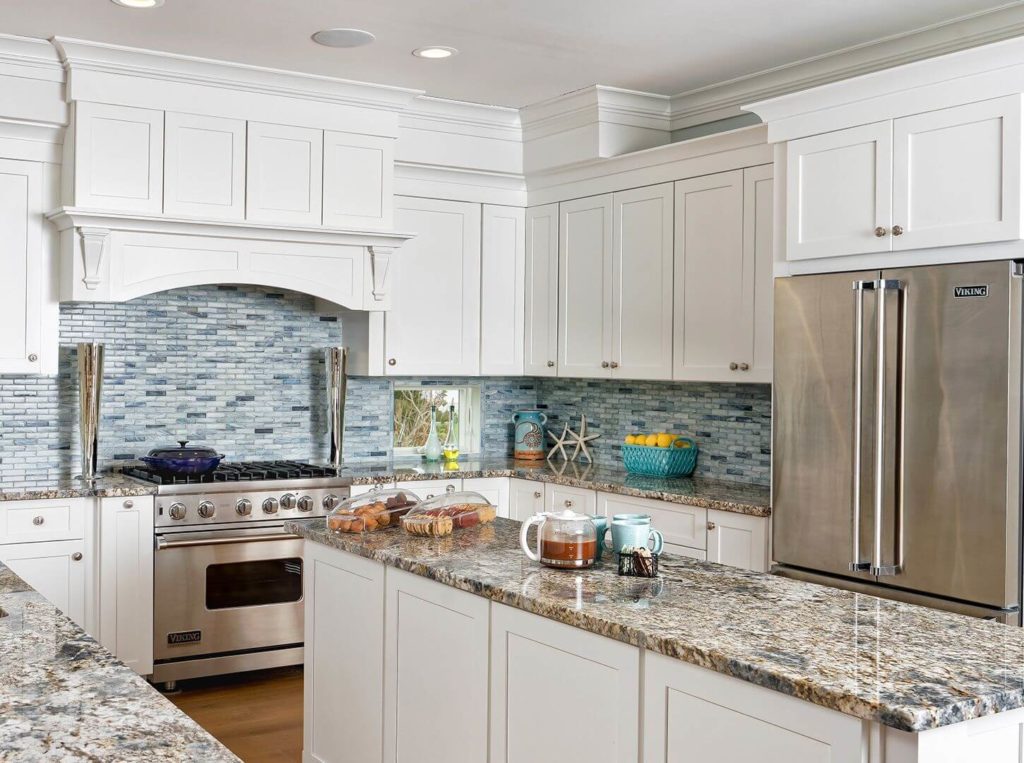 source: usadistributor.com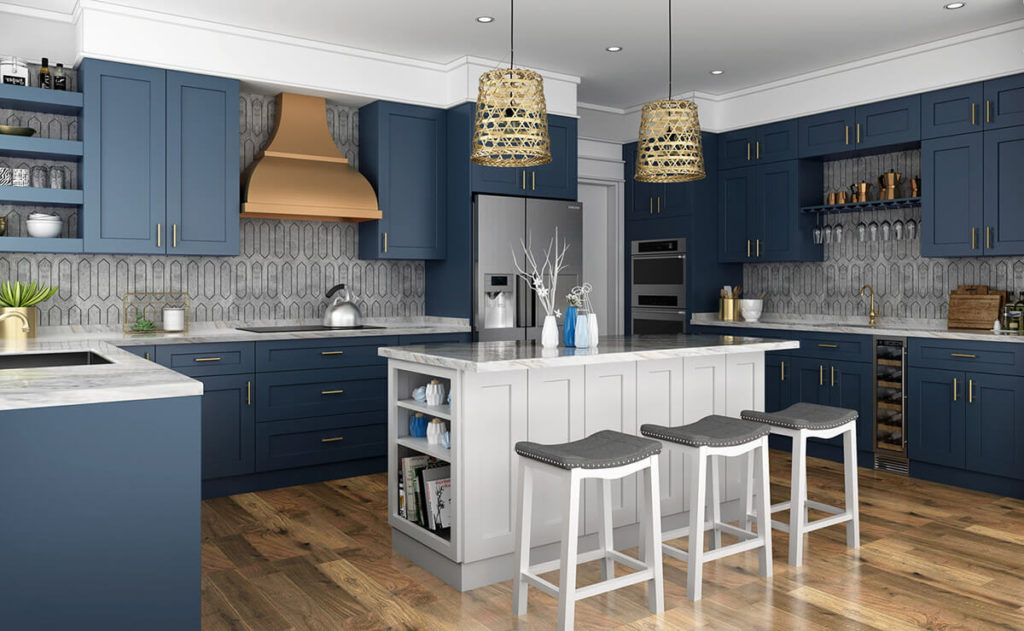 source: amazonaws.com
In some compartments of the Cabinet, we can use a glass panel in front so that we can keep it for decoration purposes. In the glass panel compartment, we can keep flower vase or some posters that can be visible from all around and enhances the look of the kitchen.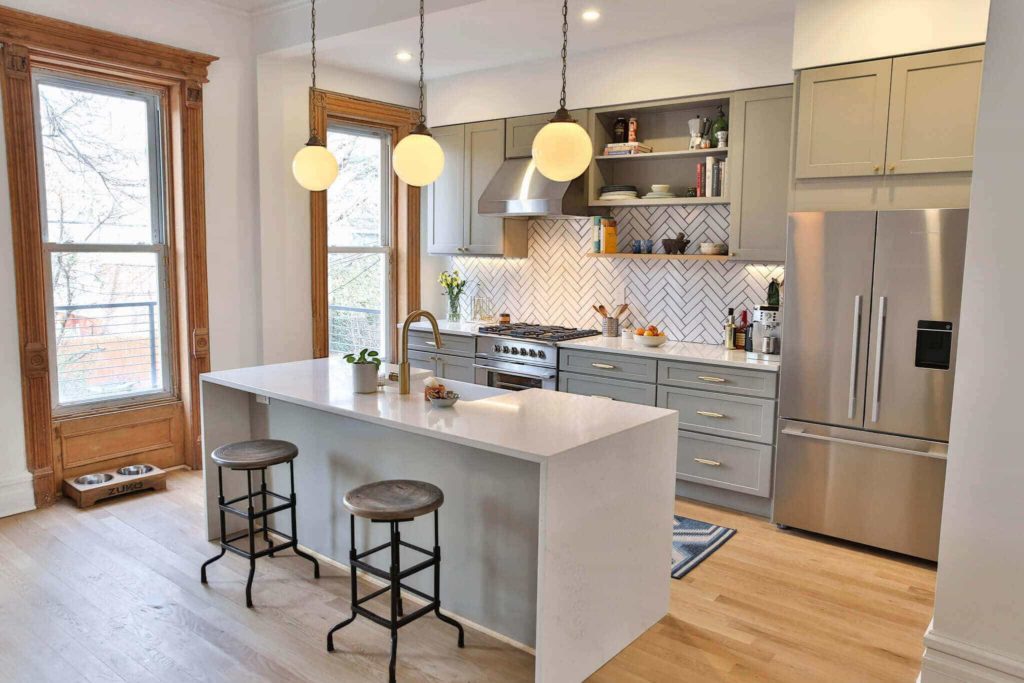 source: brownstoner.com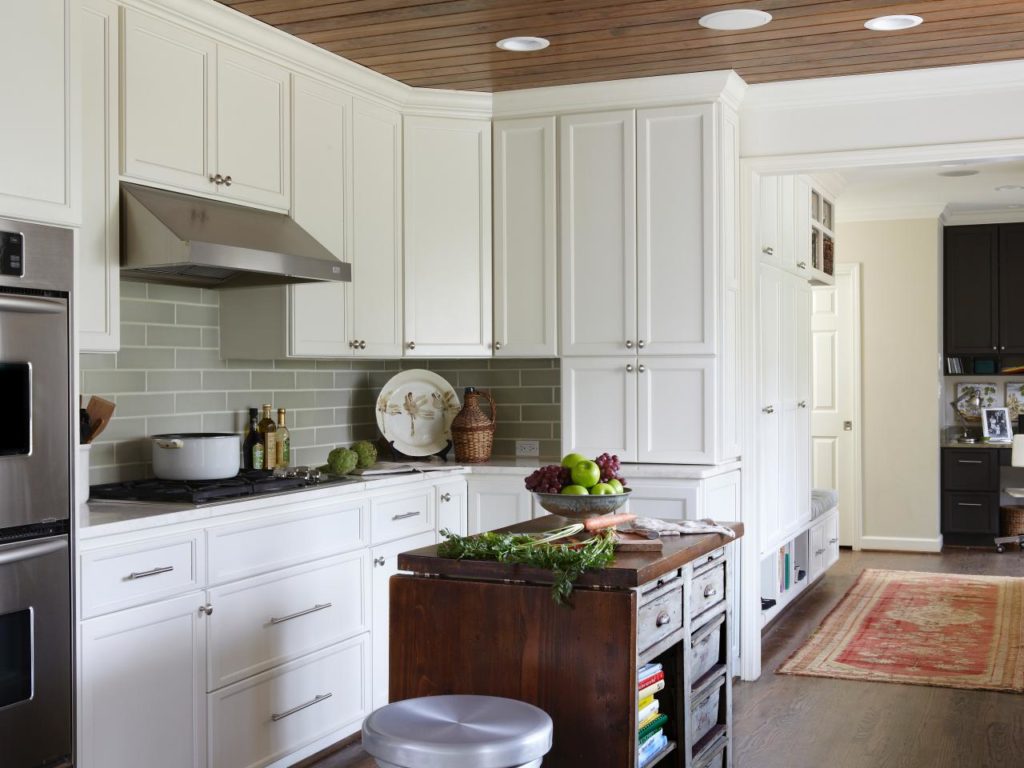 source: hgtv.com
The color of the cabinet should be in contrast with the color of the wall and that of the slab so that it doesn't look odd.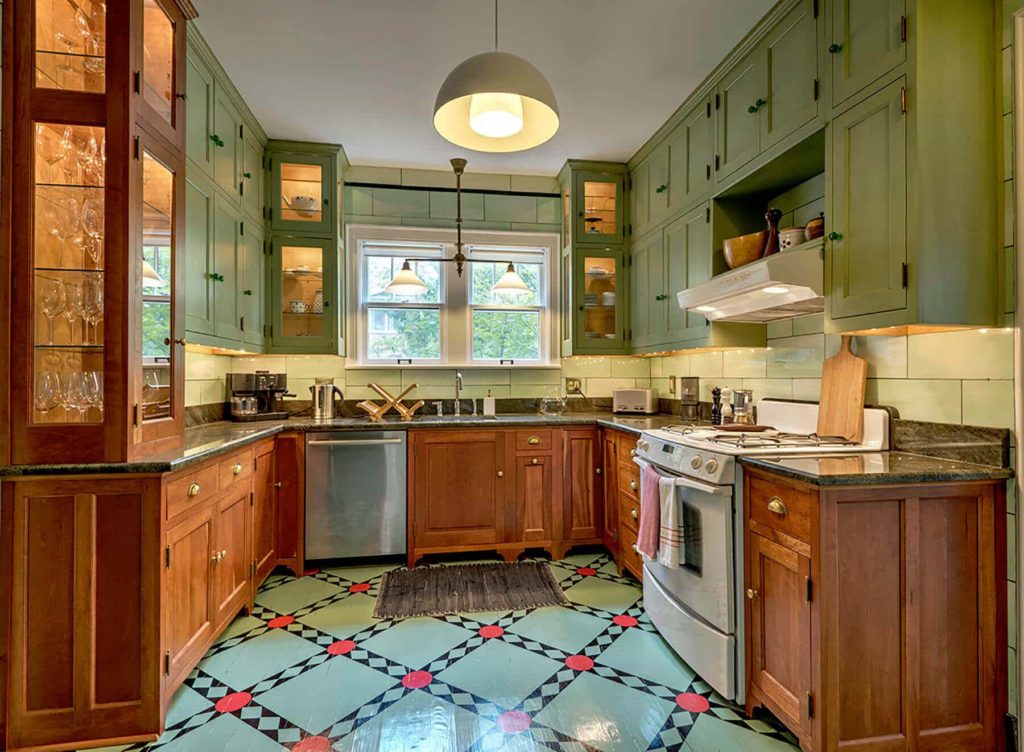 source: popularwoodworking.com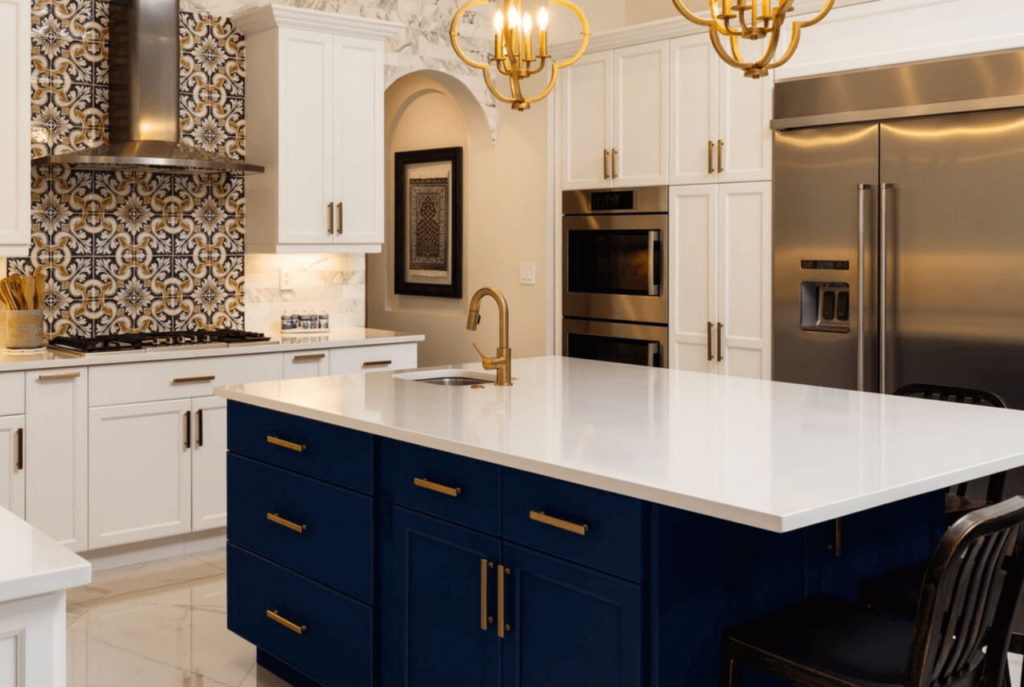 source: nebldgsupply.com
In the cabinet, along with closed compartments or one with glass panel, we can simply keep the racks uncovered in some places like in between two covered compartments or whichever pattern suits the texture. In those racks, we can keep glasses, spoons, forks, or other such little utensils which are frequently used for convenience.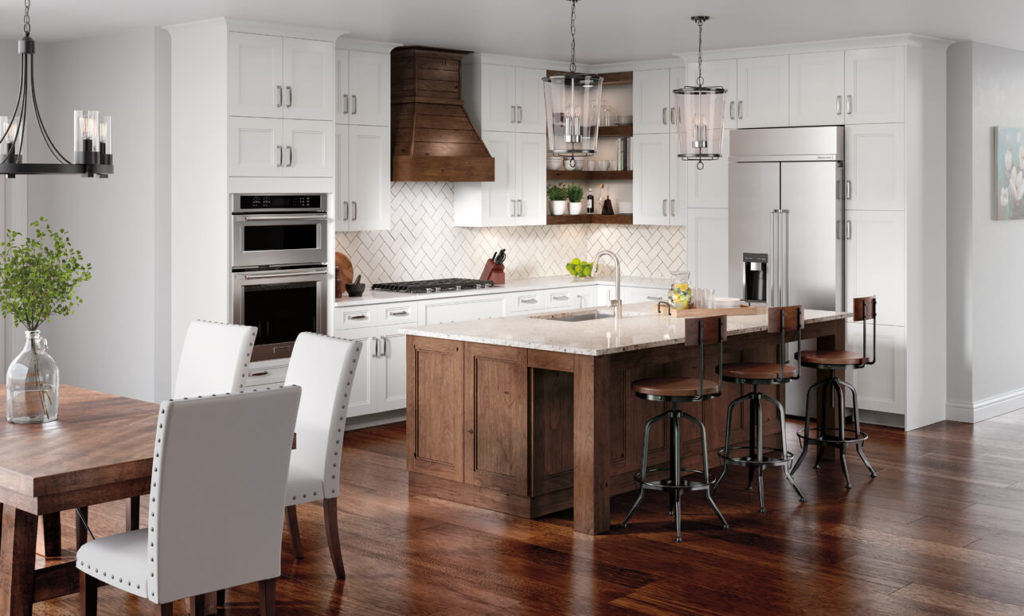 source: kitchencraft.com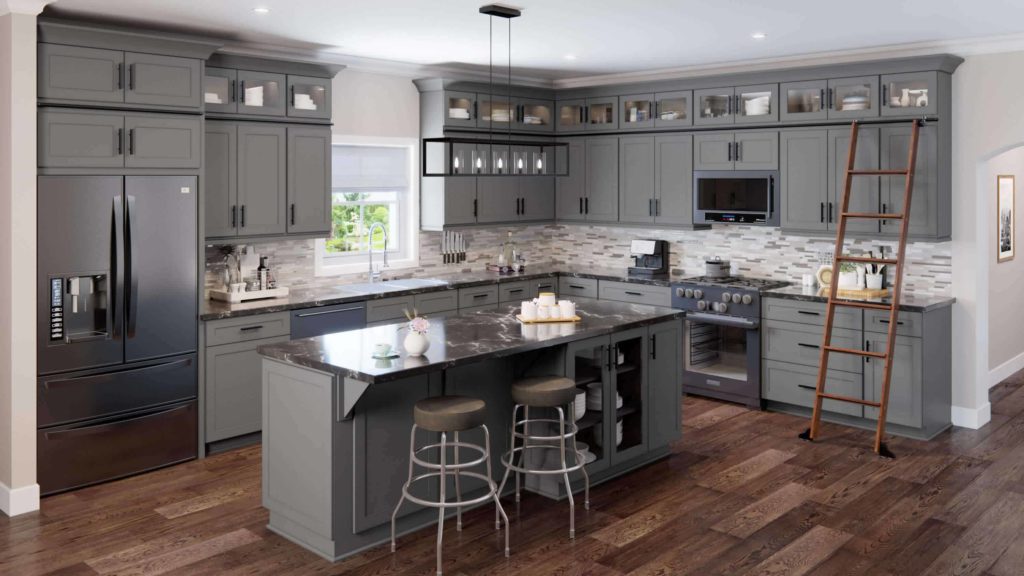 source: woodcabinets4less.com
Many people, instead of placing so many cabinets on the wall above the slab, place some cabinet below the slow, in the void space so that the below part also gets covered and the kitchen looks complete. Many things such as LPG Cylinders(in South Asian Households), Dustbins, etc are kept below the slab which also gets covered by using the cabinet.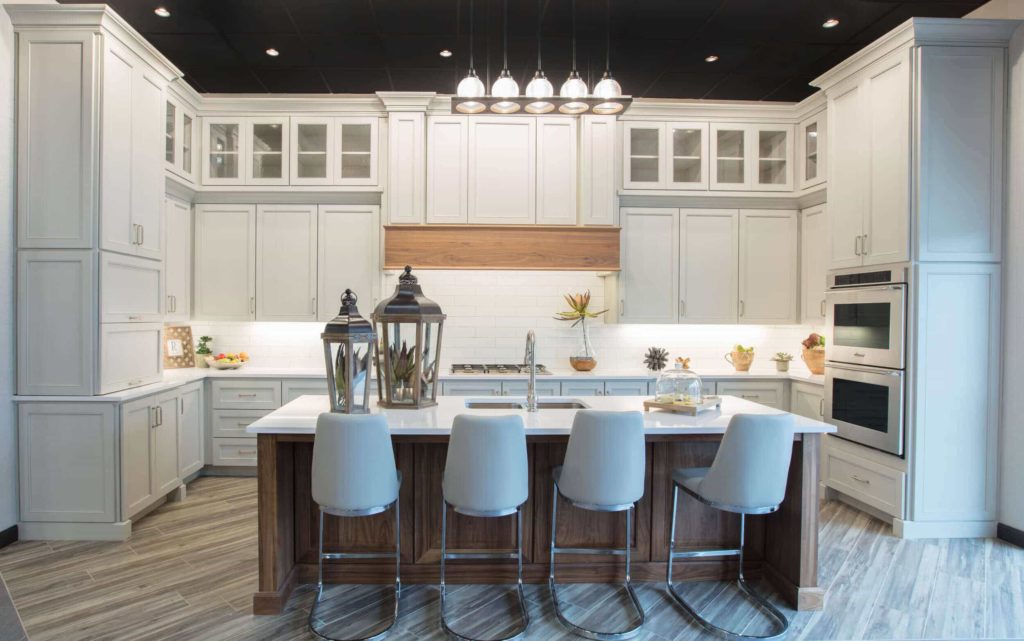 source: kmc.net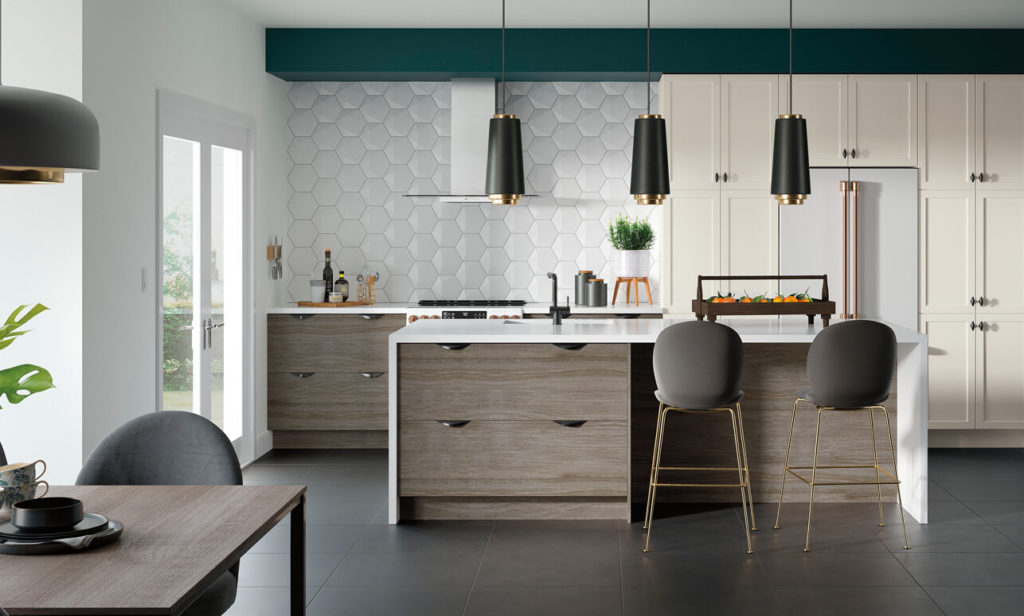 source: kitchencraft.com
In some Households, there is a compartment in the slab for keeping a refrigerator as well and the rear part of the refrigerator gets inserted in the cabinet, and only the front part from where we open the refrigerator is visible from outside which also makes it look decent and modular.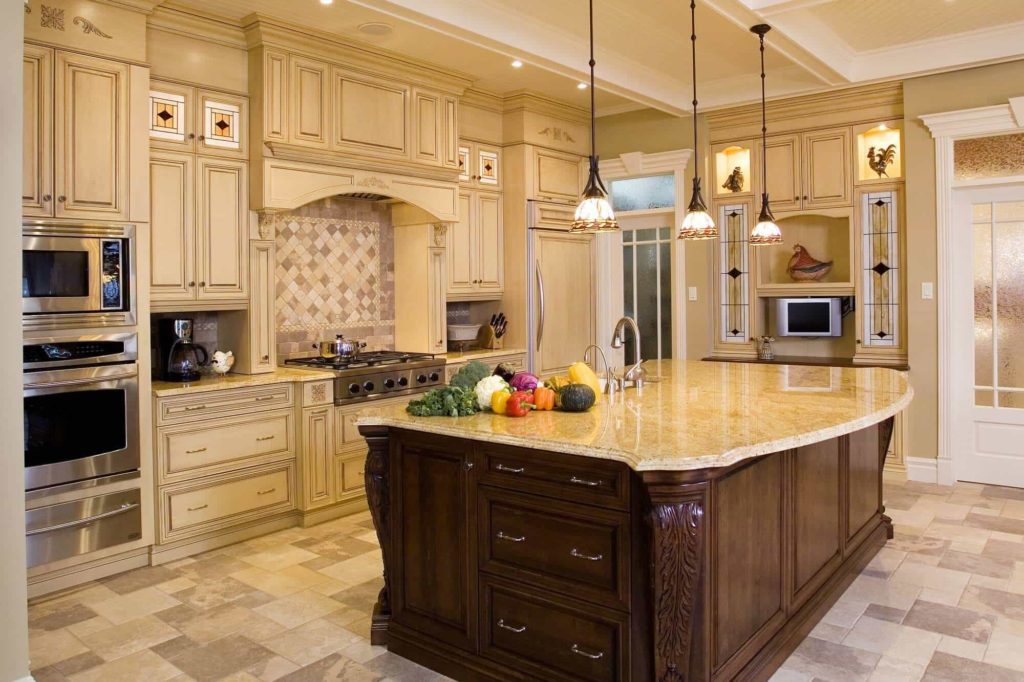 source: kitchencabstl.com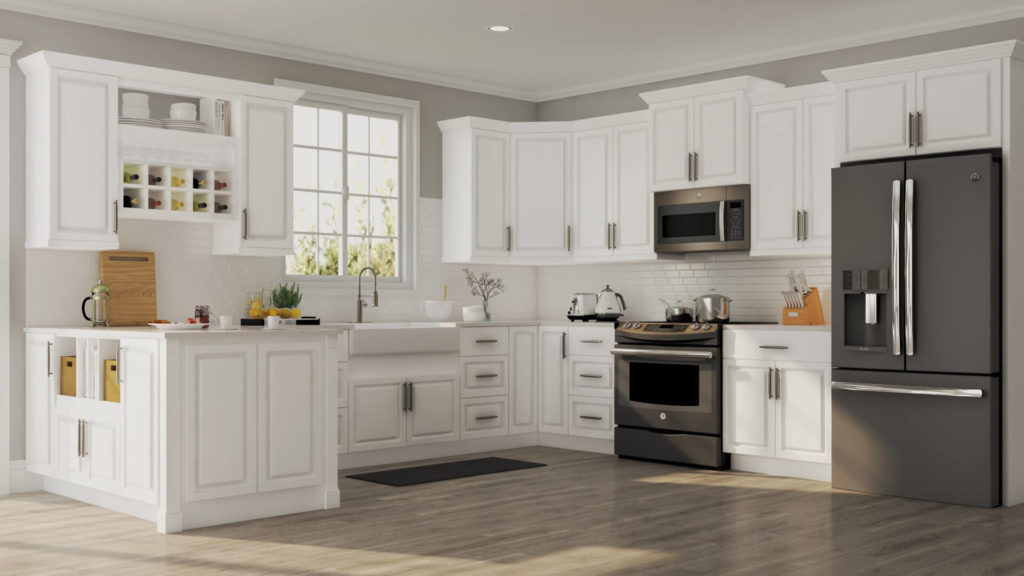 source: pinterest.com
We can also design the cabinet in some pattern like the cabinets above the slab can be of different color or material and the one below the slab can be of different color or material, say wooden. Also, it can be different for a different purpose, like for putting dustbins or dishwashers, we can keep that compartment metallic. There is no hard and fast pattern for a cabinet to be used in your kitchen. You can use the one which suits your kitchen the most. Instead of simply purchasing readymade cabinets for the kitchen, you can get them designed by your carpenter as per your choice.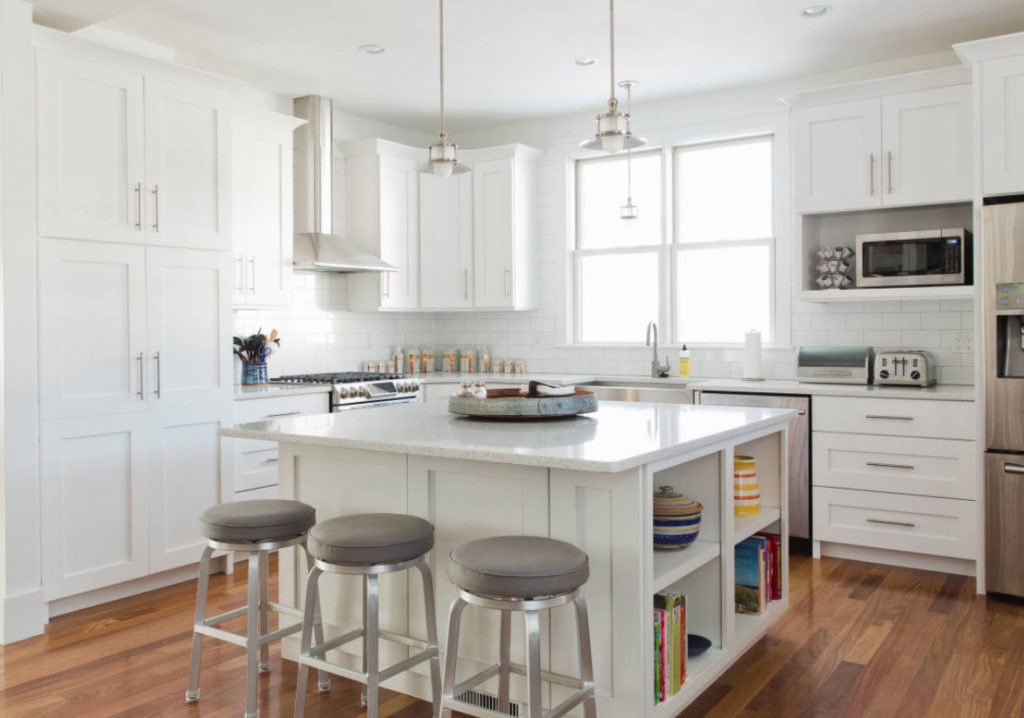 source: sebringdesignbuild.com