Decorating a kitchen area is one of the most difficult task as this particular area does not contain many furniture or accessories. The best we can do is select the best furniture which is used in a kitchen. The most common area in a kitchen where you can experiment your ideas is a kitchen island and it's countertop. Many of the modular kitchens are seen to have a curved kitchen island as it increases the beauty of the kitchen tenfold. This article explores all the curved kitchen island design which might fit your need.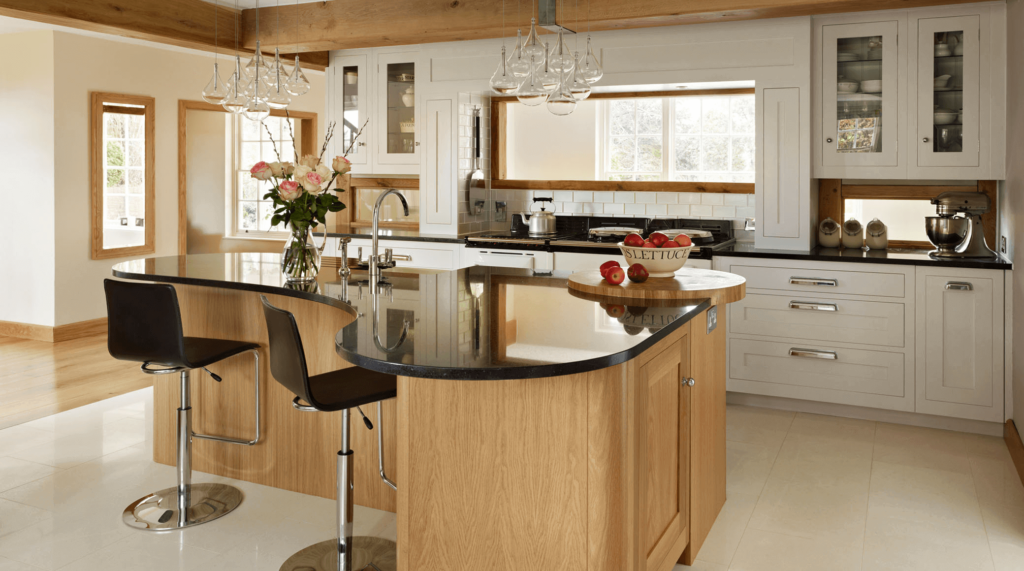 source: pinterest.com
We all may have some of the awkward spaces in our kitchen. This piano- shaped kitchen island makes the best use of such spaces. The island features a hidden storage area which is covered by a mantel. This island present with a curved granite worktop uses the space of the kitchen perfectly.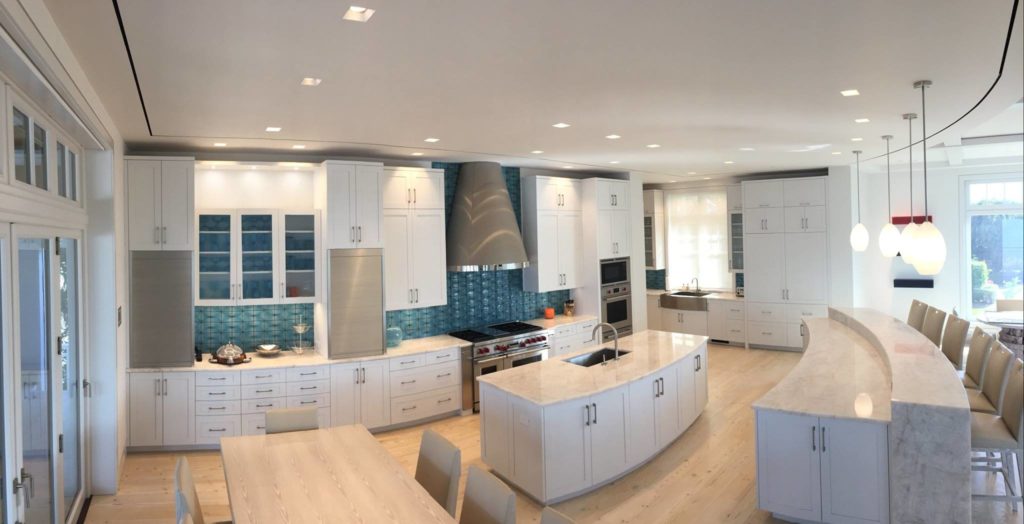 source: craftmaid.com
The L- shaped urban style kitchen island with glacier white Corian worktop and also Smoke Grey mirrored back- slash is one of the best curved kitchen designs. L- shaped kitchen counter are quite popular as it fills the blank space and provide more storage and preparation space.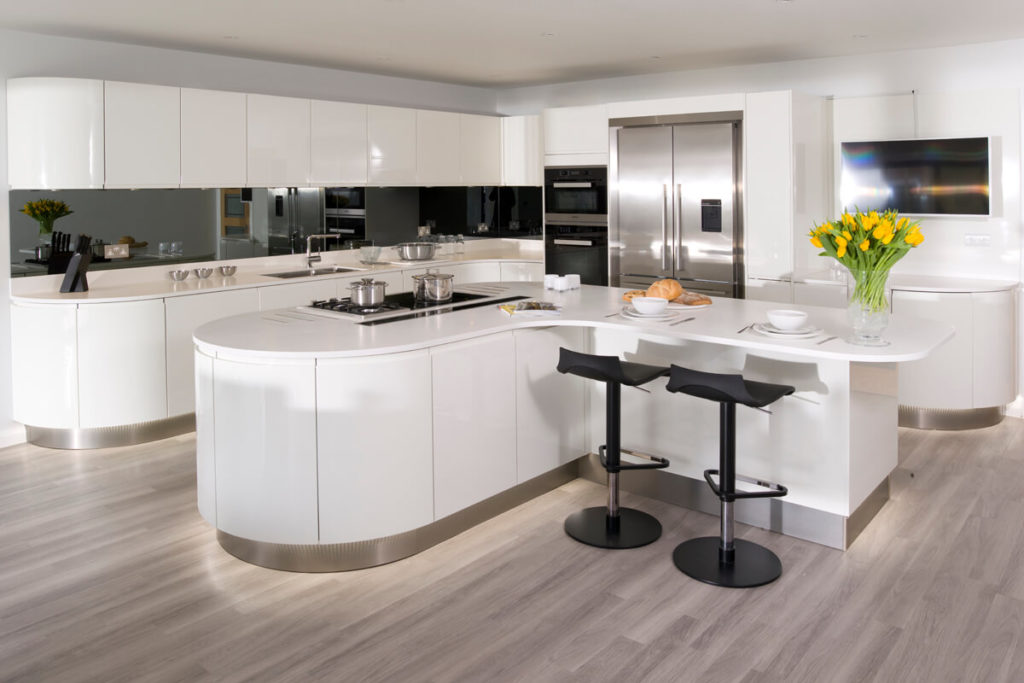 source: urbanmyth.net
If you are looking an island for a modern kitchen designs which can be used at a corner instead of in the middle of the kitchen area then you can go for this counter top with white shiny mantel. It features a generous storage with less crowded workspace.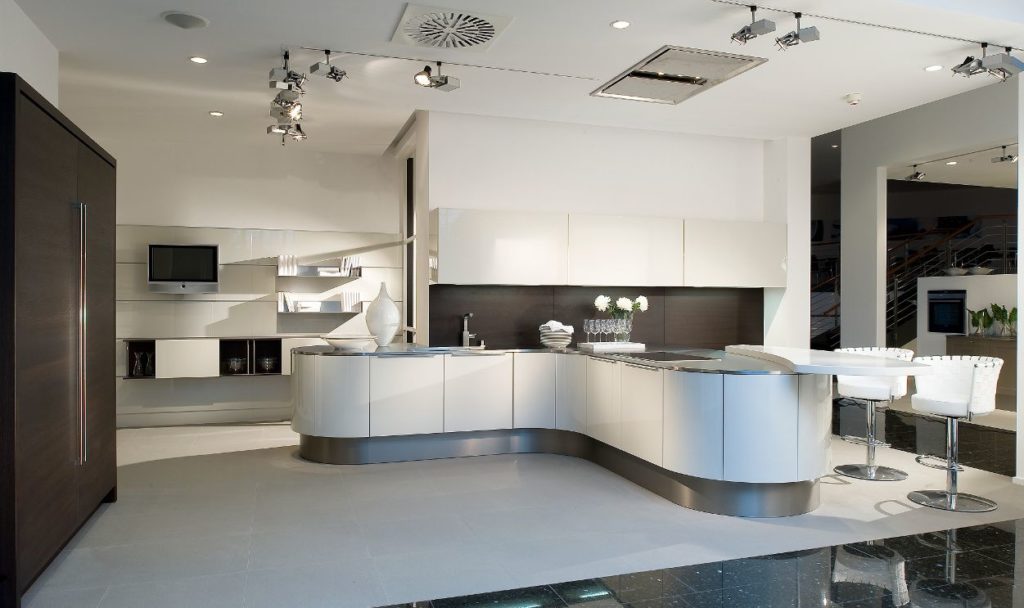 source: pinterest.com
If you have a deserted kitchen area with direct entry of sunrays then this kitchen island should be in your list. This classy black mantel white storage area has the best fingertip pull door available. The countertop is built with 5 layers of lacquer with each layer polished as the luster is built up.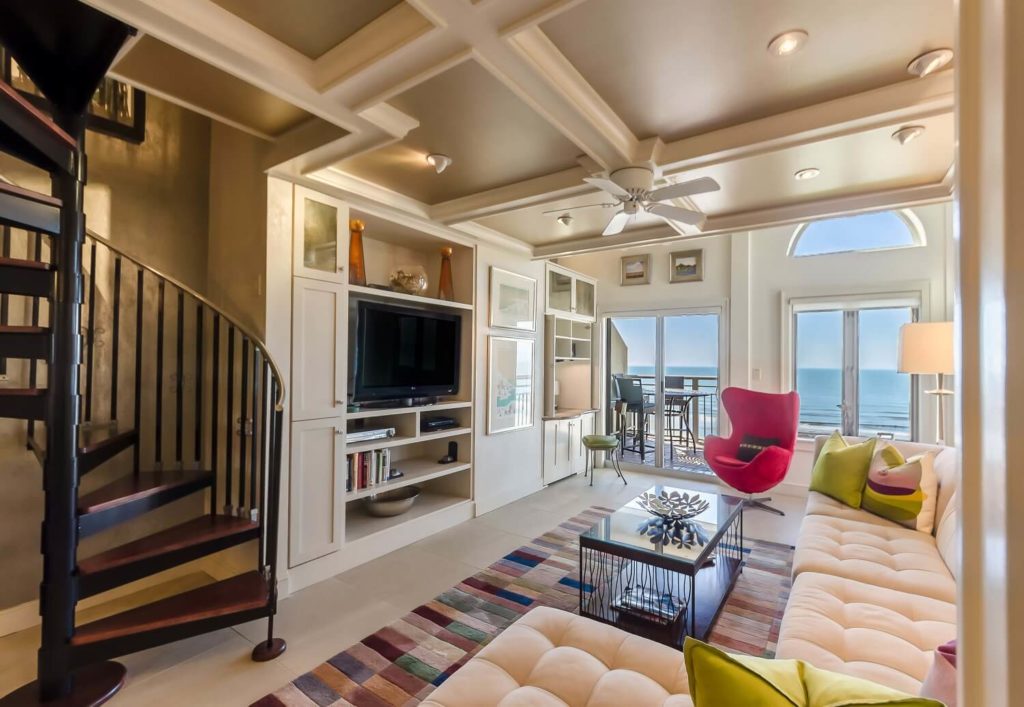 source: pinterest.com
This half U- shaped island will be perfect with middle kitchen designs. The black shiny mantelpiece and the white storage area contrast beautifully and gives you a classic table to be put in your kitchen. 
source: bespokekitchensbybroadway.com
Customers have shown great interest for unique countertop kitchen designs which suits their need as well as style. So many of the manufacturers of kitchen have responded with their orders and prepared exclusive ideas with unique designs. This curved kitchen island is one of the few.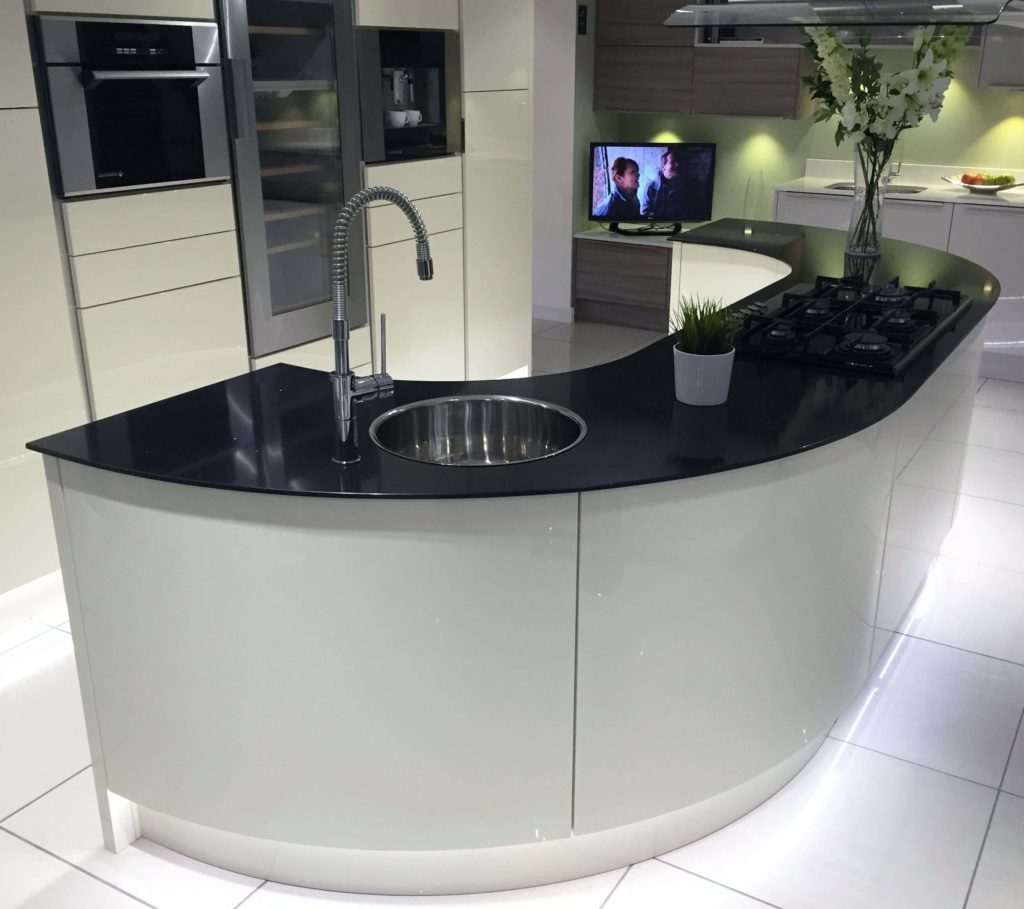 source: pinterest.at
This Central Austin Contemporary kitchen with slab doors and curved kitchen island is one of the most beautiful island you may have seen. The white mantel piece with brown storage gives a traditional look to the kitchen.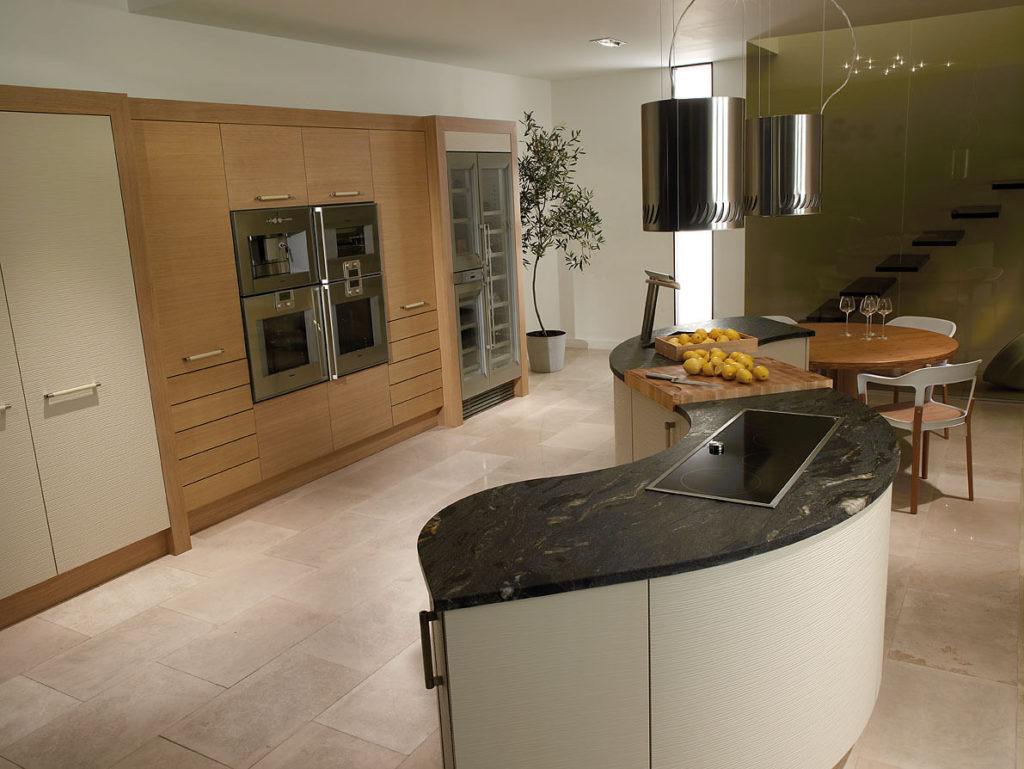 source: fantasticviewpoint.com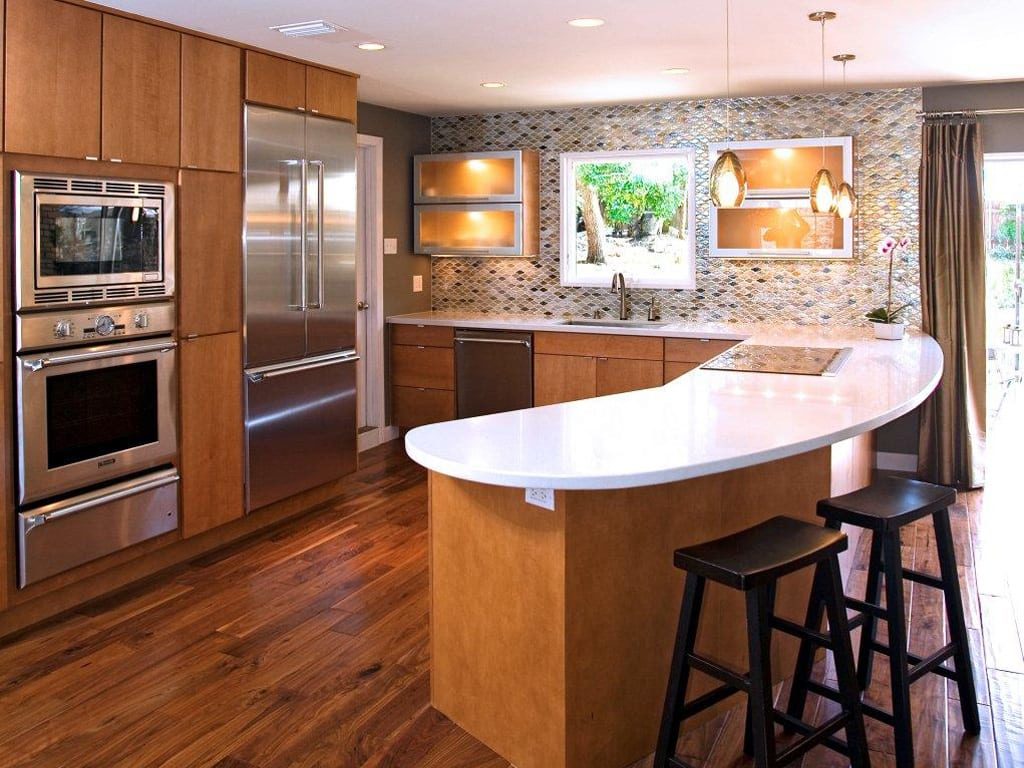 source: ubkitchens.com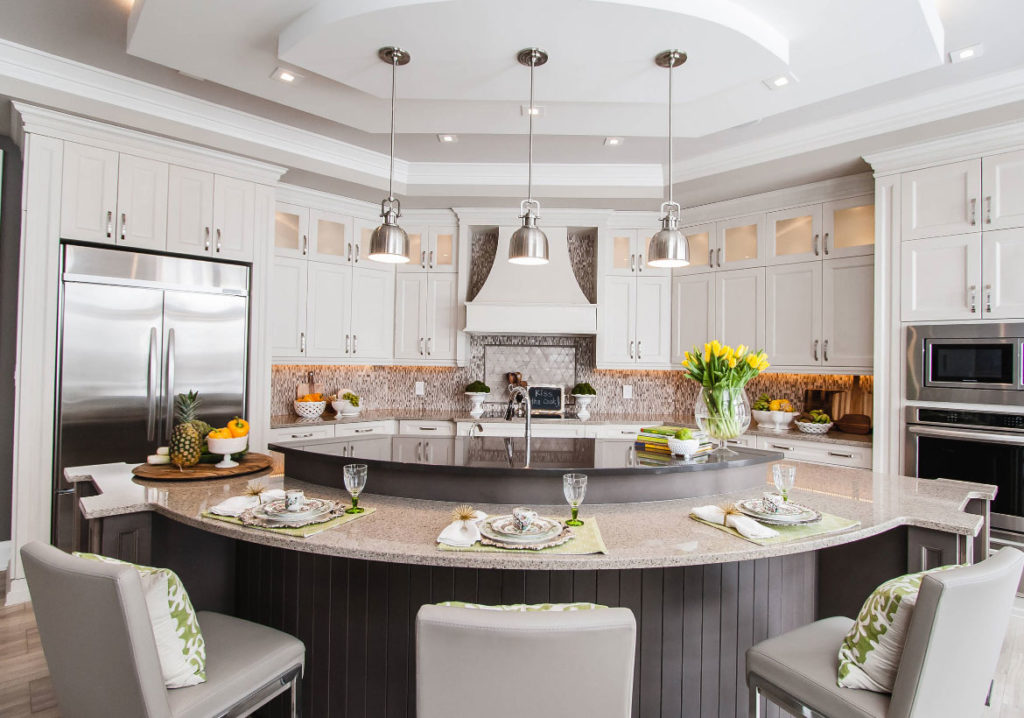 source: sebringdesignbuild.com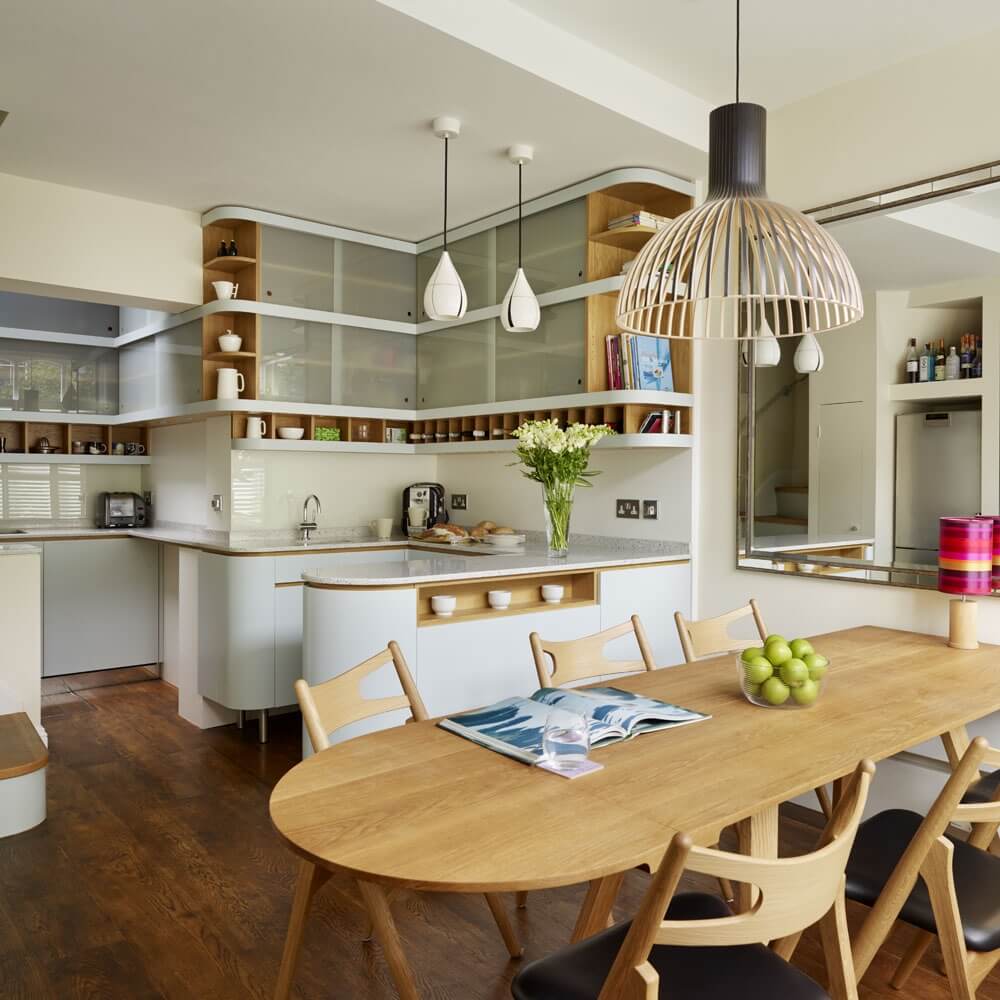 source: saltandblues.com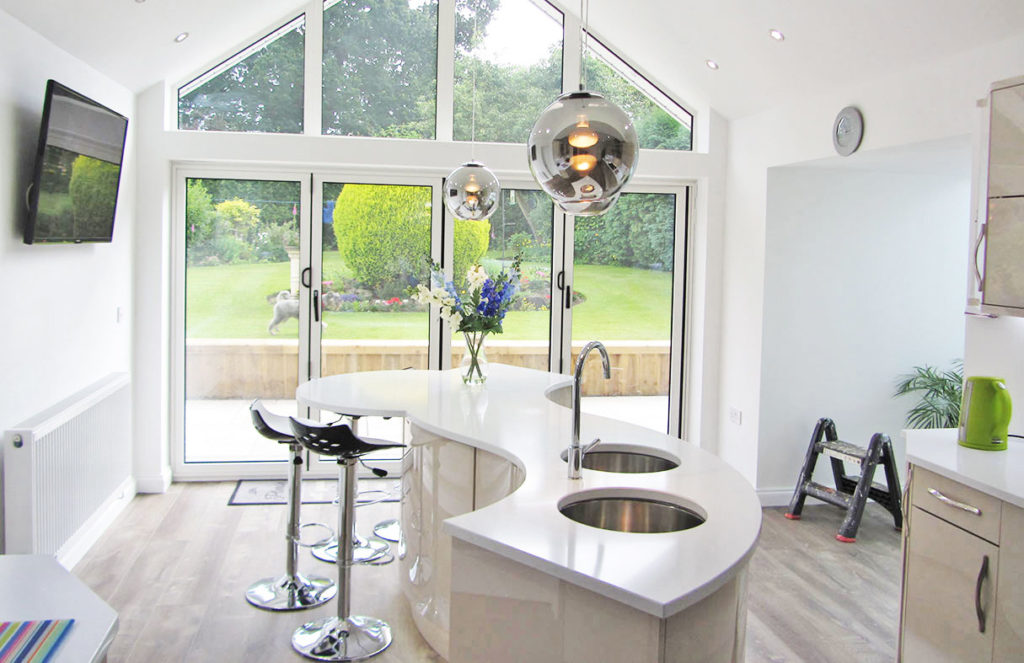 source: bespokekitchensbybroadway.com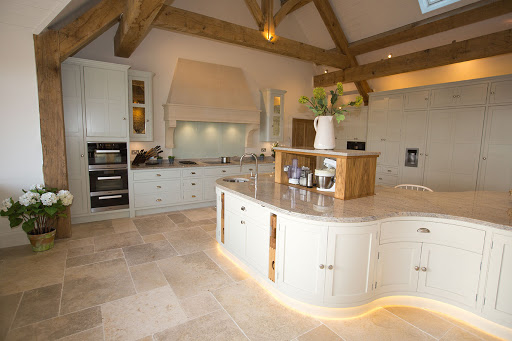 source: pinterest.com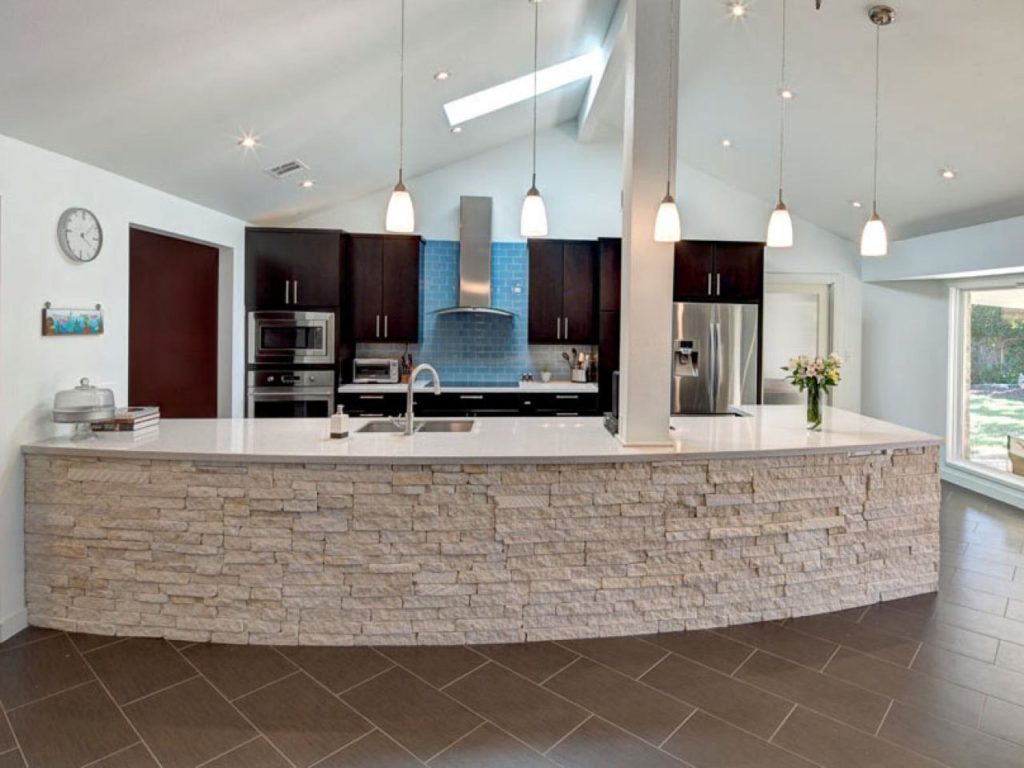 source: hgtv.com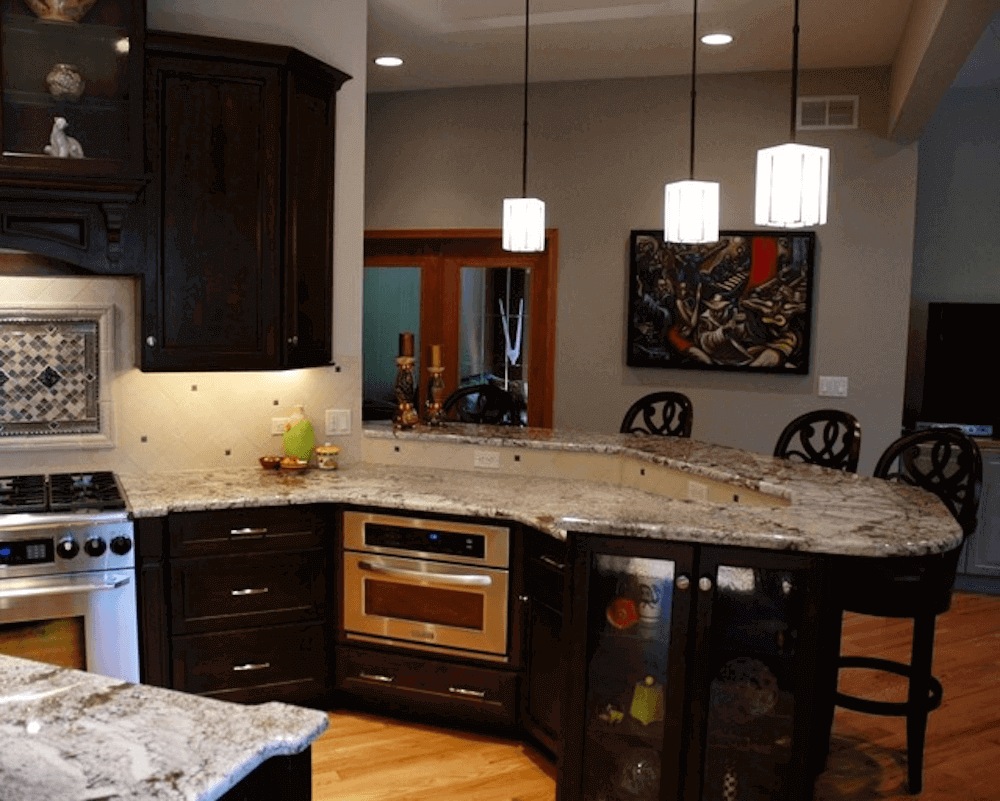 source: thekitchenmaster.com