We all know that we all have that inner artist within us which is hidden somewhere. The creativity and the mind of artists somewhere bury deep inside us due to this trend of busyness which we are appreciating. Similarly, to beautify our house, we need to wake that inner artist within us up so that the interior looks perfect according to our personality. One major part of any interior design is beautifying and creating a beautiful wall. Decorating your bedroom walls or even your living room wall as per your choice with different patterns and styles will make the entire interior look gorgeous. So the TAD project has come up with some great modern wall décor ideas from which you can choose the most prior one according to your liking and personality.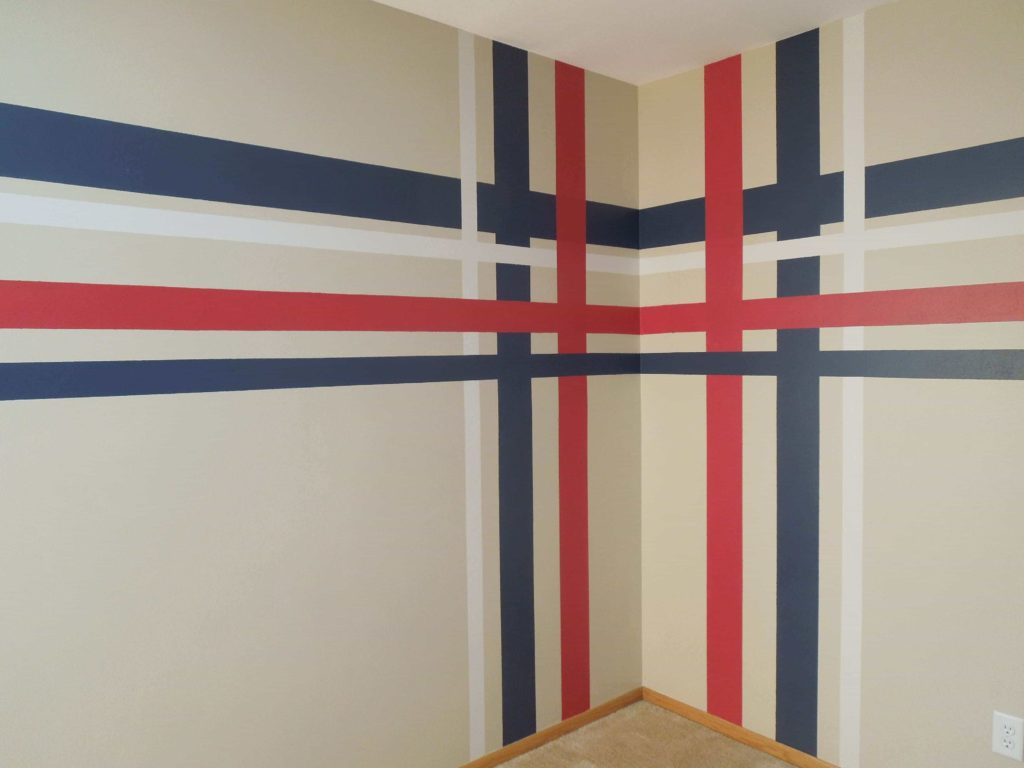 source: pinterest.com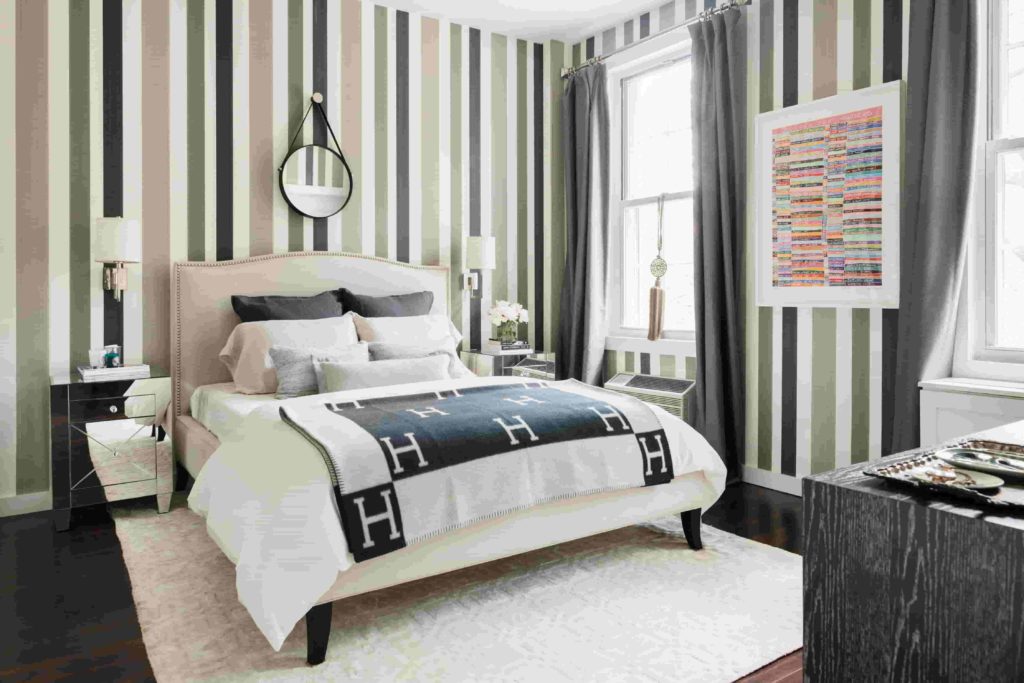 source: architecturaldigest.com
The first idea from which you can choose is an angular parallel pattern design with different shades of grey. The look comes up so perfectly that it makes the whole interior delusional and beautiful at the same time. The biggest beauty of this entire idea the different intensity of grey shades which goes in increasing order or vice versa. Pair the whole look with a white wooden sofa with a center table having a black vase.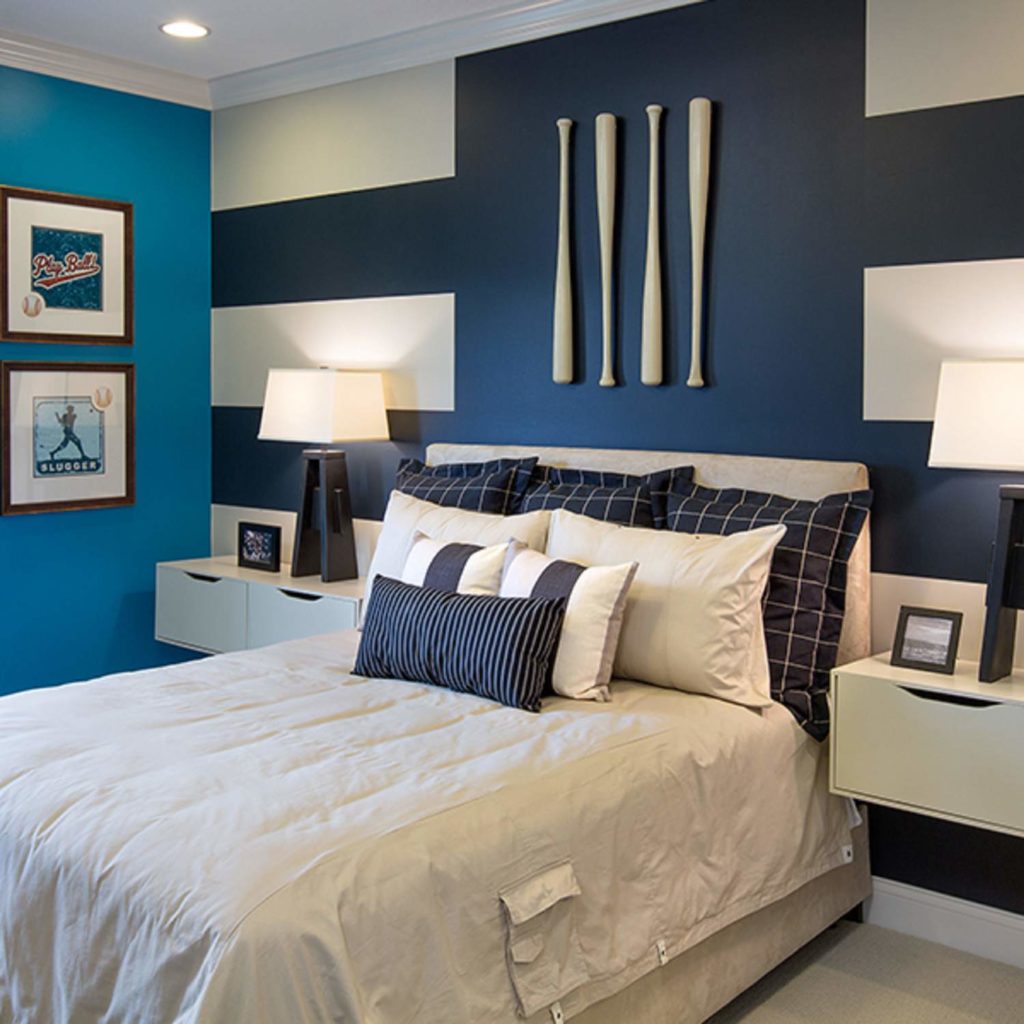 source: thespruce.com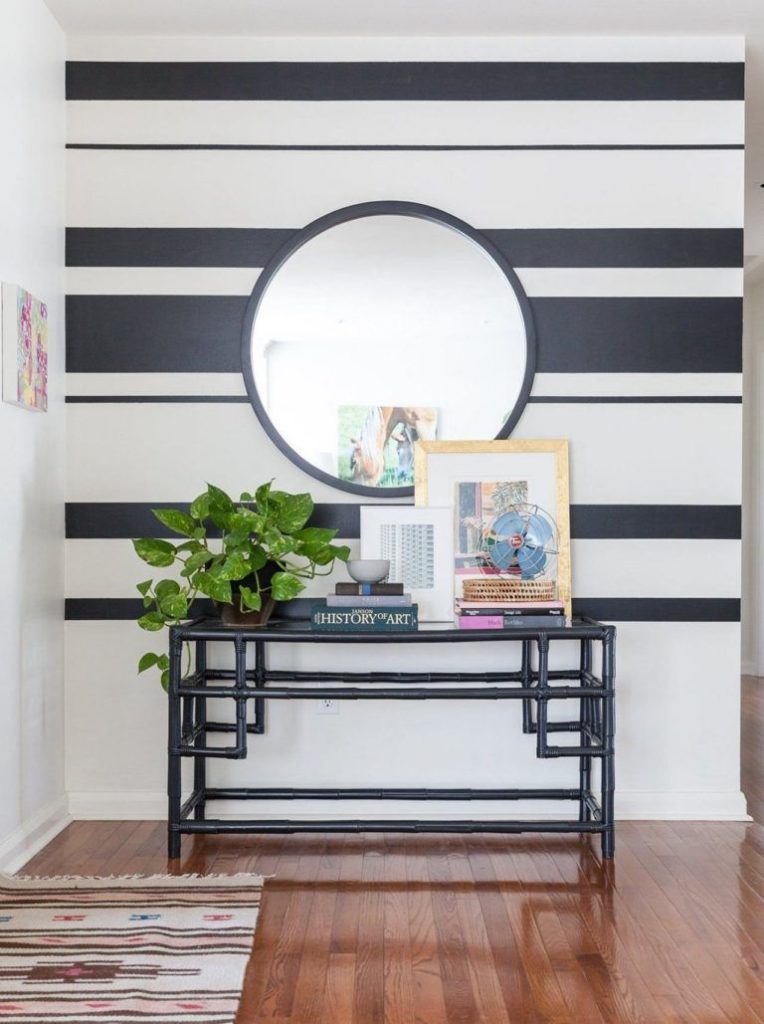 source: pinterest.com
The next stripes wall design ideas which will be perfect for your interior is a blue, white, red stripes wall design. The breadth of each color's strip is different to give the whole look a different and unique dimension altogether. The stripes are made in such a way that it looks like they are overlapped over each other. The overlapping sections are made at each corner of the wall or you can say the edges and the remaining wall are painted with parallel stripes. The strips are designed vertically and horizontally to give that perfect overlapped look.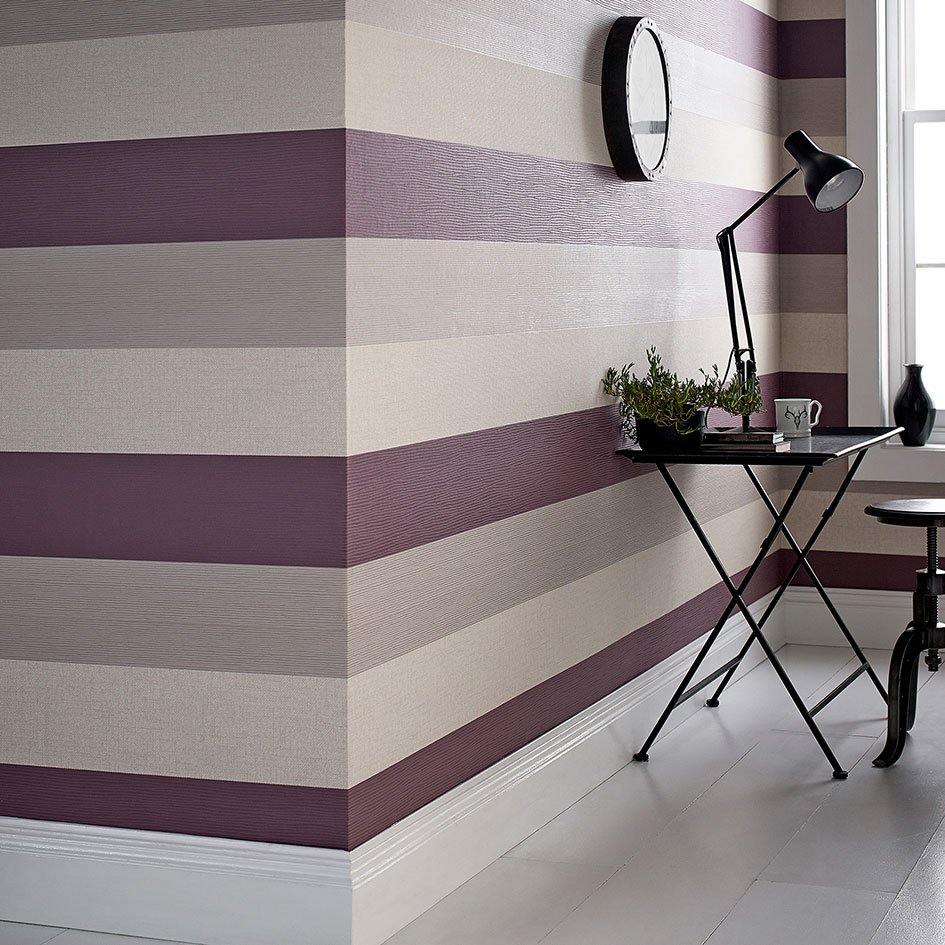 source: grahambrown.com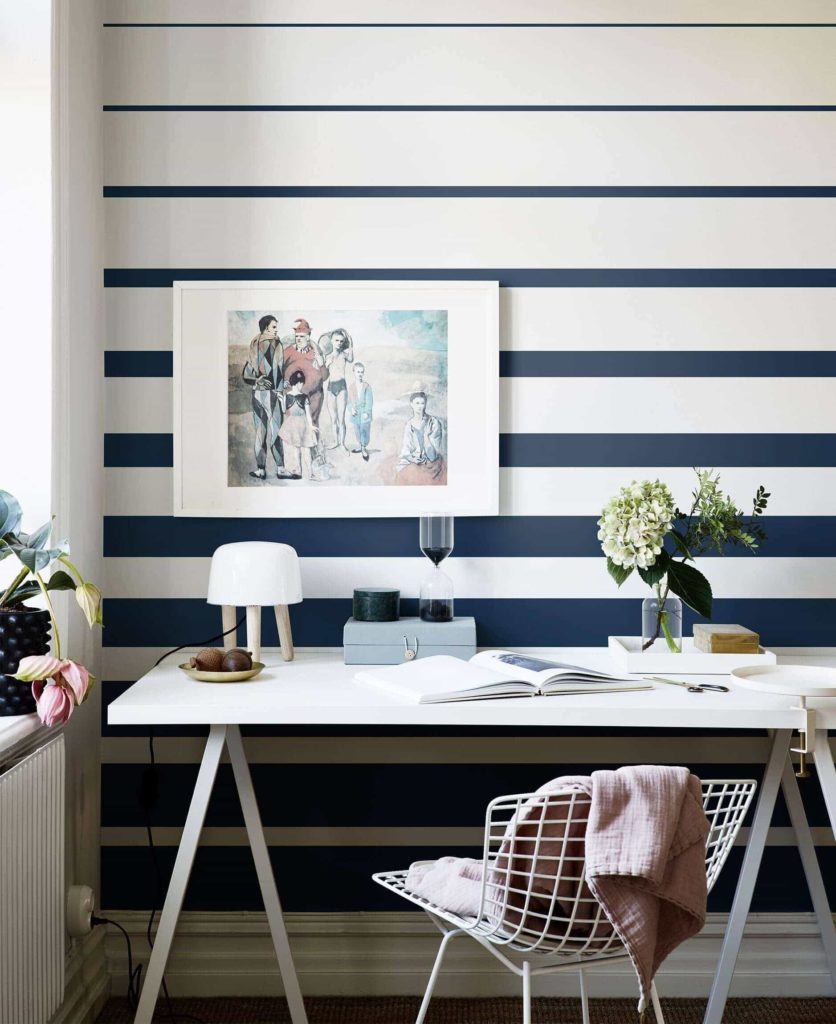 source: pinterest.com
The next stylish colored wall design idea from which you can choose from is an all green-themed striped wall. The entire wall is being painted with different green shades of vertical lines, not in any particular manner. You can intermingle any shade and can put it in any manner. Also, the whole interior will look perfect if you put up your room with some green bed sheets, curtains, etc. put some white lines as well because it will enhance the wall much more without any efforts.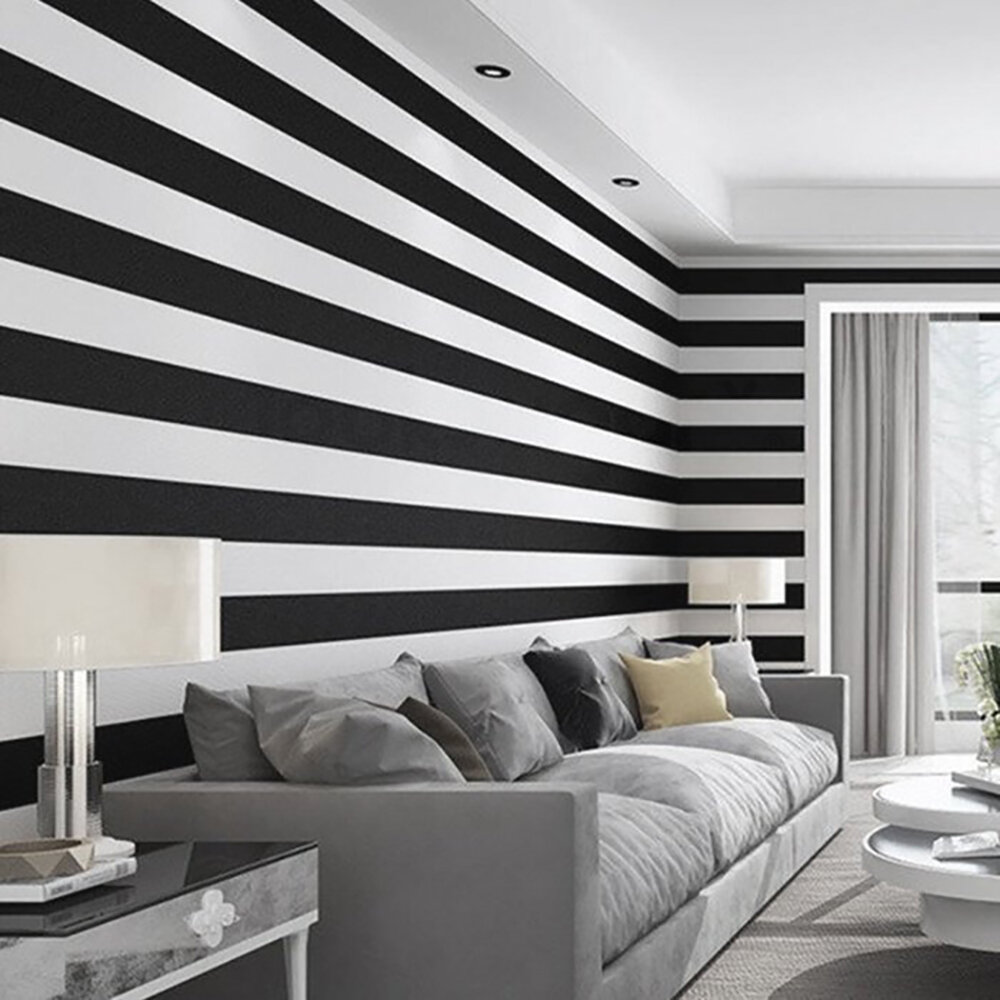 source: Wayfair.com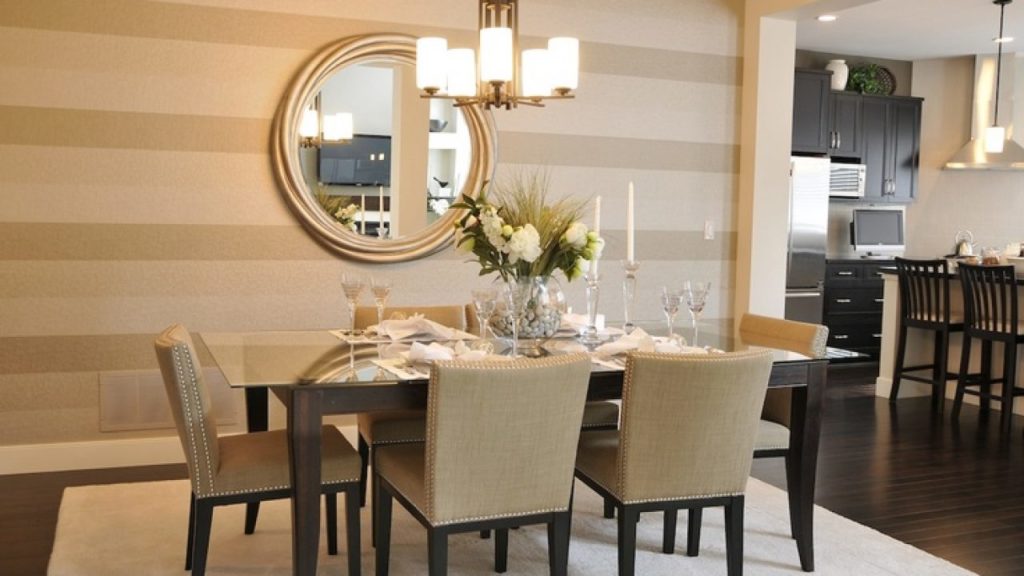 source: architectureartdesigns.com
The next design from which you can take reference is a classic one with a blue and white painted wall. The main science behind this wall art is to play with the dimension of the stripes. Make the center vertical margin much wider than all the horizontal lines and fill the center strip with blue color. Rest with the horizontal lines you can give different shades of blue or you can simply give an alternative pattern with blue and white. You can complement the whole room according to this wall pattern only. Incorporate lots of blues and white in your interior to make it look royal-like never before!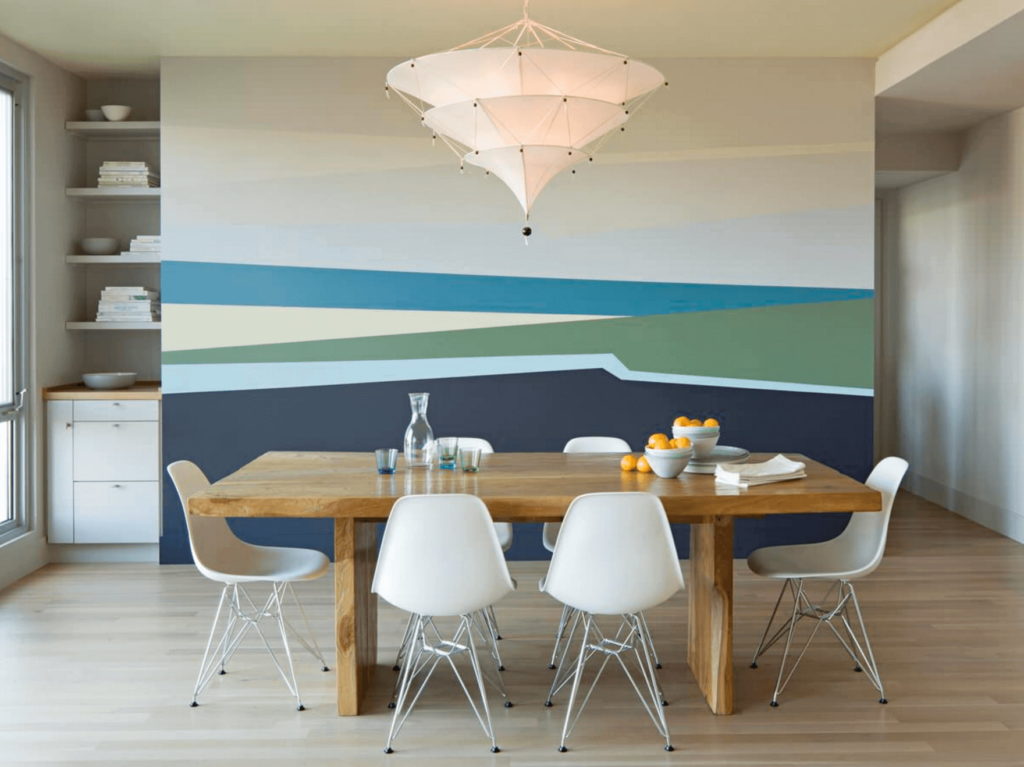 source: freshome.com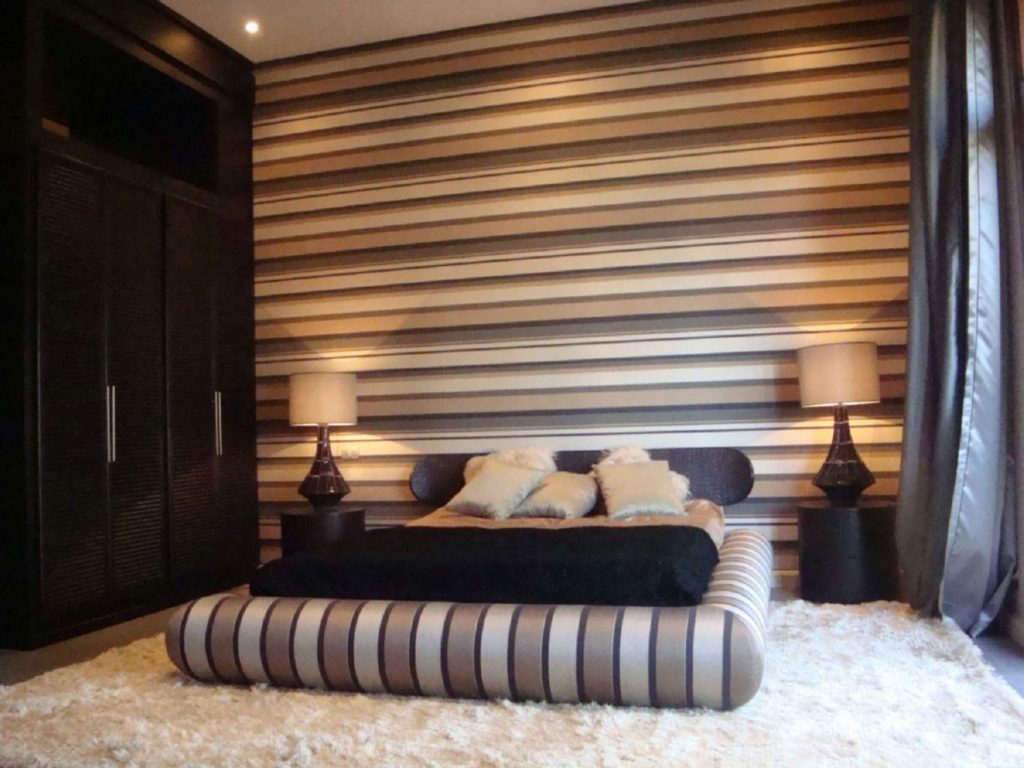 source: thespruce.com
The next idea of wall painting is all horizontal stripes designs. The basic thing which compiles in this design is again dimension. You can mix-match different dimensions of stripes so make it look modernized. The best thing you can [pair this with a circular wall mirror. This can beautify the whole theme to a hundred folds. Also, you can keep a nice wooden or steel shelf adjacent to the wall to make it look perfect.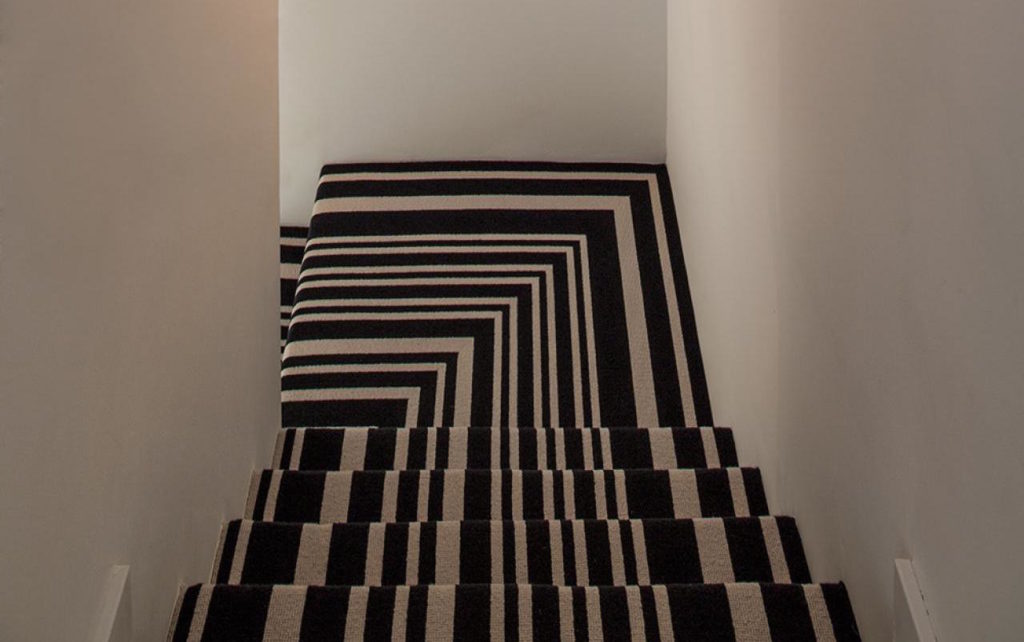 source: decoraid.com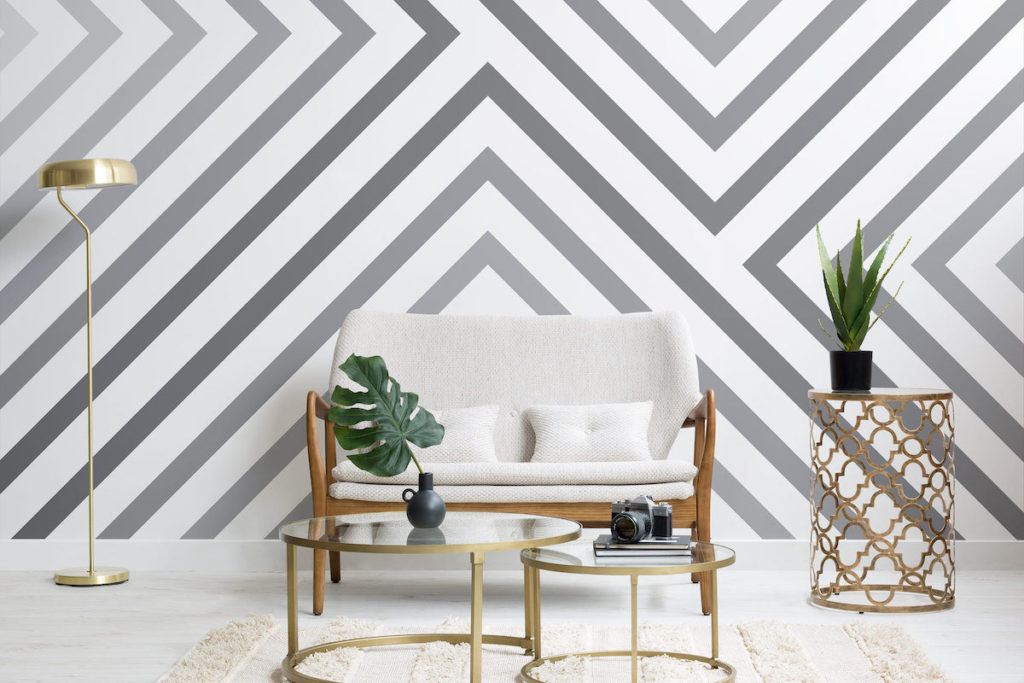 source: muralswallpaper.com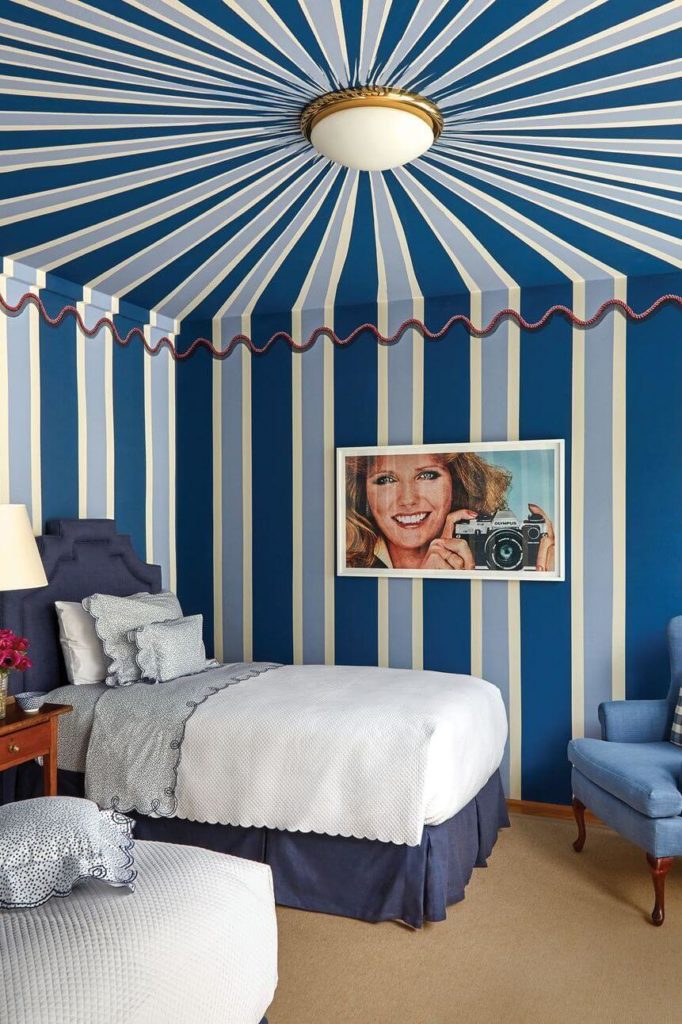 source: hearstapps.com
The next wall design ideas from which you can choose from are perfectly parallel stripes of any desired color of yours. The main idea of this design is to have that perfect dimension of every stripe which you incorporate over the wall. Also, you can give different shades of that one color you have chosen to give it a delusional look. Place a nice antique designed big clock over the wall and place a sleek table with a nice stylish table lamp to combine the whole look.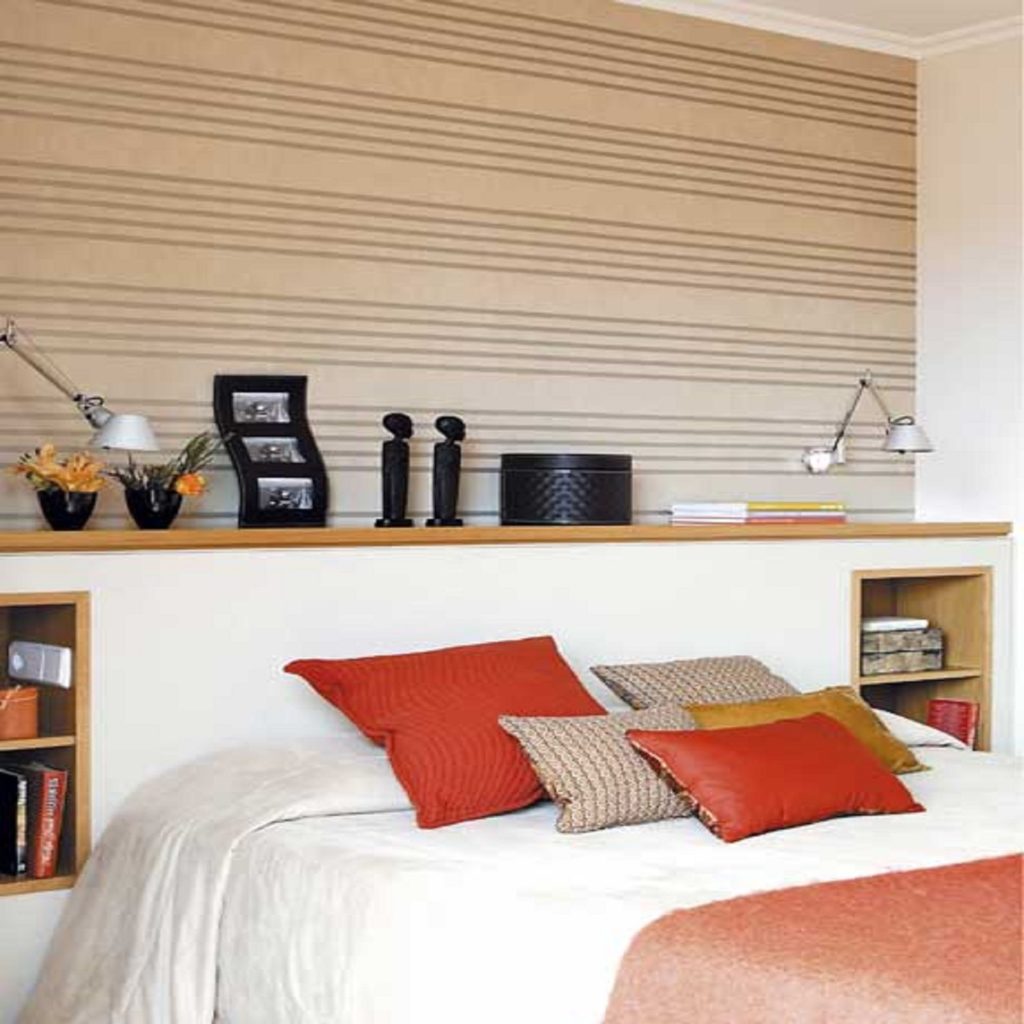 source: hearstapps.com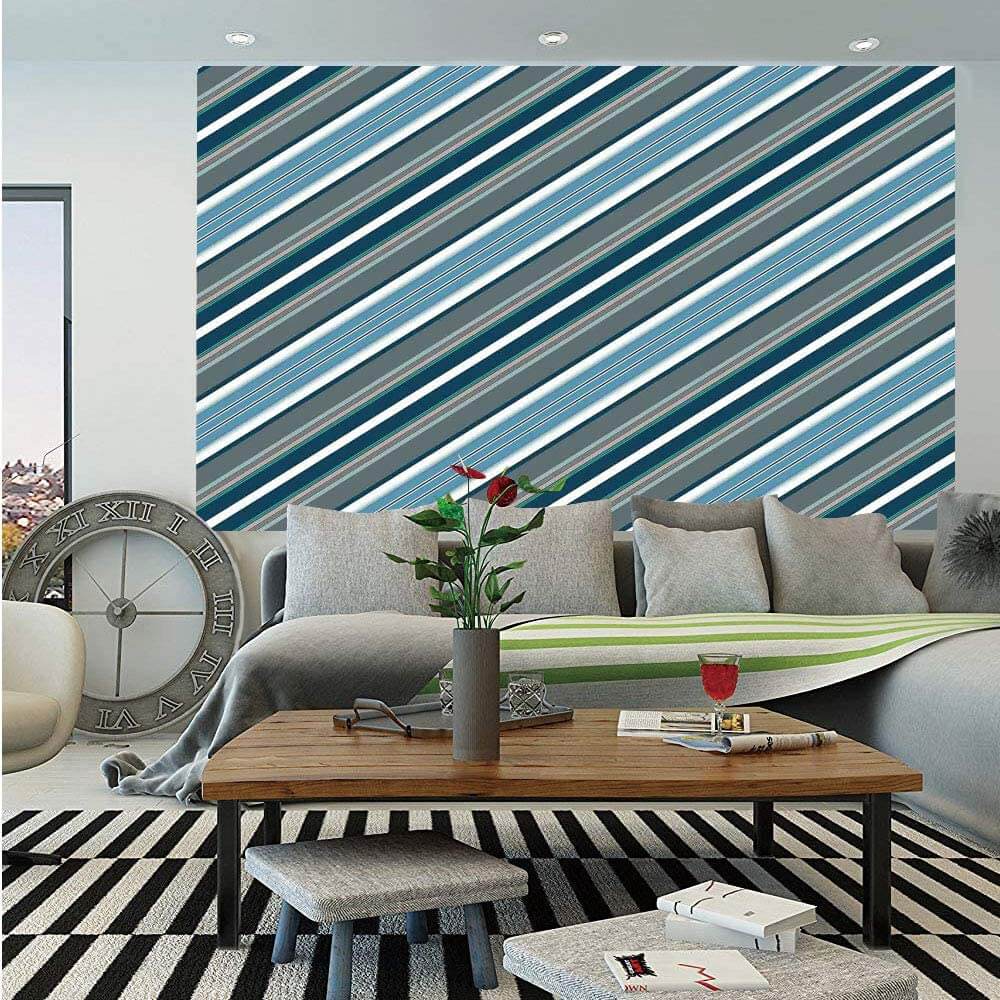 source: amazon.com