Decorating your house doesn't have to break the bank. Human creativity and inspiration can find a way even with a little bit of pocket change. You can work with existing items, give the dollar store down the block a visit, or move around stuff to make your property's interior stand out. 
Looking for more budget-friendly ideas? We've compiled ten terrific tips to help inspire your inner interior decorator.
Color away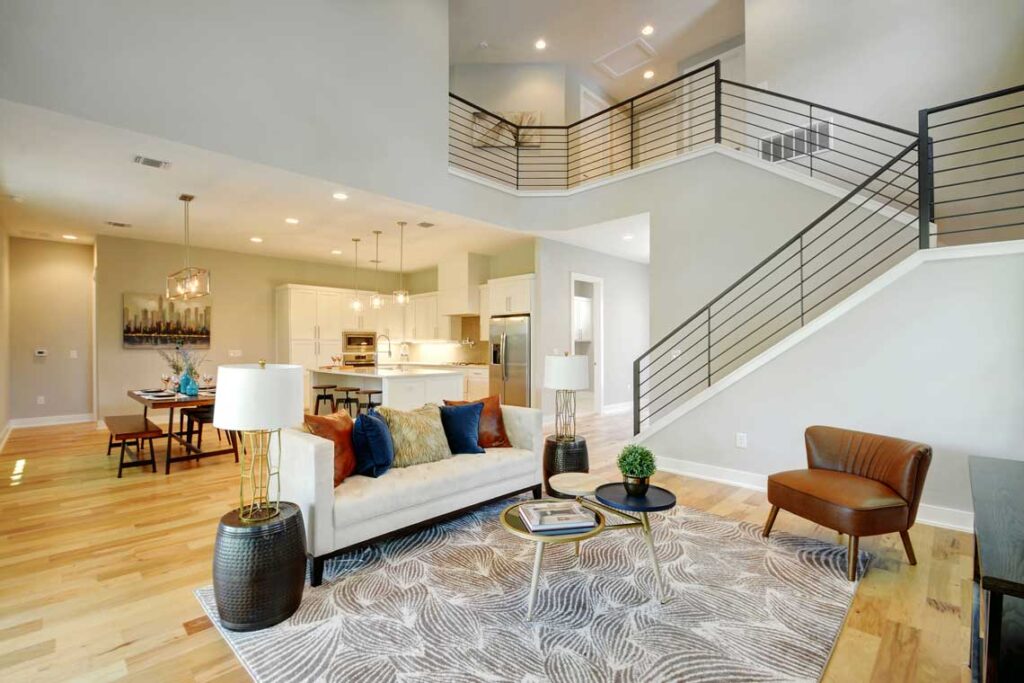 source: paradisahomes.com
Painting is one of the cheapest and effective ways of decorating your home. Use lighter, warmer colors to create a toned contrast against mahogany or walnut-themed furnishings. Some examples include softer hues of orange, yellow, and blue. 
For soft-colored wooden and metallic décor, go for bold and bright walls to get a fuller and healthier look. 
Work with what you have
Sometimes, working with existing items is enough to decorate a space. For example, you can relocate a living room chair you think could elevate the look of your bedroom. 
Many home décor items are versatile. You can move around coffee tables, wall paintings, decorative vases, and even accent chairs. The possibilities are limitless. 
Get creative with plants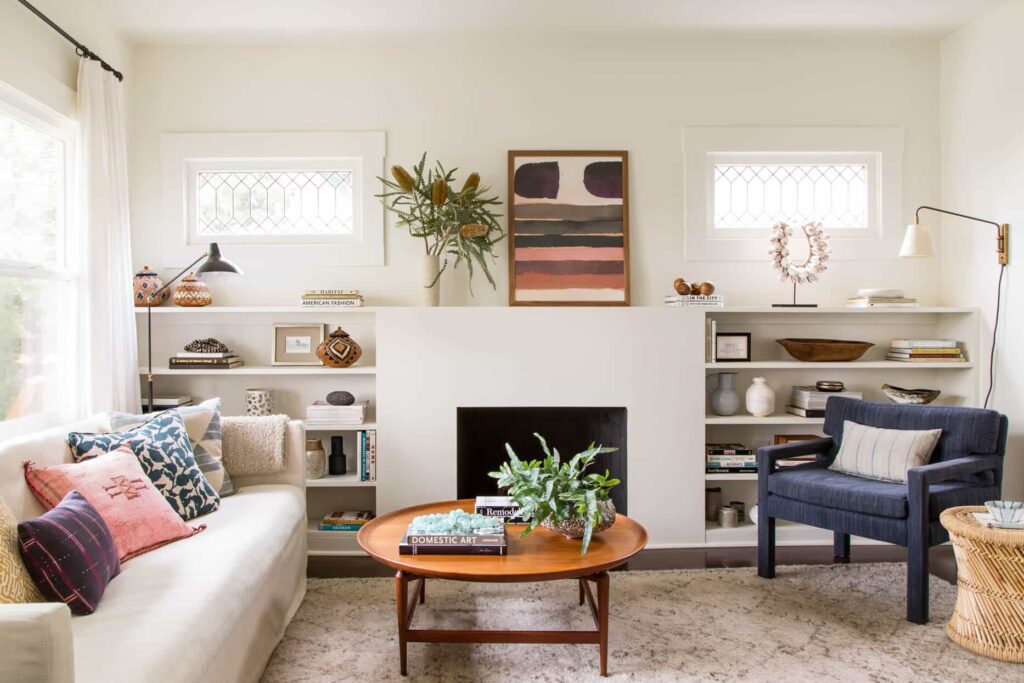 source: bhg.com
Plants are another budget-friendly decorative. You can easily afford some indoor houseplants, such as Snake Plant, Devil's Ivy, ZZ Plant, Philodendron, and Chinese Evergreen. Compensate for bigger plants by nurturing a lot of smaller ones and displaying them at different heights.
Not willing to spend? You can grow plants from seeds or other smaller plants.
Ask a relative or friend if they can donate some cuttings of their elegant succulents. When the plants increase in size, you can transfer them to bigger pots. Don't forget to wear hand gloves. Potted plants are sensitive to touch.
Don't shy away from flea markets
Antique stores and flea markets are go-to places for people decorating on a budget. You can find some fantastic deals on paintings, porcelain, and antique furniture. From Scandinavian-styled accent chairs to rattan pendants, there's so much to snag a bargain.
Reorganize!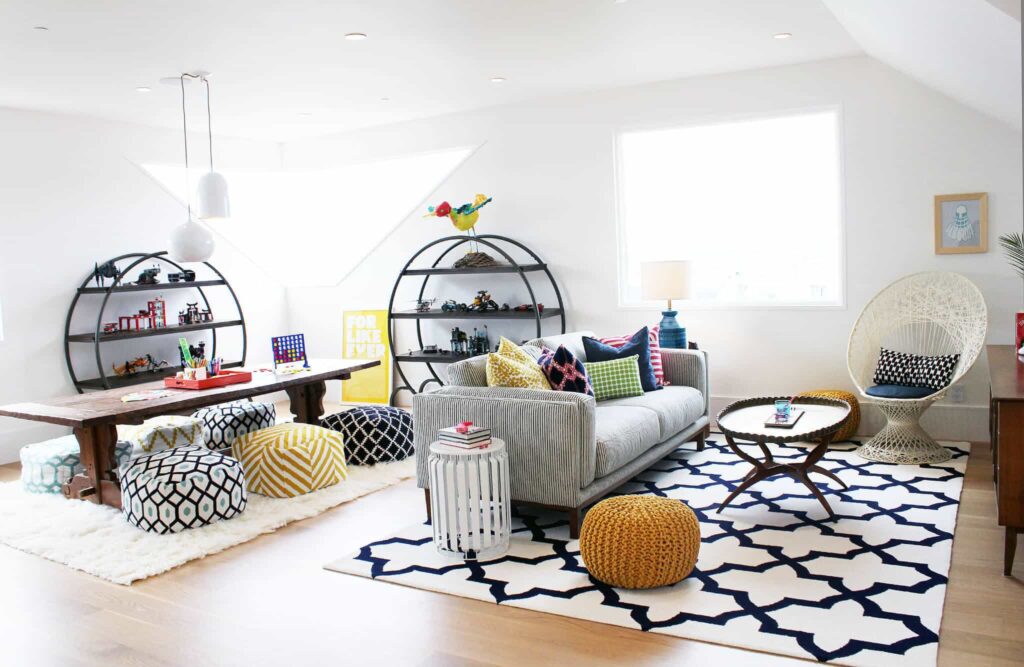 source: residencestyle.com
This seems obvious, but reorganizing should have a rhyme and reason. Don't shove everything into your cupboards to remove clutter. Here are some great ideas to reorganize right!
Arranging books according to size.

Integrating figurines, art, flower vases, and other small decorative items to lacking surfaces. 

Using clothespins to hang rings, pendants, or scarves.

Getting a large tote bag for your shoes.

Making space for cleaning products under the kitchen sink. 
Keep your bathroom neat and tidy
Keeping your bathroom clean is not only essential for personal hygiene but also for aesthetic appeal. No one likes to walk into a bathroom with a messy sink or a dirty mop lying on the floor. 
To start, sort out the toiletries, add indoor plants to cleanse the air, and clean the toilet seat with bleach. For extra effect, add a printed shower curtain or buy decorative soap or a beautiful gemstone tray for your mirror shelf. 
Support local art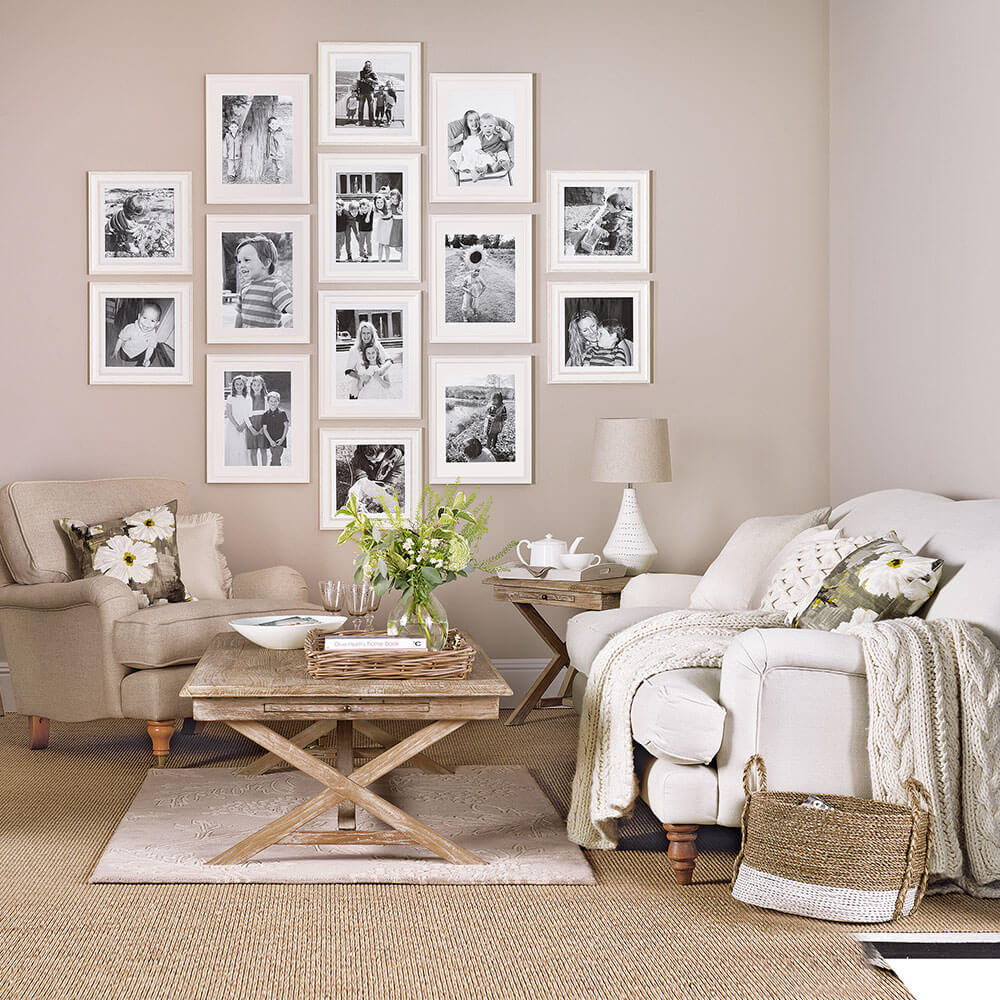 source: timeincuk.net
Sure, you can't invest in a Jackson Pollock, but you can make some local talent happy! 
Contact your local college art students and see if some are willing to sell their artwork at affordable rates. This way, you can save money and get an original art piece you'd love hanging on a wall.
Can't get in touch with an artist? You can ask your local printer to print a photo from one of your favorite trips or glass frame a traditional cloth (turbans, scarves, etc.). 
Use optical tricks
Do your ceilings make your rooms feel small and claustrophobic? There are some ideas similar to creating optical illusions, which can make a difference. Here are some for inspiration:
Medium shades squeeze a room. Use dark or light shades to create a contrast that improves room depth. 

Use floor-to-ceiling curtains. Hang-to-floor ceilings are like high heels for your room, instantly adding the illusion of inches. 

Hang large Wall-décor art. Opt for the large-scale door for small rooms. Remember: it's okay to leave a wall empty if the room is too small and may seem cluttered with the addition of a big-sized painting. 
Bring the outdoors inside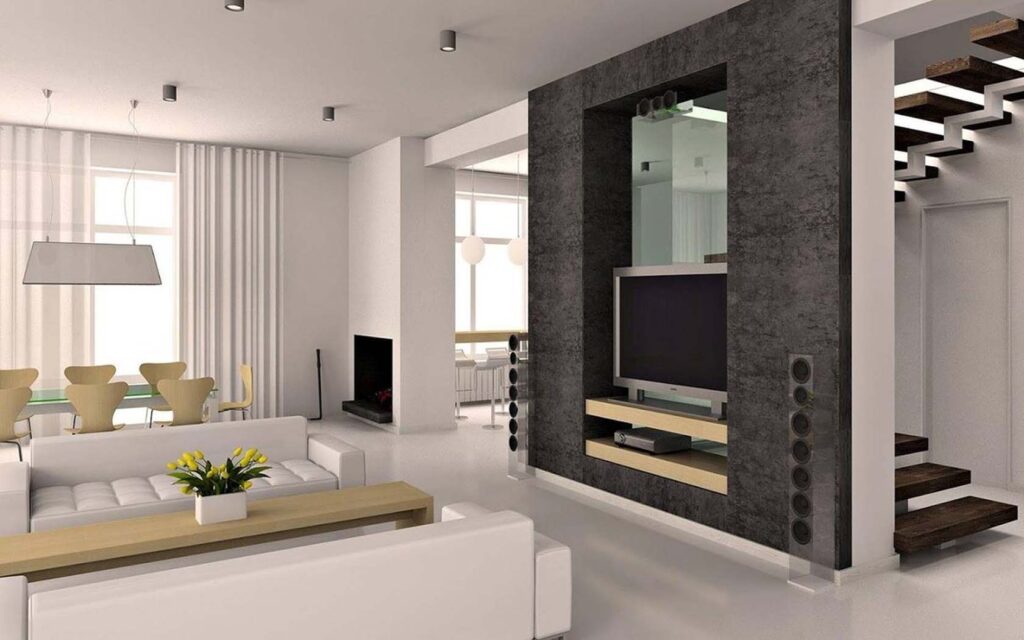 source: mydecorative.com
You can use outdoor materials indoors to significant effect. 
Things like garden pavers and stone sinks add character to your interiors. You can also look into the possibility of using outdoor fabric. 
Outdoor fabrics look excellent when repurposed into sofa covers and pillows. Also, they're great for adding a layer of protection to your furnishings because of their abrasion-resistant qualities. We all know how our loving dogs love to chew on furniture. 
Shop smart
Smart shopping is about finding the best deals. It's not about compromising for the lowest quality things.
For example, if you buy a sofa that doesn't complement the color and dimensions of your rooms, no matter how cheap it is, it's going to hurt your budget. Instead, find stuff you can picture with the rest of your belongings and that you want to keep for the long haul. 
Takeaways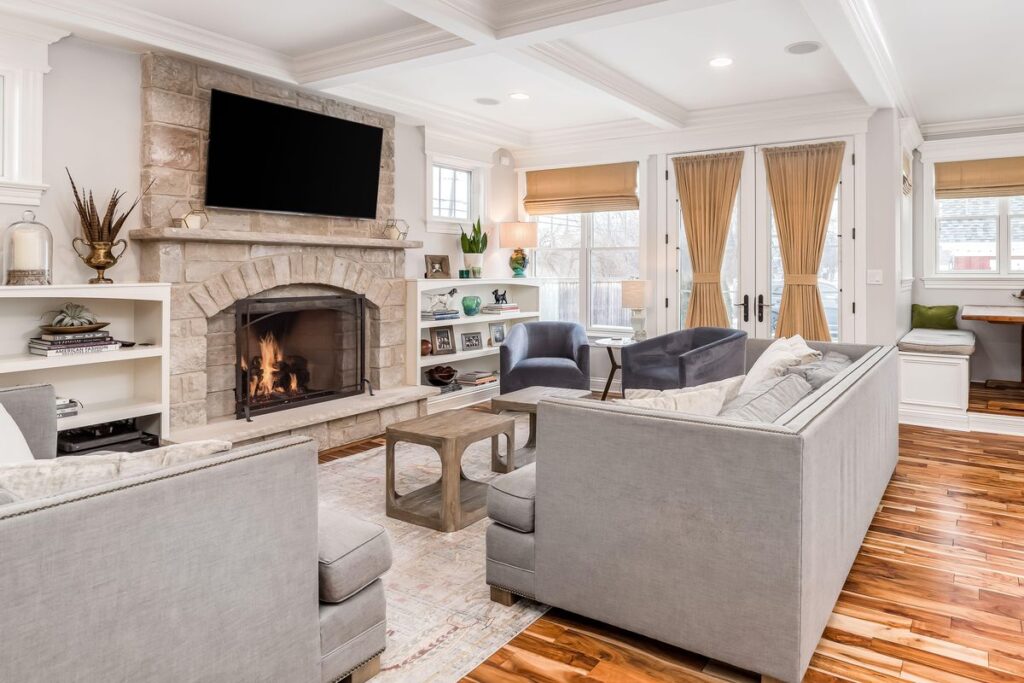 source: thisoldhouse.com
Make your imagination your trust fund. You can experiment with existing décor, make some time for DIY projects, or think up some other creative way of giving your home an elegant do-over. 
These changes are both cost-effective and easy to implement. By being creative and making a few small changes, you can massively improve the appeal of your home. This is vital when you are planning to sell your home, as appealing to more buyers can help increase your profits. 
If you are in the process of selling your home, you could benefit from a pre-sale property valuation. This will allow you to move forward with all the relevant information you may need, from an experienced expert.