Working from home can be extremely rewarding- no need to be stuck in traffic and subway for hours, and most of all, the extra sleep you get! However, it comes with its challenges- sometimes, the bed looks too comfortable to leave or a trip to the coffee shop turns into a shopping spree and you get distracted from work. We understand that it can be difficult to leave the home mode and enter the work mode when your home is also your office.  
Reduce the clutter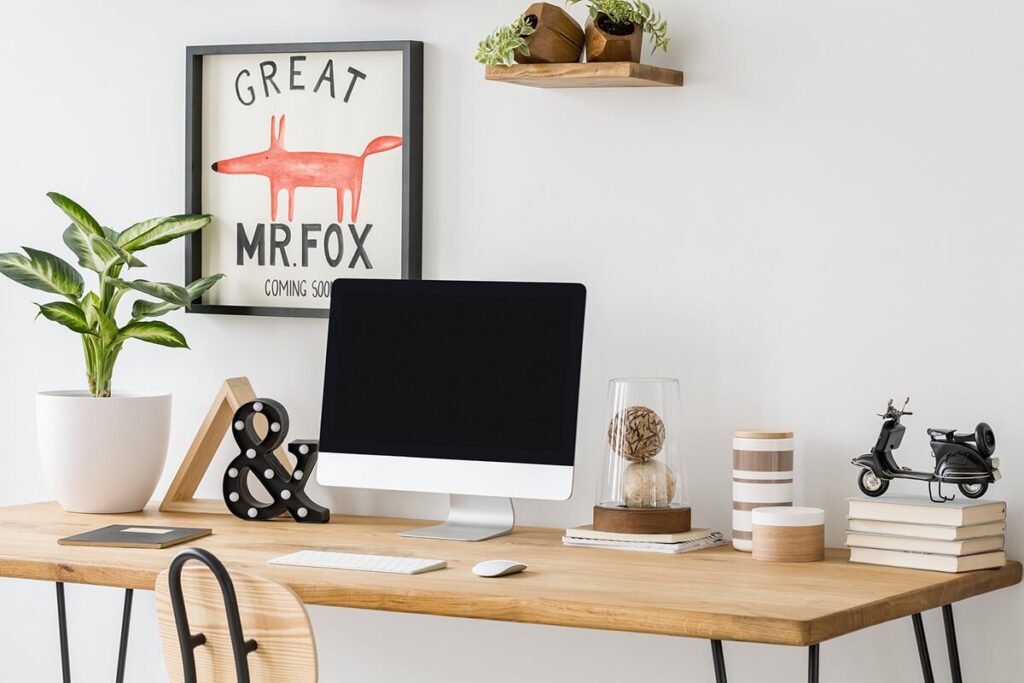 source: pinterest.com
Clutter can be the biggest enemy when it comes to home offices. It is easy to accumulate and very difficult to clean. It reduces motivation, increases stress, and makes things harder to find. 
The best home office improvement idea that keeps clutter away is to plan. Keep only the things you need every day on your desk. Make sure you have enough hidden storage to store the rest of the stuff so that it does not overwhelm your senses.
Put everything back as soon as you are finished using them so that you do not put cleaning off until the end of the day. Hiding all the cables around the room is another way to make the room look less messy. If you have a television, it is a good idea to wall mount it to increase space by removing the TV shelving unit as well as by hiding the cords. You can have professionals wall mount your TV by clicking here. 
Storage is the key 
source: travelprofessionalnews.com
A good home office improvement project relies on having proper storage. The key is to use the vertical space by building shelves and bookcases. It is a good idea to have built-in storage which allows you to conceal or hide functional items like files and printers and show décor or items that are inspiring and motivational. Good storage will ensure that the desk is clutter-free and tidy most of the time. 
It is also important to ensure that the desk proportions are just right so that you do not feel claustrophobic or overwhelmed. 
surround yourself with things that inspire you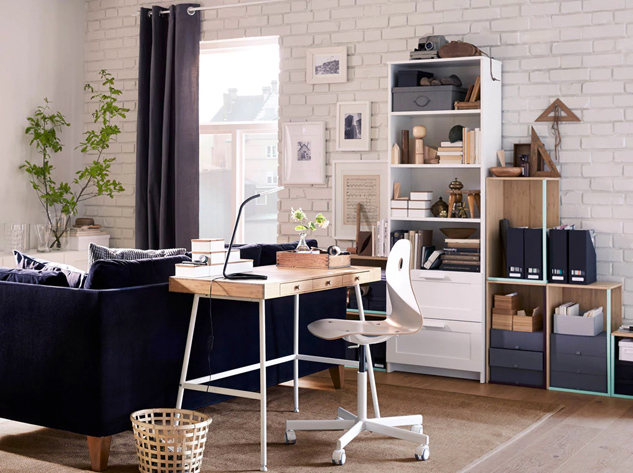 source: pastemagazine.com
The best way to have a productive home office is by filling it up with things that inspire and motivate you. Bright colours, patterns, and textures, when used in the break room/break area, can help make a relaxing environment. If you are unsure about patterns or bright colours, just use a vase with some fresh flowers! 
The best way to have a home office improvement where you can be productive is by having it set up away from noise and entertainment. Establishing a morning routine where you write down all your tasks for the day can help you organize and plan, hence avoiding stress and clutter. Turning off distractions and taking breaks every few hours will keep you motivated and productive throughout the day. In the end, having a home office that is personally inspirational to you is the key. 
Divide the room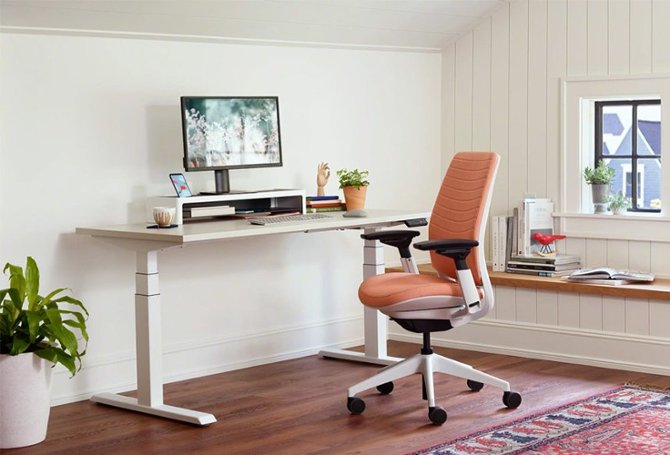 source: bbystatic.com
If you do not have the privilege of having a dedicated home office, room dividers are a match made in heaven for you! Not only do they divide your dedicated space from the rest of the room, but they also give the feel of having a dedicated home office area as you are blocking out the other room. Apart from this, they also provide a good background for virtual meetings. The best part about them is that they make no structural change and can be put up or removed according to the convenience.
You can choose to get the right look, features, and customization- the most popular ones are the ones that can be folded up easily and stored with no hassle when not in use. If you would like a more permanent solution but don't want to make structural changes, consider a free-standing bookshelf to act as the divider. This will also increase the storage in your office area.  
Change the lighting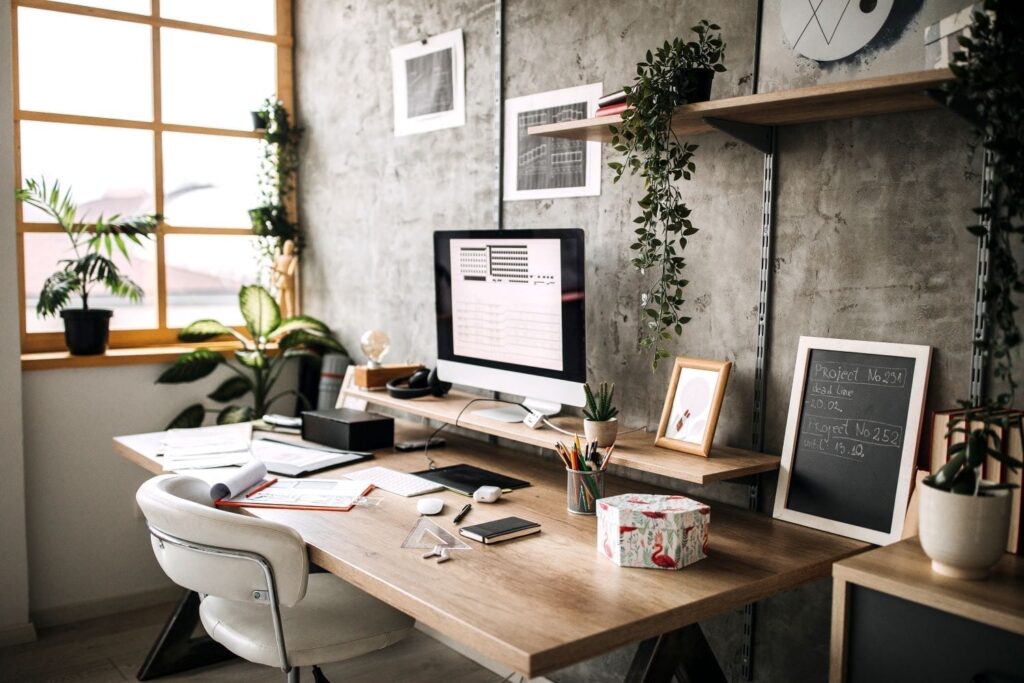 source: pinterest.com
Lighting is extremely essential when it comes to home offices. Not only does it ensure that your workspace has adequate light so that you are not straining your eyes, but good lighting also helps with virtual meetings. It makes you look more professional and makes for a better experience.
Natural daylight should always be a priority, however, if your home office lacks big windows or does not have a dedicated space, you need to ensure that your artificial lighting fills in the need. Especially for offices that do not have a dedicated space, it is likely that you might not have particularly good lighting. Consider getting a colour changing bulb so that you can alternate between warm and cool lights.