How many times have you looked at the stairs of your house? Stairs can simply exceed functionality and there are many times when a stunning staircase is a showstopper in an otherwise stationary place. Here we have rounded up some amazing designs for your home improvement. Let's get started. 
Have The Staircase Carpeted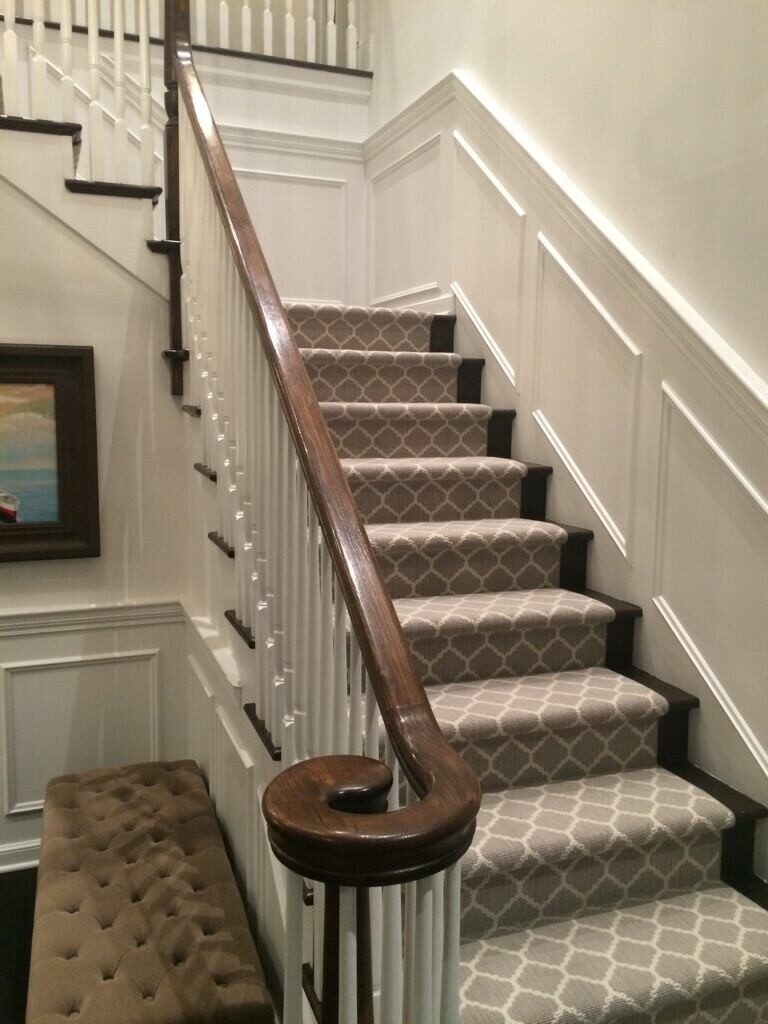 source: lewisfloorandhome.com
Carpeting can add warmth to any interior, especially after being added to a striking staircase. With additional hints of color and texture, carpeting can create an idea of ​​continuity between two separate floors by creating a design. Use some amazing carpets to decorate your staircase and use your stairs to showcase your style. It will surely give a royal look. You will get plenty of carpet options, choose the best one and decorate your staircase. 
Use Statement Lighting
source: centsationalstyle.com
Lighting is always an important part for any decoration. Illuminating stair areas can usually be a complex task. Are you looking for lighting options that functionally still accentuate part of the designs? Add a good dose of style to this area by bringing some amazing lights. This illumination can brighten up the space as well as make the entry somewhat great.
Add A Dash Of Color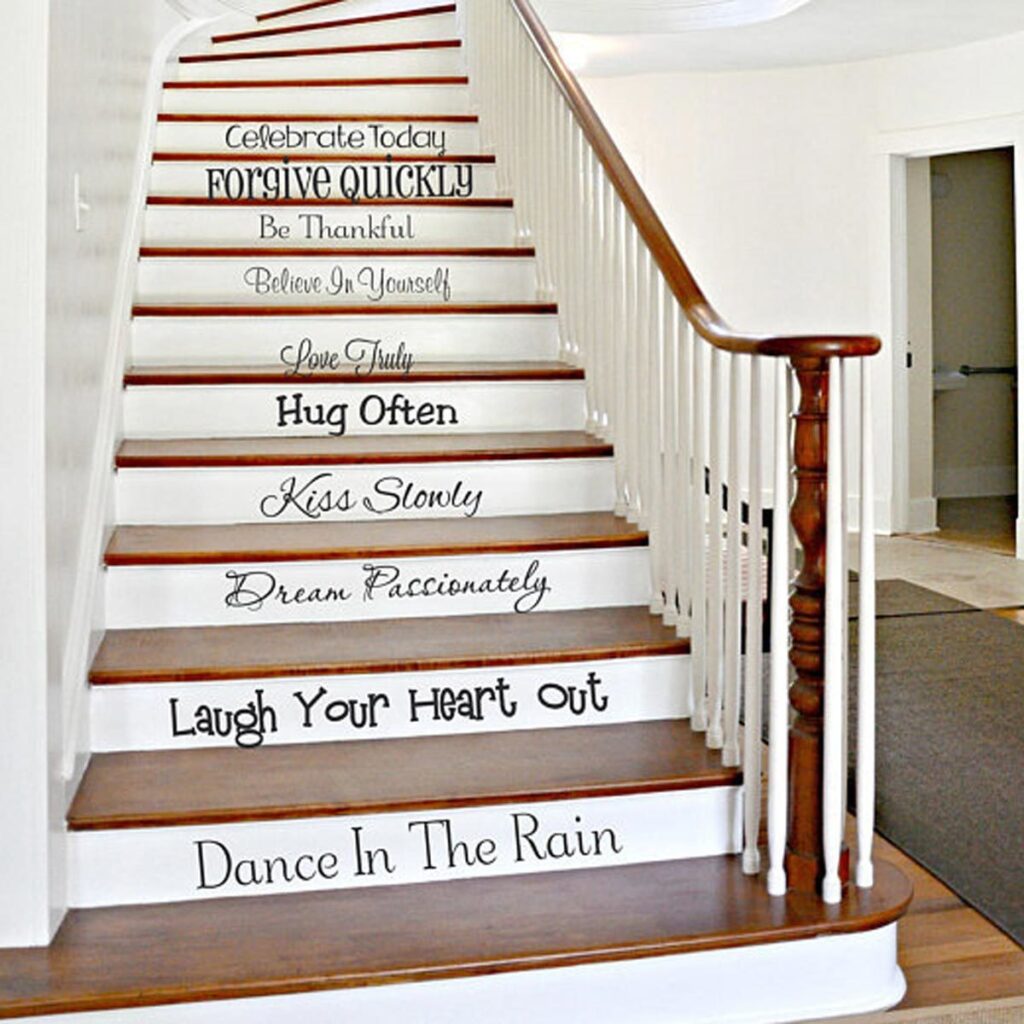 source: familyhandyman.com
Are you looking for some creative ways? Good art is created when you think outside the box. Draw these and use your writing skills to recreate your old or traditional staircase design. This collection of stunning dash colors along the stairs can look quite elegant and sophisticated. 
Use An Assortment Of Mirrors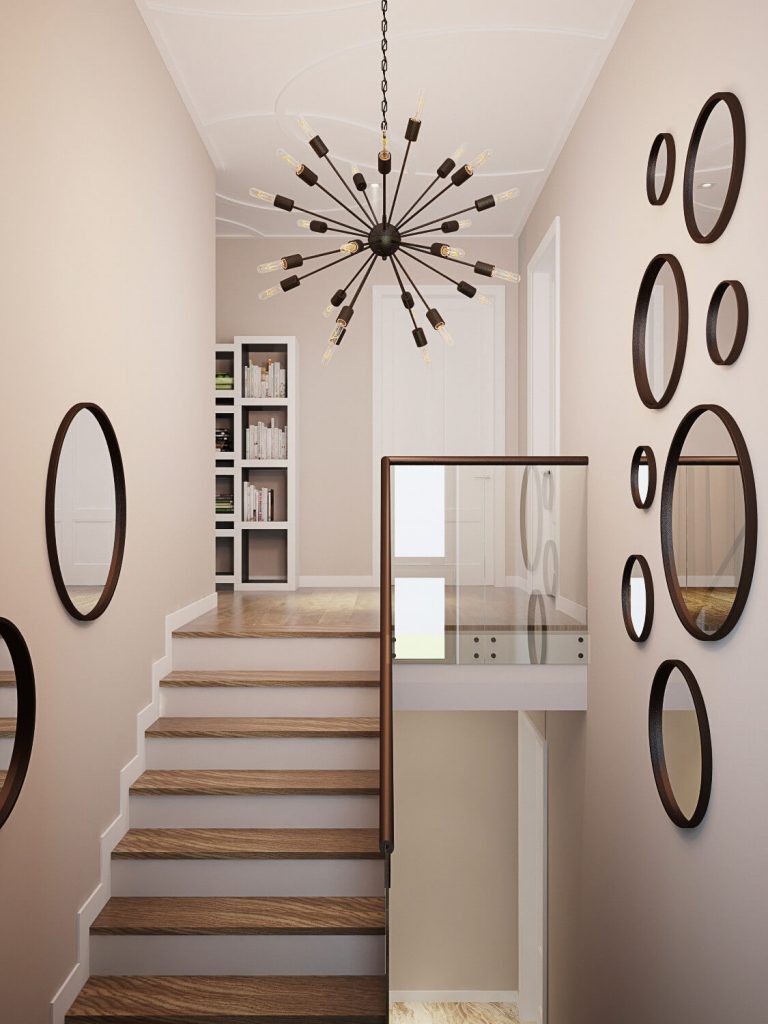 source: demiandashton.com
Stair walls are a cool corner often overlooked by homeowners. Your stair wall can be transformed from a neglected area to an eye-catching focal point, you just need to use some creative ideas. The collection of these amazing mirrors has made the stairs light and airy. This is the best way to create a royal view.
This is a great way to showcase a unique collection of mirrors of different shapes and sizes. They all have different characters and most importantly, they illuminate daylight throughout the room. You can go through some online shops to get these mirrors. 
Create A Gallery Wall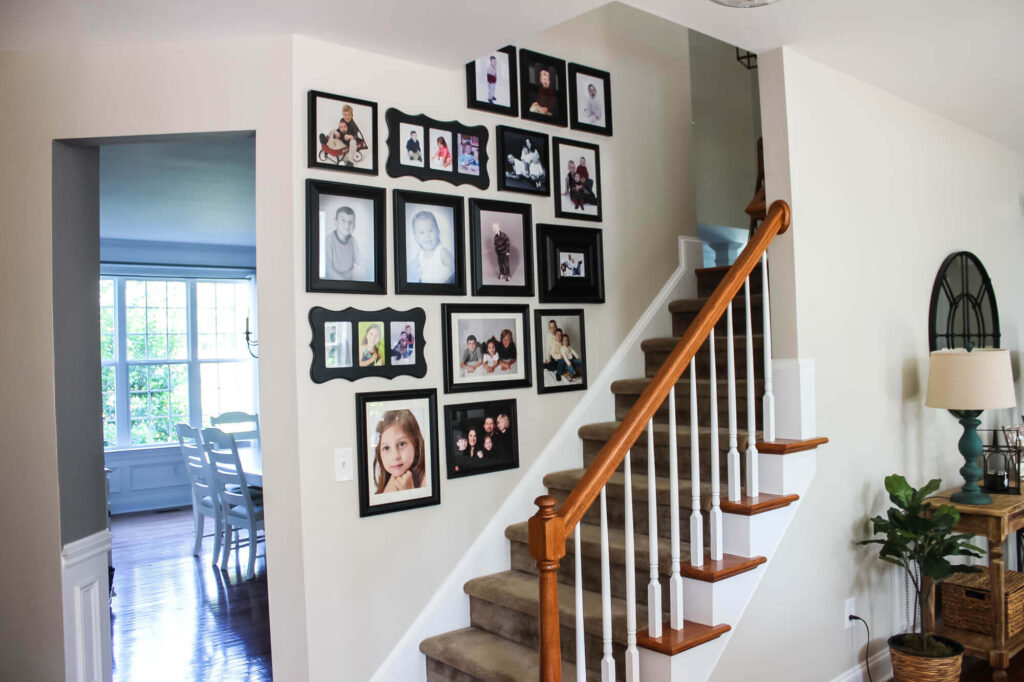 source: simply2moms.com
A mix of two different themes and a collection of match art is sometimes necessary to create the balance of the stair wall. Create a gallery wall filled with all kinds of family pictures and childhood pictures. It is a great idea to be able to see all the photographs and different memories as you climb each staircase.
A staircase decorated with gallery walls can make a great impression. A stair wall filled with different textured, sized and colorful photo frames will also add drama. It becomes more artistic when framed images become different and different stories are told.
Create A Display Ledge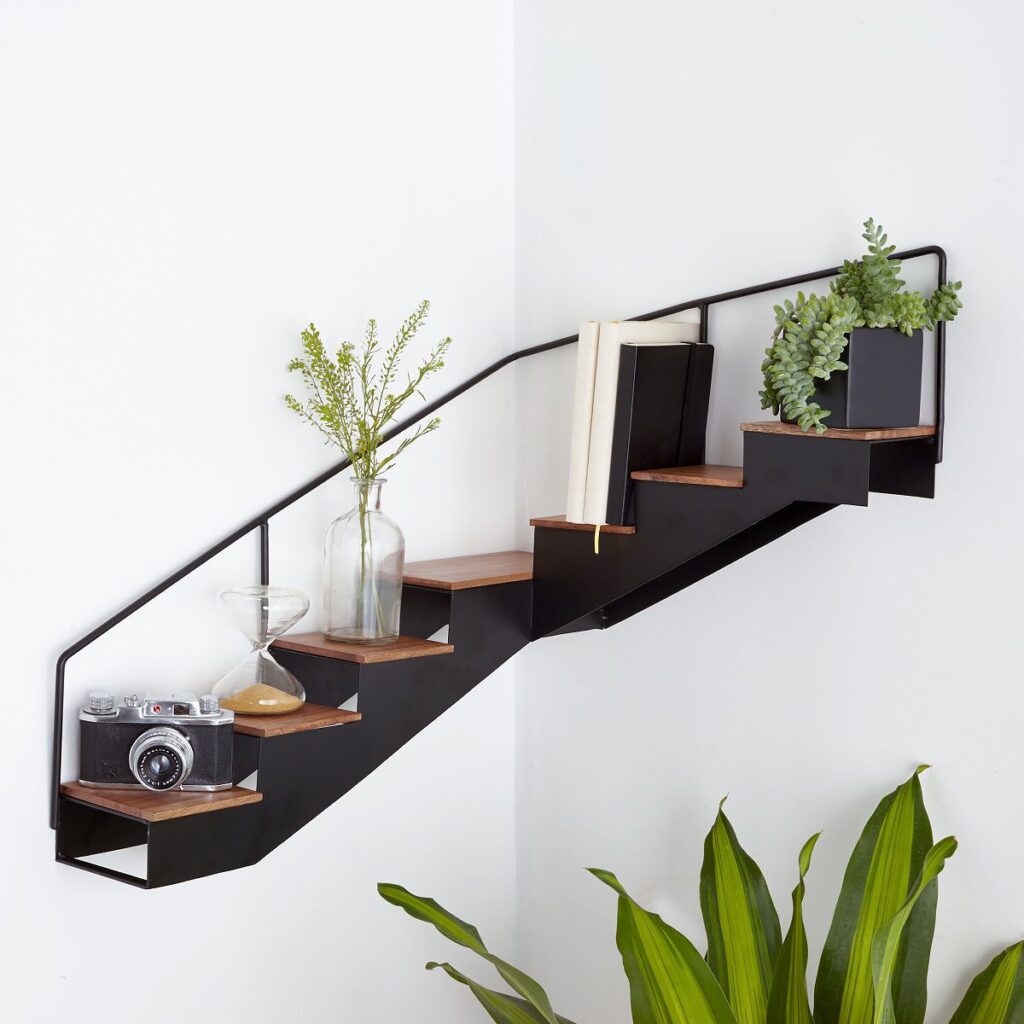 source: pinterest.com
The stairs are one of the first things you see when you enter your home, so it needs to look well-designed. If you are looking for something out of the ordinary for your own stairs, this unique design will definitely create an enlightened environment. This amazing staircase remodeling design of decor is both timeless and can be used in older homes to create a perfect contrast to create a continuum of theme or new home.
Bring Nature Inside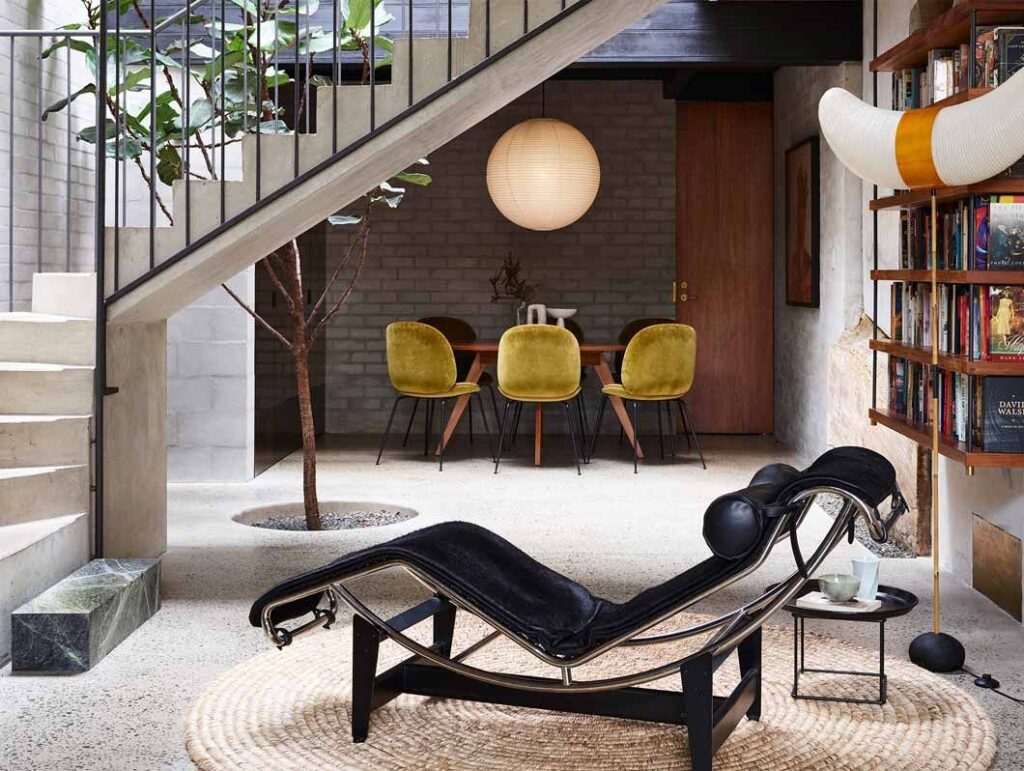 source: hearstapps.com
Bring some greenery environment and then see how you can transform the interior of your home into a green and fresh home without any effort. You don't have to spend on expensive patterns or decorative ornaments. Just bring a few ornamental plants as well as combine it with the interior. It will aesthetically enhance the beauty of the place and bring purity. It's a great idea for rebuilding your staircase and adding character and personality to your home.
Your staircase is probably the last place you think to decorate your own home. But this place needs to be decorated. 
As you can see here we have described some amazing designs. Choose the best design and showcase your creativity.