A holistic approach to wellness must include fitness. A healthy lifestyle requires daily exercise for at least 15 to 20 minutes. The early morning professional gym session is not for everyone, and going to the gym after a long day at work is highly exhausting.
You do not need to spend a hefty amount on commercial gym subscription packages. You can set up a great home gym with some types of equipment and a basic setup. All you need is some room and the appropriate tools. You can redecorate your home as a part of home improvement to create a positive place that is ideal for taking time to work on yourself.
Plenty of online workout resources are available to follow smartly in the comfort of your home. You just need a home gym and tools to stay healthy. Additionally, it will save you money and you can set up a great home gym effortlessly with some standard workout pieces of equipment.
How To Set Up A Great Home Gym?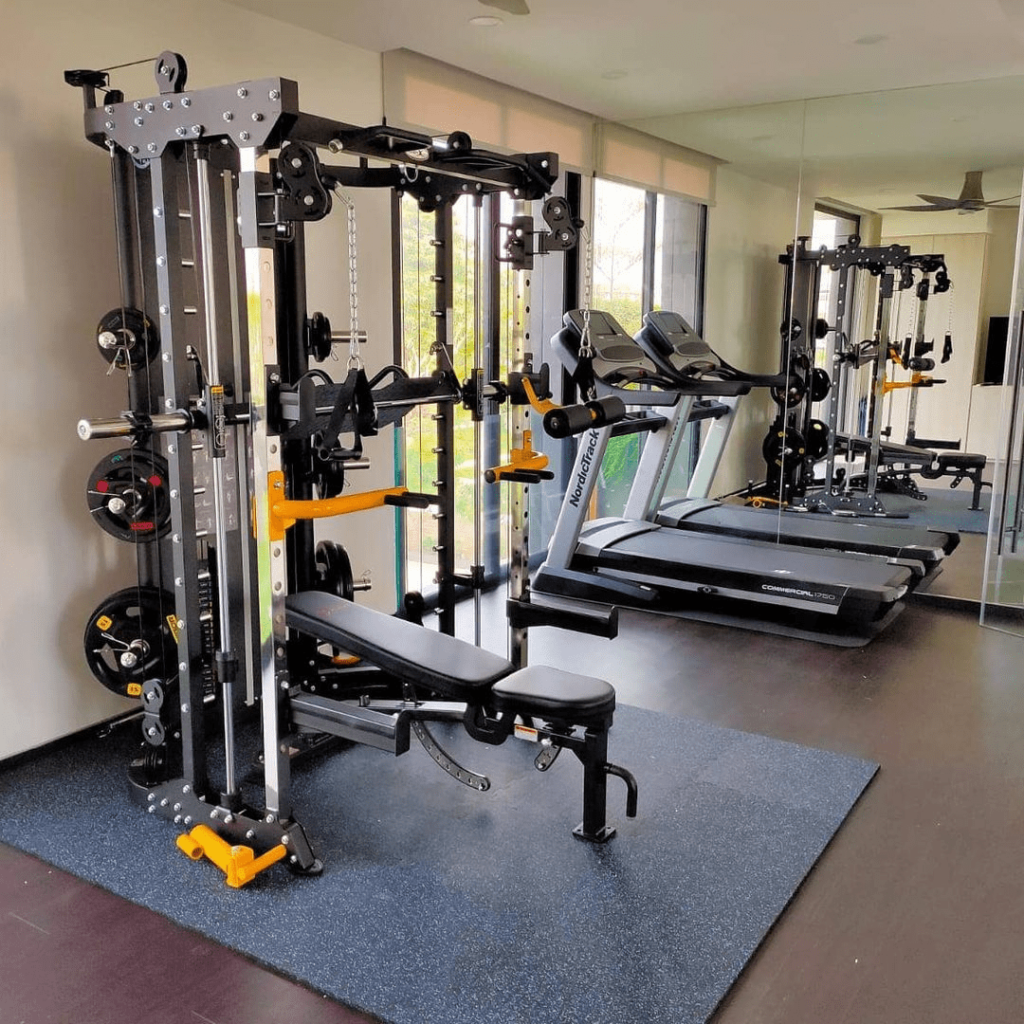 source: pinterest.com
Following 5 simple steps, you can set up a gym at home.
Locate a relaxing area for your workout

Purchase enough quality tools.

Store Tools in the proper place.

Set up the pieces of equipment appropriately and design the best home gym.

Use every setup efficiently and optimize the gym according to your fitness goals.
Let's check out how to set up a great home gym that will not only be helpful in health improvement but also helpful for your home improvement.
Essentials For A Great Home Gym
Treadmill
The many obstacles to achieving your goals of losing weight are removed by having a treadmill for your home gym. With you at home in comfort, it is a more affordable and prudent investment that lasts longer. Brilliant for unwinding after work or once the kids are in bed at last. Lots of space is not required because many of them fold up.
Elliptical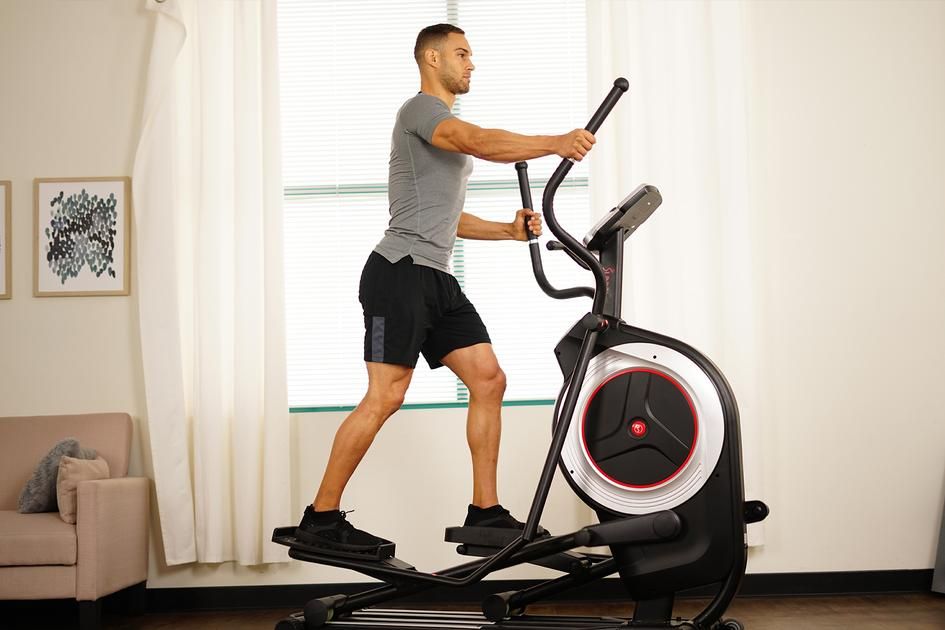 source: pinterest.com
One well-known type of cardio equipment is the elliptical machine. The benefits of practicing this tool are numerous. While you listen to music or watch your favorite show, it consumes calories and wears away at the lower and chest region. 
Additionally, it is gentler on your knees than on a treadmill and is more secure. Apart from aiding in weight loss, it also helps in toning the entire body.
Resistance Bands
Everybody can utilize them, regardless of fitness level. No matter how many reps and sets are in your circuit, you should always use a band that feels difficult for the action.
They are suitable for many exercises. Moreover, they are a budget-friendly investment for your home gym. Before purchasing resistance bands, it is crucial to take into account your fitness objectives because the bands have various degrees of resistance.
Dumbbells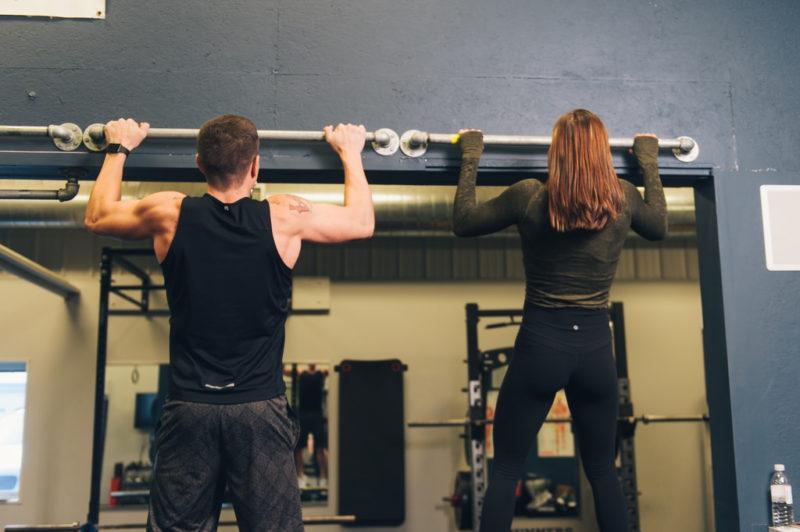 source: pinterest.com
The most obvious fitness tool for at-home workouts is the dumbbell.
They are suitable for all types of exercises because they are compact, reasonably priced, and, unless you choose a preset set, let you change the weight. Dumbbells generally come in two types: fixed and adjustable. Choose the sets based on the objectives of your workout.
Yoga Mat
It is a basic requirement of any gym enthusiast. With the help of a yoga mat, you can have a comfortable position while sitting or standing. Furthermore, a yoga mat does not slip while doing exercise and works as a cushioning agent. You can choose yoga mats made of materials like PVC or rubber. 
Stability Ball
source: pinterest.com
If you want to expand the range of motion during a workout, stability balls are the best tools for this purpose. You can do crunches and sit-ups with the help of stability balls and they are vital for body fitness. The main focus of using these balls is to work on abdominal and lower back muscles. Additionally, they are extremely helpful in squats and push-ups.
Pilates Mat
The density of a Pilates mat helps it to grip the wooden floor firmly and support the spine better. The mat used for Pilates should be sturdy enough to support your back because the exercise involves rolling around on your back or tailbone. Wider Pilates mats allow for many variants.
Jump Rope
Jump ropes are easy to use and handy for kids as well as adults for a quick exercise. Moreover, they act as a tool for a cardio workout. 
Medicine Ball
source: pinterest.com
A Medicine ball is a tool that is popularly used for strength training, especially for athletes. It is a motivational accessory for your great home gym. It is useful for dynamic movements. You can do repeated movements and stretching exercises with the help of a medicine ball.
Active Wear Clothes
You should dress appropriately even if you exercise at home. Inconvenient clothing prevents you from committing to your training. Shop online for the appropriate fitness attire for your body type before starting at-home workouts.
Final Lookout
Nothing can stop you to reach your fitness goals. It is convenient to set up a home gym with the given instructions. Enjoy working out at home by setting up a great gym and encourage your family members too to utilize it.
This will save you from the hefty cost of commercial gym subscriptions and save you time and energy. It is a one-time investment that you will be proud of in the future.