Many of us have family photographs on our walls or mantle pieces. If you want to give your home a new look or make it stand out, consider putting painted portraits up instead. These will lift the value of your house, not only visually, but possibly even financially.
Here are five ideas for getting some art up on your walls.
Family History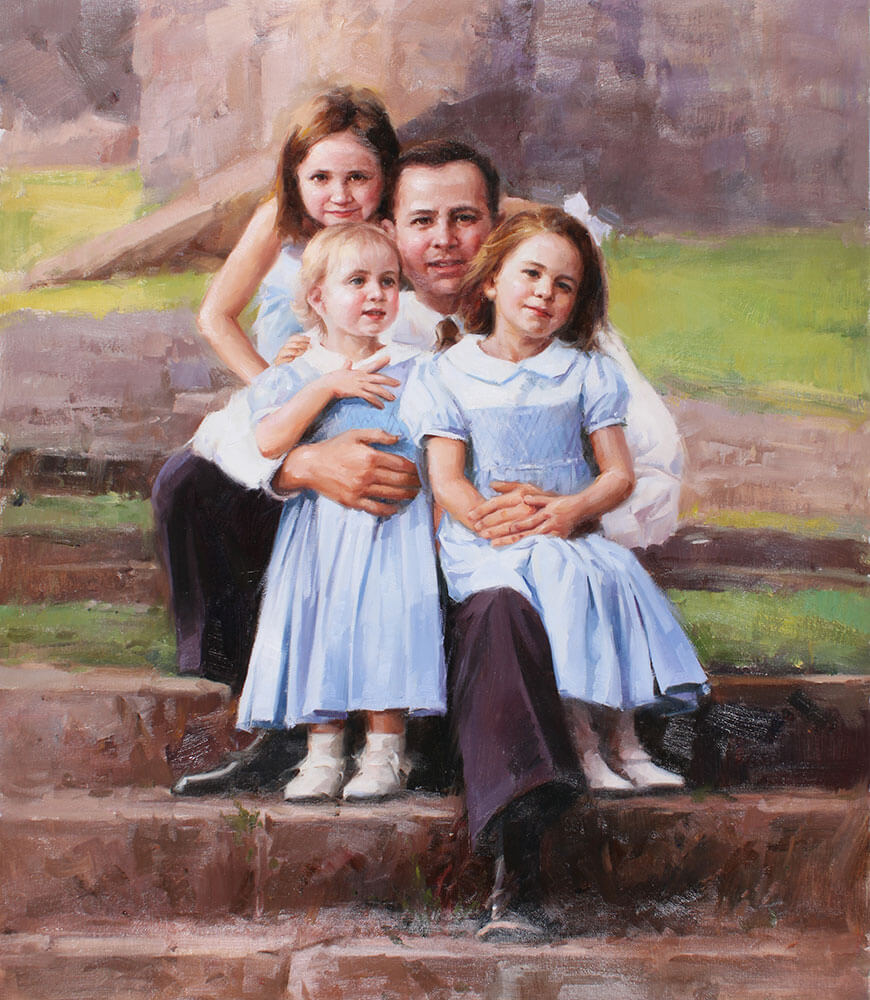 source: oilportraits.com
Why not chronicle your family history, not in words, but with portraits. Turn your library, study, or even your living room into an ancestral story.
Get paintings done of your predecessors from old photographs and then display them in the room, in the form of a family tree. Add to these as the brood grows.
This is even more interesting if someone in the past has some notoriety in their life. You may find out a lot about your family you never knew.
Special Occasions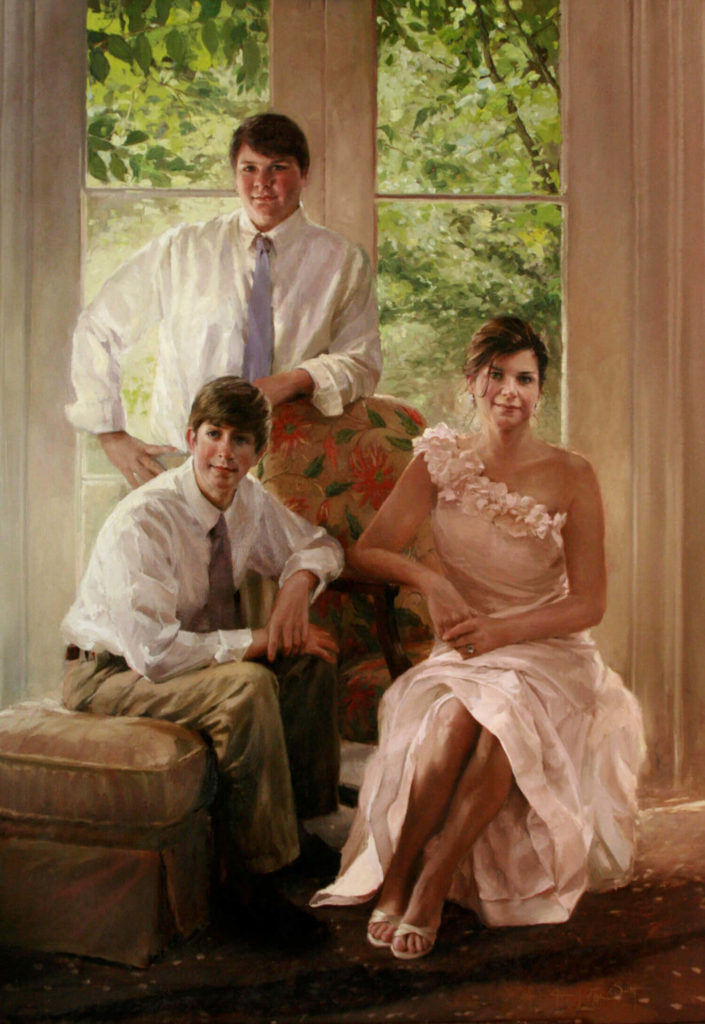 source: pinterest.com
Graduations, weddings, and having a baby are life-changing moments that need to be cherished. Sure, you could keep photographs, but an oil painting can capture this event as a timeless reminder.
Photos can get misplaced or fade. The artwork on a canvas, if taken care of properly, can captivate these memories for a long time.
Invest in Art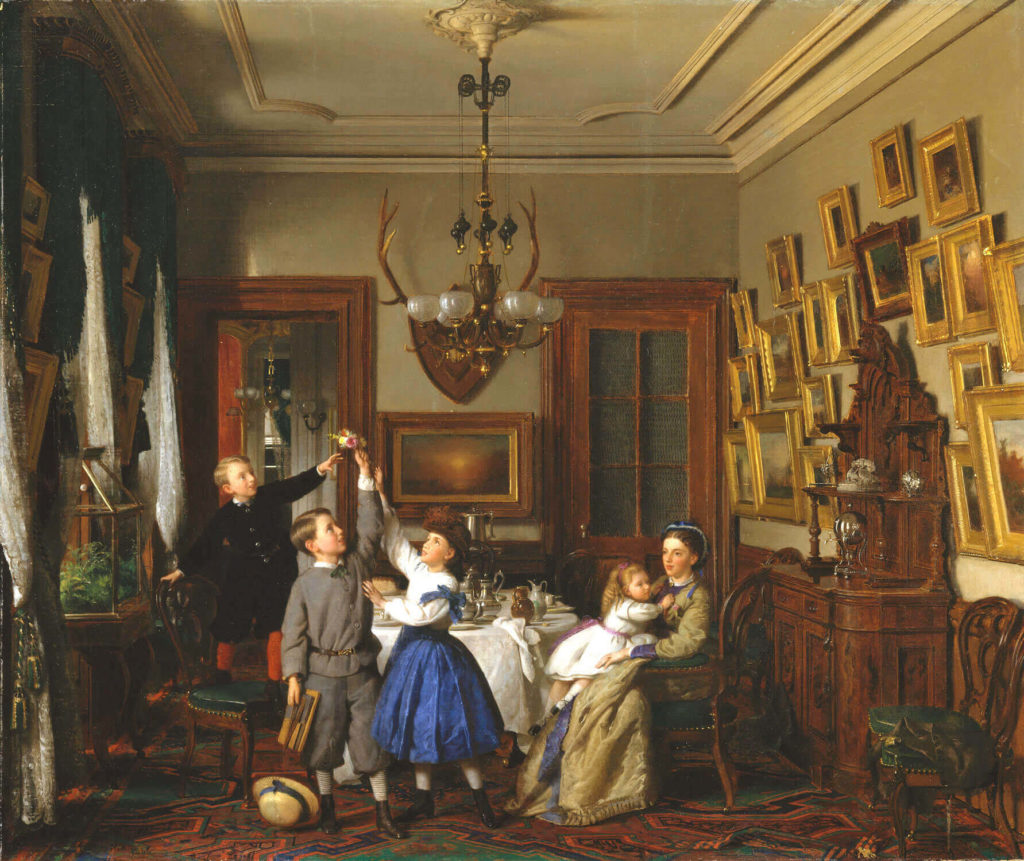 source: pinterest.com
Portraits don't have to be of your family. If you have some cash handy and are looking for an investment idea, why not purchase a piece of art by a famous master. Paintings like these come onto the market often, and if you're in the right place at the right time, you may pick up a classic.
Art like this appreciates with age. Not only would it look stunning on your wall, and provide a great conversation starter, it could be something you could convert back into cash, if needed, later in life.
Art Classes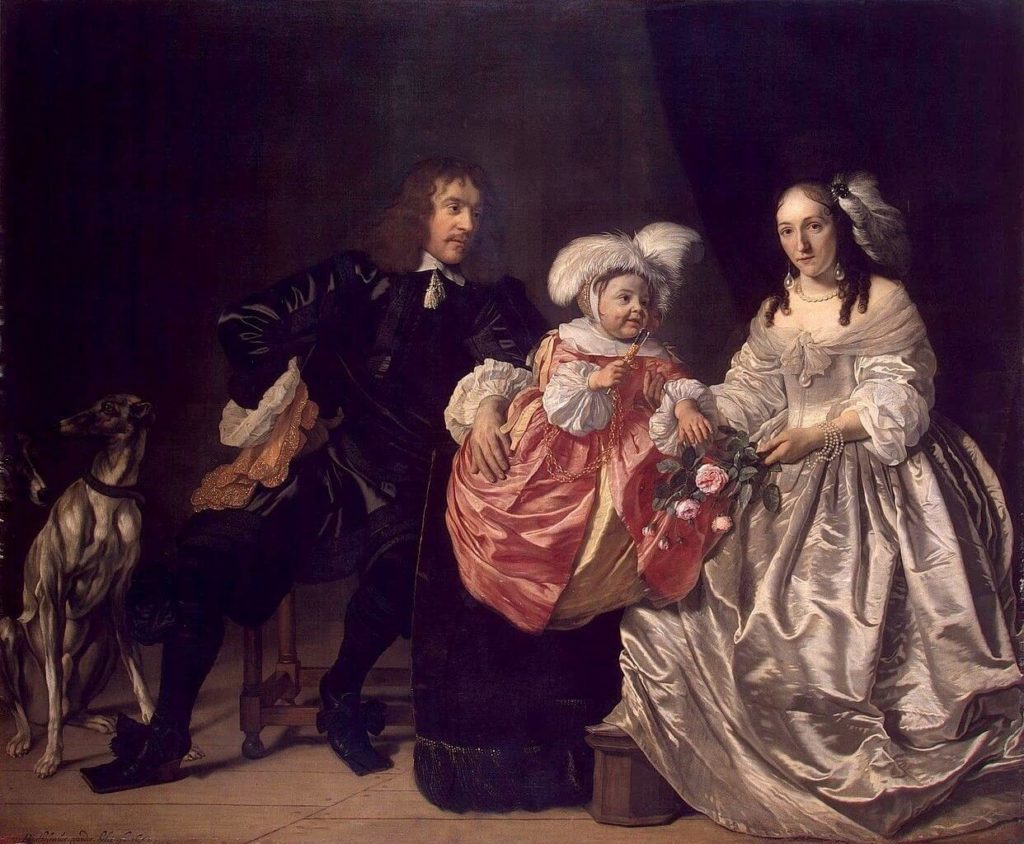 source: oceansbridge.com
Is a member of your family a budding artist? Or perhaps you fancy it yourself. Why not attend art classes? This form of education not only bonds the team together, but it allows unexpressed talent to stand out. 
These classes are an opportunity to paint each other's portraits. The ones that look the best will get pride of place on the wall. The others, well, you can decide what to do with those.
Outsource the Painting
Don't worry, if nobody in the house is able to paint on their own. You can get outsiders to do the painting for you. There are even companies, such as Instapainting, who can convert photos into oil portraits. What a brilliant idea!
Some artists can paint complete family portraits for you. Some choose to duplicate a photograph, while others like to do it 'old-school' style and have you sit for the picture.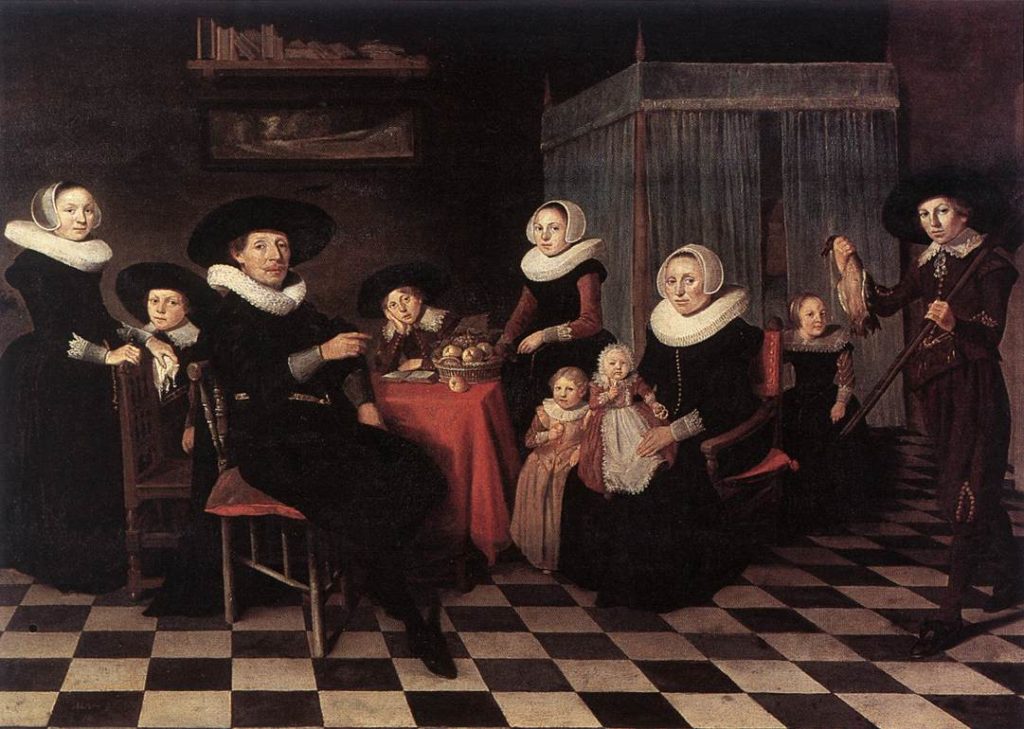 source: oceansbridge.com
Beautify Your Home
Be the unique family on your street by having painted portraits in your home in place of photographs.
You could turn an entire room of the house into a showcase of family history, or a stage for your favorite moments or achievements. Why not attend classes to see if anyone shines as an artist, if not you can invest in it, or even have an outsider paint for you. 
Whatever you decide, having painted portraits up will undoubtedly increase the physical and financial value of your home.