First impressions are crucial in everything, including your house appearance. Since the first thing, you see when you approach a house is a lawn, its paramount to maintain the grass short, lush, and presentable. All you need to do to achieve this is a good lawnmower.
Purchasing a lawnmower that is perfect for you in both size and performance is the best gardening tool investment. However, the market is full of lawnmowers, all with different price tags and specs, so shopping for one can be exhausting. So to aid you in making a decision, below are seven things to consider before making the purchase.
1. Performance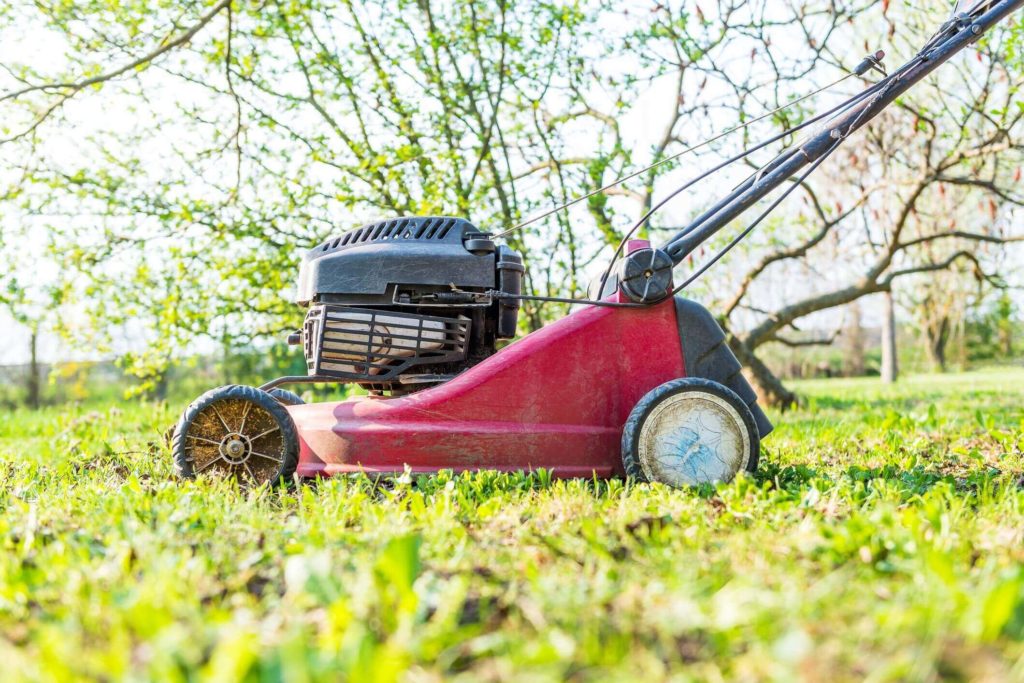 source: hearstapps.com
First off, you need to find out what type of grass your lawnmower is supposed to deal with. For example, do you have weeds? Tall and wet grass? Do you need one for leaf mulching? Or do you have normal Bermuda grass? Etc. This, in turn, will help you decide what type of engine capacity will serve you best.
Of course, the tougher the course, the more engine juice you will need to achieve a well-mowed lawn. Typically, the engine size ranges from 140-cc to 200-cc. In as much as the lawnmowers with big engines cost more, they are the ones that are well suited for harsh conditions. So it would be best if you closed your eyes and splurge. However, if you have normal grass that cuts in seconds, then a small engine should do.
2. Size of your patch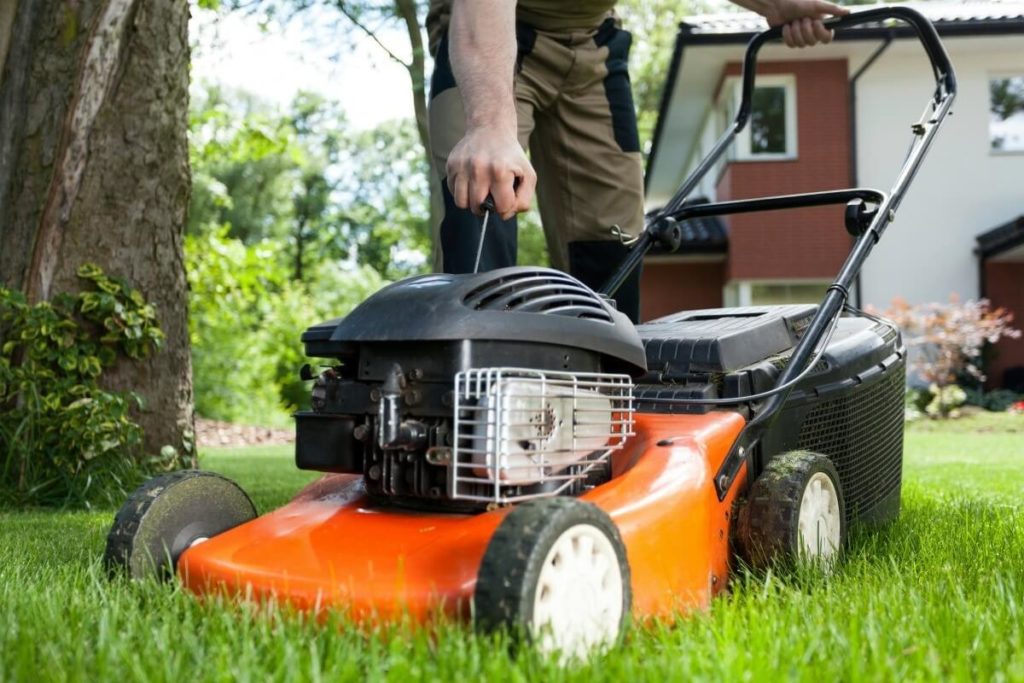 source: thrfun.com
Different types of lawnmowers work well for different sizes of land. Even if you don't know the exact lawn measurement, having a rough idea will help you come up with an informed decision. If you reckon your patch is about 4000 square feet, that's a big lawn that needs a mower that is easy to maneuver, has excellent engine power, and offers you value for money (because they are expensive). Since manual and corded ones are out of the question, your options remain to push lawn mowers (for flat lands), ride-on lawnmowers, or a self-propelled mower for efficiency.
Is a riding mower worth it? For a small space, you have more options to choose from, as any mower will work for you. So the only thing that will determine your decision is the budget.
3. Price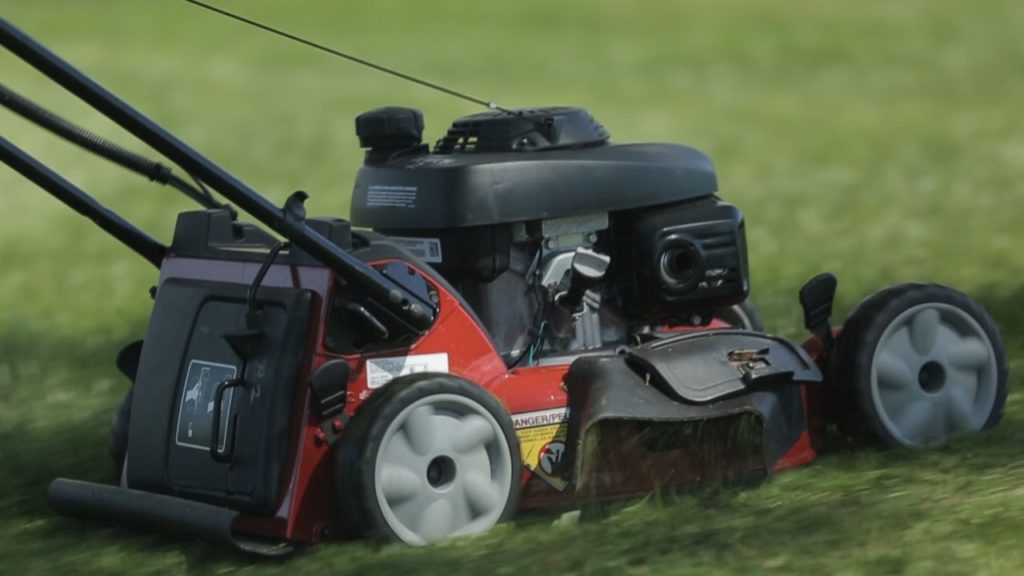 source: pinterest.com
In as much as you don't need to break your bank for a lawnmower, going cheap is not usually the best option. This is because it will often translate to high maintenance costs and bad user experience. Look beneath the shiny brand name and an affordable price tag to the actual specs, battery, engine, and performance.
One easy way to do this is to go online and check reviews from credible sites like Amazon, Yelp, and even Facebook, etc. However, as is with any commercial product, you are bound to get people who had a bad experience. So make sure the people with good experiences outweigh the ones with bad experiences significantly, and you are good to go.
You could even pick up a good mulching mower for a decent price if you shop around!
4. Drive control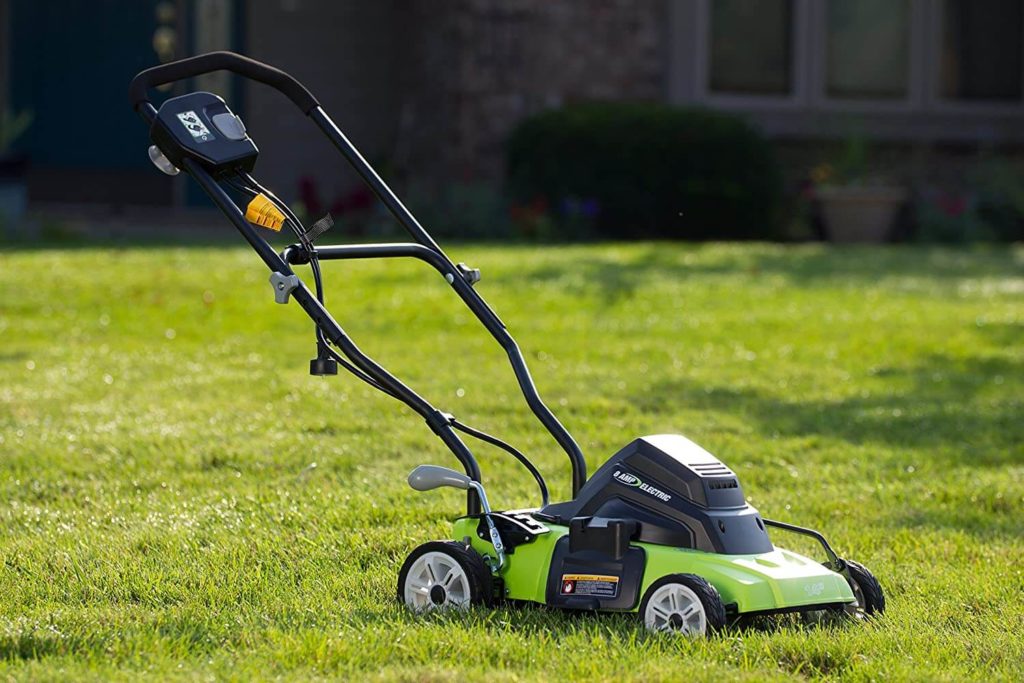 source: columbiaflorist.net
Because a lawnmower is somewhat a life-long investment, you need to make sure you will always be comfortable operating the machine. This starts with the drive control. The market offers you five options;
A lever that you operate with a thumb
A telescoping handle that you work by pushing forward to increase speed, driving and upward to control pressure and backward to stop
A lever that you operate as a bicycle brake
A metal rod that you squeeze against the handle
So if you are not as energetic, try going for the secure options. This is important especially if you are getting a traditional lawnmower as they tend to require a lot of energy to control. If you are not sure you understand how the drive controls work, most shop attendants will be more than willing to give you a test drive and help you decide your ideal preference.
5. Functionality and features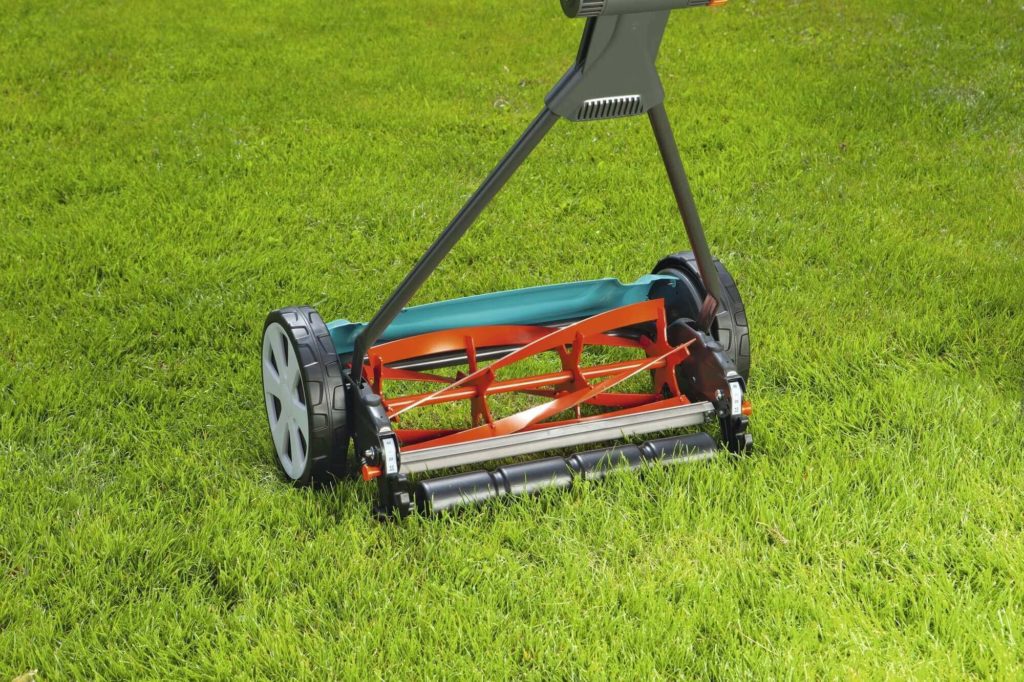 source: niceshops.com
Prioritize lawn mowers with additional features like; one with an hour check so you can easily schedule service, a bumper to protect the device from impacts, a restart button, so it's easy to stop and clear the path if need be, etc.
Find out the type of grass you have as the cutting height needed for proper growth of lawn grass varies. Then armed with that information, look for a lawnmower that lets you adjust to the required height. Let's say you want to mulch and not collect the clippings; you should be able to select that too.
6. Electric vs. gas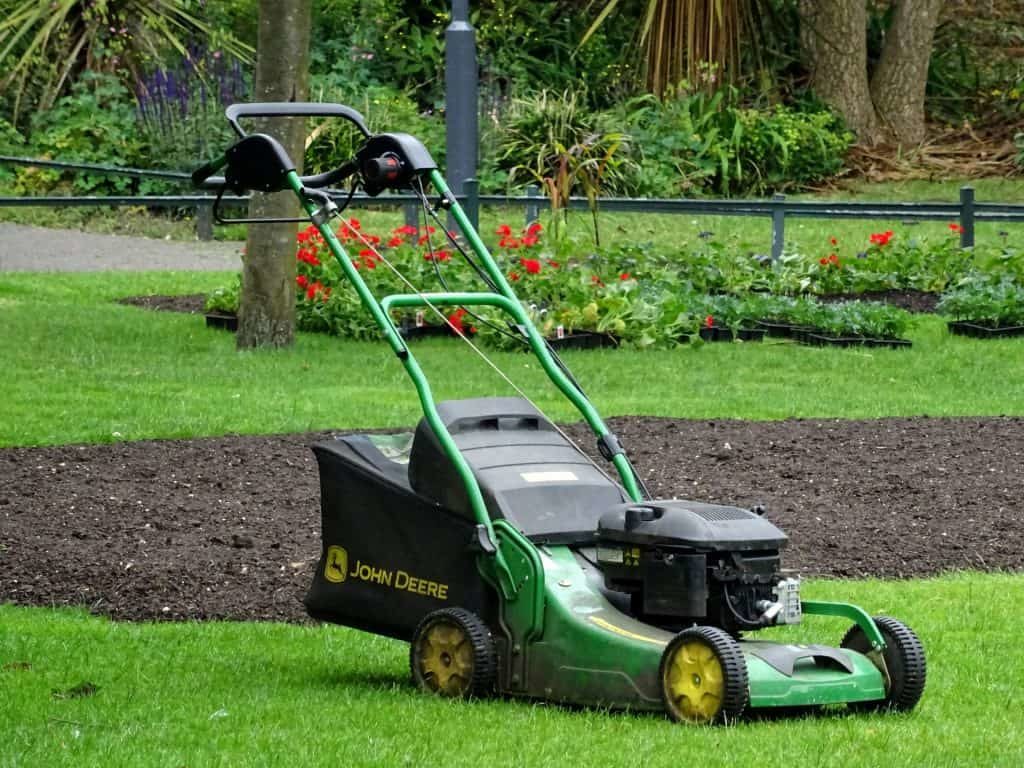 source: commercialmowerreviews.com
If you live in one of those posh neighborhoods where the neighbors are bound to issue noise or smoke complaints, you need to go for an electric lawnmower. Typically, they do not produce the loud noise or chocking smoke emitted by their gas counterparts
On the other hand, gas lawn mowers are more efficient thanks to their better cutting power; So if your terrain is tricky, they will serve you well. They are also a good option if you have a large lawn and cannot be bothered to recharge after every few rounds.
7. Warranty, maintenance, and service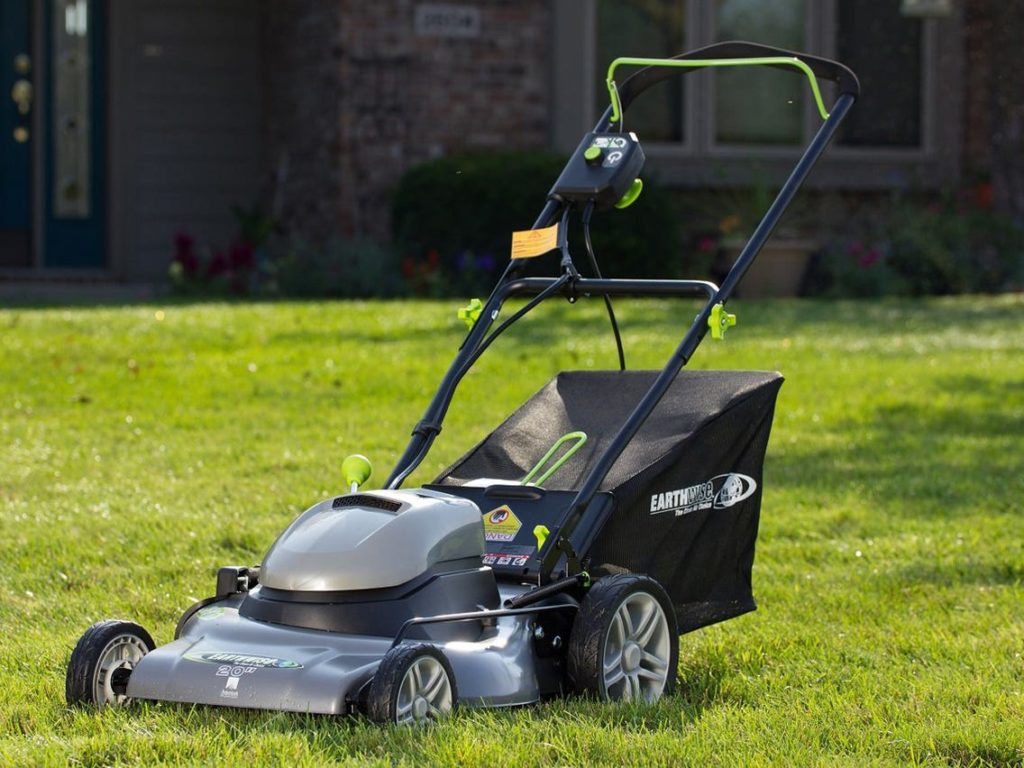 source: insider.com
All credible brands offer at least two-year warranties on their products. Also, you can pay an extra amount if you think the warranty is not long enough and want to protect yourself. However, the warranty can come with conditions that are not favorable; hence you end up with a sheet of paper that does nothing to help you. So make sure you study the terms before signing on a purchase.
Try to go for brands that have service stations near your home. You wouldn't want to cross over several towns to get help. Also, because not everything is covered within the warranty and the warranty is bound to end, research on the maintenance cost of the lawnmower you intend to purchase.
Summary
Thinking of buying a lawnmower seems like a walk in the park, but in retrospect, it is a very tricky decision. There are a million choices to make, and the pressure to invest in the right product is overwhelming. So I hope this article eases your burden and leads you to a quality, reliable lawnmower at The Architecture Designs.