A wedding is a commencement of a new life together for a couple in love. It means they will no longer think about themselves but their spouse as well. When you build a bedroom, and you are newly married, there are certain things you need to compromise, so it fits not just your needs and wants but the other party's as well. Here The Architecture Designs explore a few notes you could use as a guide. Read on.
Keep it romantic but suitable for the long haul as well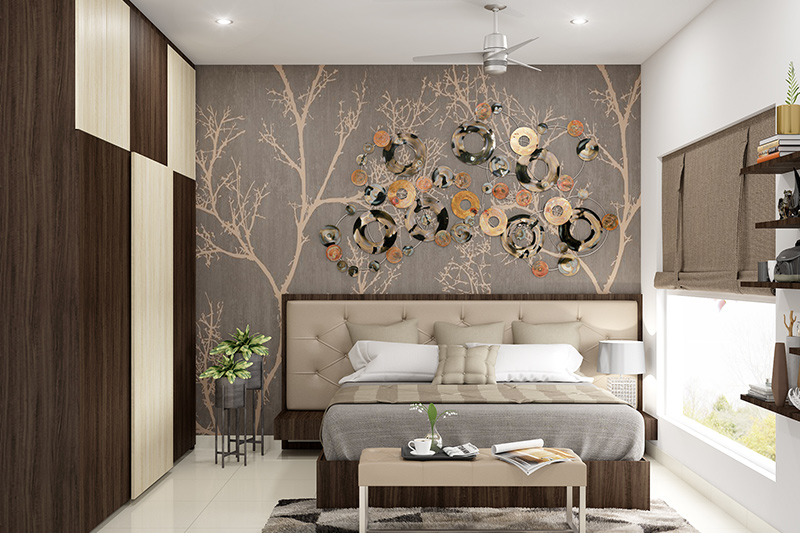 source: designcafe.com
Because you just got married and are still high above the clouds, your impulse is to create a romantic haven for you and your spouse. That is not bad, but it may not be good either, especially if you think about the long haul. So what you must prioritise, instead of adding accents that spell love in every corner, is to ensure the bedroom speaks of comfort, whichever way you and your spouse may define it.
Choose a relaxing colour
source: stylesatlife.com
One of the first things to decide on is the color scheme. If you think ahead and look beyond the honeymoon, you will stick to calm and inviting shades, like blue, beige, and grey. Red symbolises love and romance, but it may not sit well with your bedroom wall if you want your room to be a haven of tranquillity. If you're going to incorporate the shade of romance, use it on your accents instead. A splash of red on your bed linens may not hurt as much as compared to the effect if you use it as your main scheme.
It may also be wise to balance your bedroom's texture and design elements to be neither masculine nor feminine. It has to suit both parties and personalities to make everything work perfectly in harmony.
Prioritise storage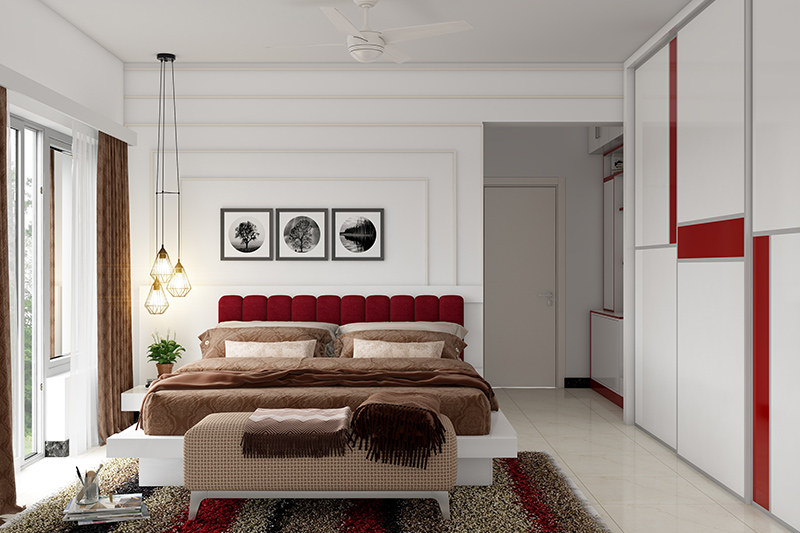 source: designcafe.com
Another vital thing to take note of is each other's personal belongings and their suitable storage. You may be a couple and superbly in love with one another, but you still need your personal space in the room, especially for the upkeep of your things. Fitted wardrobes are essential accents that you must invest in and from which you must build your bedroom design around. Women mostly have countless clothes and accessories to organise, and they need sufficient closet space for those. That's why it is wise that you put even the awkward corners and perimeters to use.
Incorporate a sofa and a desk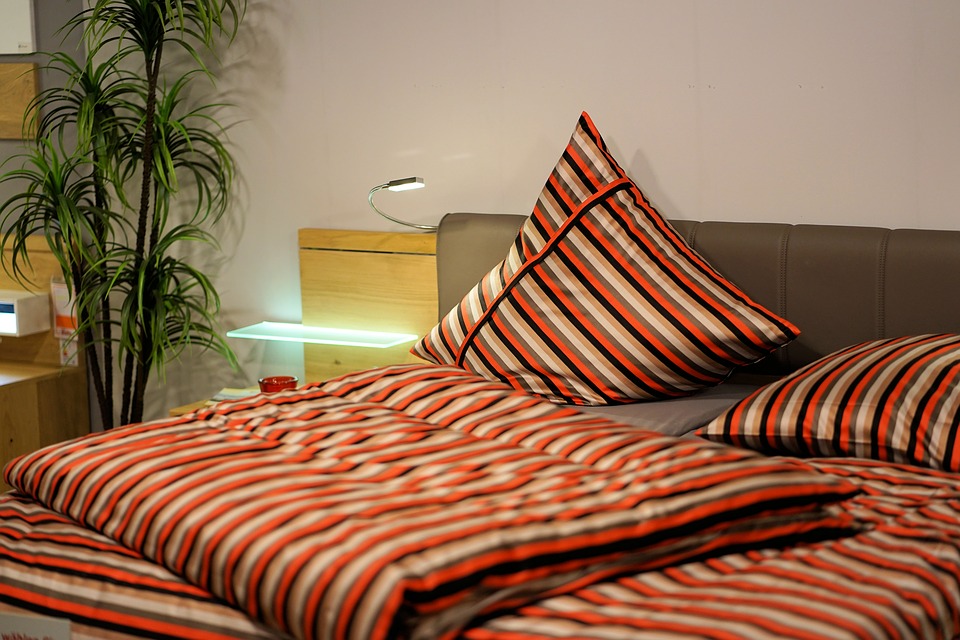 source: stylesatlife.com
If you have the gift of space, use it smartly by adding more functions to your bedroom, beneficial for you and your spouse. For example, you should get a sofa, couch, or any other seating option that gives you a special place to lounge around when you are not ready to hit the bed just yet. A desk, meanwhile, allows you to have a dedicated workspace so either of you would not have to go anywhere if you need to write letters, work on your laptop, and the like.
Prepping a bedroom to share between married couples take a lot of careful thinking and choosing. To ensure that you both enjoy the room, you must be mindful of what the other might want and need on top of your wants and needs.