Generally speaking, we've all heard a grandparent or even our own parents use the term, 'back in my day…'. Even as adults now, we can look at most things in life and see a huge difference in not only the way things were constructed but how they were designed. Playground equipment and even playgrounds themselves in fact are no exception. 
Not only have safety standards increased hugely, with equipment actually being thoroughly tested for its intended use but playground equipment is designed using better materials and with far better features. The design of playgrounds has also improved too, with better and much safer flooring as well as better playground markings. Let's take a closer look at The Architecture Designs.
Playground Equipment Materials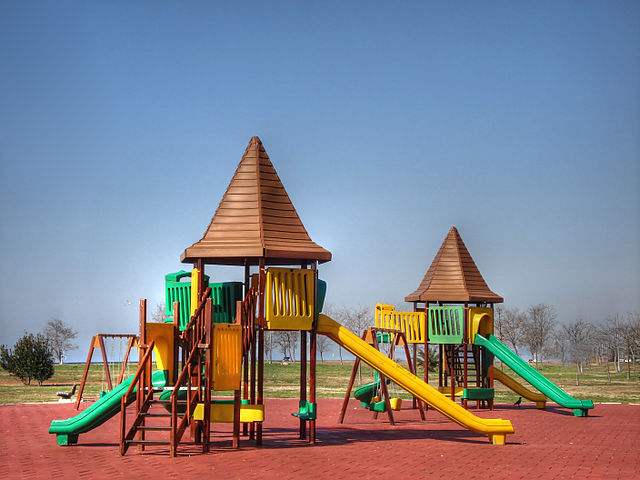 source: pinterest.com
Playground equipment materials are perhaps one of the biggest changes we've seen in the last 50 years. With slides previously being made of metal and burning the backsides of children every summer, we now have plastic slides that provide a much softer surface and also prevent the absorption of heat too much. We also use high-quality timbers in our playground construction more. Not only is it a great option for the environment but it's also much warmer, softer and has far better grip quality.
Playground Equipment Design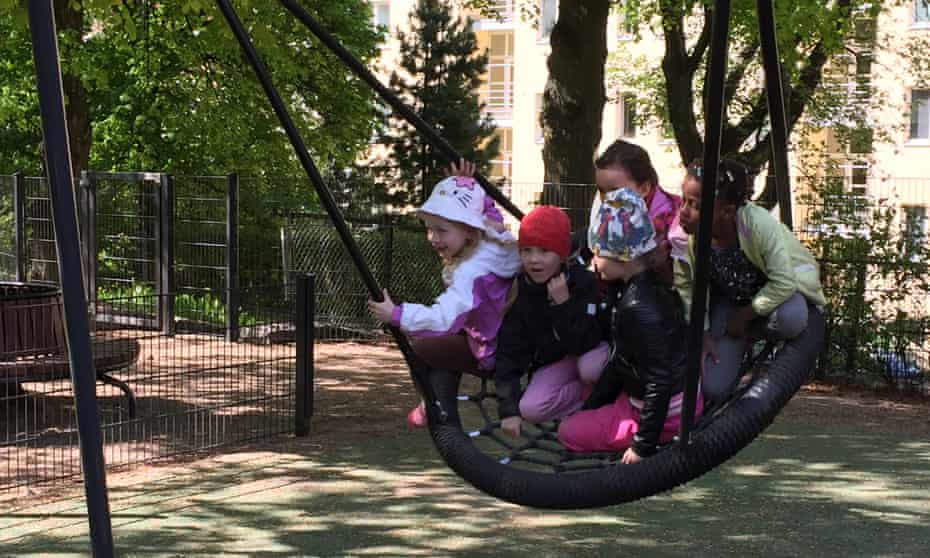 source: guim.co.uk
This is another aspect where playgrounds have seen the greatest amount of change; for example, slides now have restrictions on the level of incline that can be used. The incline is determined via the intended age of the children using it, making them far safer than the super steep slides we used to see around 50 years ago. Climbing structures are now usually made from wood too, with solid footing and easier methods of climbing. Compare this to the climbing frames of old which were nothing more than a few pipes thrown together, which proved difficult for young ones to climb and often hot in the summer; and it's easy to see just how much we've improved over the years.
Safety Flooring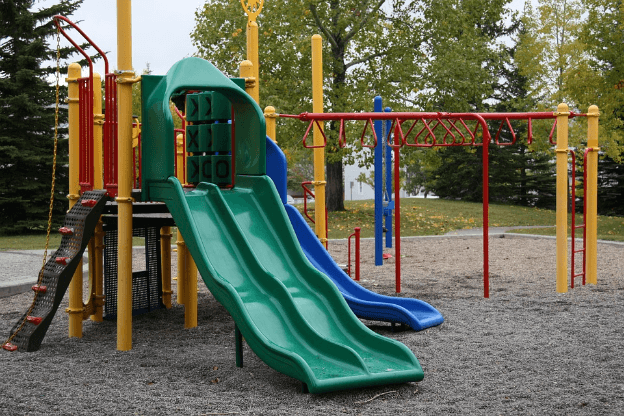 source: childinthecity.org
Take a look back 50 years if you can, even 20 to 30 years and ask yourself what flooring you found in your local playground. While there may have been some softer rubber flooring under the swings or if we were lucky – at the end of the slide – the vast majority of flooring within a playground was tarmac or concrete. Hard. Tough. And boy did it hurt when you took a tumble. No doubt a few will have a reminder on a knee cap or two of the harsh flooring we came into contact with during our early years. Today however, safety flooring has become a staple of early years playground equipment. 
Safety flooring has come a long way and is often seen over a great deal of space of a playground, filling surrounding areas for children to take a tumble or two without having to cut their knee or bump their head. From grass mat surfacing to soft rubber, there's a whole host of options to ensure playgrounds today can be a lot more fun and exciting while still ensuring the safety of everyone involved.
Playground Markings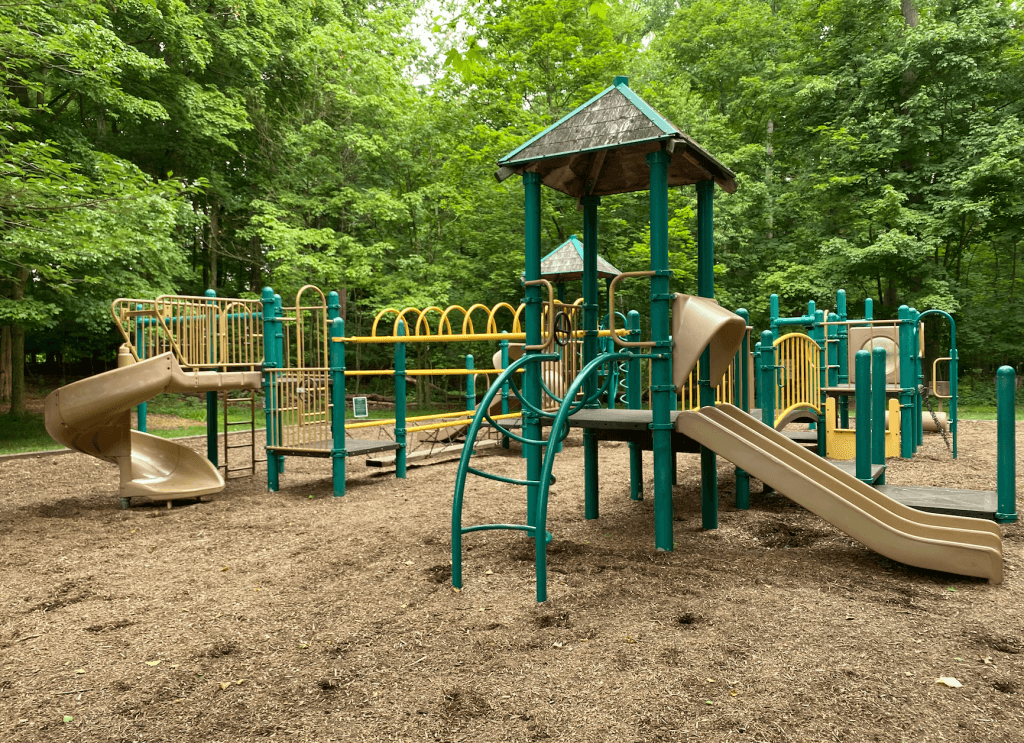 source: eatplaycbus.com
Playground markings aren't a new invention, in fact they've been around for years. Think back in time and more often than not we had a hopscotch grid marked out as well as sports courts. Today however, not only have they become a lot more fun but they're also made from much safer materials. Instead of lead based paint that begins to deteriorate within weeks or months, they're now made from the likes of thermoplastic which is not only non-toxic, it's also non-slip and in some cases offer a 5 or 10 year guarantee.
Contact Us Today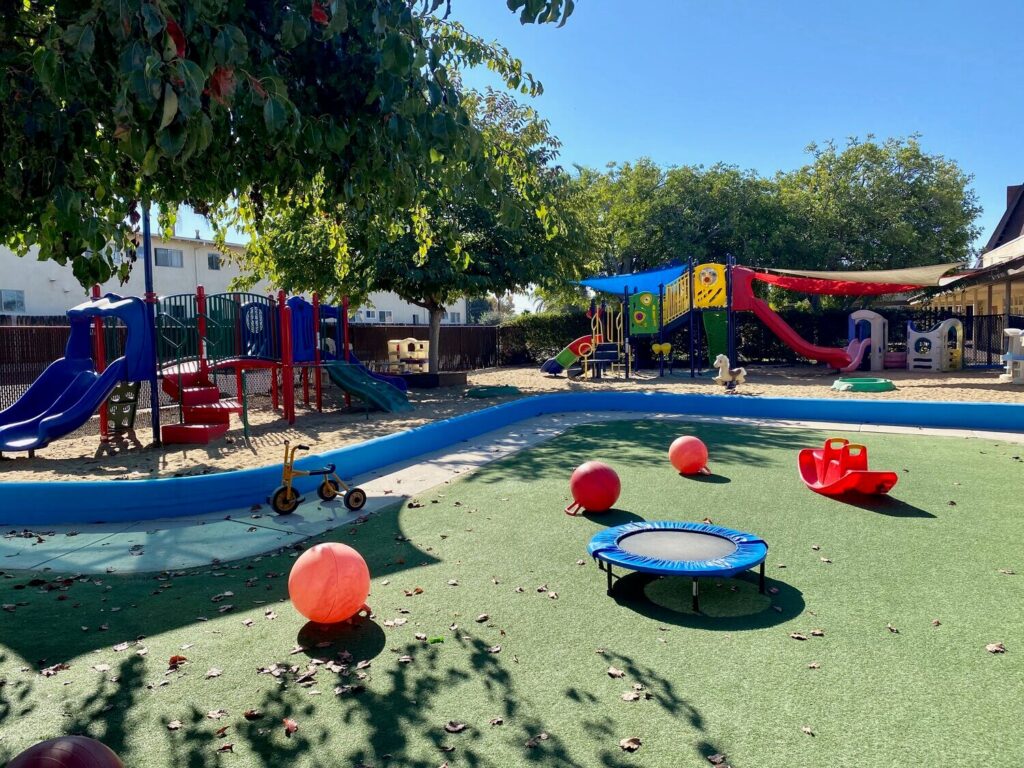 source: pinterest.com
Playgrounds today aren't just much more fun with far more exciting equipment, more elaborate climbing frames and more exciting games within playground markings, but they're also a lot safer. Better materials are used, equipment is designed to meet certain safety standards and safer flooring is being used far more extensively throughout playgrounds around the UK. 
If you'd like more information on the improvements that best playground equipment has seen in the last few years alone, or would like professional help to design a fun and safe playground for your educational setting, please don't hesitate to get in contact with us today on 01702 804198.