Your home is where you spend most of your time when you're not at work or socializing. Therefore, it's important to make the property somewhere you're proud of and is unique to you. Subject to the age, condition, and layout of the property, some homes may need more work than others to achieve that hygge feeling, and it will take some careful thought as to what you're hoping to achieve within your home. Adding the personal touch is simply how you're able to make a property feel like your own. In this guide, we're going to check out some of the best tips at The Architecture Designs on making your house a home:
1. Opt for a custom-built property
source: hgtv.com
One of the best ways to achieve a home that's suitable to your exact needs is to undergo a custom build with Oakmont. This allows you to design both the interior and exterior of the property to meet your own specifications and be offered several customization options to best meet your needs. You're able to choose a variety of features, including the likes of room measurements, textures, colors, and external modifications, to ensure the design of the property is to your exact preferences. A custom build property may be a more expensive option but will prevent you from having to move as frequently in the future.

2. Add lighting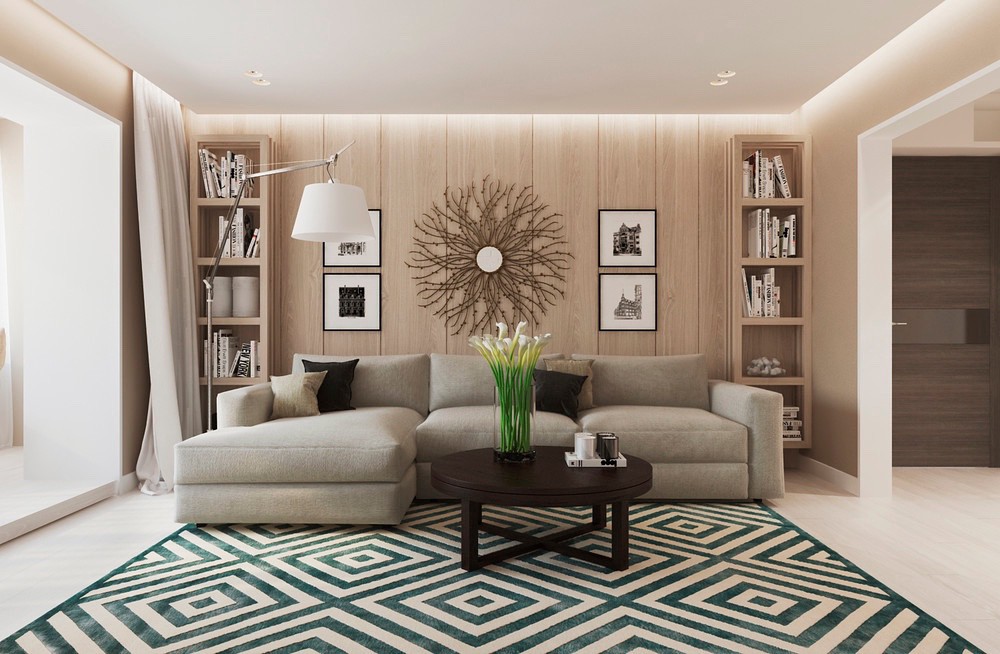 source: miro.medium.com
Lighting can make a real difference to the interior of the home by giving each room an atmosphere. Various forms of lighting are used to create different ambiances. Bright overhead lights help you feel more awake, while dim, warm lighting such as floor and wall lamps are used to achieve a much more tranquil vibe in bedrooms and living areas. Whether you're building the property from scratch or have recently moved into a property in need of a desperate restoration project, creating a lighting proposal for each room would be advised to help you determine how the space will be used.
3. Add natural aspects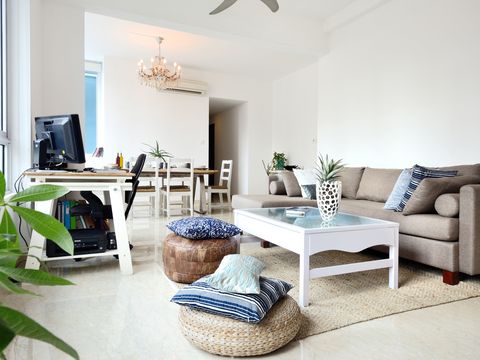 source: hips.hearstapps.com
Adding natural aspects to your home can help you feel closer to nature and even have an impact on your mood. Incorporating greenery in different rooms of the home brings the outdoors and helps you bond with nature to instantly make you feel calmer, which is essential during the dark winter days at home. Not everyone is green-fingered; so, if you simply haven't got the time to take care of plants, you'll be pleased to know that several low-maintenance house plants which can stay alive without water for weeks at a time. 
4. Incorporate artwork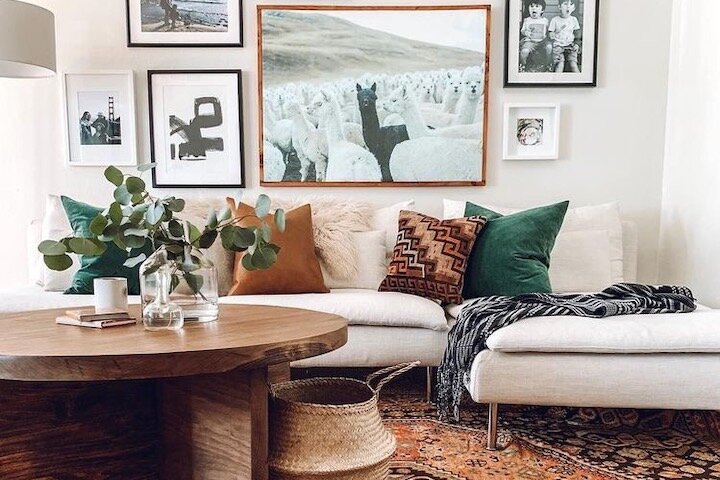 source: pinterest.com
Research has proven that incorporating art into your property can help you feel much more at home – especially if the piece reflects your personality and interests. People take delight in looking at things that attract their attention; as a result, being surrounded by photographs and artwork that resonate with you can instantly make you feel at home as soon as you step foot through the door.