Love is a unique feeling that inspires and makes us happy. Entering into a relationship with someone, we want to make our chosen ones happy. This is why we so often try to surprise and impress our lovers. To do this, in the modern world, people prefer to present jewelry, some interior elements, clothes, and many other small or relatively big things. Can you imagine that in the past, people used to build various buildings in the name of love? So, here The Architecture Designs Top 7 Architectural Wonders Build in the Name of Love
Taj Mahal
source: en.wikipedia.org
The world-famous mausoleum was originally built in memory of love. Today, many people come to India to admire its beauty. It is one of the most ambitious monuments of architecture. The palace was built of white marble, with chic decoration and a stunning park around. Hundreds of guides daily tell tourists its story. Jahan was in love and fascinated by the beauty of the girl. And as an Indian monarch, he married a trader from the local market. They built a strong and big family. However, during the fourteenth birth, Mumtaz Mahal died. In her memory, the ruler decided to build the most beautiful mausoleum in the world and called it the Taj Mahal.
Bori Castle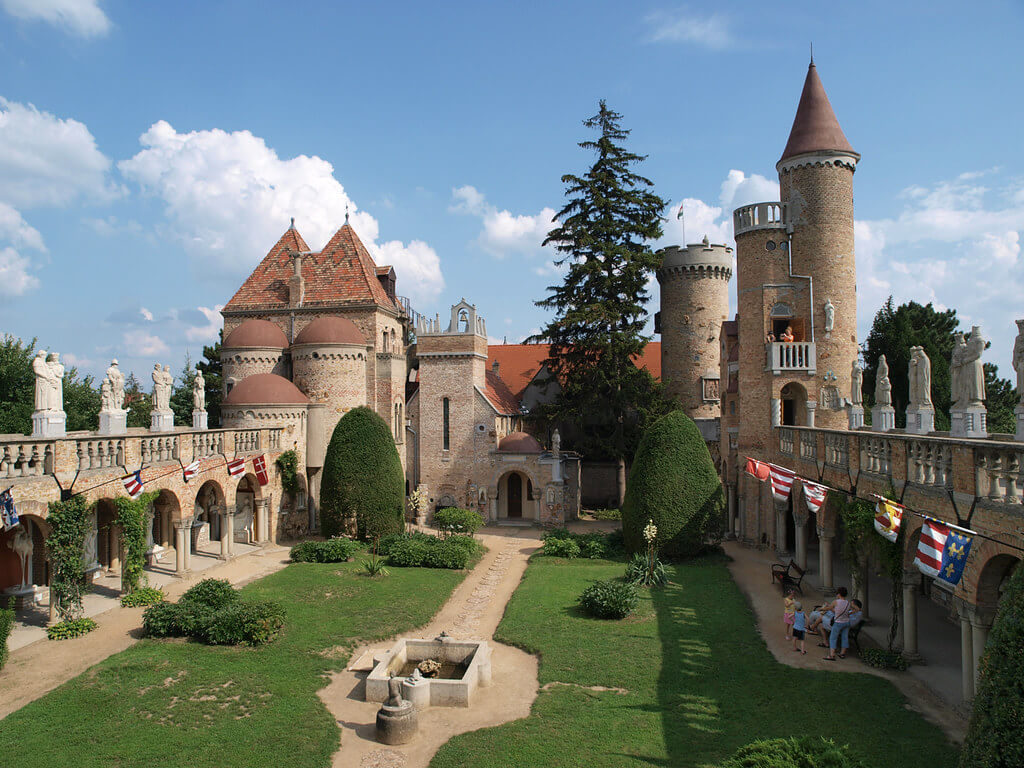 source: flicker.com
This castle is considered to be the most romantic castle in Hungary. And without a good reason, because its romantic origin can be seen everywhere. Initially, the architect built it as a symbol of his immense love. On the territory of this castle, you can find many images of his beloved woman. Besides, there are many interesting sculptures in the castle. Furthermore, the author carved in stole poems dedicated to his beloved woman.
Boldt Castle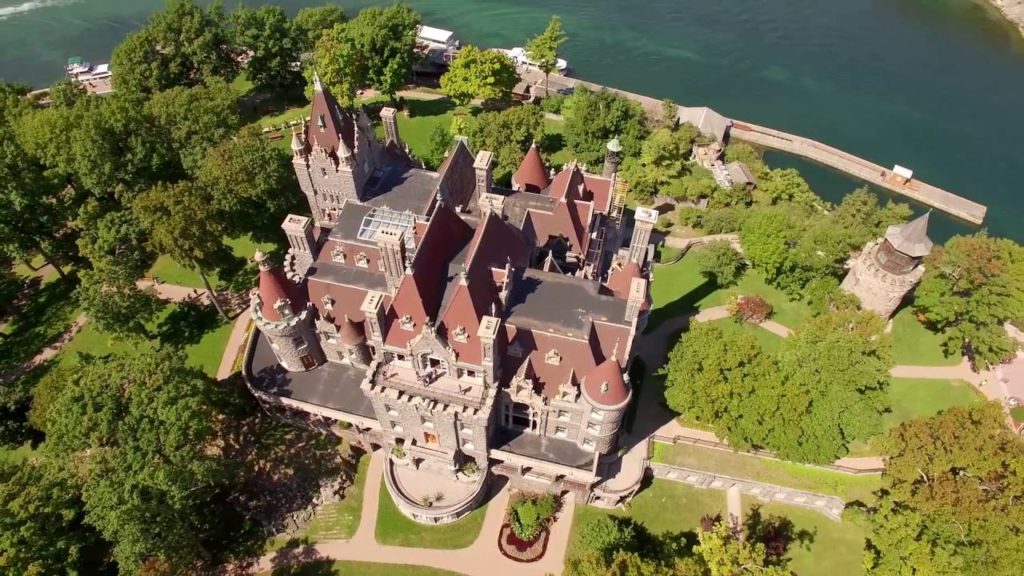 source: youtube.com
The history of this castle is both romantic and unhappy. Georg Boldt decided to present his wife a wonderful gift. He bought a heart-shaped island. With time he perfected its shape and decided to build a castle on it. However, his wife Louise didn't see the final result, because she died of tuberculosis way before the end of the construction. George felt heartbroken and never finished this castle.
Torrechiara Castle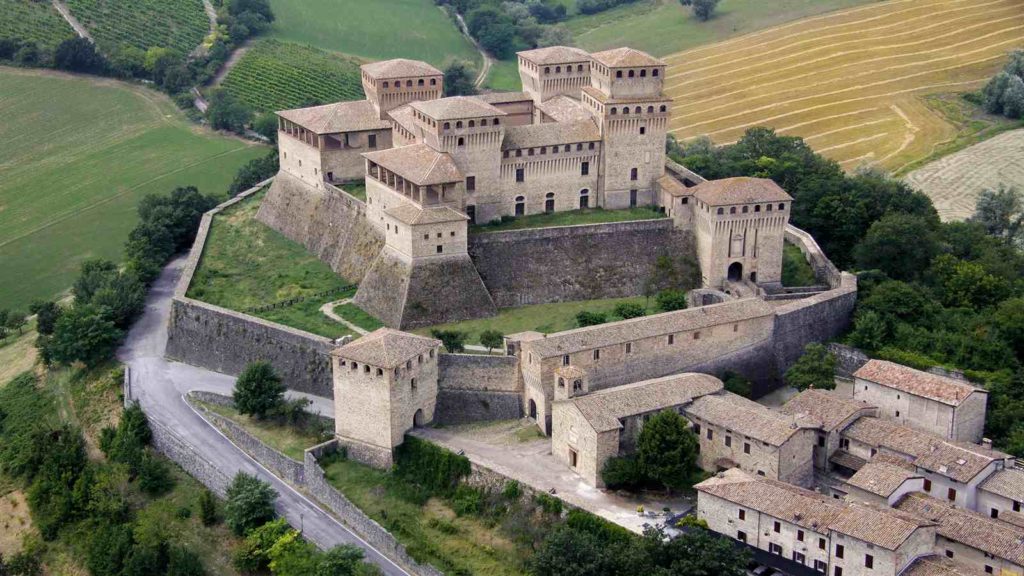 source: foodvalleytravel.com
Another beautiful castle that was built in the name of love. The Italian Count Pierre Maria Rossi constructed this castle for his wife Bianca Pellegrini. He even built towers, which in composition resemble lilies. This was done because lilies were Bianca's favorite flowers. The castle also has a golden room, which is considered the most romantic place in Italy. Its walls are decorated with many paintings of naked women who are in search of love.
A Palace for the beloved one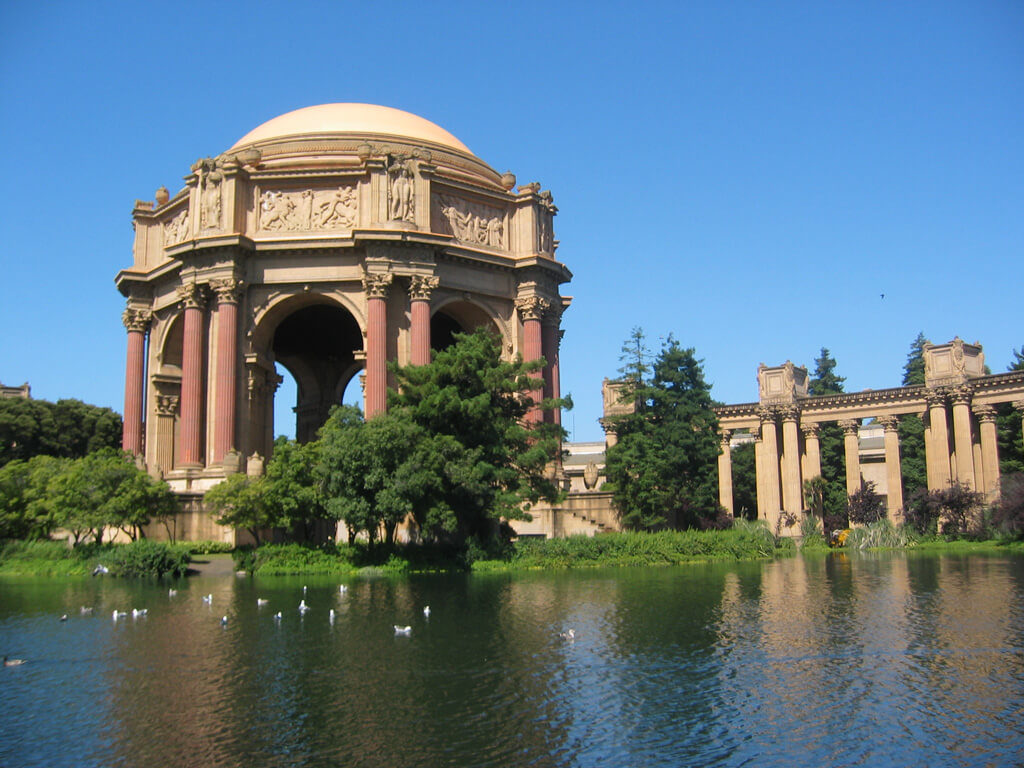 source: resetsanfrancisco.org
This building is located near the city of Plavsk. Merchant Ivan Sazonov once visited Paris and met a beautiful lady there. She was a singer, actress, and, what was even more important for him, she had Russian roots. Soon Ivan and Sophia got married. He, inspired by love, decided to build a real palace for her. Now, there is a shopping center in this building, but locals still call it "A Palace for the beloved one." This palace, by many, is considered to be one of the best conversation topics.
Castle of Love in Lebanon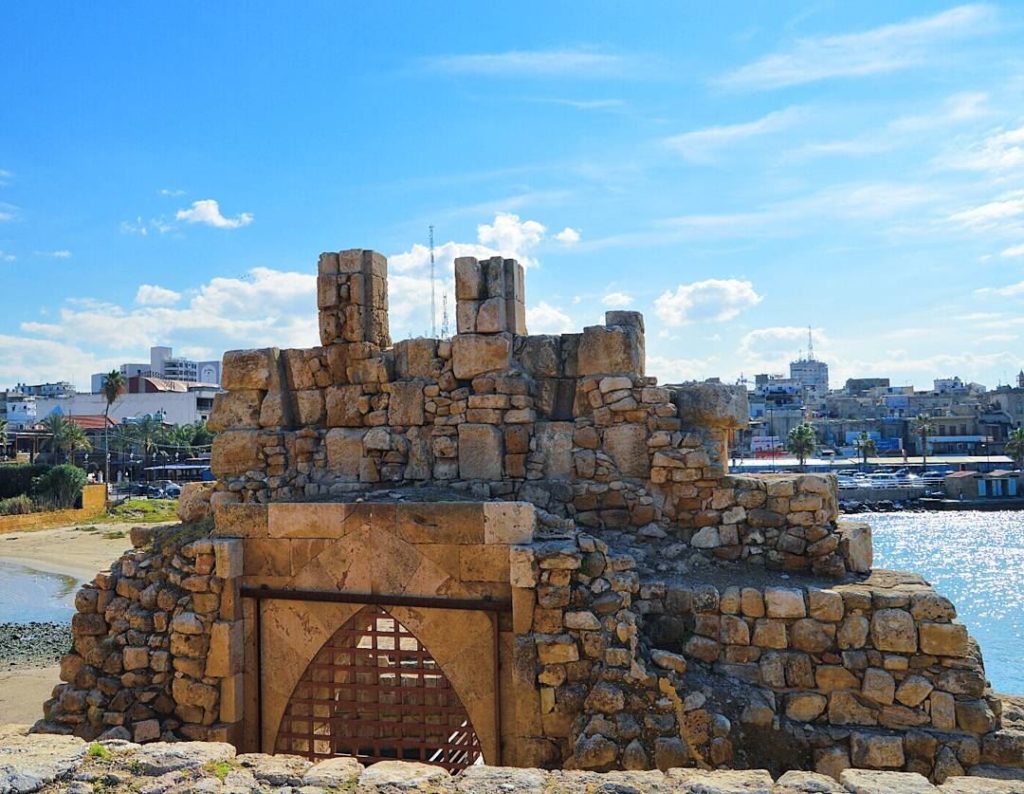 source: lebanoninapicture.com
The famous creator of this castle, in his childhood, was in love with his classmate. Once, she told him that she wants to marry someone who can build a castle for them to live in. The boy was so infected with this idea that after many years, he brought it to life. The adult Mousse spent more than 60 years to achieve his childhood dream.
The UFO. House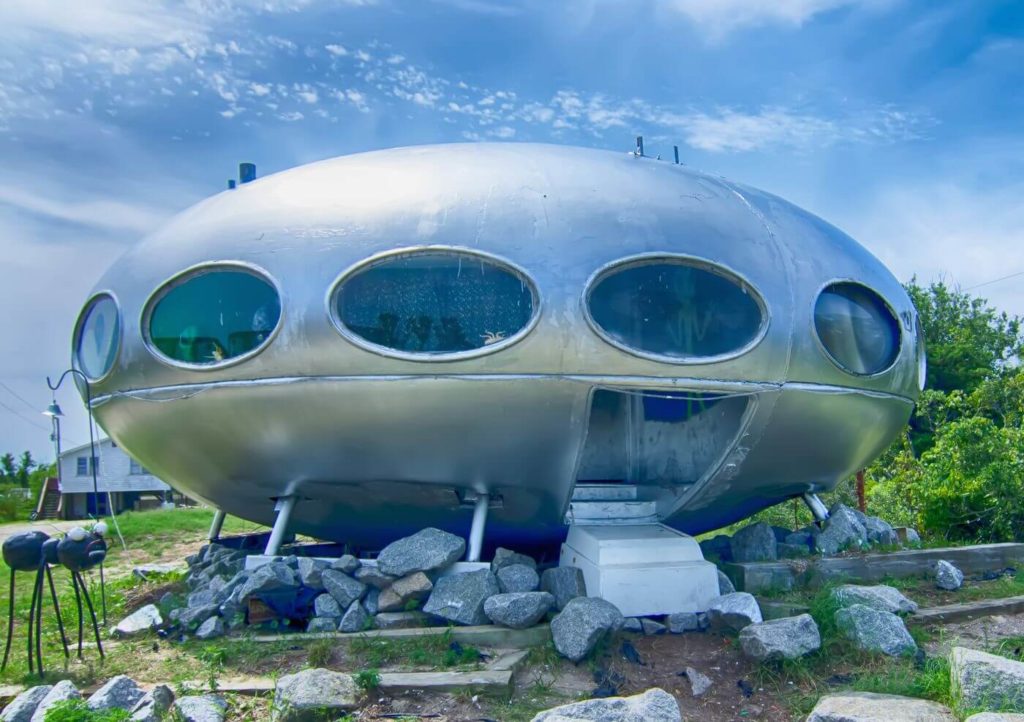 source: curbed.com
This is the newest building on our list. In his teenage years, Roberto Rivero made a promise to his girlfriend that he would build a house for them. He promised that it would look like a real UFO from their favorite science fiction films. But like many teenage relationships, the couple broke up. As you can see, Roberto didn't forget his promise and built this house.