1. Shanghai Tower
Height: 632 meters (2,073 feet), 121 floors
Built: 2014, opened 2015
Cost: 2.2 billion USD
Special features: tallest in China, world's 2nd tallest building (2016)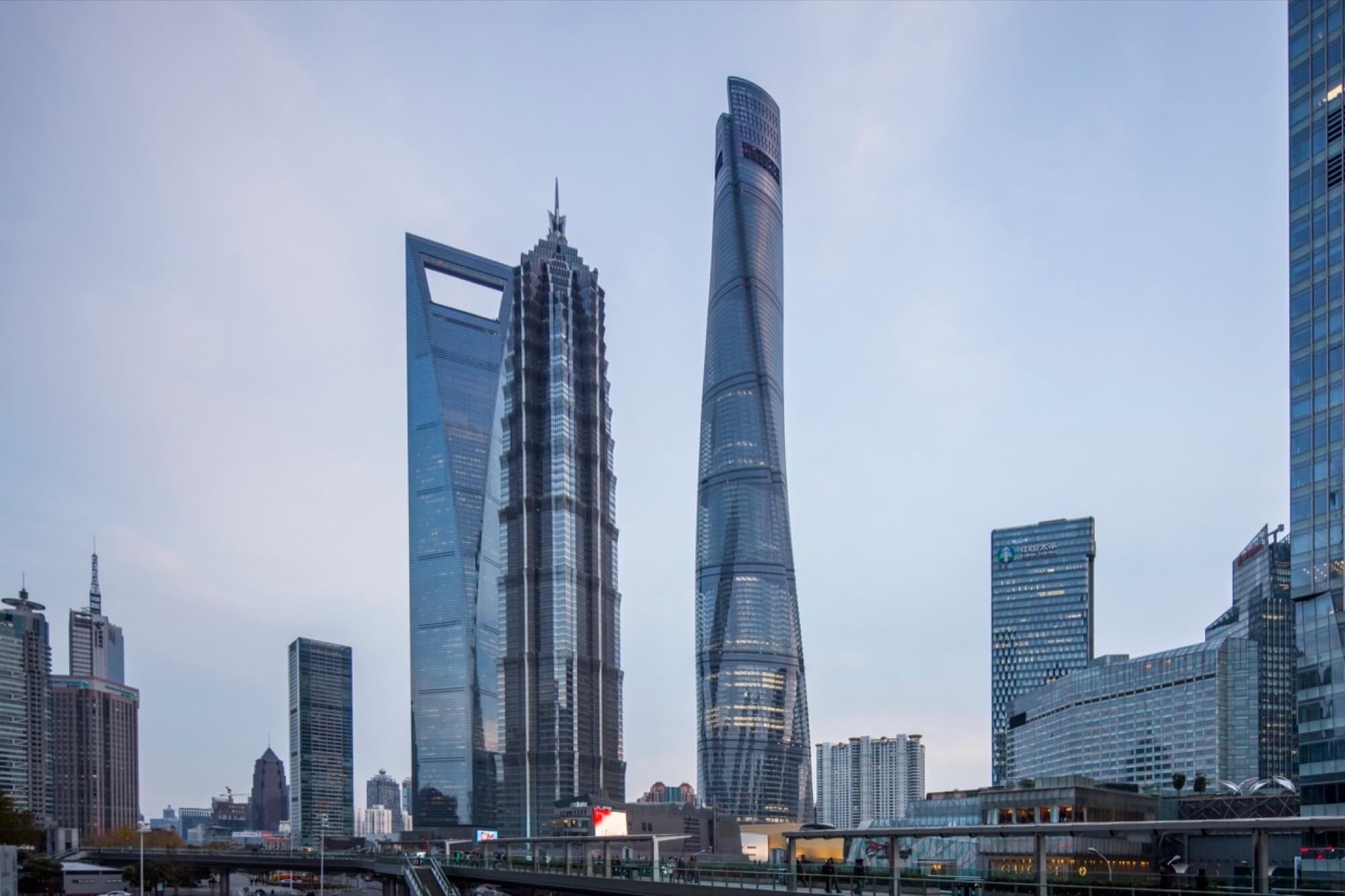 The Shanghai Tower is a 632 m tall building with 128 storeys. It has the world's second-fastest elevators and can reach the top of the building within seconds from the ground floor. It has a swirling, conical tiered construction that is designed for high-energy efficiency. It has separate zones that incorporate retail, offices and leisure space. It was designed by the American architectural firm Gensler, with Jun Xia leading the team. It has an inner layer of the glass facade and consists of nine separate areas that feature gardens, restaurants, cafes and an atrium.
2. Ping An IFC, Shenzhen
Height: 599 meters (1,965 feet), 115 floors
Built: 2016
Cost: 700 million USD
Special features: Second tallest building in China, 4th tallest in the world (2016)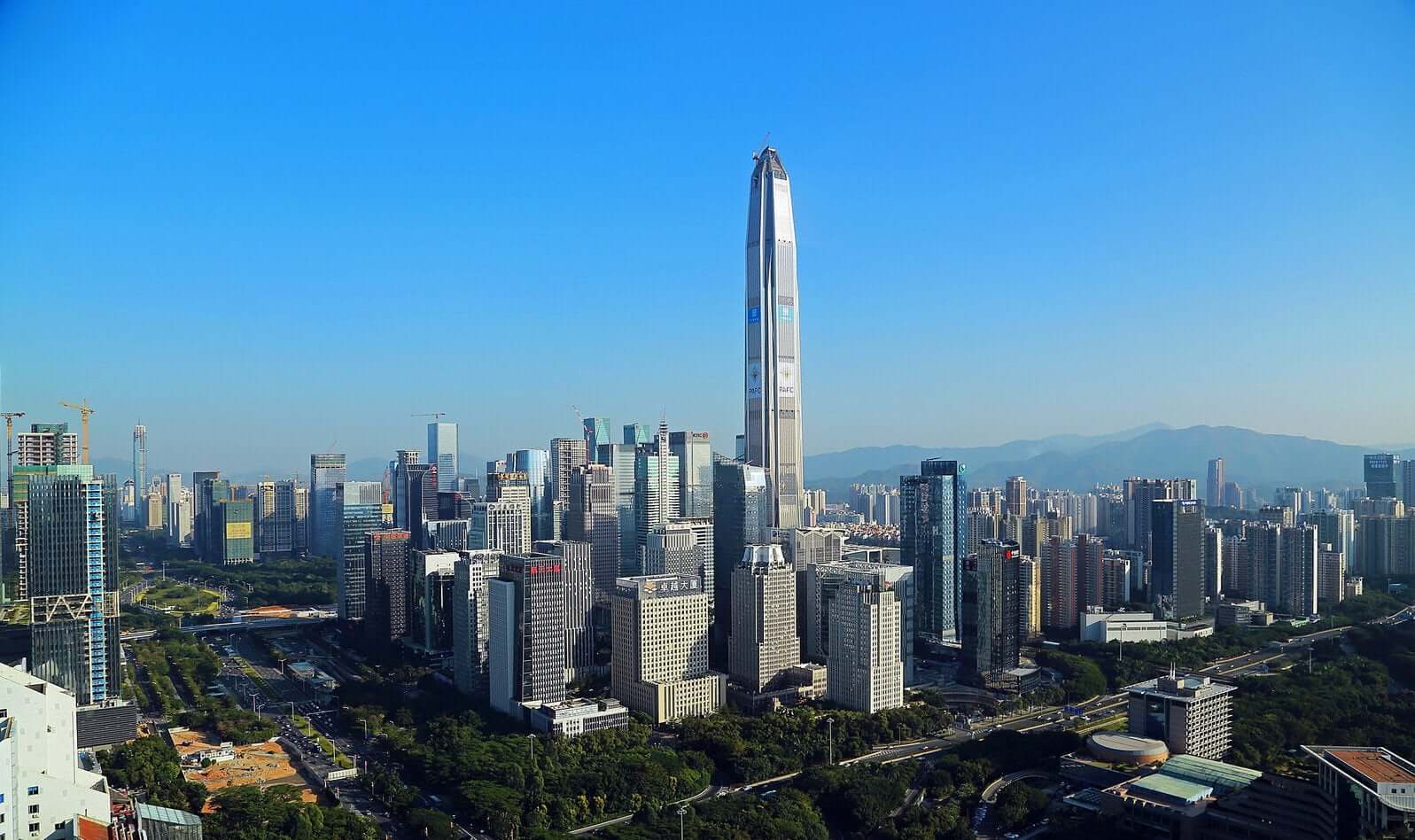 This is a super tall skyscraper which holds the record of having the highest observation deck at a height of 562.2 m. Designed by the American architecture firm Kohn Pedersen Fox Associates, its beauty can be seen from the edges of the city. There are conference centres, retails, office spaces, hotel and even a shopping mall inside the building. The observation deck is one of the highest around the world making it unique and represents the history of the building.
3. Shanghai World Financial Center
Height: 492 meters (1,614 feet), 101 floors
Built: 2008
Cost: 1.2 billion USD
Special features: Fourth tallest building in China, eighth tallest in the world (2016)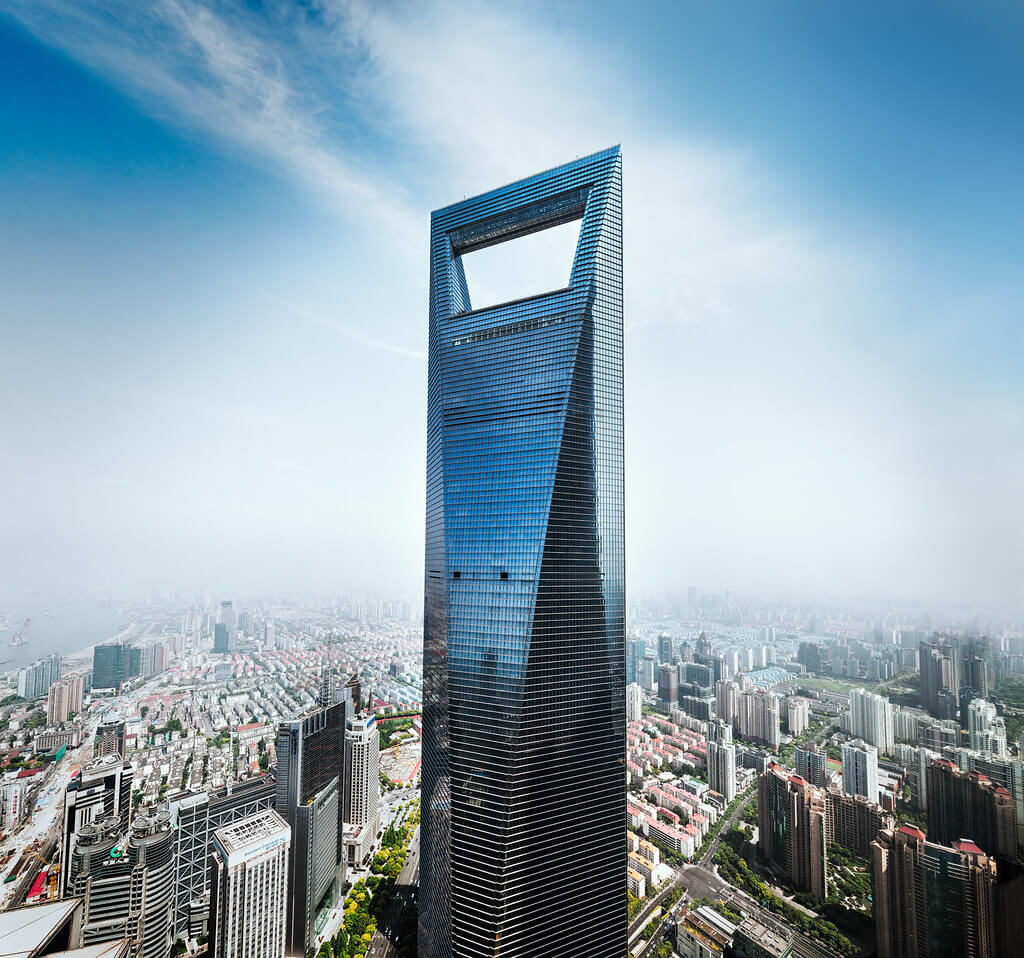 This is a super tall skyscraper which consists of hotels, offices, conference rooms, shopping malls and observation decks. It has around 174 rooms and was at a time, considered the highest hotel in the world. The trapezoidal hole at the top of the tower was one of the key features in this building and makes it unique from the rest. It is made of structural steel and reinforced concrete and can take up huge pressure from winds because of the diagonally braced frame.
4. ICC Tower, HK
Height: 475 meters (1,558 feet), 118 floors
Built: 2011
Cost: 3.8 billion USD
Special features: World's tallest hotel (Ritz Carlton), world's highest swimming pool, tallest building in Hong Kong, 9th tallest in the world (2016)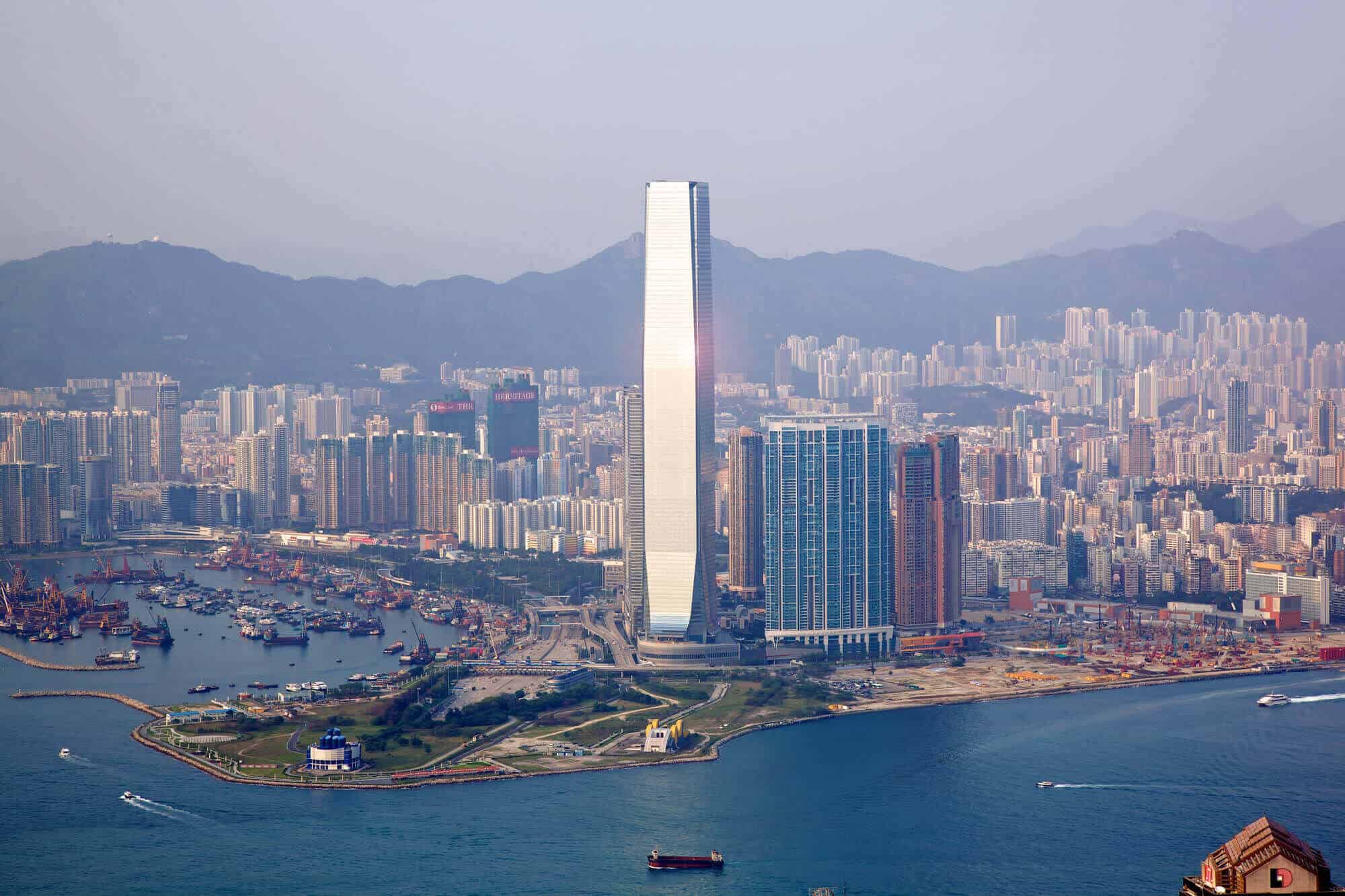 This is a commercial skyscraper and is the 6th tallest building in Asia. It has a beautiful Observatory called the sky100 and has different sections consisting of offices, retail spaces and hotels. There is a light show called the ICC light and music show which is the largest light and sound show on a single building that uses a theme and storyline.
5. CTF Finance Center, Guangzhou
Height: 530 meters (1,740 feet), 111 floors
Built: 2016
Special features: China's 3rd tallest building (2016)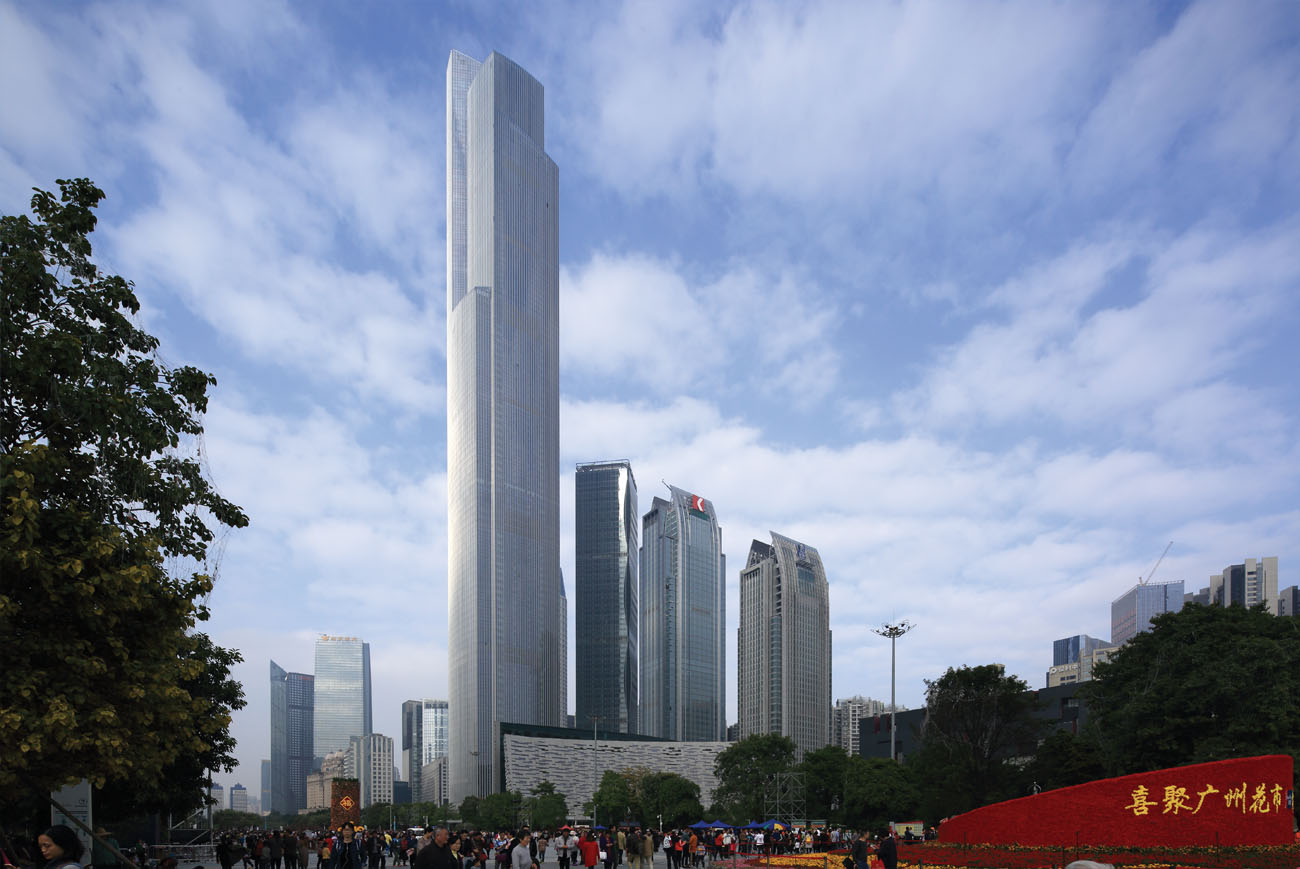 It is the eighth tallest building in the world and has a total of 111 stories that consist of offices, apartments, hotels and a shopping mall. It also has a podium connected to it and has a public transportation system underneath it. There are eight concrete mega columns on the sides and can withstand seismic earthquakes of several magnitudes. The top of the building is angled but does not contain a sky terrace. The architecture is a beautiful representation of the vision of the architects.
6. The National Stadium, or The Bird's Nest, Beijing
Height: 68.5 meters
Built: 2007
Cost: 428 million USD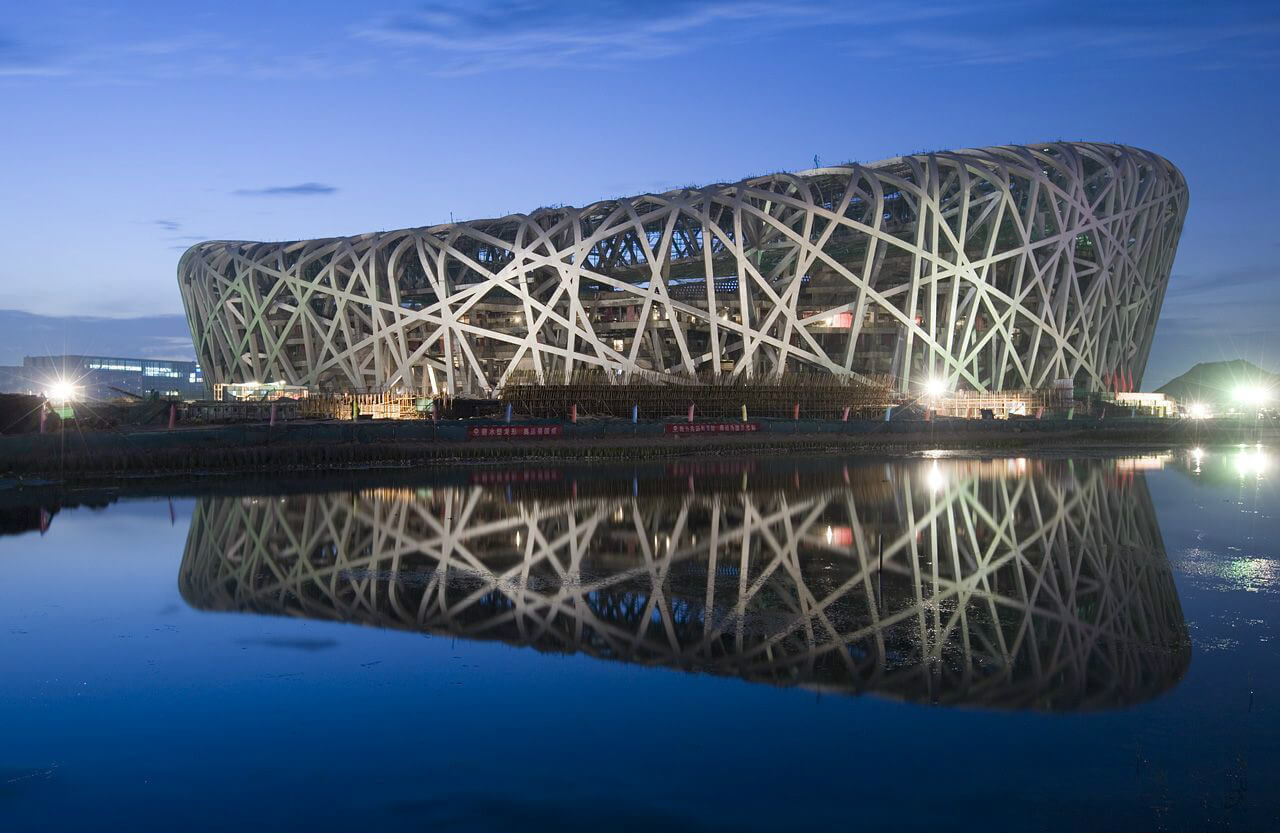 This stadium is shaped like a nest of a bird, hence the name. Jacques Herzog and Pierre de Meuron made this masterpiece of architecture. The stadium holds huge events like Olympics and will do so again in 2022. This place has giant screens throughout the stadium and the design is the stadium's most recognisable aspect. Steel beams are intersecting each other throughout the retractable roof.
7. IFC Tower, HK
Height: 408 meters (1,340 feet), 88 floors
Built: 2003
Cost: about 2.2 billion USD
Special features: luxury mall, central tourist location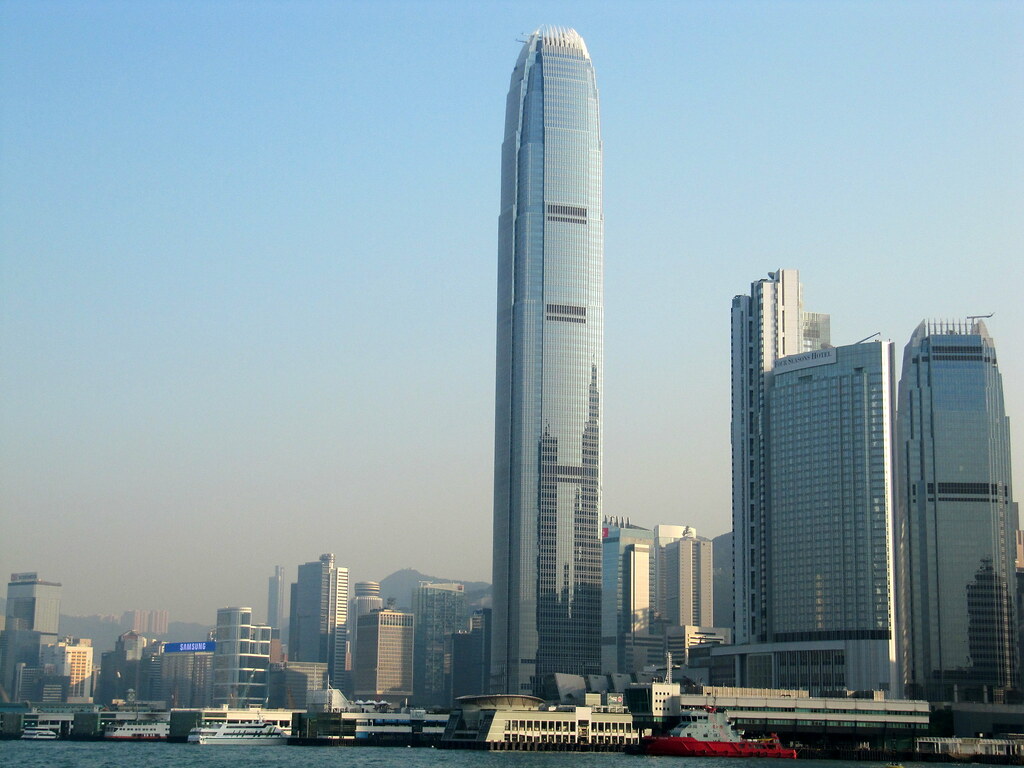 The international finance Centre has a cutting-edge design that represents both majesty and innovation. It was designed by the architectural studio Arquitetonica. It features many wide-open spaces and natural light. It consists of two skyscrapers, one of them being 55 stories high, and has subway lines directly under it which lead to the Hong Kong international airport.
8. King Key 100
Height: 441 meters (1,449 feet), 100 floors
Built: 2011
Cost: about 800 million USD
Special features: An opulent St. Regis hotel, China's 5th tallest building, world's 15th tallest (2015)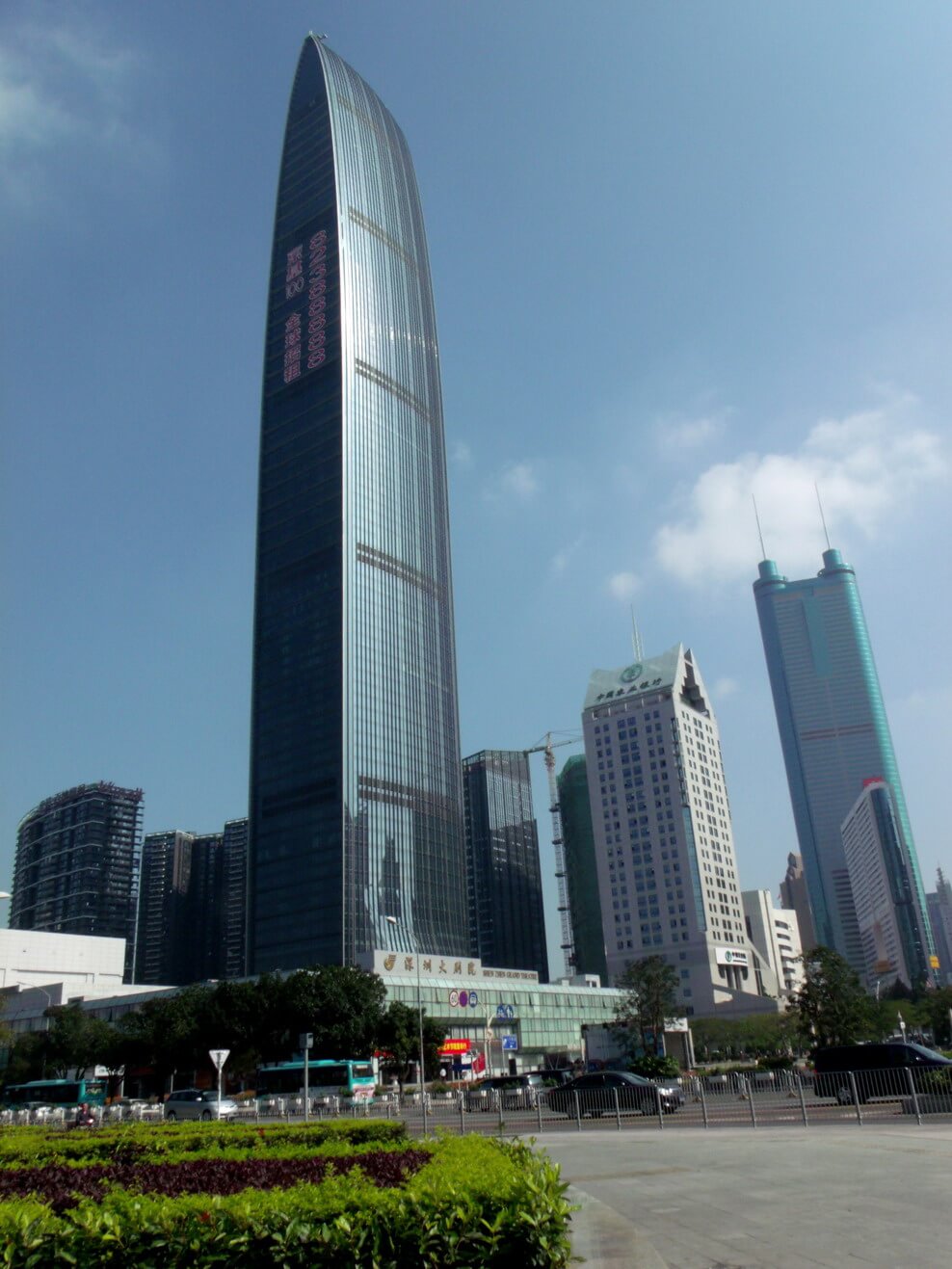 This is a super tall skyscraper located in the financial district of Shenzhen. It has several restaurants, a garden, six-star business hotel and office spaces. It has a beautiful shape which looks like an upright boat. It has 100 floors and covers up to 173000 m².
9. Venetian Macau
Height: 225 metes (738 feet), 39 floors
Floor space: 10.5 million square feet
Built: 2007
Cost: 2.4 billion USD
Special features: the world's biggest casino, 7th largest building in the world by floor area, 3,000 hotel rooms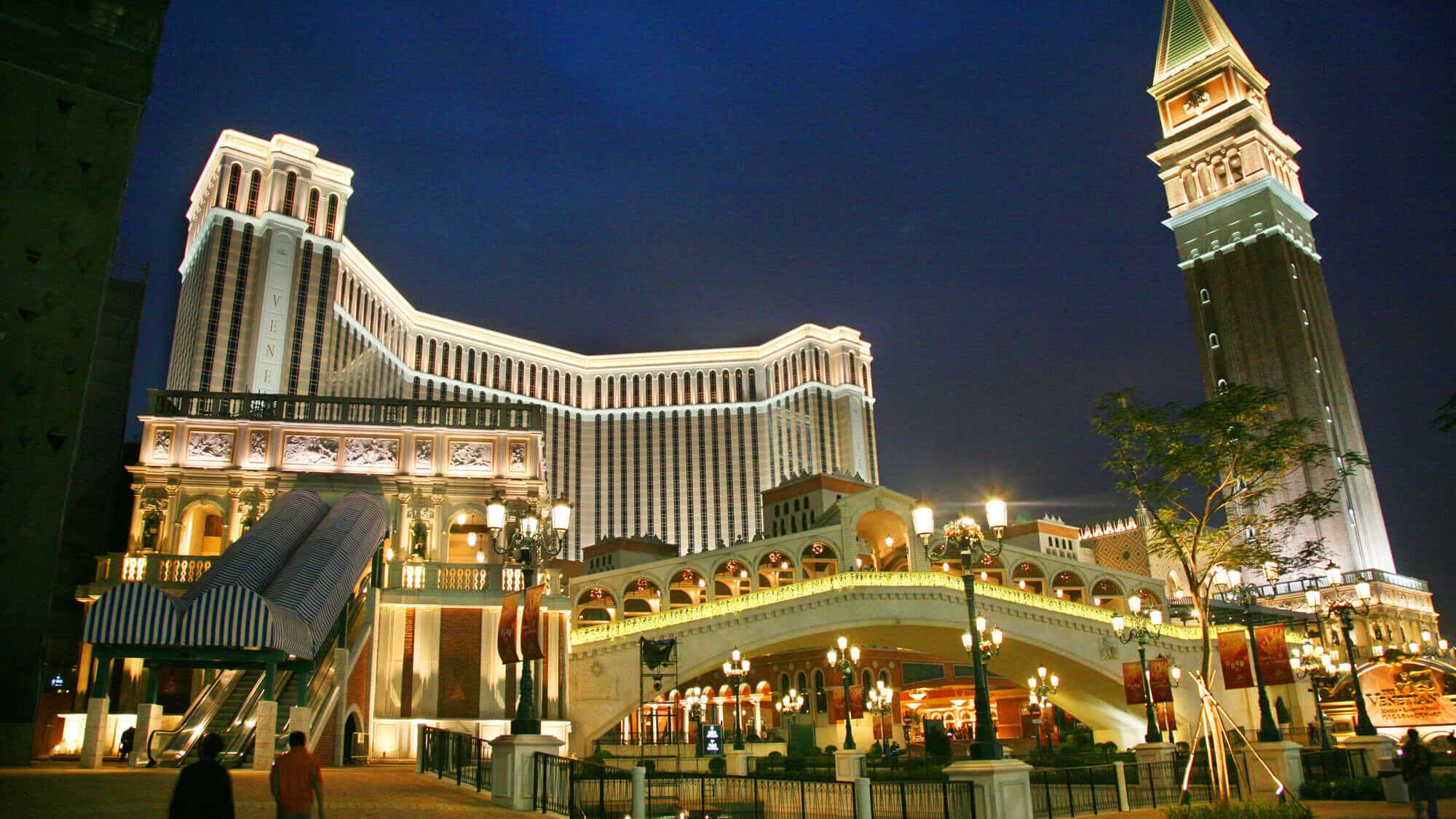 Venetian Macao is the luxury casino and resort which was developed by the American Las Vegas Sands company. It is the largest single structure hotel building in Asia and covers up to 10,000,500 ft.² of space. It has around 3400 slot machines and 800 gambling tables. Several clubs come with their reception, lobby, elevators that lead to each of the rooms. It is one of the most beautiful casinos in the world and also one of the most expensive.
10. New Century Global Center
Height: 99 meters (325 feet), 18 floors
Floor space: 16 million square feet (1.5 million square meters)
Built: 2013
Special features: the biggest building in the world in terms of floor area, water park, IMAX theater, 2 hotels with 1,000 rooms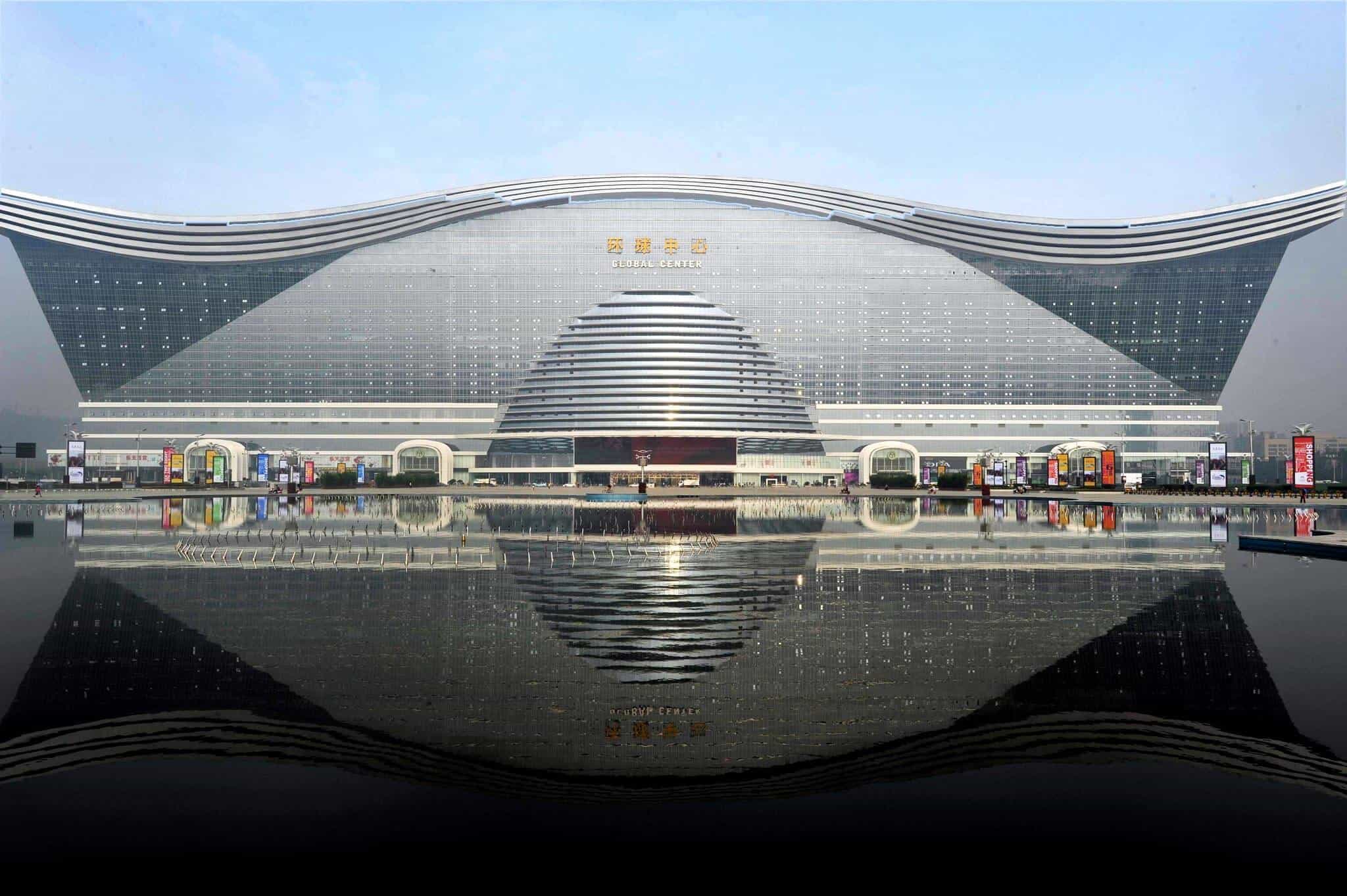 This is a multipurpose building in China and covers up to 18,000,000 ft.² of floor space making it the world's largest building measured by floor space. It has a water park, stages that extend out to hold concerts, food Court and an international hotel that hosts up to 1009 rooms.