Dubai is among the most luxurious places in the world. It is well known for luxury shopping, electronics, jewelry, and ultramodern architecture. Take a tour of the top 10 luxurious homes of Dubai at The Architecture Designs.
1) Al Barari:

source: tanamiproperties.com
It consists of exceptionally designed villas which include award-winning alfresco dining, multiple award-winning spa concept, the green area filled with 500 plant species, and a health club. It is built within 6 landscaped gardens and is considered to be the secluded paradise which provides a luxurious living experience. This place features lakes, streams, waterfalls, boutique hotels, libraries, and Mosques.    
2) Burj Khalifa: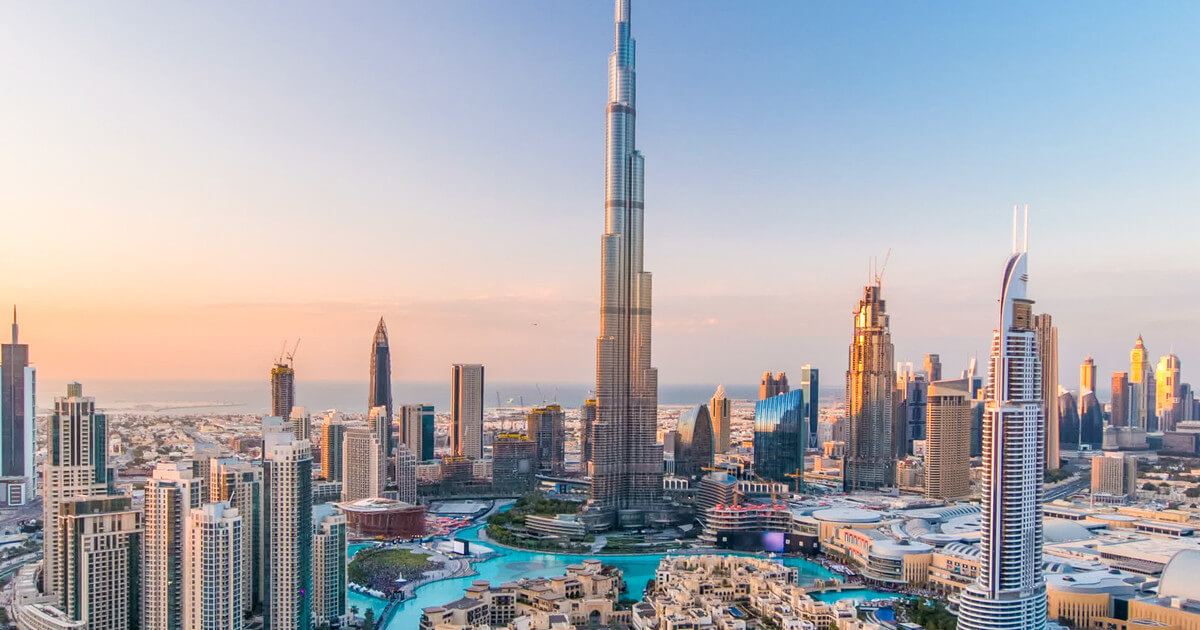 source: getyourguide.com
It is the tallest building in the world with a total height of 829.8 m. It is the dream of every luxury lover to live here as it provides luxury facilities and amenities that define the glamorous city of Dubai. The apartment has a built-up area of 1098 sq ft., a dining area with an amazing sea view and has a modern en-suite bathroom. It provides a beautiful view of the skyline and sea view with facilities like concierge service, reception service, and communal gymnasium.
3) Elite Marina Tower: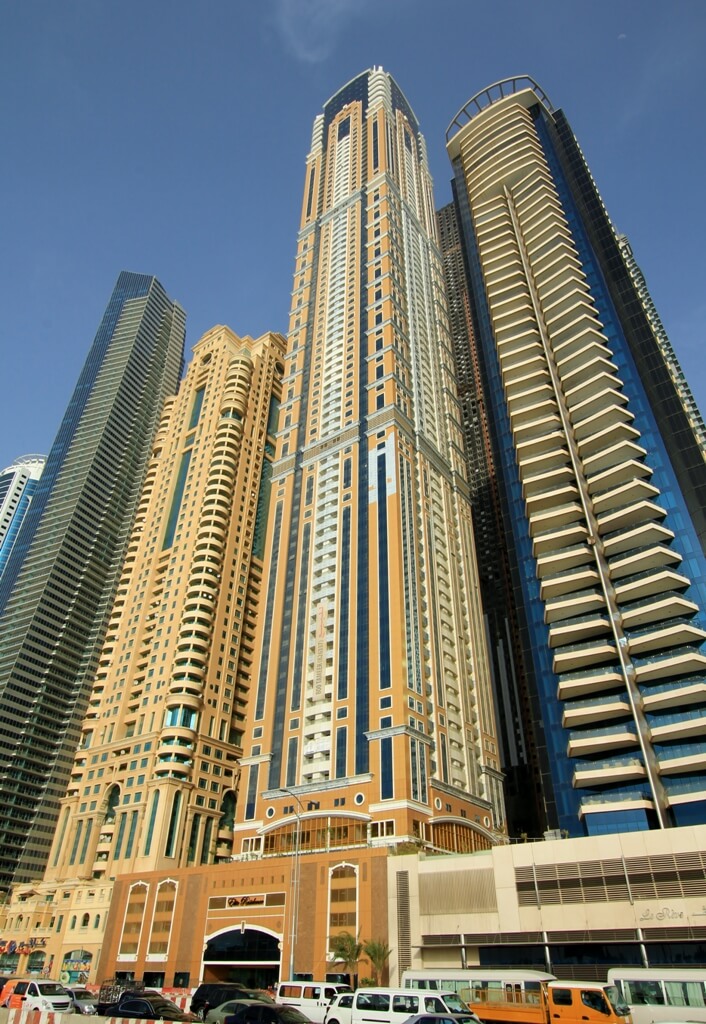 source: www.99acres.com
It was the most prestigious property in Dubai when it was built and was the third tallest residential property in the world. It is located in a historical mill on the waterfront, Nacka, and consists of various dining amenities and other amenities such as spa, indoor pool, fitness center, bar, free Wi-Fi and self-parking. The apartment consists of an advanced and elegant lifestyle with an amazing city view.
4) Emirates Hills: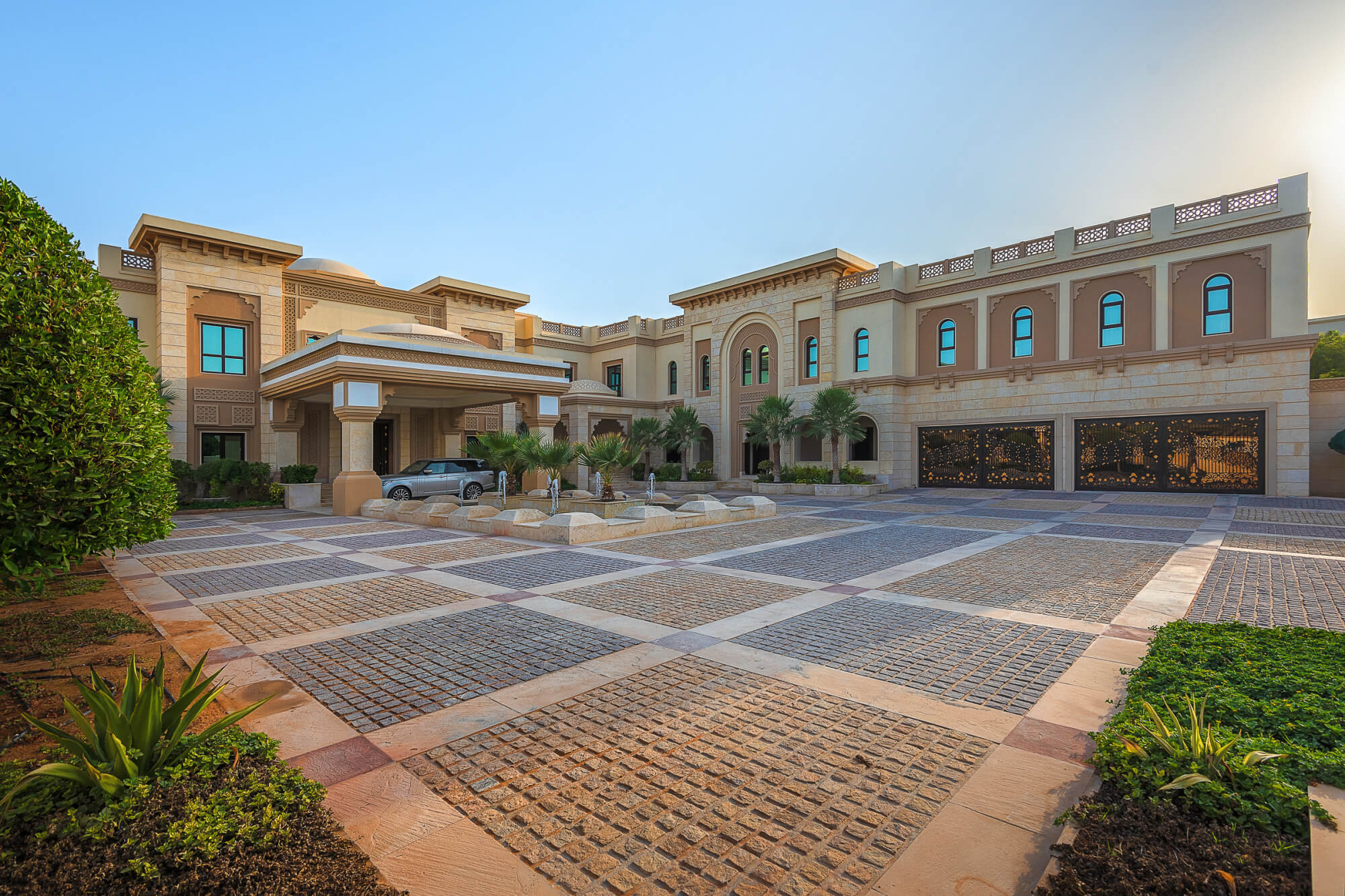 source: gulfsothebysrealty.com
It was the first luxury freehold property to be sold in Dubai. It offers the most luxurious villas for sale and rent. The area provides complete privacy to a family and pleasure to a golf lover as it features a 5-star award-winning hotel and other facilities such as spa, fitness center with training programs, an outdoor infinity pool and, a poolside snack bar.
5) Emirates Hills, H Sector: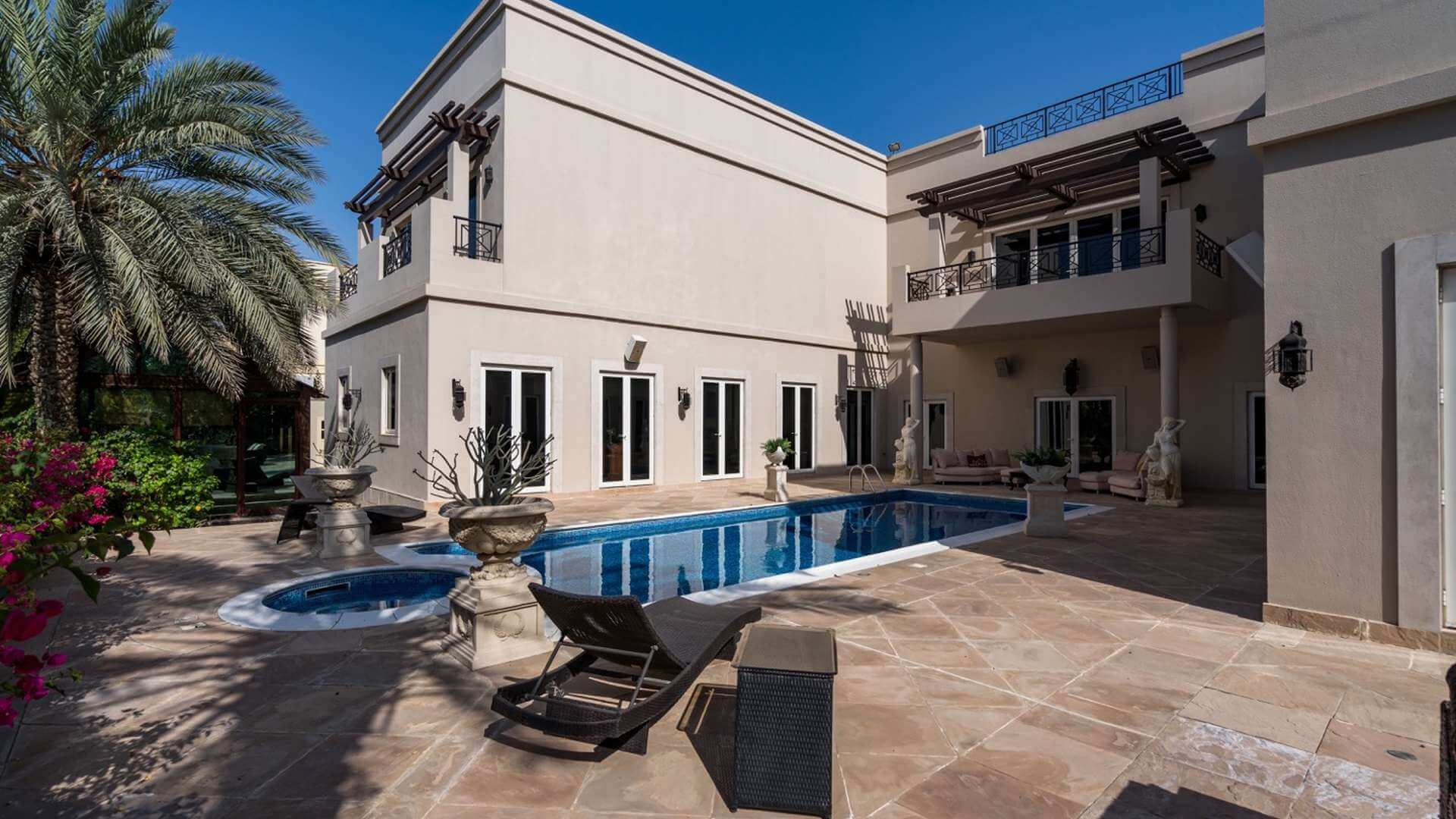 source: luxuryproperty.com
It has around 60 villas covering a total of 10000 sq. ft. and features customized homes. It has two luxury golf clubs and gated community that provides a sense of security and exclusivity. It has a world-class sporting facility and healthcare facility with an impressive Arabesque design.
6) Emirates Hills, HT Sector: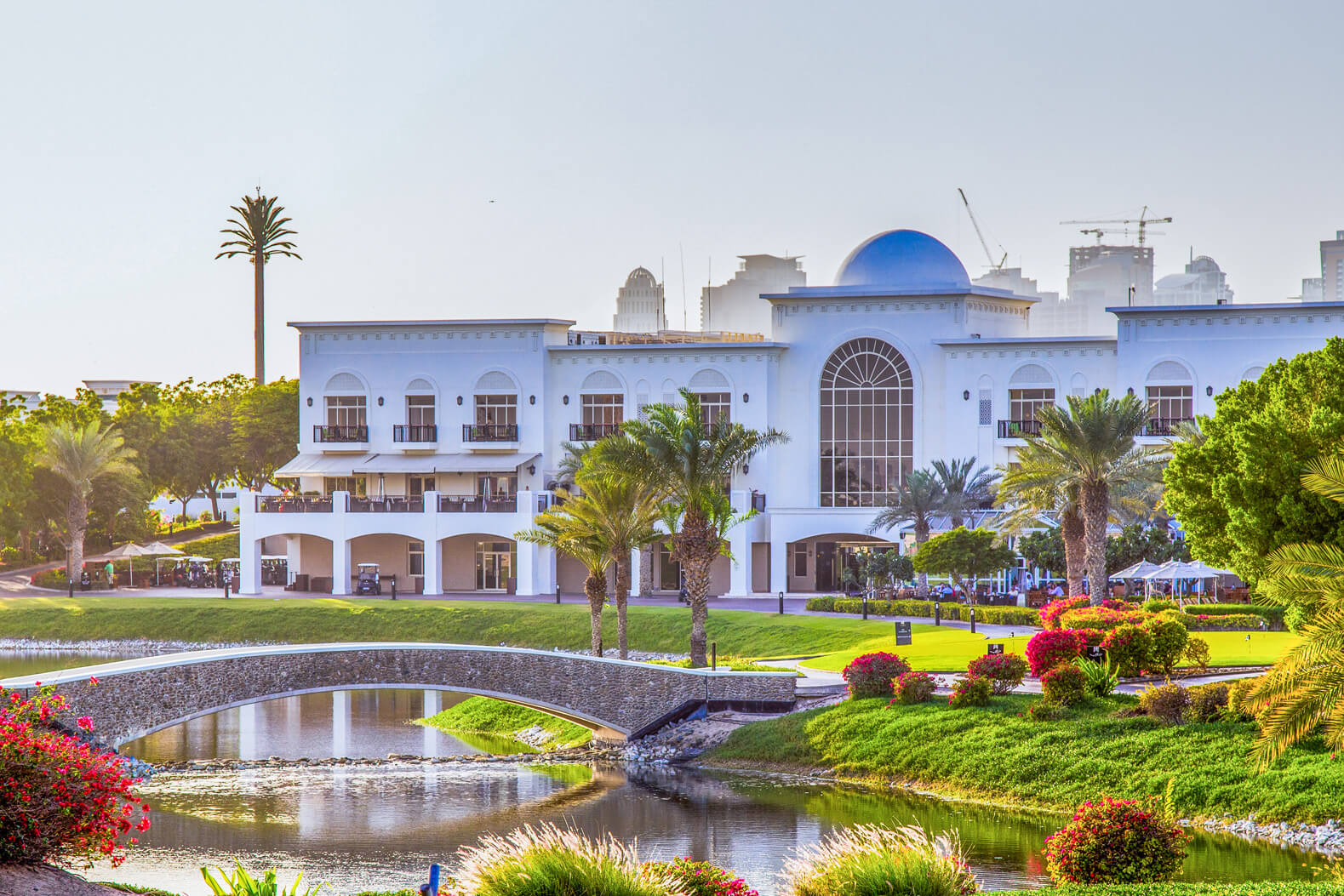 source: luxuryproperty.com
It has wonderful French-inspired architecture that creates a perfect setting for a royal experience and captures your attention with its colorful intricate patterns and craftsmanship. It has amenities like luxury home cinema, private gym, private spa, private games room, and outdoor heated and cooled swimming pool. It provides an amazing luxury experience with comforts, privacy, and security.
7) Le Rêve, Dubai:
source: bayut.com
It is established as a benchmark of luxury. It consists of several kinds of penthouses that feature amenities like a temperature-controlled rooftop pool, valet parking, smart home technology, private elevators, landscaped gardens, gymnasium, spa, steam room, Jacuzzi, and games room. It consists of 5-star hotels and world-class restaurants. Pet lovers find this place enjoyable and serene as it is a pet-friendly place.
8) MAG 214, Jumeirah Lack Tower:
source: pinterest.com
It is a luxury as well as affordable to middle-class families. In this tower, each apartment out of 312 apartments is designed differently and has waterfront outdoor cafes and restaurants and it has a walk area alongside the lake. It has amenities like a conference room, gymnasium, Jacuzzi, daycare center, sauna, swimming pools, high-speed elevators, and dining with an amazing lake view.
9) Emirates Hills, V Sector: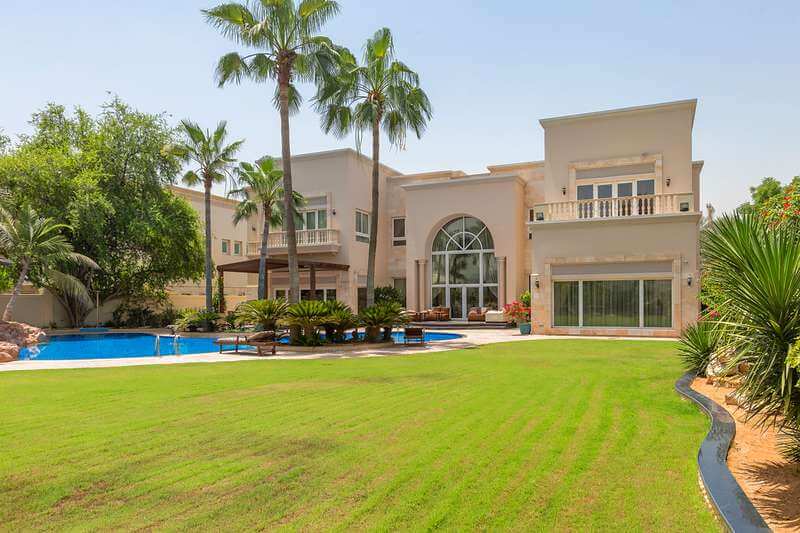 source:  luxuryproperty.zaobao.com
Emirates Hills has a very beautiful lounge area and 3 car garage. A person who loves to collect something unique and exhibit it will love this home as there is plenty of additional space where he can exhibit their collection. It has huge suits with large terraces that offer stunning views over the marina skyline and golf course.
10) Villa, Palm Jumeirah: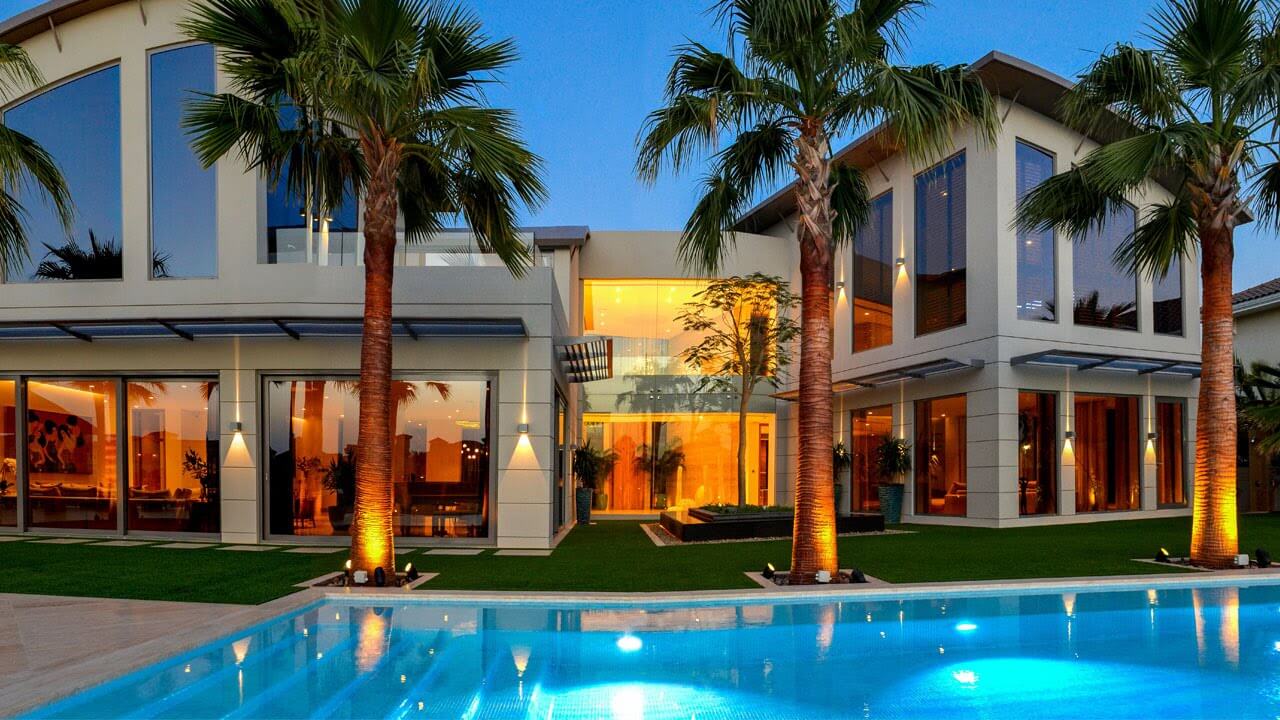 source: youtube.com
The villas on Palm Jumeirah give a luxurious view of the beachfront and seaside and redefines luxury with its stylish property. It offers privacy, tranquility, and exclusivity and consists of an unbeatable resort living, private garden, and a private beach. It has suit bedrooms, a big terrace, and a balcony, and 5 parking spaces out of which 2 are covered. The resident can enjoy health clubs, water sports, and direct sunlight on the white sand private beach.