It may come as a surprise to hear that architecture has a sustainability problem. How can something that is built to last decades, or even longer, be unsustainable? 
The truth is, however, that many conventional construction materials—like concrete and foam insulation—deplete limited resources, are harmful to the environment, and are often disposed of incorrectly. Once built, structures may also be energy inefficient; UN Environment found that buildings and the construction industry are responsible for 39% of energy-related CO2 emissions annually.  
Buildings can even harm the wellbeing of their inhabitants or the local surroundings. Who can forget London's infamous "Walkie-Talkie" building that reflected enough sunlight to melt cars below? 
A growing awareness surrounding these issues has brought sustainability to the forefront of architecture. Advances across many different fields are now being incorporated into design and illuminating the future of the industry. Here is a look at the greener, cleaner direction architecture is headed. 
What is Sustainable Architecture?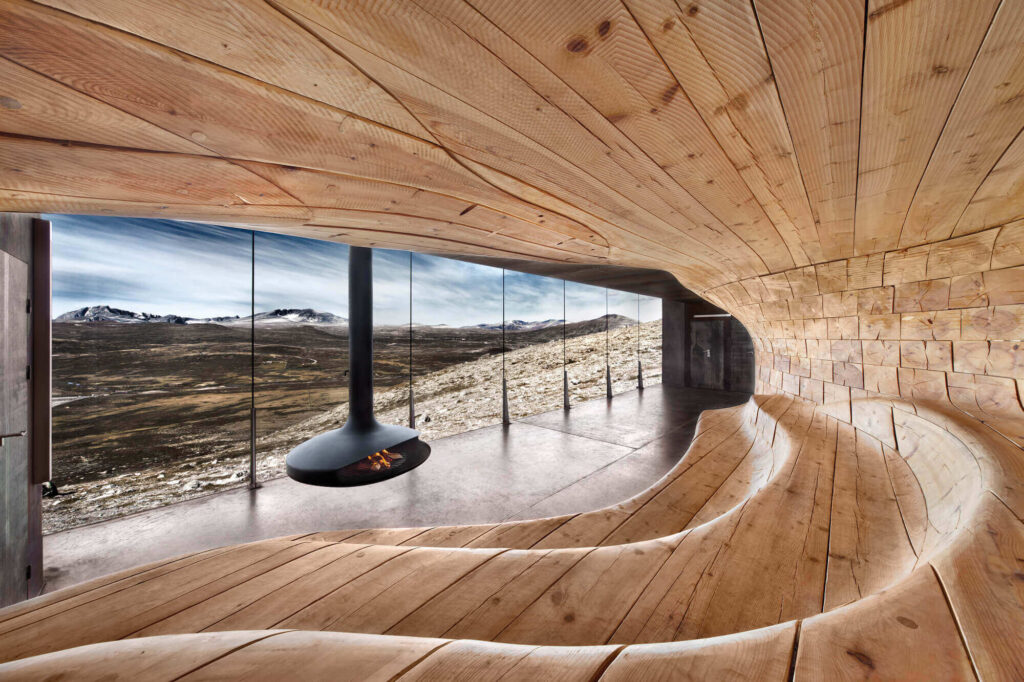 source: ideas.ted.com
You may have seen living walls and gardens planted on the roof touted as the future of architecture, but greening a building is more than just that. Sustainable architecture is a holistic approach to design that uses energy and other resources efficiently to minimize a building's carbon footprint and impact on its surroundings while creating a healthy indoor environment for its occupants. 
So while adding a garden to a building is a step in the right direction, the truly green future of architecture and building design is realized through a number of general principles, as detailed below. 
Designing for Site Integration and Optimization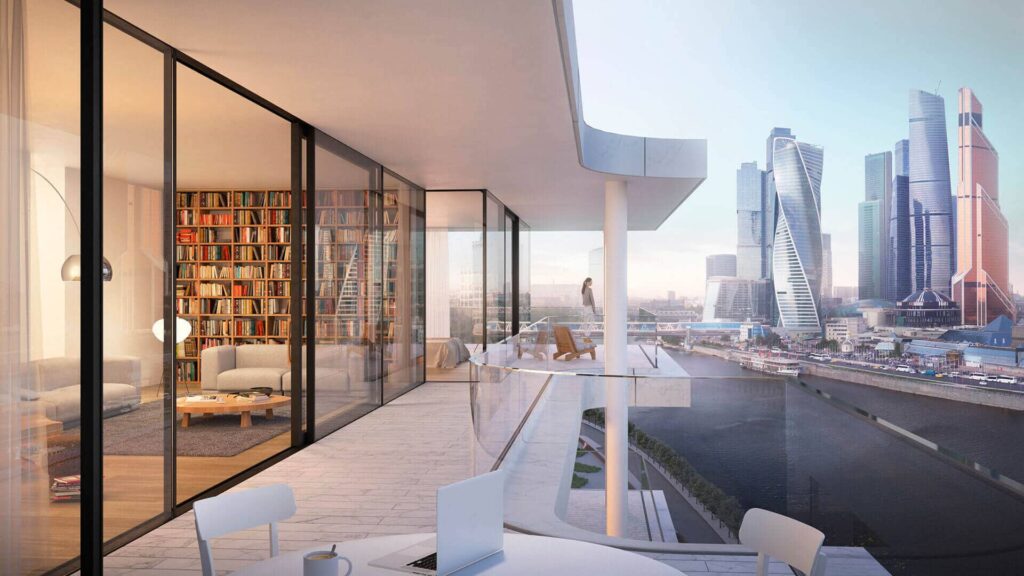 source: rbth.com
The green design process begins with the site itself. Rather than design to whim, architects following sustainable design principles strive to integrate the building into its surroundings in a harmonious way. This could mean designing a house to suit the geography of its natural surroundings without disturbing the ecosystem, or creating a high-rise that allows light to reach lower, nearby structures and avoids the creation of wind tunnels. Working with a site also means making optimum use of its potential by considering various factors, such as location and orientation, that can affect transport accessibility and energy use.
Working with Sustainable Materials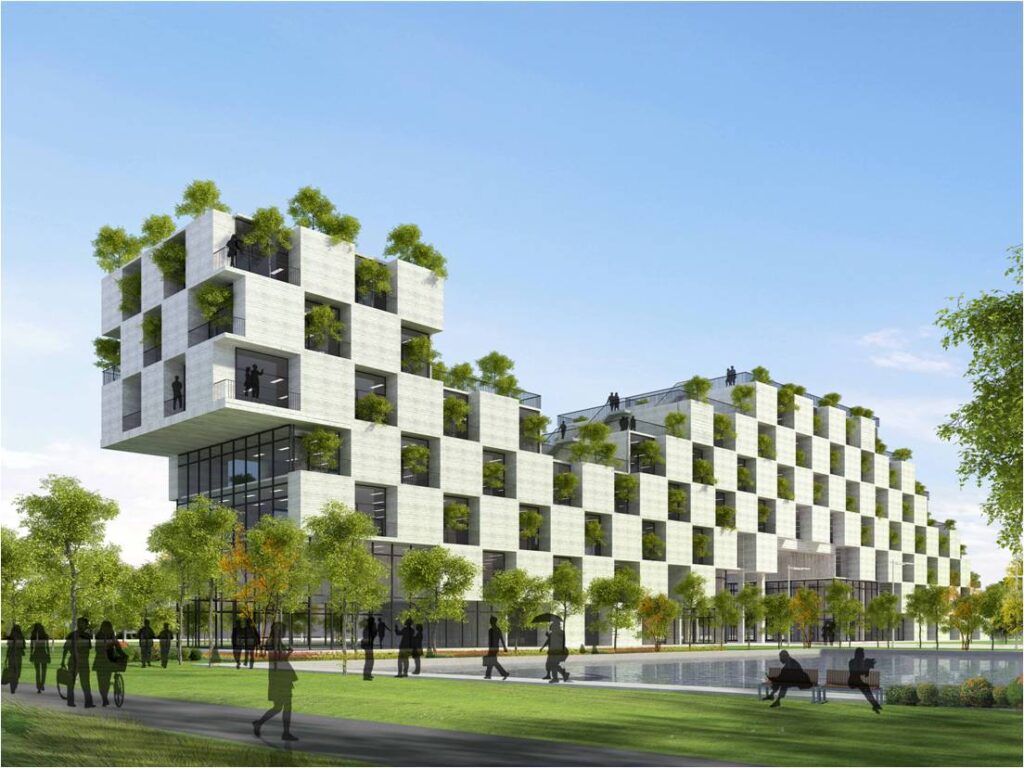 source: macdonaldandcompany.com
Building materials are a major focus in sustainable architecture, with priority placed on those that are recycled or from organic, renewable sources. Materials should be durable and promote reuse throughout their lifetimes, then be easy to dispose of at the end. 
Wood is an obvious candidate—it's a natural renewable resource that absorbs CO2 from the atmosphere as it grows. It's also possible to upcycle wood from an older structure for both new-build and updates to existing buildings, though it needs to be checked carefully for pests and decay. While steel and aluminum are harmful to the environment when first mined, they're both easily recyclable. Cellulose is a popular choice for sustainable insulation, and there are plenty of cutting-edge developments in sustainable replacements for conventional concrete.
Striving for Maximum Energy Efficiency
source: worldarchitecture.org
One primary objective of sustainable architecture is minimizing a building's energy use by making it energy efficient, and even energy-generating if possible. Cutting-edge sustainable architecture may incorporate traditional building techniques and even thermodynamics into a building's design to optimize heating and cooling. Utilizing technology like high-performance windows and smart appliances can also help reduce a building's energy needs.
Rather than rely on traditional fossil fuel-derived power, sustainable designs look to maximize use of renewable energy. Use of solar panels or other technology allows buildings to generate power to meet some of their own energy needs. Both new and existing buildings can also be fitted with systems that, for example, use solar power to create hot water. 
Improving the Indoor Experience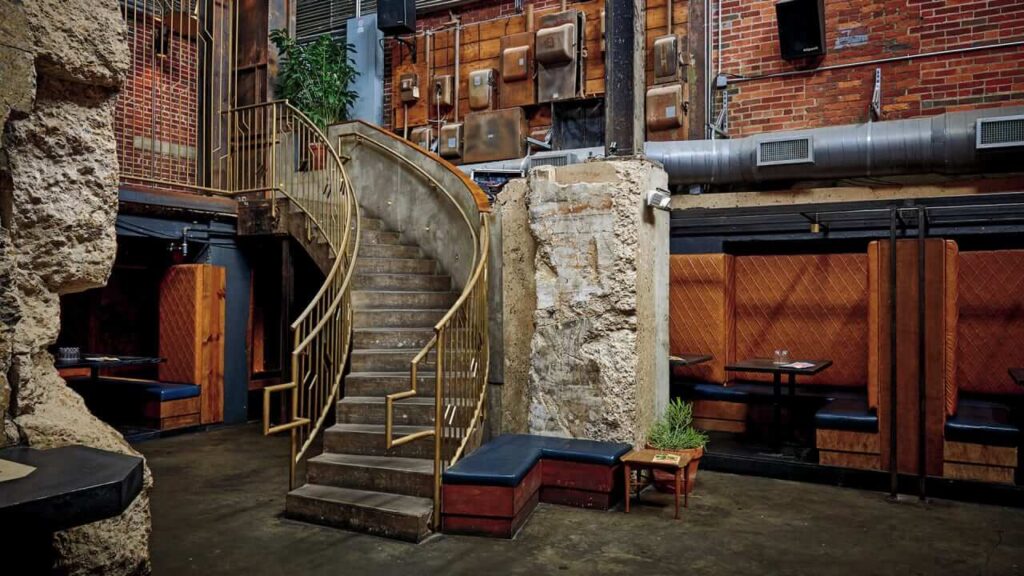 source: fastcompany.net
Sustainable architecture also prioritizes the health and comfort of building occupants and those nearby. Classic hallmarks of green architecture are well-ventilated spaces that maximize natural light and dampen ambient city noise. To protect human health, its also important to use materials with low volatile organic compound (VOC) emissions, as off-gassing of some building materials can last for years and cause what's known as sick building syndrome.
All of these factors are summed up as Indoor Environmental Quality (IEQ). This is important both for residential buildings and also offices, where a low IEQ can result in decreased productivity and higher stress levels. 
Reducing Maintenance and Conserving Resources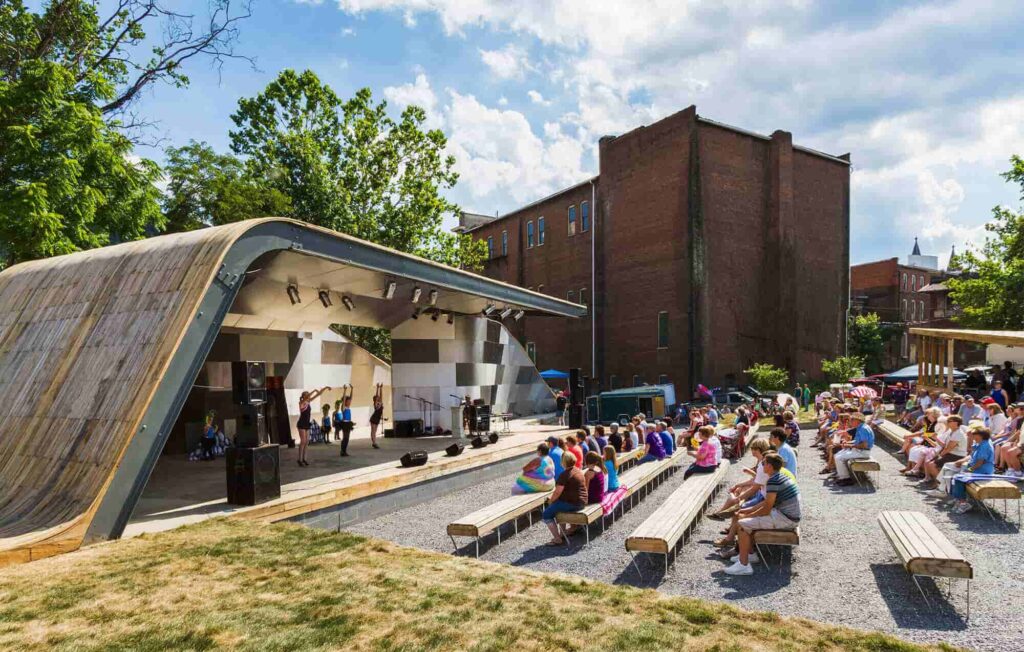 source: publicjournal.online
A building that is expensive or difficult to maintain will fall into disrepair and have a shorter lifespan, so sustainable design also strives to reduce necessary maintenance, maintenance cost, and the use of water, energy and chemicals for building function and upkeep. 
 One popular method to conserve water is designing in a greywater system. This simple technology recycles water from sinks and bathtubs to flush toilets can save significant amounts of water. Existing buildings in particular can also be easily outfitted to collect rainwater for use in irrigation.
 Rather than being left as an afterthought, sustainable buildings should also have considerations for waste management designed into them, with things like easily-accessible and ample space for recycling bins and on-site composting. This makes it easier for both building occupants and management companies to properly dispose of and remove waste in a sustainable way.
The Nitty Gritty of Sustainable Design
source: wmkarchitecture.com
For those who want to know the specifics about sustainable building design, there are a number of international environmental standards that have guidelines architects can follow. The most popular is LEED, which has a certification system to rate buildings and award them one of four levels based on how many points they achieve in a number of detailed categories. 
With the growing demand for sustainable products and services across every industry, it's clear the future of architecture is also clean and green. Now is a great time for both new and established architects to get up to date on the latest developments and learn more about LEED and other environmental certifications.