Buying a condo in Myrtle beach pays off, thanks to affordable real estate prices, popular tourist spot, lower tax, and growing infrastructural development. Myrtle Beach is a great place to buy a condo as an investment.  The oceanfront condos at Myrtle Beach can easily bring in good returns. In this article, you will know why investing in Myrtle Beach can be a good idea. Myrtle Beach is a growing community with lots of opportunities. It is located in the state of South Carolina. First You need to find a good real estate company to invest in the area.
The following factors make Myrtle Beach a good real estate investment opportunity.
1. It Is A Tourist Attraction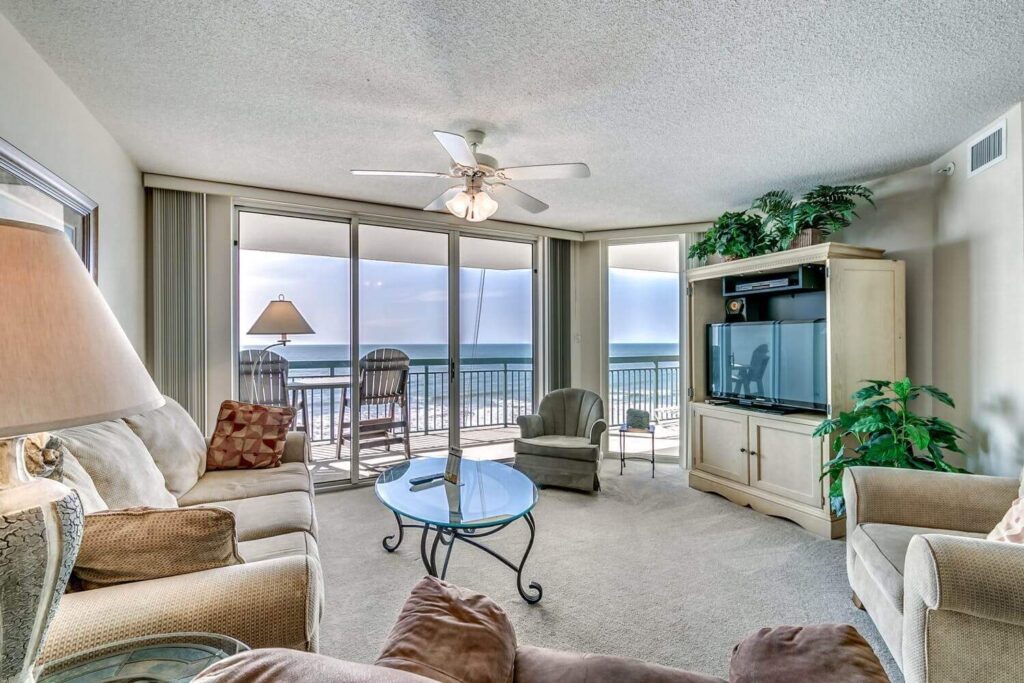 source: condoworld.com
Myrtle Beach is a popular tourist attraction where people come in large numbers throughout the year. These tourists rent hotel condos or oceanfront condos for days, weeks, or even months. The rent you can get from your condo alone will turn out to be a hefty return. The large volume of tourists is also good for the local economy and your investment. Your condo will probably face a lower depreciation rate over the years because of the high demand. So you can sell them later at a good price as well. An expert Myrtle Beach realtor can help you get the best condos in the best possible locations.
2. The Area Is Good For Business
Myrtle Beach is located in South Carolina, which is considered a tax haven. It is a good place for new investments and businesses. South Carolina is a state where the local and state tax laws are business-friendly. The place has a good opportunity for growth in employment, exports, and entrepreneurship. The tax in South Carolina is lowest for corporate, and there is no inventory tax. There are also tax exemptions, and credit reductions for new businesses. The per capita tax rate in South Carolina is also the lowest.
3. Affordable Prices For Real Estate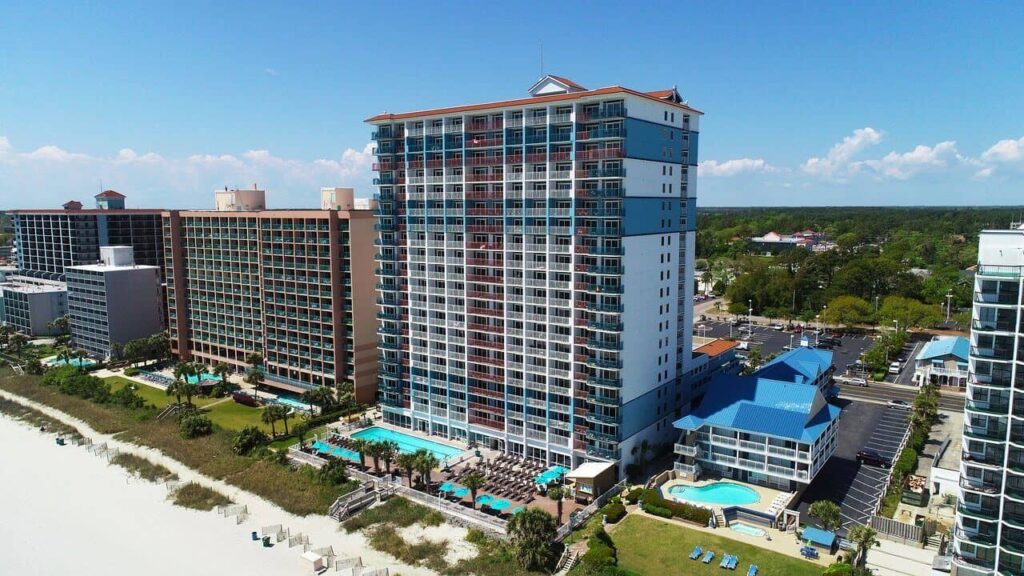 source: tripadvisor.com
The price of condos for investment is surprisingly low in contrast to high returns. You can get a good place within a price range of $200k-$400k. The only fees you need to pay for the condos are the homeowners' association fees. The association fee is considered to be a management fee. A lot of perks come with it, which includes insurance, cable, internet, and maintenance fee. It is a good deal since you can't maintain the facility from afar. There is an on-site and off-site management available. The fees and accommodation offered may differ slightly.
4. You Have Multiple Options
Oceanfront condos, inland condos, and family homes are the different types of properties you can invest in. Some condos are in the middle of the water. These always remain most in demand for tourists. The oceanfront condos have a high attraction among tourists. You can put these on rentals at a higher rate during peak seasons. These can generate around $20k-$30k each year. The bigger the condo, the more return you will get. Inland condos are also good investment options. The tourists willing to stay longer in the area mostly rent inland condos.
These don't have the option of in house maintenance and can generate around $15k-$20k in profit annually. Family houses are a safe bet. The appreciating and depreciating values are better compared to all condo types. The newly constructed ones will come with great options for maintenance and facilities. And if you are planning to construct one be sure to consult with local design-build contractors.
5. It Has A Bustling Life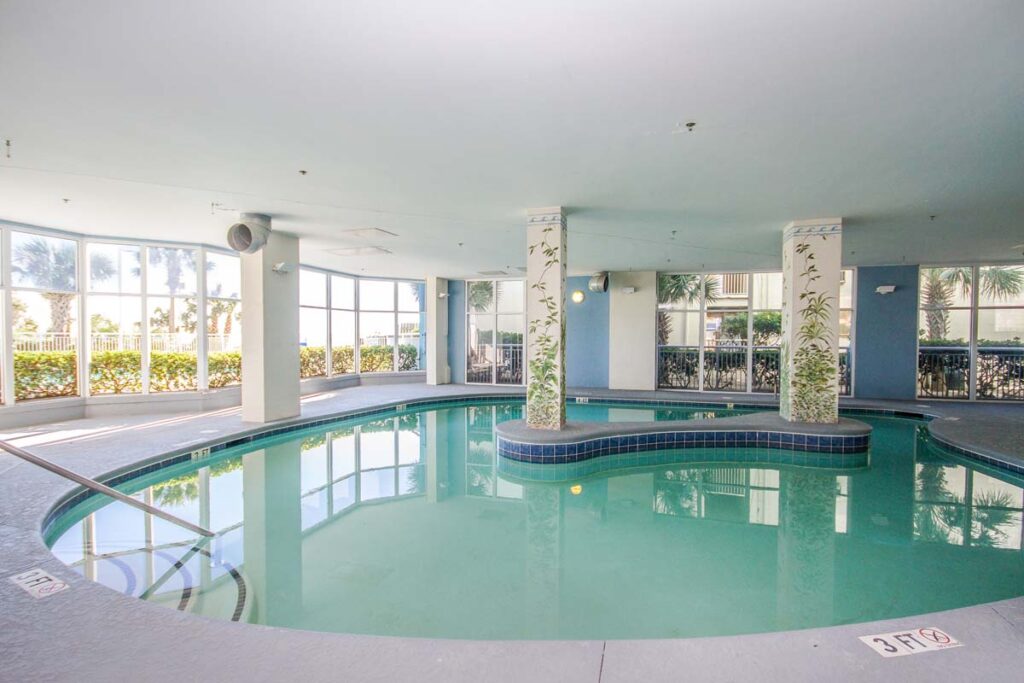 source: beach-vacation.com
Myrtle Beach is a place with a bustling lifestyle. There are hundreds of restaurants, diners, bars, and places to hang out at. These are all located near each other. You never have to worry about making advance calls. You can just walk in at any place and enjoy what you want. The area is pedestrian-friendly. You can walk to any destination you like. The scenic beach makes a good place for long walks or runs. You can also avoid traffic this way.
6. Enjoy Extra benefits
You can enjoy extra benefits that come with the condo. For example, a lot of condos come with access to community pools, gyms, parks, and bars. These amenities can cost a lot individually in other places. In Myrtle Beach, the community that comes with the condo makes these easily accessible. The golf courses in Myrtle Beach are some of the top-ranked ones by Golf Digest. You can enjoy golfing along the coast. This experience also comes with the community benefits of purchasing a condo.
7. It Has A Comfortable Weather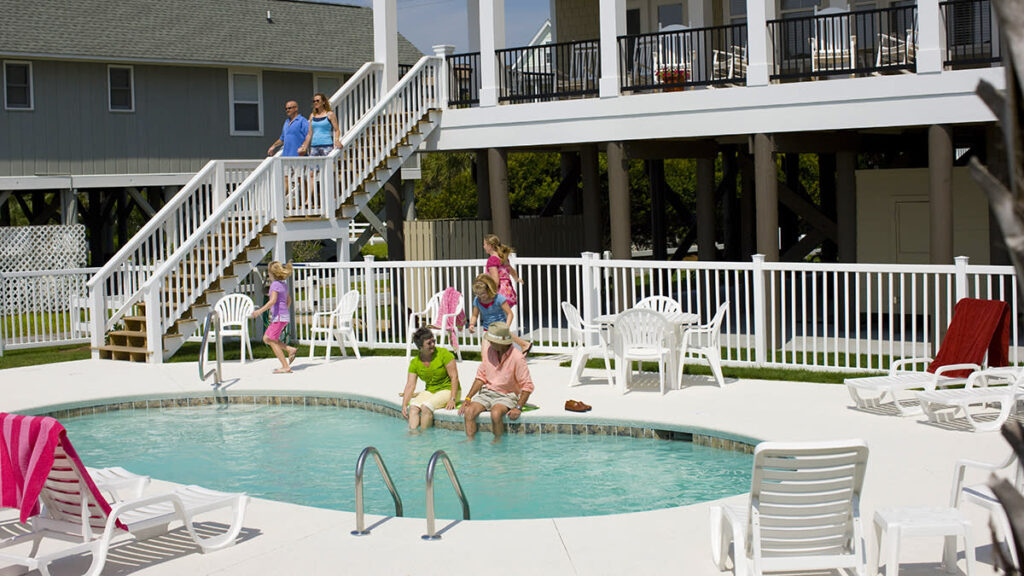 source: simpleviewinc.com
Myrtle Beach has an average of 215 sunny days annually. The long summer season gives a happy sunny vibe to the lifestyle. The summers are not that hot either. The locality remains enjoyable with fewer tourists during the offseason. The winters are also not very cold. The temperature doesn't go under 50 degrees. The winters in Myrtle Beach last for around 40- 60 days. There are fewer risks of natural disasters like hurricanes or cyclones in Myrtle Beach because of its distinct geographic position.
8. It Has A Low Cost Of Living
Myrtle Beach has a low cost of living. Everything is located nearby here (within 10- 15 miles). You can find your regular necessities like groceries, medicine, and other things close by. The annual miles driven in myrtle each can be as low as 8000 miles. This means you do not have to spend much on gas.
9. Infrastructural Development
source: myrtlebeach.com
There are many infrastructures developed in the area that will make your life convenient, and a great school district with over 51 schools. And as well  a university and a technical college in the area. Healthcare facilities are quite advanced here. There are a total of 500 beds combined within all the medical centers. The self-employment rate is also high in this area. Working opportunities are great since many companies move here for easier tax laws. As for selecting a broker make sure they have solid agreements and maintain transparent communication.
Takeaway
Whether you want to buy a condo and start living there or make money by renting it, Myrtle Beach is a good place to invest in. Be sure to check out the location and contact a good realtor before making a purchase.