Purchasing a condo which is constructed beforehand is indeed a significant decision and reliable investment even if you use it as a dwelling to live or you give it out on rent. The prices of a condo in Toronto is reaching significant heights because of which the buyers are getting much more inclined towards investing in a pre-constructed condo. The most notable point of differentiation between the both of them is that when purchasing a pre-developed condo, you will not be able to get a view of your unit and you will only have to be dependent on drawings and floorplans.
It is too important for you to review the drawings very carefully because oftentimes some of the other information remains concealed beneath them. Mentioned below are some key points that need your attention whenever you are viewing the floor plan of a pre-constructed condo.
What are the things to consider in a condo unit floor plan?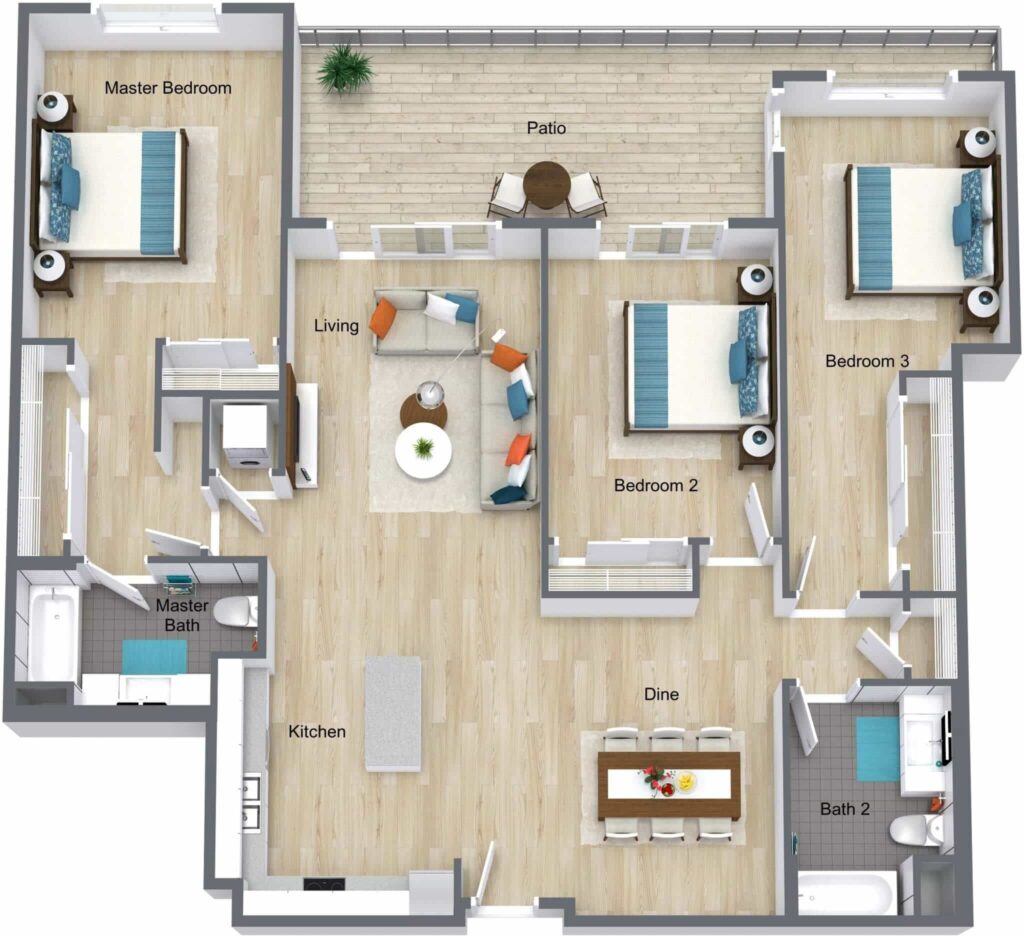 source: niloresidentials.com
Investing in a condo unit is not a matter of paying a small amount. Hence, there are certain things which should be taken into consideration when you are viewing the floor plan of a pre-constructed condo unit:
Smaller square footage  
A few pre-constructed condos located in Toronto have inbuilt small squared footage which is because of the high-priced real estate, but the contractors oftentimes try overcompensating with a bigger balcony and rooftop space. Such condos have a larger balcony or terrace which is good but cannot be used for nearly half a year because of the weather concern. However, you can make use of the smaller square areas too, so that they don't get wasted. Try searching Tridel Condos in Etobicoke For Sale for the best condo unit floorplans.
Improper shapes of floor plan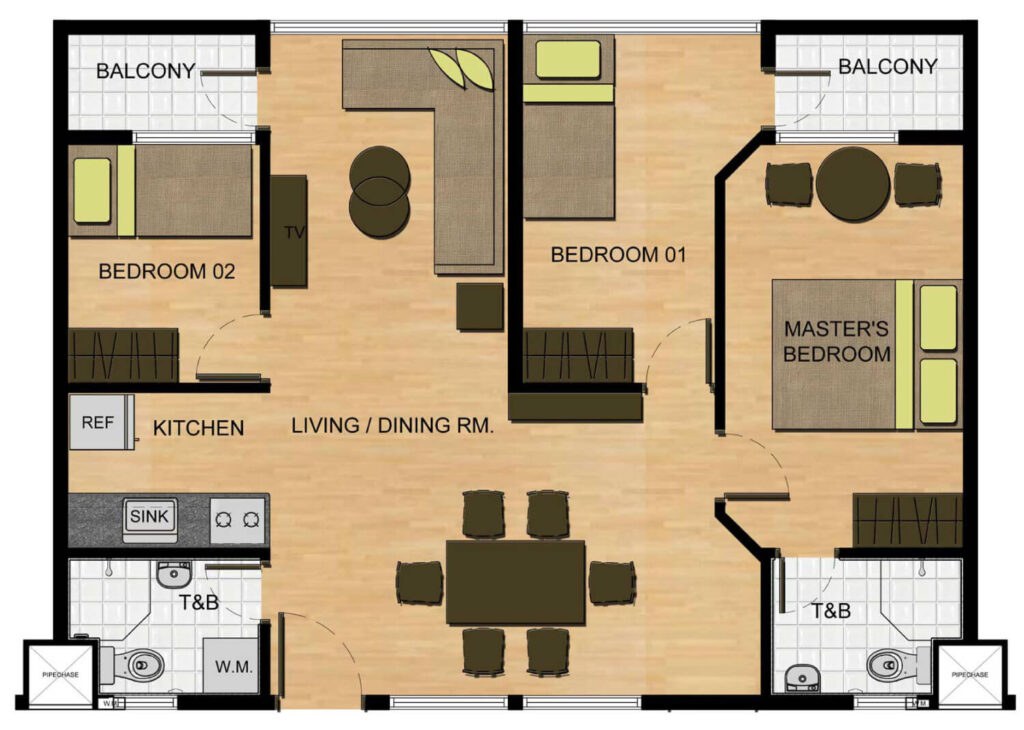 source: dakbayan.ph
A lot of pre-constructed condo units are governed by the geometrical structure of the entire building. Although a lot of people may find it attractive and appealing, but a majority of them find it inconvenient to be used in the future, particularly as wasted area and the hassles in searching for suitable furniture to fit in the condo. The next important thing is that condos in Etobicoke of improper shapes can provide a lesser number of configurations that can be made by the furniture. Walls that are curved and improperly shaped spaces will be troubling for you which means when you are done setting up your furniture there are chances that the configuration is limited. Tridel Condos in Etobicoke For Sale can offer you a lot of attractive condo unit floorplans and drawings to choose from.
Narrow columns and corners
A handful of the pre-constructed condos in Etobicoke include narrow spaces and corners which are uneasy to be used. Although when you will see it for the first time you might feel they enhance the personality of the condo in maximum cases, it happens to be nothing more than a wasted area. Inspire of the fact that it is estimated into the square foot calculation of the condo unit area, but it cannot be used for keeping furniture or any other accessories. Oftentimes, the most common options for such spaces are flower pots or lampshades.
Extra corridor area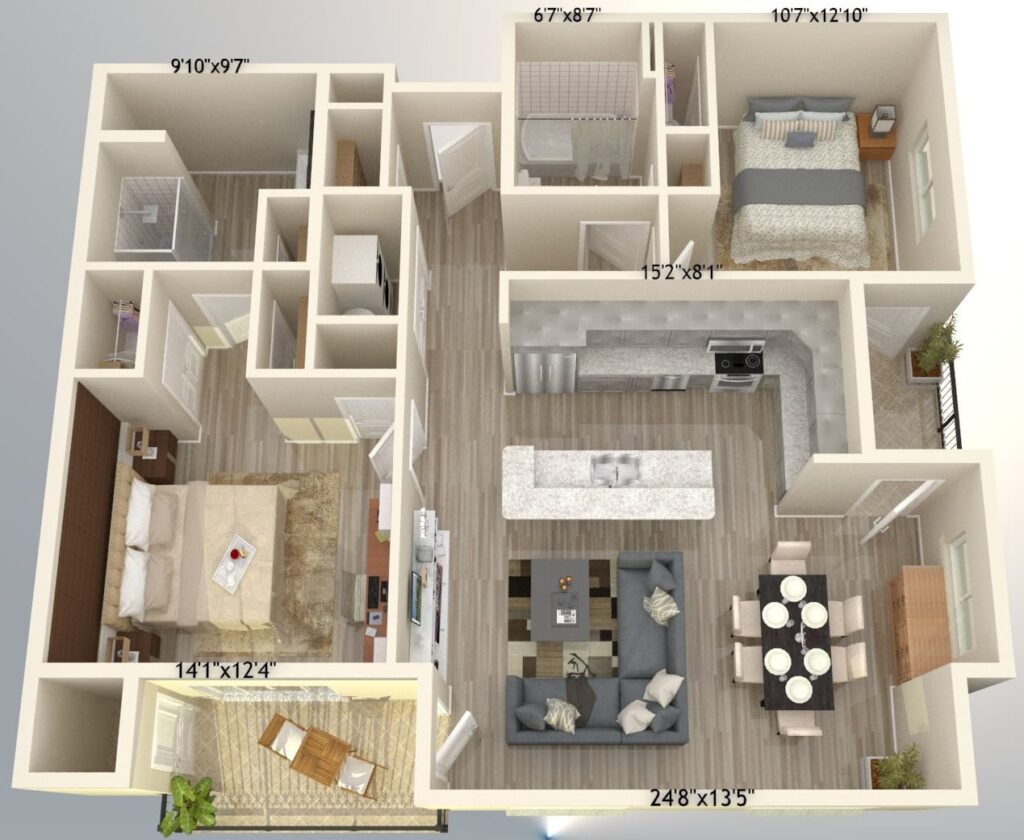 source: onedutchess.com
Since the very first glimpse, you may find that a corridor with larger space is a remarkable feature but it is not that at all. More are included in one room simply refers to the fact that the other rooms will be of a smaller area. In maximum cases, a spacious or lengthy corridor can be adjusted by making it a compact living room. You need to have an additional area in your living space, kitchen, or bedroom but not the corridor. 
Bigger auxiliary area 
Auxiliary area refers to solariums or dens. You must know that there are several situations in which you would want to have a larger den-like if you want to make use of it as an extra office or bedroom design ideas. Similarly, a bigger solarium or den will decrease the square footage from the actual space of your condo units like the kitchen, bedroom, and living room. Hence, you should focus more on the essential parts of your condo units than the non-essential parts because the essential parts will be used solely by you and you will have complete ownership of the square footage of that area. 
Bad views or exposure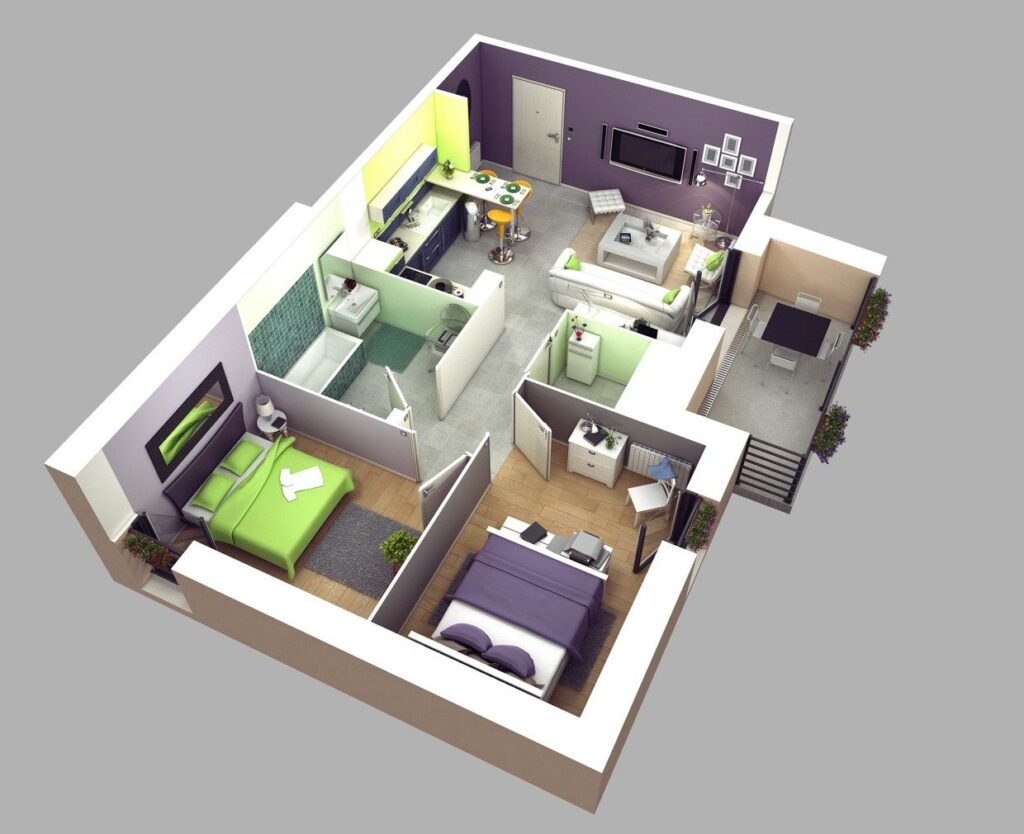 source: crismatec.com
You can easily judge the exposure or view whenever you view a condo live by your eyes by assessing the view that can be tough by looking at a floorplan or drawing. The most notable way in which it can be marked is in a small-sized compact building that is situated next to the condo unit floor plan you are viewing. You must always choose a condo unit that will give a pleasant outer view as well as which will allow an ample amount of ventilation in your condo so that there is no suffocation and your home remains breathable. A good view can keep your mind fresh, so it is an important factor to consider. You can visit Tridel Condos in Etobicoke For Sale to know more.
Henceforth, these are some important factors that should be considered when you are noticing the floorplan of the pre-constructed condo unit you want to buy. There are a lot of other points to be kept in mind, but these are the crucial ones. It is important to keep them in your mind while viewing the floorplan of the condo unit because they can help you in getting a better idea of so many important aspects of a condo unit.