Your bedroom is your sanctuary. It's where you go to escape the stresses of the day and recharge for tomorrow. If you're looking to improve your bedroom, making it a beautiful peaceful place that's authentically you, you've come to the right place. We want to help you out with that by providing 4 tips on how to make your bedroom more enjoyable!
If you'd like to know more about home décor you can enroll in the free Interior Design course offered by Home Design Institute.
Paint your bedroom a color that you love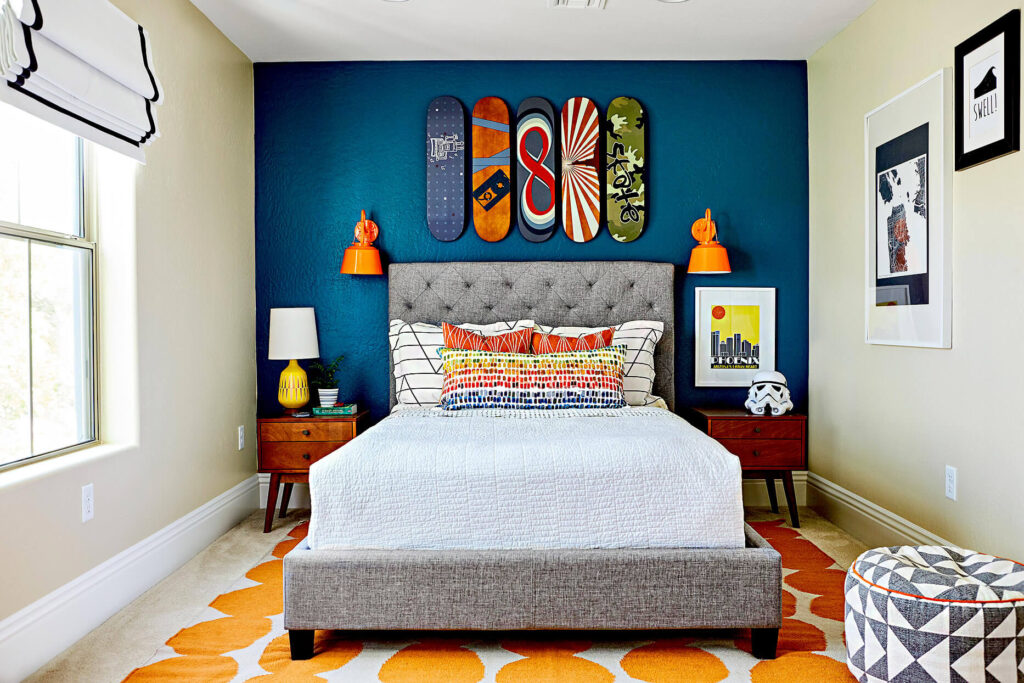 source: pinterest.com
This is one of the most important tips, because it will make the room look amazing and give you great feelings every time you enter it. You can either paint each wall in different shades to create an interesting effect or choose just one main shade for all four walls.
If you're not sure which colors are good enough for your bedroom, then think about how a certain tone fits into your life? Do you want something calm and soothing or energetic and vibrant? Maybe those new dark gray painted bedrooms have attracted your attention, but are you sure that they will look good in your bedroom? Maybe blue would be a better choice for you? Think about how the overall color theme of the room looks like and that way you'll easily choose the right colors.
Add some plants around the room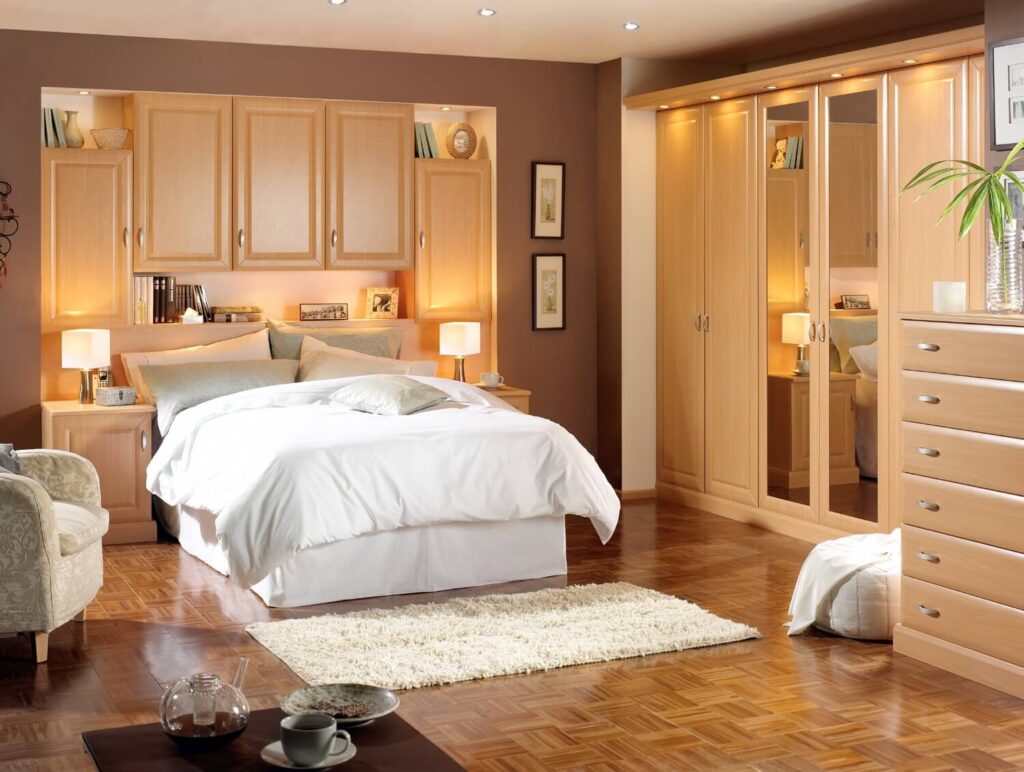 source: designer-vault.com
Plants always make a bedroom look brighter and more lively. If you want to add some plants, but have no idea where to start from – go visit your local flower shop or nursery and find out which ones are best suited for the space in your room. Make sure that they will not be too big because it may turn into an issue when trying to decorate around them.
Alternatively, you can also buy potted succulents as they require little maintenance. Many studies have shown that indoor plants can help purify air and make your bedroom feel more relaxed as well as stimulating creativity. In addition, adding houseplants will also improve moods due to their positive effect on oxygen levels in rooms where they are placed.
Get a new bedspread that you love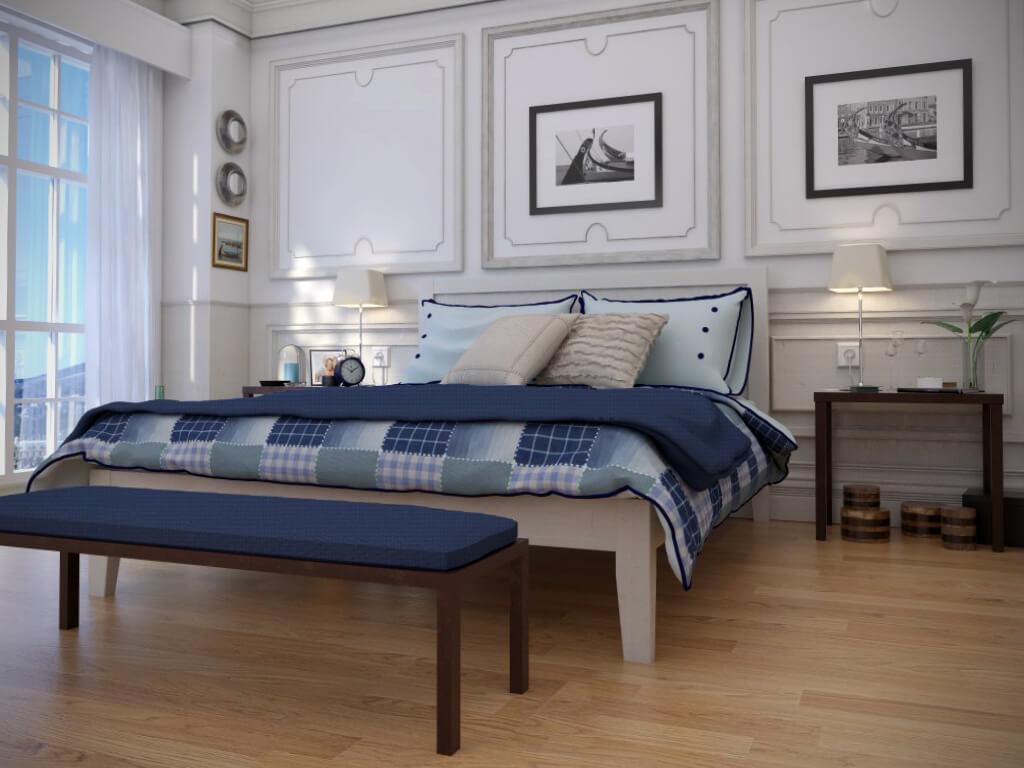 source: pinterest.com
Whether it's a new duvet or comforter, get one that you absolutely love. The fact is if you'll never be happy sleeping in your room at night because of the look and feel of your bedspread, then it doesn't matter what else you do for this space! Your bedding sets the tone of all other things going on around there. So, make sure to pick a gorgeous bedspread for your bed because an amazing looking bed will immediately change how you feel about sleeping and help you enjoy it more, especially if it's something really nice like silk or cotton sheets.
You can also buy yourself some nice sheets or blankets to match with it. You can also get matching curtains if you want too! A new set is such an easy way to change up the whole mood in your bedroom.
Create a focal point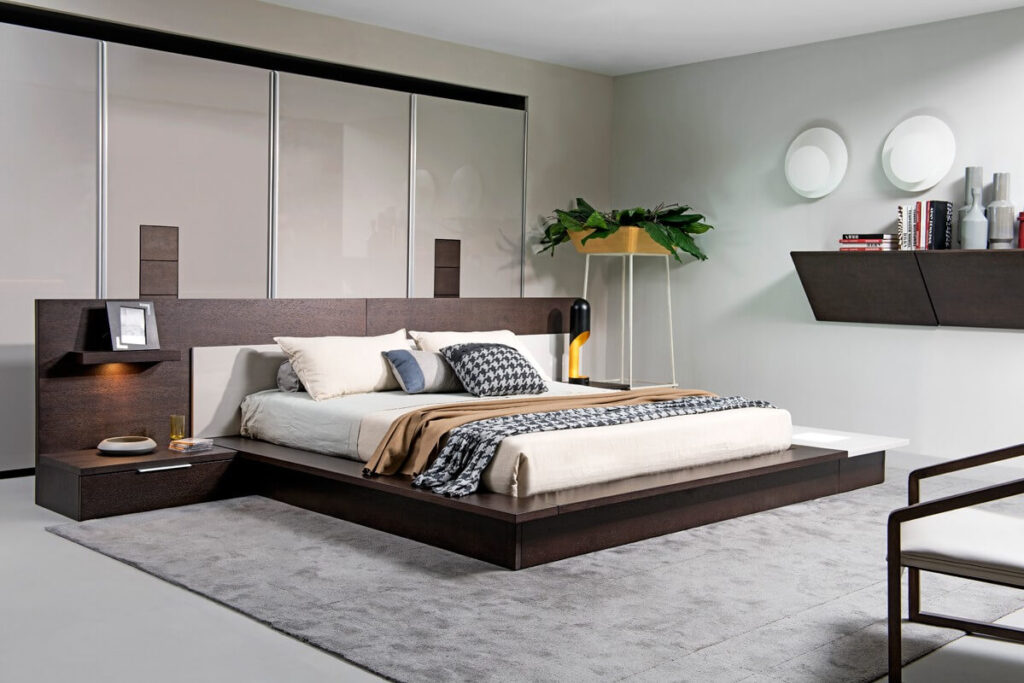 source: layjao.com
The easiest way to make a space look great is by creating a focal point. A focal point can be any one thing that draws your eye and makes the rest of the room come together around it. The most common type of focal point for bedrooms is, obviously, an incredible bed. But you don't necessarily need something as big as your bed in order to create a good focal point – even smaller things like lamps for nightstands can work almost just as well if they're interesting enough.
Another great way to create a focal point is by art pieces – you can hang one or more beautiful paintings or photographs strategically around the room so when someone comes over their attention would be caught by them immediately.
The bedroom is one of the most important parts of your home, so it is important to make this room awesome. It should be cozy, comfortable and functional. A great way to do so is by making some changes and adding some extra elements that will bring character into your space. If you are looking for ways to improve your bedroom then follow our tips because having an awesome room to come home at night will make everything better!