When furnishing your bedroom, high-quality furniture pieces are always a must. But finding these can become challenging, especially when deciding which pieces are great investments and what features or factors you can compromise on.
The key to buying luxury bedroom furniture in Dubai is to consider these two vital things:
Comfort – A piece of furniture's contribution to ensuring a good night's sleep must be the underlying purpose of each piece you get for your bedroom.
Longevity – Durability is another essential consideration. Furniture must serve you for years while still looking elegant in your space.
With careful research, you can invest in the right combination of elements to create an appealing, comfortable space. Here are the top five furniture pieces you should get to give your bedroom a sense of completion and comfort.
1. Bedframe
source: pinterest.com
A bed frame that will last you through different home moves and mattress changes is an investment that truly pays off. With various styles, materials, and designs to choose from, there is sure to be a bed frame that is suitable for anyone. 
Here are some excellent bed frame options:
Panel – Apart from a footboard and headboard connected by side rails, this bed frame has center supports. Typically, it requires a box spring.
Platform – This bed frame has a raised bed that may include a solid, flat platform or a flexible wood slat. Typically, it requires a bunk board.
Storage – This bed frame has built-in drawers on its base. It is an excellent way to save space in your room because it provides storage for pillows, blankets, clothes, and other items.
Upholstered – This bed is covered in fabric, making it a softer alternative to standard beds. It may also feature nail-head trim, tufting, and other details.
Canopy – This is a grand bed frame featuring four posts that create a shelter-like silhouette. Modern canopy beds have streamlined designs and work well in rooms with high ceilings.
In addition, bed frames come in different sizes, such as single, king, queen, and twin. You need to consider how much space it will take in your room to ensure that everything is in proportion.
2. Mattress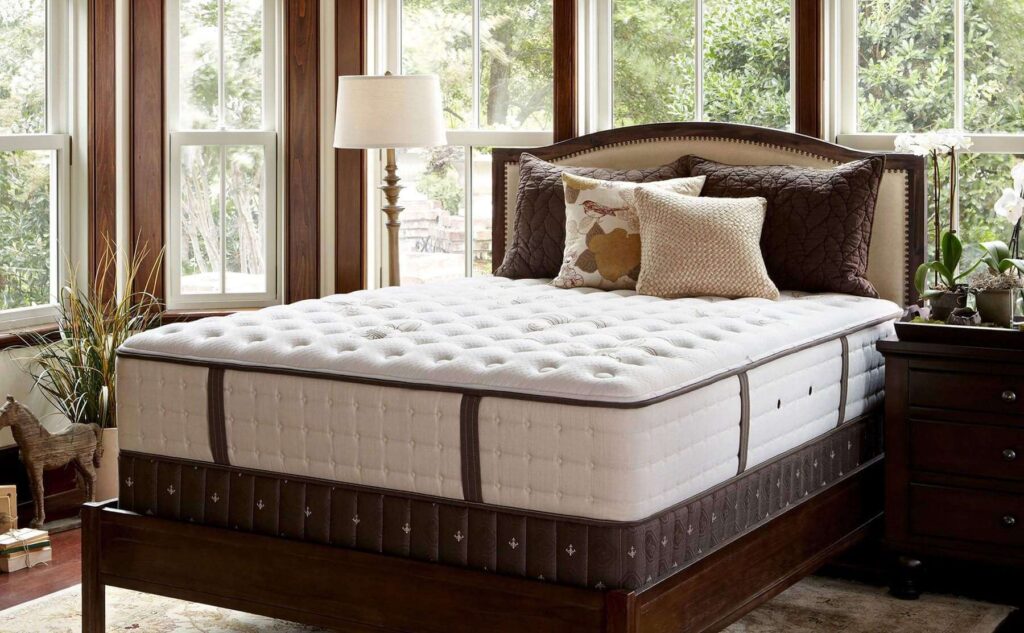 source: tirupatifoam.com
A high-quality, comfortable mattress is another long-term investment that will pay off over time. When buying a mattress, you need to consider things like materials, sizes, and support.
Here are the different mattress materials and support options to choose from:
Memory foam – Though this mattress doesn't use coils, it still delivers maximum comfort and support by molding itself to the natural shape of your body.
Innerspring – This mattress consists of a steel coil backing system with several types of foam for support and comfort.
Latex – This is made up of a latex foam core that can be natural or synthetic.
To find the best foam mattress, make sure it has the right balance of softness and firmness. Other qualities to look for include stain resistance, hypoallergenic qualities, and temperature regulation.
3. Storage pieces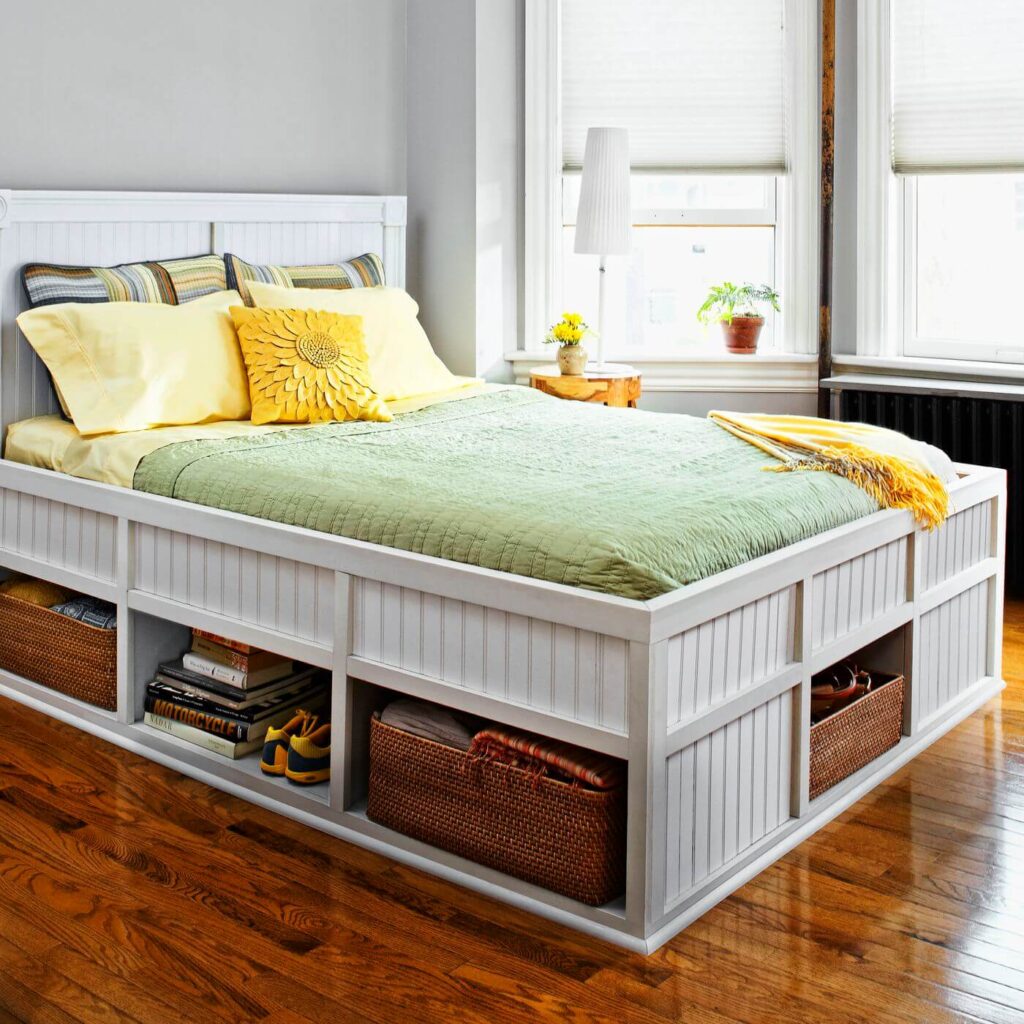 source: pinterest.com
Your clothing and other belongings will need a place to rest – and there are different pieces for them to call home. The right bedroom storage piece will depend on how much room you need to keep your things and how much space you have.
Some of the recommended bedroom storage pieces include:
Nightstand – This storage piece is meant to be easily accessed from your bed; thus, it should be of the same height as your mattress. Also, choose one that is wide enough to hold bedside essentials like a lamp, water bottle, and phone.
Dressers – These furniture pieces are versatile and wide, which may include at least six drawers. You may add a mirror or decorative items on top of it to create a vanity.
Chest drawers – These storage pieces are slimmer and taller than dressers, with three to seven drawers. They are available in different designs, such as sliding door chests, bachelor's chests, and media chests.
4. Accent pieces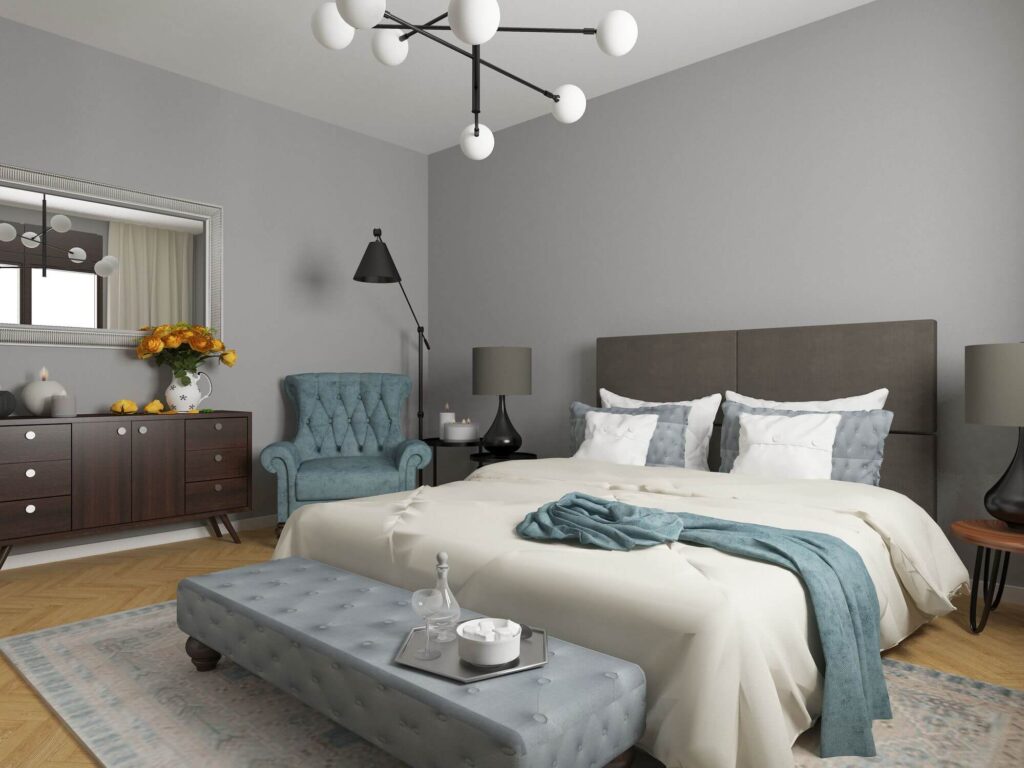 source: thespruce.com
Investing in high-quality bedroom accent pieces will make your space even more functional and cozy. Here are some of the best options:
Benches – When you place a bench at the end of your bed, it can serve as the perfect perch. You can sit on it when putting your shoes on or just taking time to relax after a tiring day. It may also serve as a boost to your bed, especially if you have a pet to cuddle. You can find one that allows you to store bedroom essentials like throws and pillows.
Desk – A desk in your bedroom can support your creativity and productivity. You can opt for a simple or storage-heavy desk depending on your need and the available space.  
5. Accessories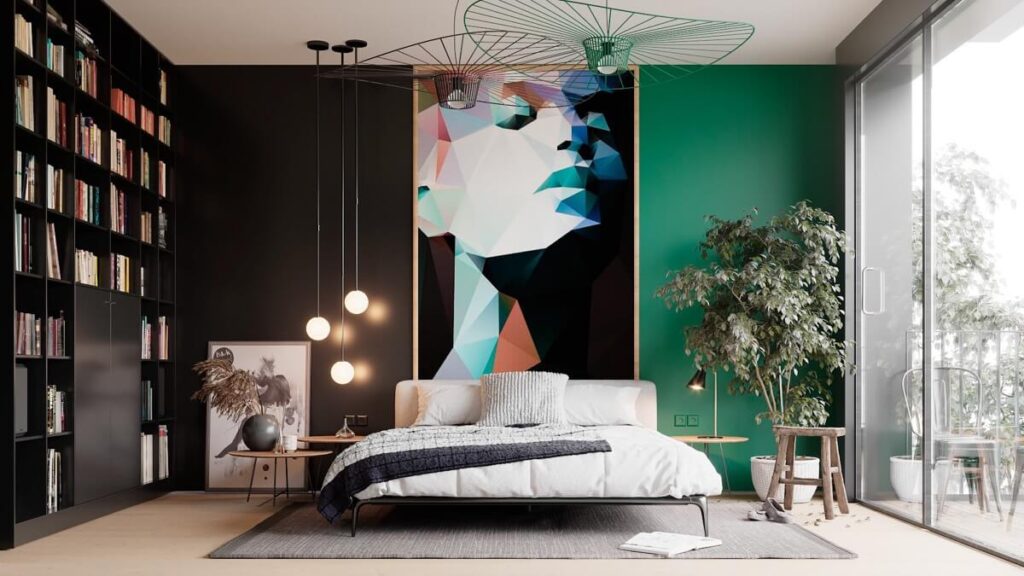 source: home-designing.com
Your bedroom decoration is just as important as your furniture pieces because it can bring more texture, personality, color, and pattern to the room.
Here are some of the bedroom accessories worth investing in:
Rugs – If your room has hard floors, rugs will ensure that you have a soft place for your feet to land when you get up.
Pillow – Your bedroom is incomplete without pillows. You can choose a few to complement your room's color scheme or theme or pile on pillows of different sizes.
Lamp – A lamp is an essential bedroom accessory for setting the room's mood or reading while in bed. Make sure to choose one with the right height so it can cast sufficient illumination where you need it.
High-quality bedroom furniture pieces don't have to come with a high price tag. The key is to choose ones that are right for your space and go with your needs and design preferences. Make sure to read through reviews before making a final purchase, especially when shopping for bedroom furnishings online.