Spring is almost here, and what better way to celebrate the time of fresh starts and new life than a bedroom design refresh to help you embrace the season? A change can make your room cozier, improve your sleep, and even boost your mood.
During a redesign, you'll have to consider practical factors. These can include budget, the possibility of reusing and rearranging furniture or buying new pieces, a change in paint color, and more. The best way to tackle a bedroom redesign is to start with a theme or style. 
Scandinavian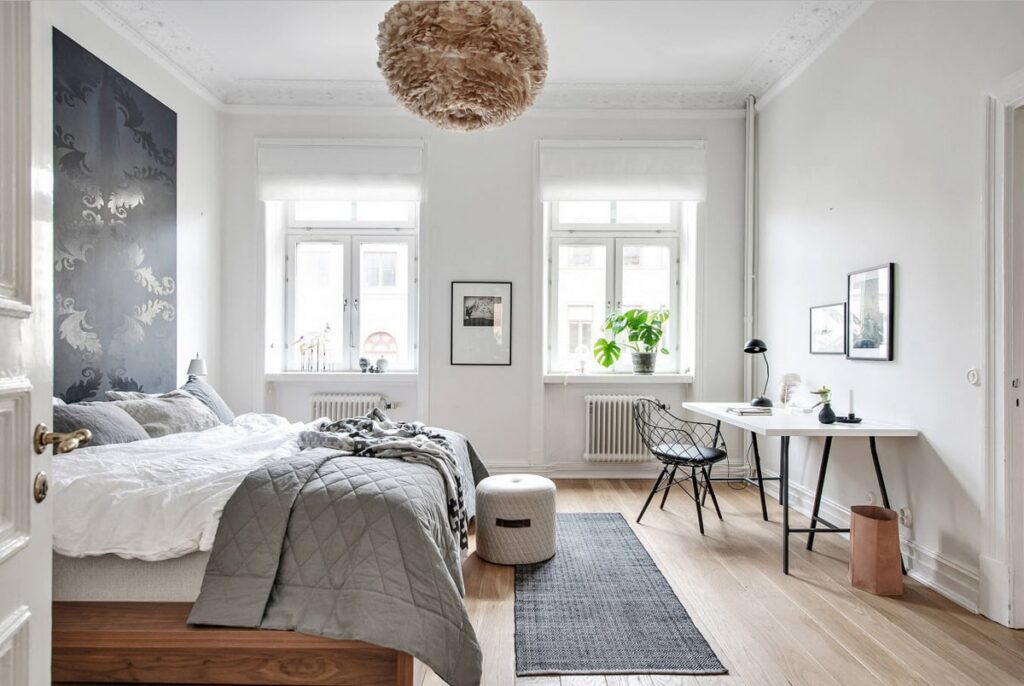 source: impressiveinteriordesign.com
If you appreciate minimalism and clean lines, try a Scandinavian style for your bedroom refresh. It isn't showy or over the top, so you can focus your attention on a few key pieces and make your space special, even on a tight budget.
Scandinavian design is simple and focuses on function, integrating storage solutions with furniture. Choose wardrobes, shelving, seating (which can double as storage), and other attractive pieces to capture the practical, sleek look.
Items that capture the Scandinavian aesthetic are natural and simple. Think light wood furniture and wool throws. The colors are neutral and muted, like white, cream, gray and black. Add one pop of color like a lamp or throw pillow, but avoid clutter. Everything has a place in Scandinavian design.
Traditional
If you enjoy a more lavish feel, emphasizing detail and elegance, try a traditional style. Traditional design is based on 18th and 19th-century European décor. It's a timeless look that you can modify to fit your taste.
To go traditional in your bedroom, choose antique pieces or replicas. They should look elegant and sophisticated but still be comfortable. Arrange the furniture with symmetry in mind to capture the feel of old Europe. Textiles in this style are rich and patterned, and curtains are long enough to brush the floor.
There is plenty of room for color interpretation in traditional style, but make sure to stick with just a couple of colors for the room. Muted hues, rich creams and yellows, and deep jewel tones evoke the traditional design aesthetic.
Industrial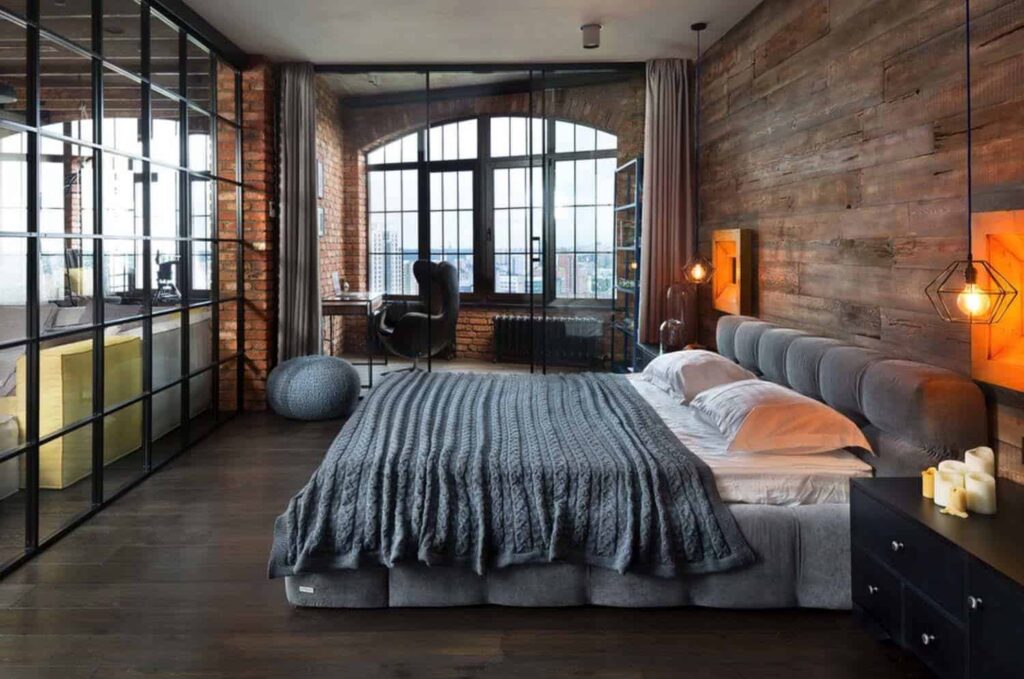 source: onekindesign.com
Industrial doesn't mean turning your bedroom into a factory. An industrial style is an excellent choice for a loft home in particular—but if you like hard edges, metal and brick, and a stripped-down style, you can go industrial in any space.
To capture the industrial aesthetic, choose materials like metal, wood, leather, and concrete. Create a striking ceiling treatment, like metal beams. Choose modern and abstract art pieces to decorate the walls. The overall design should be simple but bold, with a few distinct pieces that set the tone. Colors should be more neutral, with an emphasis on black, gray, and white.
Rustic
If you wish your home were a log cabin in the mountains, a rustic style is for you. Rustic décor relies on materials found in nature, especially wood. You can also include natural stone, warm textiles, and colors that mimic those of the wilderness.
Rustic style is more than just natural materials and colors, though. It should also be cozy, warm and inviting. Avoid straight lines, and arrange furniture for maximum comfort. Get a big, comfortable bed, and cover it in extra pillows and blankets. Choose a thick rug for the floor.
Pieces in a rustic room should complement each other, but they don't need to match. Try a mismatched pair of armchairs and two different lamps. Use framed photos or prints of nature scenes to create a soothing space.
Art Deco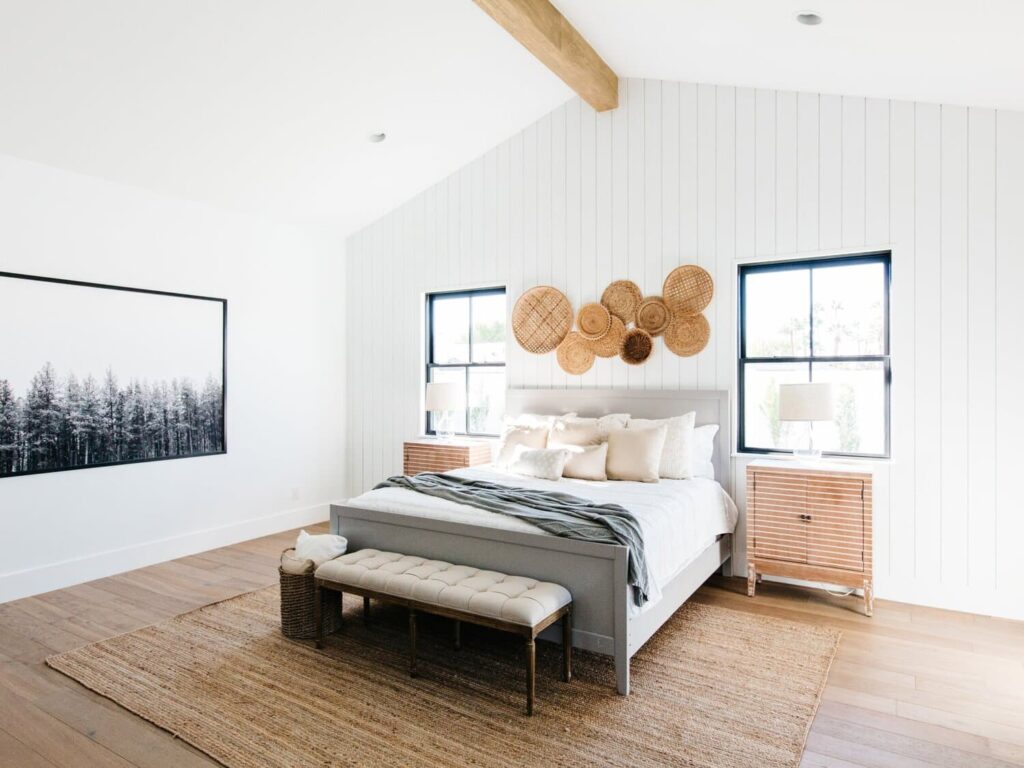 source: apppie.org
Modern art deco is elegant and arty, updating the style of the 1920s for the 21st century. Important elements include angular lines, geometric shapes, mirrors, touches of gold, chandeliers, rich fabrics and lots of glamour.
Antiques work well in an art deco space, but beware of turning your room into a museum or the set of a period piece. Include some modern touches, such as an industrial style lamp or modern framed prints for the walls.
Where Style Meets Comfort and Relaxation
Style is important, but above all, your bedroom should be comfortable and conducive to good sleep. 
Improving your sleep can start with a new, high-quality mattress. Click here to learn more about 10-inch air foam mattresses, which provide back support and cooling pressure relief. Spend a little more on pillows and bedding to make your room and bed a stylish and relaxing retreat. Also essential are dimmable lighting and a cozy, soft rug.
Spruce up Your Life with Spring Design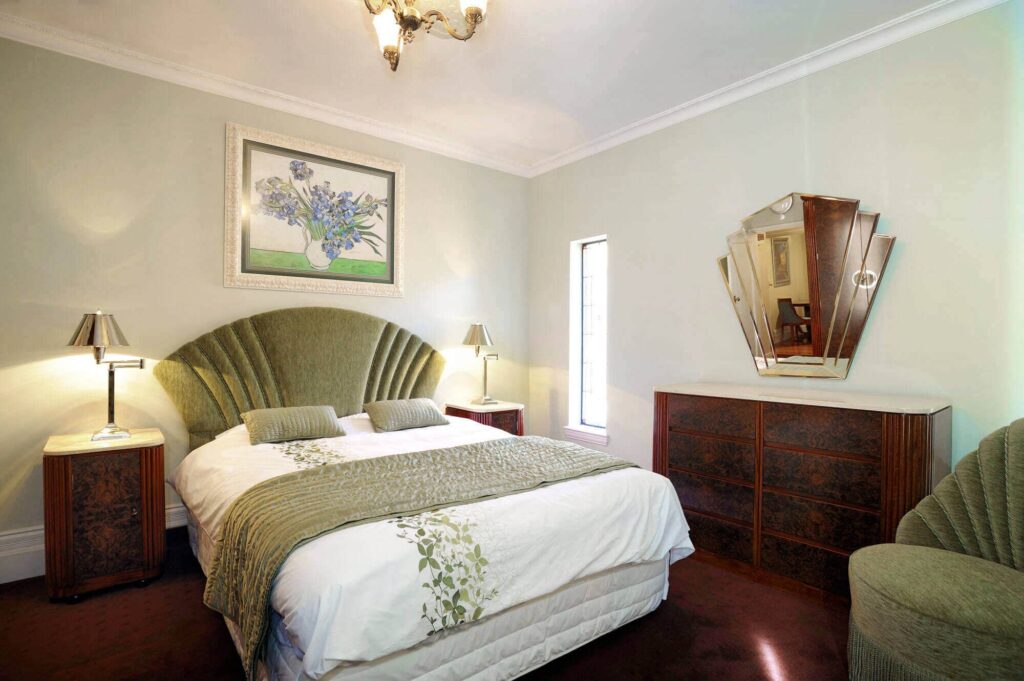 source: lexigracedesign.com
This spring, get inspired to transform your bedroom into the ultimate oasis. Keep comfort in mind, and spend a bit more to get a cozy bed that promotes restful, renewing sleep. Then, pull in elements from your favorite style to refresh your space.