Our bedrooms should be our very own little sanctuaries, after all, it's where we spend a lot of our time relaxing, resting, and regenerating ourselves for the next day ahead. But at this moment in time, with everyone spending so much more time at home, our bedrooms can start to feel less special, especially if you are feeling restless at being indoors a lot more.
In this short post, we are going to discuss some tips on how you can make some small changes to your room to make it the haven that it should be.
Tidy & Declutter
source: googleapis.com
It seems like a pretty obvious thing to start off with but having a clean, neat, and tidy space where you rest has a huge impact on the whole way you feel about and view your room. It's not just for hygiene reasons, although that does play a part, having a chaotic, untidy room can lead to stress and feelings of restlessness.
So set some time aside to do a deep clean and invest in some decorative storage boxes to tidy up any clutter. Don't forget to get rid of anything that's just been lying around that you haven't used. Chances are if you haven't used it in a year, you probably won't. This rule applies to clothes as well. If, like me, your wardrobe is packed full of clothes that haven't seen the light of day in a long time, why not donate them. Not only will you be decluttering, but you will be helping out a good cause, win-win.
Fresh Lick of Paint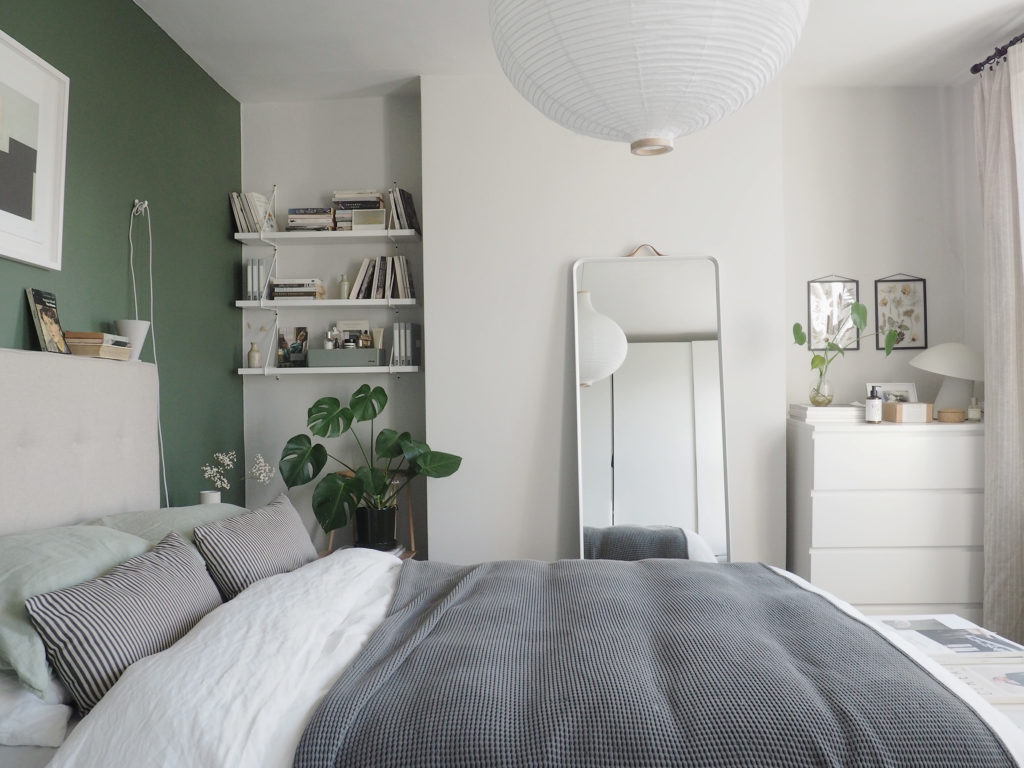 source: catesthill.com
Of all the home improvements that you can embark on, I really believe that a fresh lick of paint is one of the most economical ways to make a big change. As long as you don't mind putting in some hard work, it can really pay off.
When it comes to choosing the right paint color for your bedroom, obviously, it is a personal choice. But, if you are looking for some inspiration on colors that help towards creating a relaxing atmosphere, here are some options:
Check out the fantastic range at The Paint Shed, where you will find a wide range of soothing hues to suit you. 
Fresh Bedding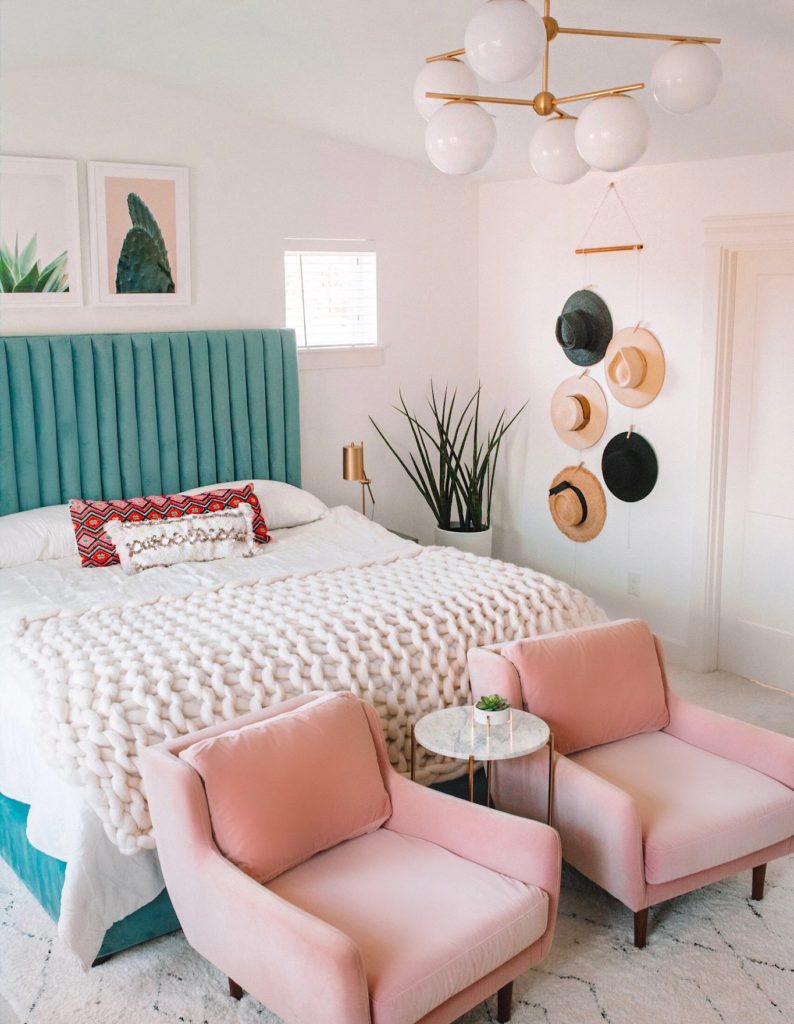 source: gypsytan.com
One of life's greatest pleasures, in my opinion anyway, is snuggling into fresh bed linen at the end of the day. But when they start to lose their freshness, they don't quite have the same appeal.  It is recommended that you wash your bed linen once a week to keep them fresh as they can accumulate the likes of dead skin cells and dust mites and other stuff we don't like to think about!
If you find getting sleep difficult, why not try a spritz of lavender spray on your pillow. Even if it might not work for knocking you out at night, it will leave your pillowcase smelling amazing.
Switch up Your Lighting
source: bettersleep.org
Lastly, let's touch on lighting. Having a 'big' light in your room is ideal for getting dressed and doing tasks but they are not great for creating ambiance. That is where occasional lamps with a soft light bulb, particularly at your bedside, are ideal.
I hope you found these tips useful. Don't forget to check out more tips at The Architecture designs.