The bedroom is your private space in the house, and it's where you rest each night and perhaps even choose to spend rainy days in bed hidden under the duvet. This is why your bedroom needs to be a relaxing space that feels luxurious so that you can get cozy each night and feel your best in your space. If you are thinking about redecorating your bedroom soon, here are some great features you should think about including.
Shutters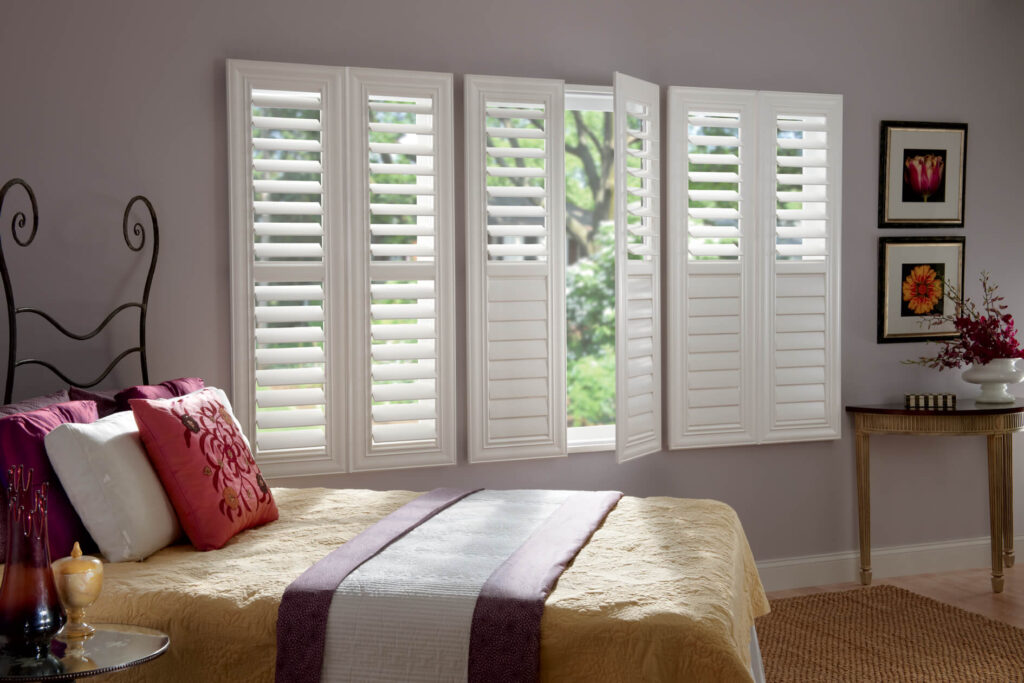 source: mydecorative.com
Shutters are gorgeous features in any room of the house, but the benefit of having them in your bedroom is that they can help you improve privacy and block out the light if you need to take a nap during the daytime. They can also help to keep a room warmer in winter by trapping the heat inside and blocking draughts from the window. Look at some examples of what you can get at London Interior Shutters for some ideas of how they could look in your bedroom.
New Furniture Suite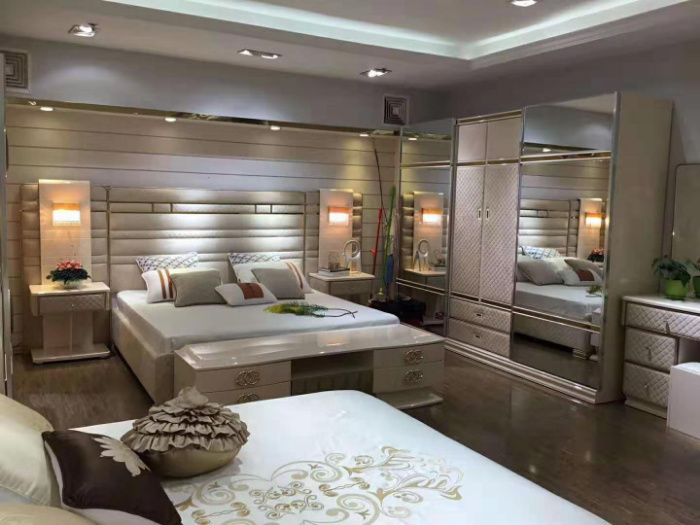 source: made-in-china.com
Another thing you might want to consider when redecorating your bedroom is investing in a brand-new furniture suite. If you have had your current bed frame, closet, chest of drawers, etc., for years, then it could be a great time for a change. Shop around for matching sets, or mismatch your furniture if you want to capture a quirky look in your bedroom, just make sure that they work well together. 
Choose Neutral Colours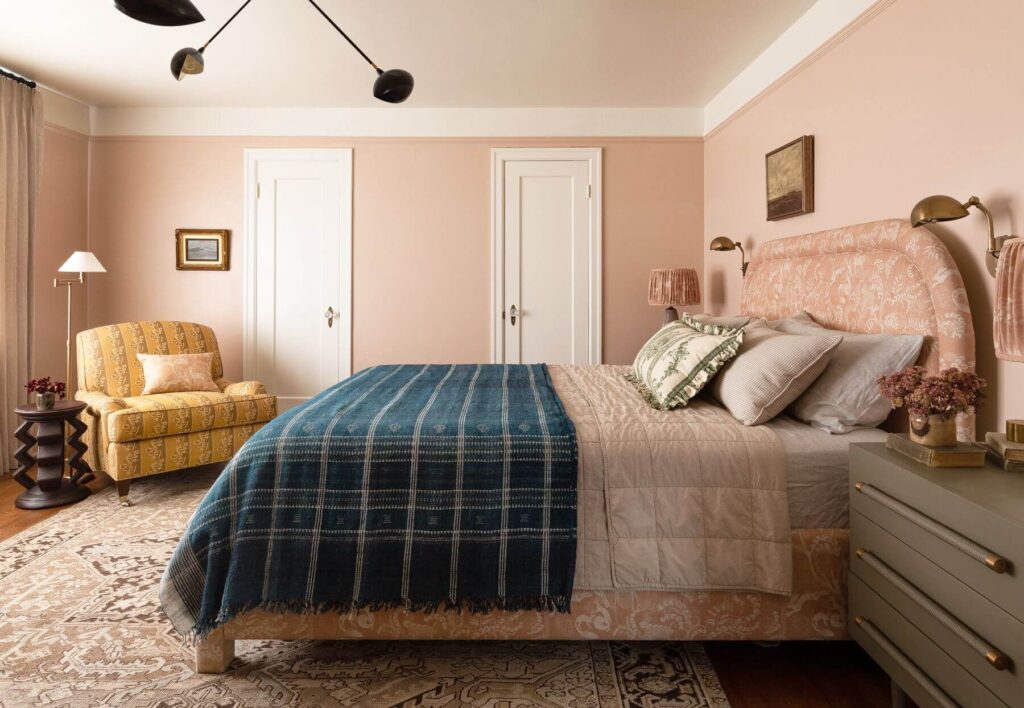 source: hips.hearstapps.com
Neutral colors are always a good idea when it comes to redecorating because they create a timeless look. They can also help to encourage a relaxing atmosphere as these colors tend to be quite soothing. If you want to add a pop of color, you can always paint a feature wall in a bolder shade or hang vibrant artwork on the walls. You can even introduce more color to a room through your furniture items, duvet covers, etc.
Walk-in Closet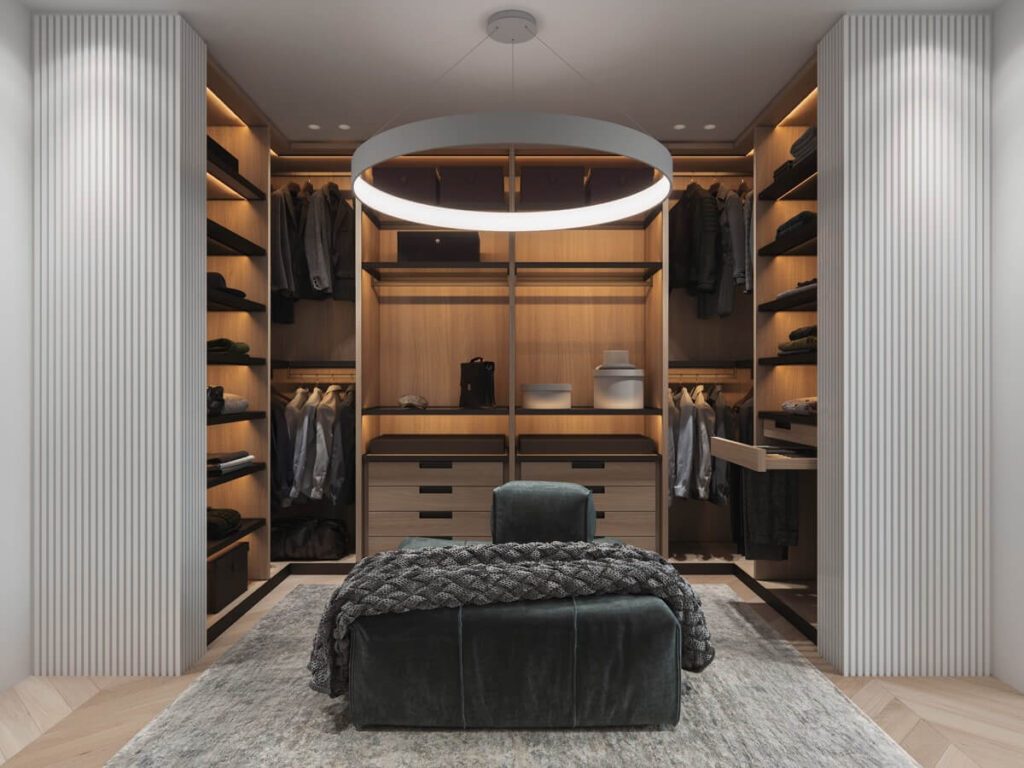 source: home-designing.com
This feature might require some construction work if you don't have a walk-in closet already, but it can be worth it if you have the space to create one. These features are a little bit glamourous, but more importantly, they can help you to keep your bedroom organized without losing floor space. If you have a walk-in closet already, but it's disorganized and doesn't have a lot of shelves, etc., then perhaps remodeling that closet for a modern touch with better shelves, drawers, shoe racks, and so on could be a great way to get the most out of this space.
En suite Bathroom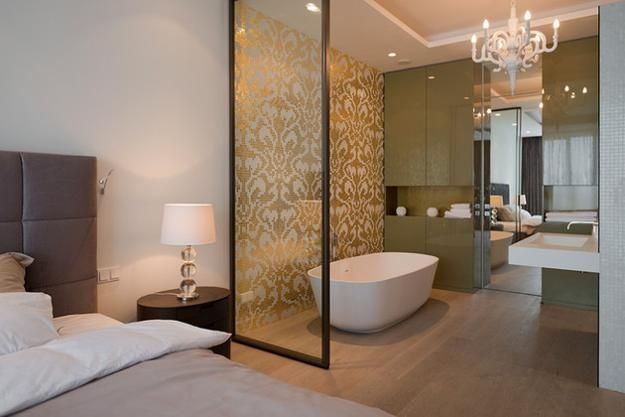 source: pinterest.com
Again, this is another feature that will require construction work if you don't have one attached to your bedroom all ready, but these are incredibly desirable features to have in any home and will add value to your property. It will also give you the luxury of having a bathroom to yourself, so no more waiting for someone to get out of the shower if you're running late for work! 
If you are thinking about redecorating your bedroom any time soon, consider the suggestions above and see how these features could vastly improve this space for you.