Introduction 
Whatever your plans are for the end of the year, the most important thing is that you end it on a pleasant and joyful note.
But it's not as simple as popping a bottle and calling it a night. So if you're throwing a New Year's Eve celebration or pregame in the year and go all out—it is, and besides, the finish of the decade.
Whether you want to go all out with the home décor or keep it simple, we've got plenty of suggestions on our list to ensure your party is one to remember. Here are 15 New Year party ideas to ensure that 2022 gets off to a fantastic start.
Pyjama party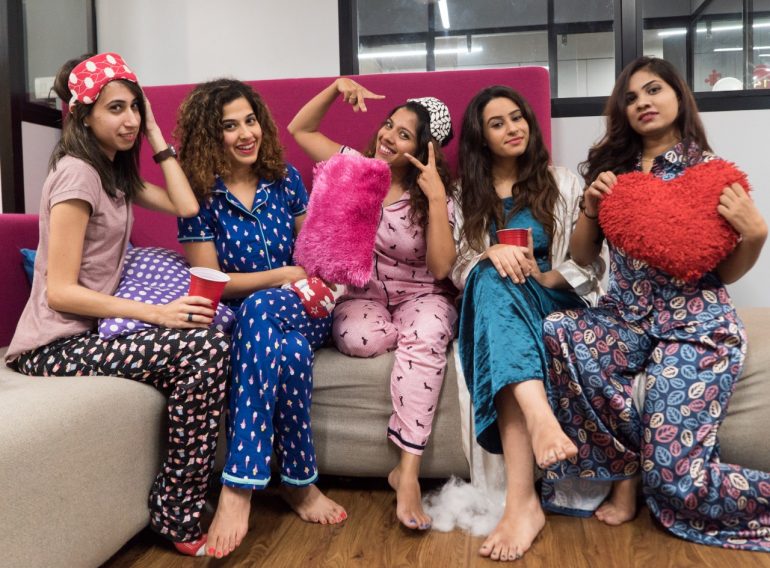 source: curlytales.com
This New Year's Eve party suggestion is ideal for a small group of friends, especially if the weather is cold and everyone wants to stay warm. It's a traditional sleepover with films and everyone's favourite dinner.
Offer bagels, fresh salmon, and Bloody Marys as a feast. Request that visitors wear their most stylish pyjamas rather than the loungewear that has become commonplace, with a focus on glitz.
Timeless poplin pyjamas, lounging sets, nightgowns, silky slip dresses, slippers, feather mules, and colourful eye masks are all perfect for this party theme.
Create a unique Photo drop 
What's a New Year celebration without some cheesy photos? Many simple picture props can be constructed as a home decoration for the new year or purchased from a nearby store. 
Set up a good and perfect spot in your home decor with all of the festive items, and make sure the wall is festively decorated with glittering tassels, balloons, and ribbons. 
With these new year party ideas, you may capture the unforgettable last night of 2021. It must exude a gleaming, dazzling mood that screams fresh beginnings and a new year!
New year celebration resolution bowl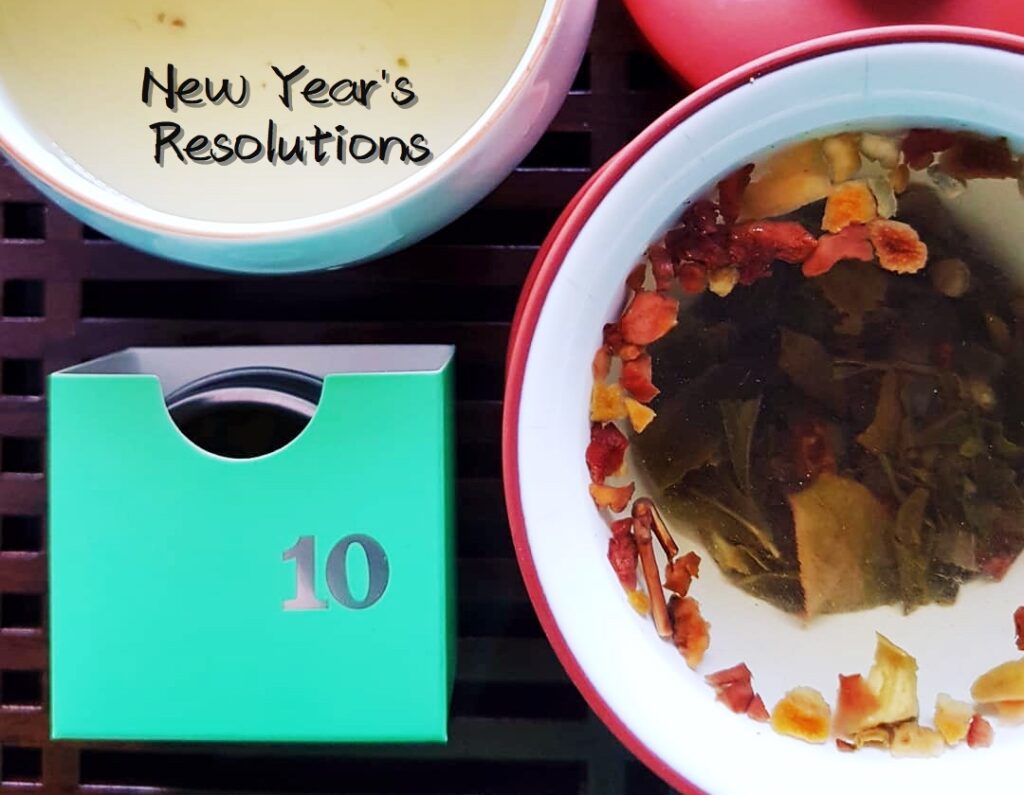 source: pinterest.com
We all set resolutions for the new year. But are we successful in achieving them? Let us just write them down this year! Instruct all of your visitors to write their New Year's goals on a sheet of paper and place it in the bowl.
After everyone has penned their New Year's goals, read them out loud and try to identify who might have taken each one.
It's a fun way to communicate with your friends and relatives, and it can even give you a sneak peek into their plans for the future year. With the New Year's Resolution Bowl, you may find out what your friends and family are looking forward to in the next year.
Casino Night 
By renting game tables, you can transform your living room into a glamorous casino straight out of a Bond film. Certain party rental businesses may also have gambling machines and dealers accessible for an even more genuine ambience. 
Blackjack and other board games are a given, but retain an eye on the clock so that no one becomes too engrossed in a contest to mingle. For this purpose, you may want to avoid playing poker unless you specifically call it a poker night. 
Set up buffet tables with easy-to-eat appetizers and a bar chart to make preparing your favourite cocktails a breeze. With music from Elvis Presley, Frank Sinatra, and the rest of the Rat Pack, give the nod to Vegas alike casino night at your home decoration for the new year.
Karaoke night 
source: simpleviewinc.com
Nothing beats a karaoke night for getting everyone singing, dancing, and having a good time. So get out your karaoke instruments, display them on the wall, light some candles, and begin your New Year's Eve 2022 party with awful vocals and lots of laughing. 
Request that specific musicians or rental services provide you with some of the essential music instruments. Now, you are all set to host a karaoke themed party for the new year celebration with all the not-so-good singers and necessary tools.
Baking sweet delights 
Making party sweets and deserts with your relatives for a personal and home decoration for New Year Eve party could be a terrific way to commemorate the night. Warm biscuits and coffee while waiting for the ball to drop on New Year's Eve are excellent ways to start the new year. 
Furthermore, nothing compares to the sensation of connecting with the person you care about when serving and eating the cuisine you all prepared with love. 
So, if you don't think this is a good idea, please let us know in the comments section below. It also allows you to spend more quality time with your loved ones.
Play some games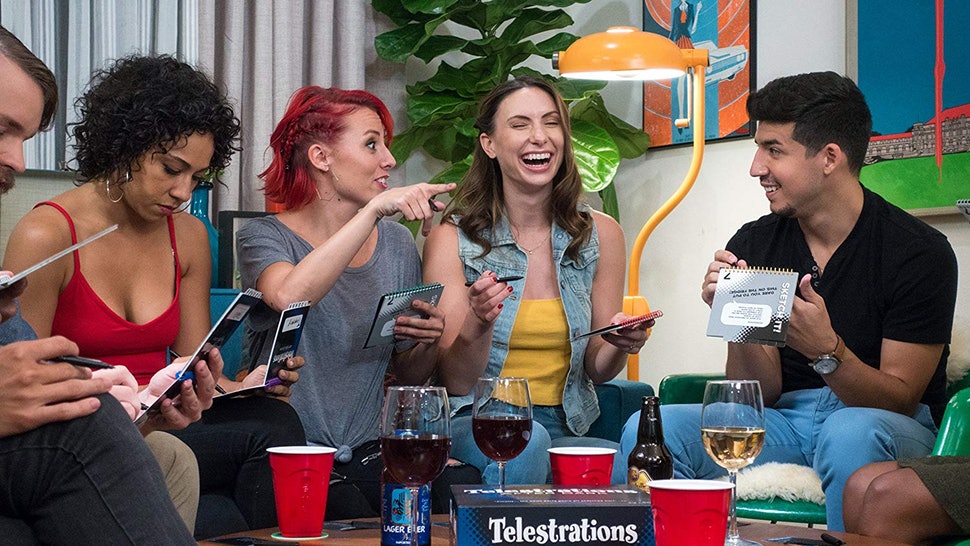 source: newyearsparty.in
At a party, you don't like glamour and loud music? Bring in the new year celebration with a night of exciting games! Have a fun night with your friends playing card and board games like Monopoly, Carrom, Scrabble, Pictionary, and more! 
With the PlayStation, you can also play video games. So if you have got a large group of mates coming over, you can also play Antakshari, Dumb charades, Tambola, Never have I ever, and other games. 
As a party host, you have a plethora of games to choose from. So make this New Year's Eve a one-of-a-kind occasion with this at-home New Year's Eve party suggestion.
Champagne potluck
Enjoy New Year's Eve's official beverage by focusing only on Champagne. Make it a "Champagne Potluck" by inviting visitors to bring their favourite to taste. It will maintain the bubbly pouring and your company on a budget.
Arrange party at home with a silver and gold colour scheme, with your Champagne bar serving as the centrepiece. Set this up with Champagne flutes, floral liqueur, sugar syrup, lemon segments, rosemary, berries, and fresh juice, as well as swizzle wands for Champagne-based drinks.
A 1920s-inspired dress code matches the ambience perfectly, but a 1920s jazz playlist also adds to the fun. So, what are your thoughts on this intriguing new year's party theme?
New year celebration memories game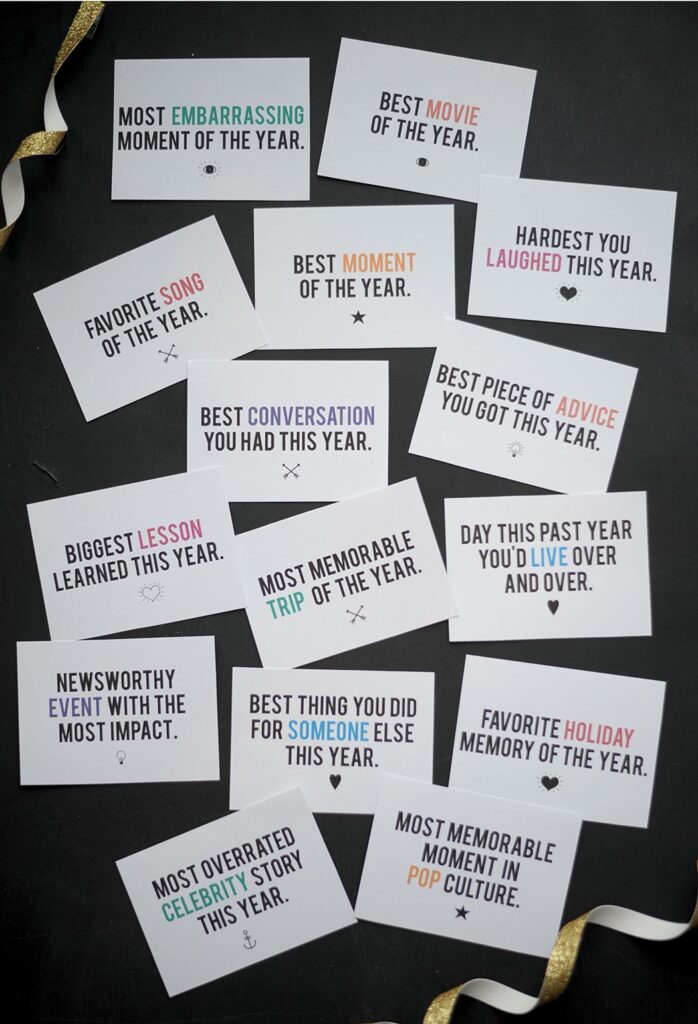 source: pinterest.com
We wish you a wonderful and happy year in 2021. So, let's make a list of all the beautiful memories you have in 2021 so you can remember them fondly. 
In 2021, many people, including your closest friends and family, experience joyous events such as becoming parents, being married or engaged, starting a new job, and so on. 
Make a list of all the nice things that happened this year on a memory board. Then, all you have to do is invite your visitors to write down that pleasant memory on a sticky note and post it on the wall. 
Allow your fond recollections to overshadow everything else that occurred this year. End 2021 on a bright and pleasant note with this new year's party concept!
Celebration with delicious brunch 
What you eat on New Year's Eve is one of the most remarkable things to do. So try making the most fabulous brunch recipes instead of traditional New Year's Eve supper ideas for a warm and unique approach to welcome 2021. 
As they watch the fireworks and eat their dinner, making some wonderful oatmeal pancakes could make the both youthful and the young-at-heart happy.
Giving traditional brunch foods a festive spin and serving them with a glass of effervescent Champagne could help them blend in better with the holiday season. 
You know, what is the most significant part about this? The greatest part is you'll feel even better about waking up on the first day of the new year since you'll have plenty of brunch snacks.
Wrapping up!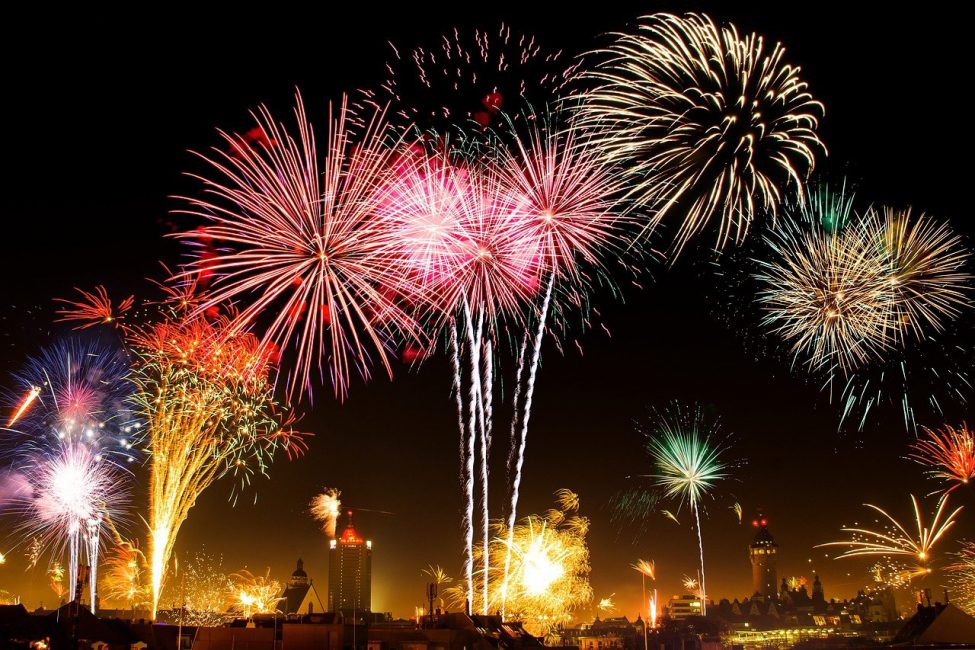 source: wilstar.com
If these New Year's Eve party suggestions have encouraged you to throw your own party, you're all ready to arrange a party at home. However, we hope that our guide has provided you with some great new year party ideas for making your celebration in 2022 even more joyful and memorable.
Remember to sharpen up about how to phrase your New Year's announcements so that your visitors know what to anticipate.
Here's to more accomplishments and experiences to come! We wish everyone a very Happy New Year with these new year celebration suggestions for your home decor at The Architecture Designs!