When we talk about home decor, luxurious interiors come to our minds. We all love to decorate our houses with pieces of furniture, artifacts, lights, and whatnot. Our home decor reflects our personality so we should select the interiors in such a way that it looks classy and have multiple functions. The aluminum splashback is a concept that serves multiple purposes at a time.
The kitchen is where we spend a significant amount of time during the day. This area must have appealing looks with minimum cleaning requirements as the kitchen gets dirty every day. Moreover, it is frustrating to clean greasy kitchen walls again and again. Aluminum splashbacks are the best solution to solve this issue as they are designed to fulfill the purpose of easy cleaning.
What Are Aluminium Splashbacks?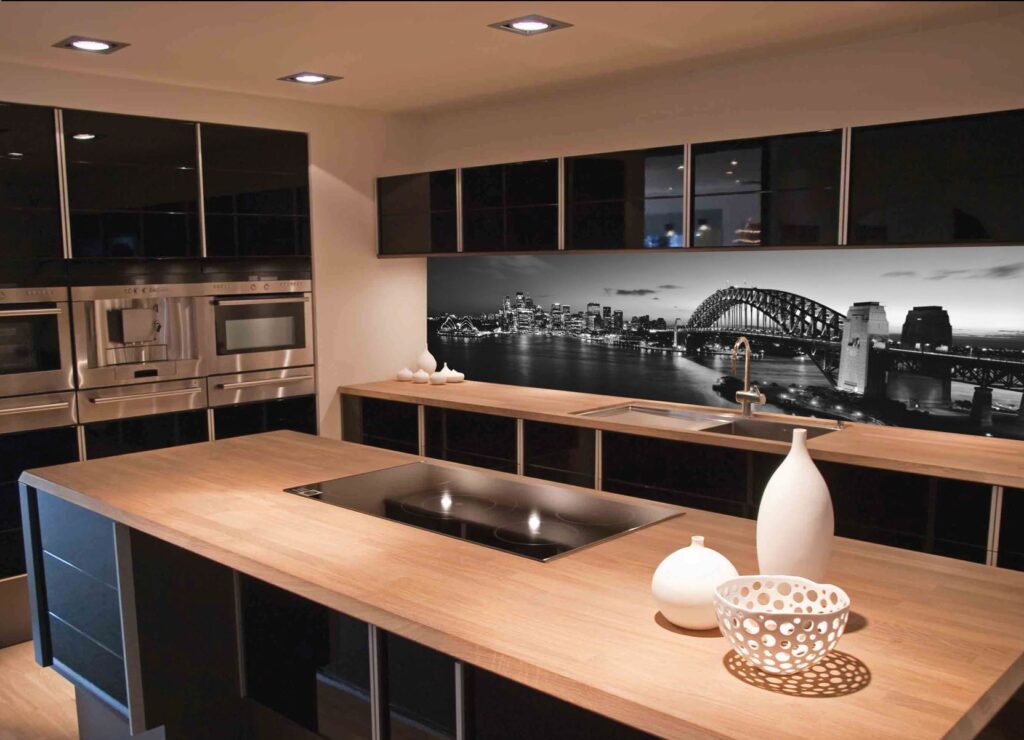 source: pinterest.com
Aluminum splashbacks are deco splash that you can install as a backdrop of any surface or walls. It has two main functions. Adding aesthetic value to your home and protecting the surfaces from spills. It is commonly used in the kitchen to protect the area behind the cooktop which gets greasy easily.  
It is a quality product to invest in and has thousands of designs. You can match according to your style preferences. Aluminum splashbacks have an interesting manufacturing process. It uses photo imaging to get the exact design of any photo or picture we desire. 
Additionally, you can use aluminum splashbacks in the bathroom or any wet areas in your home. The sink area is the wettest in the kitchen with frequent hand washes and dish washes. Aluminum splashbacks are helpful in these areas where water is being used frequently.  
5 Benefits Of Aluminium Splashbacks
They Are Fire Proof And Safe To Use In Kitchen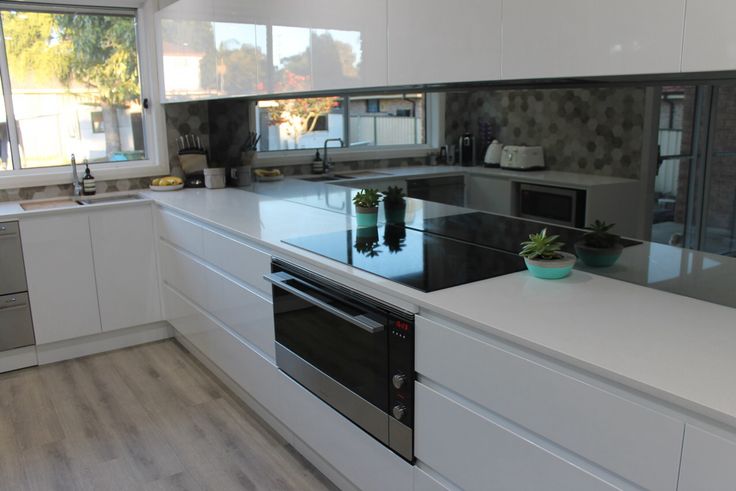 source: pinterest.com
The kitchen is the place where fire element is used in significant amounts and can not be avoided. There is a strong possibility to have accidents in the kitchen if ignore fire safety. Therefore, you must choose the background of kitchen walls that must contain fire-proofing features. 
An aluminum splashback is fire-resistant. You can apply it according to your needs without much concern for fire safety as it is fire-proof. Ceramic or induction cooktop does not use fire but they get heated at high temperature. So always keep in mind the material of the background if you want to place it in your kitchen.
Add Aesthetic Values With Attractive Designs
All designs of your choice are possible to carve for aluminum splashback. Sublimation makes it happen. You can put your favorite images, and graphics with different colors, and designs as a background. Moreover, the finish is so sharp that no one can guess it is an artificial image. You can have your photos as a background in aluminum splashback.
Maintenance Free Or Minimal Maintenance Required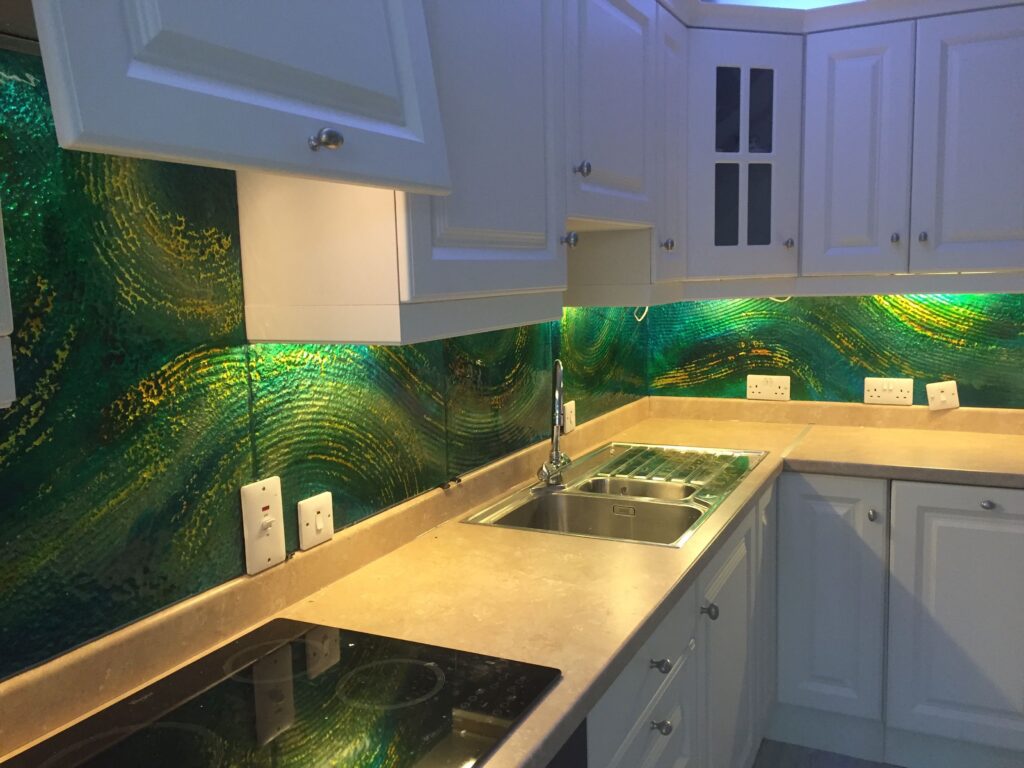 source: pinterest.com
When it comes to the maintenance part, aluminum splashbacks are one-time investments. You just have to apply it properly. After that, you can be worry-free for 10 to 15 years. They do not get bend easily. Aluminum splashbacks do not require re-coating every time.
Longlasting 
Regarding the durability of aluminum splashbacks, we can say that it is very durable and can not be that easy. Compared to steel and tin materials, aluminum is corrosion-free and does not get rust easily so the maintenance of Aluminium splashbacks is very easy and minimalist.
Easy To Clean 
Just one swipe and you are ready to go with your cleaning routine. Yes, you have read it right. By applying proper chemicals for cleaning, you may get a clean background in one swipe. It is so easy to clean and maintain that you would love to have it in your kitchen. Every day dust, oil, and food particles stick to the background wall in the kitchen and it is a daunting task to clean it. Aluminum splashbacks save you time and energy.
Affordable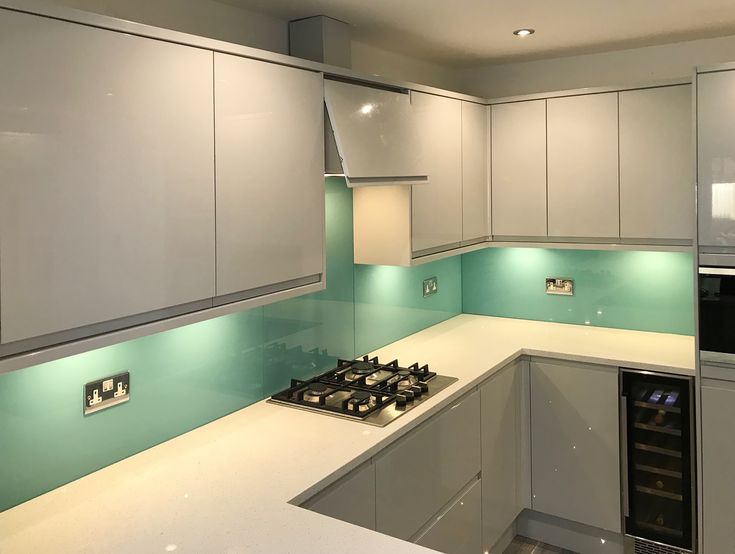 source: pinterest.com
Aluminum is cheaper than other materials. So aluminum splashbacks are affordable options for upgrading your kitchen interiors. There are other materials available like glass, wood, and fiber. But aluminum is the best in the budget. Other splashbacks may give you boring looks like a conventional type of kitchen but you will find vibrant designs on a budget with aluminum splashbacks. 
Easy To Apply And Install
Aluminum splashbacks are generally 2.2 mm thick. This feature makes it sleek and strong. It is lightweight so it is easily manageable. Sometimes you can do a DIY kitchen background using these splashbacks. All you need is some tools and dedication. Cut the splashback sheet according to the size of the wall. Stick it using the correct adhesives. Conceal the corners using cement or glue. That's all for the installation part.
Conclusion
Aluminum splashbacks are super affordable and unique options for decor-loving people. Especially it helps you to get a clean kitchen and sink area where water is used frequently. It is easy to maintain and has countless varieties that make it so versatile. Upgrade your home decor with this wonderful deco splash and enjoy the creativity and aesthetics you just create.