The rate of square foot area is soaring sky high. Architects are keeping no stones unturned to utilize every inch of the floor area. They are letting their imaginations run wild and utilize even space under the stairs. A storage space, a library, a dog house, a pet house, a wet bar…well the options are infinite! One plan can be to have some greenery inside the house and hence an indoor garden under the stairs. Here are some designs Under stairs indoor garden designs tips to start an indoor garden under the stairs-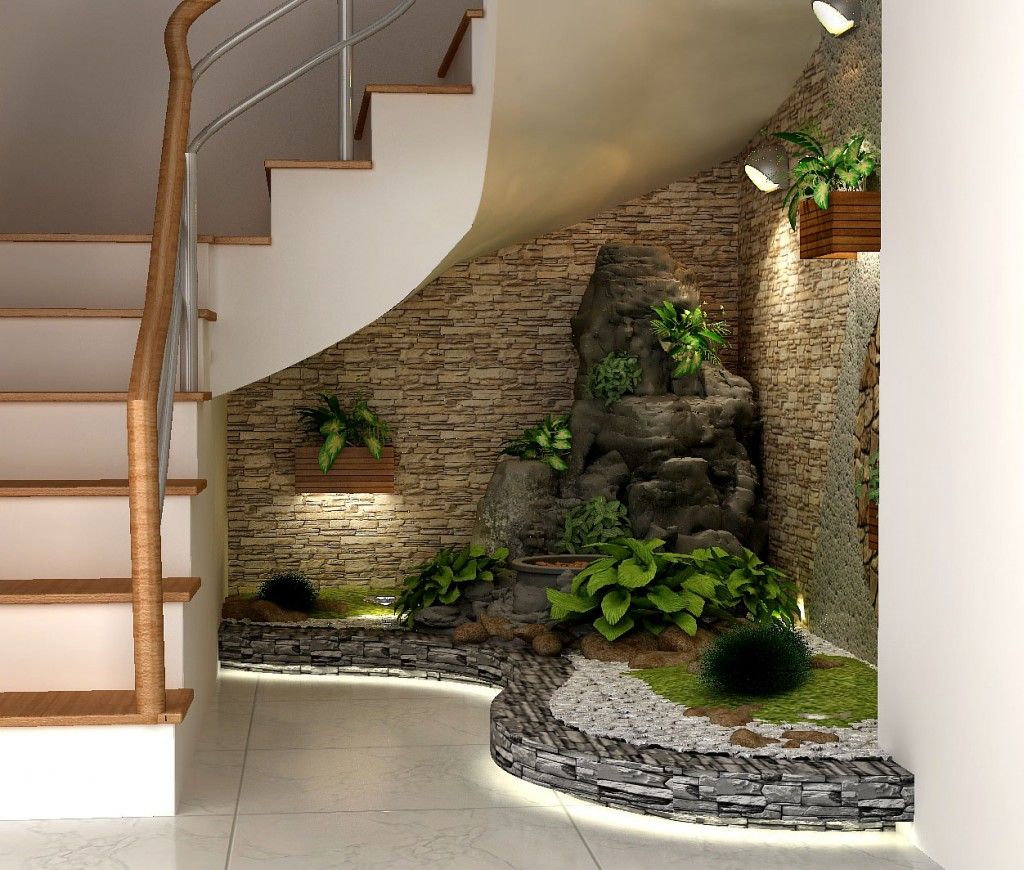 source: pinterest.com
A few orchids with some white pebbles put around decoratively is sure to enhance the beauty of the place and a good indoor garden for the house.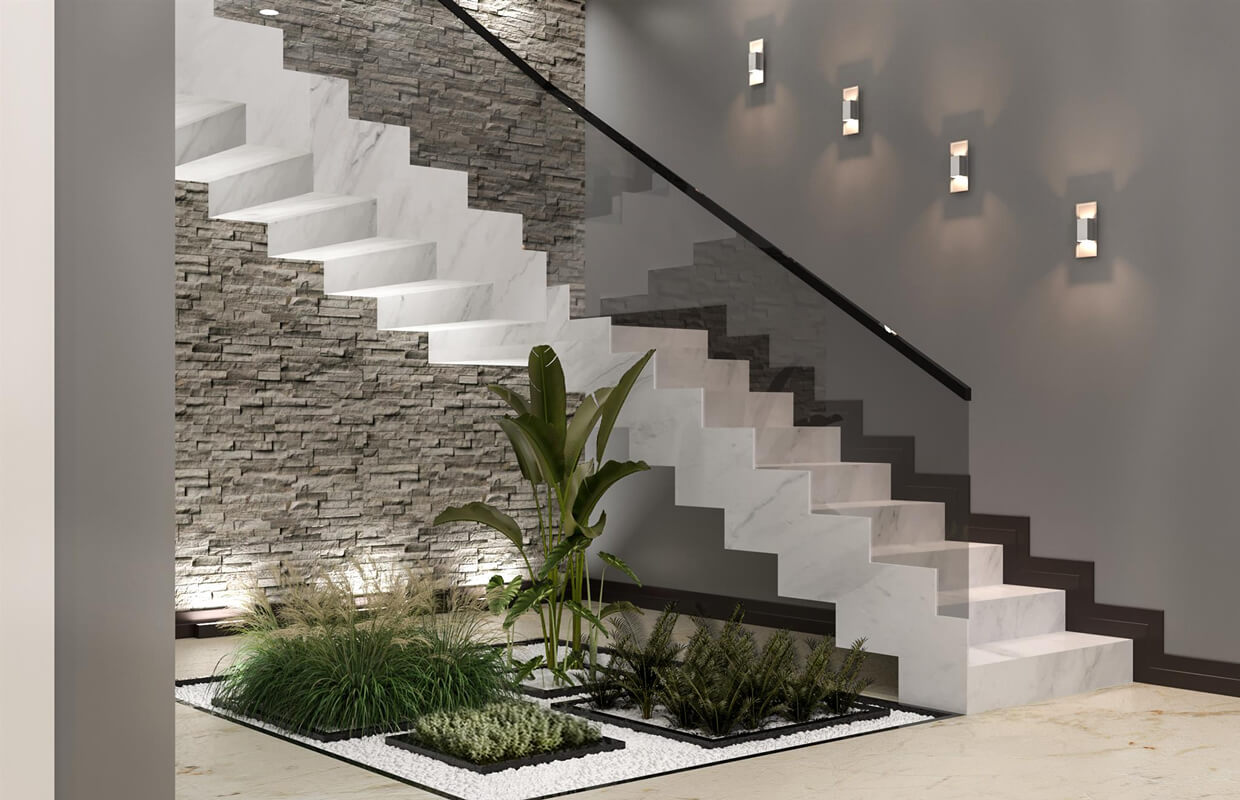 source: comelite-arch.com
Many plants of different sizes and varieties like White Doves Camellia can also be kept if some light enters that corner of the house. Pebbles may also be put here like a pathway inside a forest.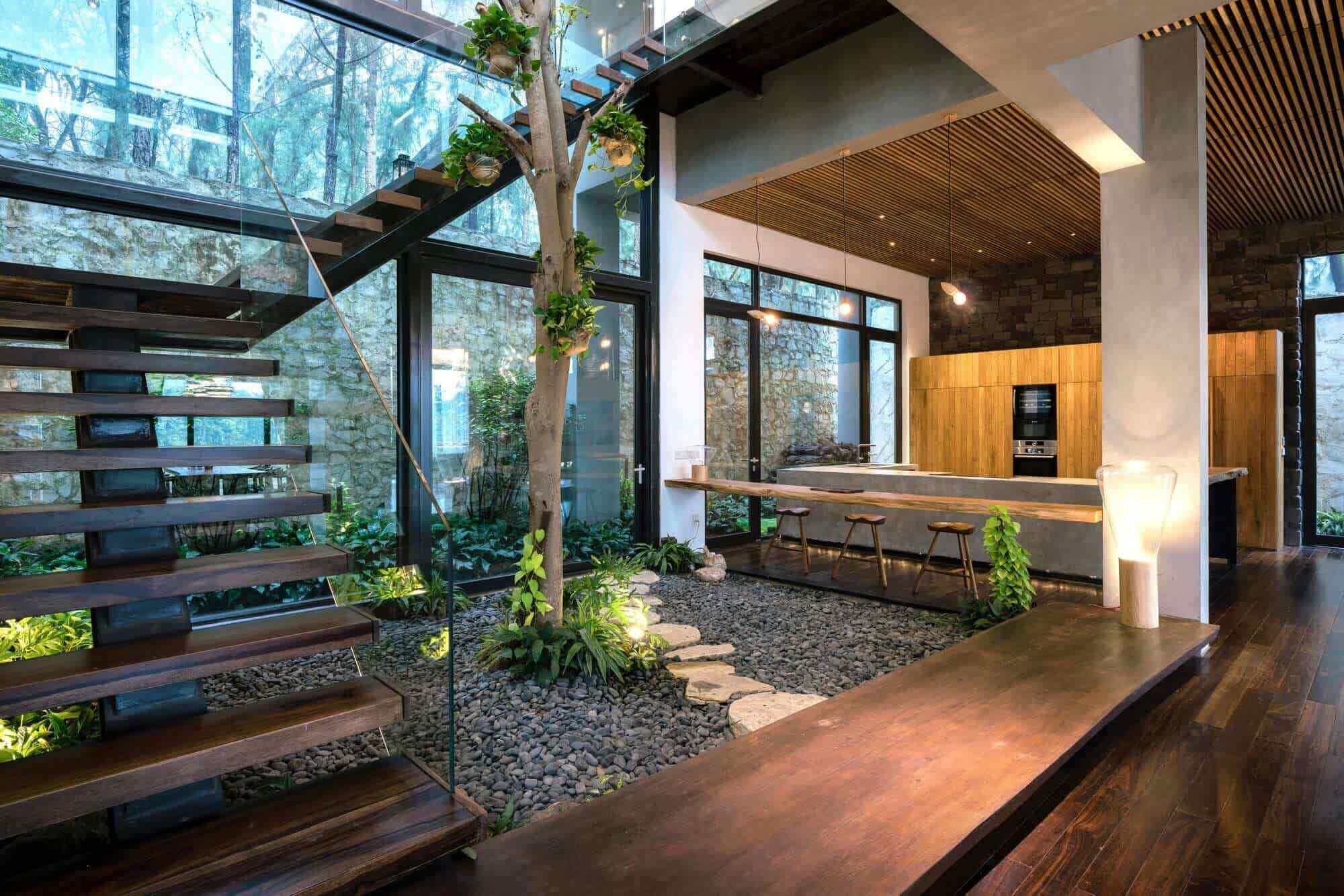 source: reddit.com
Instead of different plants, some bamboo plants can be used to give the impression of a beautiful garden with some appropriate lights to illuminate the place.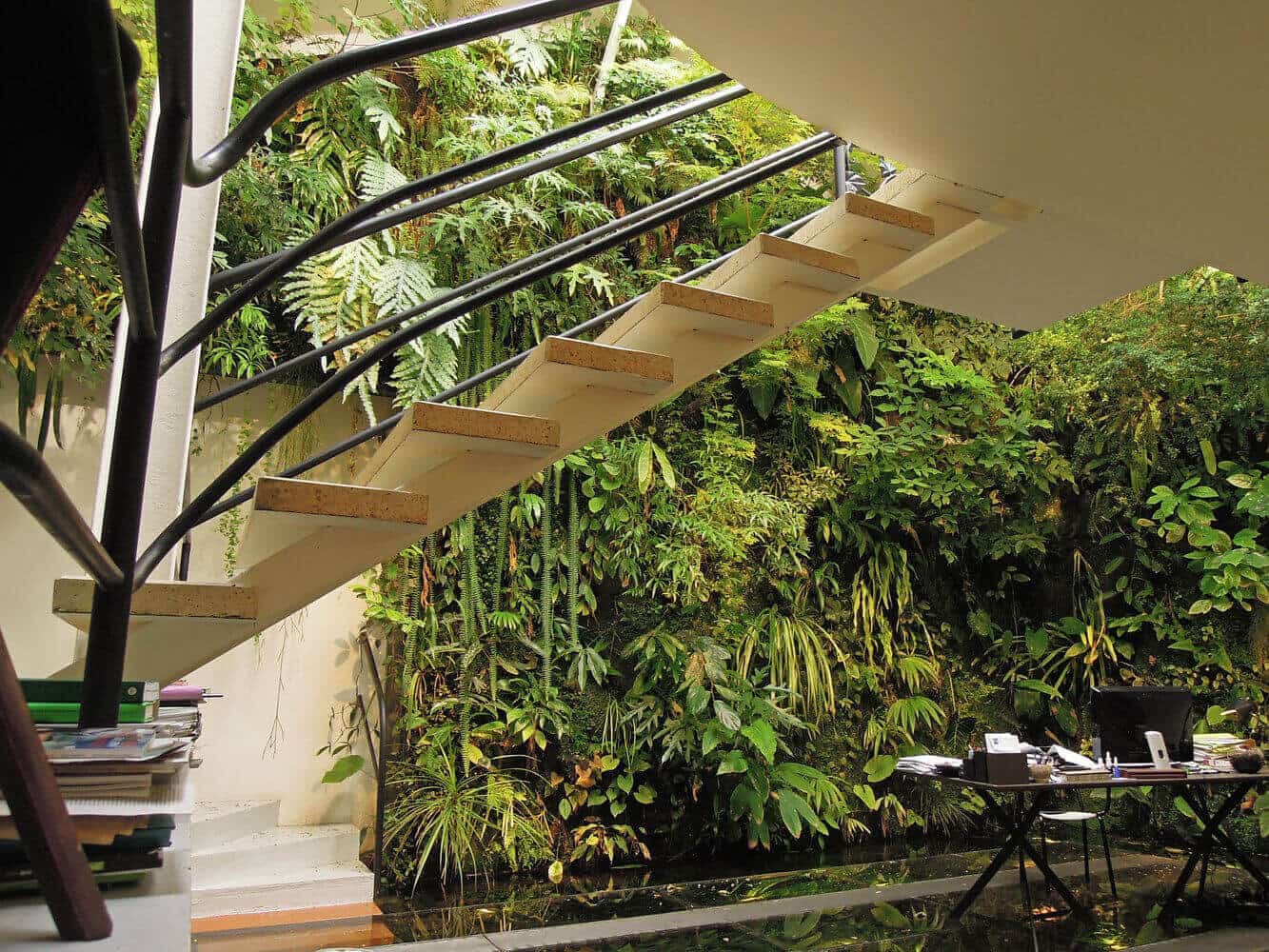 source: verticalgardenpatrickblanc.com
Using rocks and pebbles a few tiers can be built. Plants can be arranged beautifully, including some flowering ones. A big rock can be put at the center to create a highland landscape waiting for some pretty lass.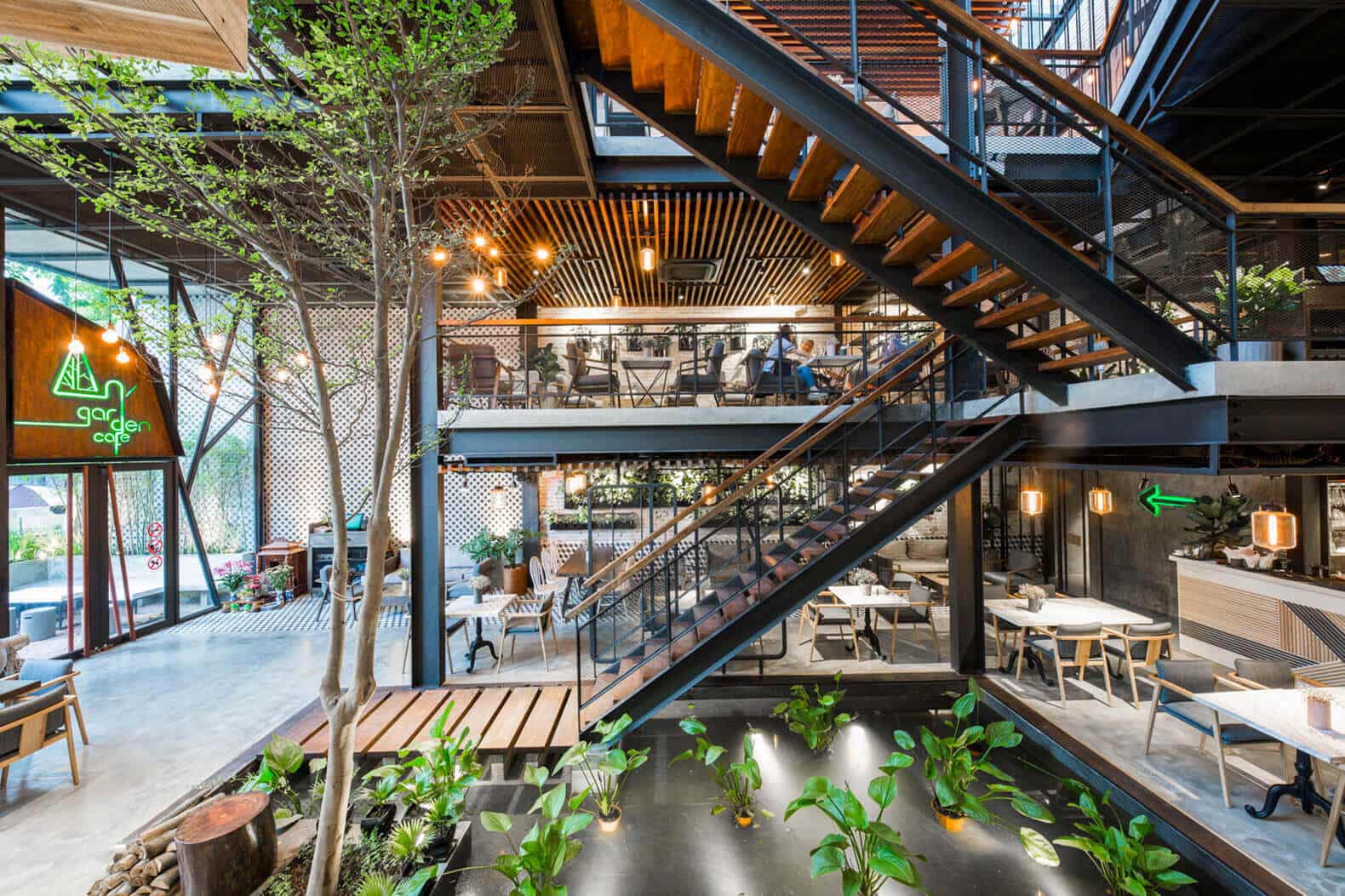 source: inhabitat.com
A fountain can be built, if the arrangement of water is possible. Crotons can be arranged and of course, pebbles will fill up space. This wonderland indoor garden design is simply waiting for Alice!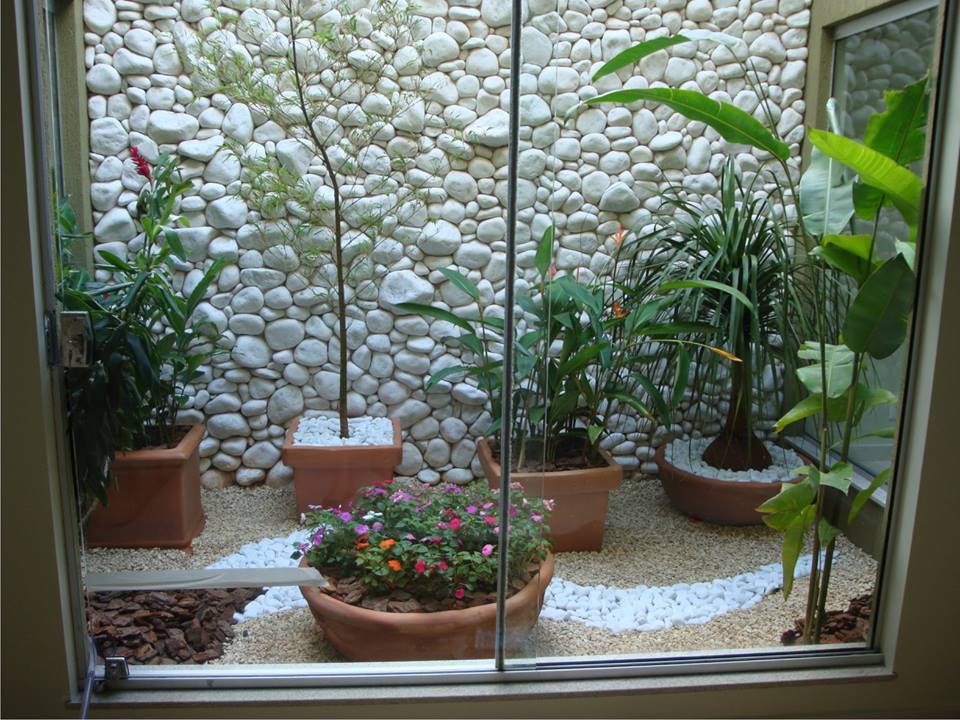 source: architecturendesign.net
Taking the help of a good architect makes a rock pool with some appropriate plants on one side of it. Let your little one imagine himself to be a Gulliver. Relay the story to him and let him swim to the shore from this ocean of paradise.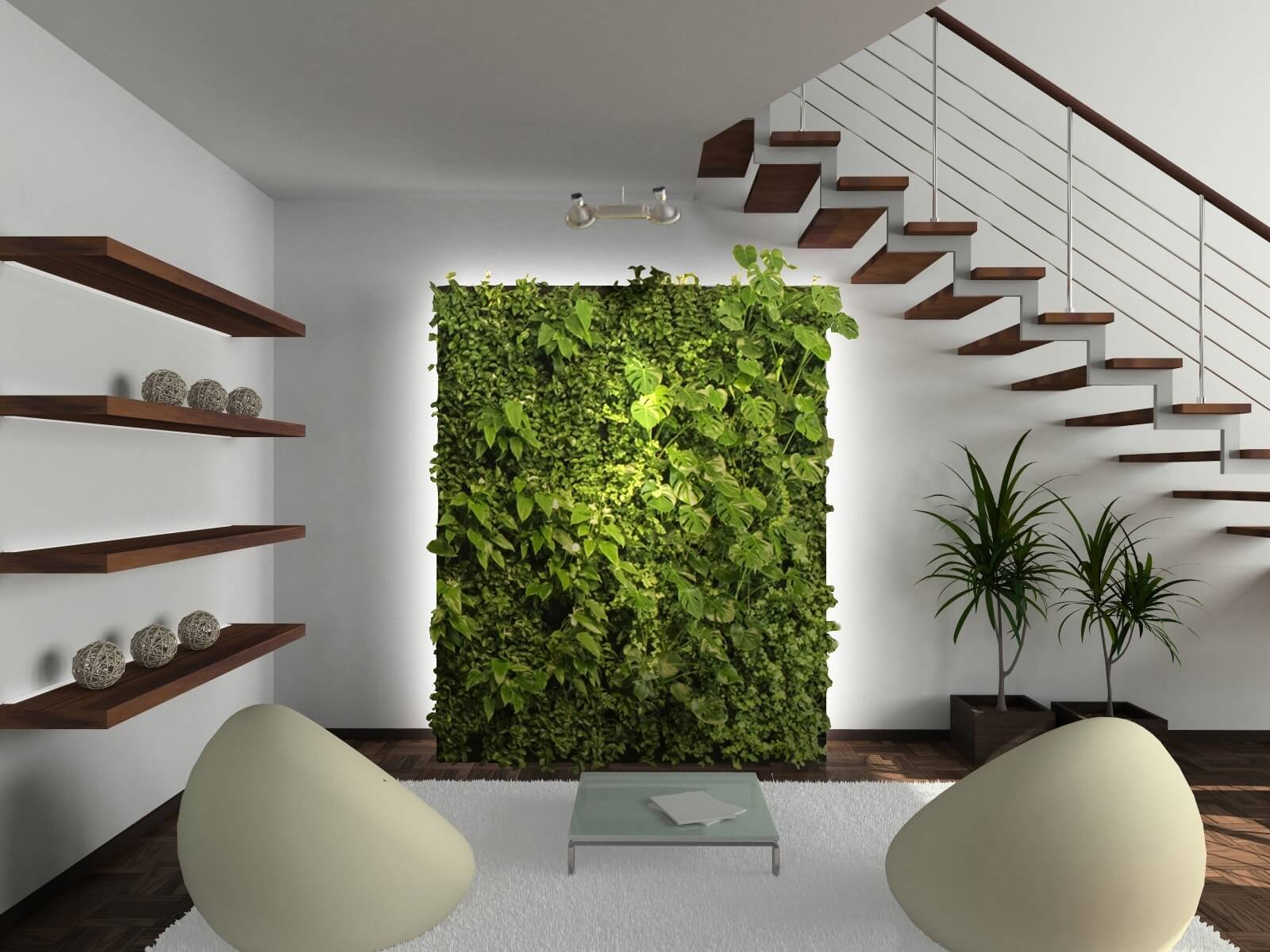 source: mykarmastream.com
Make a raised platform. Embed a big aquarium into it. Put some bubbly fishes into it. Put different types of plants. Cover the rest of the platform with some black and white pebbles, The background dim lights will create a fairy tale atmosphere.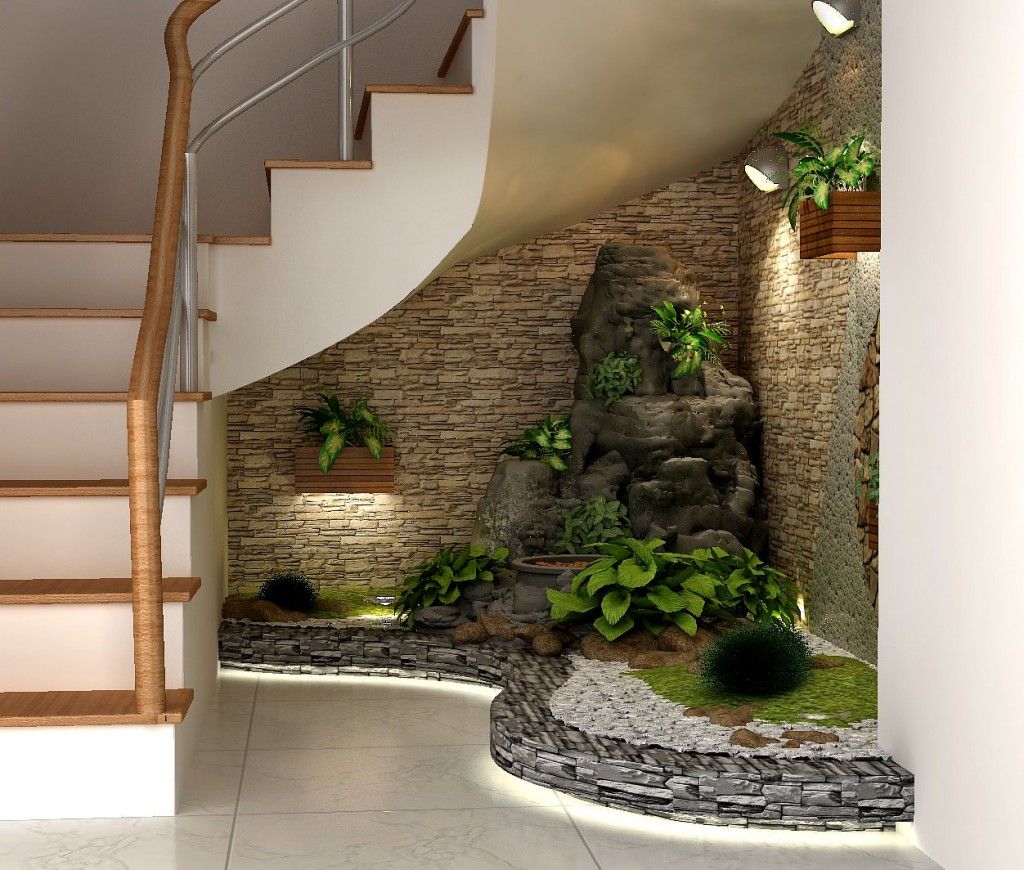 source: pinterest.ru
If you want decent indoor garden images that are clutter-free then simply make a rectangular platform. Fill it up with earth. Arrange some plants in a straight line. Pebble up the boundary. This organized garden will be appreciated by all.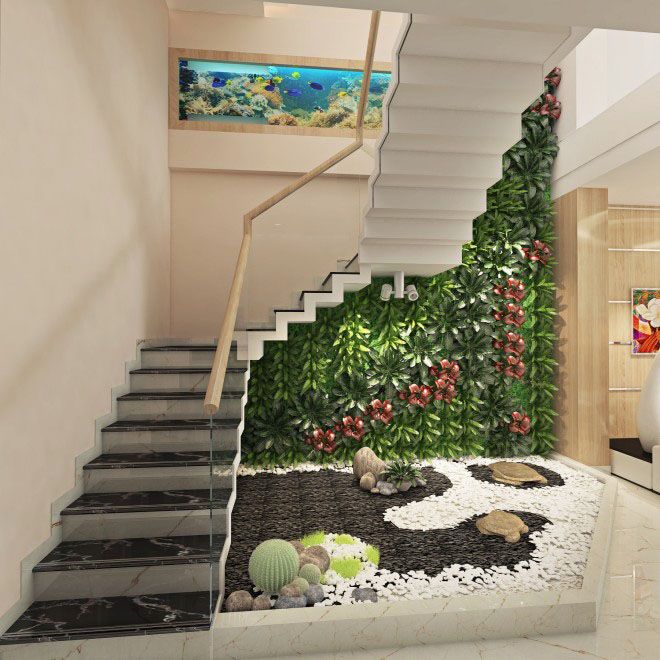 source: pinterest.com
Simply put three to four big pots of contrasting color and in descending size with bushy long leafed plants in them. Watch your guests admiring the simplicity. The recessed floor for a garden can also be impressive. Put the plants directly into the earth that is put into it. Covers the rest of the earth by pebbles. You can even leave it exposed. Illuminate it with some candle lanterns.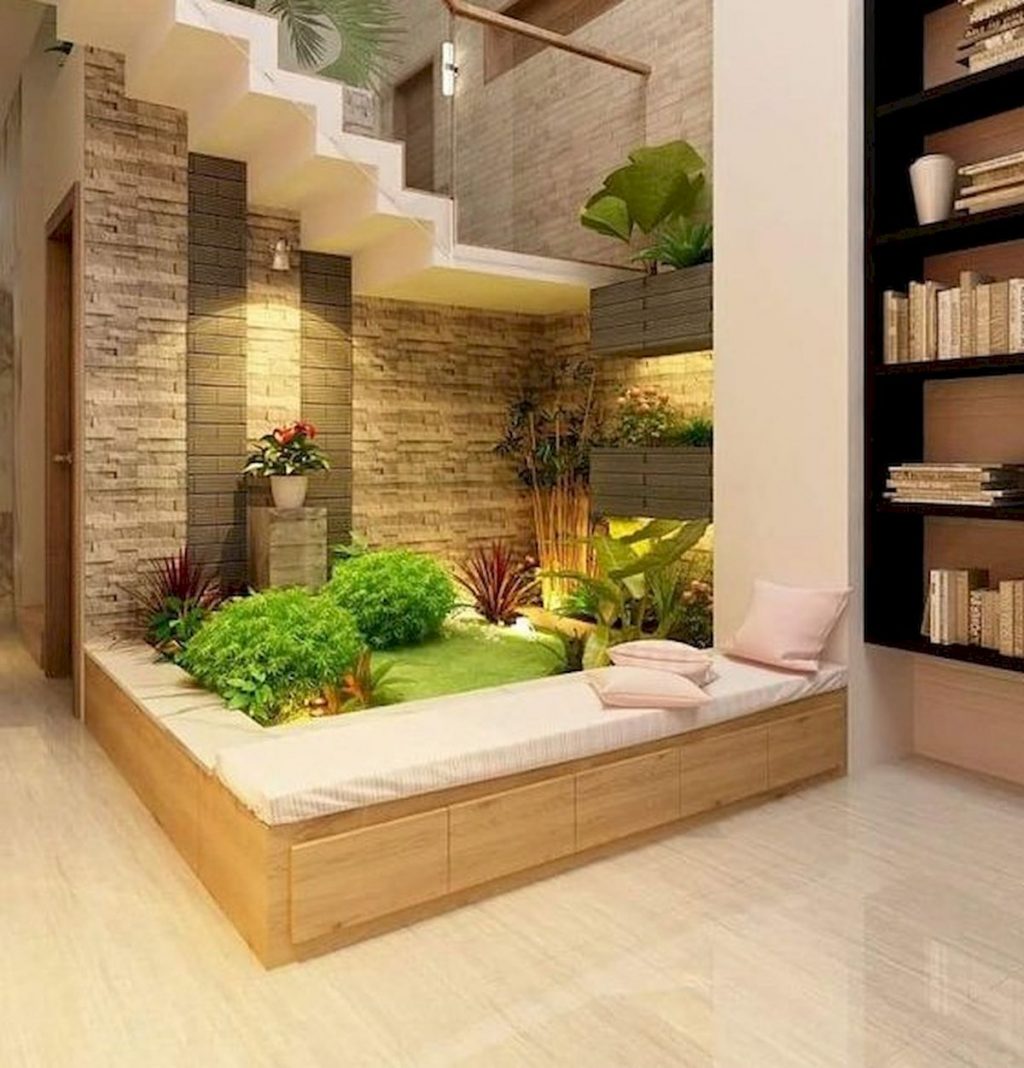 source: teracee.com
If you have a hanging staircase, a garden underneath will look all the more magical. Use a variety of palms and some crotons. Well, the white pebbles covering this area will reflect the ceiling light and even Cinderella may come in search of her lost sandal!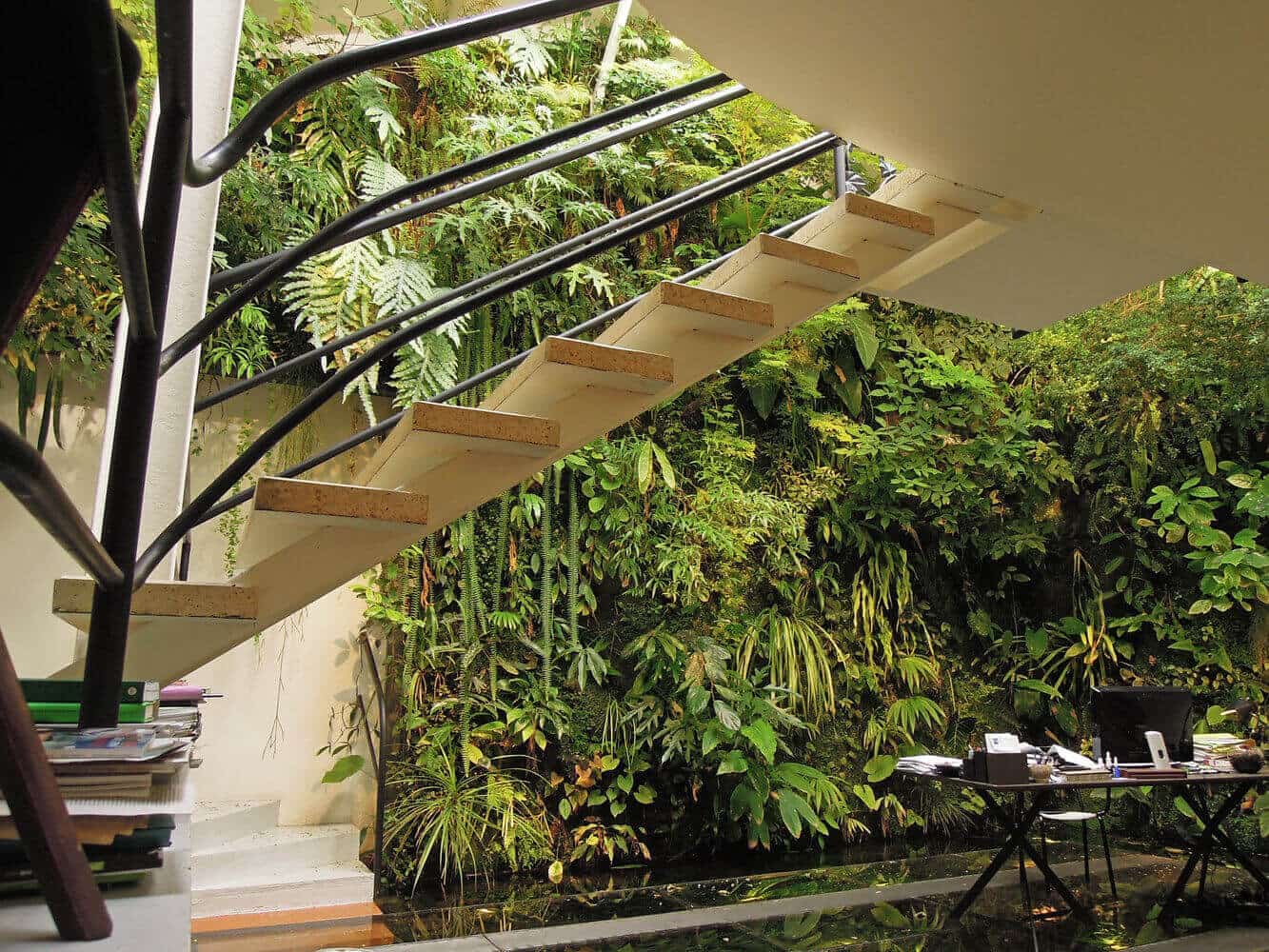 source: verticalgardenpatrickblanc.com
If there is a lovely large window overlooking a garden extend the garden indoor under the stairs. Put some sophisticated wall decor and adequate soft light. Put some small indoor plants. You can even grow some grass and give the impression of s meticulous lawn, and you can take some ideas to indoor plants at the architecture designs.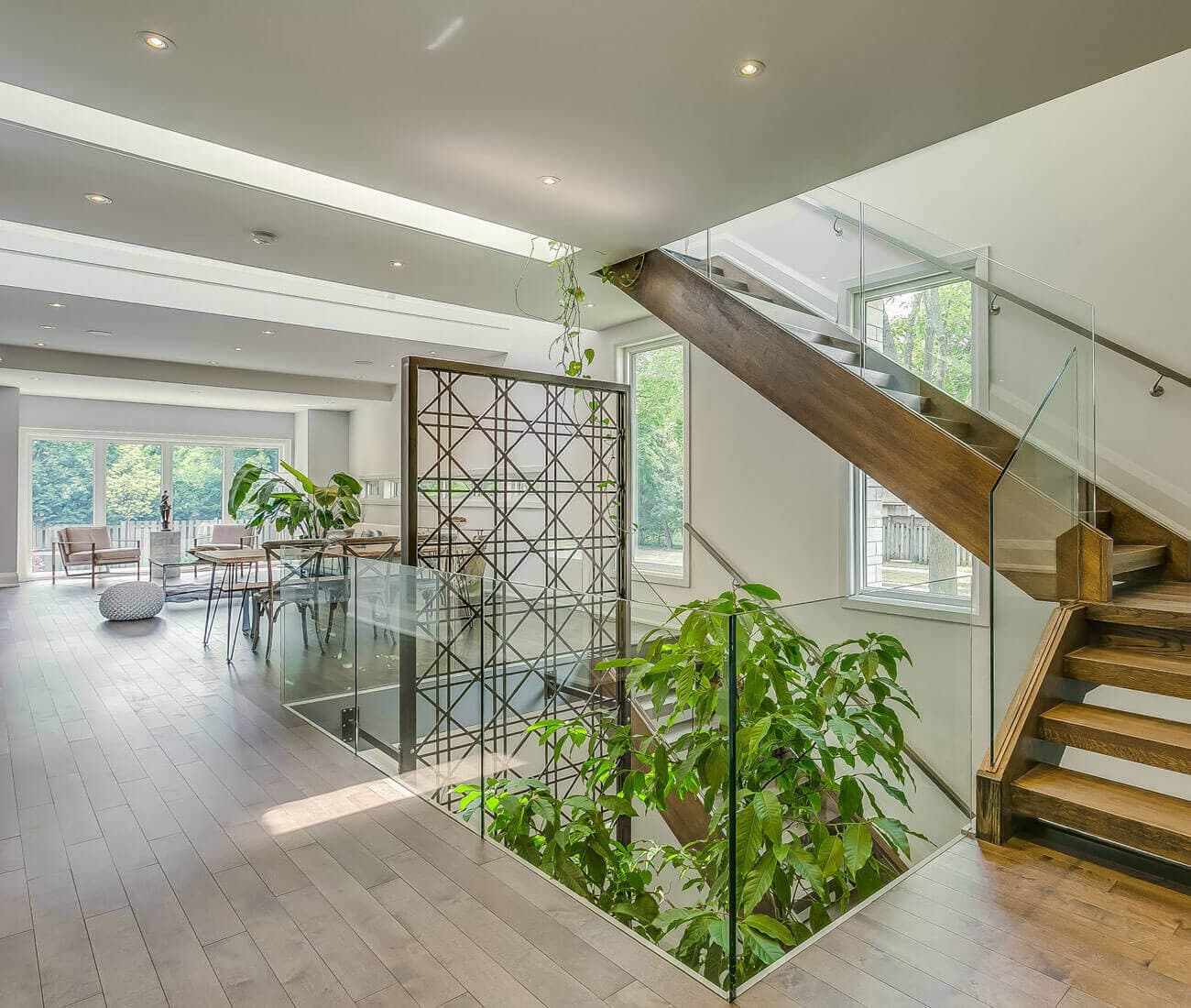 source: designlinesmagazine.com
Some ways to maintain a healthy growth of pants –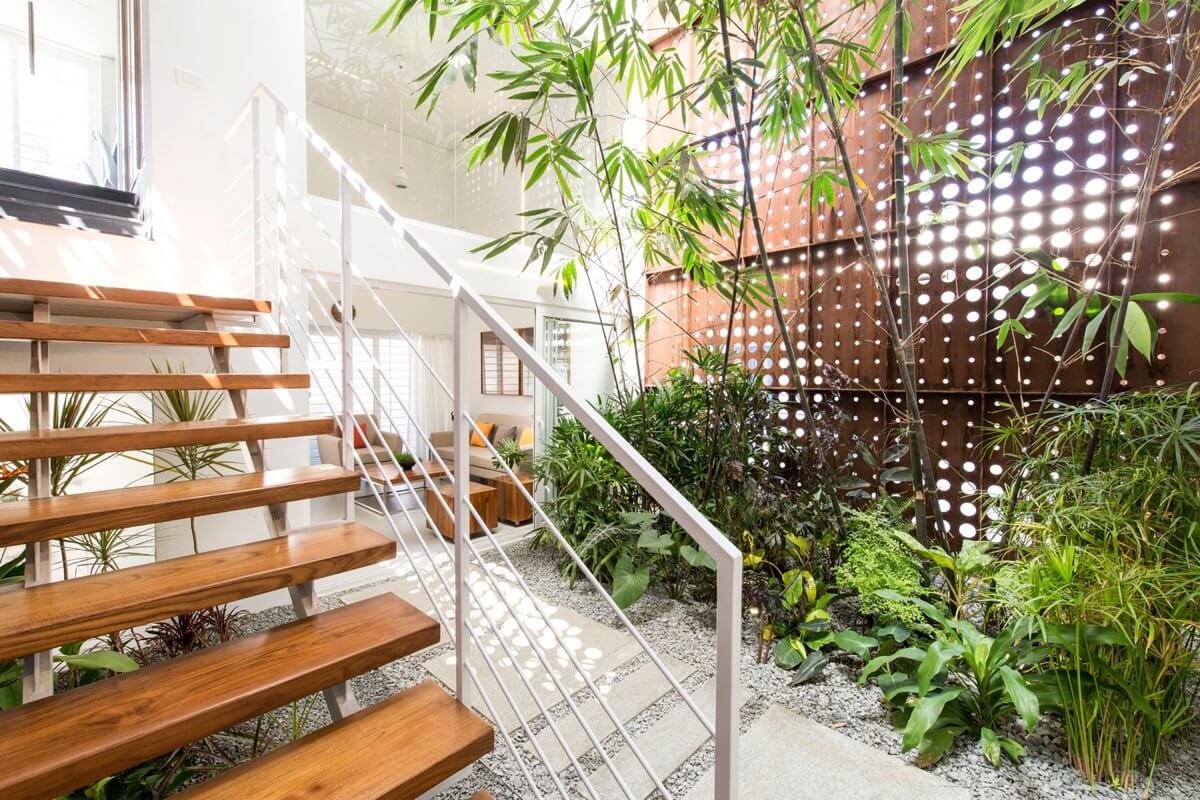 source: home-designing.com
Interior plants need less water in winter. Overwatering may kill the plant. It needs more water in the summer.

Add fertilizers only when needed.

Keep the leaves of the pants clean. They should receive an optimum amount of light. You can even give them a good shower.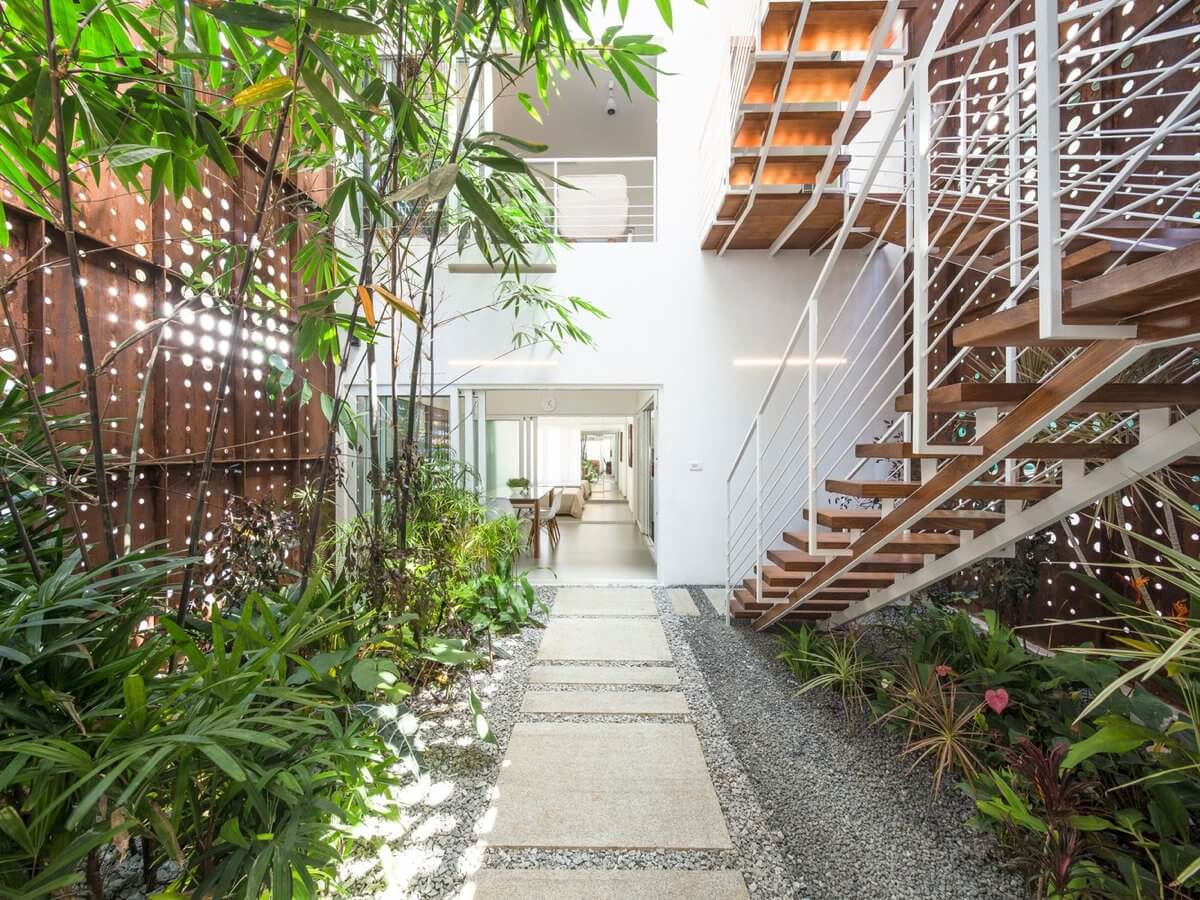 source: home-designing.com
Windows must be clean enough to allow enough light and heat as possible.

Keep the place humid by putting water and pebbles in saucers or makeshift waterbodies.

Prune the plants at the proper time.

Refresh the soil from time to time.

Put the correct sized plant at the correct place.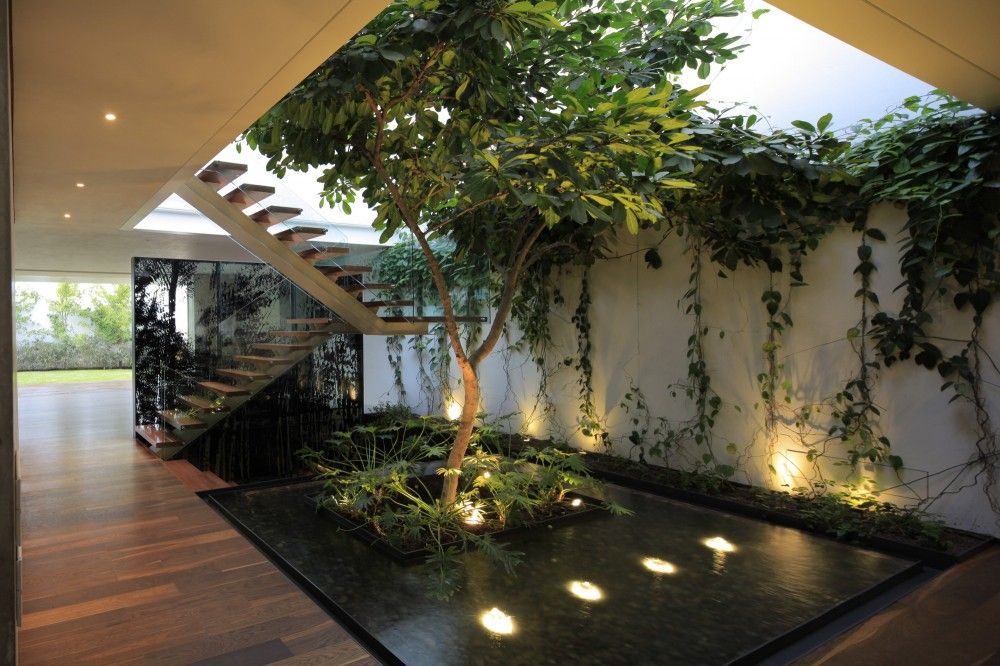 source: pinterest.com
Some Air Purifying Plants That Can Be Kept In The Indoor Garden Are –
Snake Plant, Pathos, Dracaena. ZZ plant, Spider plant, Rubber tree, Birds' Nest Fern, Peace Lily, Philodendron Green, and Aloe Vera.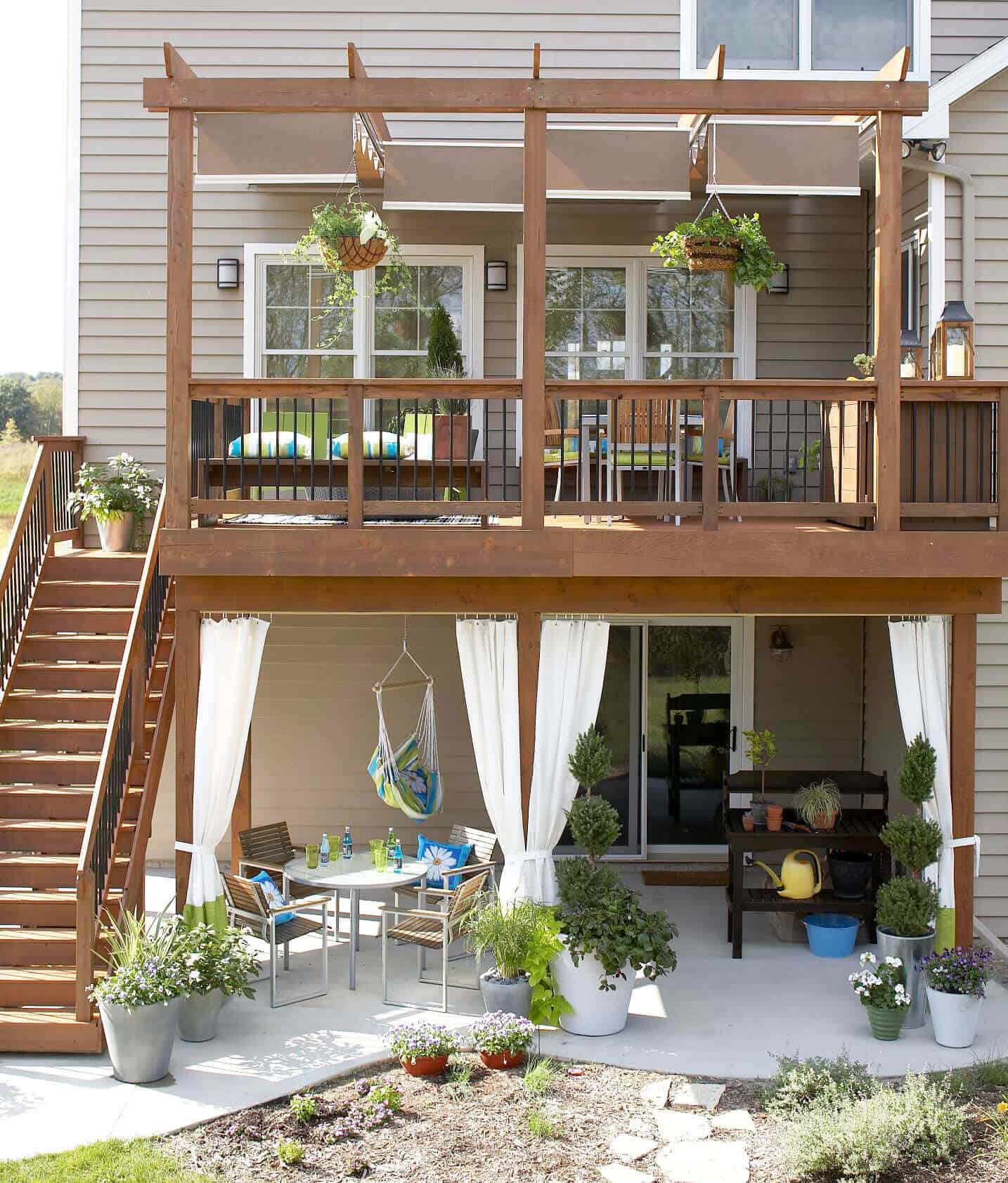 source: midwestliving.com