Don't dismiss the potential of your home's unusually formed area beneath the stairs. This triangular area can be transformed into an efficient and visually beautiful corner with careful planning. Here are some home improvement ideas for increasing functionality and making the most decorated stair space.
Playroom Corner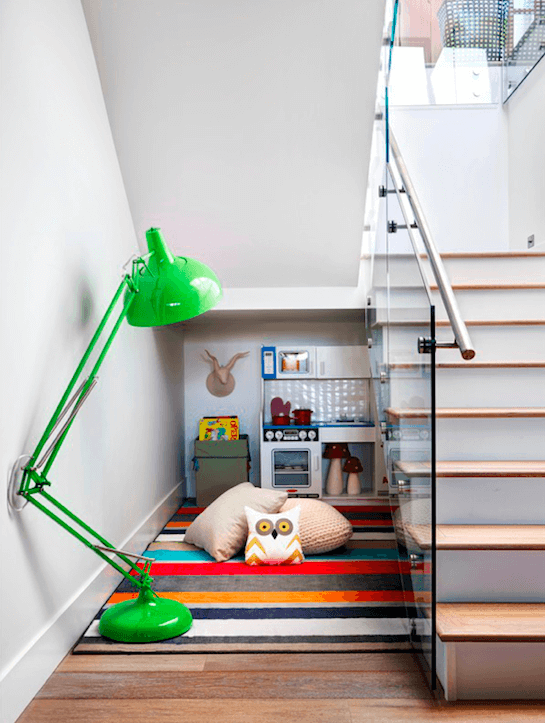 source: pinterest.com
Unsurprisingly, the space beneath the stairs can serve as an ideal hideout for children. So, why not create this space as a cute and colorful playroom with storage for children's toys and books? The only disadvantage is that when children outgrow the playhouse after several years, you will eventually have to modify the role of the nook.
Reading Spot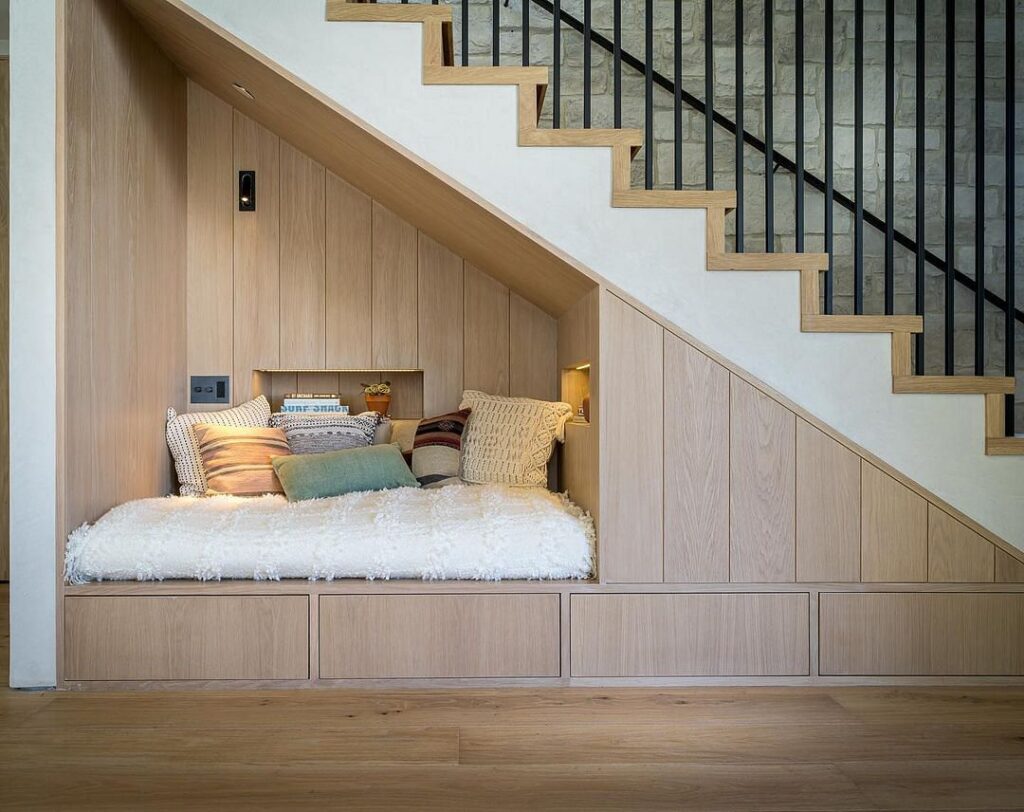 source: houszed.com
Some under-stair areas have enough height to accommodate a built-in bed that can also function as a quiet reading corner. Make the built-in bed more comfortable by adding cozy cushions, drawers beneath the bed, and a reading lamp.
Hideaway Bar 
source: bobvila.com
Consider turning the uncomfortable area under the stairs into a dry kitchen, home bar, or coffee station. You can create a well-organized room with a wine rack, glass shelves, and cabinets.
Home Office 
In most metropolitan Indian households, a home office has become a need. However, if the room is limited, you can make use of the area beneath the stairs by adding a quiet and pleasant home office with a sloping ceiling. Create a well-organized and functional work environment by using storage cabinets, floating shelves, and desks.
Pantry Area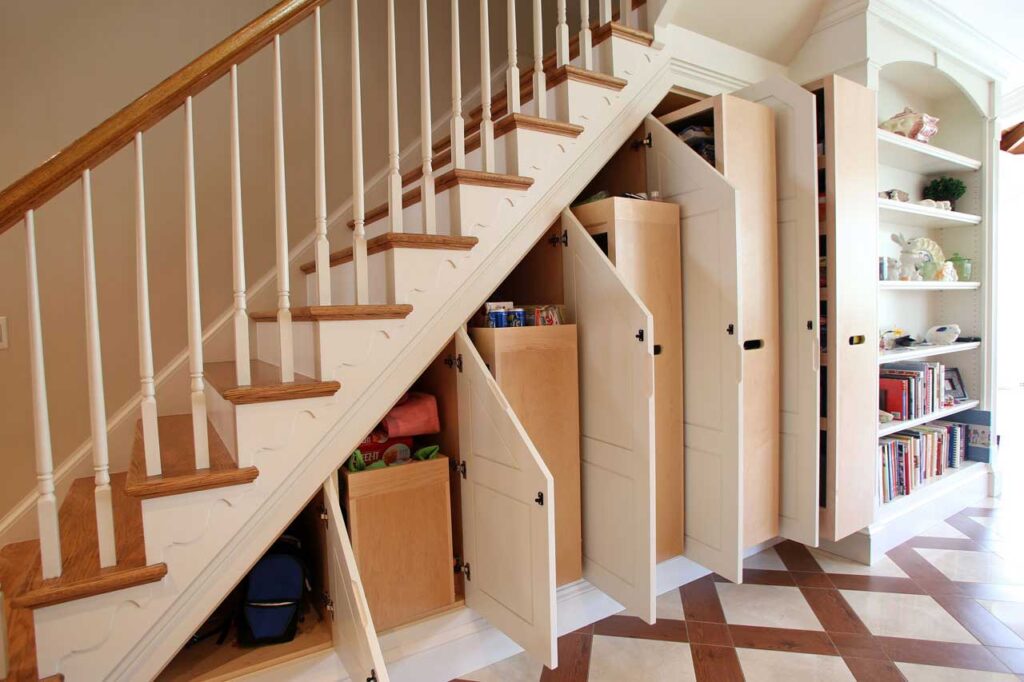 source: decoist.com
If your staircase is close to the kitchen, make it more efficient and enhance your kitchen storage by converting the area beneath your steps into a pantry. Consider a walk-in pantry with continuous shelves on the walls or pull-out cupboards for storing dry culinary items.
Laundry Station
The empty area beneath the stairs would be ideal for a laundry room, complete with a washing machine and additional storage cupboards. Allow for storing water and drainage, and build a cover to conceal the washing machine.
Pet House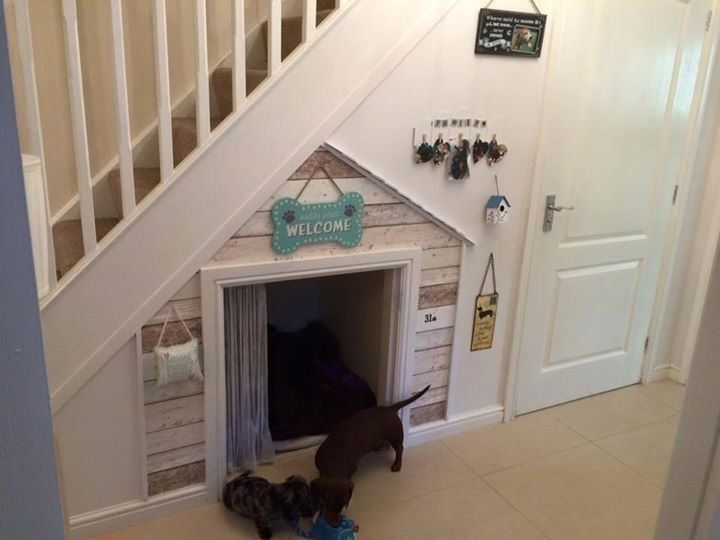 source: pinterest.com
This is one of our favorite ideas for what to do with an awkward under-stair area; it's a pet's heaven! We adore the notion of a small built-in house for your beloved pet. From ingenious kennels (interesting, but possibly a little difficult to clean!) to a basic built-in bed. These are suggestions that your dogs will undoubtedly enjoy and love.
Mini Bathroom 
Another option to make use of additional space beneath your stairs is to install a little bathroom! This can be an excellent addition to your initial level of home improvement, especially if you host a lot of visitors. If that isn't an option, you can always take the cheaper route and build a tiny guest room.
Entryway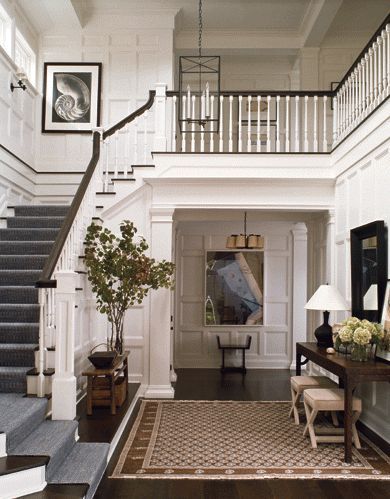 source: pinterest.com
While blank walls can be adorned with artwork, they can also be used as a storage space. Wall hooks are here to help. Home Decorative patterns like these wood dots are both beautiful and functional, giving a convenient spot to hang bags, jackets, or anything you like. This is a particularly wonderful concept for entranceways.
Decorative Showcase
If you want to display ornamental objects that are special to you but don't have enough space, go no further than the space beneath the stairs. Build some shelves to display your favourite décor.
Entertainment 
Staircases in living areas can be used as entertaining areas. Install some open shelving and place your TV there. Alternatively, It might let you store your record collection in a tight area. Storing your entertainment beneath the stairs creates the illusion that that corner is the designated place for all of your enjoyment.
Plant Collection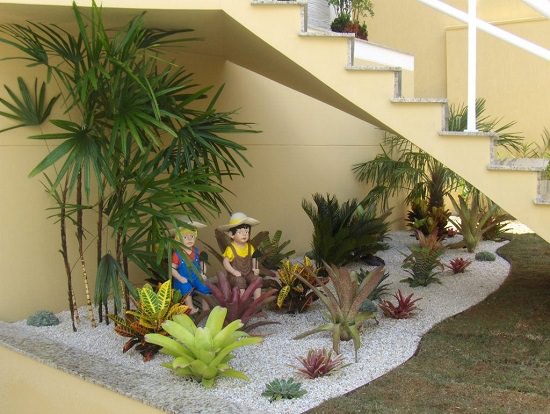 source: pinterest.com
Make a mini-greenhouse beneath your stairs to show off your green thumb. You can add vine plants to the top so their long tendrils trickle down gracefully, and you can experiment with different colors, sizes, and styles of pots to give an eclectic touch.
Breakfast Bar
Making an excellent location for storing bread, croissants, and hot beverage items, going to start the day off correctly. If you enjoy smoothies, you can lock the door to mask the sound of your sweet drink zipping away when the rest of your family is asleep.
Additional Kitchen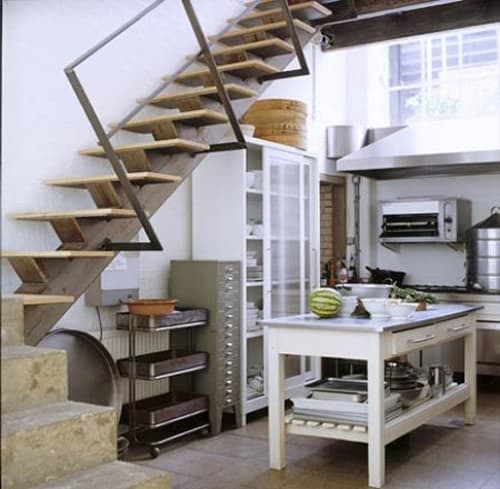 source: onekindesign.com
Do you want to upgrade your house with open-plan living but may not have the area? The room beneath the stairs may be turned into a fully outfitted kitchen, complete with abundant closet storage, with the aid of intelligent bespoke design.
The fitted cabinets in this unique under stair kitchen design seamlessly complete the open-plan home improvement project connecting the room to the dining area. So, if you're pondering how to design a small kitchen, look no further!
Takeaway
Hope these home decor ideas at The Architecture Designs can assist you to find an innovative way to turn that awkward space under the stairs into your favorite home corner.