Your home will become functional and flexible if it has smart and portable devices and design solutions for your home. They will bring it to a higher level of comfort, security, and save enough space. ‌ ‌For‌ ‌more‌ ‌details‌ ‌check‌ keepitportable.
Smart furniture is a good choice that allows you to save your living space. The idea of smart furniture is based on the principle of necessity when one item can perform several functions by transformation or simply endowed with unusual chips. Even if you have a fairly spacious home, you will probably like the ideas from the selection below. After all, smart furniture is a great way to diversify the routine and bring a little innovation to the interior.
Wardrobe-bed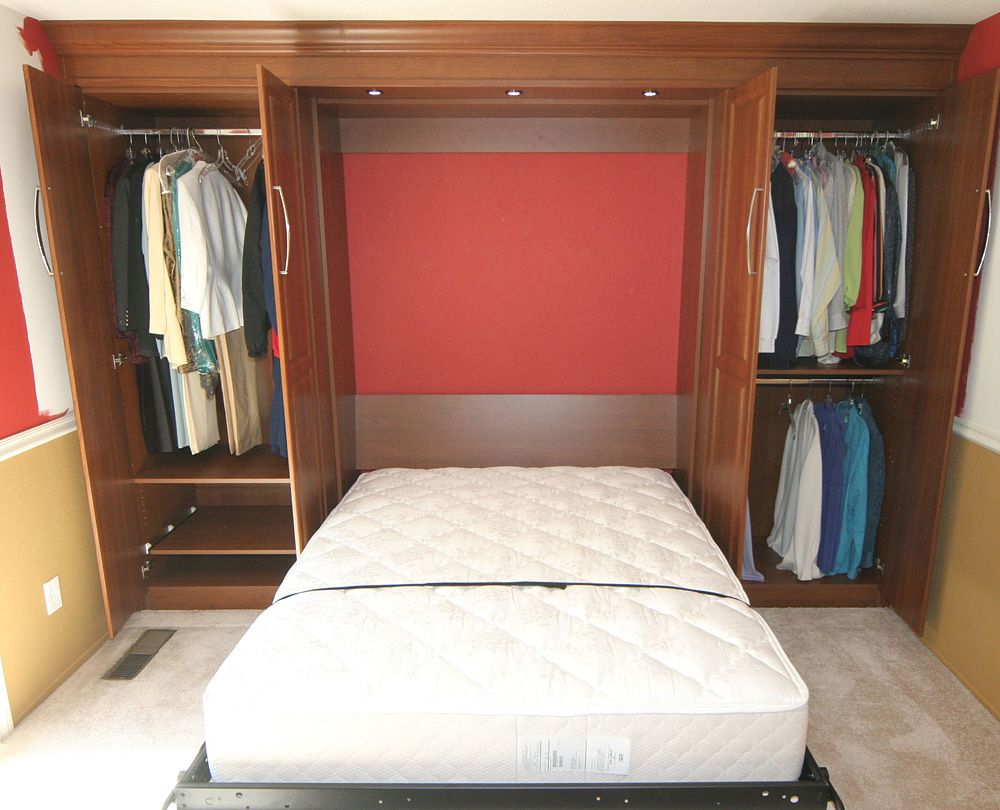 source: pinterest.com
Wardrobe-bed is a stylish and practical solution for small bedrooms. Designers often use this solution when decorating the interior of a bedroom-living room or studio. In the folded position, the bed looks like a normal wardrobe: doors are imitated on the facade, there are models with mirrors. If you want to use the wardrobe-bed as a storage system, pay attention to models with equipped shelves and cabinets on the sides of the bed. There are also wardrobes-beds that "flow" into a soft corner, library, or mini-office.
Smart Kitchen
Kitchen sets are a separate niche in the field of smart furniture. There are typical transformers that when folded allow you to save useful space or simply disappear into the interior. As well as technological kitchens with the ability to control built-in appliances via a mobile app.
For example, the German Warendorf manufacturer offers a hidden Kitchen. This kitchen is sure to appeal to everyone who has a kitchen combined with a living room. At the touch of a button, the headset can be hidden behind a folding facade, which is designed in the General interior direction.
Table-bed transformer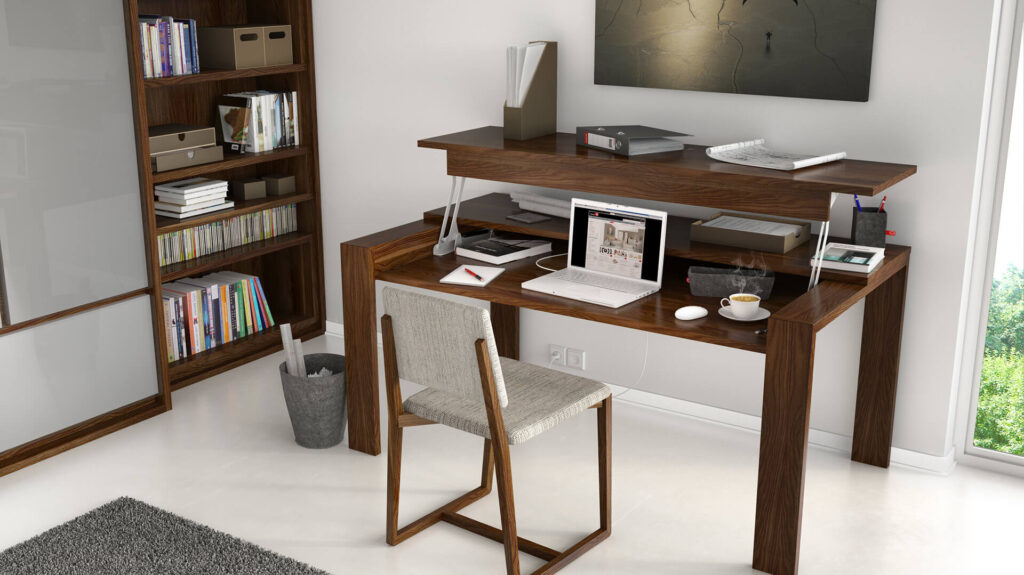 source: decorexpro.com
A practical way to place a workplace and a bed in a small room is to choose a transformer with a suitable mechanism. Some models of table-beds during transformation even allow you not to remove the computer and work supplies from the table. With the help of a lifting mechanism, the table easily rises above the bed and nothing falls from it.
Chest with sliding ironing board
To make the dressing room functional and practical, you can use a chest with a pull-out Ironing Board. This chest of drawers will appeal to owners of small apartments who prefer minimalism and the absence of unnecessary details insight.
Sofa-bunk bed
Another find for the children's room is a sofa that transforms into a bunk bed. Even if there is only one child in the family, this solution is very practical: the lower tier can be used for reading and relaxing during the day, and the upper tier can be used for sleeping.
The cupboard turns into a table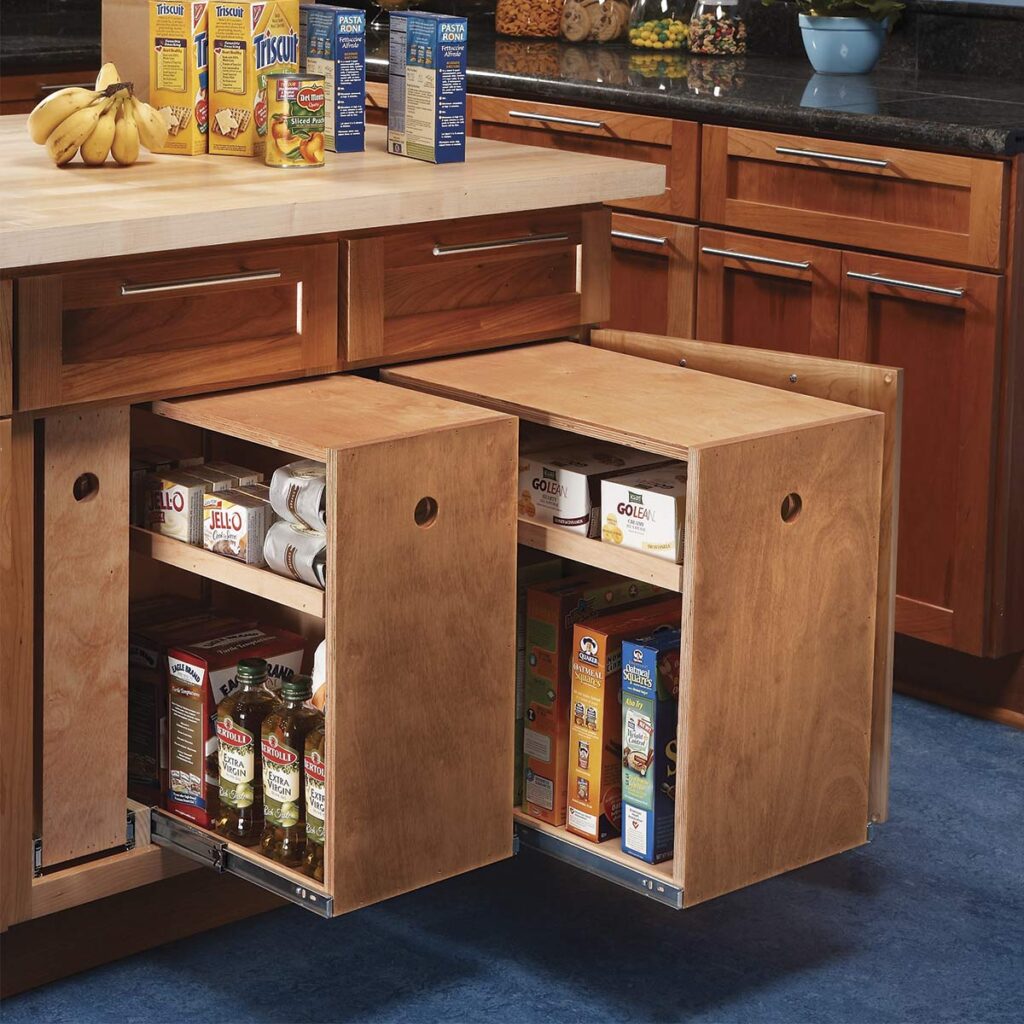 source: familyhandyman.com
What if you hide an entire office in a cupboard? A Desk, chair, and helves with papers and books in the evening hide behind a minimalist facade and do not interfere with relaxation. And in the afternoon such a cupboard turns into a mini-office by simple manipulation.
Chest with an elevator for TV
Tables and chest with an elevator for TV are a good way to relieve the interior of massive equipment, which is especially important for vintage and classic styles. With the help of brackets and elevators, you can hide not only the TV but also a projector, computer monitor, audio equipment.
Plastic upholstered furniture
If you like noisy meetings with friends, but you don't have enough space to accommodate everyone, pay attention to plastic furniture. Also, with its help, you can create an atmosphere of camping in an ascetic interior.
Sofa with a secret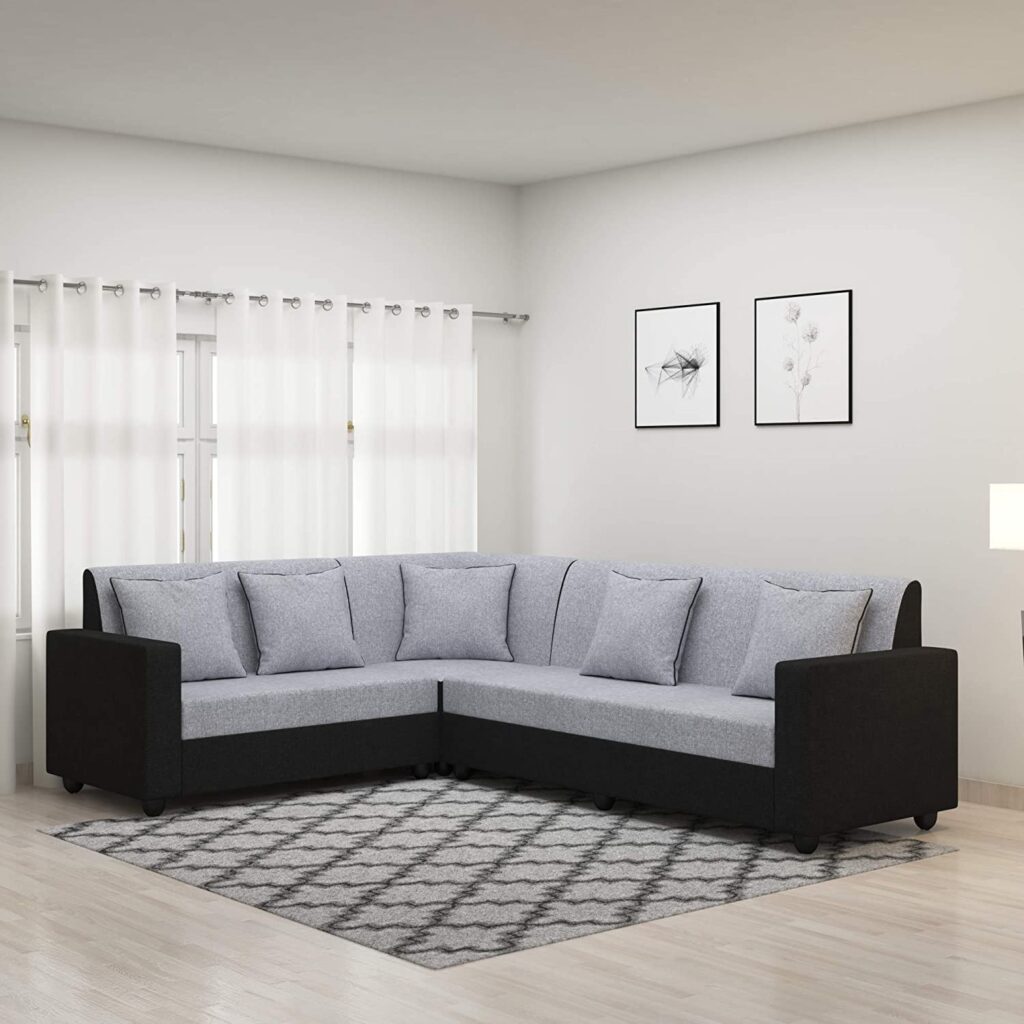 source: amazon.com
An interesting solution for a living room in any style will be a sofa with hidden niches. These niches can be hidden in the back, armrests, or under the seat. In it, you can organize a mini-bar, a home library, or find a place for a safe.
Future Technologies: Furniture on the ceiling
If you want to make the interior functional with an unusual design, pay attention to furniture systems with artificial intelligence.
The Eugene company offers an Ori furniture system. This furniture resembles a Swiss knife with artificial intelligence. Using voice commands, you can move a table, a bookcase, or hide a bed.
Another American startup, Bumblebee Spaces, has developed an "AI Butler" that manages furniture. Using voice commands, it lowers furniture from the ceiling. Moreover, there may be not only small lockers under the ceiling but also a bed or a wardrobe with a wardrobe. Raising and lowering furniture is not the only feature of the Butler with artificial intelligence. It also monitors the contents of cabinets and periodically offers to throw away things that the owner does not use.