Making your home burglar-proof does not necessarily have to cost you a fortune. There are several inexpensive ways of doing so.
Here are 10 inexpensive ways you can keep burglars at bay at The Architecture Designs.
Secure Windows with Simple Locks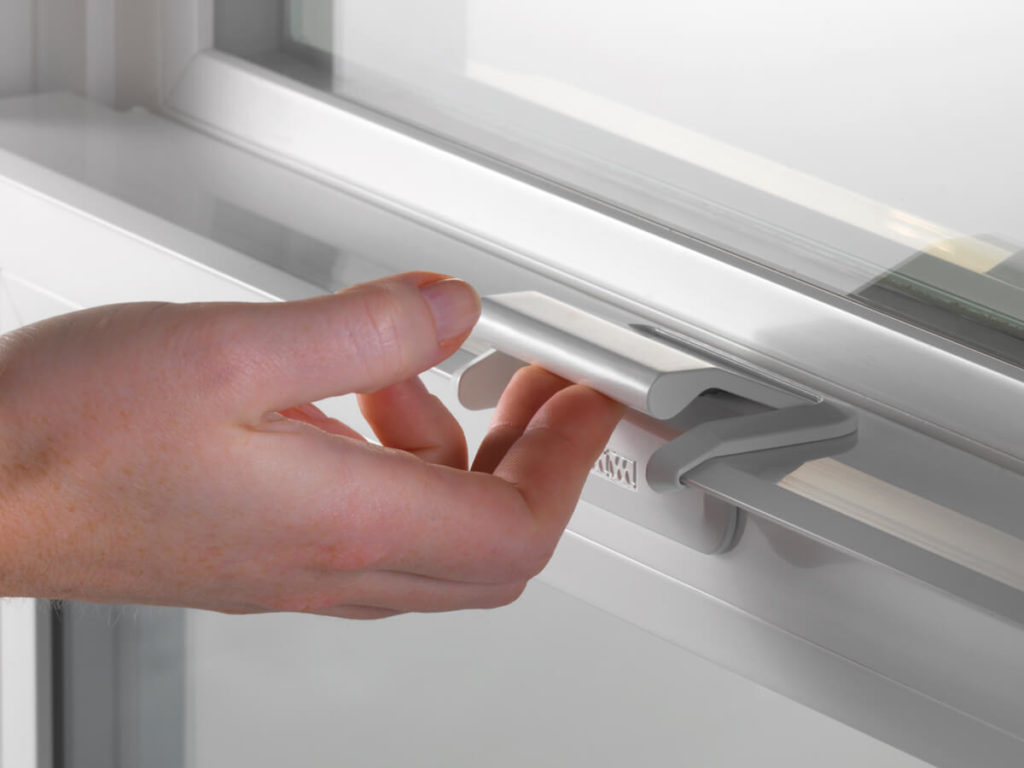 source: milgard.com
Since the latches are no match for the burglars, windows are an easy way for them to get into your home. Hence it is important to make them more secure. The easiest and most inexpensive way to do so is by installing simple window locks, such as pin locks. Moreover, you can use these locks for your sliding patio doors as well.
Motion Detector Lighting
source: eastcoastrapist.com
To make your home more safe, instead of normal lighting, switch to the motion detector lighting. You can do that either by placing a motion-detecting adapter between your regular lights and the sockets or getting motion detector bulbs. While having this type of lighting outdoors will help you spot anyone entering your property, in the indoors they will make it difficult to undetected while moving around. 
Two Ways to Secure Shed Door Hinges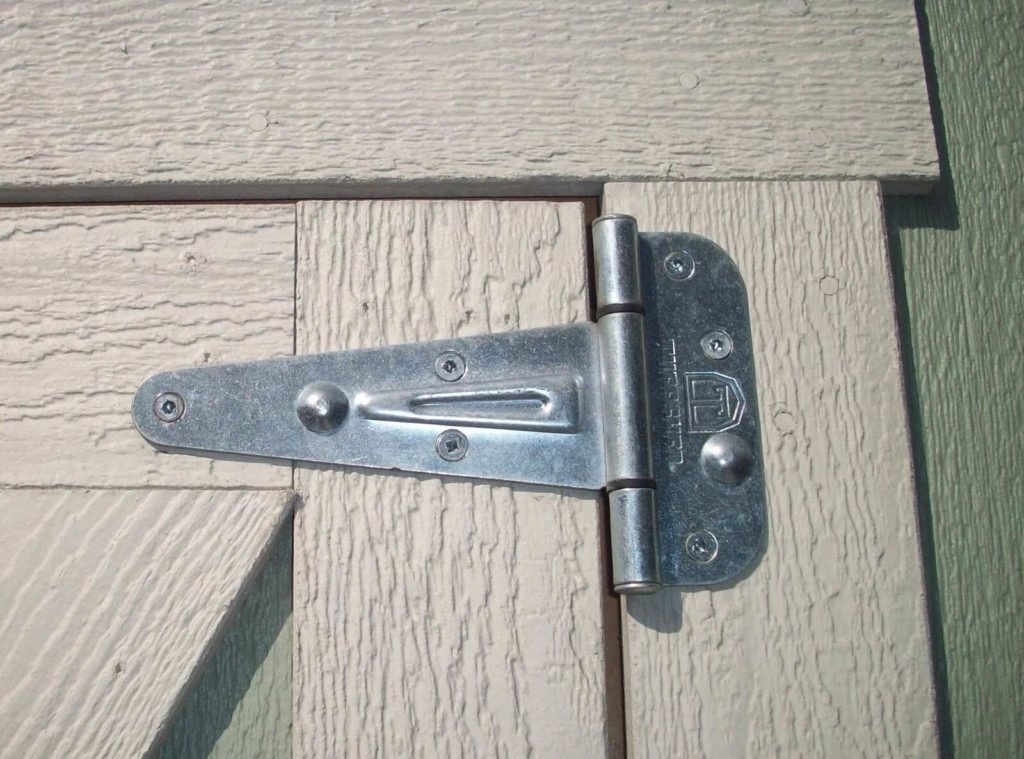 source: safewise.com
In most cases, the shed doors swing outwards which makes the hinge pins easily from the outside. So anyone can get into your home just by removing the pins and the door. Hence, to increase your home safety, you should secure your shed door hinges both ways. You can do this simply by getting hinges that have a locking tab and tamper-proof pins.
Door and Window Alarms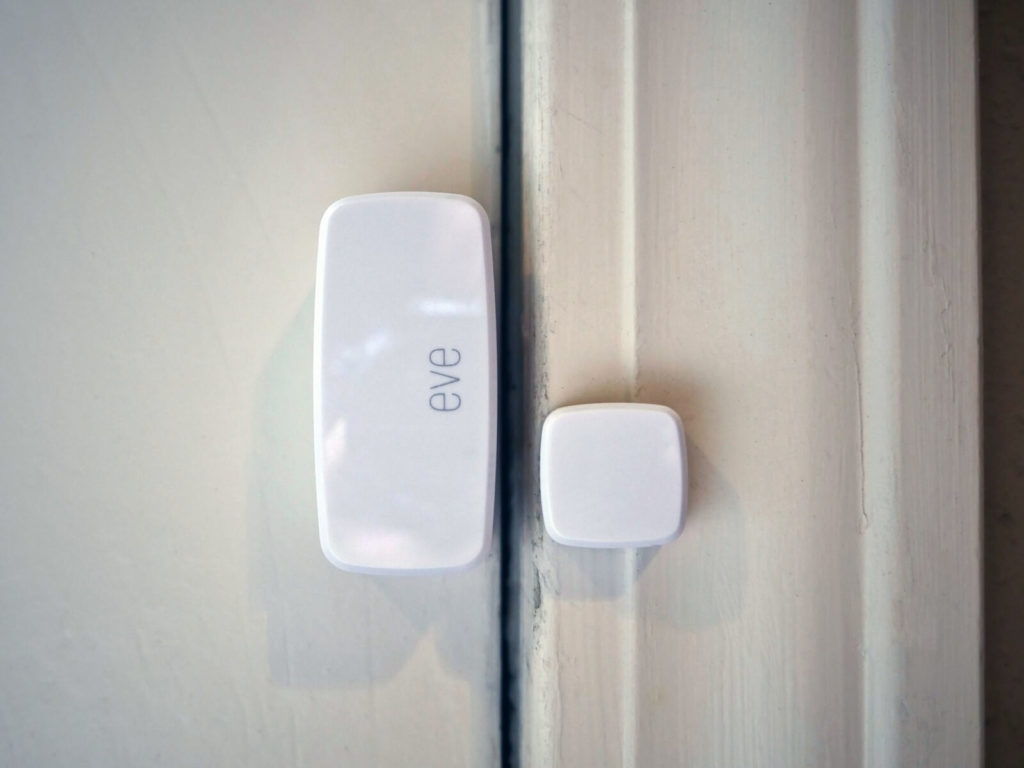 source: imore.com
While the first step to keep your home safe from burglars is locking your doors and windows properly, the second step is setting up alarms for them, because even the slightest noise can send them running. All you need to do is attach the alarms to your doors and windows with double-sided tape or screws. It's best to install these in the areas of the house that are not used much or are often dark.
Install Door Reinforcement Hardware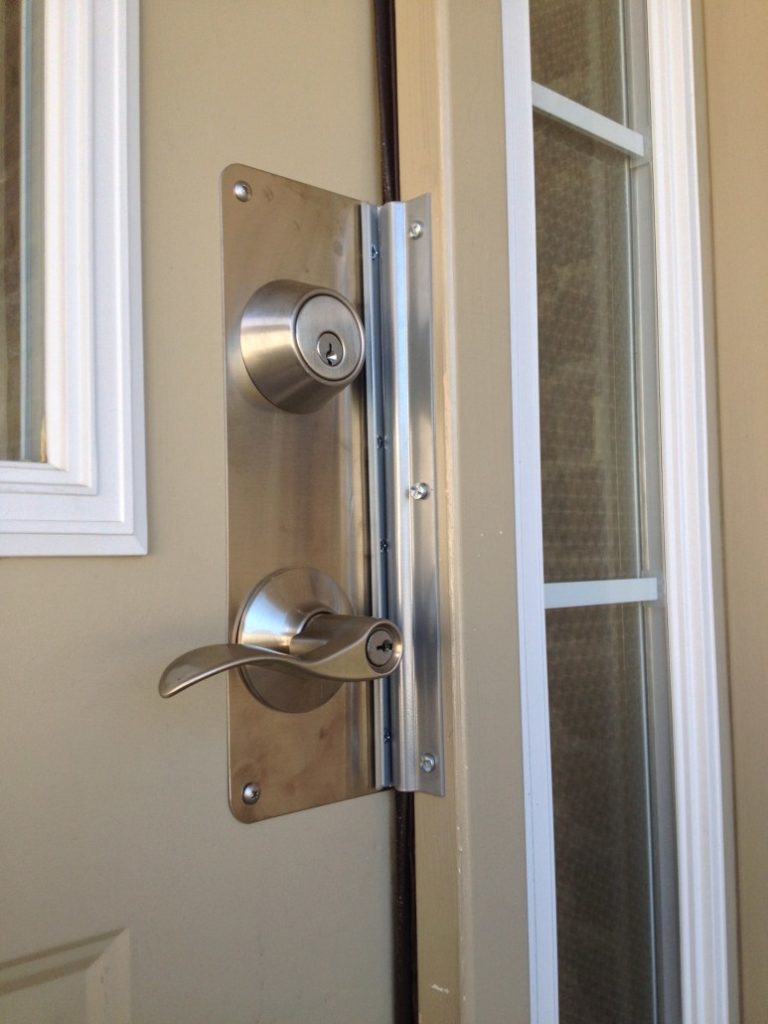 source: mobilelocksmithstjohns.com
Almost all burglars are experts in picking locks and breaking doors. Hence if you want to keep burglars at bay, give your home security an upgrade. Instead of wasting money in the pick proof locks, install door reinforcement hardware. Though the components can take about an hour to install, the results are sure to keep your homes safe, unlike the so-called pick proof locks.
Reinforce Your Entry Door Strike Plate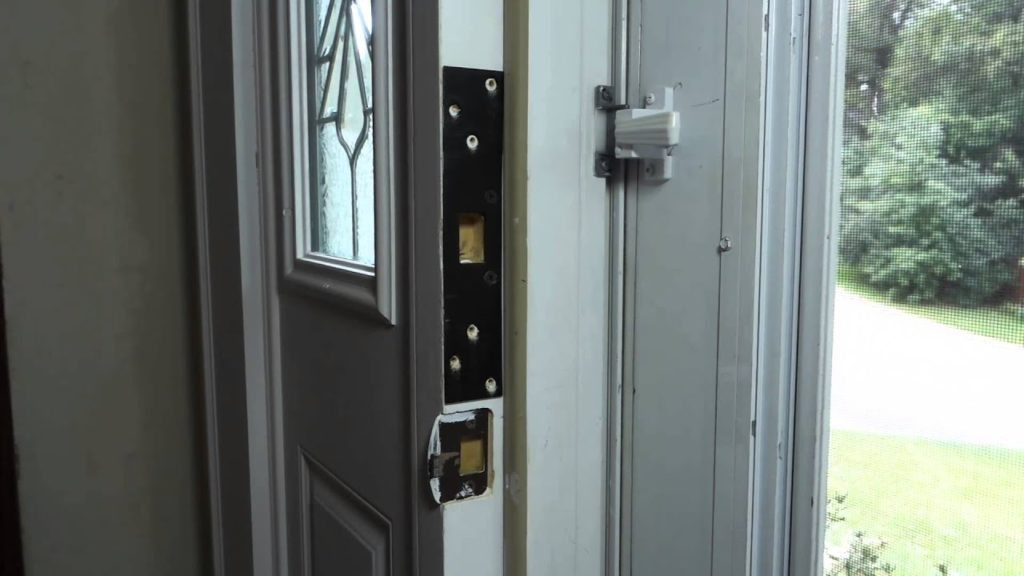 source: oscarsplacenyc.com
To stay safe from burglars you should reinforce the weak spot your entry door with a strike plate. For added strength, you should go for heavy-duty strike plates and screws that are extra long. However, if you installed your deadbolt in the last 10 years, it is most likely that it is already reinforced.
Secure Patio Doors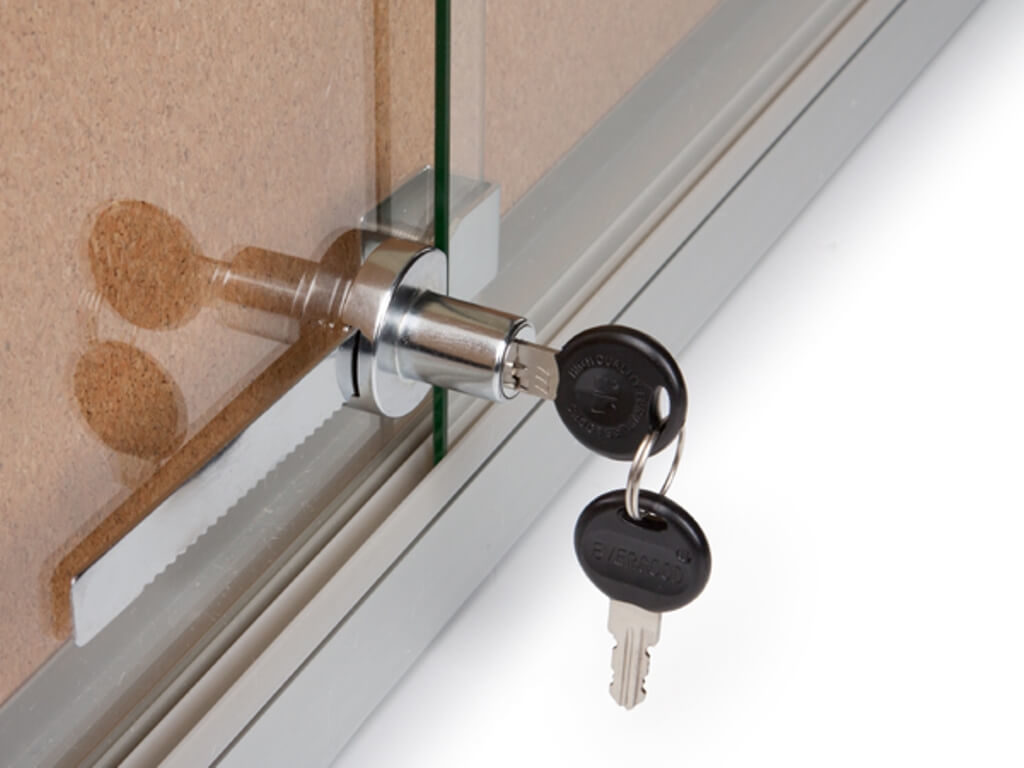 source: wixstatic.com
Just like the windows, patio doors are an easy way for burglars to get into your home.  Hence, if you want a safe home its better to secure your patio doors just like your windows. You can either use the simple locks that are used for windows or go for locks that are specifically made for patio doors.
Beef Up Your Wooden Garage Entry Door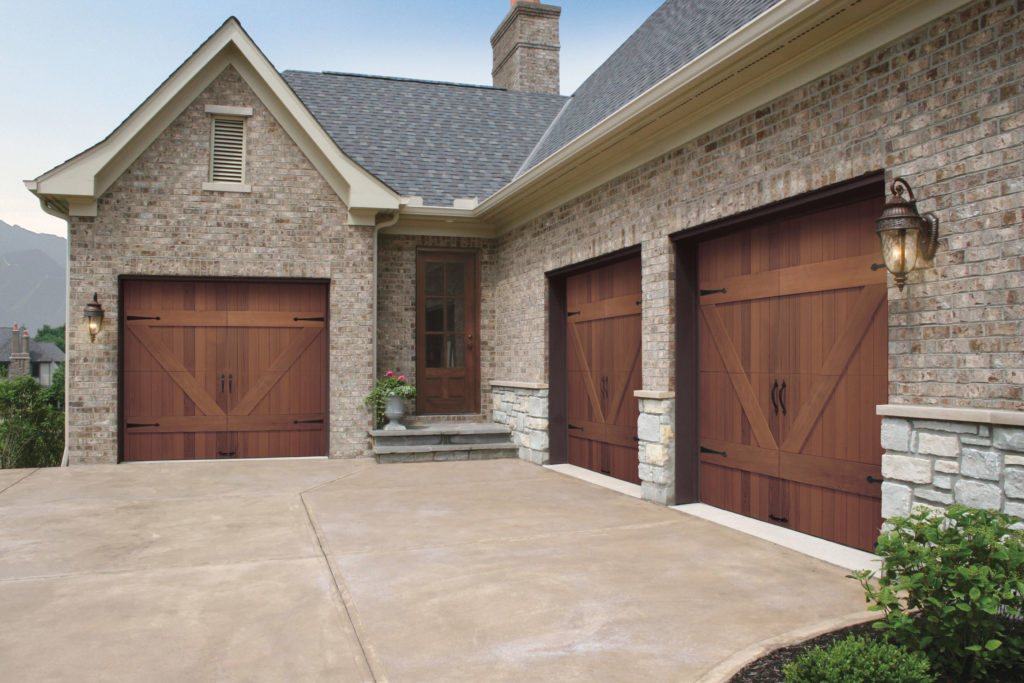 source: brightcove.com
If you have an old wooden garage door that has weak center panels, it is probably time to do something about it. This is because it can be easily kicked down by burglars and a deadbolt won't be any good. The most inexpensive way of doing it is by beefing it up with a thick plywood reinforcement panel and baring it with bar holder brackets.
Add a Security Anchor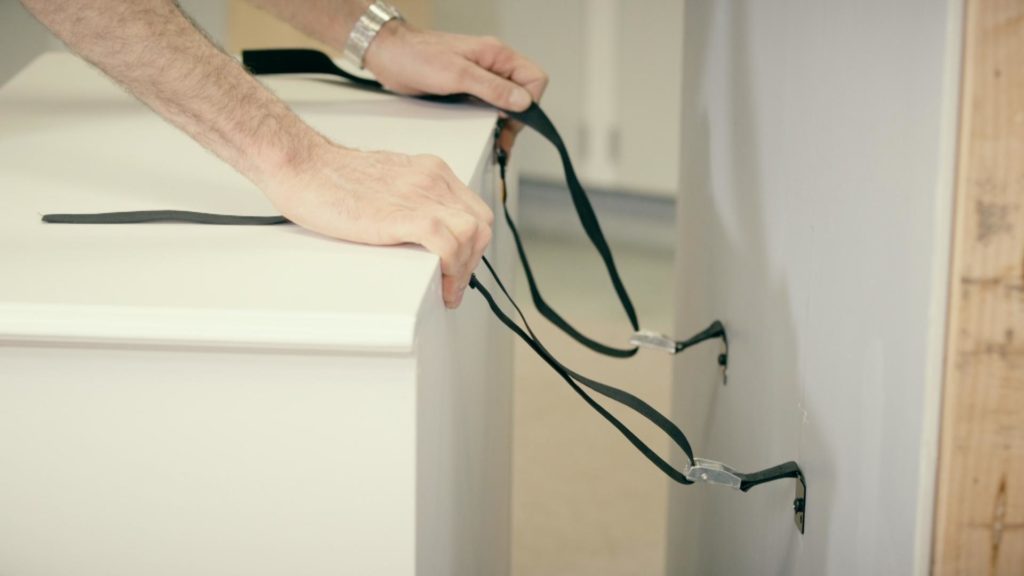 source: pinterest.com
Besides securing your home, it is also important to secure other stuff, like your bike, construction materials, etc. A security anchor is a home improvement that can help you with it and safely anchor your stuff safely and permanently in a spot.
Keep Spare Keys in a Lock Box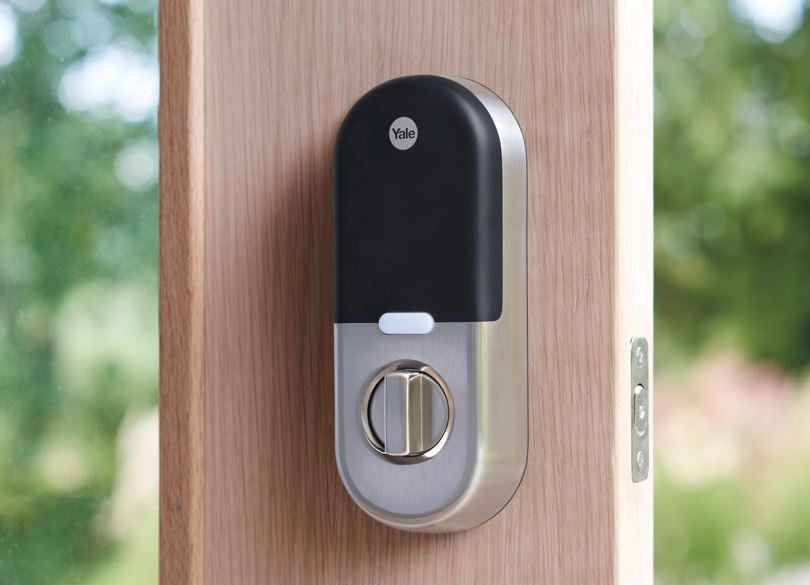 source: pcmagindia.com
Keeping your spare keys in predictable places can make your home burglars prone. Hence, instead of keeping them in flowerpots or under mats, you can give them to a neighbor you trust or keep it in a lockbox. The later is obviously the better option. Besides, lockboxes are not at all expensive and just need to be installed in a concealed place.