A campervan, also known as camper or motor caravan is a large self propelled vehicle that provides transport as well as living accommodation. However to make space in the camper van, you need to have a basic knowledge about the storage ideas for camper van. Here are some of the organizing ideas for the chamber van.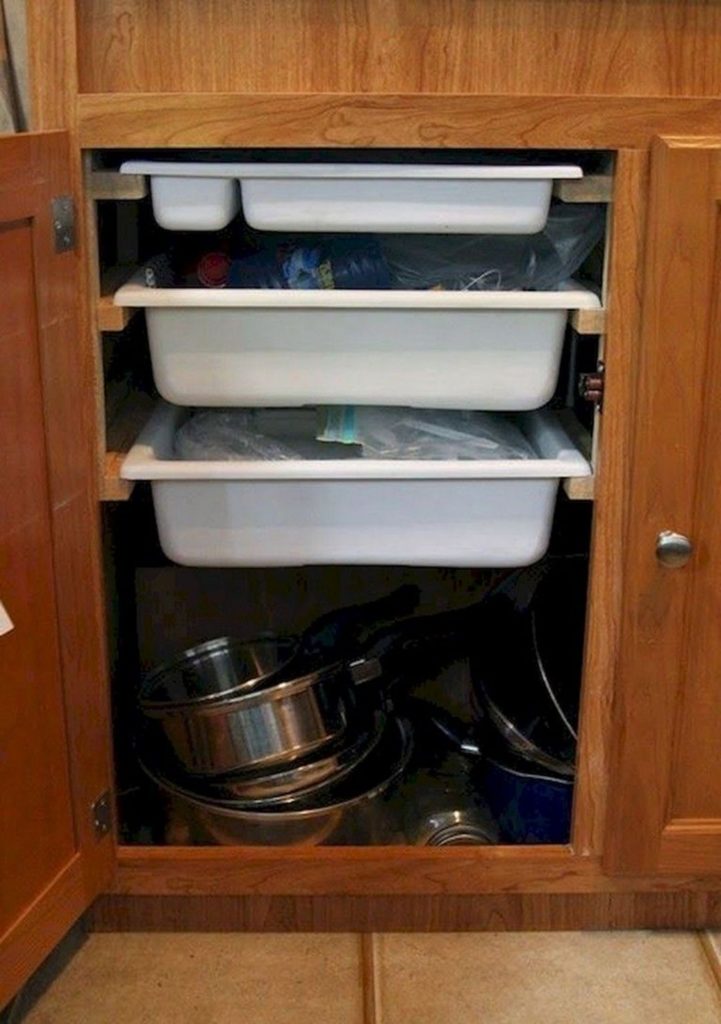 source: usatoday.com
Put a free standing drawer unit in cupboard. Thus makes up the best storage space for you campervan. You can store many things here whether cook wares or clothes or food. This saves a lot of space and also help to keep the place neat and tidy.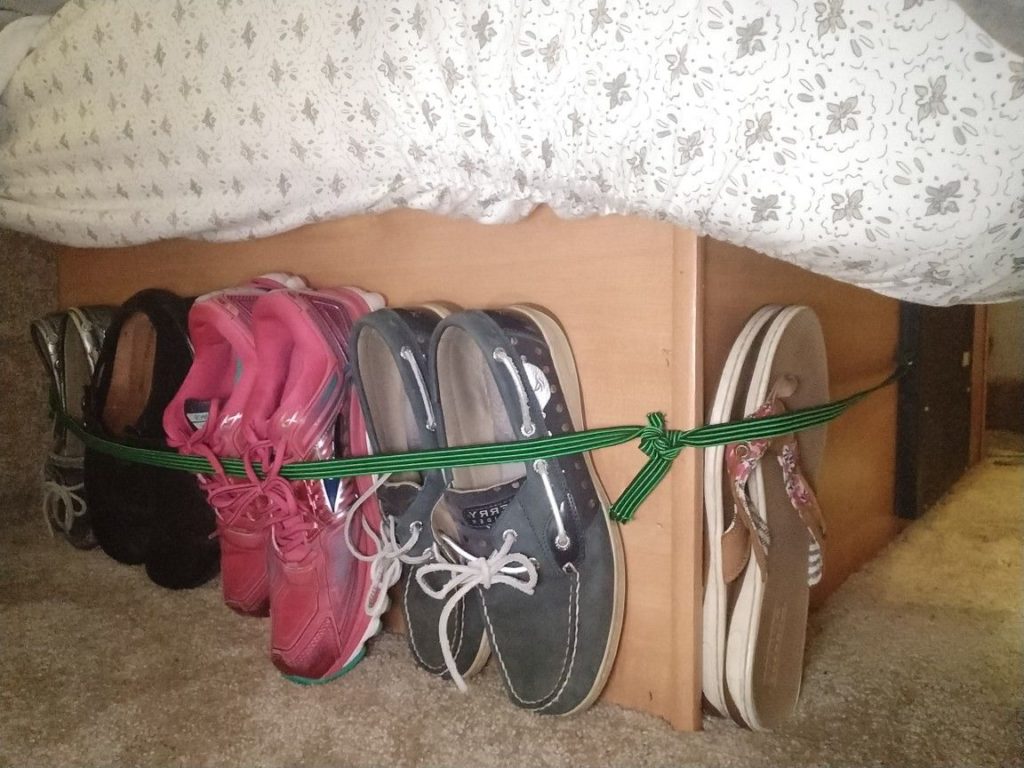 source: pinterest.com
Camper vans do not have a lot of space for shoes and boots. Even if u have a very small collection, shoes always seem to be getting in the way. There are some simple storage ideas for keeping your shoes. You can tie up your shoes under your seat . You can also attach mesh net holders on your door to keep your shoes. You can also hang shoes from hooks or use adjustable shower rods to hold them. This not only saves a lot of space but also help to maintain tidiness and keeps the space free of mud and dirt.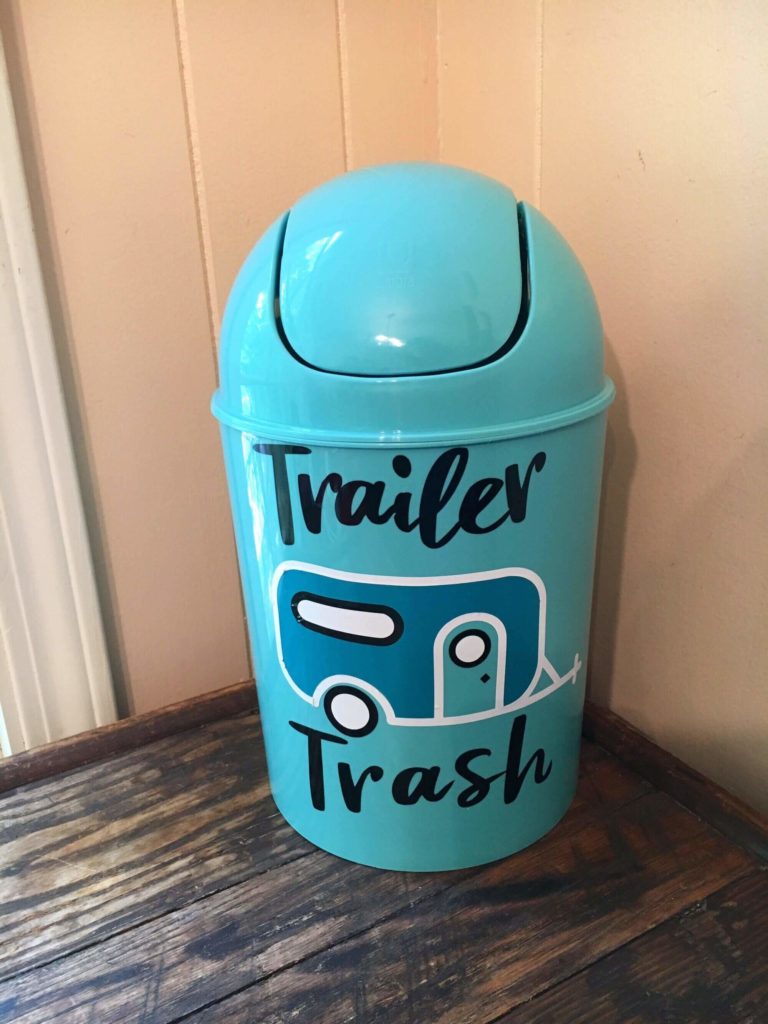 source: pinterest.com
Making use of a bin for storage purposes is a trending idea these days. Storage bins help to keep things organised and also help to reduce road noise. However, when used in camper, making use of them maximises every bit of space. Using plastic or fabric bins are best because they allow you to take a section of items to the campfire without searching for each and every object. Larger bins can be used to store patio and outdoor gear. You can also use smaller bins about the size of the toiletries for storing toiletries. Try to group items together. Like, a first aid box and a dental hygiene box can be kept together.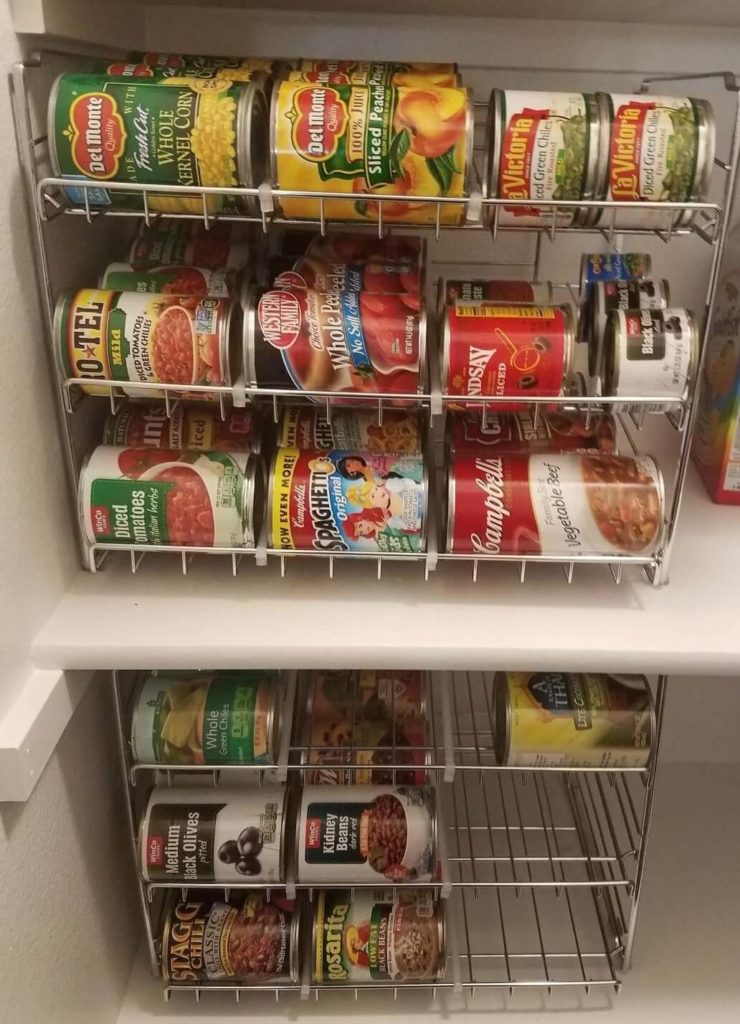 source: buzzfeed.com
In a camper, every inch of storage space counts. Don't go for round containers while stocking up food items as they do not stack neatly. Stock your kitchen with square or rectangular plastic food storage containers. Put cans either in cupboard corrals or in shelves. Things get messy inside the cabinets. You can use inside of cabinet doors too. Use double sided tape to install hooks and clamps. These can be utilised for keeping items like sugar packs, tea bag and coffee bags.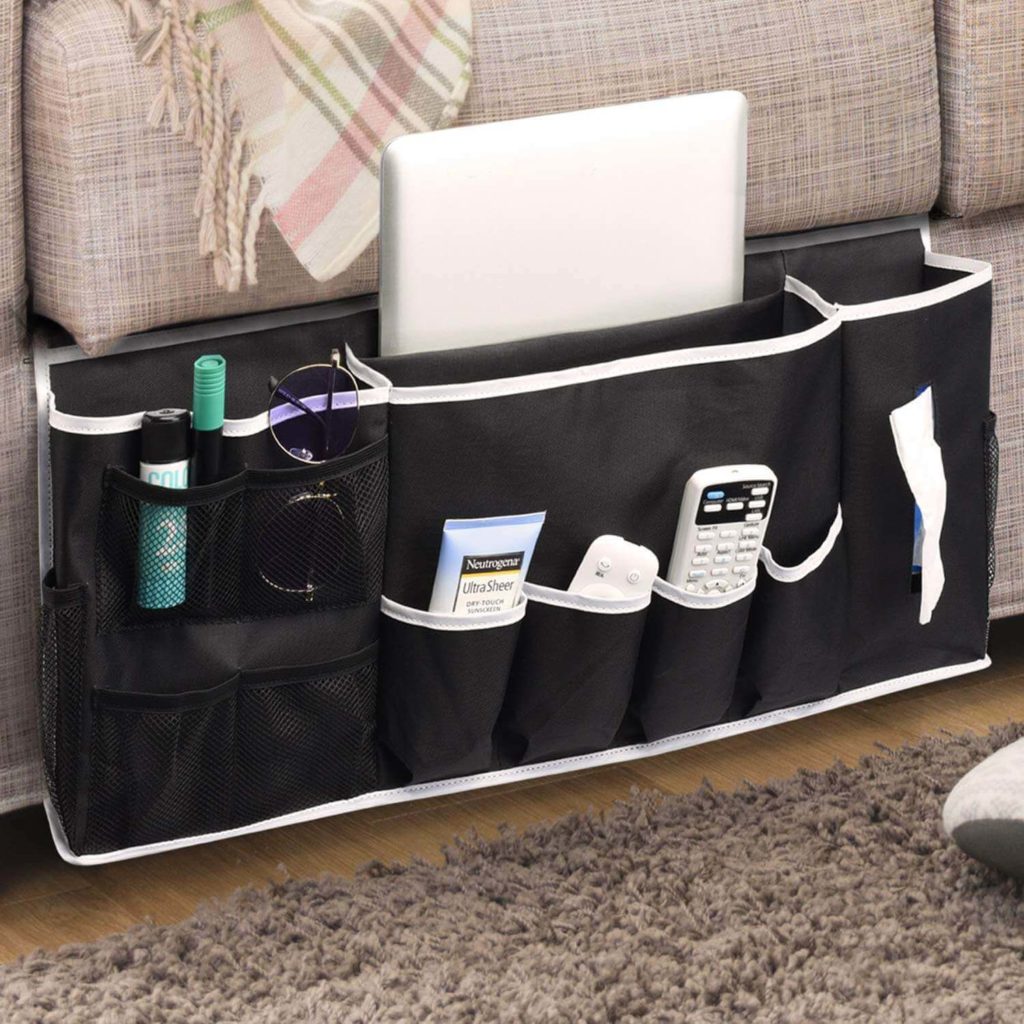 source: amazon.com
Storage containers of all type help to maximise your camper space. Using storage pods help to keep your small essential items in place. There are some sort of storage pockets which can be attached to the walls. You can make use of them to store your daily essentials like toothpaste, remotes, sunglasses etc. This will help to keep them in an organised manner so that they do not get missed out.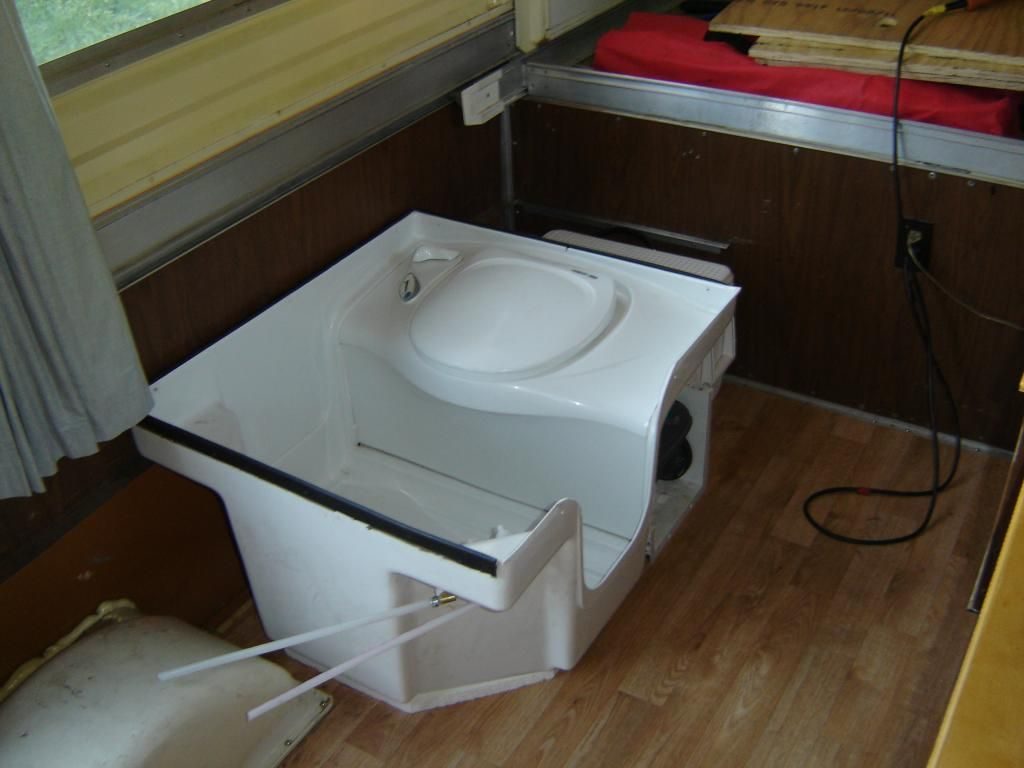 source: pinterest.com
A shower toilet combo saves a lot of space in your camper. It is better to go for them in place of alternate showers and toilets. These are much handy and very travel friendly. It also maintains a lot of hygiene and does not cause much mess. So if you are going for hygienic yet simple choice for your washroom, you must go for these.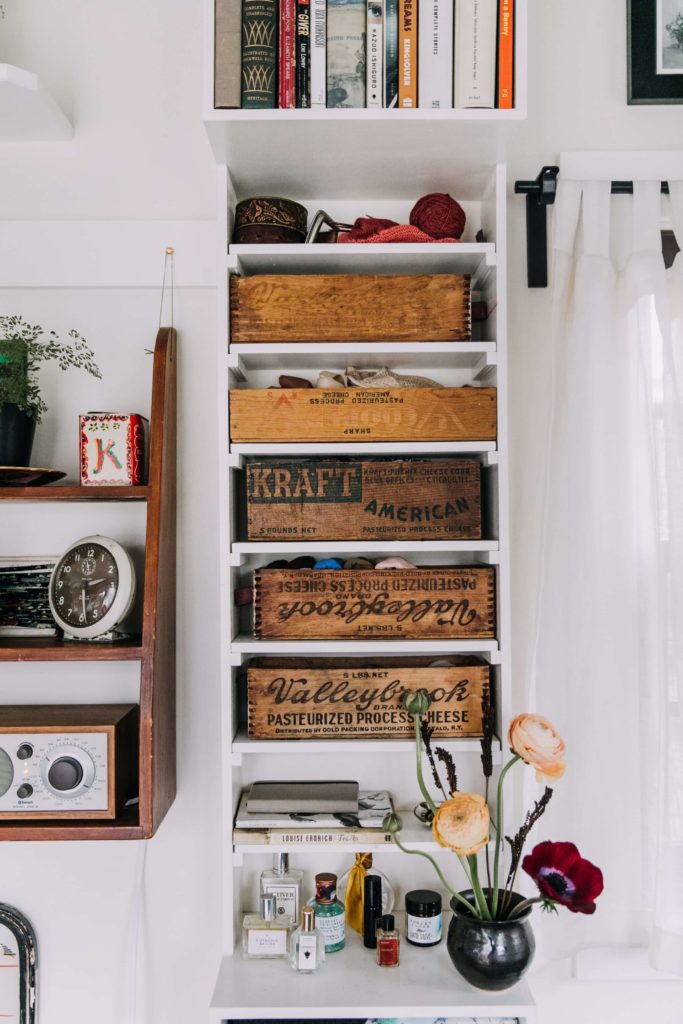 source: apartmenttherapy.info
Pile up your little essentials in wood boxes and place them in racks. This work like sliding drawers. U can make use of this shelves for keeping perfumes, beauty products and other necessary items.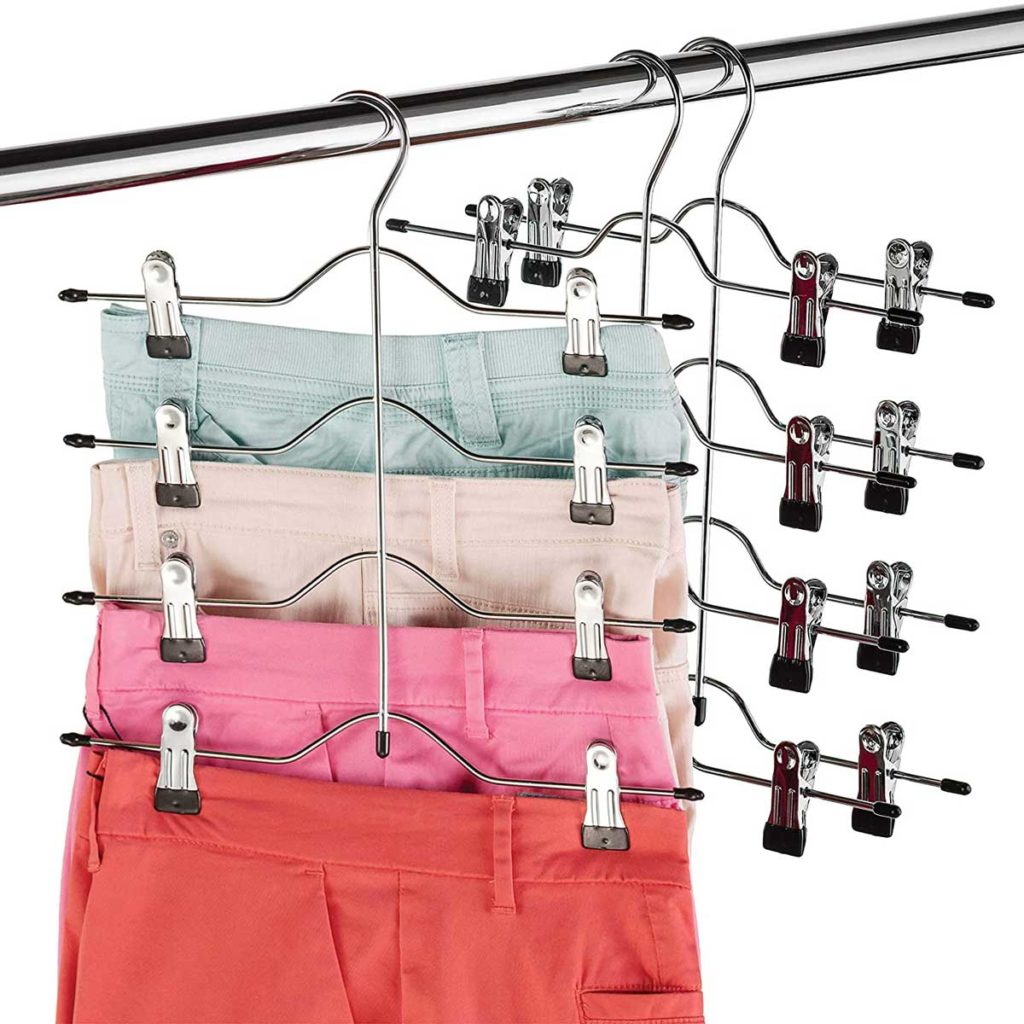 source: familyhandyman.com
Clothes occupy a lot of space. One need to find the right way to store them. You can hang your garments using clips. If you do not have space to hang them, you can try out other ways. You can hide your clothes in the cushion covers. Make use of mesh bags for keeping underwear and socks. You can simply keep them in boxes and place the boxes on the wardrobe floor and in the shelves.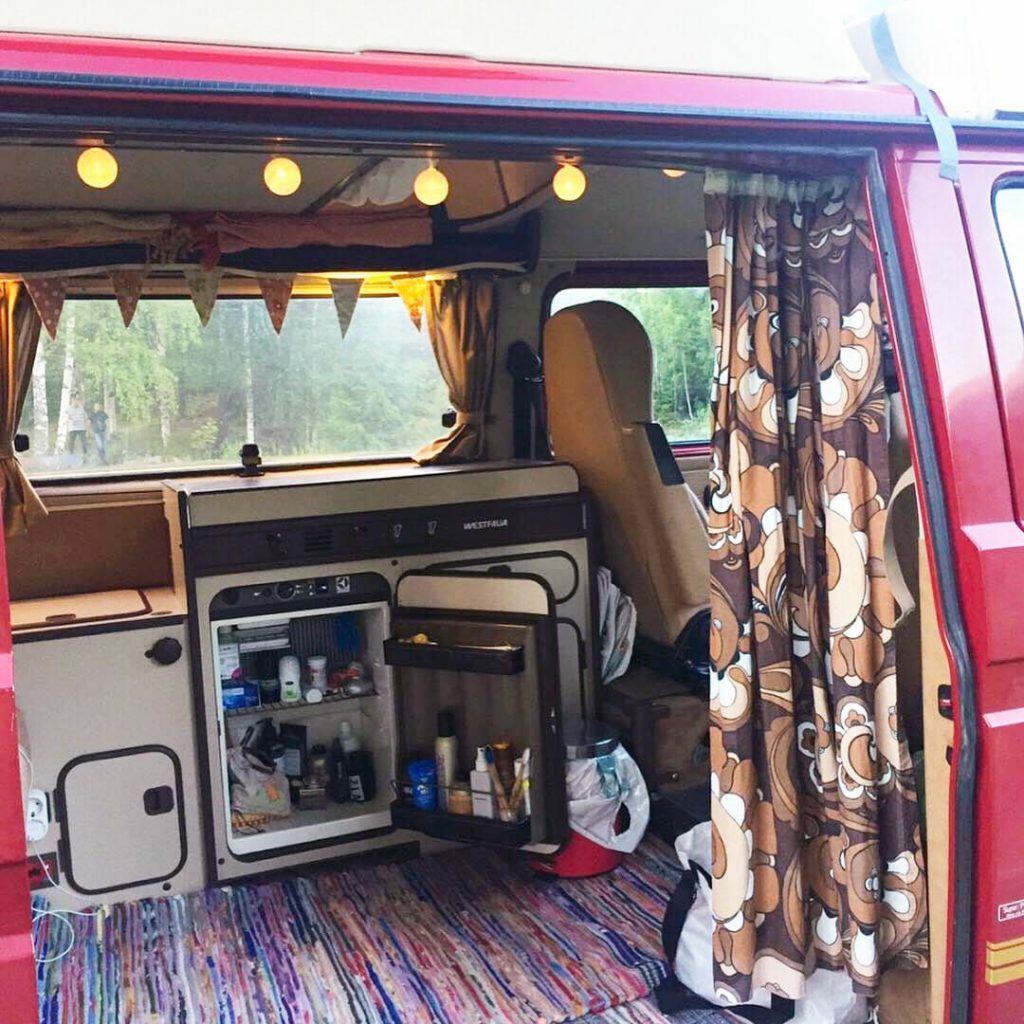 source: pinterest.com
Go for cabinets and small shelves which can accommodate most of your essentials. Make sure they have racks so that you can keep your things in an organised manner. The more spacious your camper is, more comfortable it becomes for you to arrange your essentials accordingly.
So if you follow all the storage ideas for the house in a car, you can make up to it. However knowing the right way of arrangement is a bit tricky. Here we have tried to curate some of the most popular chamber van interior design ideas.