If you are currently facing a squirrel problem, you may be weighing the pros and cons of hiring a professional for help. Animal invasions often happen when you least expect them, and the sudden squirrel removal cost may be upsetting. Given all the information available online, you could attempt to do it yourself, but it is important that you understand the risks involved. Getting rid of squirrels is much easier said than done.
The following lists at The Architecture Designs that the reasons why you should hire a professional for squirrel removal.
Trapping is Inhumane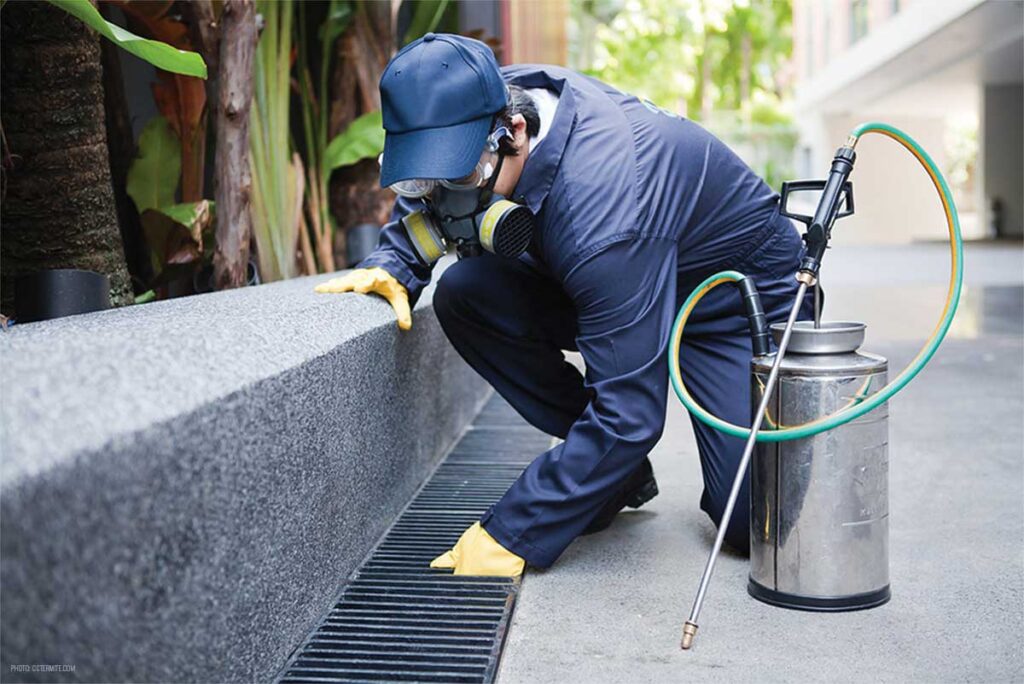 source: facilityexecutive.com
Trapping is inhumane and largely ineffective. If you want to trap a squirrel, know that you risk starving the animal or letting it injure itself as it tries to escape. You will need to check on the trap multiple times per day. When you let the animal go somewhere nearby, it will come right back. Female squirrels whose babies are in your attic will tear a new hole in the roof if you have sealed the one she used before. Given that relocating to a faraway place is not allowed, trapping is simply not a good idea.
Relocating is Illegal in Most Places
source: bugtech.com
In many places, it is illegal to trap and relocate animals. This is because it does the animal more harm than good. A squirrel, for example, will have up to 5 different nests in its territory. It knows its habitat very well and it has established itself within the local ecosystem. Should you move the squirrel away, it will be lost, and it will have to compete with the animals that are already there.
Relocating squirrels also risks separating a mother from her babies. Squirrels that have invaded human properties are usually mothers, so you can assume that there are babies in the nest. A professional will know if it is the right season for safe removal and will ensure that no babies are harmed.
You Risk Illness or Injury When You Do It Yourself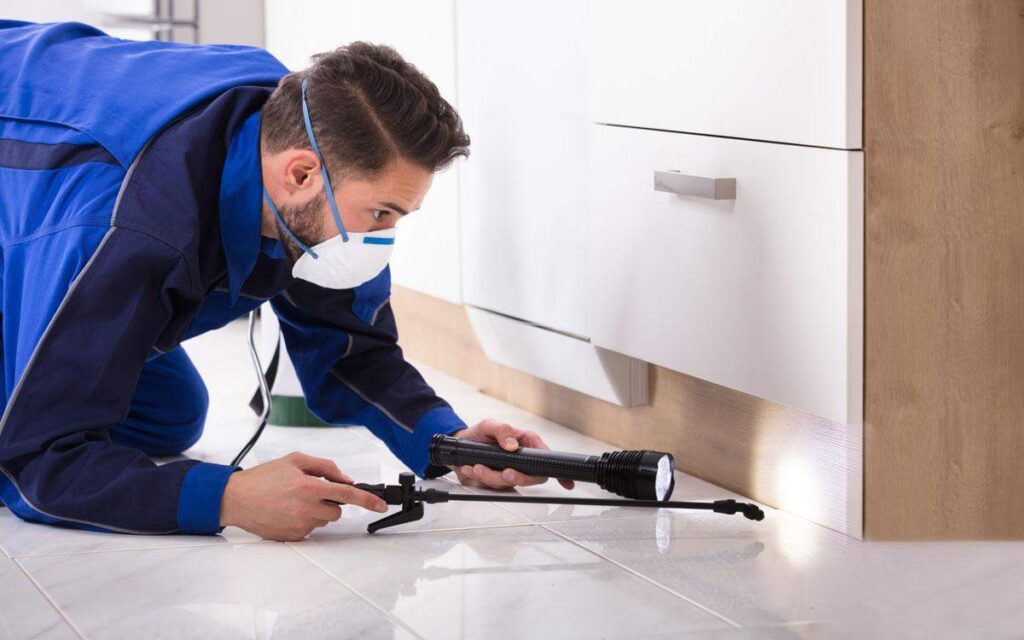 source: cityof.com
Squirrels are carriers of disease, such as salmonellosis and listeria. They also have very sharp teeth and claws, which they will use if you get too close. Squirrels may look cute, but these are wild animals that will attack you if they feel threatened. Accessing the roof may also be dangerous without the right equipment. A professional will have the training and the gear to reach the squirrel's nest and get rid of the animal safely.
Wildlife-Proofing is Hard Work  
When getting rid of squirrels, it is important that you wildlife-proof your home so that the animals don't come right back. You will need to seal openings in your roof and repair any damages that squirrels could exploit in the future. It is simple work, in theory, but wildlife-proofing requires a lot of high-quality materials, tools, and know-how. It is time-consuming and difficult work. Getting on top of the roof is also dangerous, so why not leave it to the pros?
Professionals Do It Right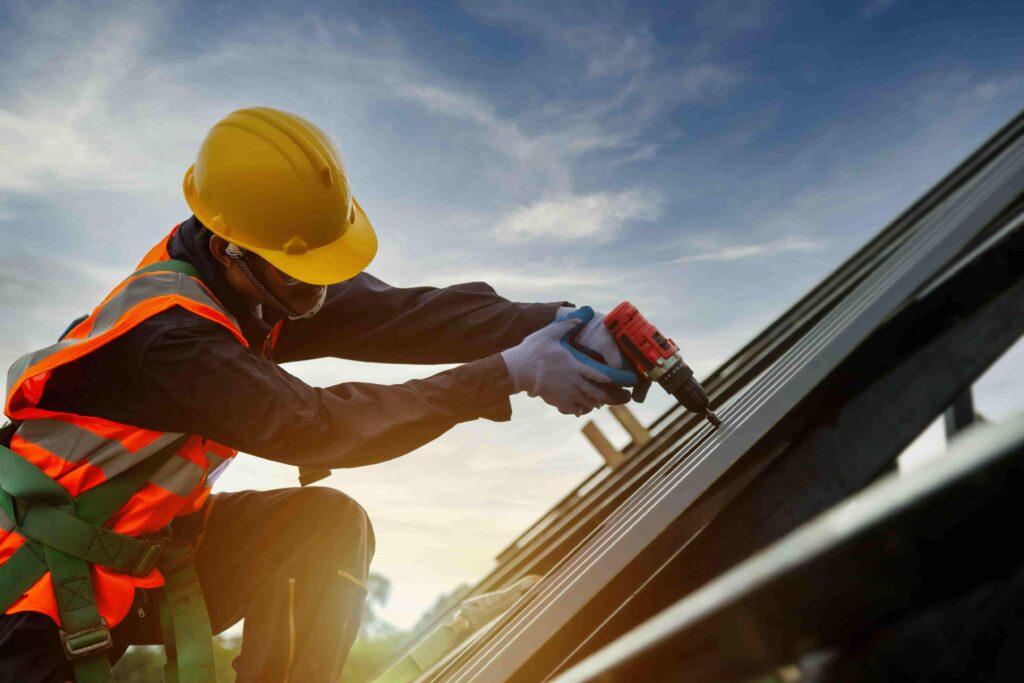 source: pinterest.com
Wildlife removal companies know how to deal with squirrels. Their technicians are trained, certified, and experienced in removing squirrels and will do so safely. They can find the squirrel's entry point, determine if there are babies in the nest, and get rid of the problem quickly. They also have the equipment to access your roof and perform a complete exclusion to keep squirrels out for good.
Many companies are so sure of their services that they even provide extended warranties. Prices are competitive and cover the costs of another break-in during the warranty period.
How do Professionals Get Rid of Squirrels?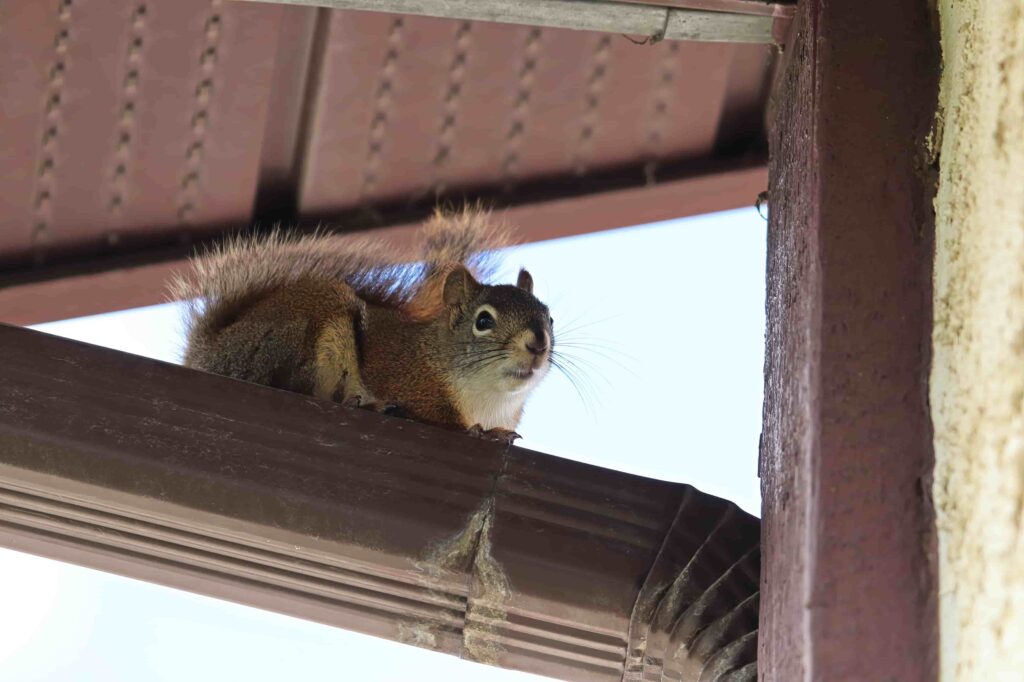 source: pinterest.com
The first thing a technician will do is perform an inspection. He or she will check the exterior of your home for potential openings and vulnerabilities that animals could use to get inside. Then, they will usually check the attic to help find the nest. Once the entry point has been located, the technician will install a one-way door.
The one-way door consists of a mesh tube with a flap inside of it. It is a lot like an open-ended trap, which lets the animal out of its den but blocks its re-entry. Once out, the squirrel will simply find another place to live within its territory. The technician will then return and replace the door with mesh or flashing.
In addition to removal, professionals offer exclusion services, which involve the sealing, blocking, and repairing of other potential entry points. This is a valuable service because it means that you will avoid another invasion. Professionals may also offer to clean up after the squirrels, safely removing their feces and dirty nesting materials from your attic.
If you're currently dealing with a squirrel problem, consider giving your local wildlife removal company a call. They can take care of the problem for you, ensuring that no animal nor person is harmed.