A coffee table is a low table which is designed to be placed in front of the sofa of your house or some upholstered chairs to support magazines, beverages, some show pieces and other items which can be used while sitting such as coasters. Coffee tables form an important part of our home interior decoration. So it is very important to style your table in a manner that goes perfectly with the decoration of your home . Here are some of the different types to decor coffee table:
Keeping the Four Corners Balanced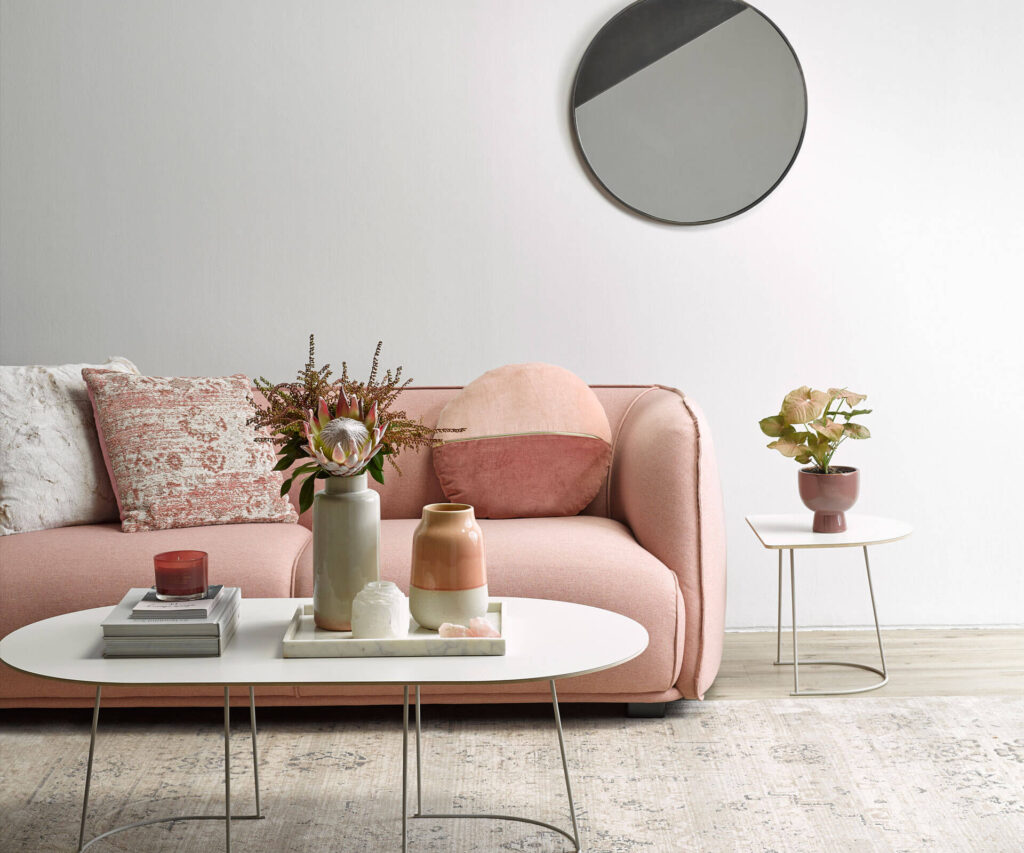 source: homestolove.co.nz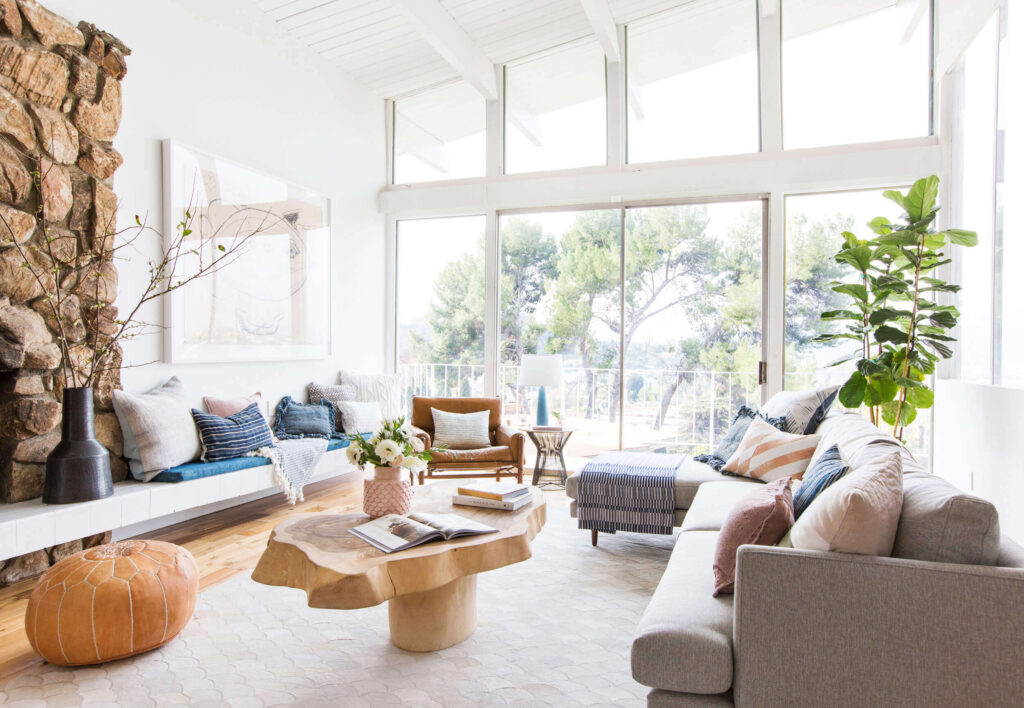 source: stylebyemilyhenderson.com
Balance forms an important part of any coffee table decoration. Going for symmetry is one of the best ways to achieve visual harmony. For achieving balanced design, the shape and the heights of the things have to be considered. Always remember that items look best when they are in the right size in case of coffee table design or styling. The size of the items such as flower vase, crockery or trees should be large enough so as not to disappear. however they shouldn't't be so large so that they overwhelm the display of the entire decoration. For example you can place only three things. Among them the middle item will ground the entire display. You can keep some smaller stack of book on one side of a large flower vase. The smallest size balances the entire display. Go for the coffee tableswhich have three sets of table legs. These three legged tables along with the three sections on display make the whole room appear united and orderly. 
Grouping Items on A Tray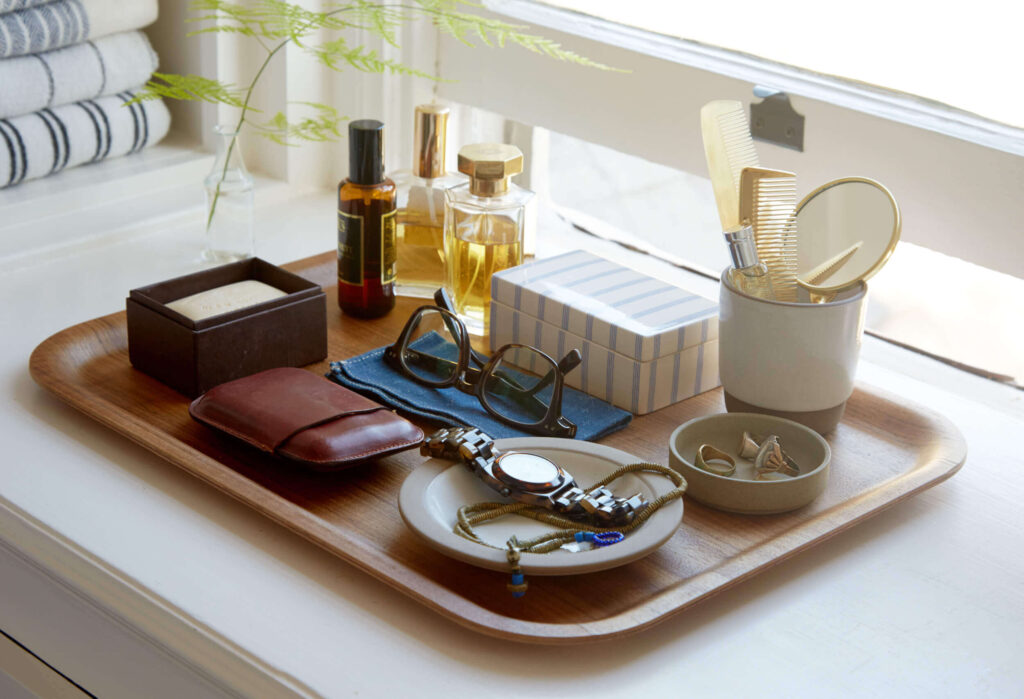 source: stylebyemilyhenderson.com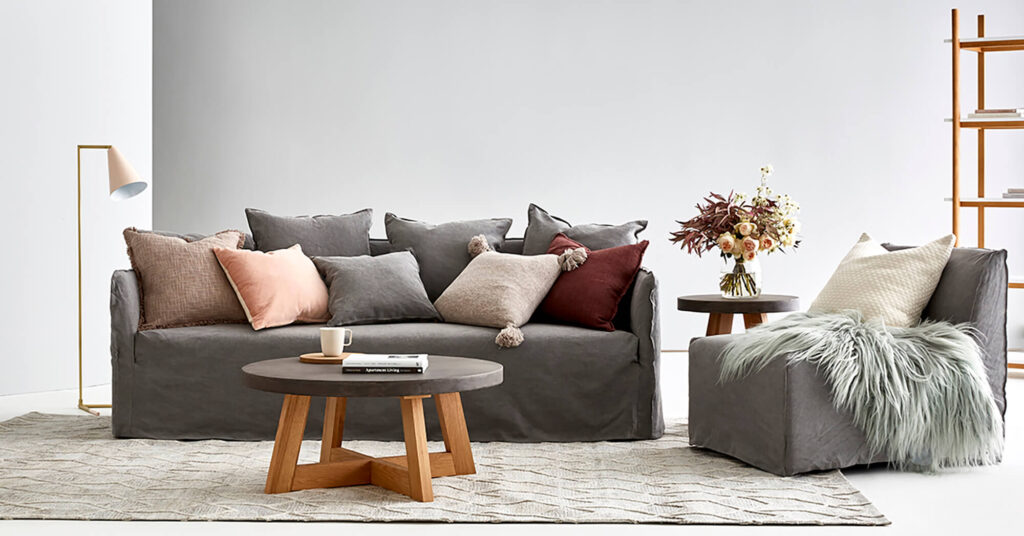 source: cloudfront.net
Keeping a tray is one of the simplest trick that helps to make your coffee table looks more stylish and organized. Well-known interior decorators even make use of trays to make the items work together in a display. However One needs to be very careful while choosing the right tray. The color and the design of the tray should be according to the design of the coffee table. Sizes is another important factor to be considered. The perfect type of tray helps to coral the items on your table into an elegant and unified presentation. Grouping the items together on a tray also makes your room looks neat and tidy.
Keeping It Simple
source: Curbed.com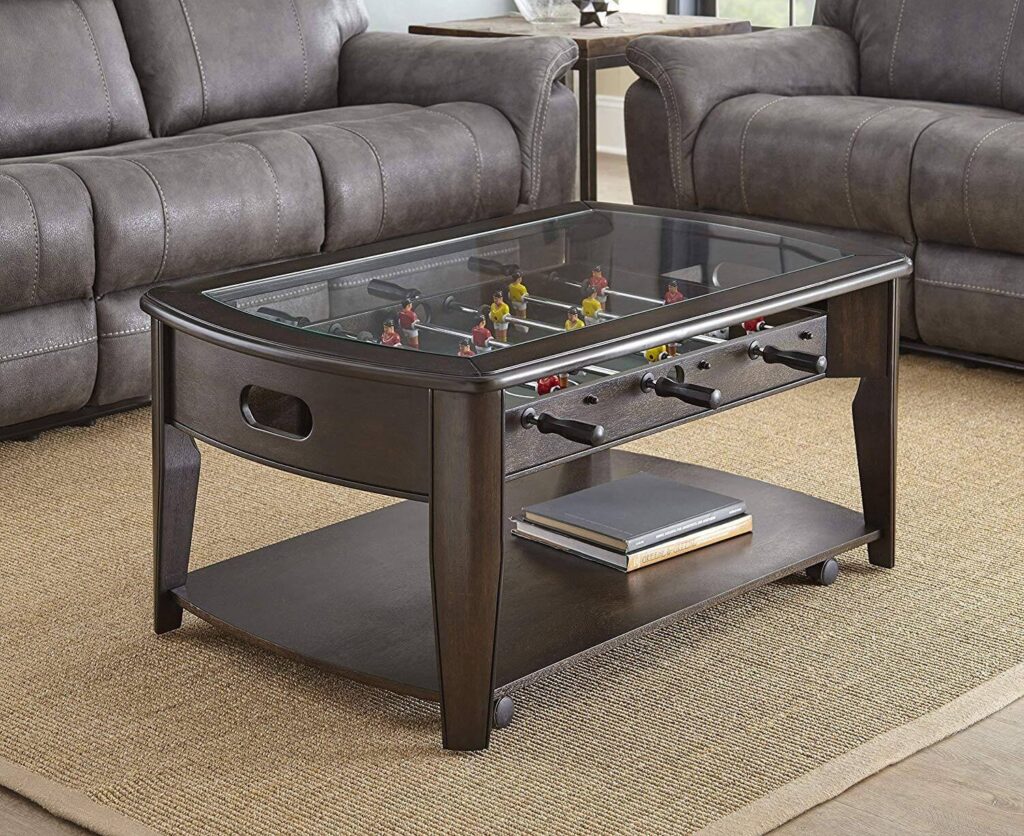 source: foosballrevolution.com
Going for simplicity is another great trick. While designing your coffee table display, try to avoid the clanking objects that may obstruct the view of the people sitting on the either side of the table. Simple displays look attractive and do not disrupt the eye. You can create a tidy display by using a clear acrylic tree along with a flower vase and a few books. The books and the flowers will become the focal point of the decoration. Do not over complicate the table. Try to be more creative with your decoration. You can use pieces of different heights. For example, instead of the flowers you can also go for dried twigs for your vase. The plain branches create an airy and see-through effect giving a vintage touch. This display will look even more effective with a simple white vase in case in case you have a white table.
Styling with A Variety of Things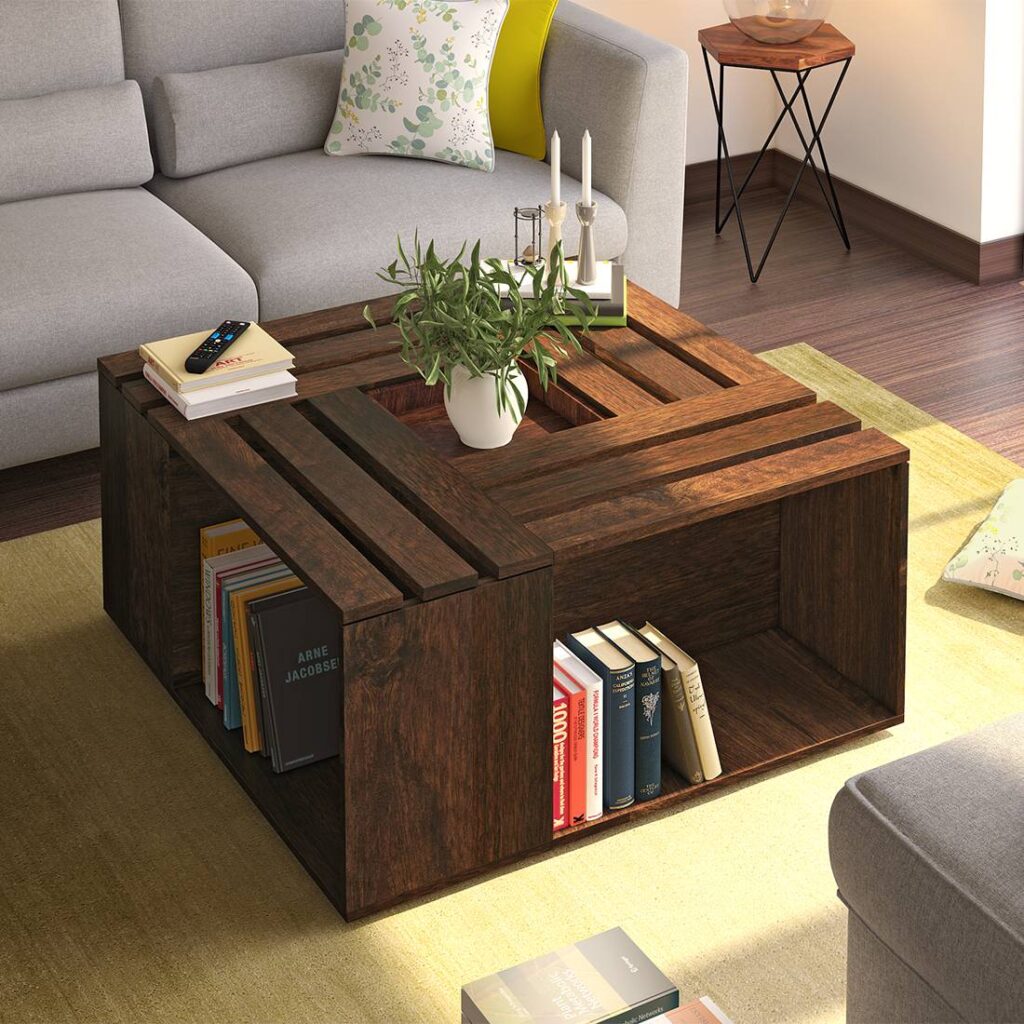 source: ulcdn.net
source: homedit.com
If you are not sure about what to place on your coffee table, then you can style it with a variety of things. You can go for classic items. These can include a stack of few elegant books or a pretty floral arrangement. Put some decorative objects along with it such as a candle stand, sand watch antique magnifying glass, or gold Spears. These antique decorative objects function as conversation pieces.
Arranging Objects Linearly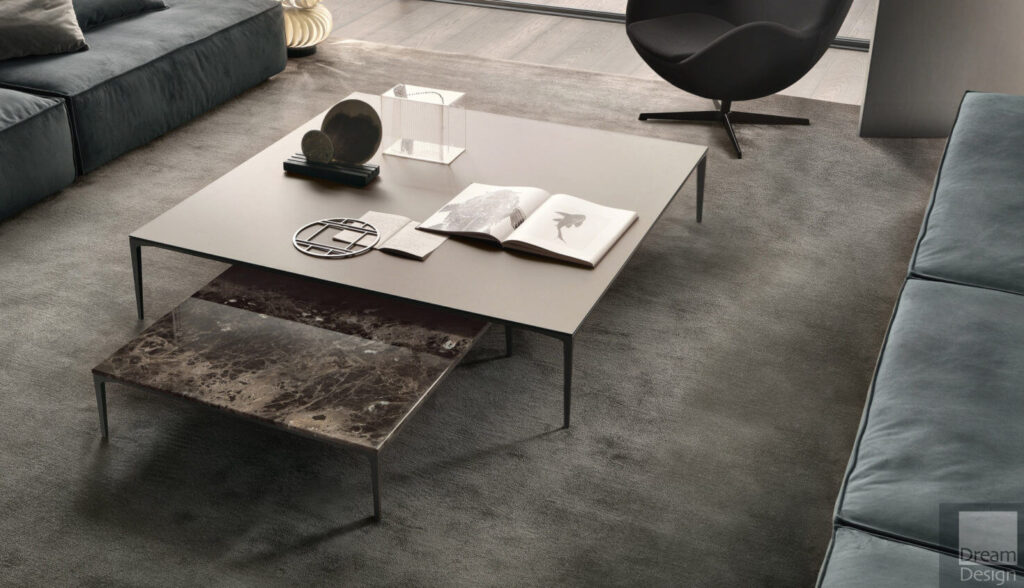 source: everythingbutordinary.co.uk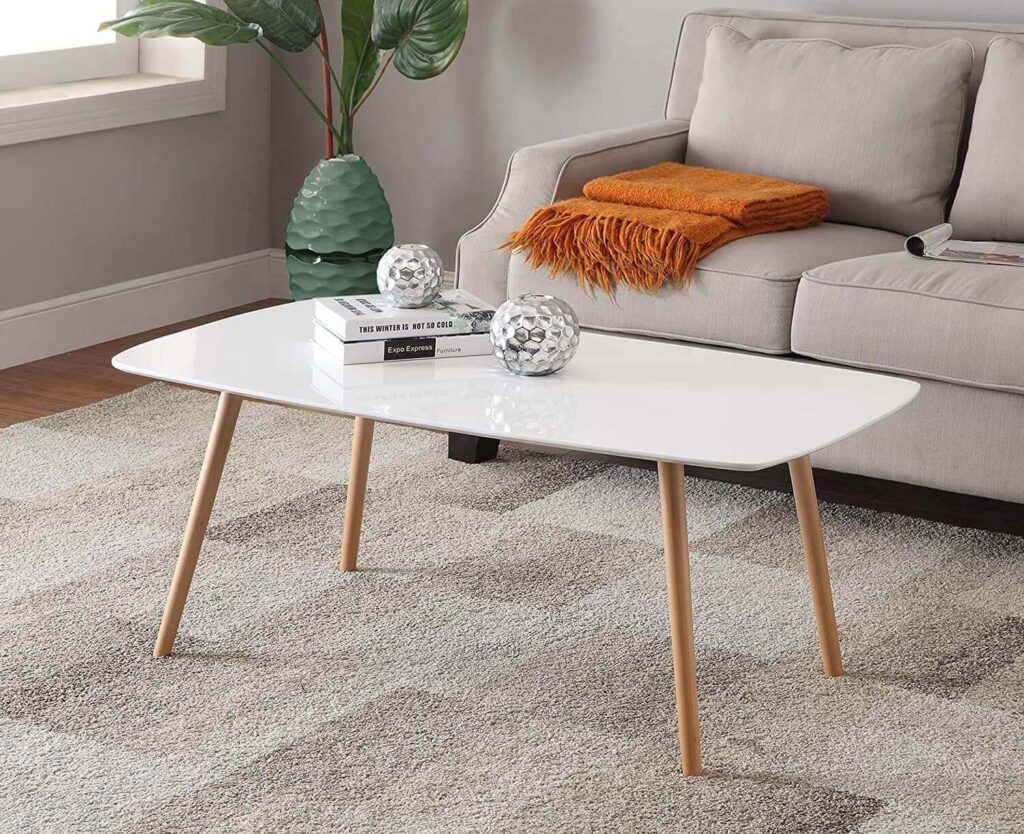 source: amazon.com
In case you own a square coffee table, you can opt for the linear arrangements which is keeping the surrounding items of the same linear dimension. You can also try some other tricks as well. On Square coffee tables, trying to divide the surface into quadrants. These quadrants can be used to display an arrangement of four main Items. For example you can go for an acrylic vase, a showpiece tree and a book. This grid not only looks organized but also dynamic at the same time
Saying It with A Statement Piece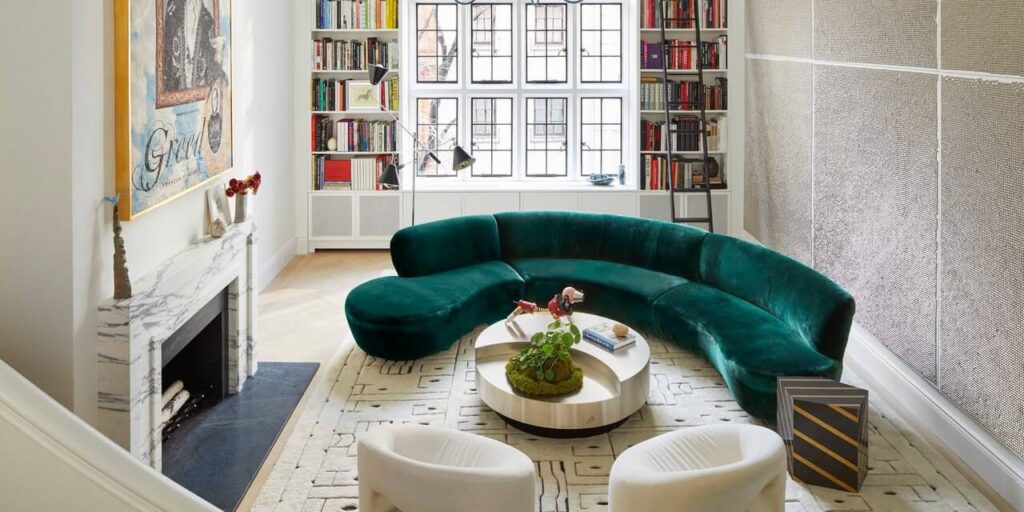 source: architecturaldigest.com
source: independent.co.uk
Adding a statement of peace is another great way to design your coffee table. Plants are the best ways which add a hint of nature to your interior decor and coffee tables are the perfect places to show them off. You can start with an interesting plant rearrangement to make a coffee table look more organic. Sculptural succulents like cactuses work best to add characters to the large coffee tables. You can go for a variety of plants such as cactus, Aloe, baby rubber plant, string of pearls etc. This plants not only create an aesthetic environment but also gave a feeling of freshness doing it's glory to the coffee table decor.