Humans are considered to be the most creative and adapting creature of god. Starting from good in studies, to painting, singing and dancing all these forms are considered to be an art form and those who excel in this field are called scholar artists. One such most prestigious art form is sculpting and this form is considered to be such a respectable form of art that it is being appreciated by each and every person in this world when they feel and see that particular piece of art. In this context, we are going to discuss some of the famous sculptures around the world so that you can learn about some famous sculptures around the world and later you can visit that particular place just to see the beauty of that sculpture at www.thearchitecturedesigns.com.
1. Expansion by Paige Bradley
source: Youtube.com
This is an exquisite piece of artwork by Paige Bradley who is an American Sculpture. This sculpture is a beautiful combination of work showing bronze and electricity work which is being depicted through a woman's figure sitting in a cross-legged position and from the cracks of the body, beautiful illumination of electricity is being depicted.
2. Force of Nature by Lorenzo Quinn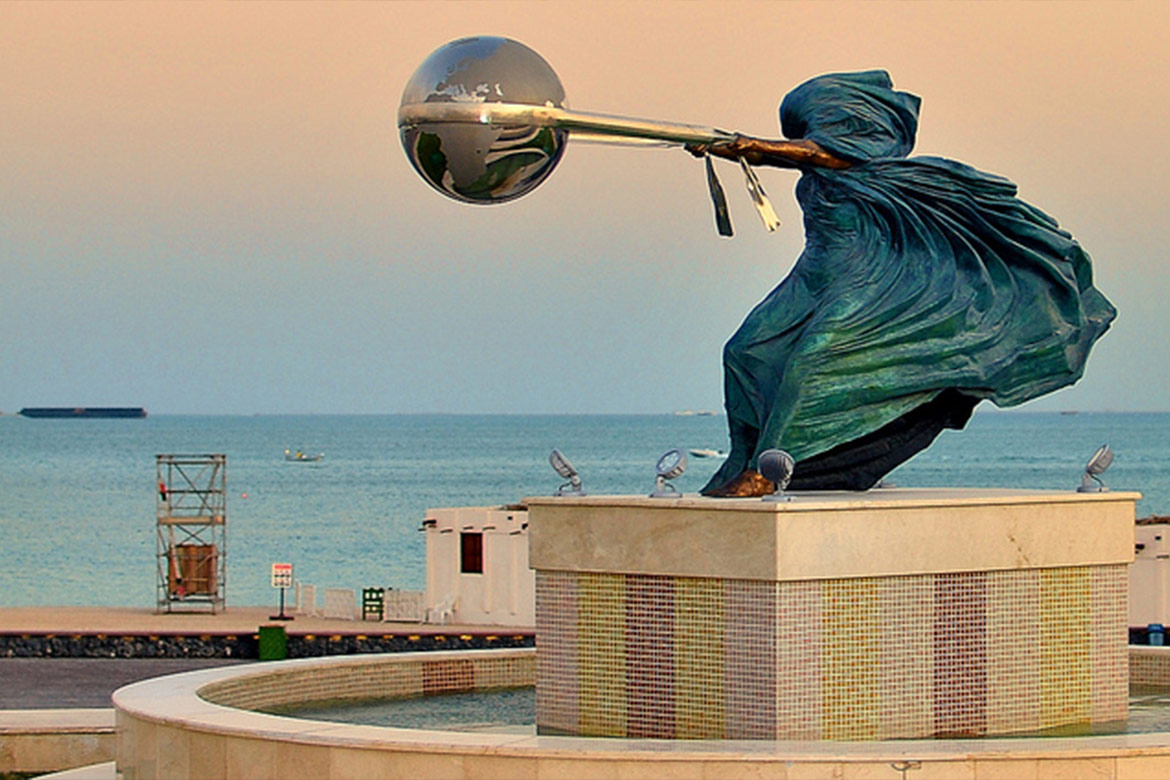 source: lorenzoquinn.com
This is a beautiful and meaningful sculpture that makes us understand there is no devastating and secure thing like nature in this universe. This sculpture is located in London and is designed by Lorenzo Quinn.
3. Mustangs By Robert Glen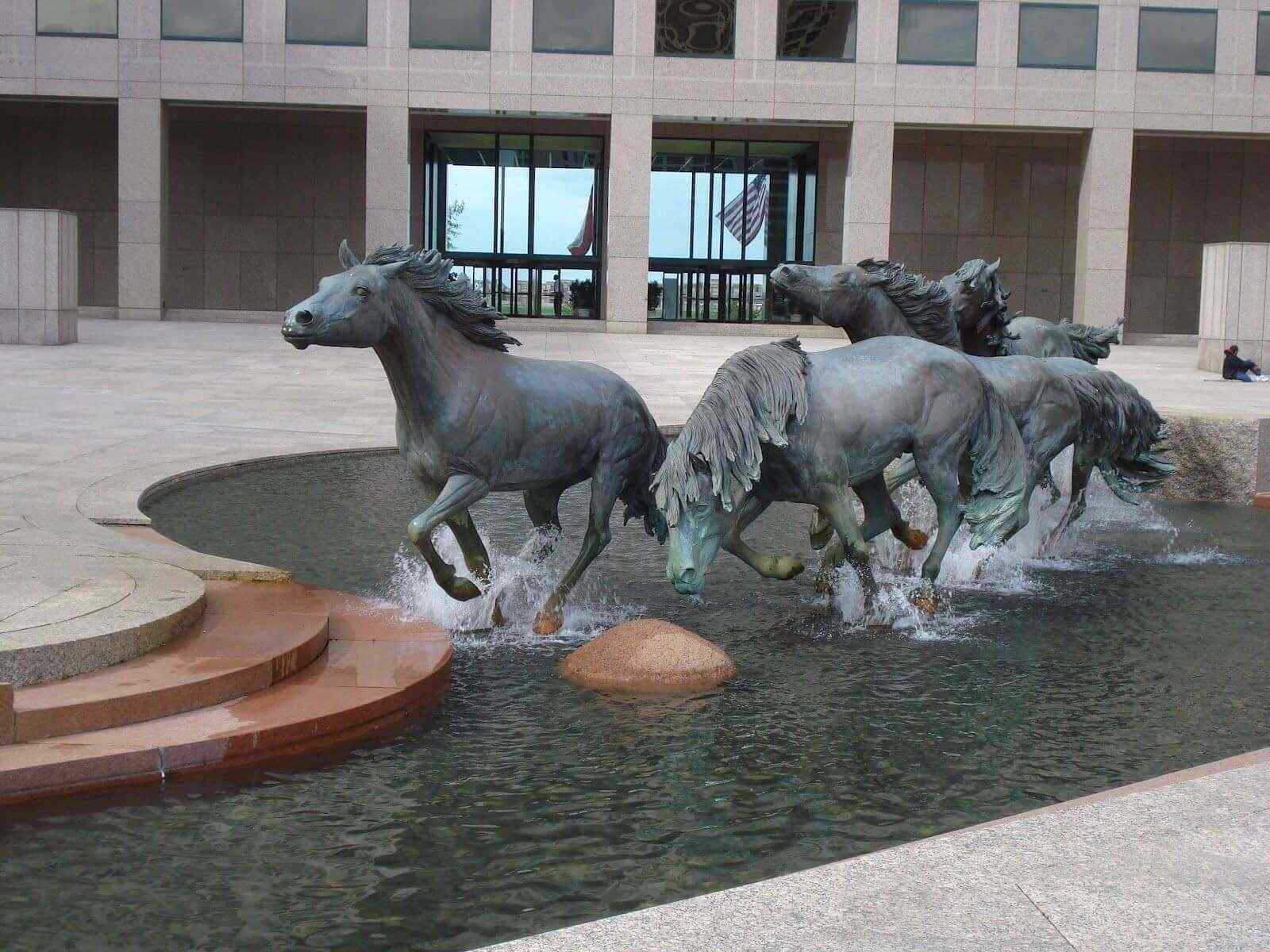 source: pinterest.com
Situated at Las Colinas, Texas it is yet another example of unique sculpture designs by Robert Glen. This sculpture shows beautiful and vigorous wild running mustangs which were the pride of Texas in some decades of the past.
4. The Knotted Gun, Turtle Bay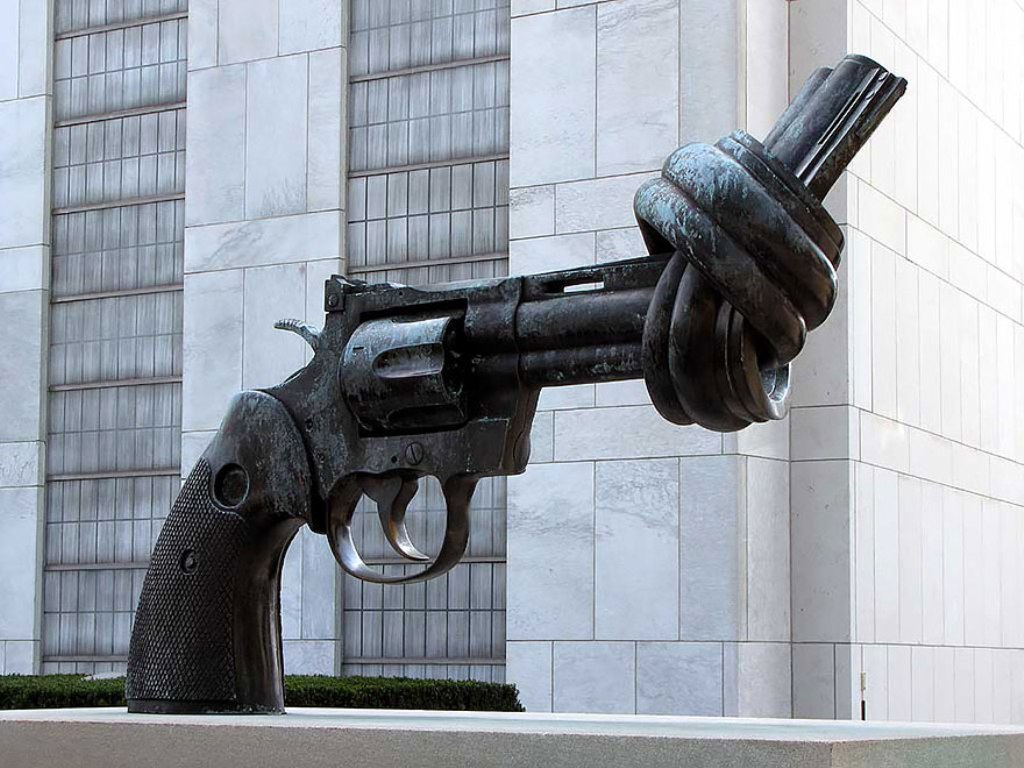 source: weheartit.com
This sculpture art design is a perfect example that the whole world wants a place where there will be no violence and no brutality. The Knotted Gun is also known as a non-violence piece of art which is a bronze sculpture made by Carl Fredrik who is a Swedish sculpture.
5. Monument to Mihai Eminescu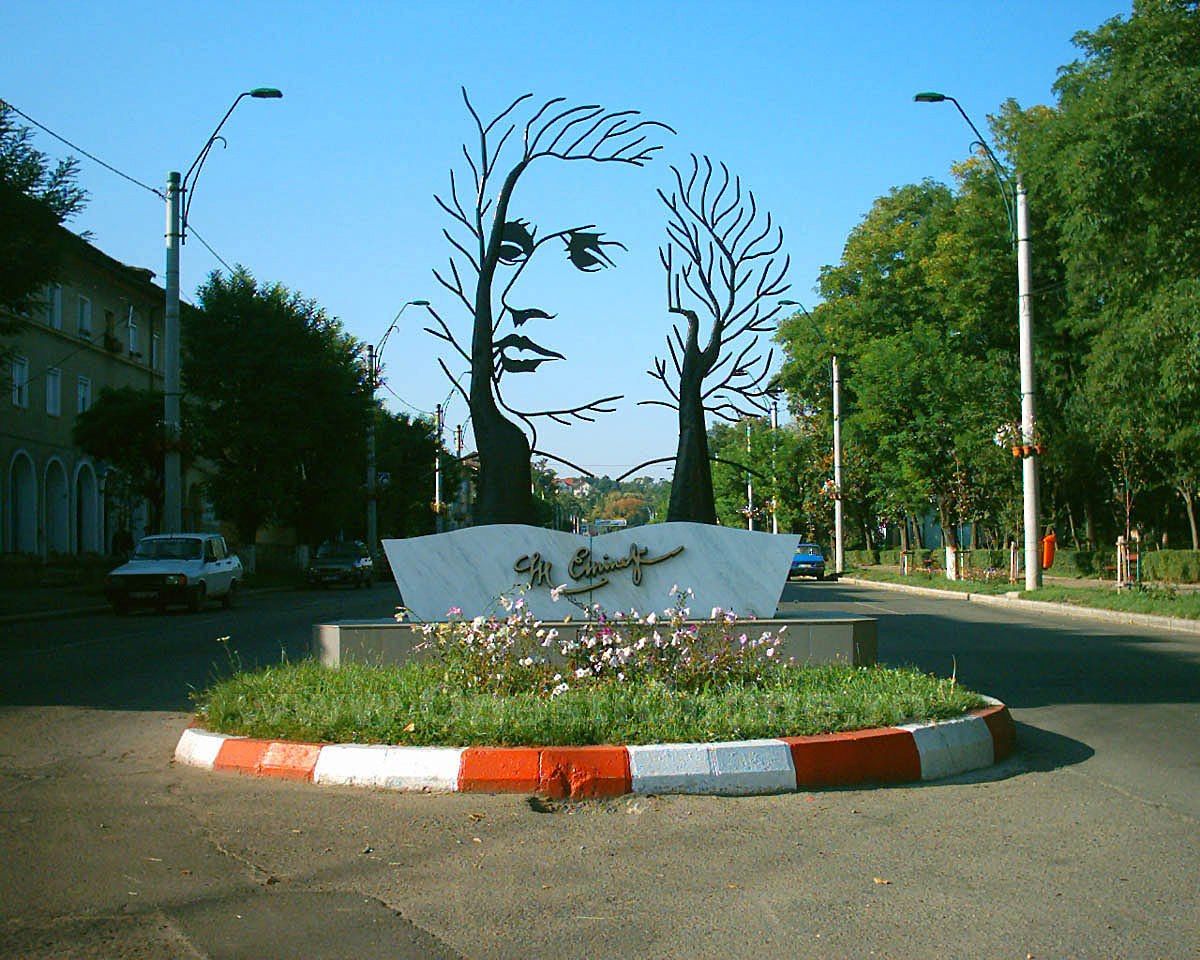 source: pinterest.com
This is a beautiful sculpture which is situated in Onesti, Romania. Beautifully sculpted tree trunks and branches that depict Mihai Eminescu a Romanian romantic poet and the works of him are respected all over the world. 
6. Les Voyageurs by Bruno Catalano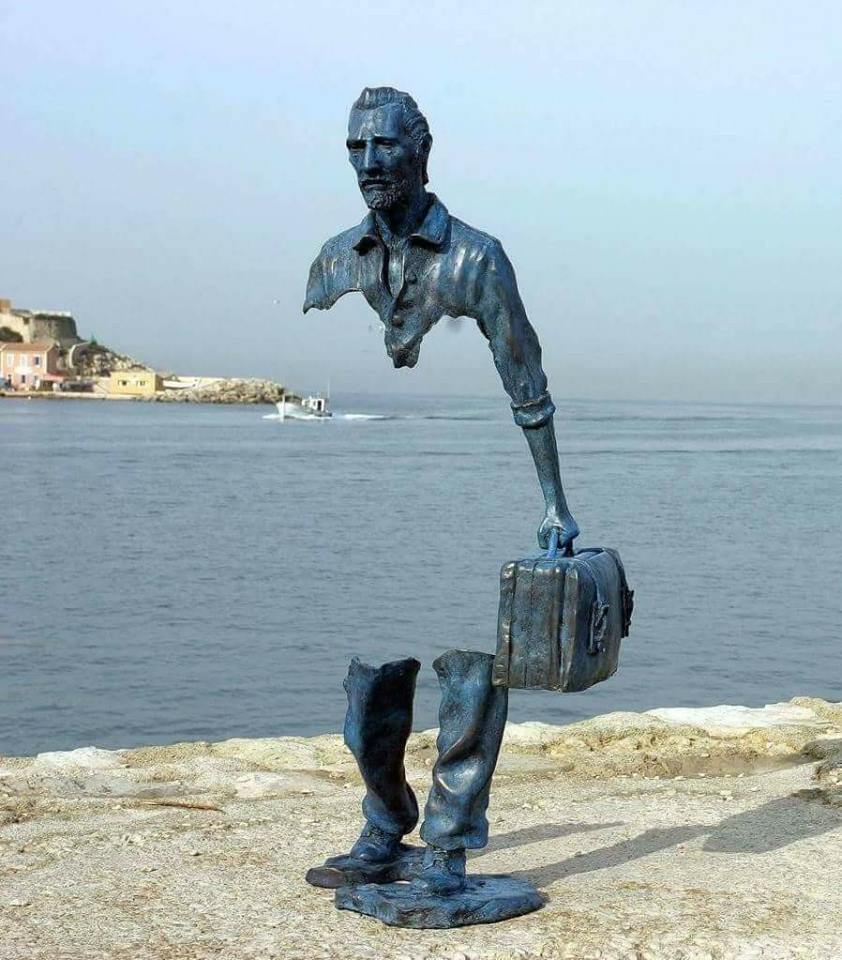 source: artypin.com
It is a marvelous and eye-catching sculpture by a great sculpture named Bruno Catalano which is also termed as an imperfect bronze sculpture depicting a working man without any feeling and heart.
7. Break Through From Your Mold By Zenos Frudakis
source: pinterest.com
In other words, it is termed as Freedom sculpture which depicts the freedom from every kind of negativity through all your creative processes. it is a bronze sculpture situated in Pennsylvania
8. Kelpies by Andy Scott
source: pinterest.com
This is another unique sculptured design that beautifully represents the iconic Kelpies of Scotland depicting two steel sculptured horse heads situated in Falkirk, Scotland by Andy Scott.
9. The Black Ghost of Klaipeda by Svajunas Jurkus and Sergejus Plotnikovas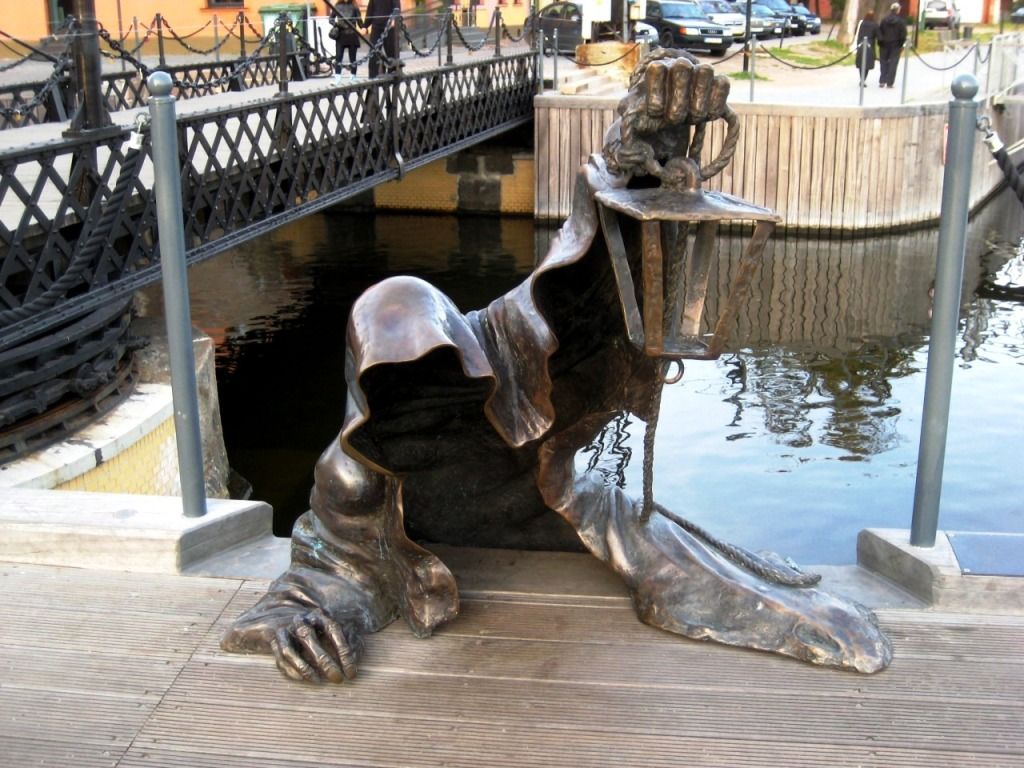 source: pinterest.com
The beautiful sculpture which is situated in Lithuania shows a hooded ghost raising himself from water and haunts the city. 
10. Nelson Mandela by Marco Cianfanelli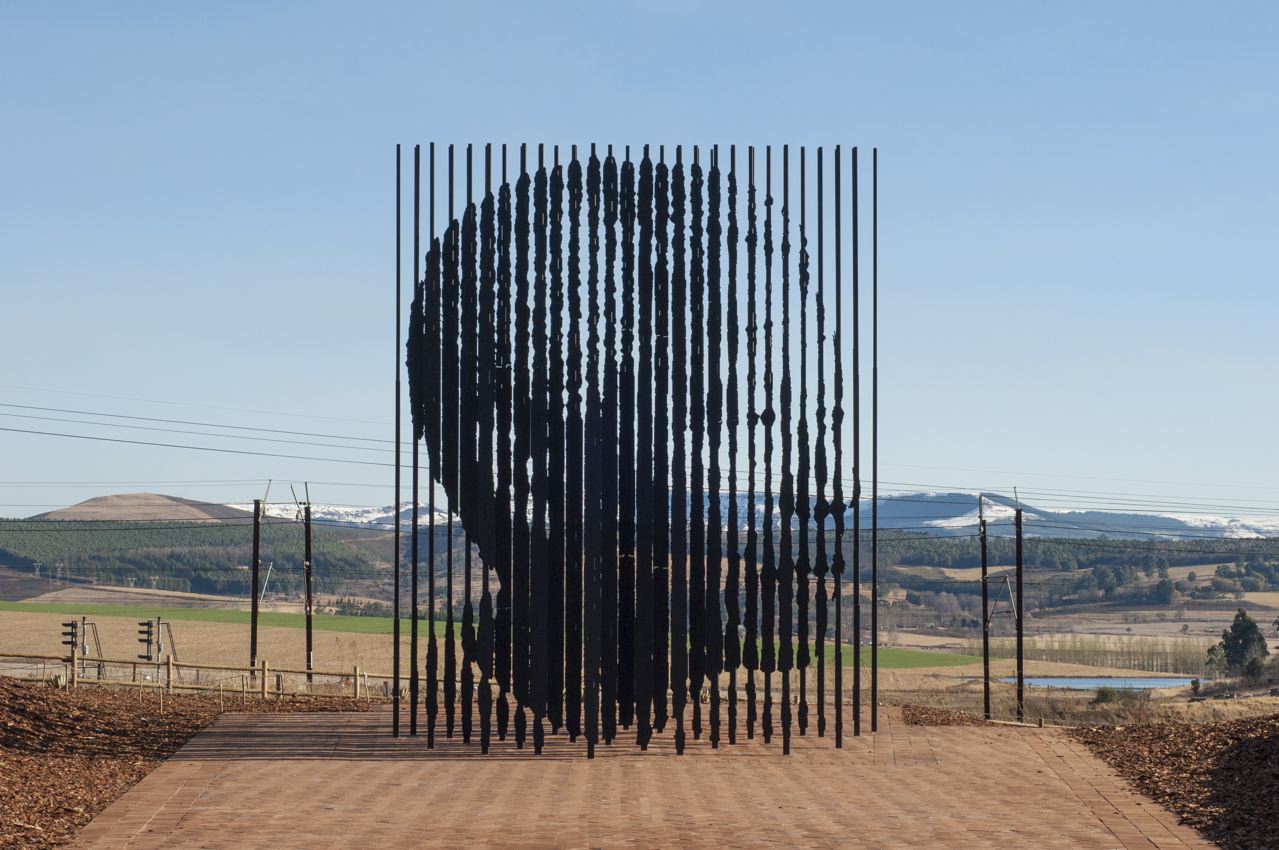 source: phasesafrica.com
Recognized as one of the most peaceful activists, Marco Cianfanelli, an African sculpture constructed this sculpture with 50 steel columns with different width and orientation so that it looks like, Nelson Mandela. This is situated in Durban.
11. The Monument Of An Anonymous Passerby by Jerzy Kalina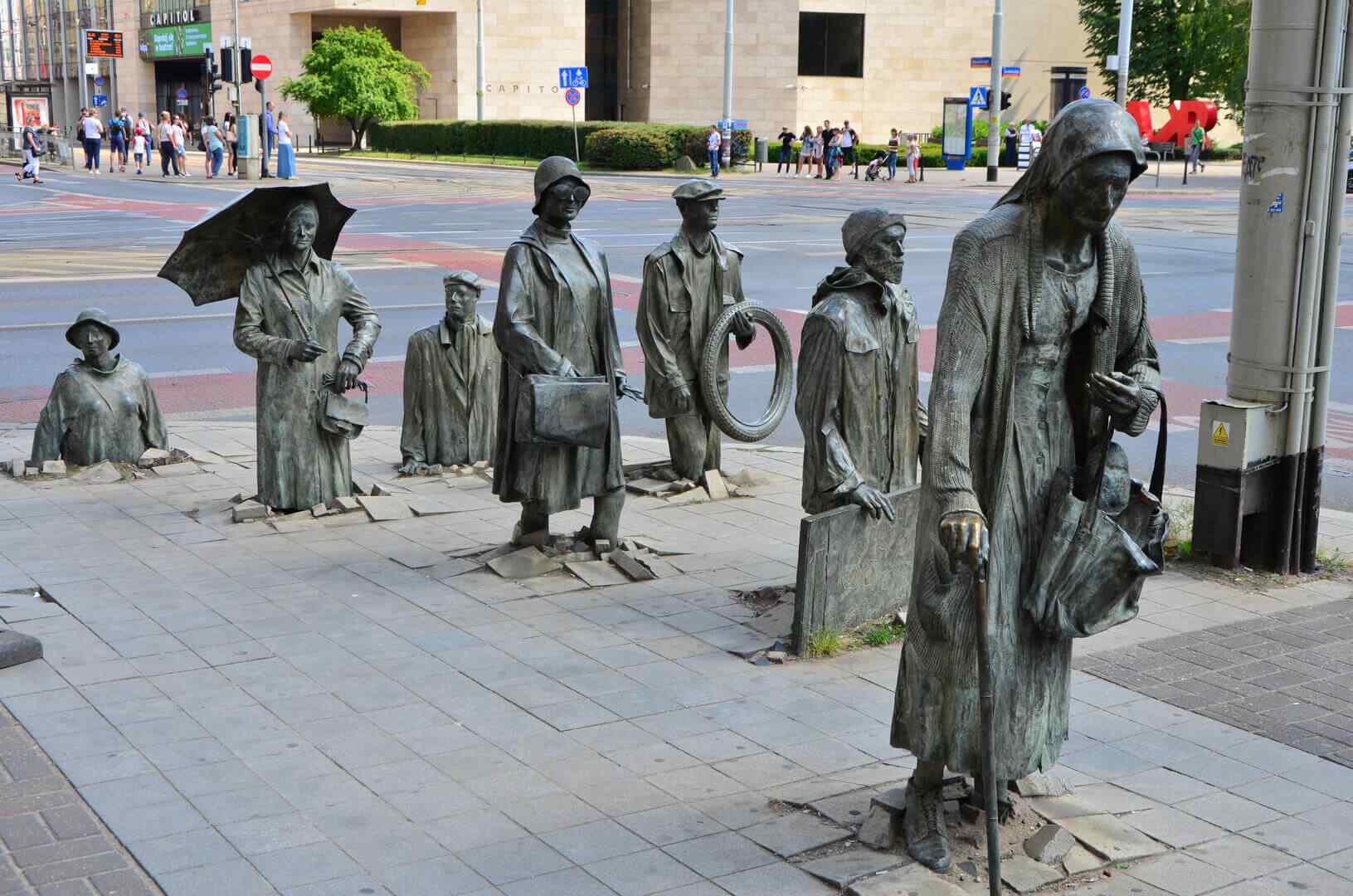 source: fotocommunity.de
It depicts a busy road with some anonymous passerby situated in Wroclaw road. 
12. Transcendence by Keith Jellum
source: buyoya.com
This differently conceived sculpture depicts a fish that is pierced through a wall situated in Portland, the USA which is a bronze sculpture. 
13. The Shoes On The Danube Bank by Can Togay & Gyula Pauer
source: flickr.com
This sculpture was made in remembrance of the Jews who were killed by militiamen during World War II.
14. People Of The River By Chong Fah Cheong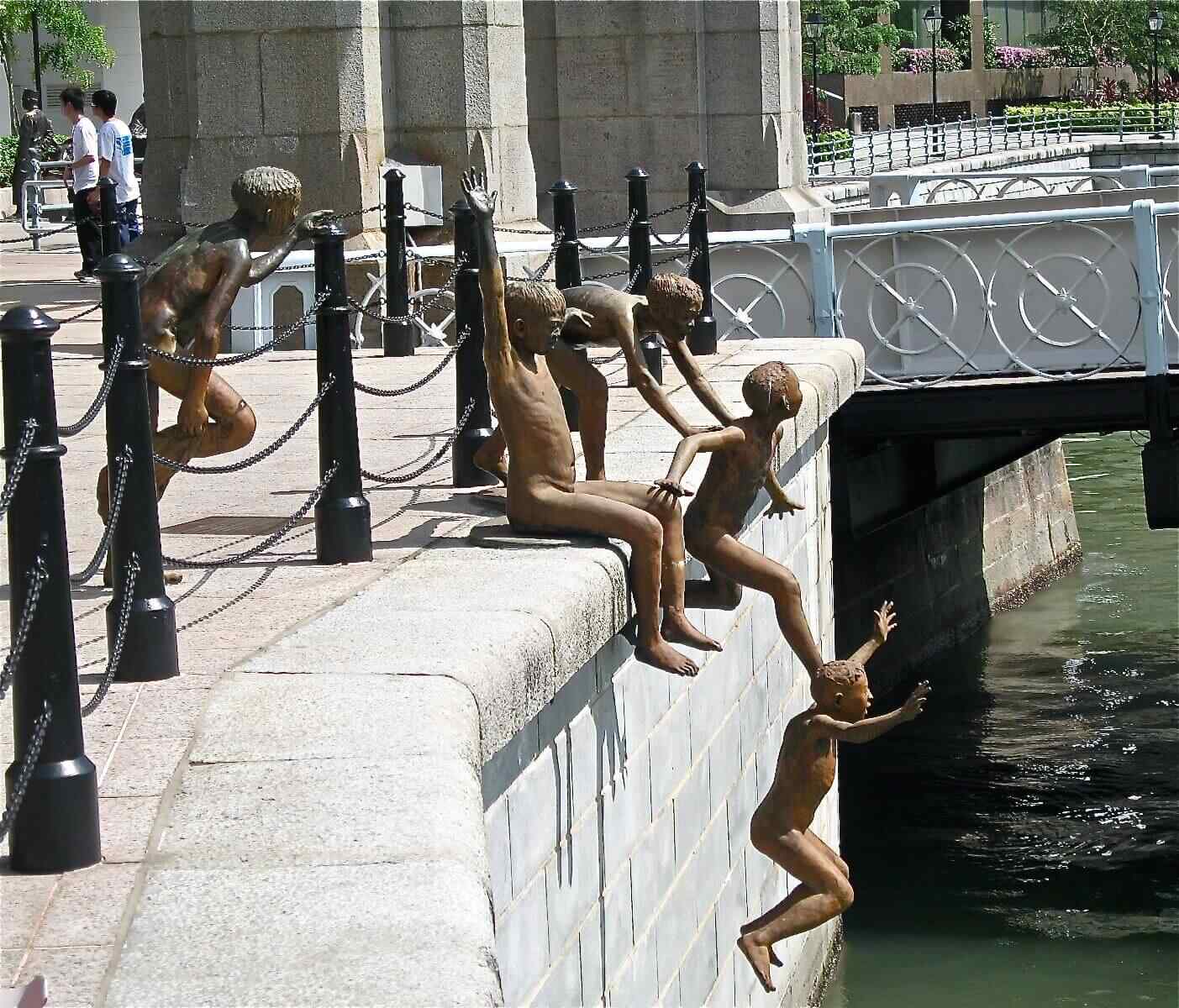 source: danielyunhx.com
This is a beautiful sculpture that depicts a group of boys jumping into the Singapore River. It is a part of a series of sculptures situated in Singapore.
15. De Vaartkapoen by Tom Frantzen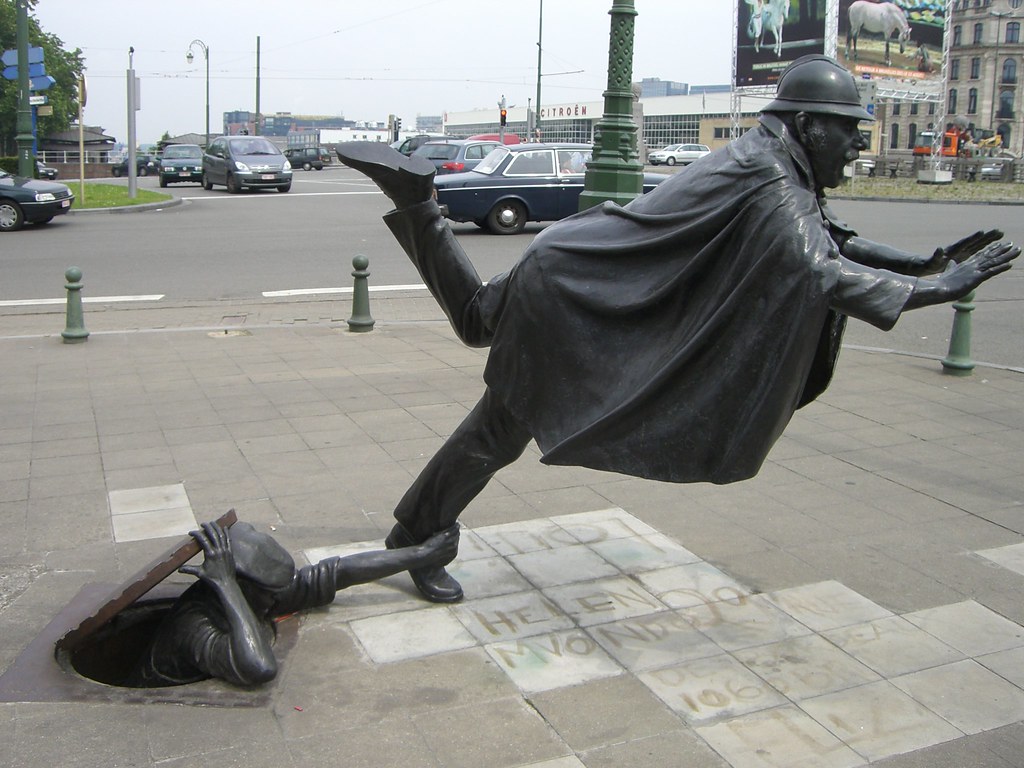 source: flickr.com
This is no doubt a very sarcastic sculpture that shows a policeman who gets trapped by a man hiding in the manhole. It is situated in Belgium.
16. Sinking Building Outside State Library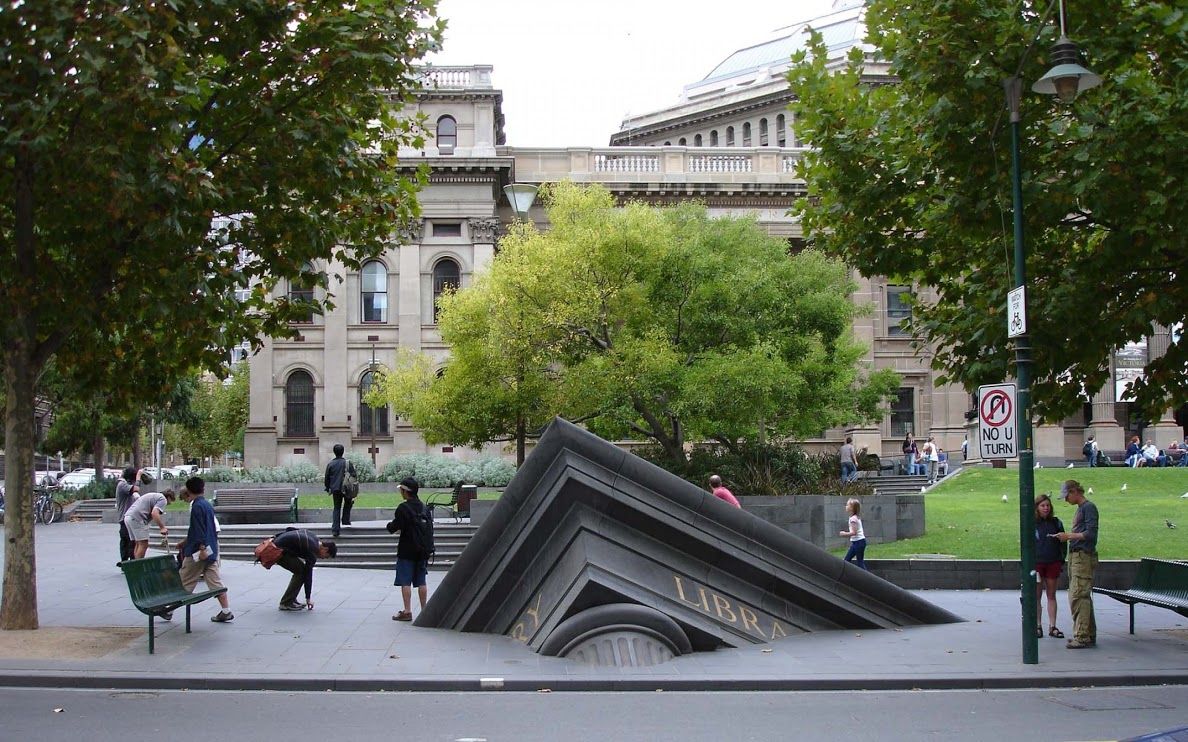 source: pinterest.com
This sculpture is a beautiful description of the sinking of lost civilization outside of the state library in Melbourne, Australia.
17. Cattle Drive by Robert Summers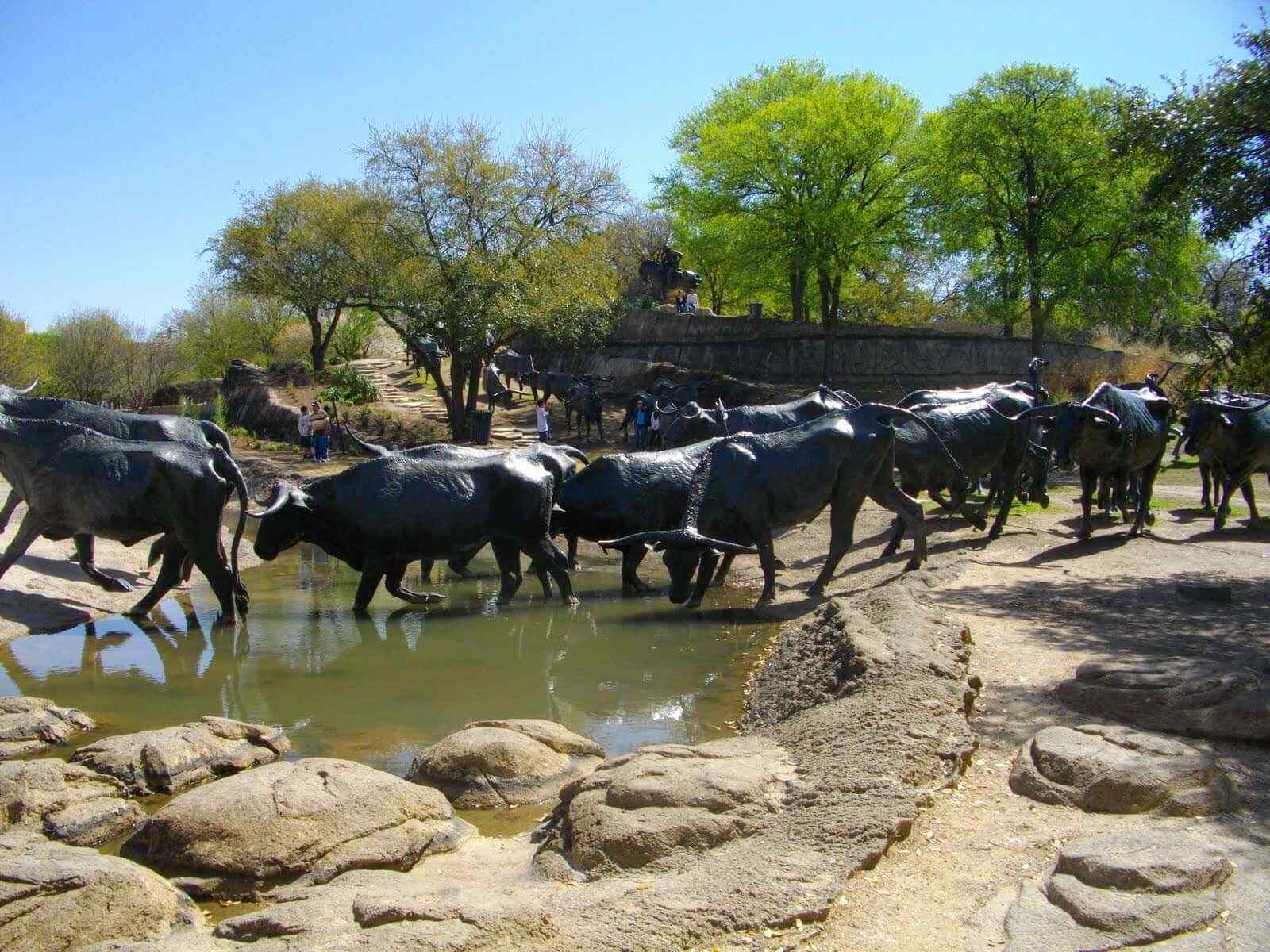 source: shareably.com
It has 3 cowboys and 49 steers which makes the world remember nineteenth-century cattle drives. Situated in Texas.
18. Horizons by Neil Dawson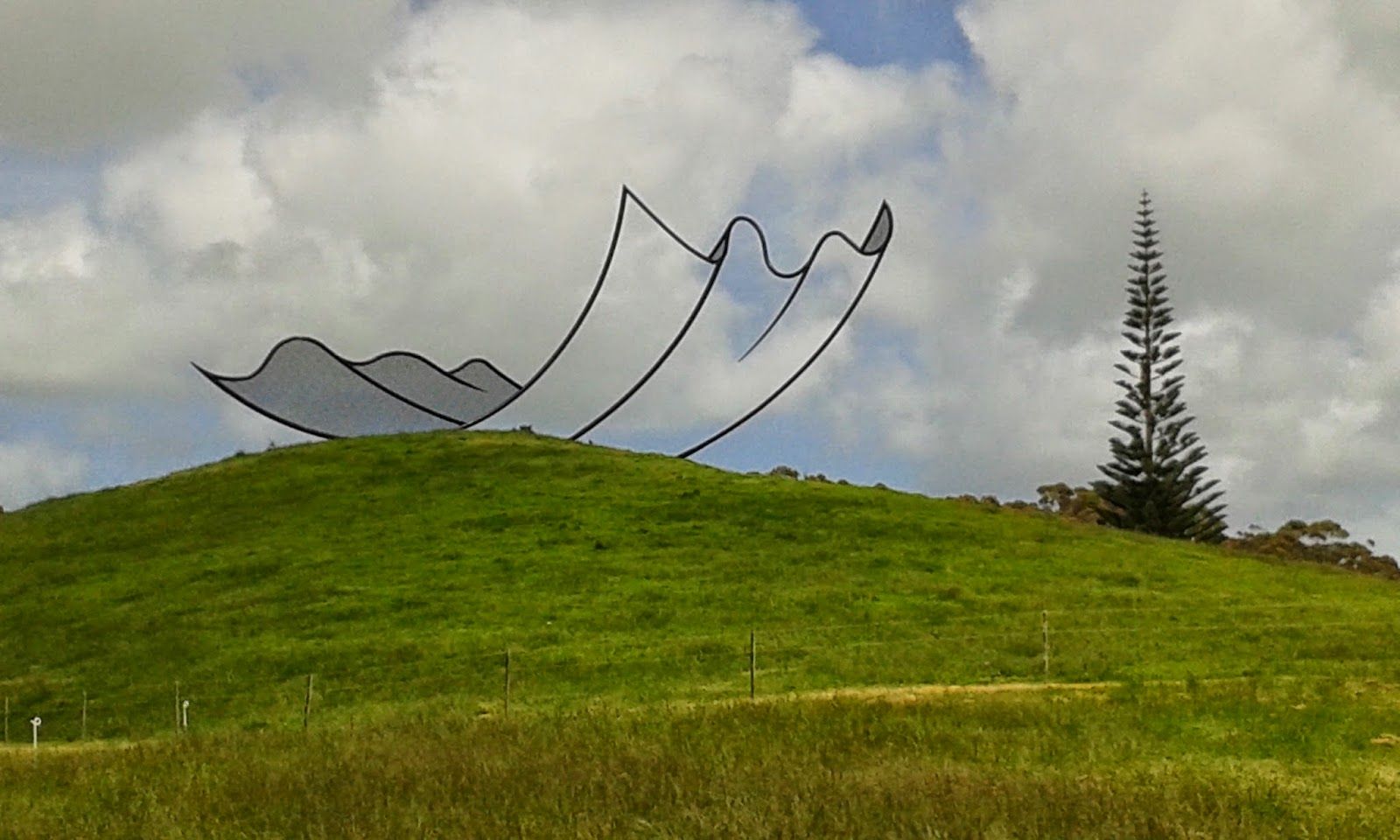 source: pinterest.com
Made up of painted and welded steel it looks like the computerized picture which fits in a green landscape in New Zealand.
19. Electoral Campaign by Isaac Cordal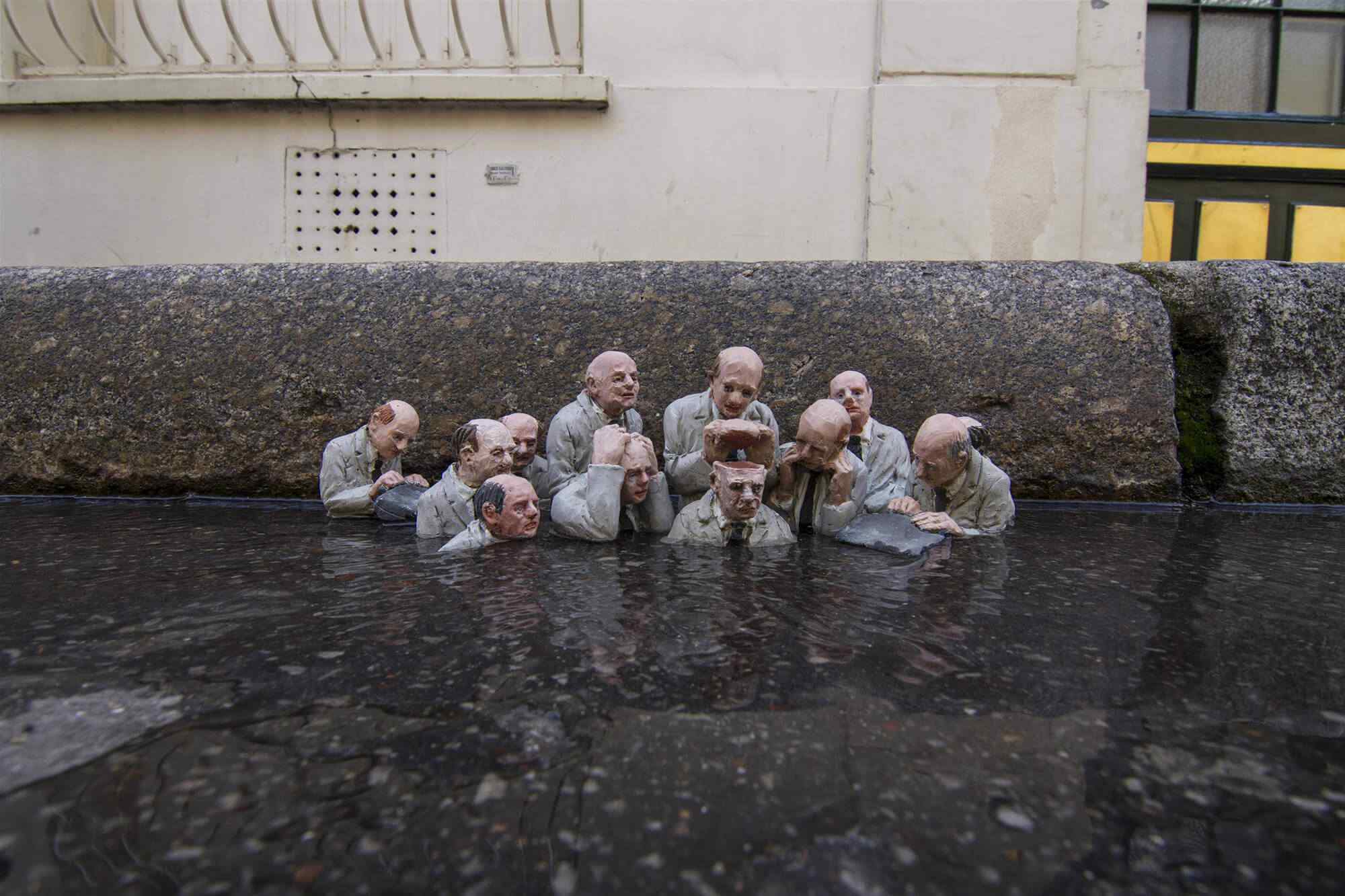 source: scene360.com
It is yet again a sarcastic sculpture that depicts the future of electoral meetings in Global Warming in France.
20. Hippo Square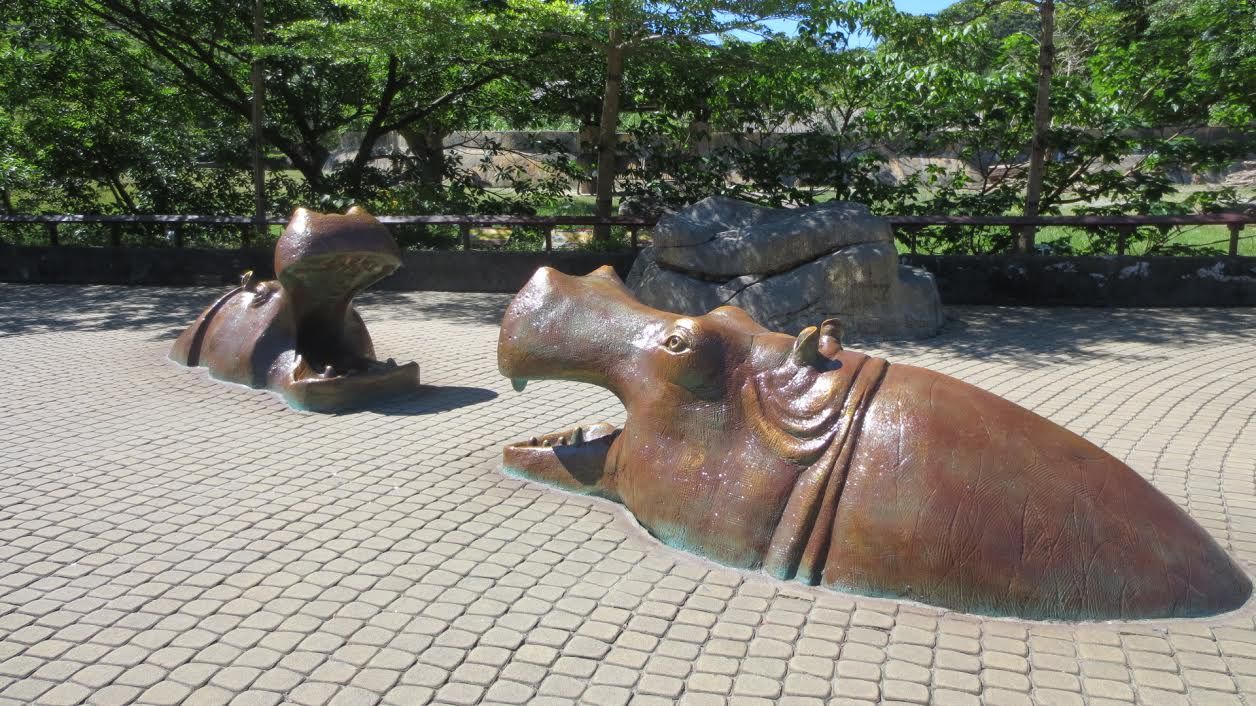 source: pinterest.com
This sculpture is created in Taipei Zoo representing two half-submerged hippos increasing the beauty of the zoo.