1. Add a breathtaking sculptural light in a Dining Room
source: aliexpress.com
Captivating ceiling lights seem to dance overhead, creating fluid movement above a dining table or kitchen island.
Sculptural, decorative LED ceiling lights are modern and captivating. Gorgeous lighting with unique silhouettes looks stunning over a dining table or at the center of a dining room. Suspended waves of light give the illusion of movement, turning all eyes upward. Many of these modern lights come in dazzling metals like gold and silver. When the light is reflected in the metal, it brings additional glamour to any setting.


2. Be inspired by nature to brighten a Kitchen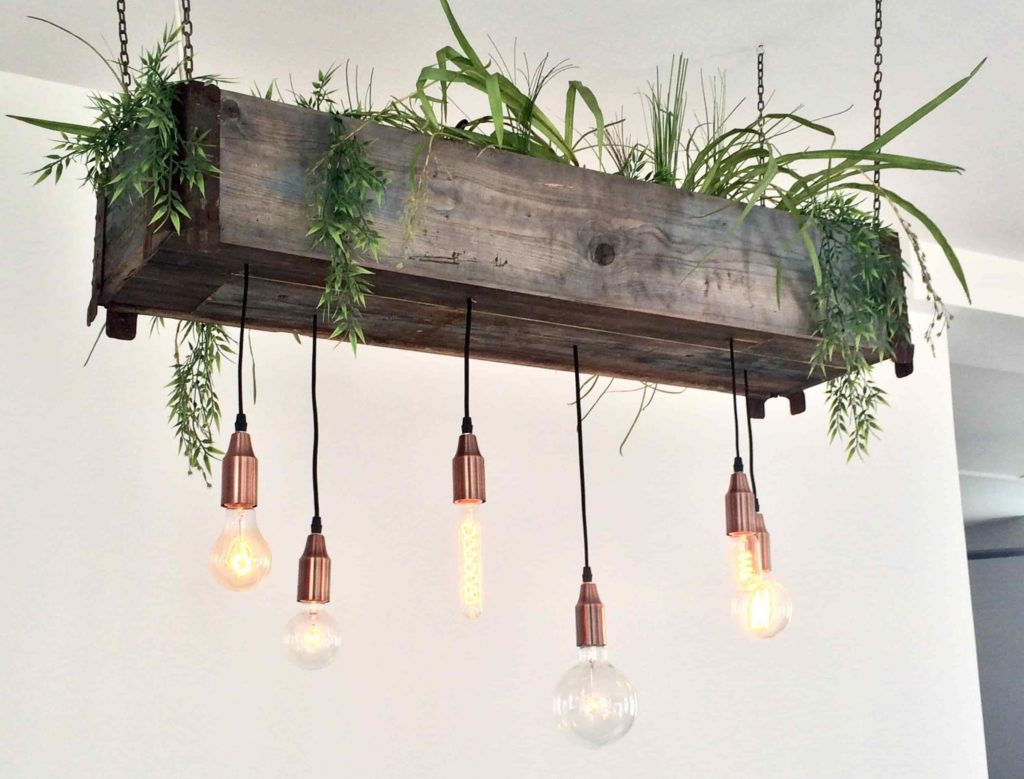 source: pinterest.com

Plants transform the look of these simply sophisticated white ceiling pendants. Change the greenery and you change the scenery, updating the look with vines that wrap, spill over or fill the lamp's inner channel. 
A natural touch always freshens a space. That's why flower-filled vases are a popular way to decorate on a budget. Simple yet sophisticated white pendant lights that allow you to add plants and flowers on top will transform any space with freshness and beauty, literally bringing new life to your kitchen.

3.Use a modern shape to capture attention in a Living Room

source: ferriousonline.co.uk
Sputnik chandeliers take glamor and style in every direction. The beauty of the iconic sputnik pendant cannot be ignored. There are styles of these glamorous pendants on the market and the number of bulbs varies. You can hang an eye-catching chandelier as a showpiece in a living room or choose a single sputnik pendant to hang vertically on a bedroom wall. With a mid-century modern influence and widespread appeal, a striking sputnik pendant offers bold balls of light that shine in all directions. The industrial vibe also makes this trendy style perfect for lofts or modern offices.
4.Incorporate color to create a mood in a Family Room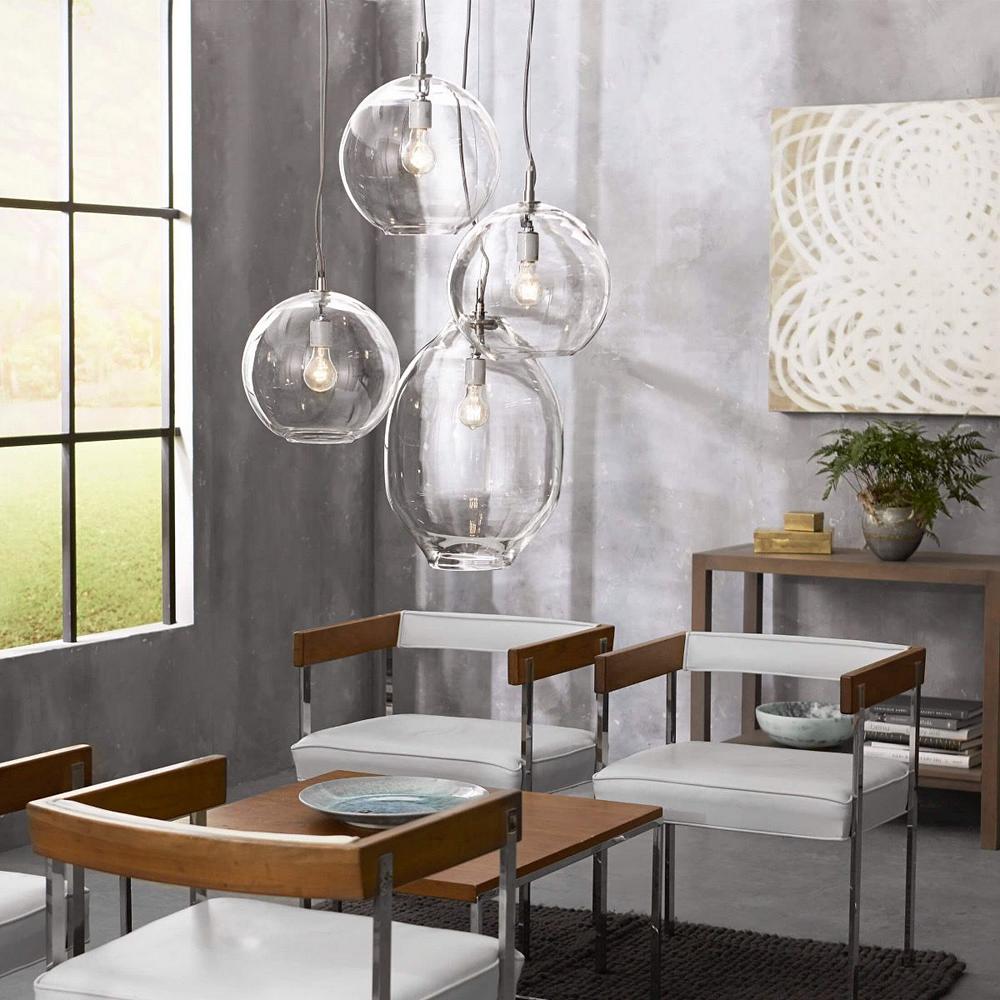 source: ylighting.com
Blown glass is a luxurious way to elevate a room with texture and style. Add a mesmerizing color to the mix and your space goes from so-so to so-sensational. Brighten a boring corner with ceiling pendants that double as works of art. There's nothing quite as mesmerizing as blown glass—and when it comes in gorgeous colors, its impact is elevated. Draw attention to any room with eye-catching glass in stunning shades of amber, charcoal, red, blue, or wine.  Colored glass can enhance any décor, illuminating a bedroom, living room, or kitchen. Choose soothing shades that complement your décor by blending with an existing color scheme or vibrant colors that visually pop against a neutral backdrop. When selecting colored glass light fixtures, you set the tone by the intensity of the color you choose. Create a space that's romantic, playful, peaceful, or cheery.
5.Let beauty be suspended in an Entryway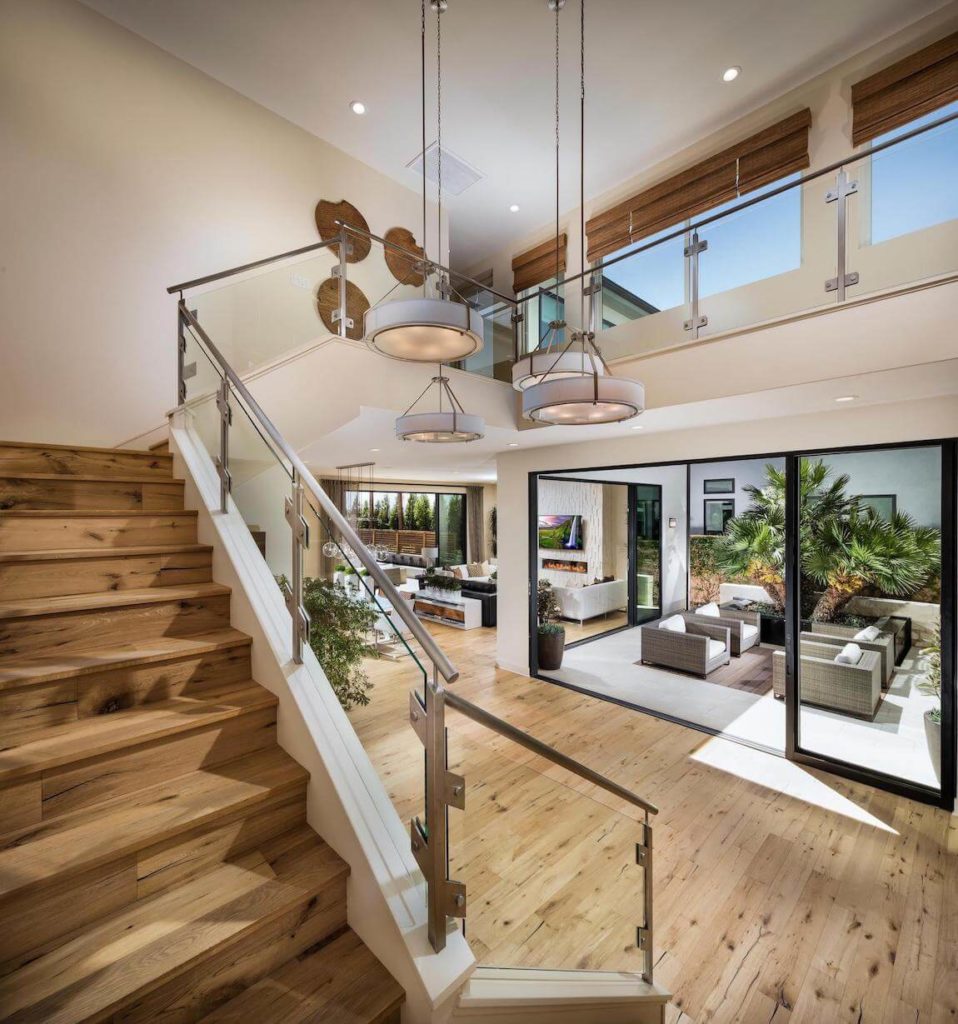 source: tollbrothers.com

Caged pendant ceiling lights are open and airy, allowing light to filter through while keeping the look soft and sophisticated. Welcome guests with a properly-lit entryway that is bright and inviting. A stunning cage pendant light allows light to shine through, giving an open and airy feel like sunshine through the clouds.  Let visitors make a grand entrance when they walk into your grand entryway!  A sophisticated ceiling light design offers a striking silhouette and creates the perfect ambiance for entertaining.
6. Capture attention in a Loft


source: aliexpress.com

With sleek metal rods and round white globes elegantly gracing each end, this ceiling pendant is a captivating blend of function and form. As a bonus, it can be customized for a unique display of light and loveliness wherever it is hung.
Need to brighten a dark corner or add light to a wide-open space? Think outside the box. Decorative ceiling lights can be suspended from the ceiling at different levels. Arranging modern lights in unusual formations brightens a dull wall and creates a visually appealing work of art (which also happens to light up!)  If you've got space to fill, suspended ceiling pendants that seem to float in mid-air can be your home's most interesting feature.
7.Add playful shapes in a Bedroom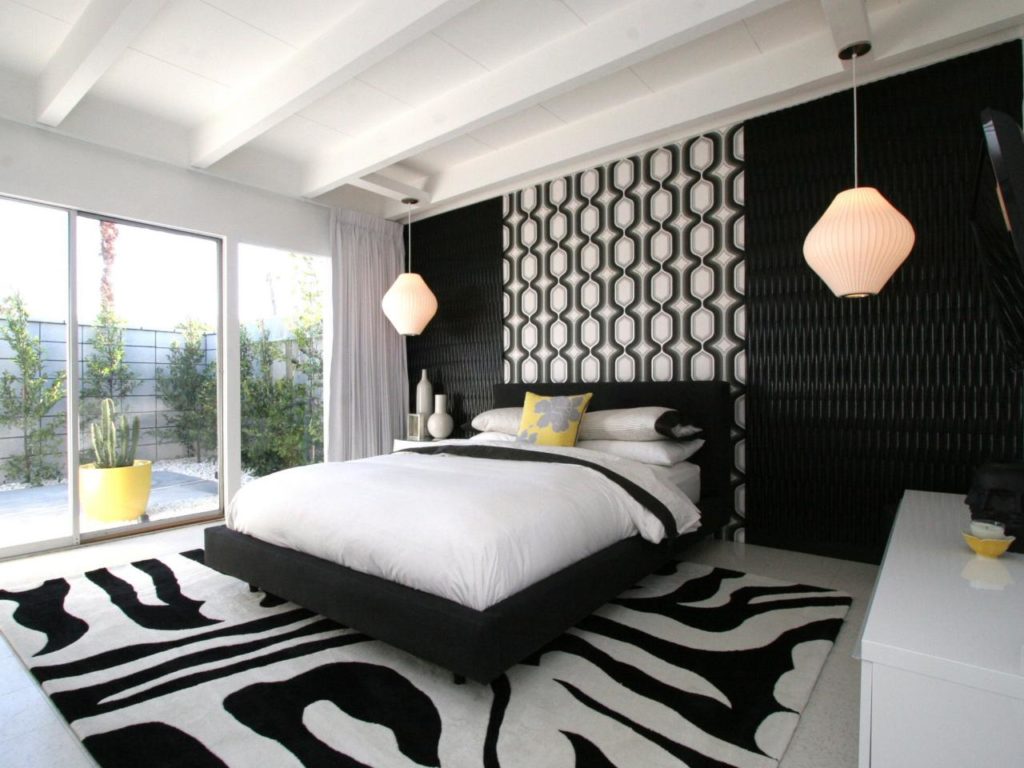 source: hgtv.com
Like the breathtaking shape of the moon's many phases, this sleek pendant light adds an intriguing touch when suspended over a bedroom side table. Say goodbye to boring bedside table lamps and hello to the modern way to shine a light on your chic decorating style.  Whether you choose shaded pendant lights or you opt for unique shapes that showcase your artistic side, decorative ceiling lights are always a good choice to brighten a guest bedroom or master suite.
8.Display creativity in an Office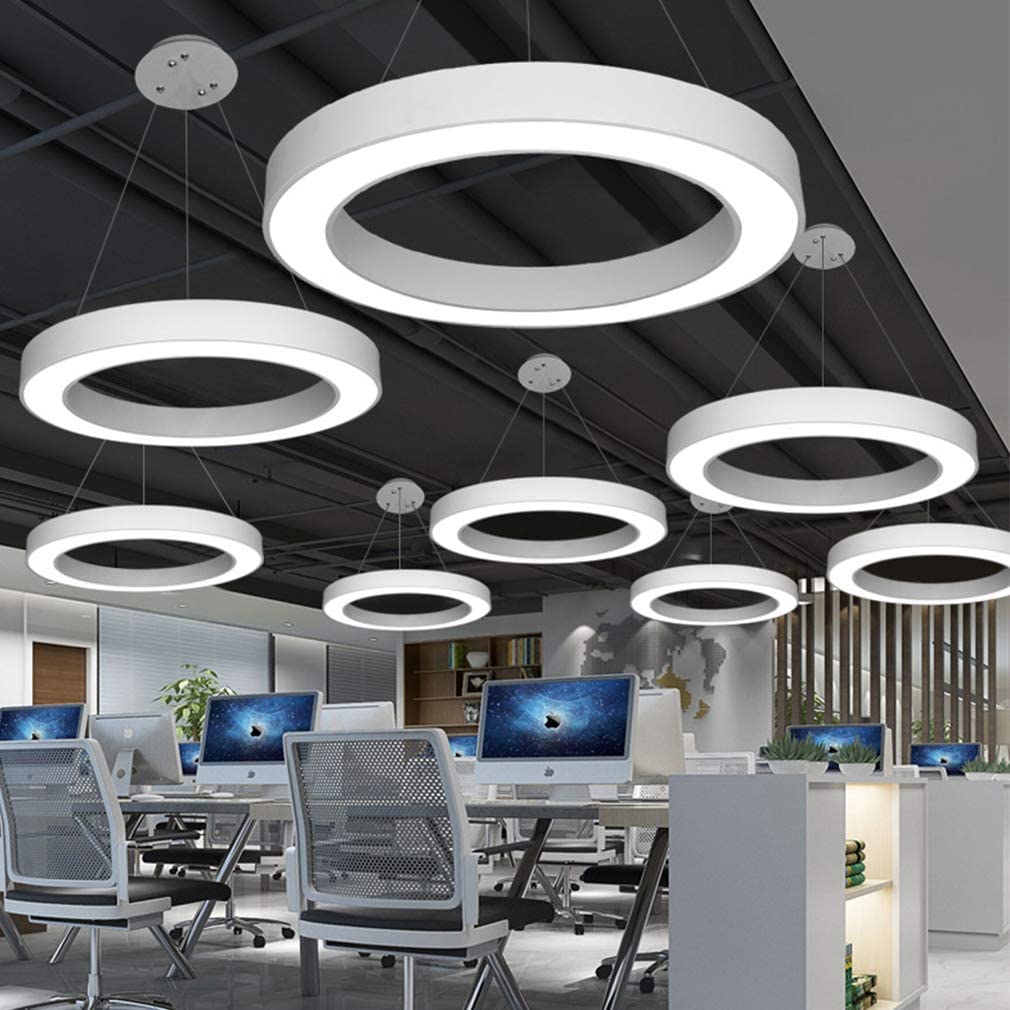 source: amazon.com 
Look up for jaw-dropping beauty, designed to captivate from every angle. Imagine how impressed visitors will be with a spectacular light fixture in your office space. If clients don't physically come to you, no worries. It's equally as important to impress yourself and create a work environment that makes you happy. Allow a fancy ceiling light to spark your creativity as you gather inspiration from everything around you. When you love what you do (and the space in which you do it) you're sure to be more productive.

9.Bring sweet serenity to a Nursery

source:archiexpo.com

A feather pendant is sure to tickle your fancy, adding luxurious texture and soft sophistication to any space. Could there be anything more elegant than a feather pendant with a light-as-a-cloud aesthetic? We don't think so. Glamorous and soothing at the same time, a goose feather ceiling light fixture creates a soft glow that invites sweet dreams while making a sophisticated statement. Adding texture through your lighting choices is a wonderful way to bring beauty and sweet serenity to a bedroom, playroom, or nursery.
Ready to discover how you can change the look and feel of any room with decorative ceiling lights? Discover eye-catching lighting solutions that will make your home sweet home brighter and more inviting.