The Balcony is the best place in the apartment to connect with the outer surroundings. Nowadays, most of the European Flats are small due to the increase in their demands and the balconies are even smaller but still, they are not suffocating and are the best place to hang-out when we don't want to go outside. We can make it even cosier if we find some time for decorating it. We can decorate it as per our requirements and make it comfortable for different purposes, like we can stick wallpapers printed with books all around or place a swing there and make it a perfect reading corner, especially for summer.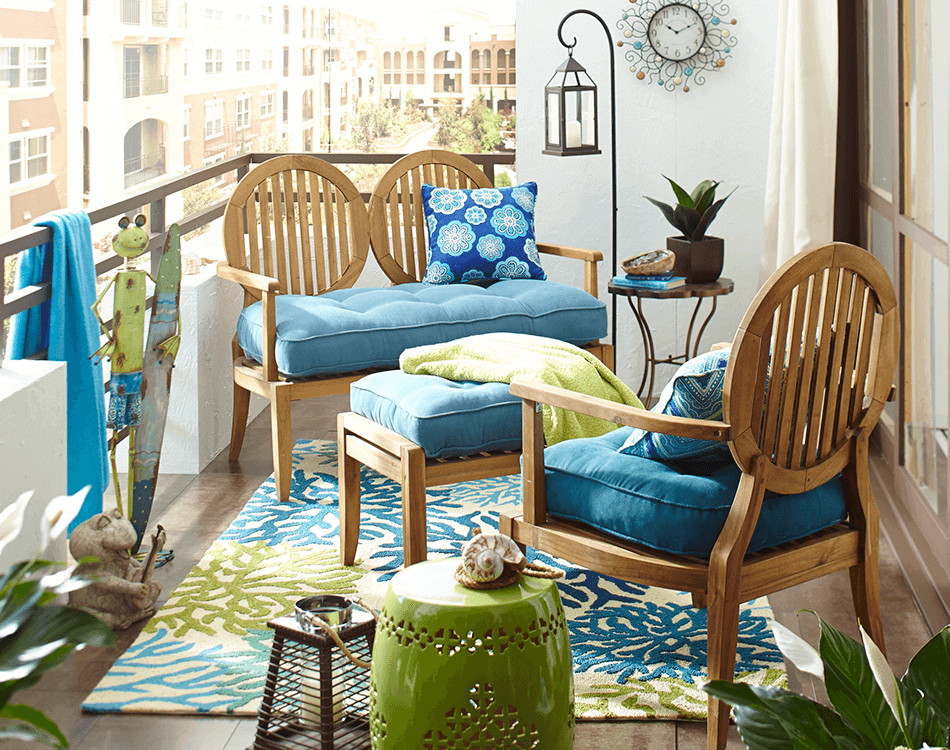 We can make our Balcony look beautiful by getting it decently distempered, then laying a beautiful carpet on the floor and putting some portraits on the wall. It can be even more comfortable if we put a couch or some chairs with cushions. We can place a Clock on the wall to make it more convenient so that we don't have to go in every time to see the time.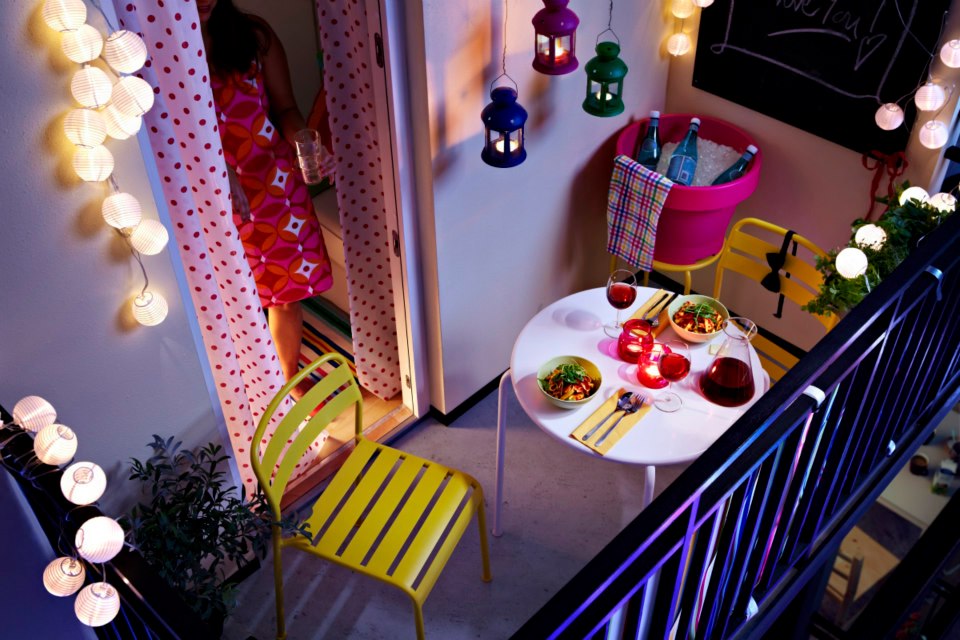 To make our Balcony look attractive at Night, we can place some fancy hanging lanterns and night lamps. But these lights should not be very bright because it may cause disturbance to our neighbours. And with dim and colourful lights, if we place a small table, it can be a very beautiful place for Dinner with our loved ones.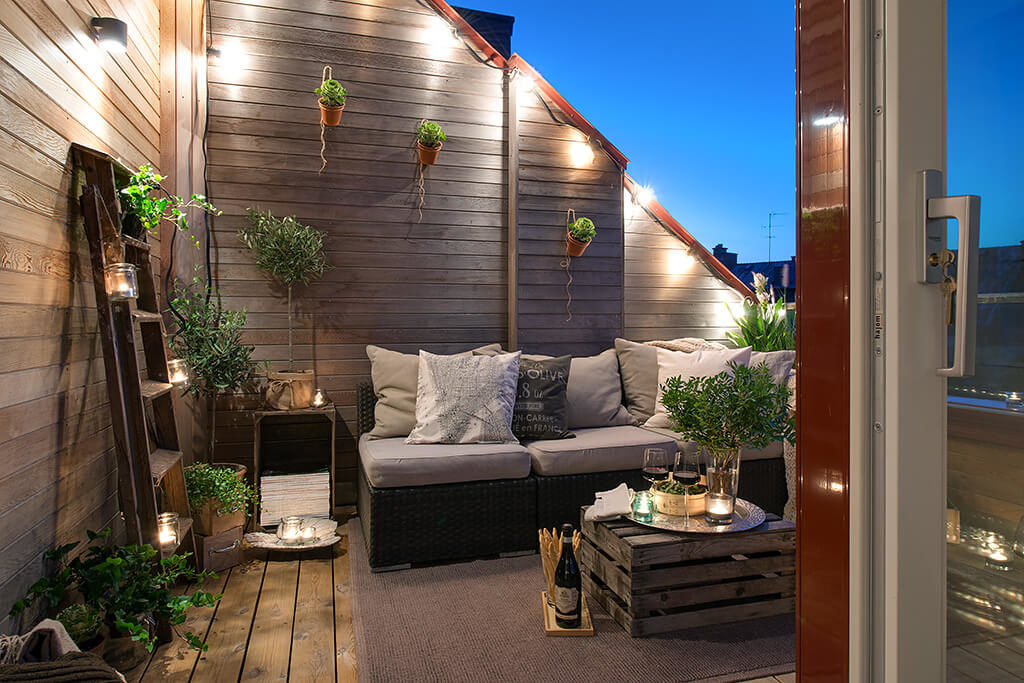 Instead of laying a Carpet, we can also use wooden paper wall stickers and stick it to the floor which makes it look decent. To maintain privacy, we can get our Balcony covered with tough glasses and it also adds to its beauty. We can surround our Balcony with artificial or even real Plants to prevent direct sunlight and to maintain a cool temperature over there and on those plants, we can fix some lamps so that the plants seem glowing and also it will provide lights at night.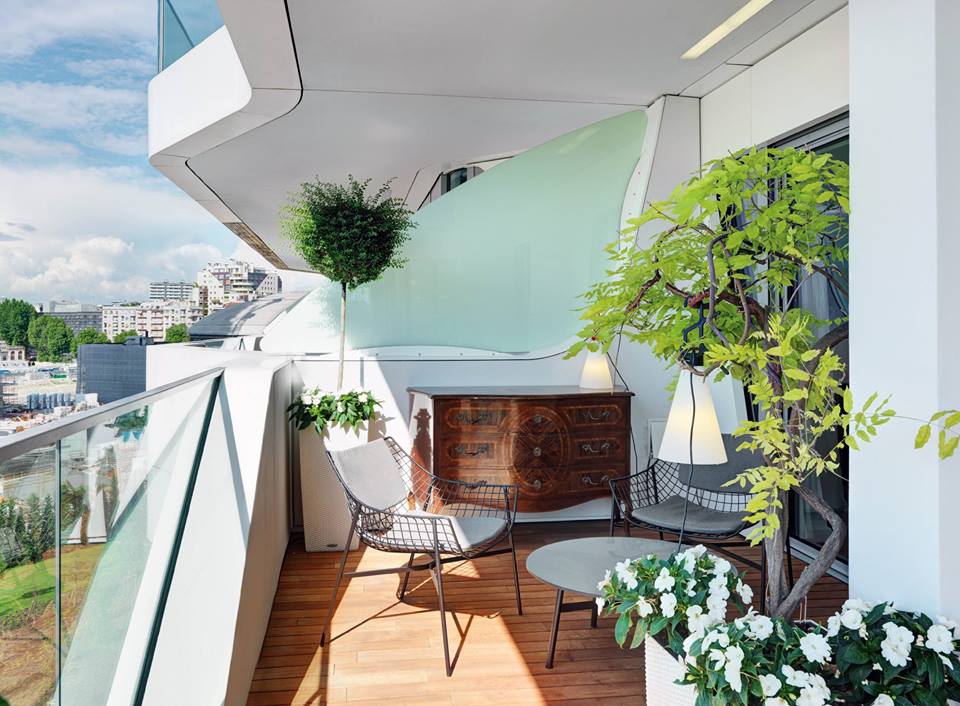 Another way of Decorating our Balcony is by getting some colourful artificial vases occupied with plants and hanging them on the wall as the background making some patterns. For making it safer for children a net can also be used to cover the open area above the grill, without blocking the fresh air.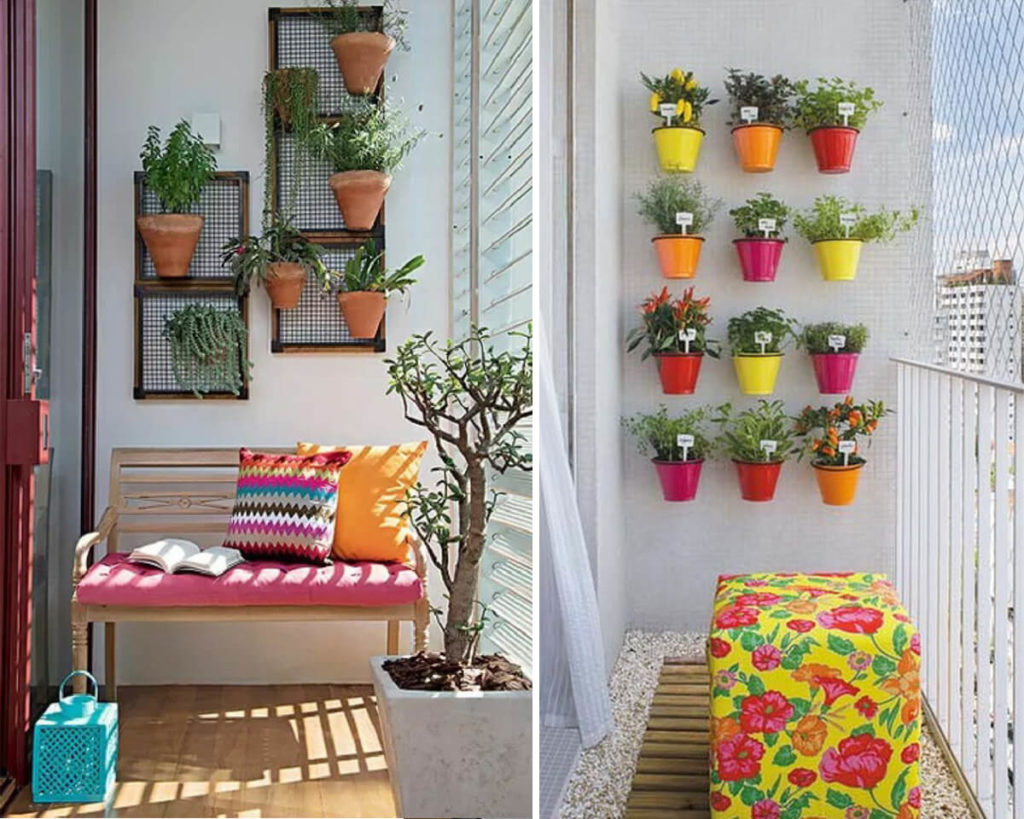 If we don't have much space in the Balcony, then we can fix a long bench, just like parks, to the corner, in front of the grill which will occupy less space. And in the rest of the space, we can keep a round table for reading or any other purpose.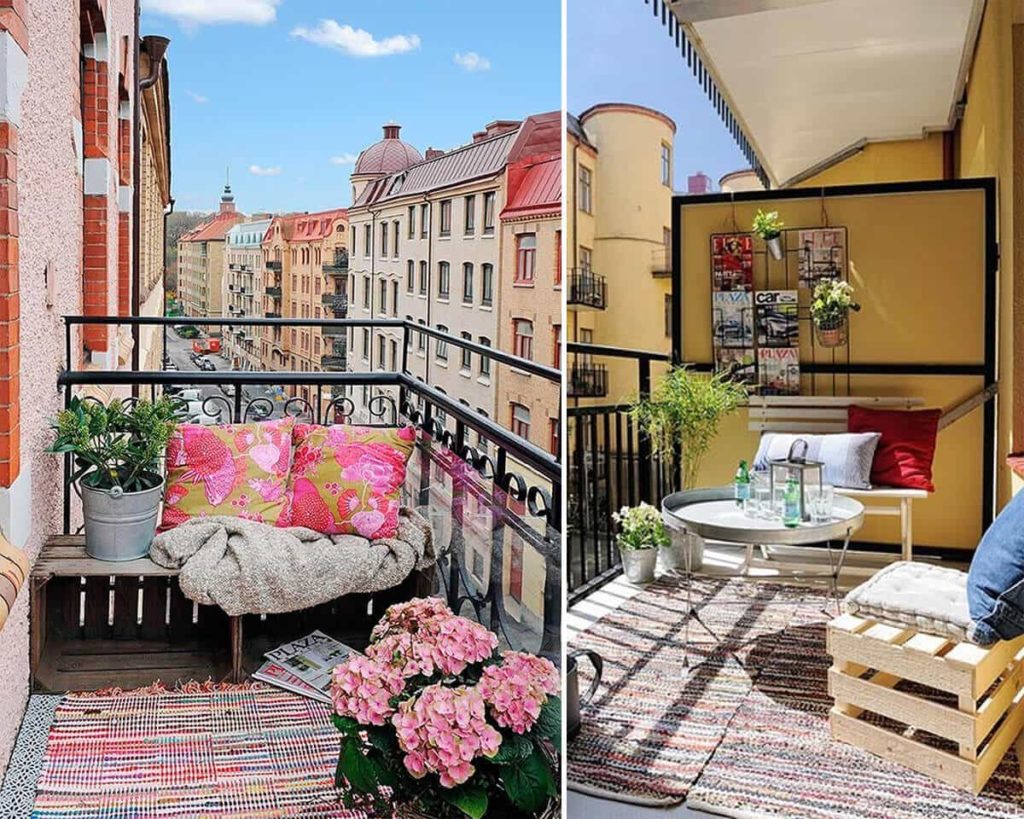 If you are fond of greenery, then you can lay an artificial green grass carpet. It will be very comfortable and smooth to walk in and will also make the balcony look more spacious. Even much more space can be saved, if, instead of keeping the plants in the corners, we attach the vase to the side grills, which will also make it look more attractive and modern. Not only vases, but we can also use detachable or foldable tables, again attached to the same grill for saving space, just like we see on flights or some trains.
If there is sufficient space in the balcony, we can get an electric fireplace installed which can be used for warming us during winter or for roasting food-stuffs and enjoying with family on a round table or comfortable swing.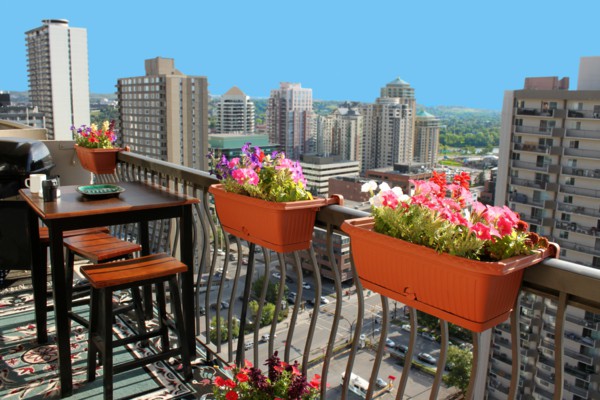 Furthermost, I'd like to say that, if we put some time and efforts into decorating our Balcony, it can be the best hang-out place in the apartment. We can watch people passing nearby, birds on the sky, children playing outside and get fresh air, sitting at home without going to parks or Fields.